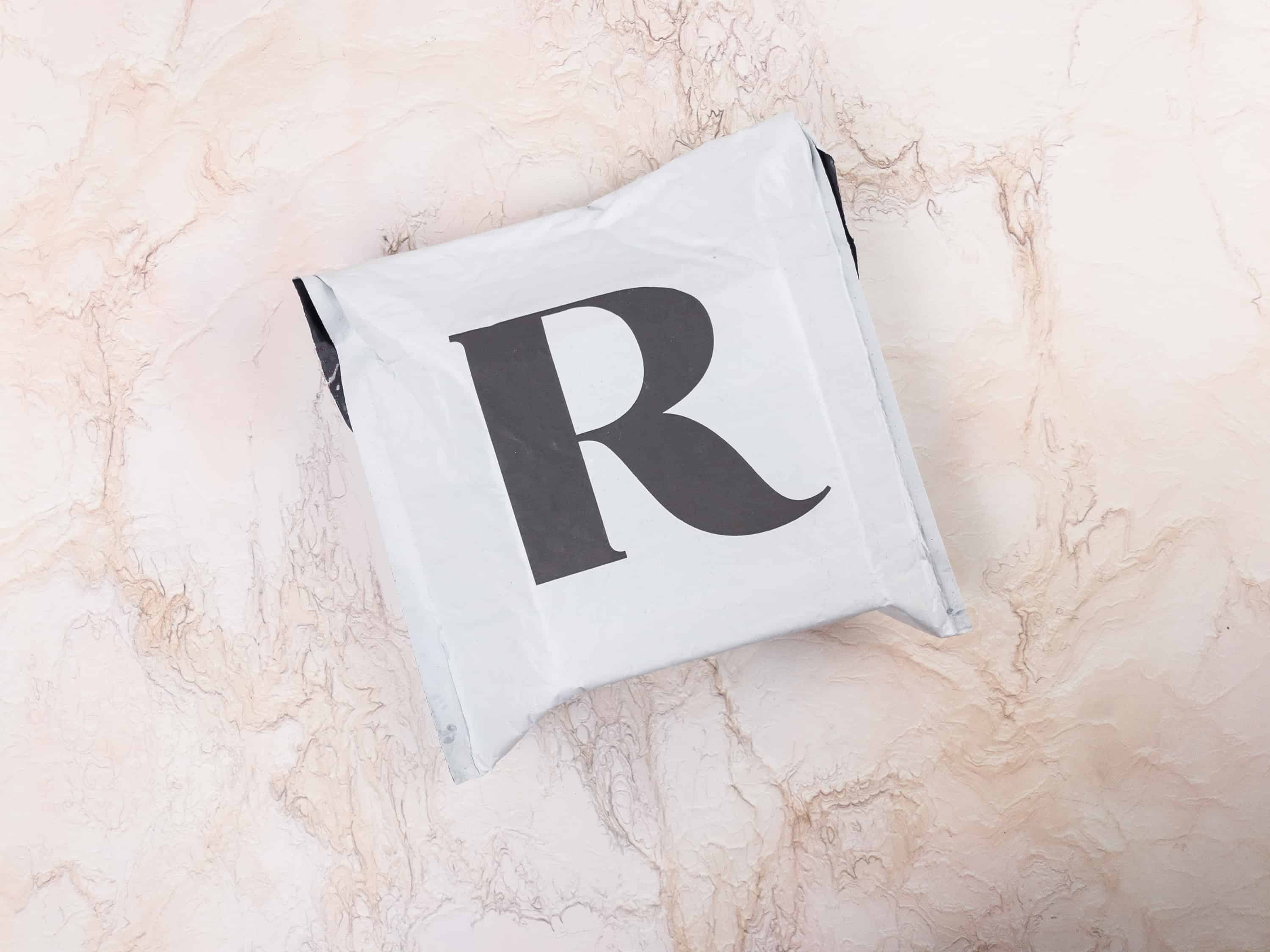 Rocksbox is a designer jewelry rental subscription service. Fill out a style profile and get 3 fabulous pieces of jewelry to try out and experiment with, and return when you're done and get your next set (free shipping both ways!). You can also keep the pieces you want to love forever at a discount off retail.
When you sign up you take a quiz to determine your style, your stylist curates your box based on your wishlist and tastes.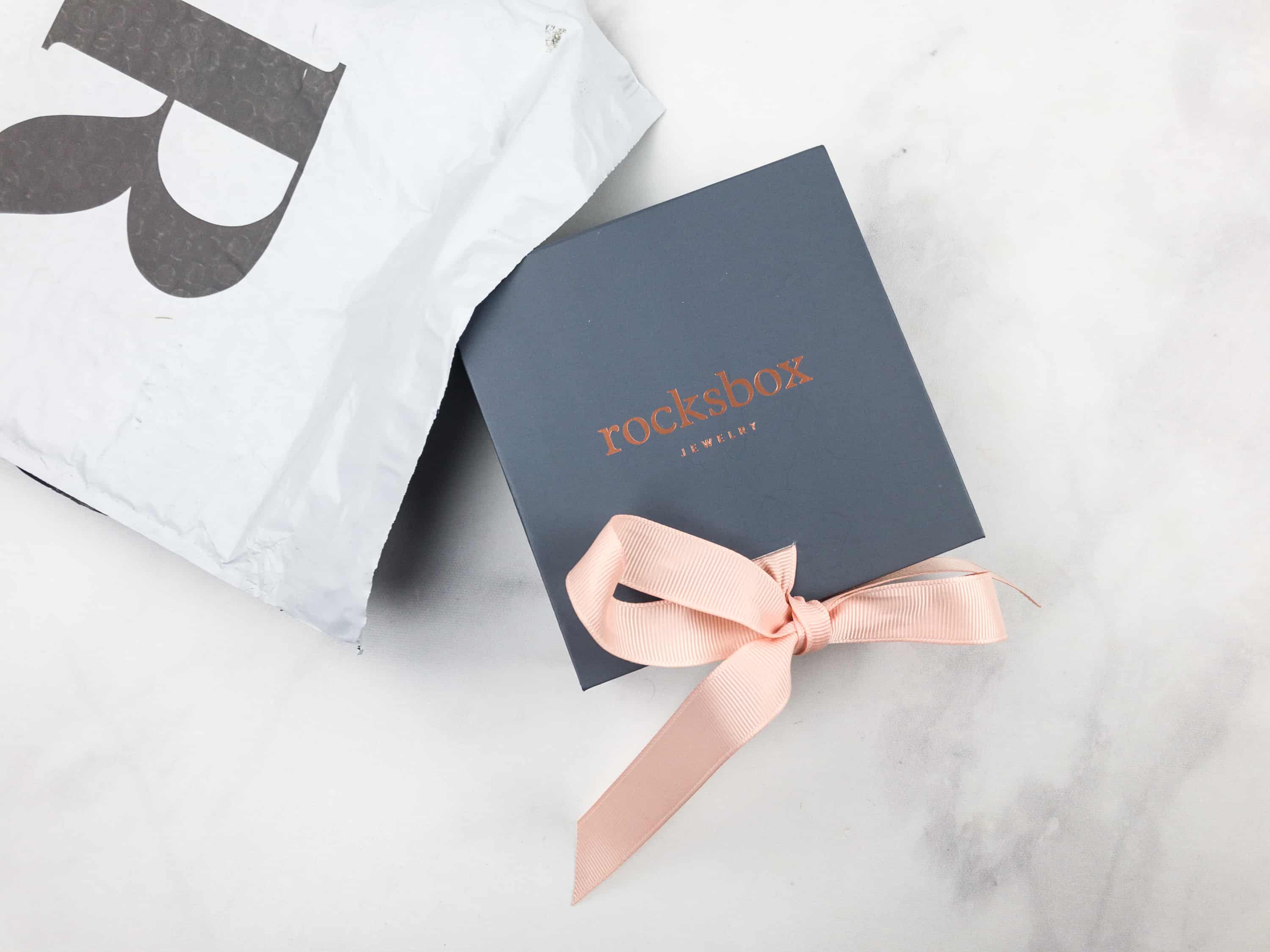 All jewelry come in a neatly tied little box that comes with a bow! This subscription box is definitely the best way to try out new jewelry without filling your collection to the brim or spending more than is necessary.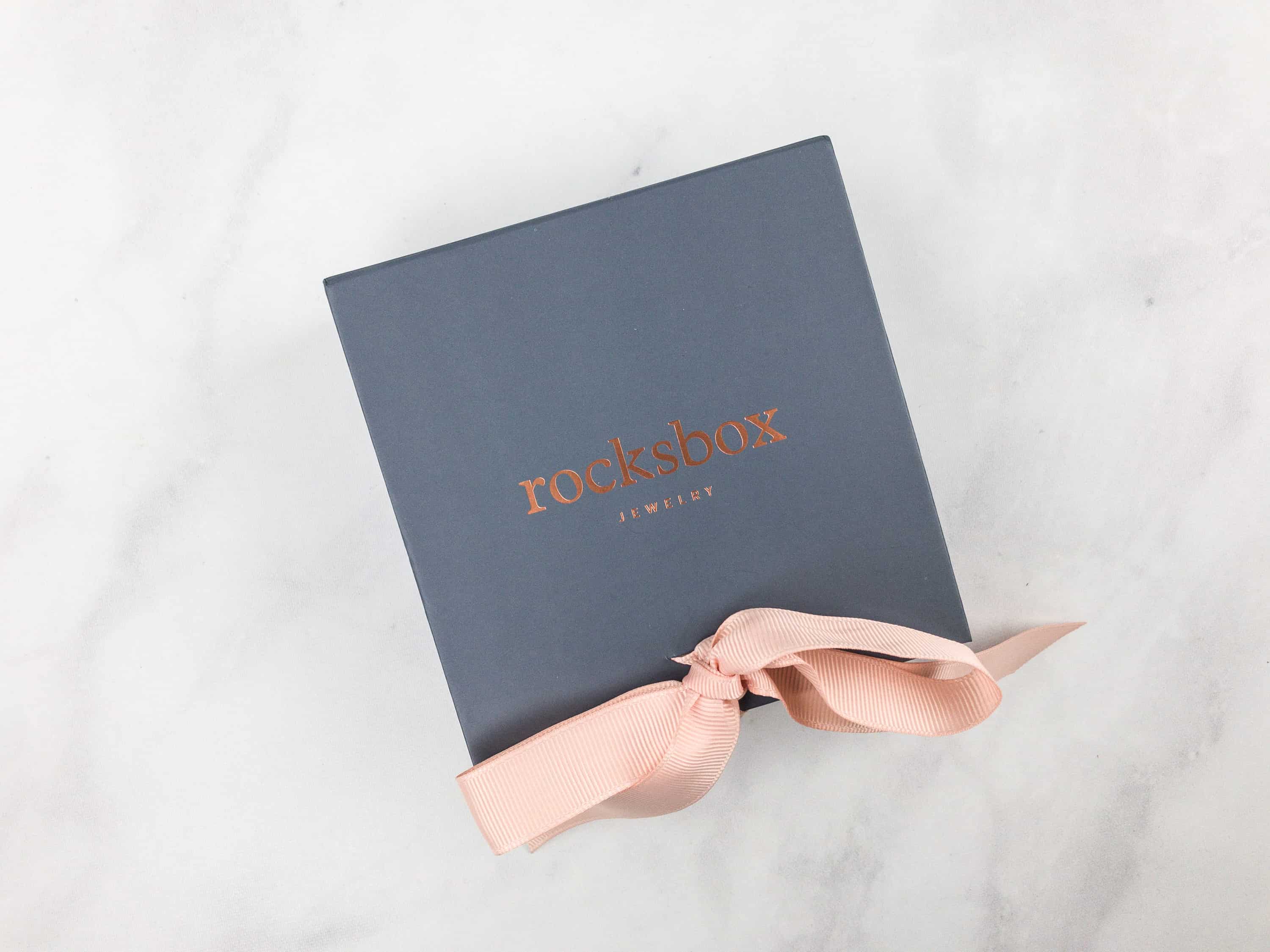 DEAL: Get the first month for FREE at Rocksbox when you use the coupon code mommysplurgexoxo.
Rocksbox makes sure that their boxes get around fast, with your subscription box being delivered quickly when you mail it, along with your feedback, so the style curator will know what to send next. You can get a new box every 4 to 5 days, or depending on when you return them. You can keep the box for a month if you like or return it as soon as you are done, it's your choice.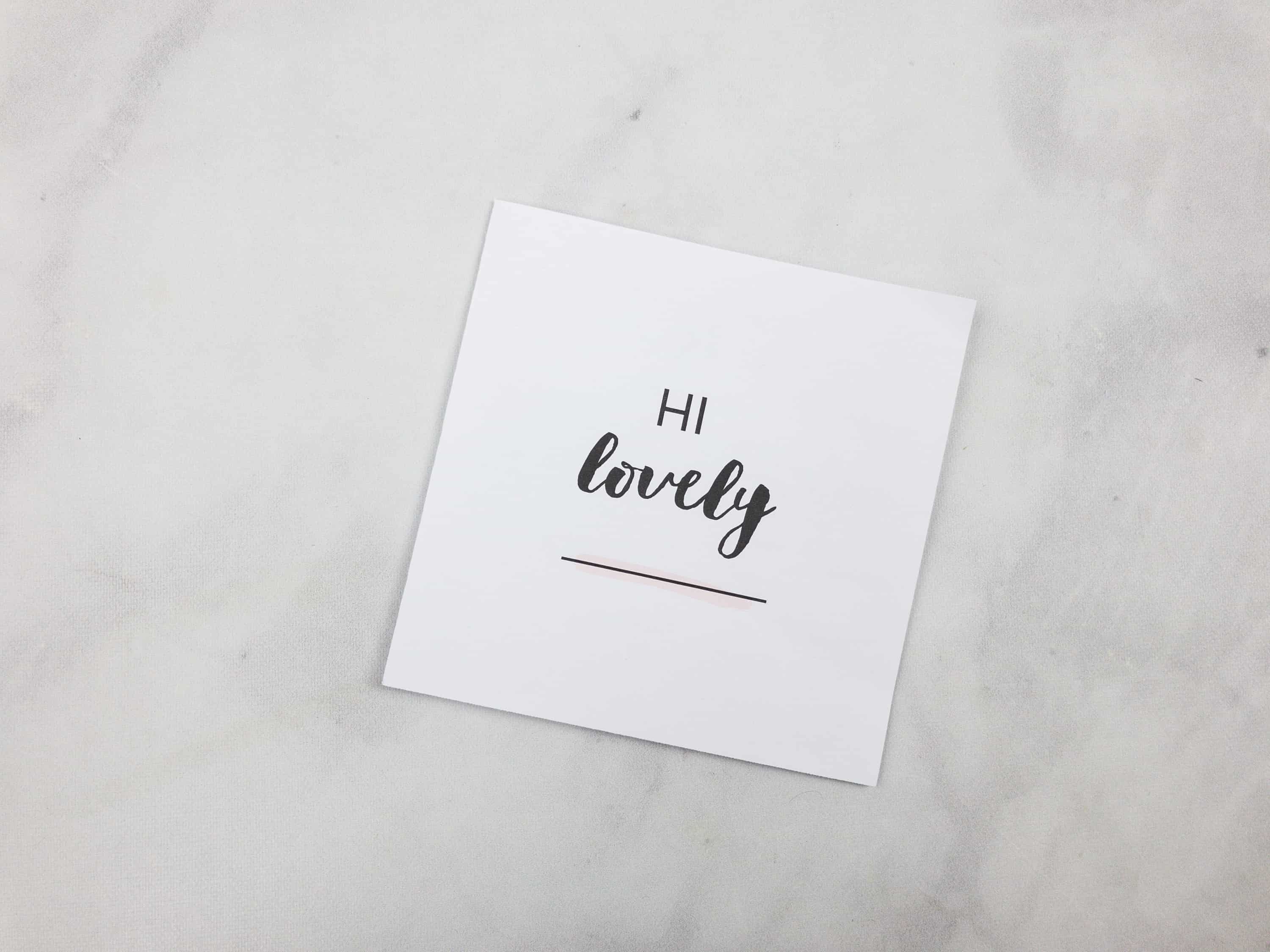 The box includes an information card.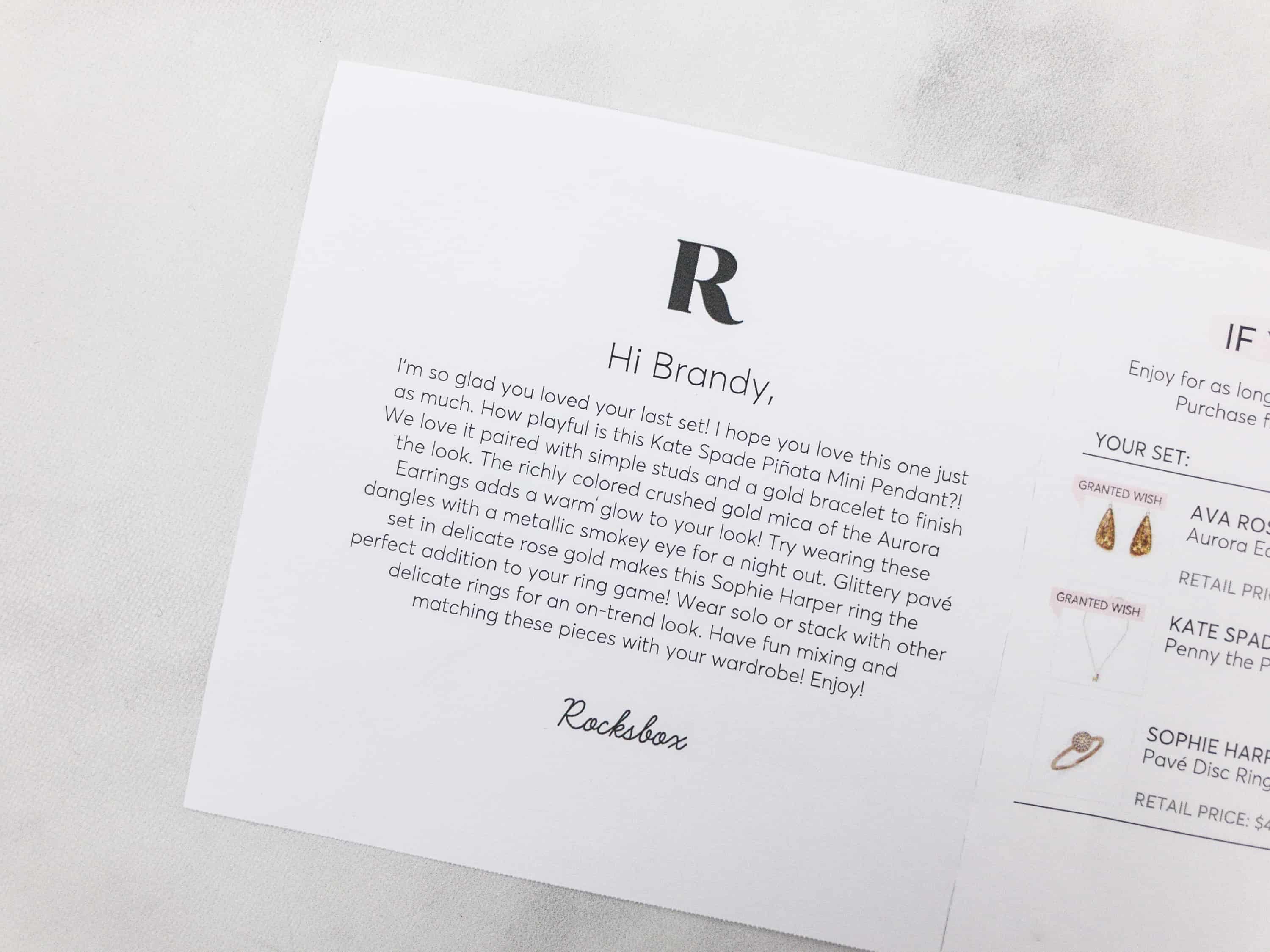 There's a short message from Rocksbox.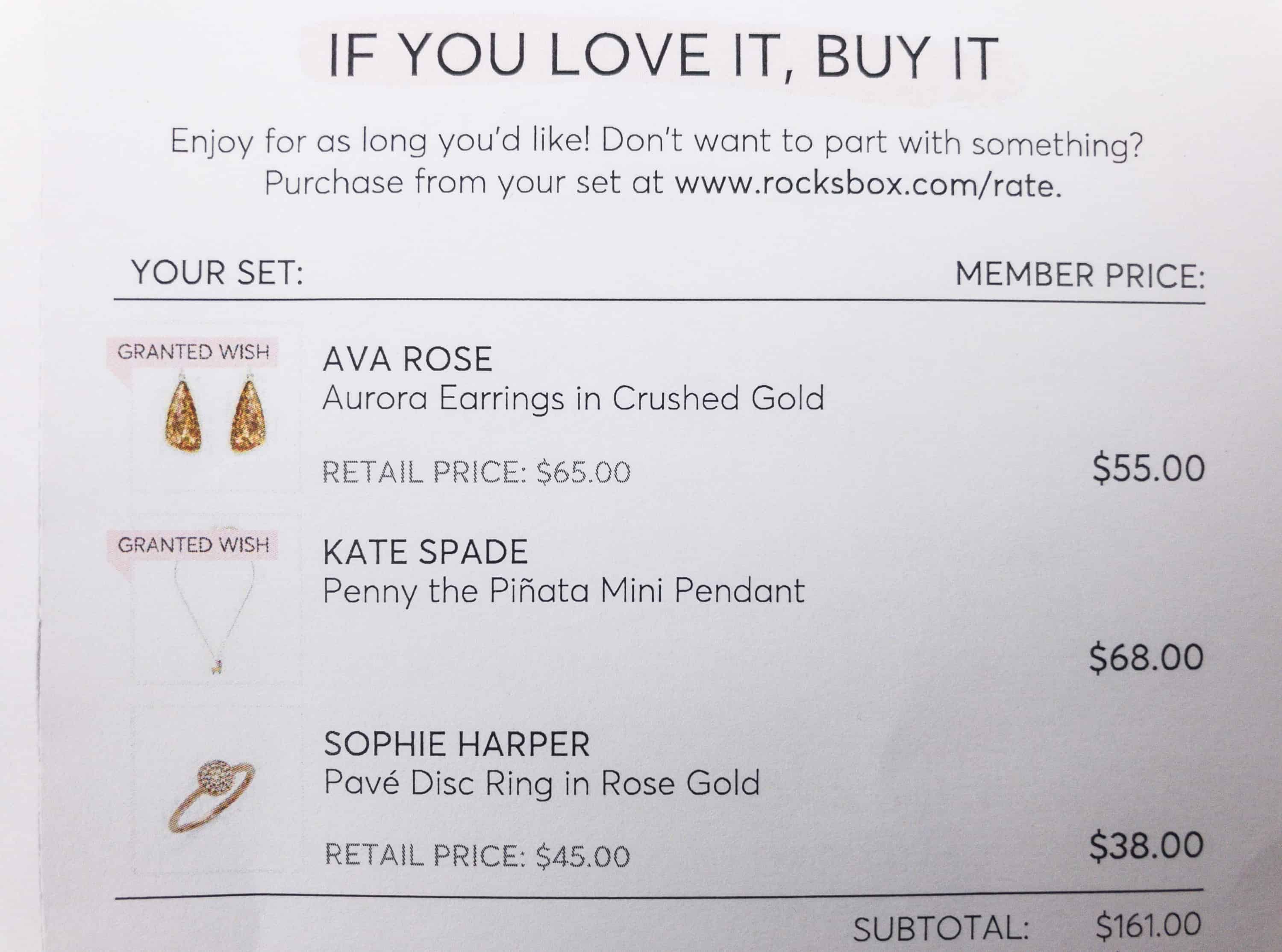 You will get more information about the contents of your box, along with similar styles that are recommended by the style curator, when you log in to your account. This is one of the best features of Rockbox for sure!
Another thing that you can get from this monthly subscription is that you will be given a credit of $21 every monthly subscription so you can get to keep the pieces that you fancy. You can even fill out their wishlist too if you are looking for something unique. Update your wishlist every time you return a box. And when you do decide to keep the pieces, you can get up to $10 off when you purchase the entire set.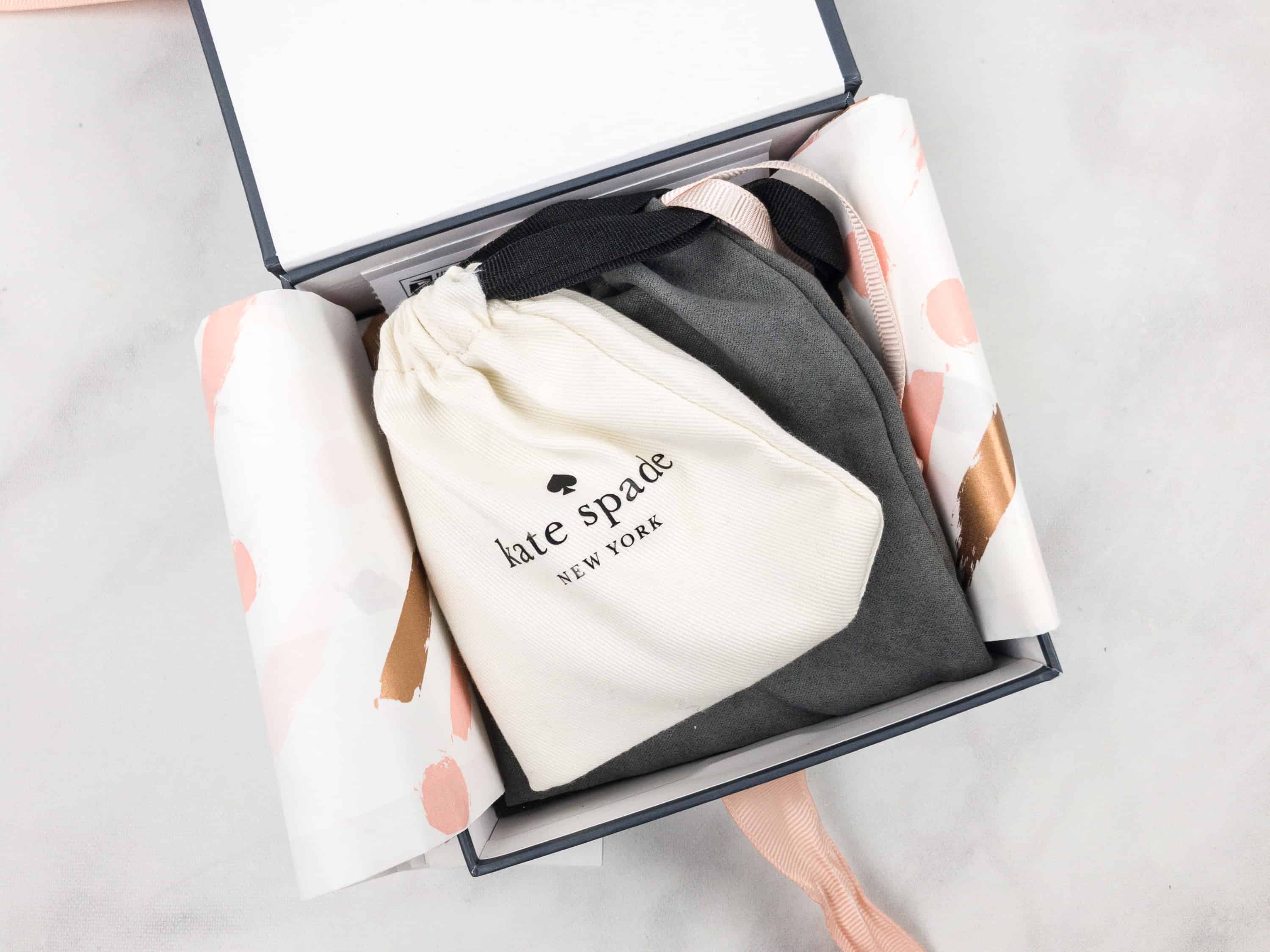 All the pieces included in the box have their own pouch where they can be kept organized and protected. The jewelry are also inspected and sanitized properly before they are sent.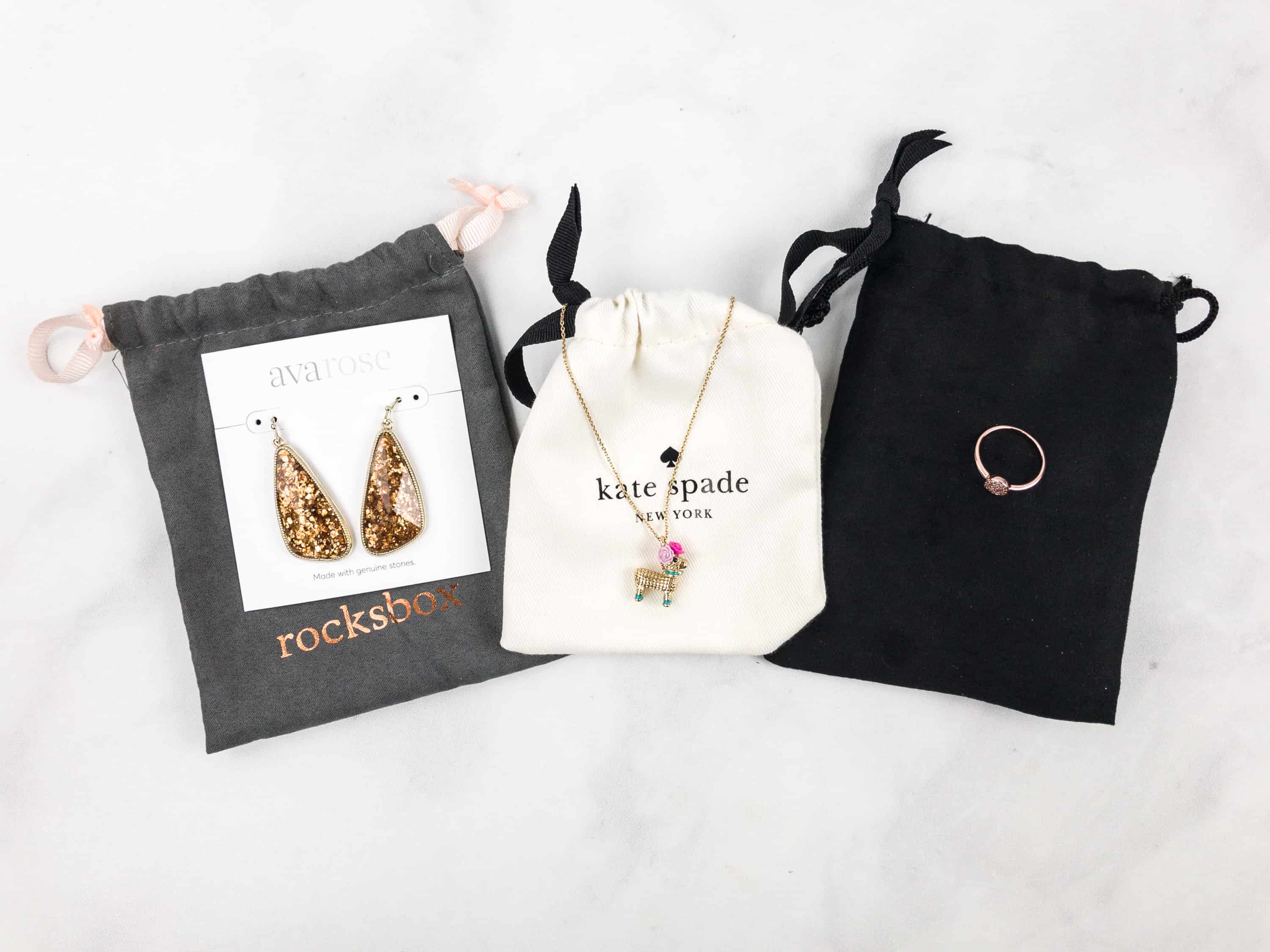 Everything in the box!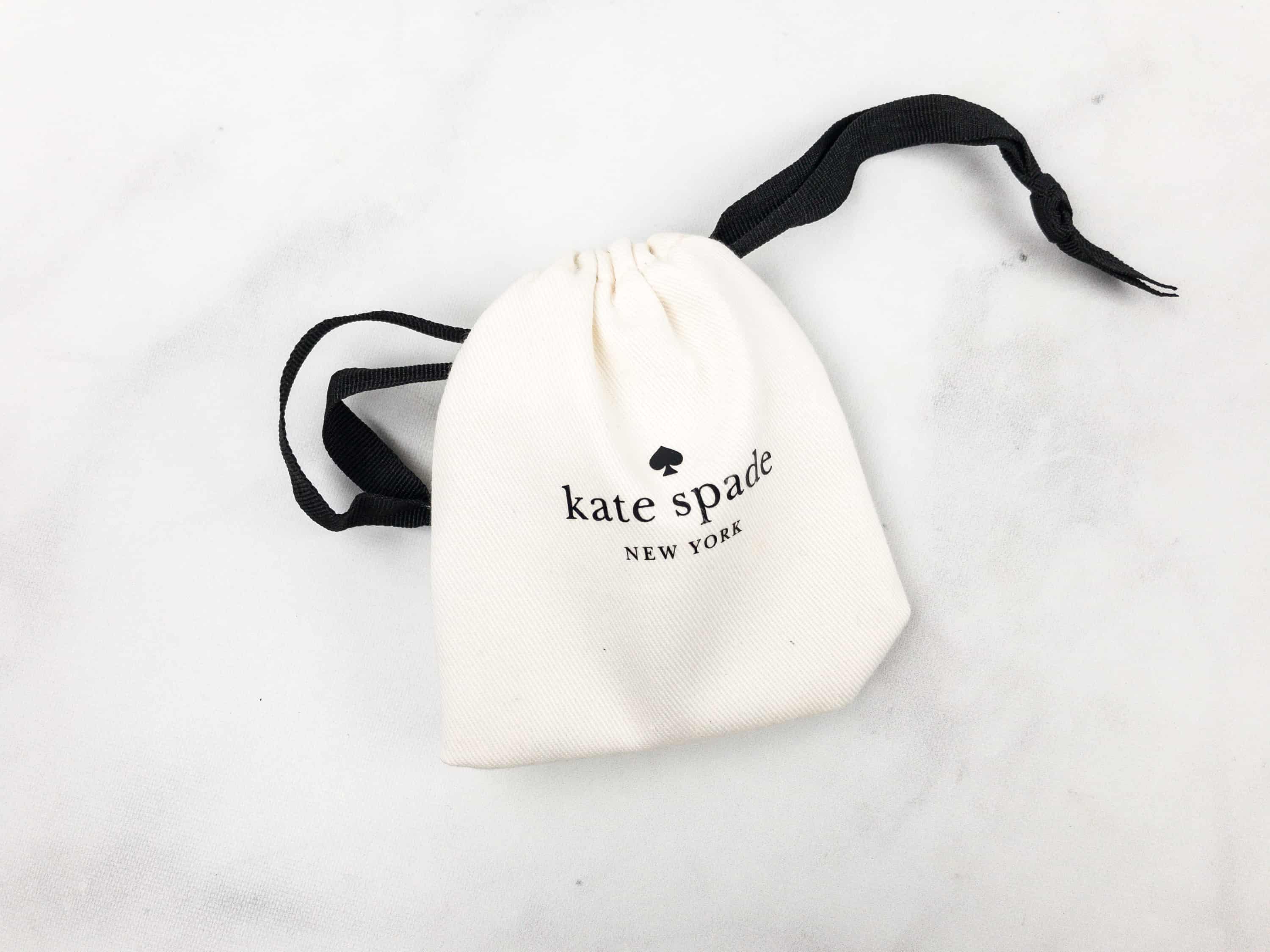 The first item was packed in a white drawstring pouch.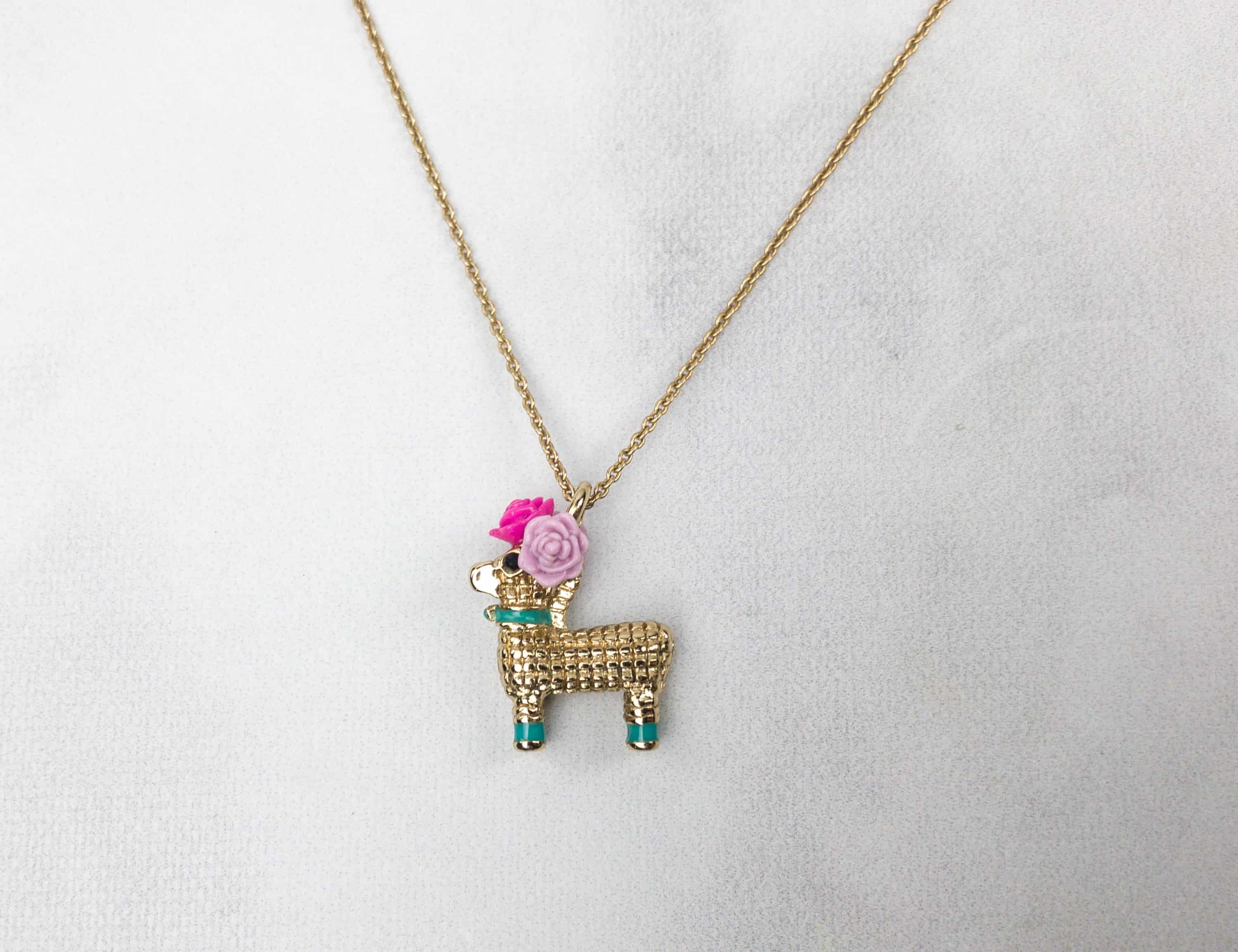 Kate Spade Penny The Piñata Mini Pendant ($68) OMG – LOVE IT! Accented with flowers, the piñata pendant gives off that festive vibe that makes any outfit look fun.
The necklace is gold colored. It also comes with an adjustable chain and a tiny spade charm on its hook.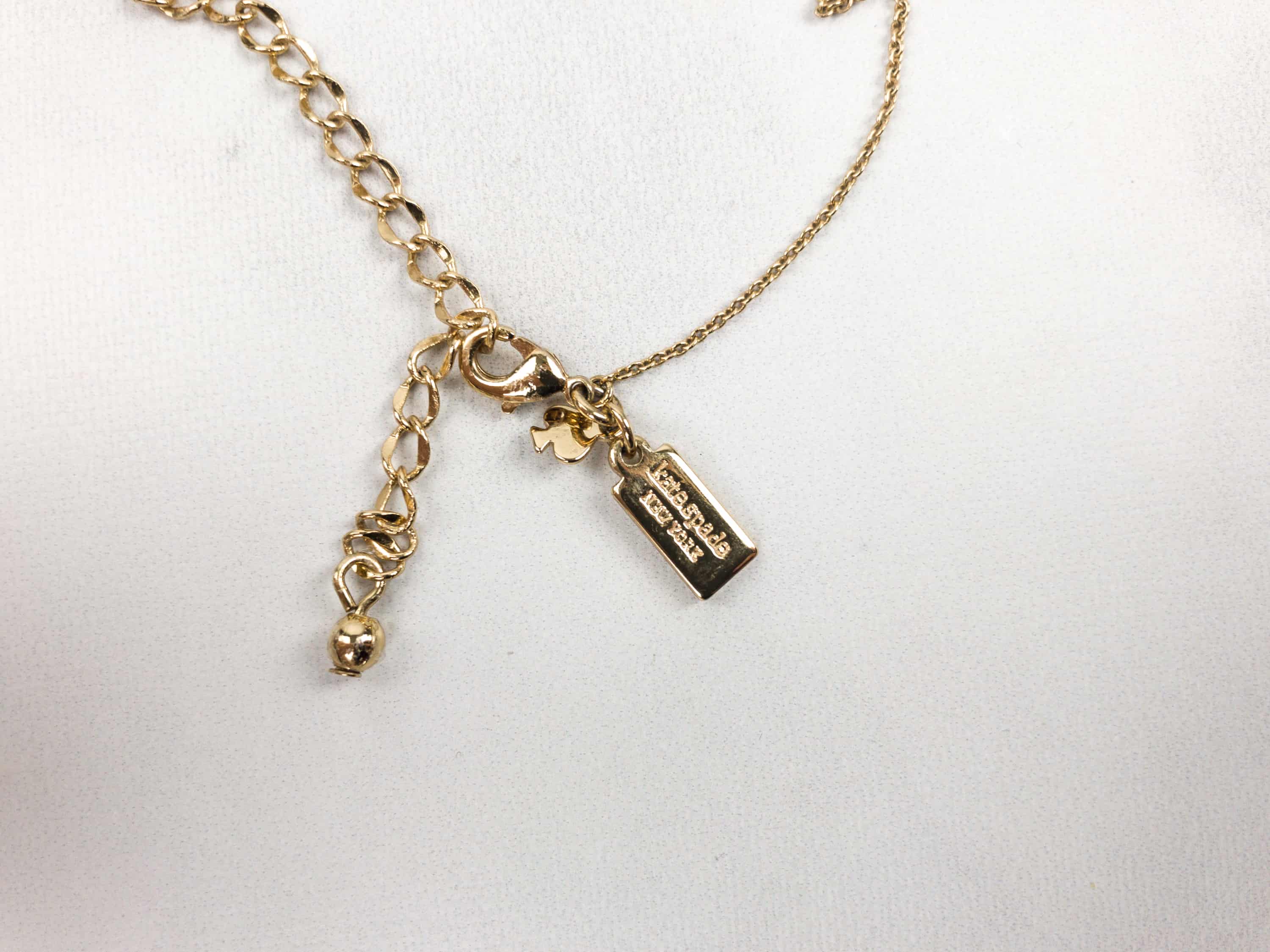 The Kate Spade logo is engraved in another tiny charm, ensuring the piece's authenticity.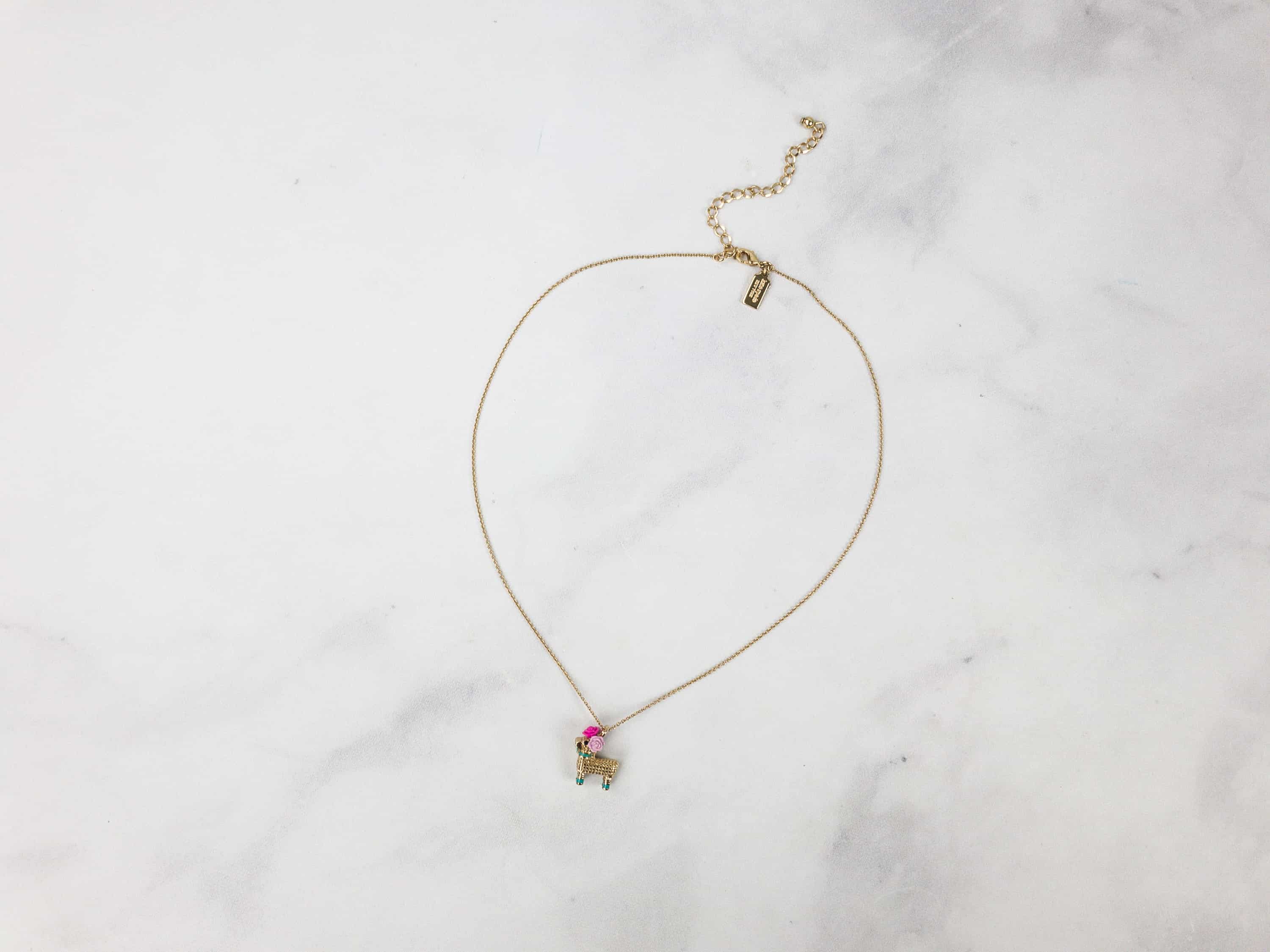 I like the length, it's not too long or too short. Plus, ALPACA! I think I have to keep this one – thanks for granting my wish, RocksBox!
There's also a black drawstring pouch, which contains a ring.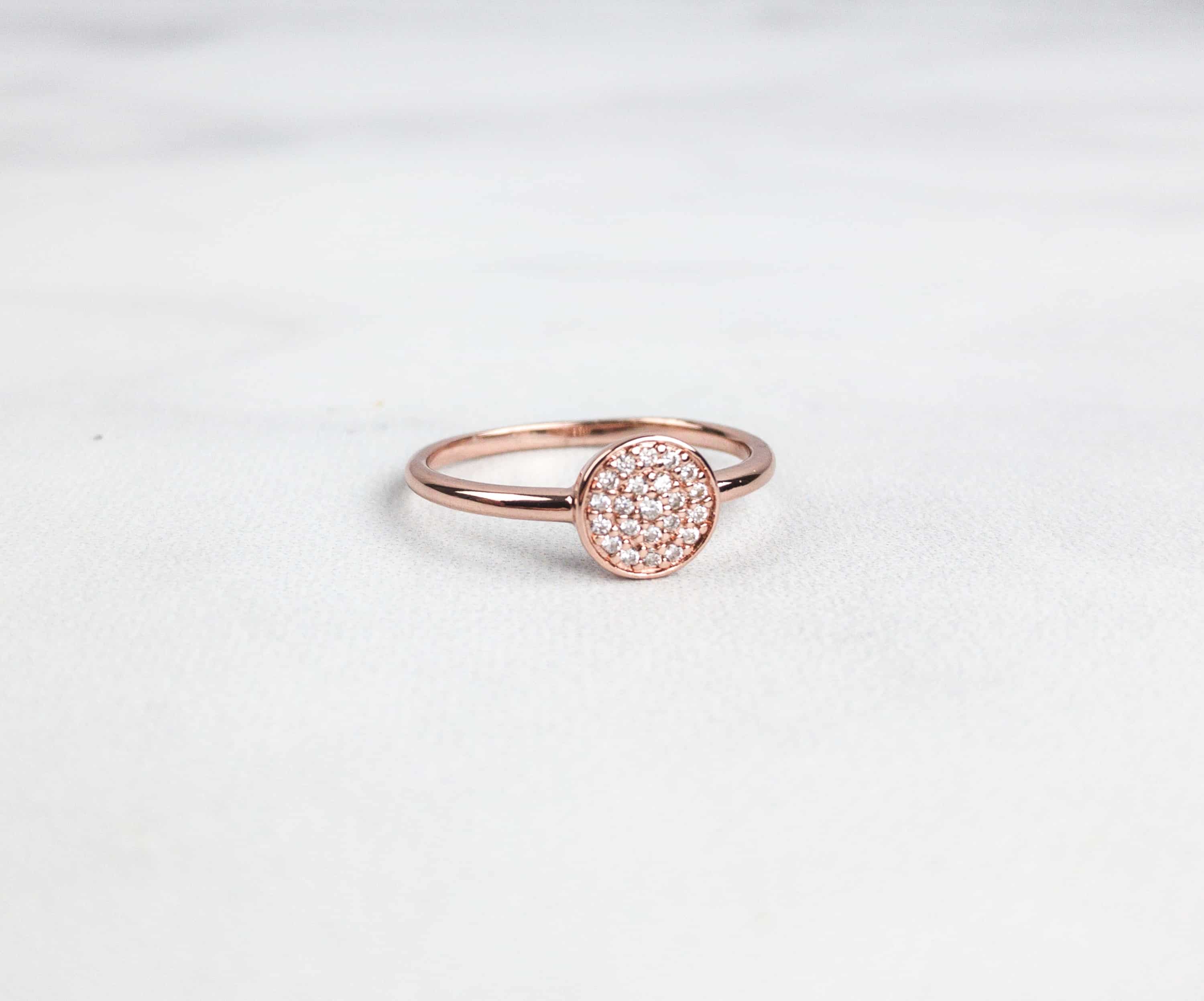 Sophie Harper Pavé Disc Ring In Rose Gold ($45) I'm impressed with the pave details of this ring.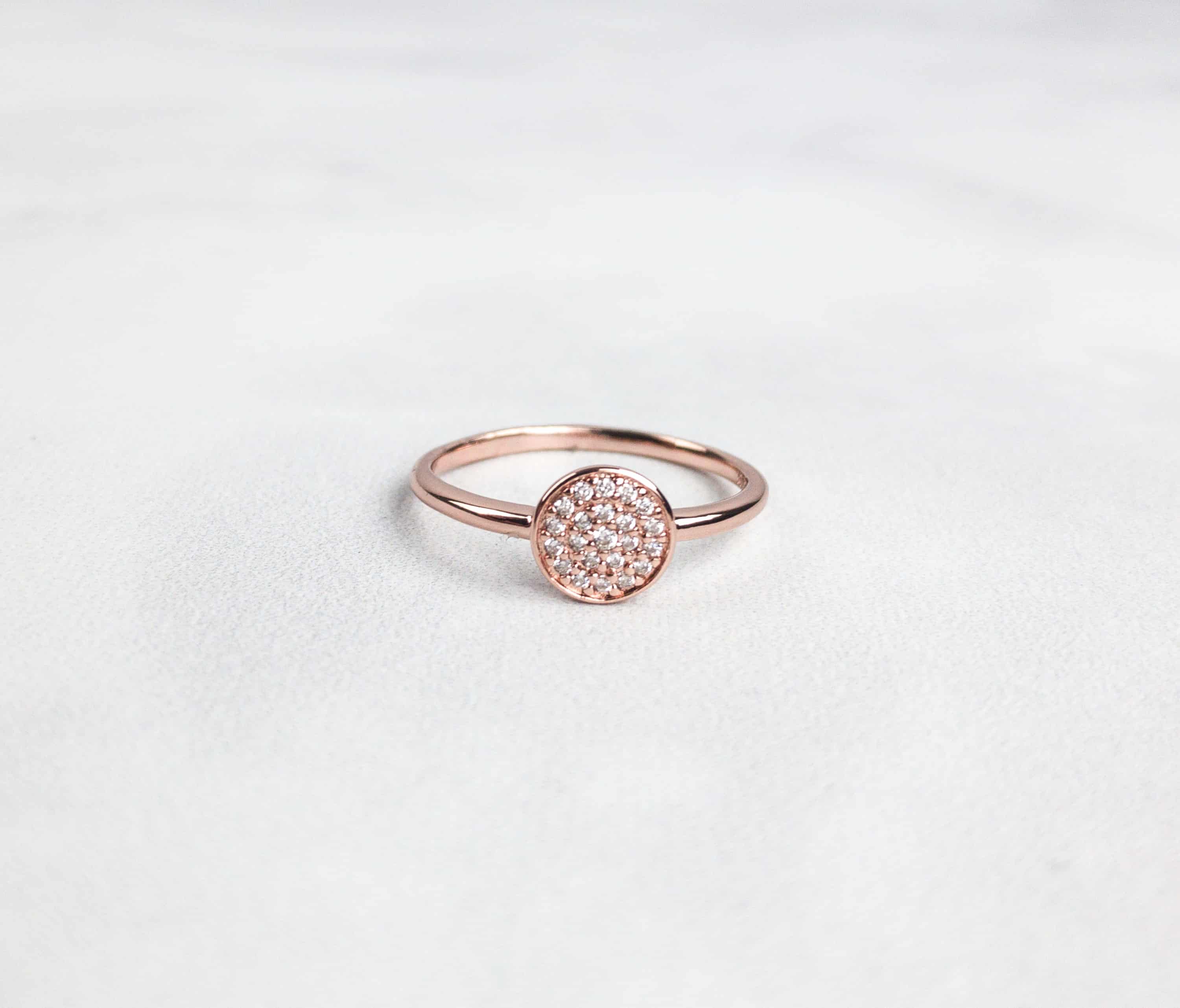 It's simple, yet sophisticated. I love it even more because it's rose gold plated over brass. Anything rose gold is instantly pretty in my eyes!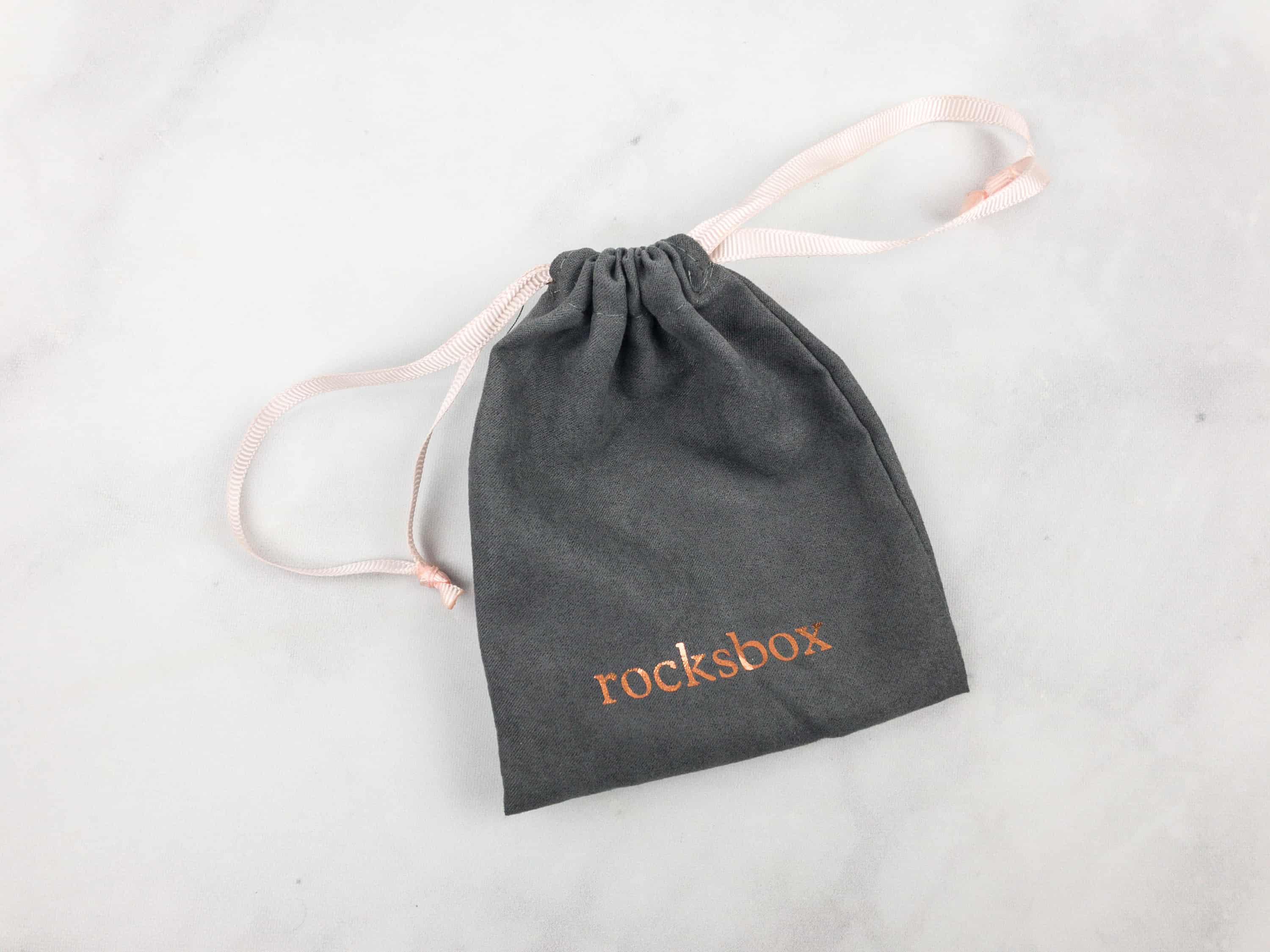 Now, for the earrings, you get this gray pouch with pink drawstrings.
Ava Rose Aurora Earrings In Crushed Gold ($65) Designed with crushed gold mica, this pair of earrings is such a head-turner, especially for evening parties. Its high polish finish makes it stand out even more.
The earrings are gold plated over brass. They also come with French ear wires which are easy to wear and to remove.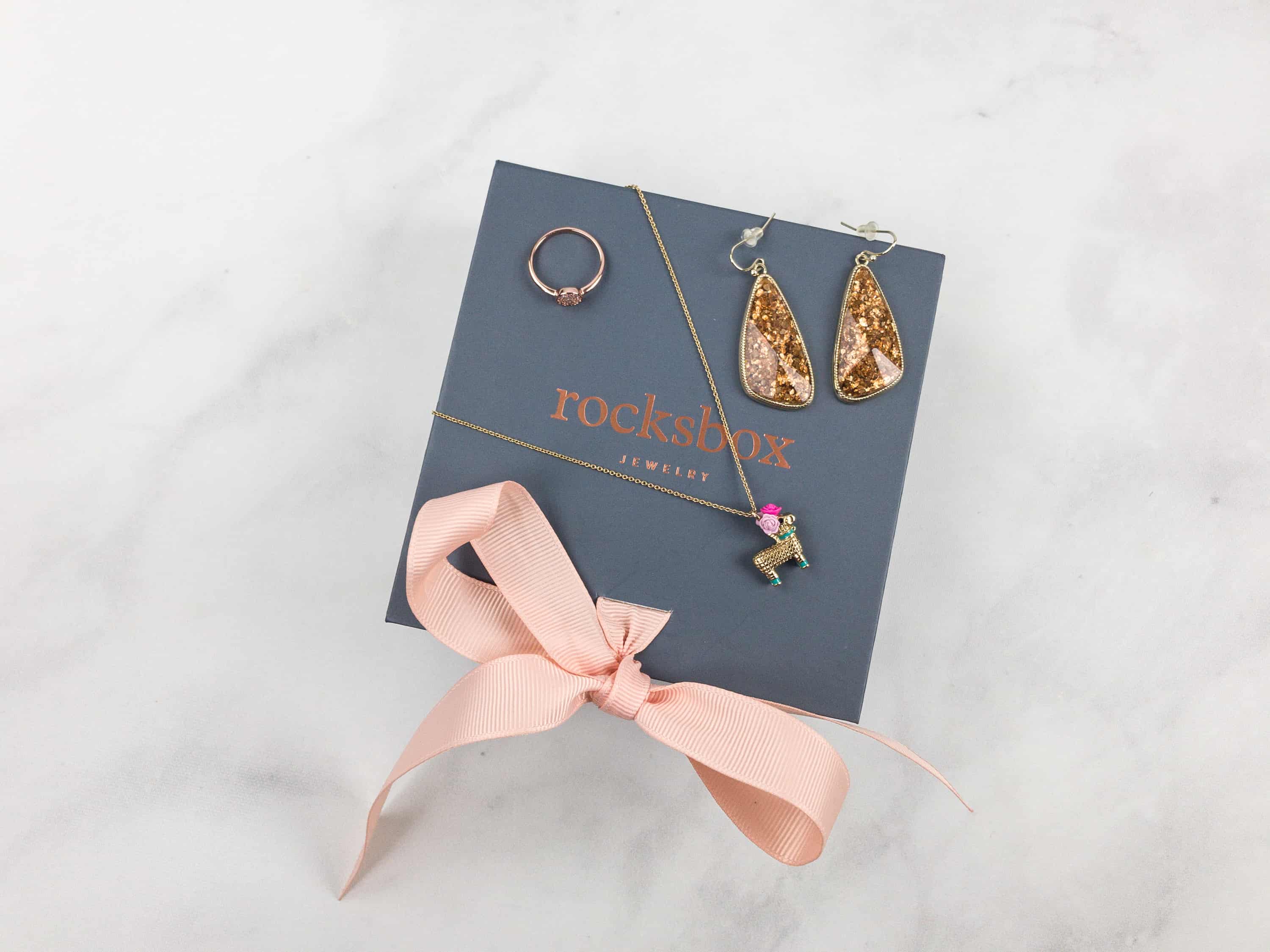 They're all lovely!
I'm pretty satisfied with my items from this month's RocksBox – there's a pair of statement earrings, a pretty necklace, and a ring that's exactly my style! This rental subscription lets you try various pieces of jewelry on a regular basis, without the need to buy them at all. It's the ideal solution when you have an event coming up but don't have the right jewelry for the occasion. All jewelry are sterilized and sanitized before shipping so you don't have to worry about anything else except to look your best!
Have you tried RocksBox? What did you get this month?