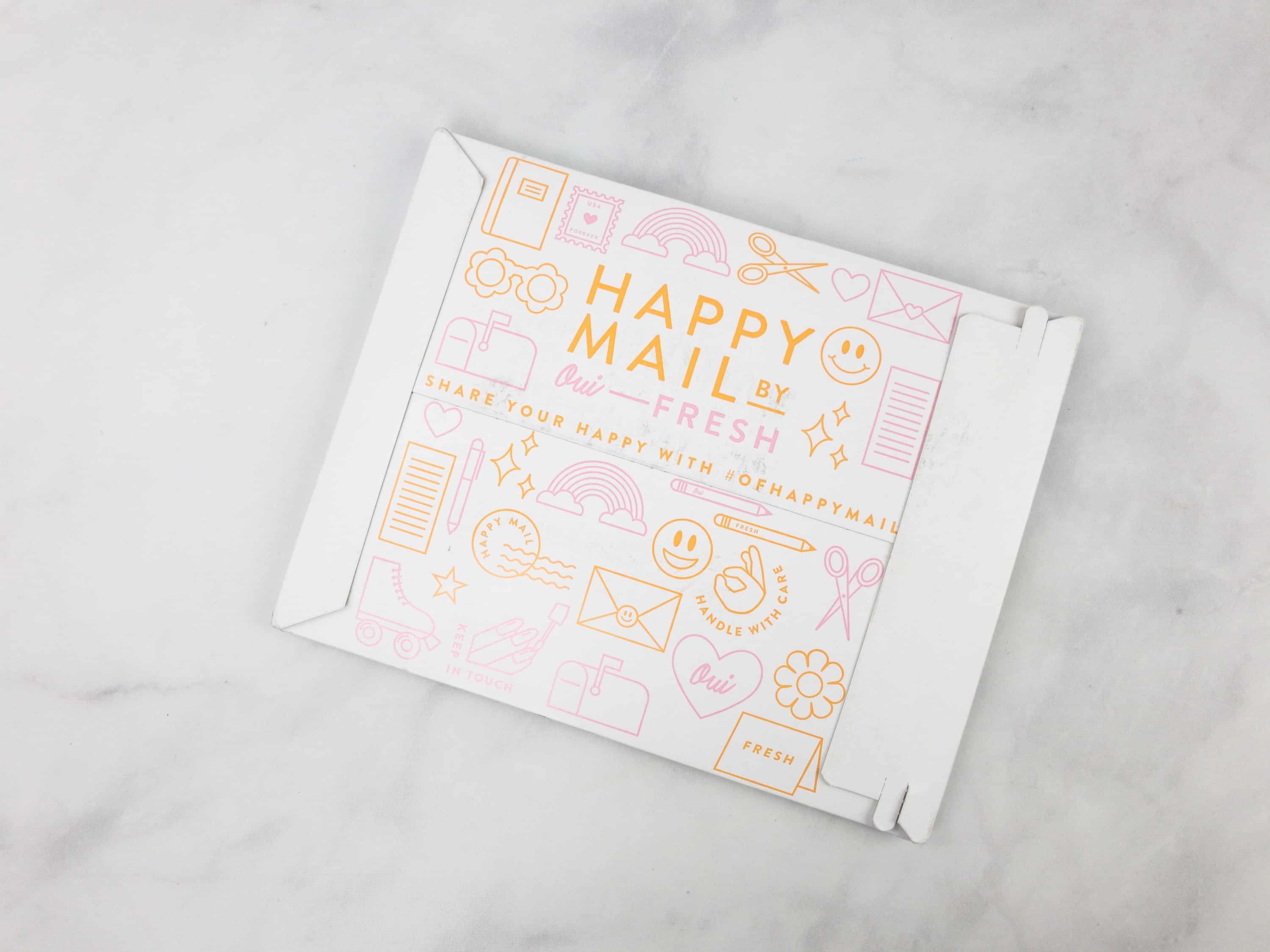 Happy Mail is a monthly stationery subscription. Subscribers get $50 (retail value) of stationery for $27 per month. You also get extra goodies like notepads, stickers, journals, and other goodies.
NOTE: Last June 2017, they announced that two subscriptions under A Beautiful Mess are ending — Messy Box and Happy Mail. BUT Happy Mail is now back under Oui Fresh.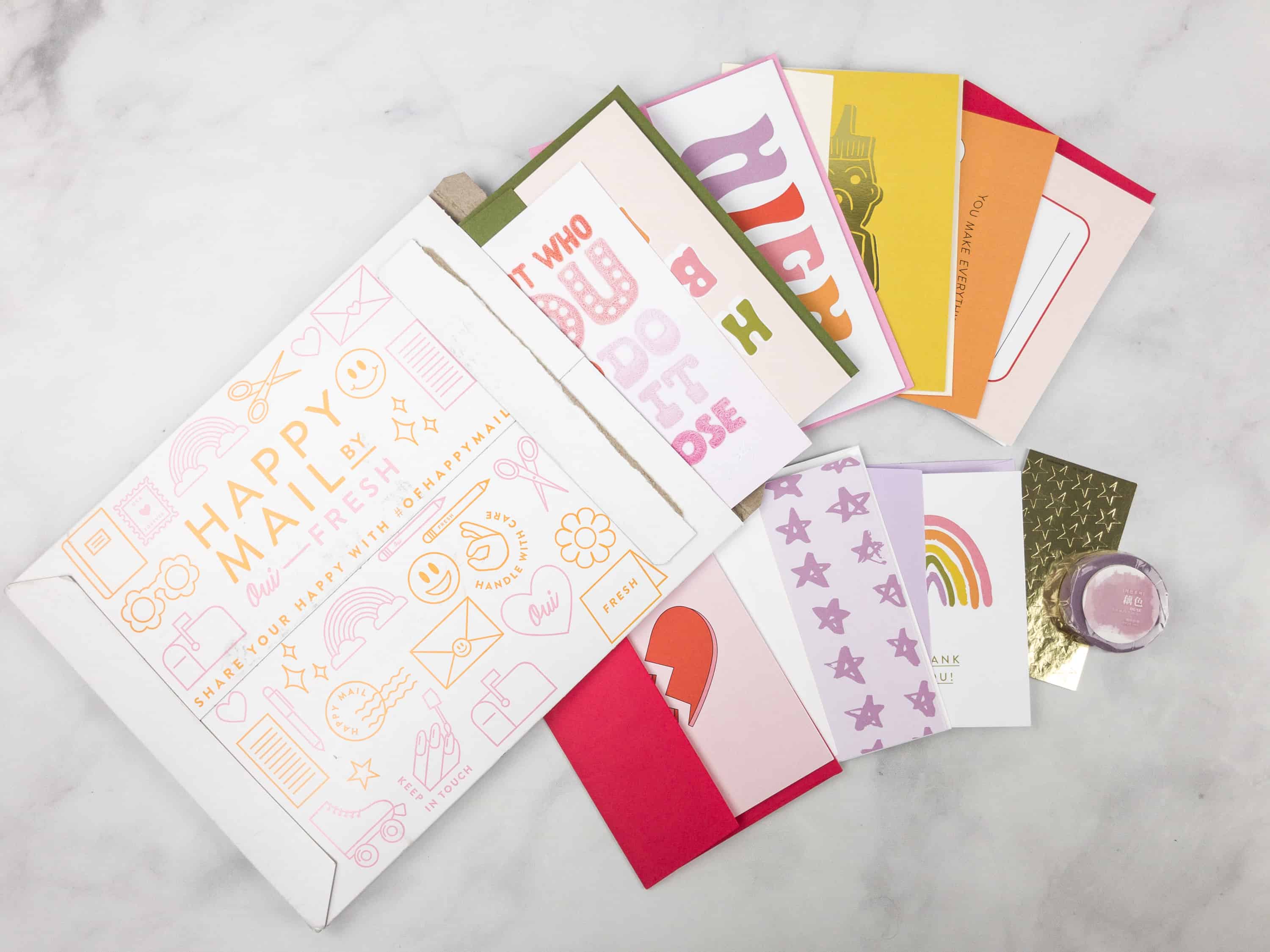 Everything I received for February 2018!
Gold Star Decals. These decals will be great for decorating your letters and envelopes, as well as your planner and journal.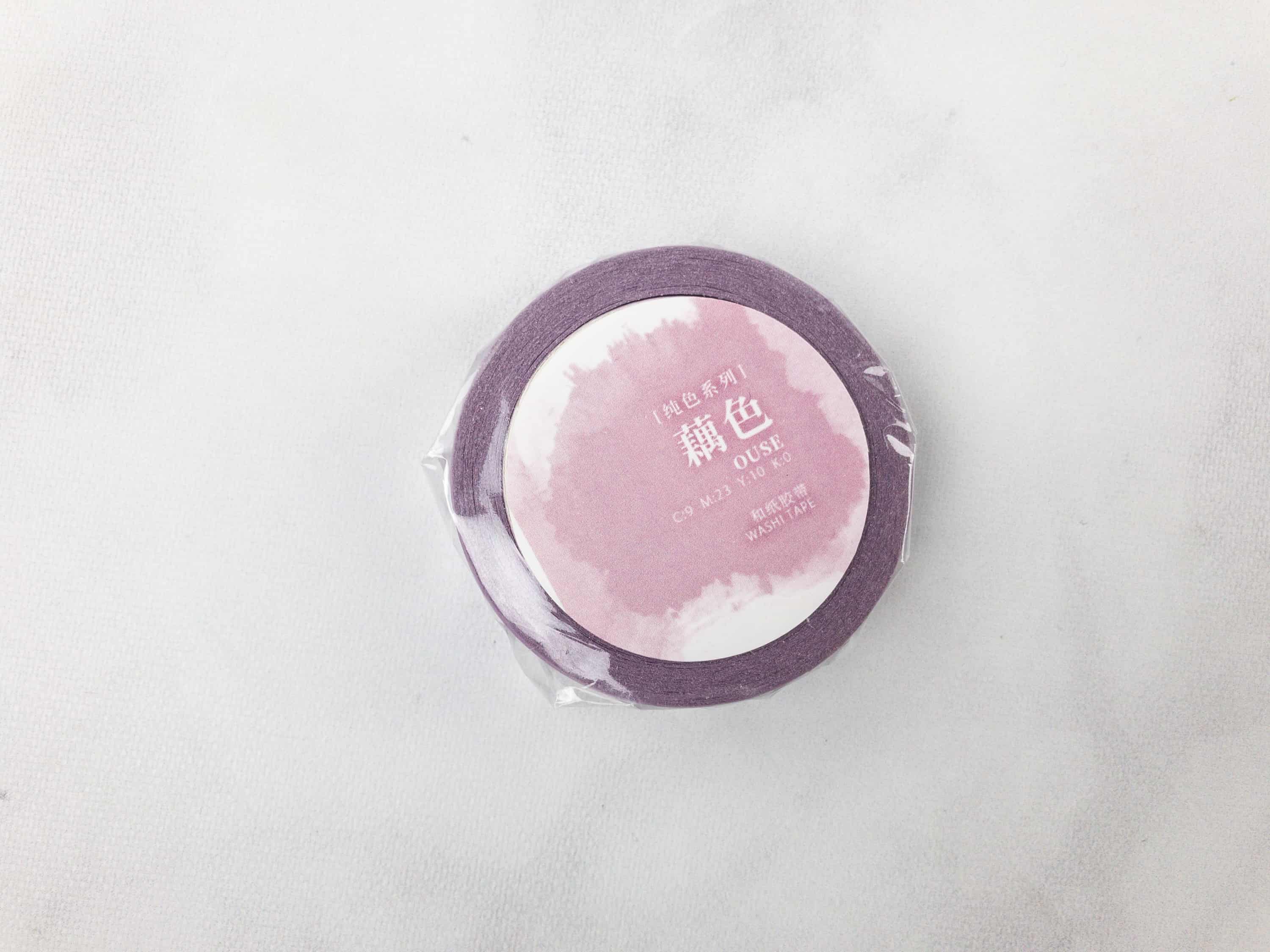 Purple Washi Tape. Based on the characters on the packaging, this item is from China. I like purple and this washi tape will definitely go to my go-to crafting stash.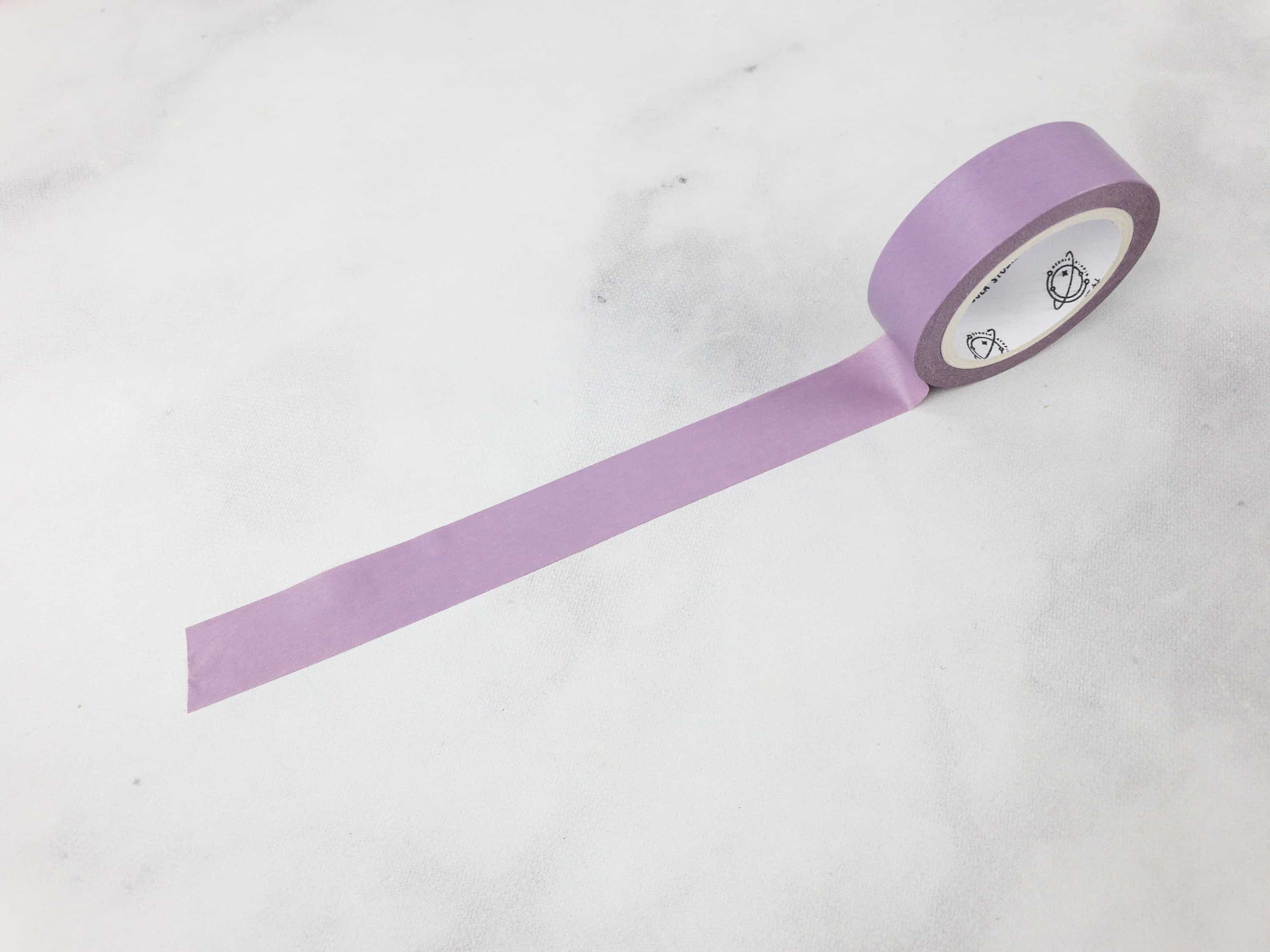 The tape sticks well and stays in place. A little plain, but it's purple!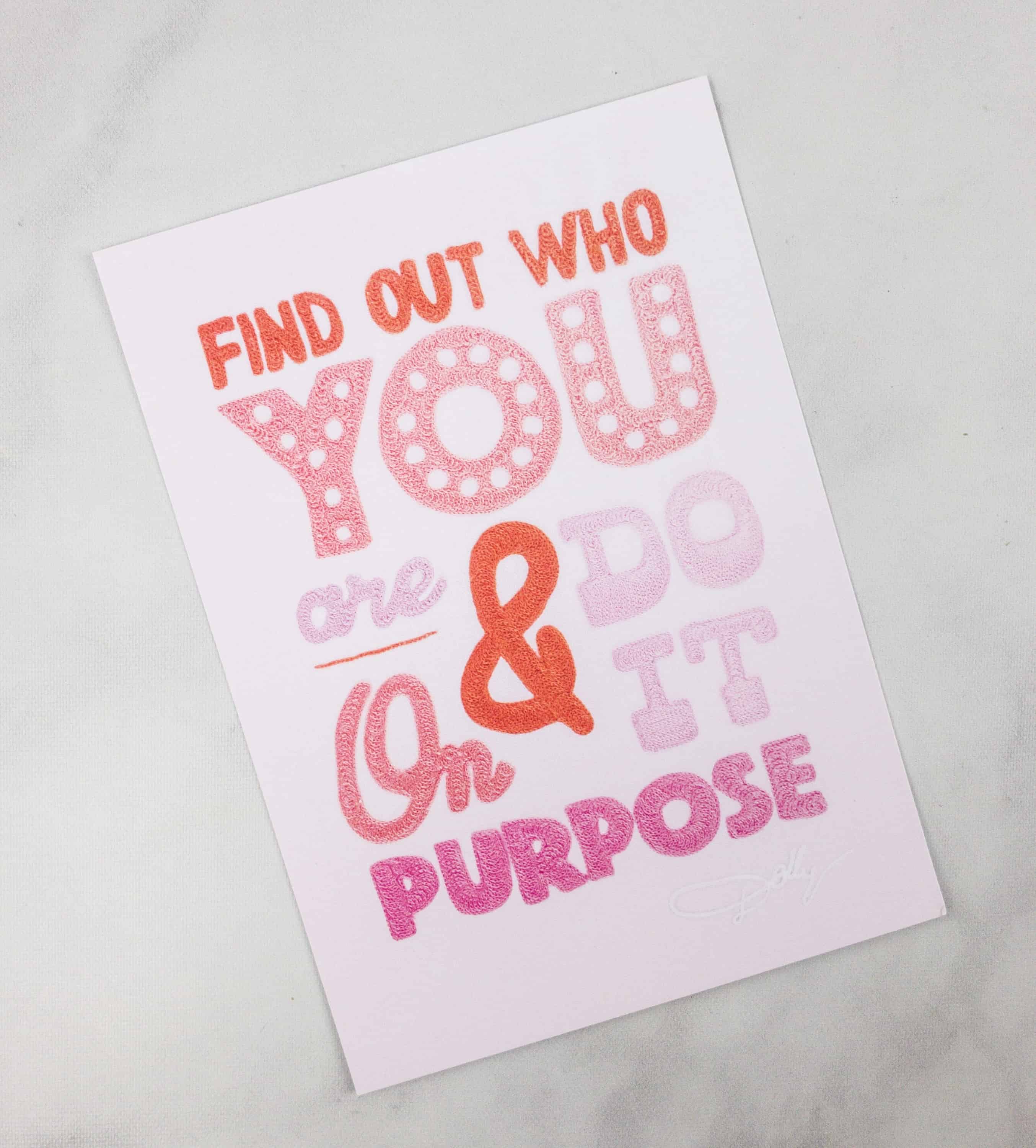 The Daily Disco Art Print. I'm loving the positive message of this art print, and the shades of pink it features, plus the cute embroidery. It has Dolly Parton's famous quote:
Find out who you are and do it on purpose.
It's a custom-made print for Happy Mail from Daily Disco. I didn't see any indication that Dolly's signature was licensed.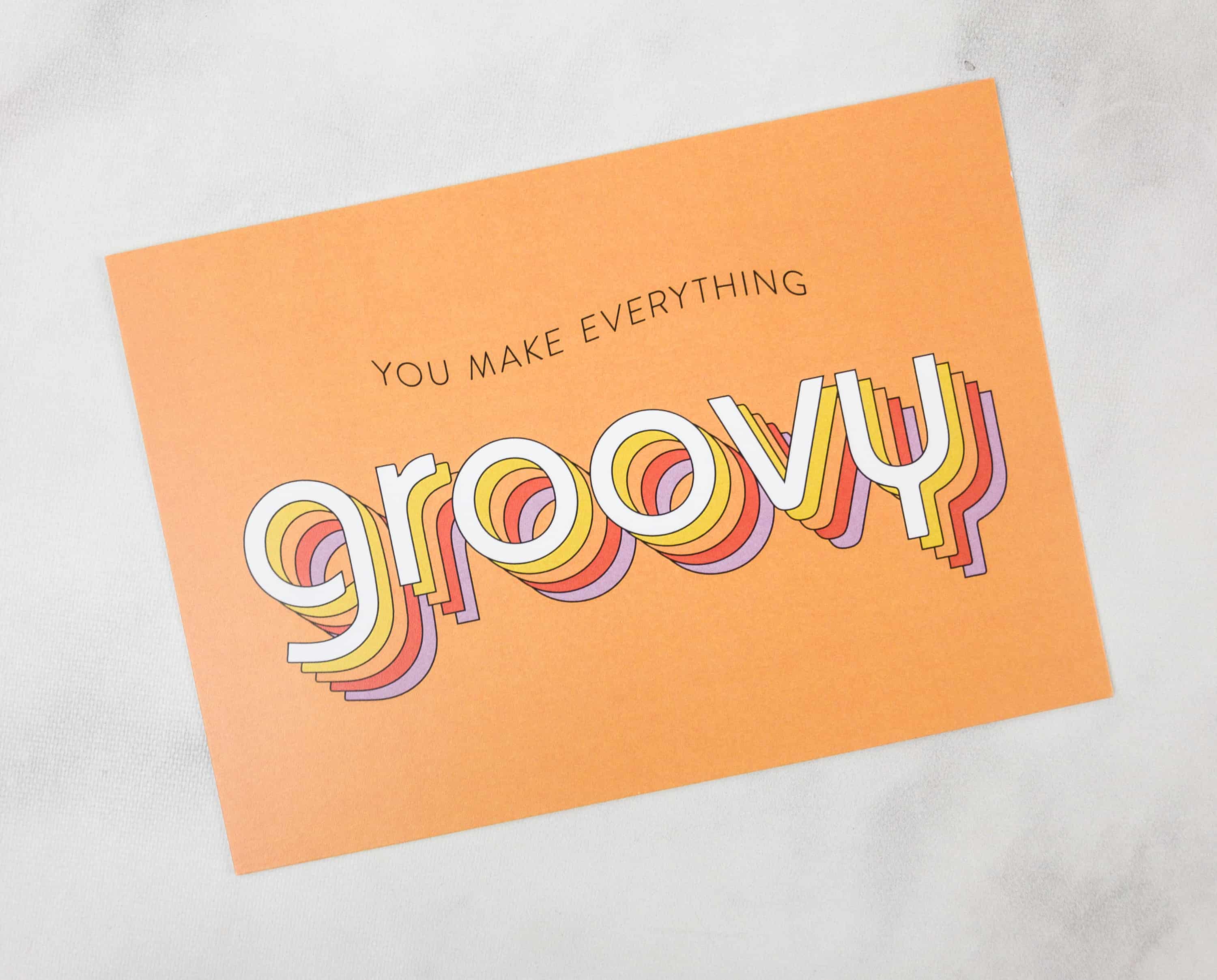 You Make Everything Groovy Postcard. This is so retro, especially because of the font and the color combination composed of orange, yellow, red, and purple.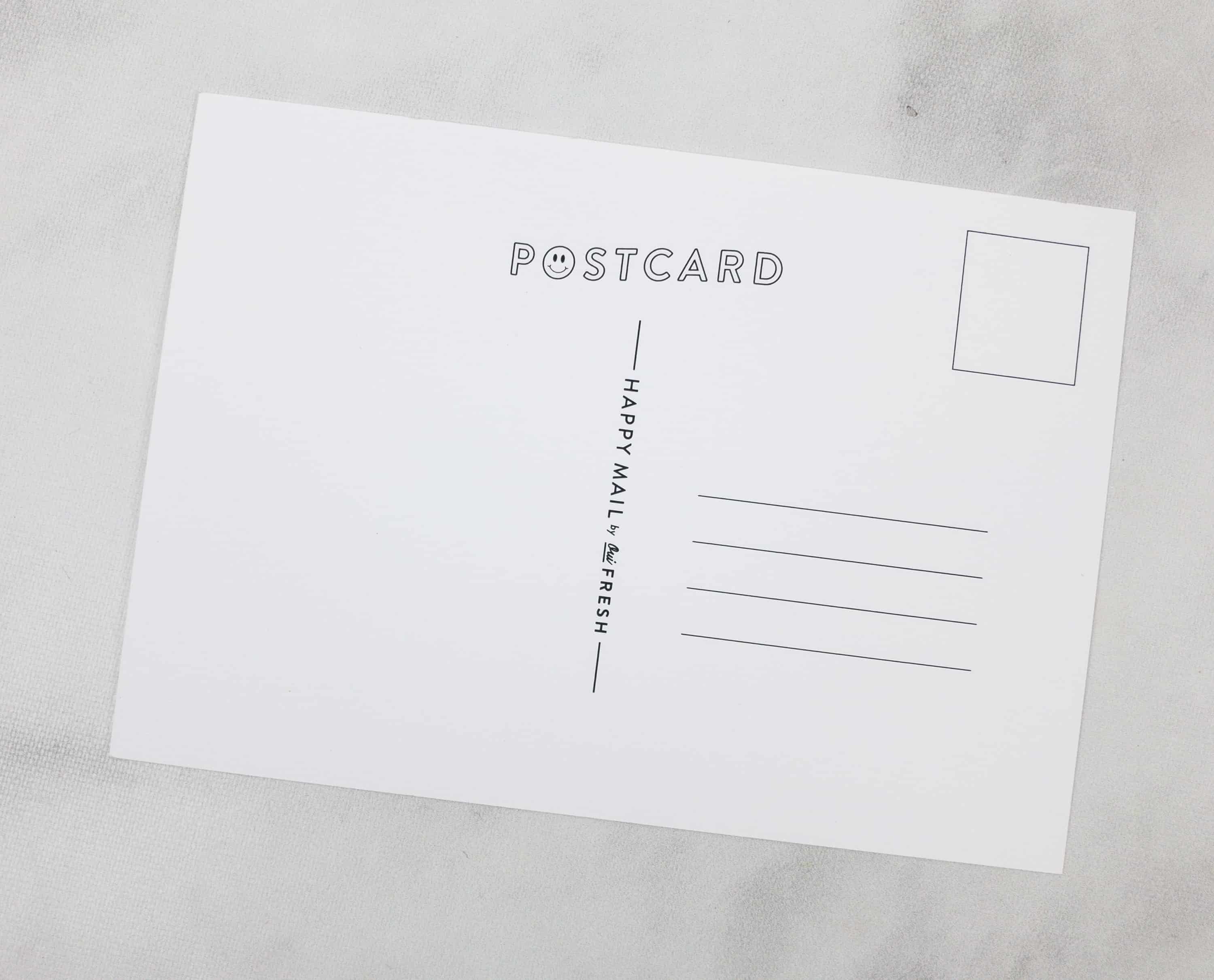 Of course, there's a little space at the back where you can write a short message.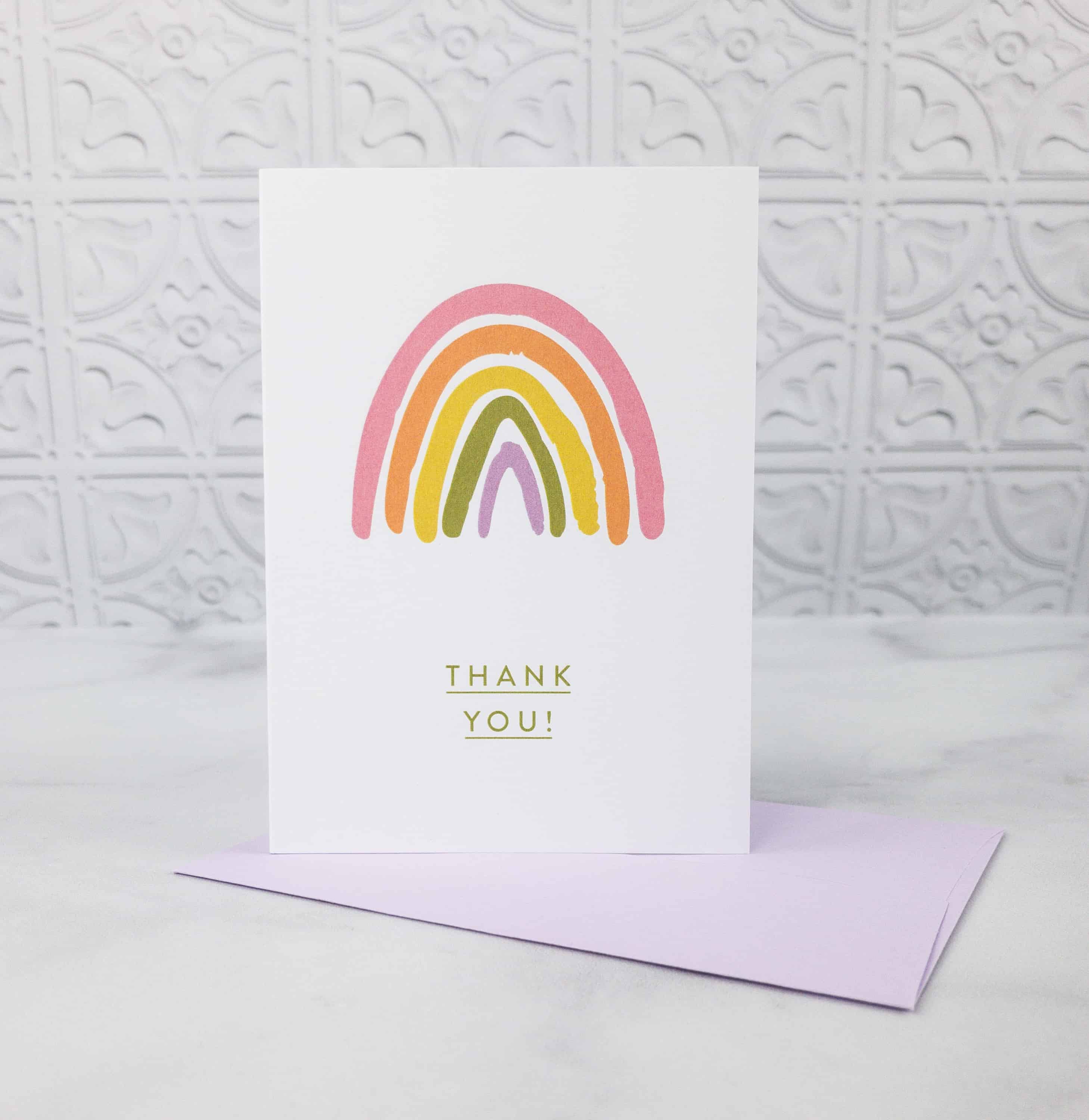 Happy Mail Thank You Greeting Card. What better way to say thank you than sending a card with a lovely rainbow on it?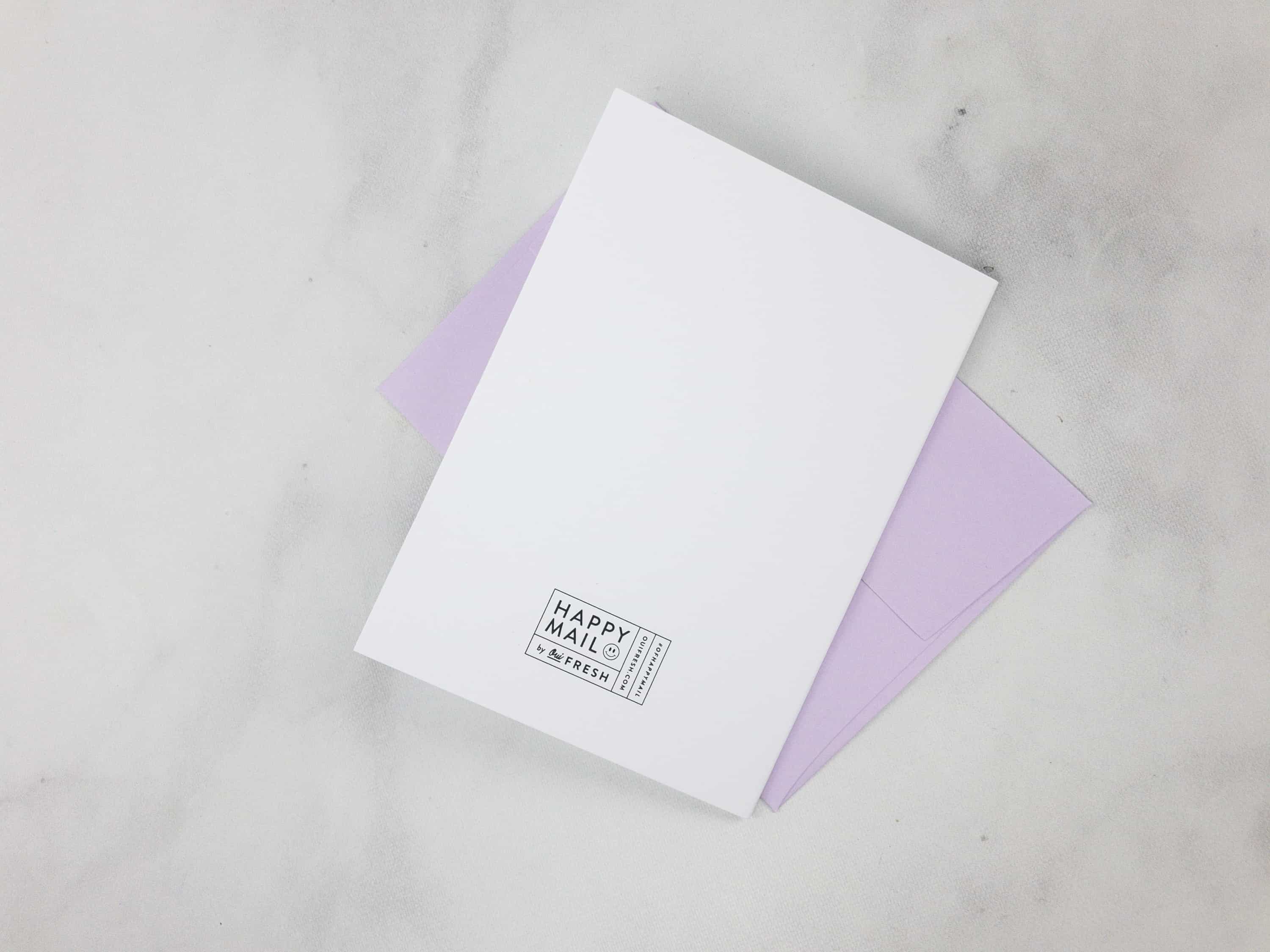 The crisp white card comes with a light purple envelope.
Purple Stars Card. I can't get enough of this purple stationery! This card features lots of purple stars plus one gold foil star that really stands out. The inside says YOU'RE MY FAVORITE – I only realized I forgot a photo of the inside just now!
Broken Heart Card. It doesn't matter what caused someone's broken heart, what matters is that you show them that you're thinking about them. This card has a broken heart design in pink and red. It also comes with a red envelope. This would also be a great miss you card. The inside says SENDING LOVE. Ditto on the inside pic again! #fail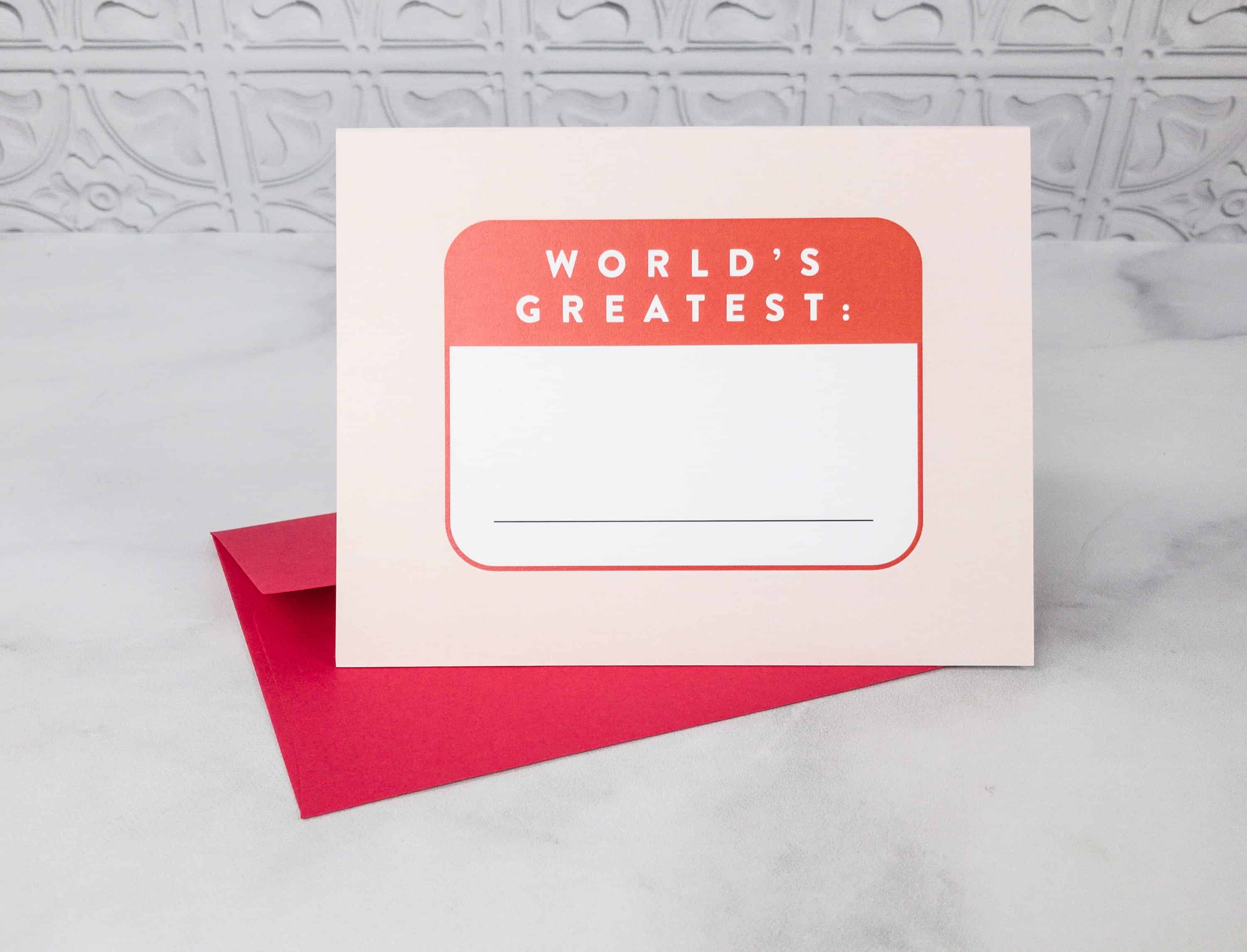 World's Greatest Greeting Card. Who doesn't love personalized cards? Depending on who you'll give it to, you can create your own World's Greatest title. You can be serious, funny, or whatever you have in mind!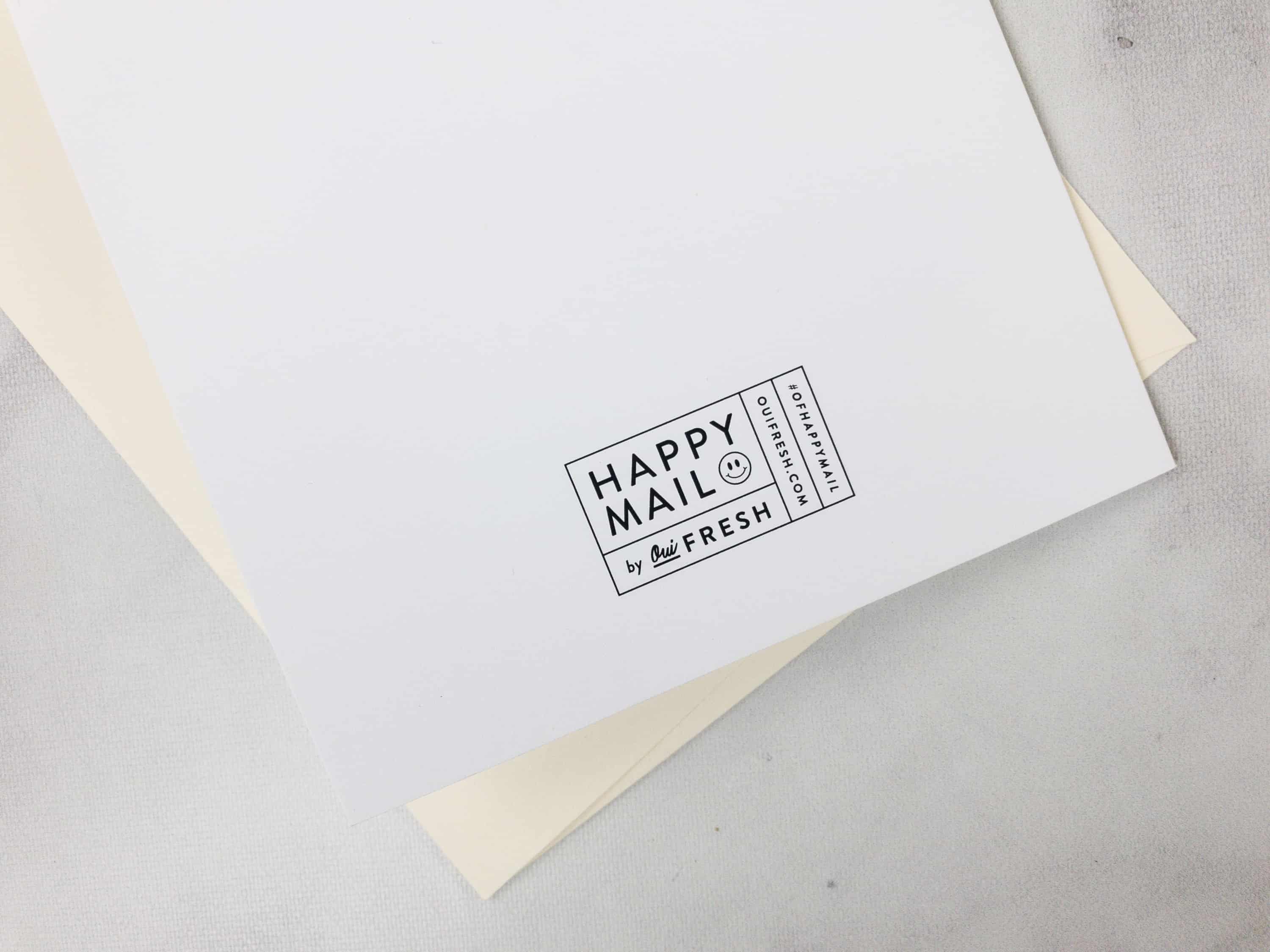 Like all the other cards, this one was made exclusively for Happy Mail.
Pure Honey Greeting Card. The front cover design was made with gold foil. Impressive!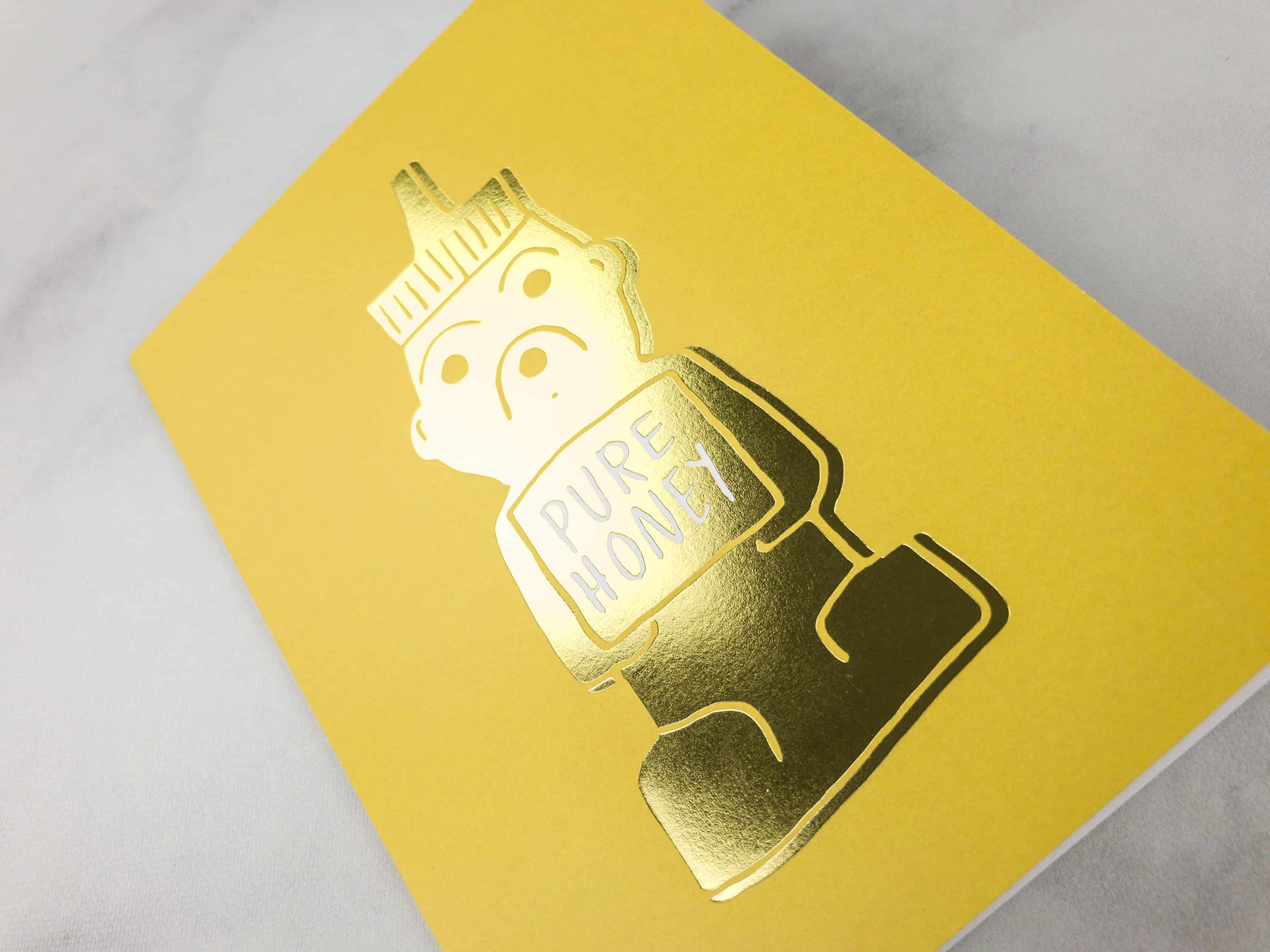 It really shines!
This card will be great to use to let someone know you appreciate their sweetness.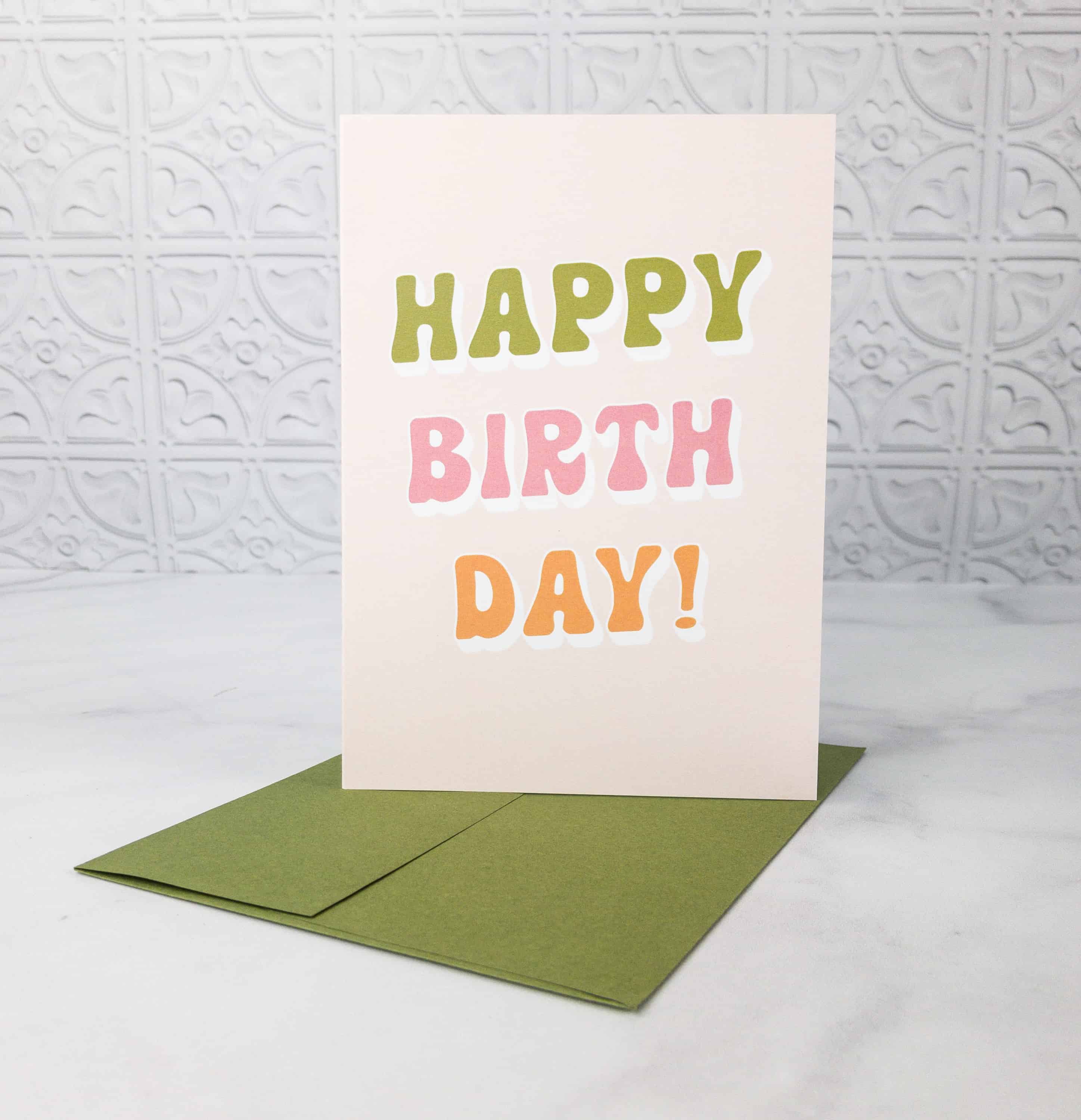 Happy Birthday Greeting Card. It's a no-nonsense greeting card featuring muted pink, green, and orange letters. It also comes with an olive envelope.
High Fives Greeting Card. Another card with the retro feels! The colors call for a celebration!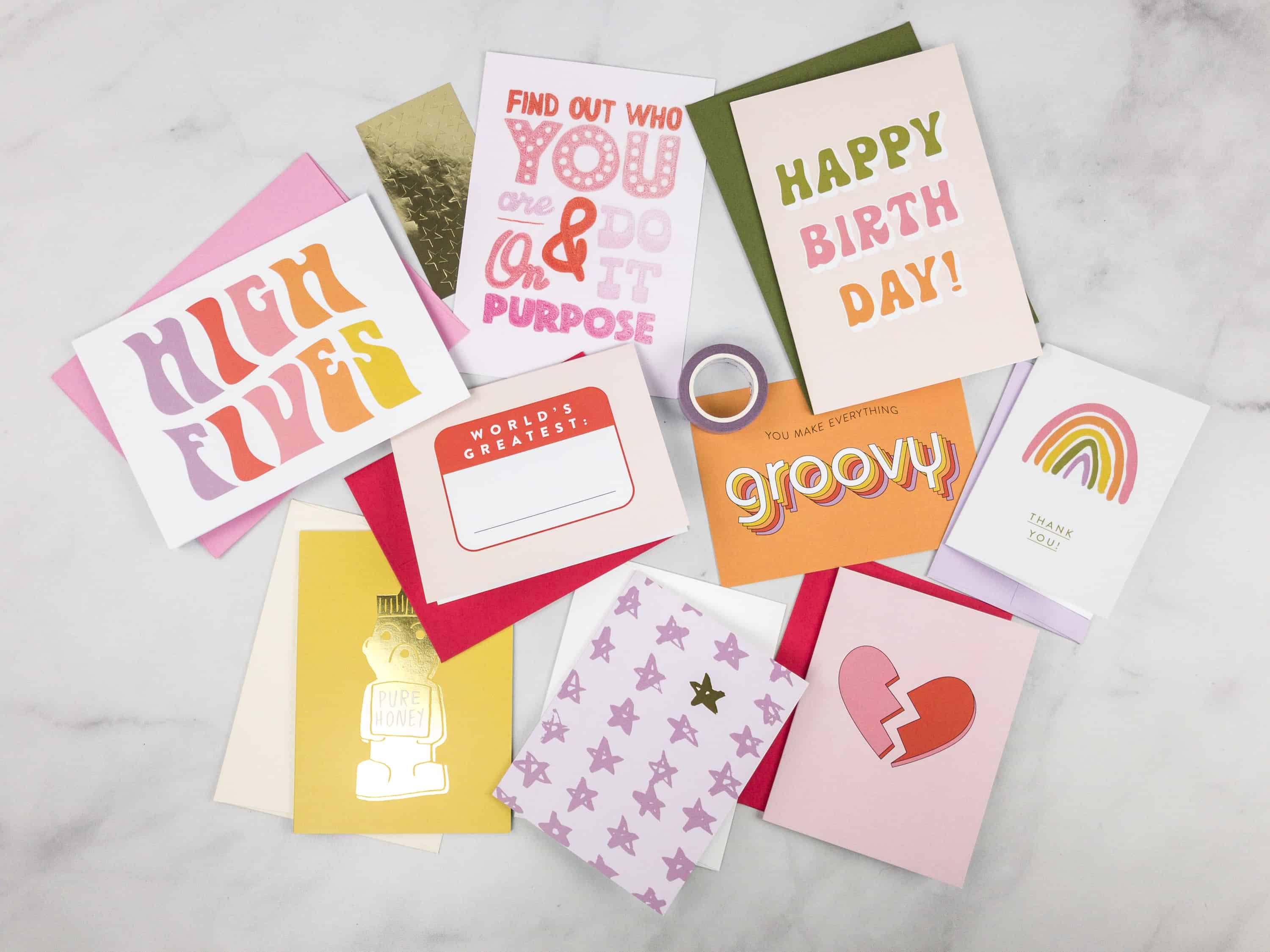 I'm so happy that I'm getting Happy Mail again! This month was a nice collection of birthday cards, thank you cards, and any occasion cards. They even added stickers and tapes that will make card writing more fun! If you want to go back to the slow mail route to surprise loved ones, this box is the perfect subscription to start with.