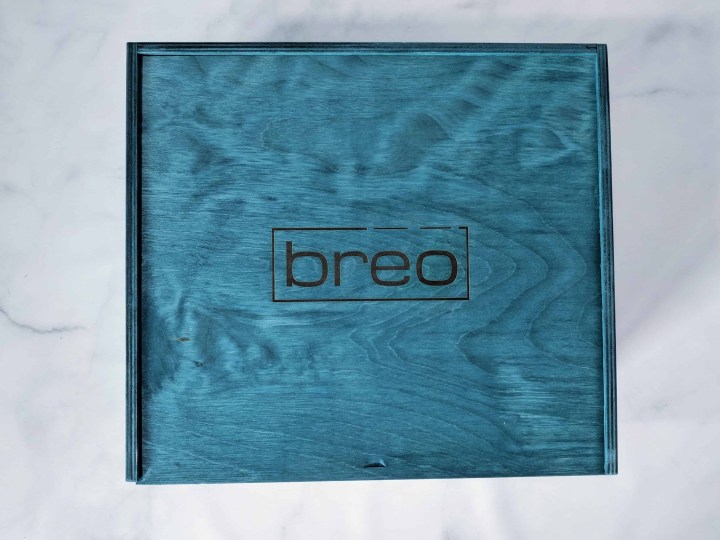 Breo Box is a quarterly lifestyle subscription box for both men and women. Each handcrafted customized wooden box will contain between 6 and 9 high-quality products revolving around health & fitness, and everyday lifestyle essentials. Each box is curated around the season. The box is $139 each quarter, with free shipping in the US ($45 to Canada).
DEAL: Get $15 off your first box! Use coupon code HS15.
The wooden crate is delivered in a cardboard box by FEDEX. The cover slides to reveal all the items. I love the teal color and I've already turned it into a storage stool under my office desk.
The information card is so pretty, a nice sleek black card.
The card gives us the value of each item in the box.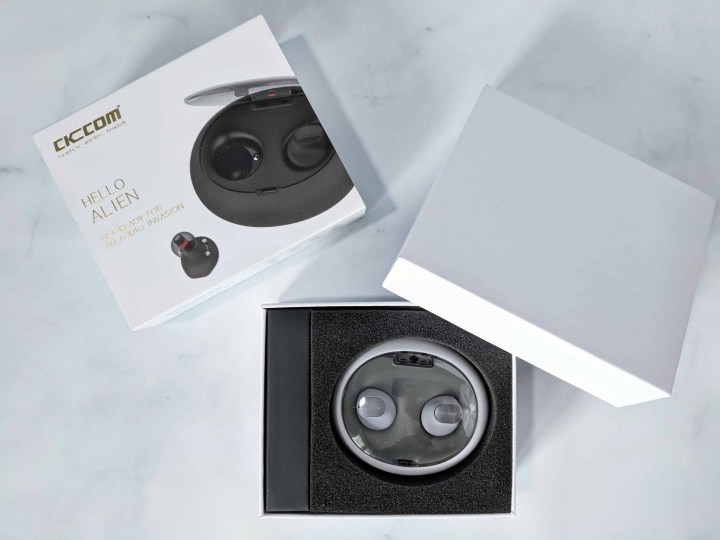 Alien Wireless Earbuds. I love these! I love wireless earphones, and ones without any wire connecting them is even better! I found them fussy to paired them with my phone or my computer at first, but once I read the instruction (!!!) it was quite easy and quick!

I used them for meditation and I barely noticed them. Sadly, they didn't worked out for my run, they came loose and kept falling. My husband had no problem with them and he does all his workouts with them now.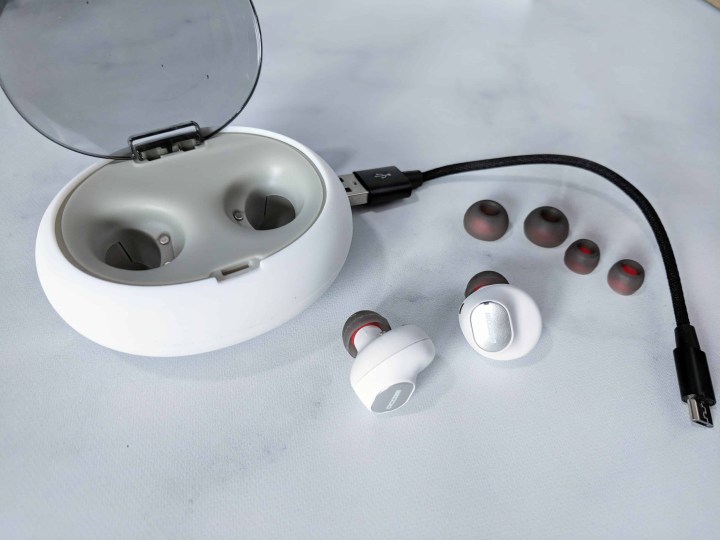 It comes with different accessories. I like that you can just pop the earbuds back in their case (they are held with little magnets) and they charge right away.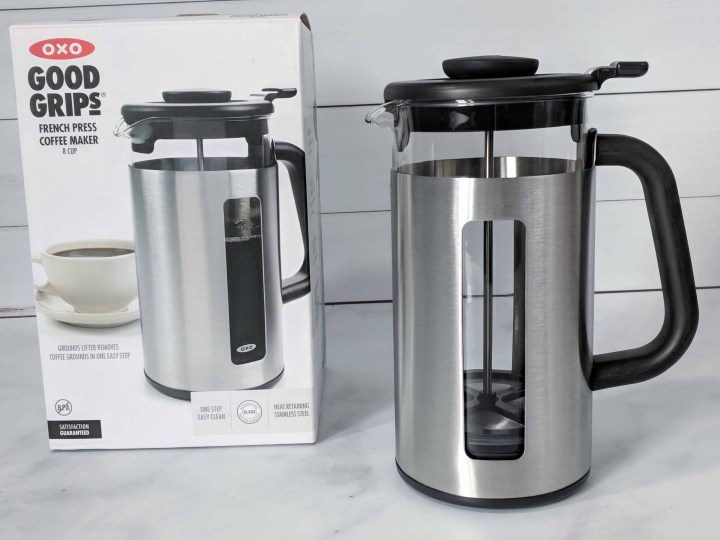 OXO Good Grips French Press. We love a good French Press coffee!
It comes apart in four pieces: stainless steel housing, a glass carafe, the filter and a silicon grounds lifter.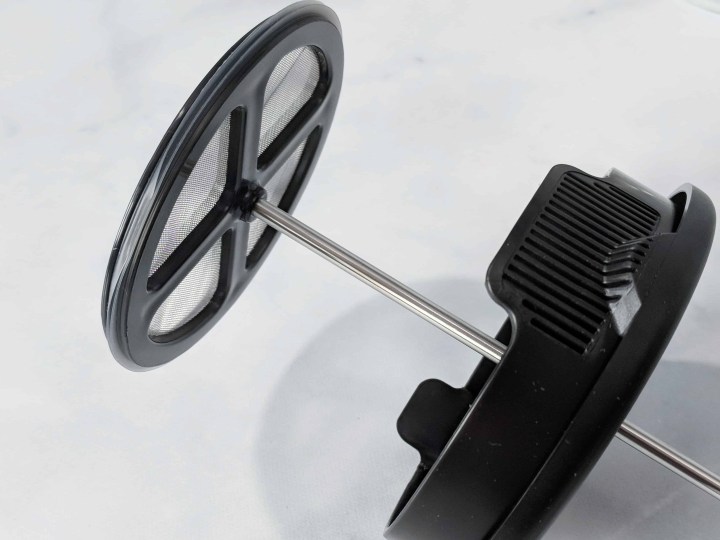 The filter has a silicone ring to prevent any little bits of ground coffee to get in the coffee.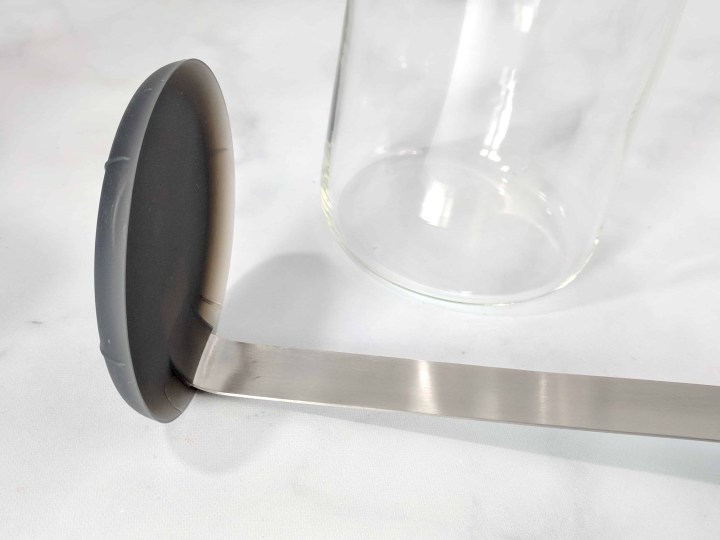 The silicon ladle makes it easier to remove the coffee grinds from the carafe.
Balance Sonic toothbrush by Greater Goods. An electric toothbrush!
It comes with a replacement head and a charging holder.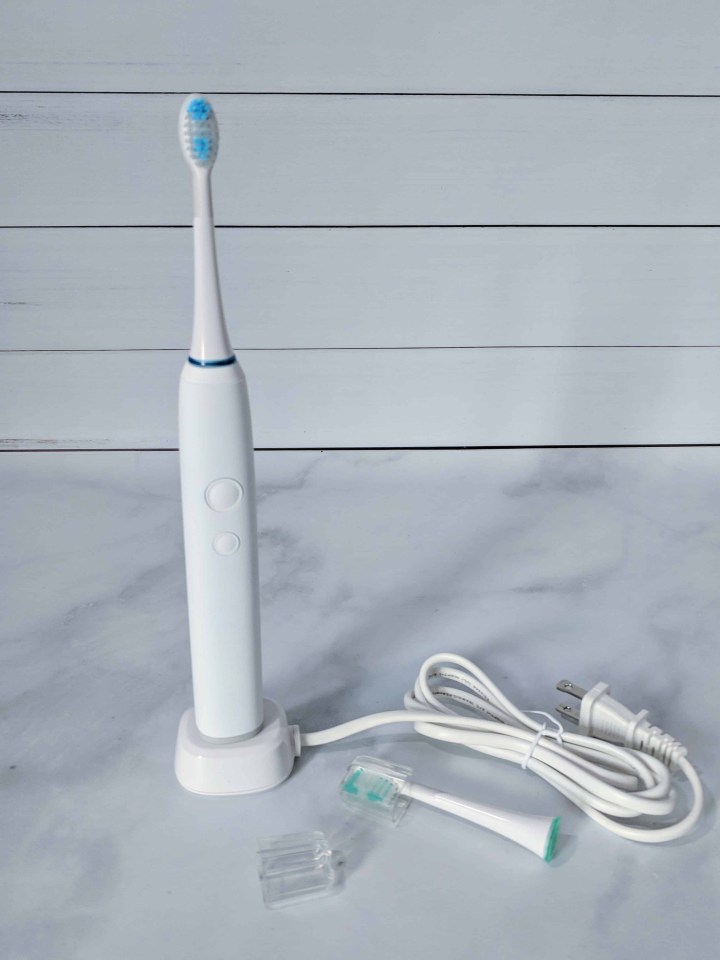 I like how simple it looks on the counter!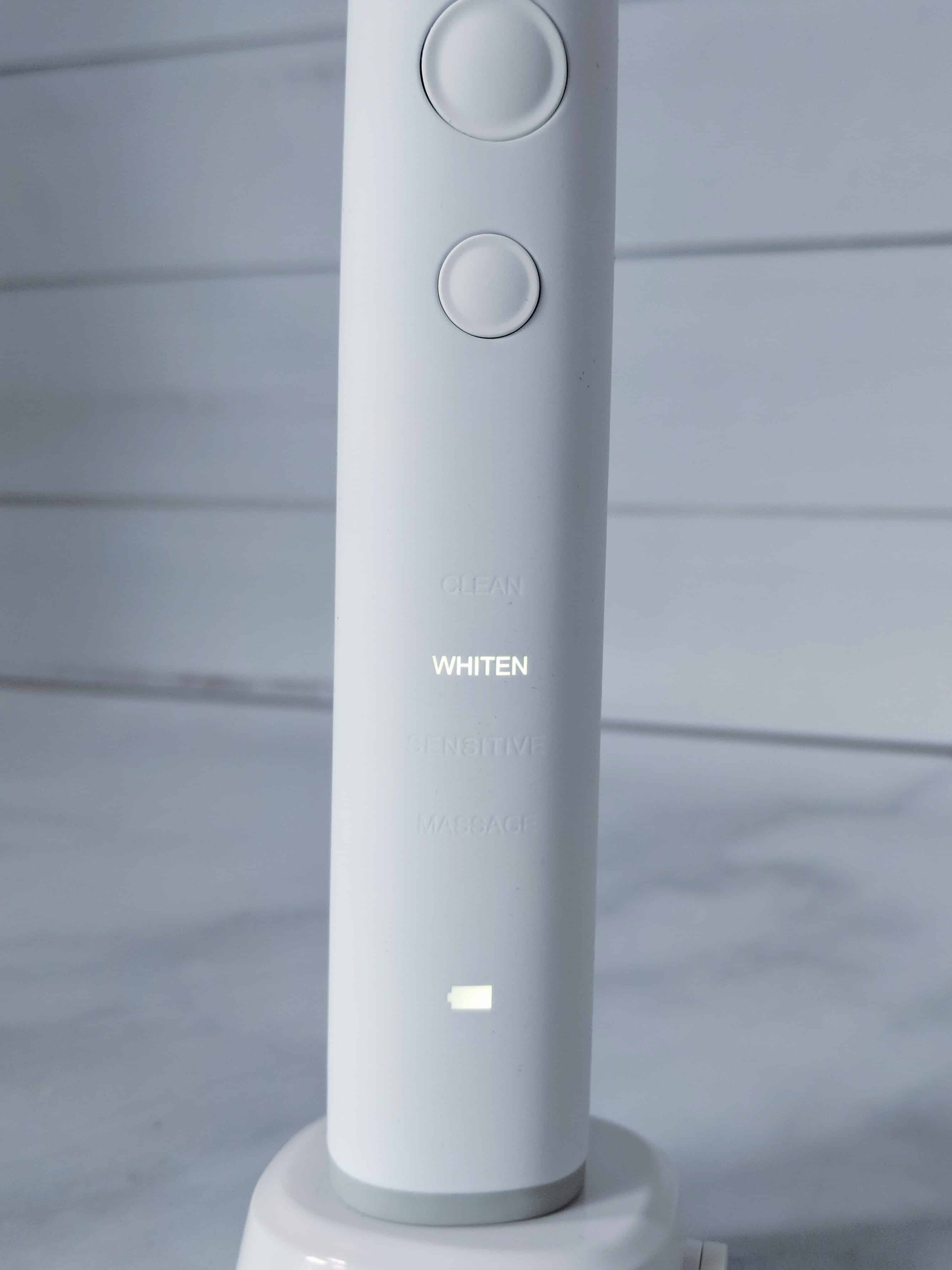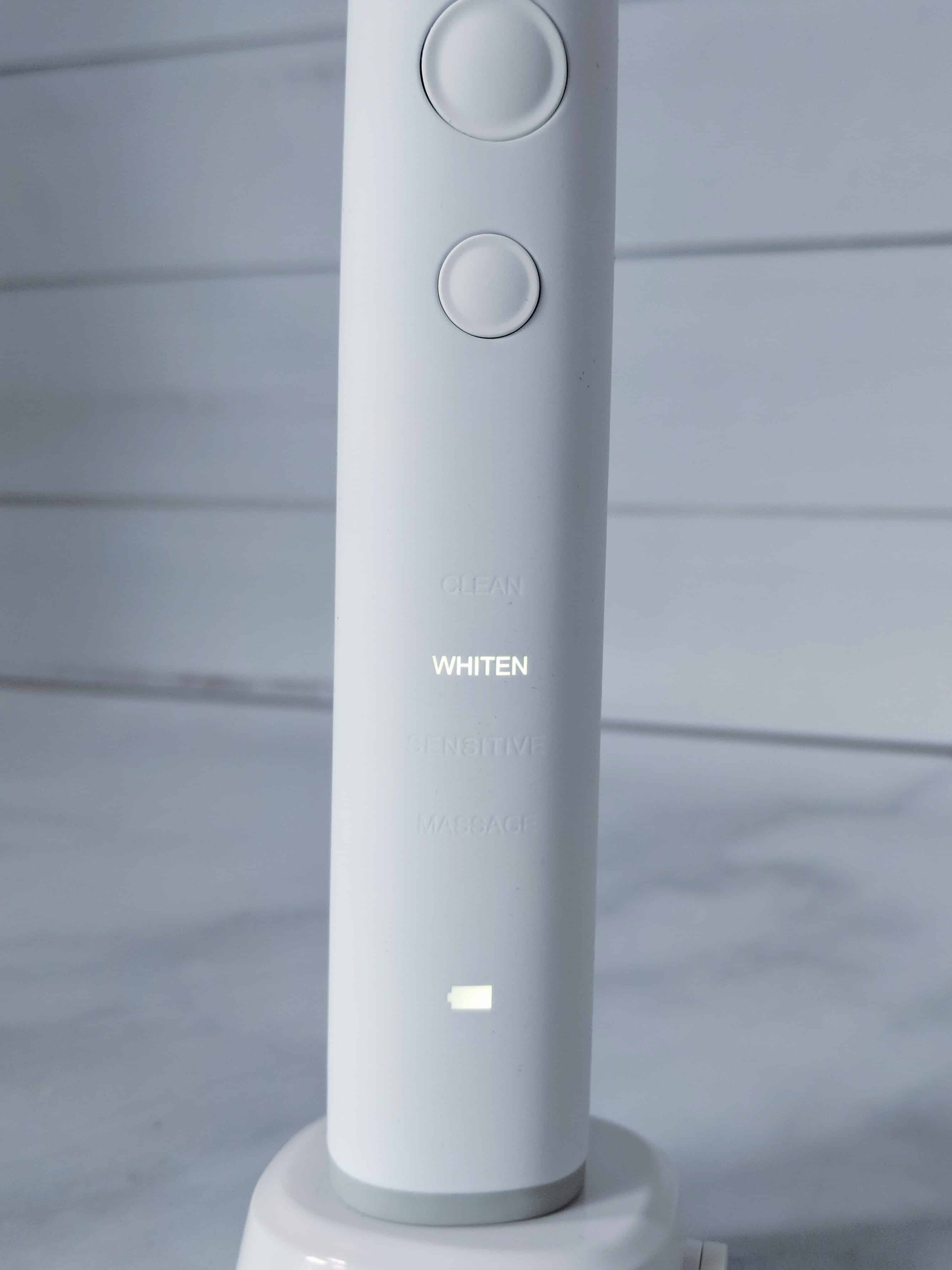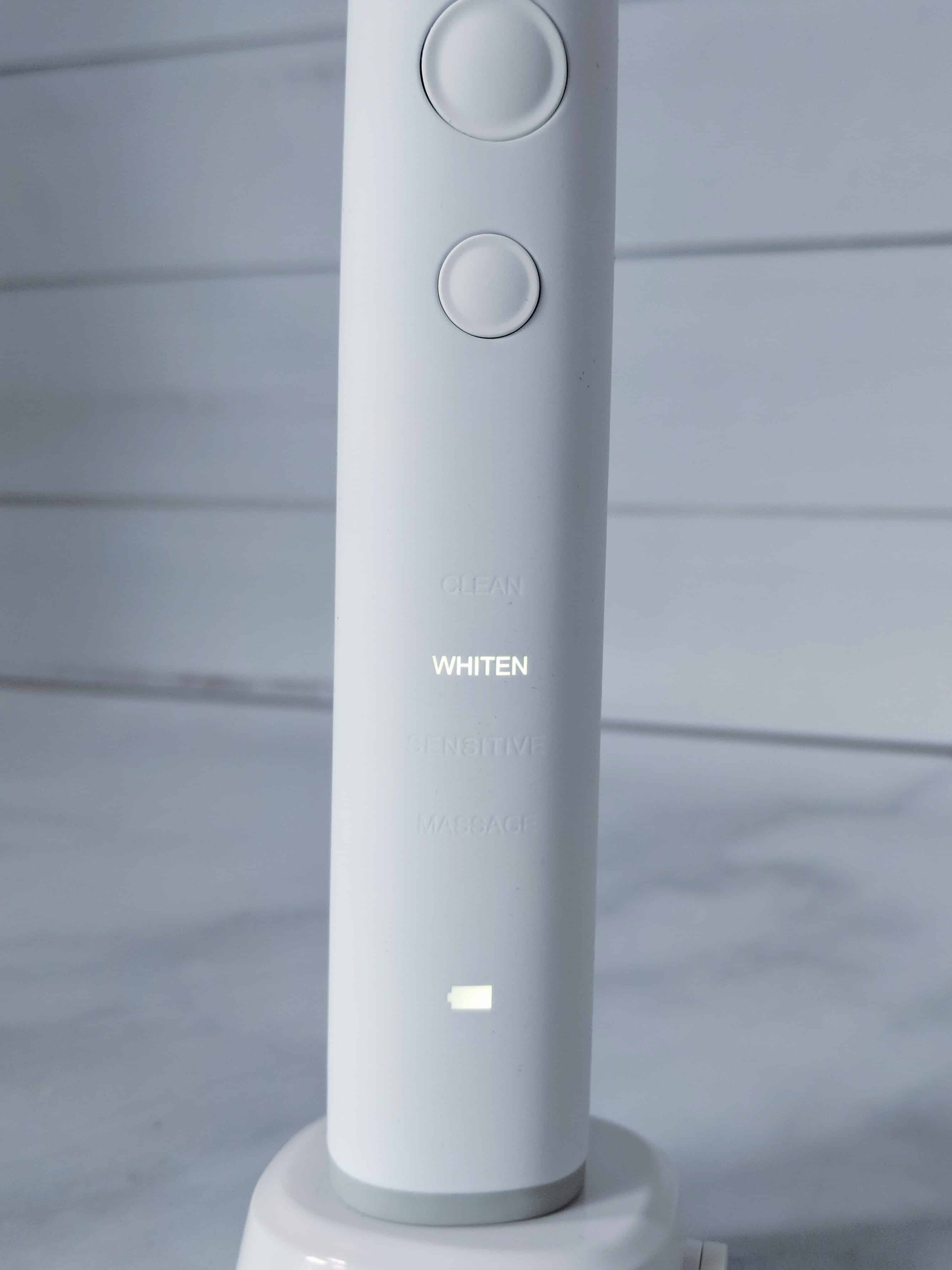 It has four modes: clean, whiten, sensitive, massage. I'm confused by the massage mode, but I honestly don't feel that much differences between all the modes. Once you chose your mode, the toothbrush will work for 2 minutes, with a pause every 30 seconds as a reminder to move to a different quadrant in the mouth.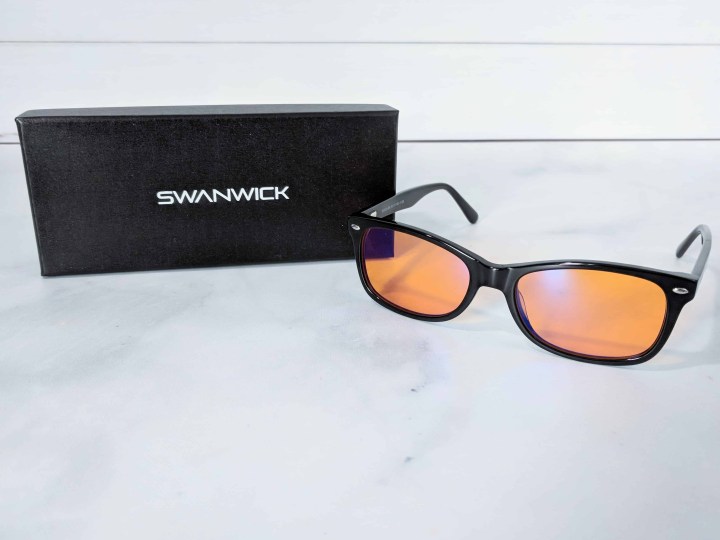 Swanwick Sleep Swannies Blue Light Blocking Glasses. These glasses blocks the blue light coming from your computer screen so you can have a better sleep. They are light and fun looking, and my husband was thrilled to get his own pair! We wished we would have received the pair that can comfortably fits on prescription glasses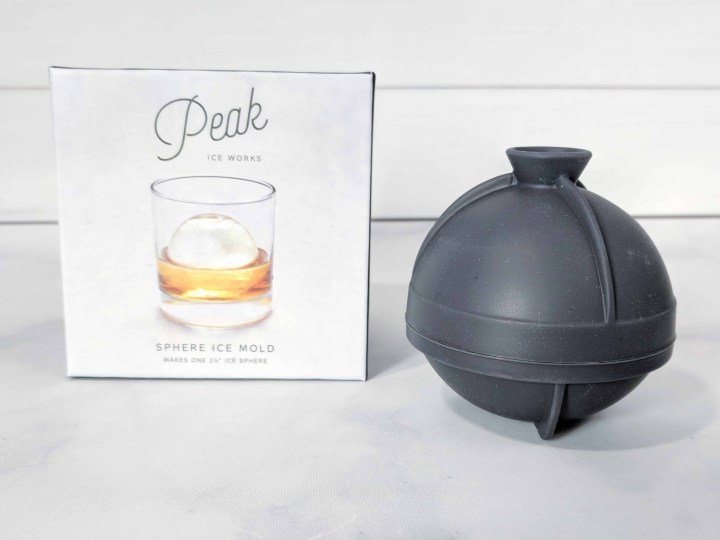 W&P Design Single Sphere Ice Mold. An other item my husband was excited about! But he kept looking for the second sphere because he likes to drink with a partner! (We'll get a second one soon.)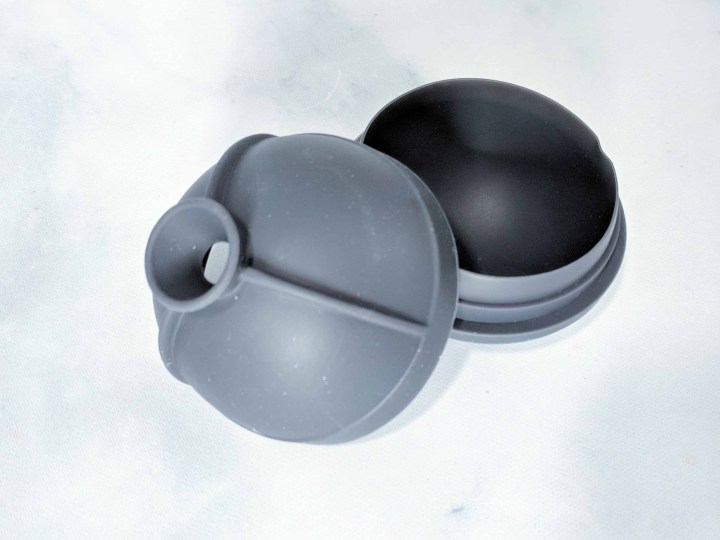 The silicon is soft, but it creates a tight seal all around the sphere once closed.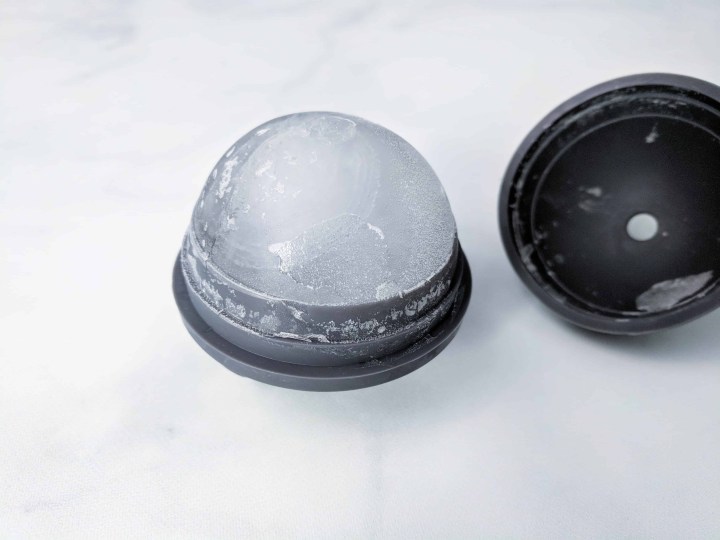 Just pour water through the top, let it freeze and twist it open once you want to use it.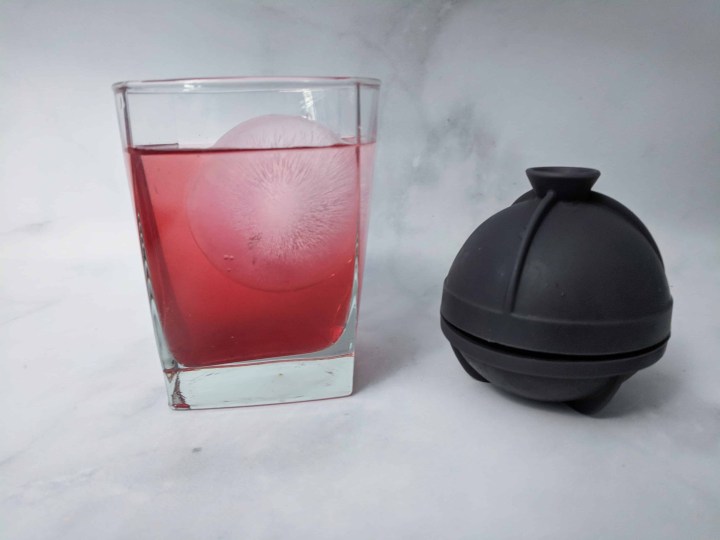 Here's how it looks in a cranberry juice!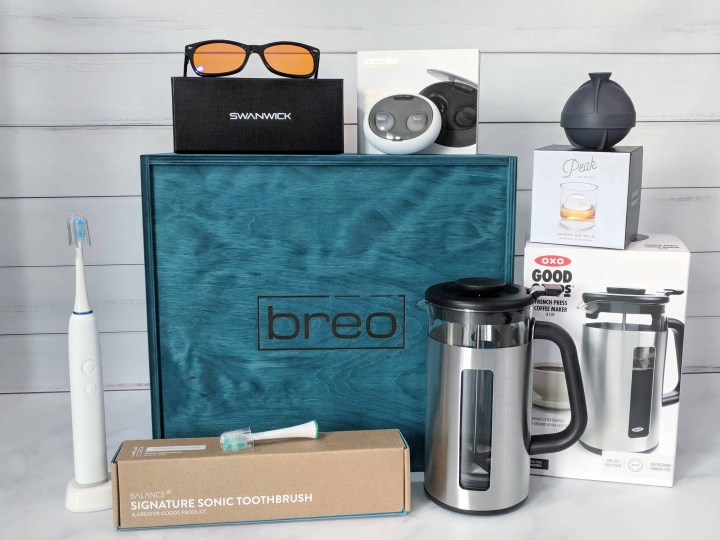 The Spring 2018 edition of Breo Box was an other great box. There was not a definite theme with it, but nothing felt out of place. We both loved the earbuds and our new French Press, while the toothbrush and the blue light blocking glasses will be quite useful. We really appreciate that this box is gender neutral as both my husband and I find items we really like in this box, and nothing feels cheap or thrown in at the last minute.
What did you think of Breo Box?