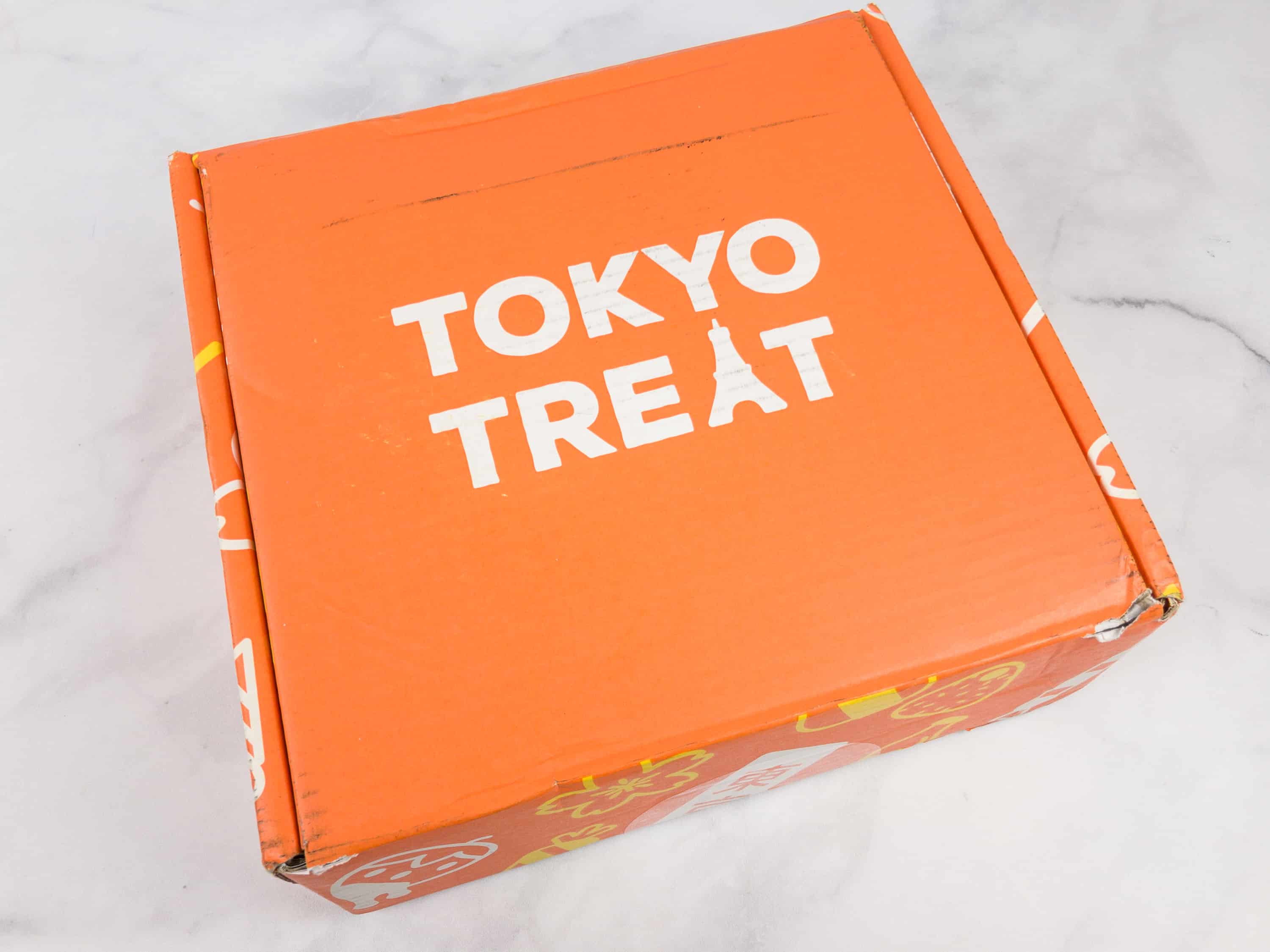 TokyoTreat is a Japanese treat box that is shipped directly from Japan. For 2018, TokyoTreat has once again revamped the box.
There are now only two box sizes — Classic ($22.50) and Premium ($31.50). As always, shipping is free worldwide.
The Classic box includes 12 items altogether — 4 popular snacks, 4 share packs (new), 2 dagashi snacks, 1 DIY candy kit, and 1 kinosei (quirky) snack.
The Premium box includes 17 items — 5 popular snacks, 1 party pack (new), 4 share packs (new), 3 dagashi snacks, 1 anime snack (new), 1 DIY candy kit, 1 kinosei snack, 1 drink.
Valerie also received the same box for review. Check out hers here.
This is a review of the Premium box.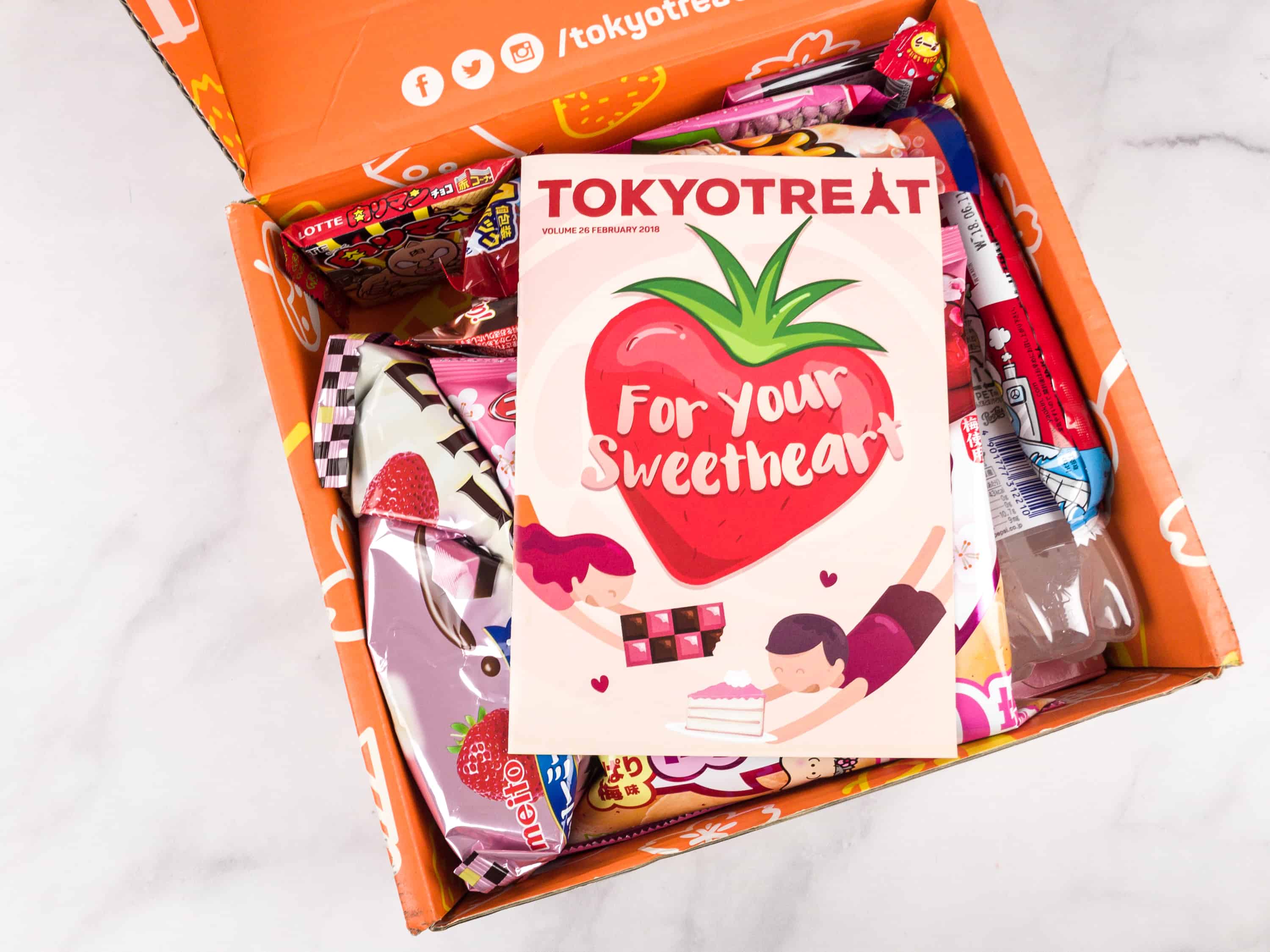 DEAL: Use code 3OFF at checkout to save $3 on your first box! When you subscribe to a Premium plan with coupon code KIRBYXMAS you'll get bonus Kirby items with your first YumeTwins, TokyoTreat, or nmnl Box  (and you'll get a bath bomb free with your first month if you do month to month).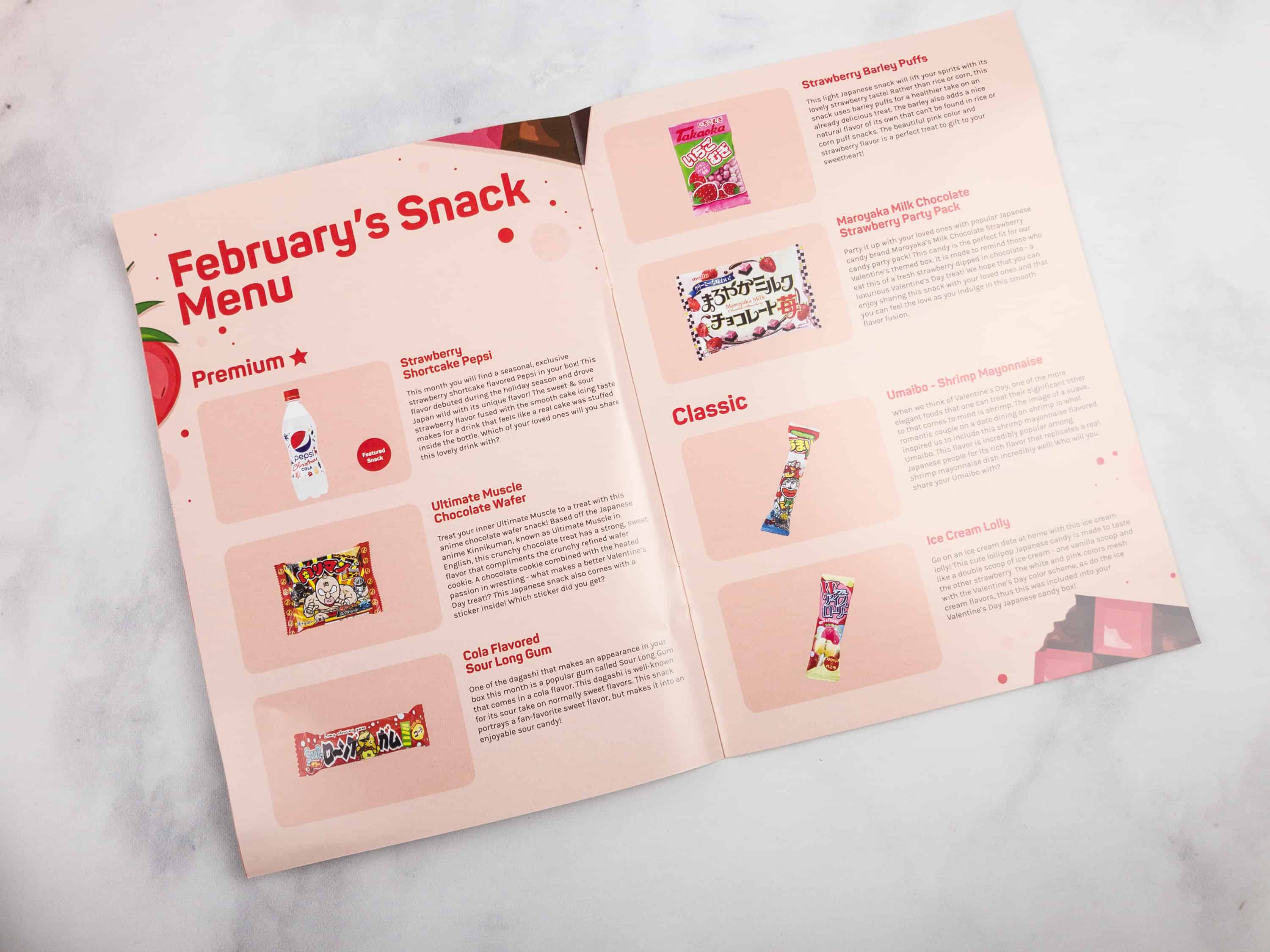 The magazine is back by popular demand!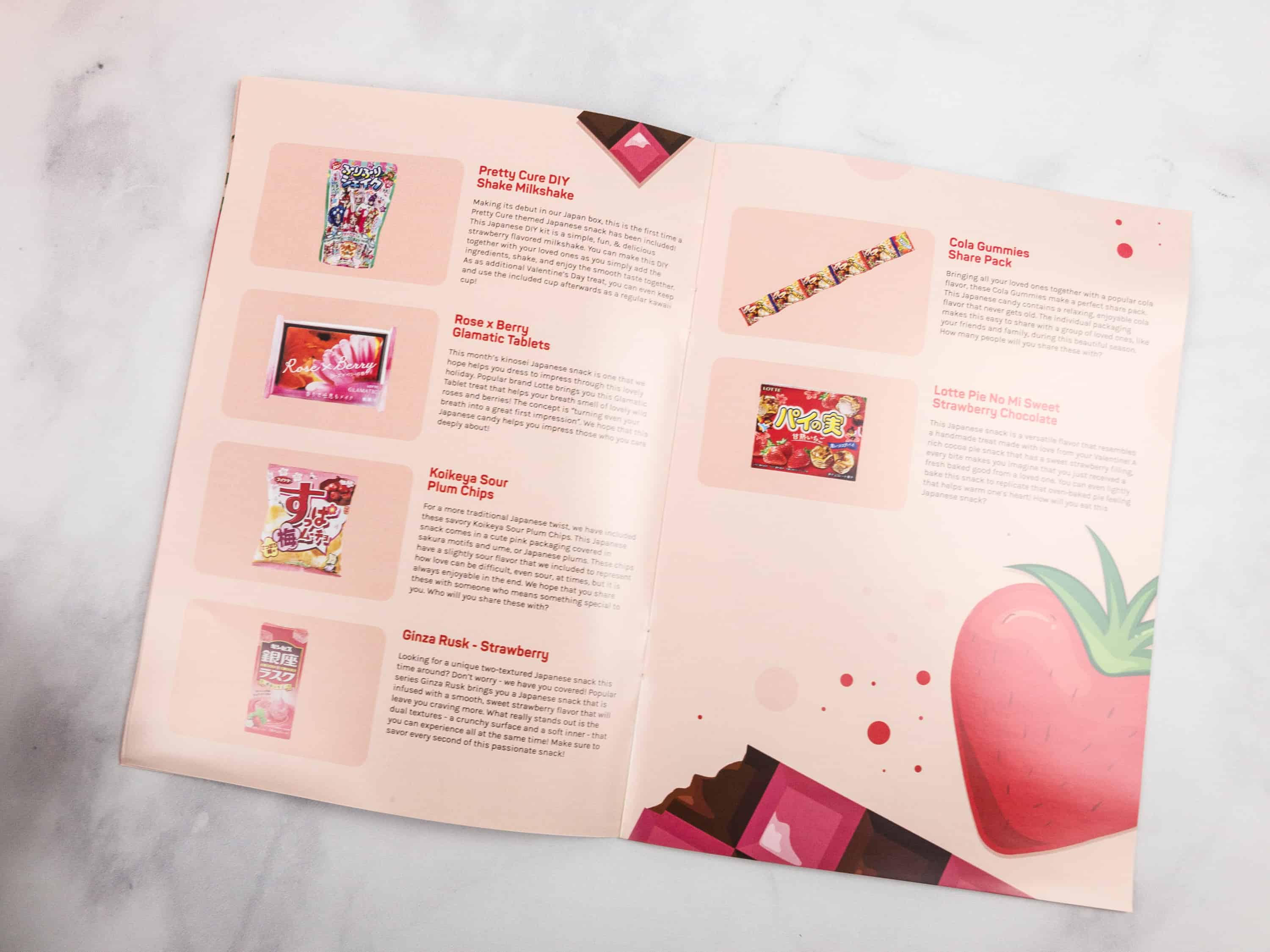 It's a glossy magazine that provides brief information about the snacks inside the box.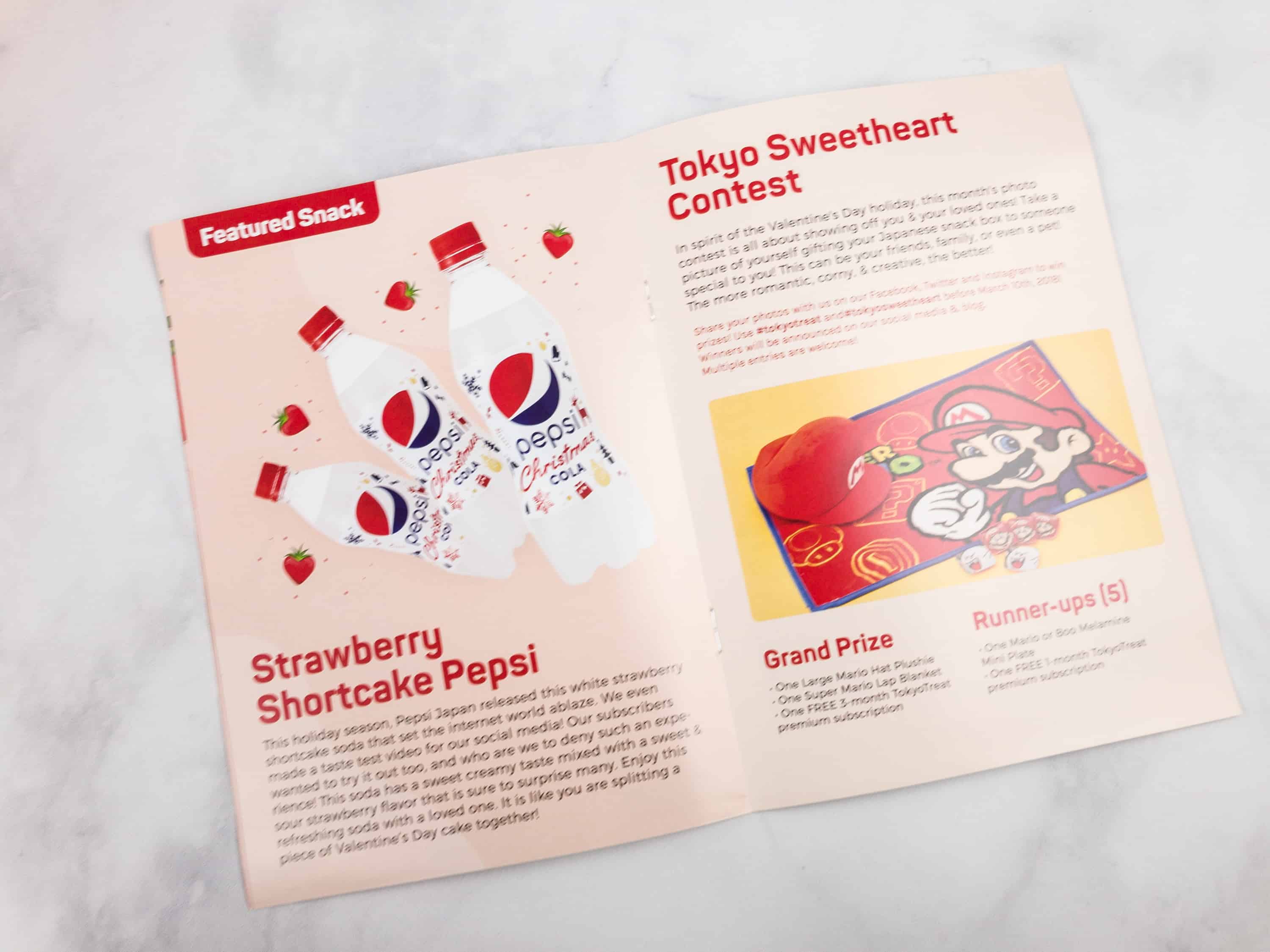 This month's featured snack is Strawberry Shortcake Pepsi. They also included details on how to join their Tokyo Sweetheart Contest.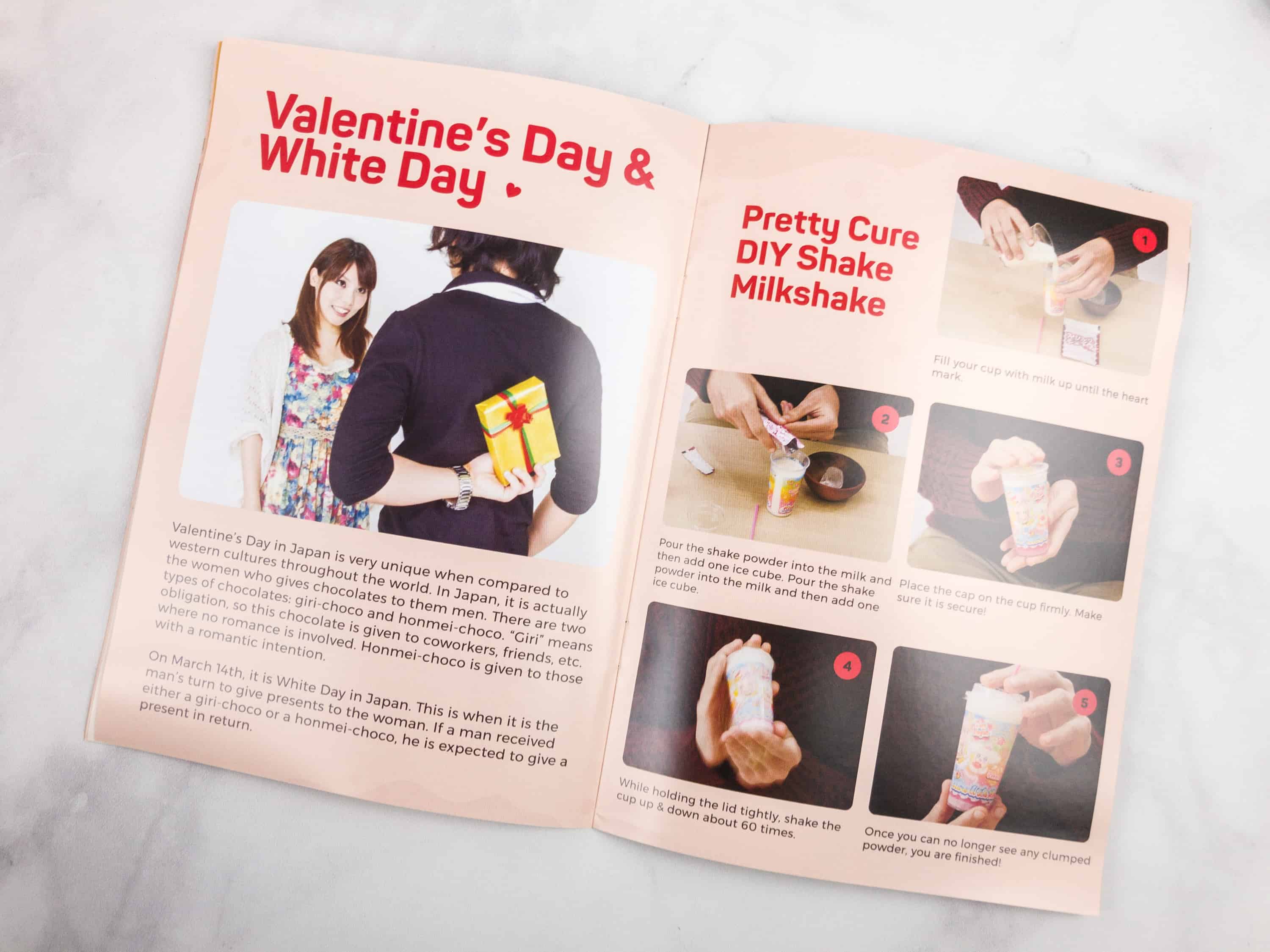 In Japan, Valentines' Day is more popularly known as White Day! Another page contains detailed instructions on how to make a DIY Shake Milkshake.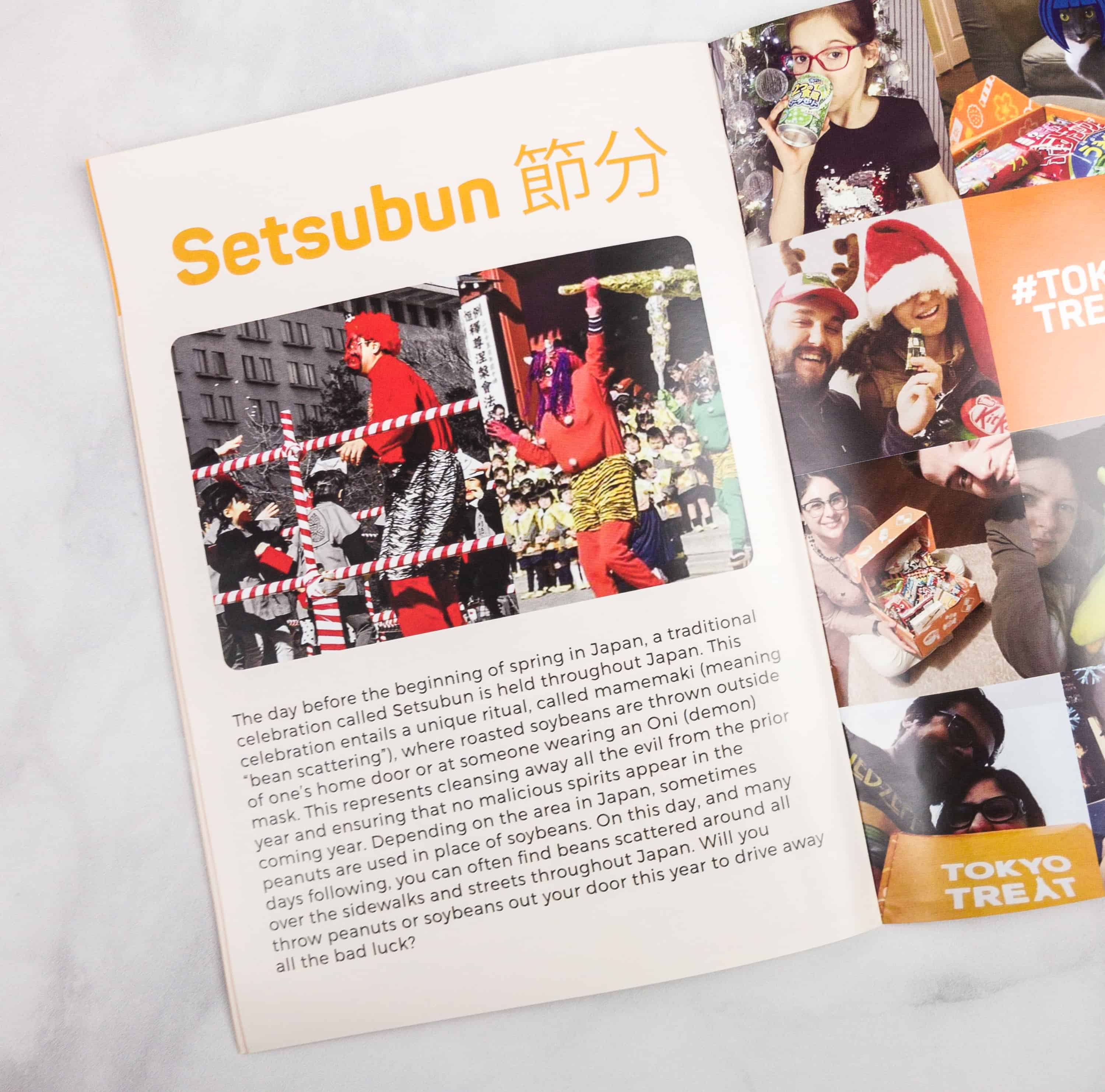 A traditional celebration is being conducted the day before the beginning of spring in Japan and it is called Setsubun. We learned all about this festivity, thanks to the feature from the magazine.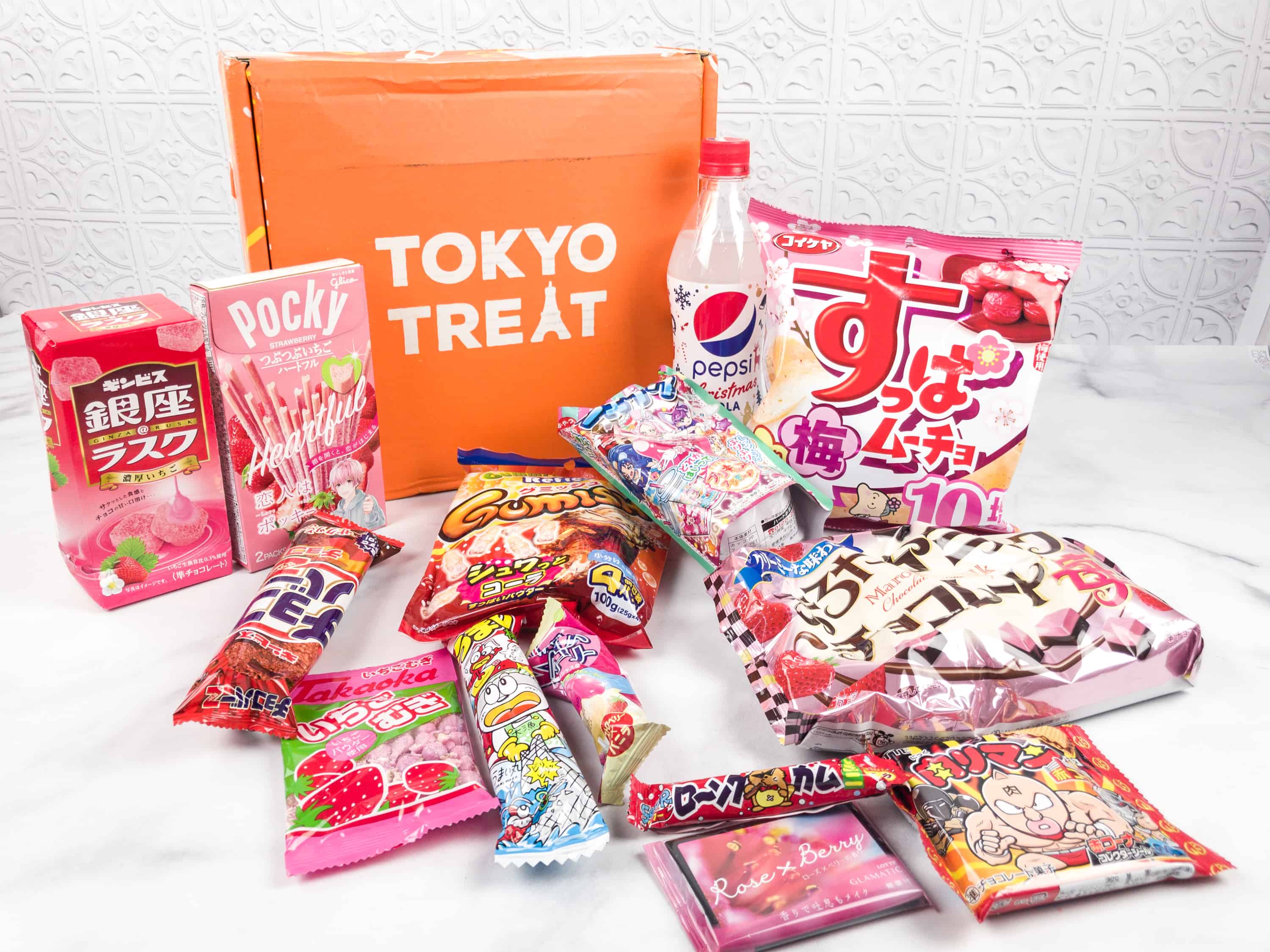 Everything inside the box!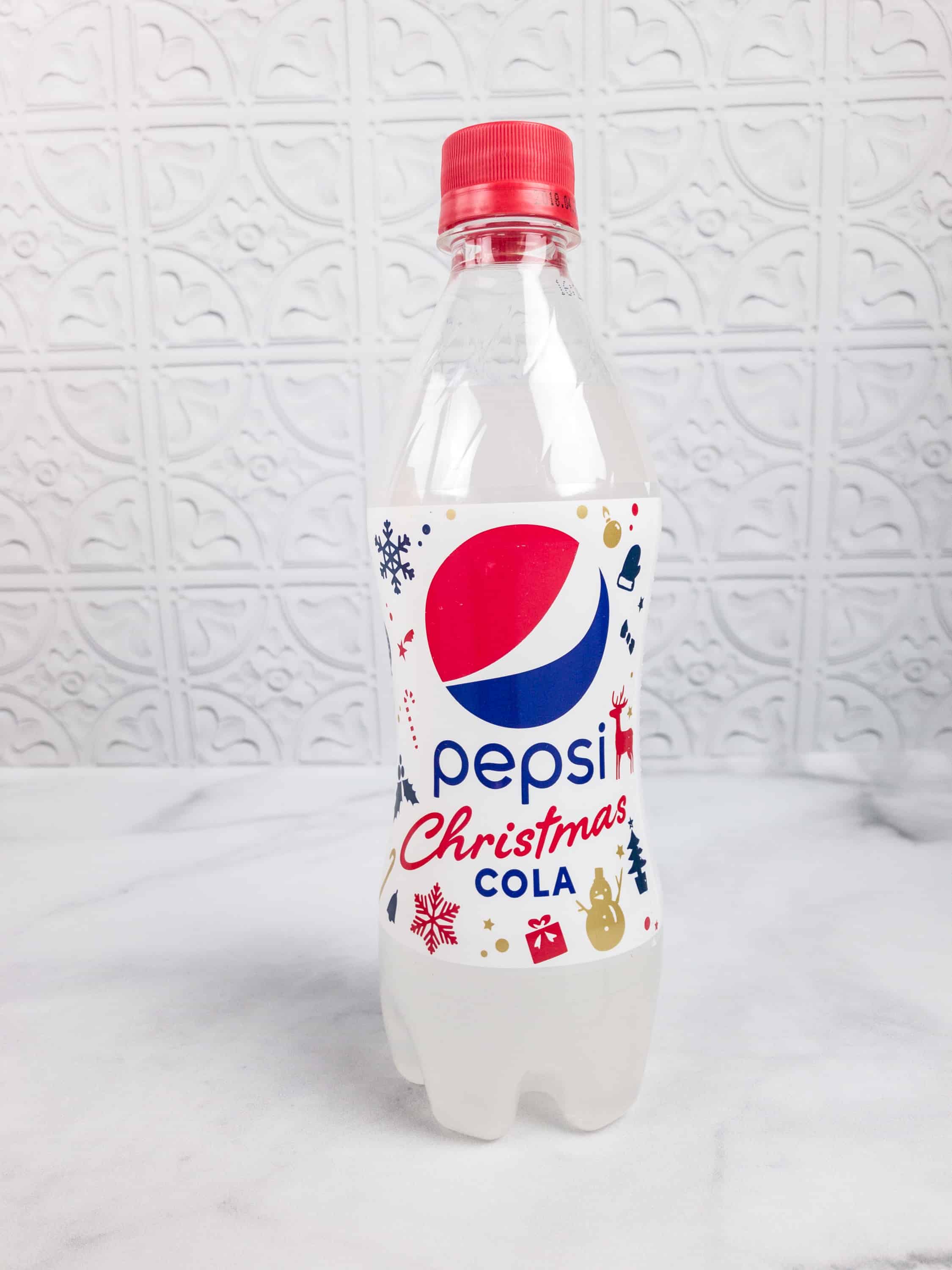 Strawberry Shortcake Pepsi. This special flavor debuted during the holiday season, and it drove Japan wild with its unique taste. The sweet and sour strawberry flavor fused with the smooth cake icing taste makes it feel like a real cake stuffed in a bottle.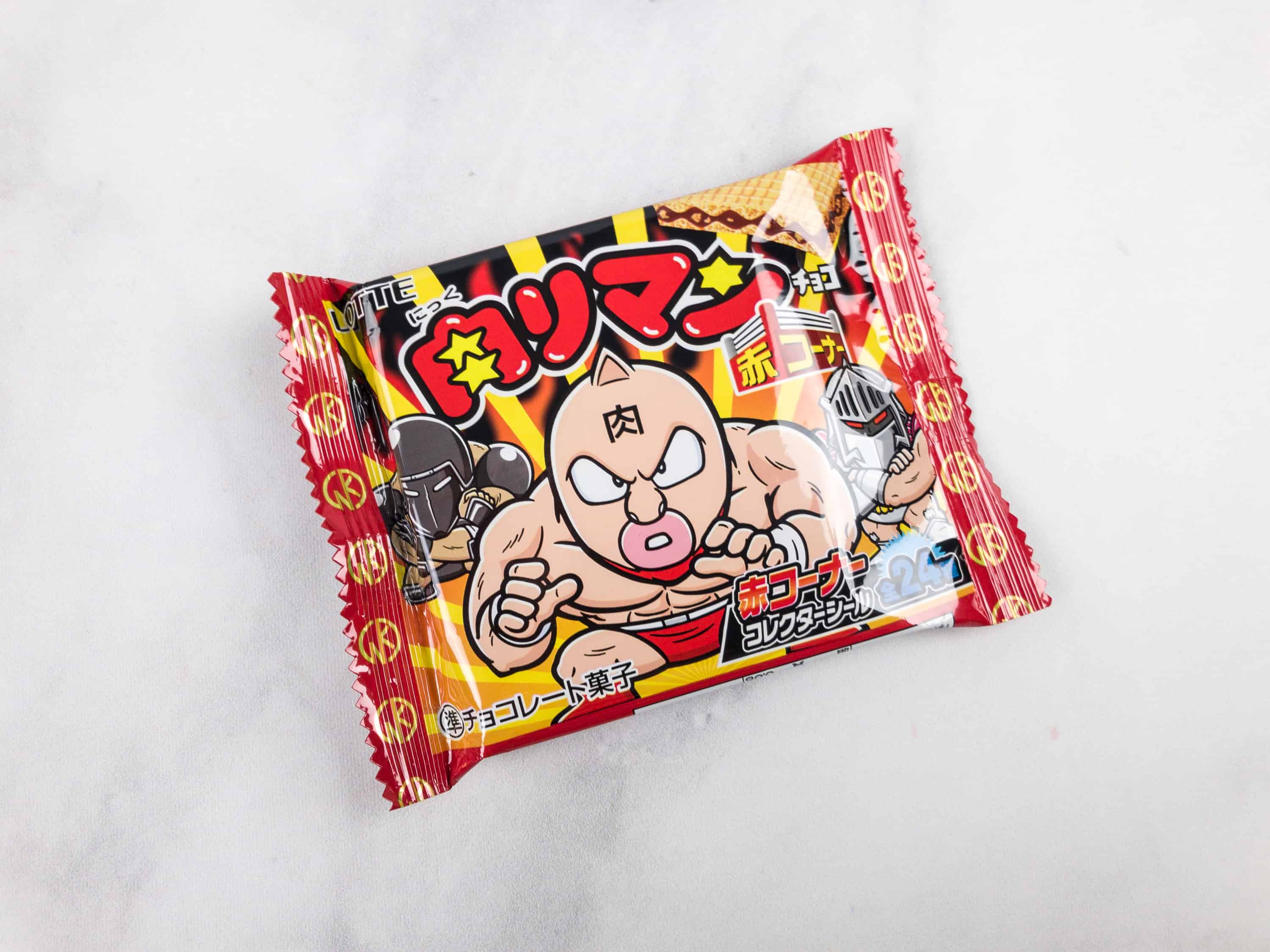 Ultimate Muscle Chocolate Wafer. Everything I want in a wafer is in this kinnikuman-themed chocolate wafer snack. The wafer is crunchy, while the filling is really chocolatey and sweet.
This delicious Japanese wafer snack also comes with a sticker inside. Check out what you got and be amazed!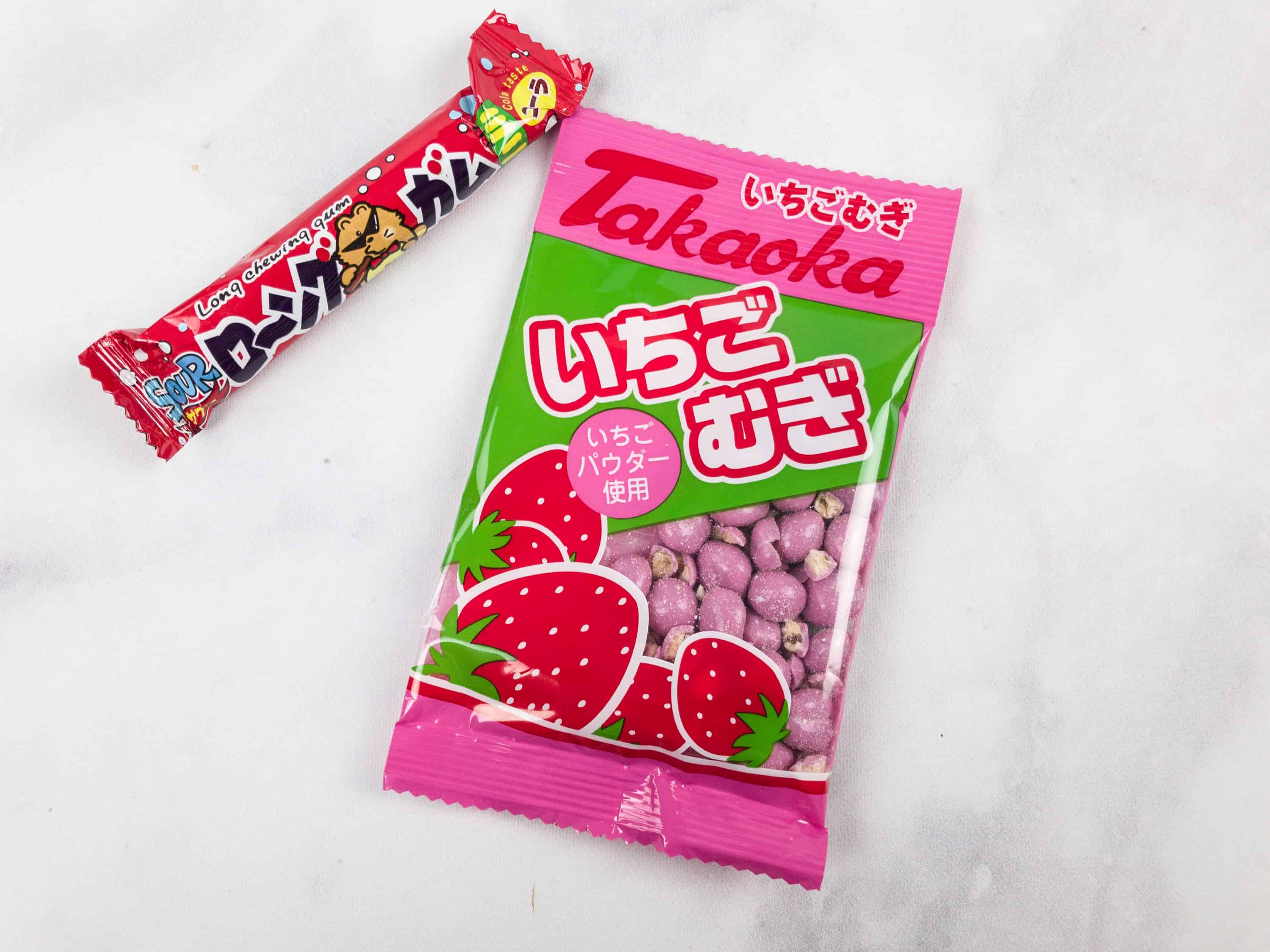 Cola Flavored Sour Long Gum. Dagashi is famous for its sour take on normally sweet flavor snacks. This snack is not an exception, the normally sweet candy was turned to be a little sour gummy cola flavored chewing gum!
Strawberry Barley Puffs. This snack uses barley puffs instead of rice or corn because the barley adds a nice natural flavor of its own. Also, the sweet taste of strawberry will  lift your spirit!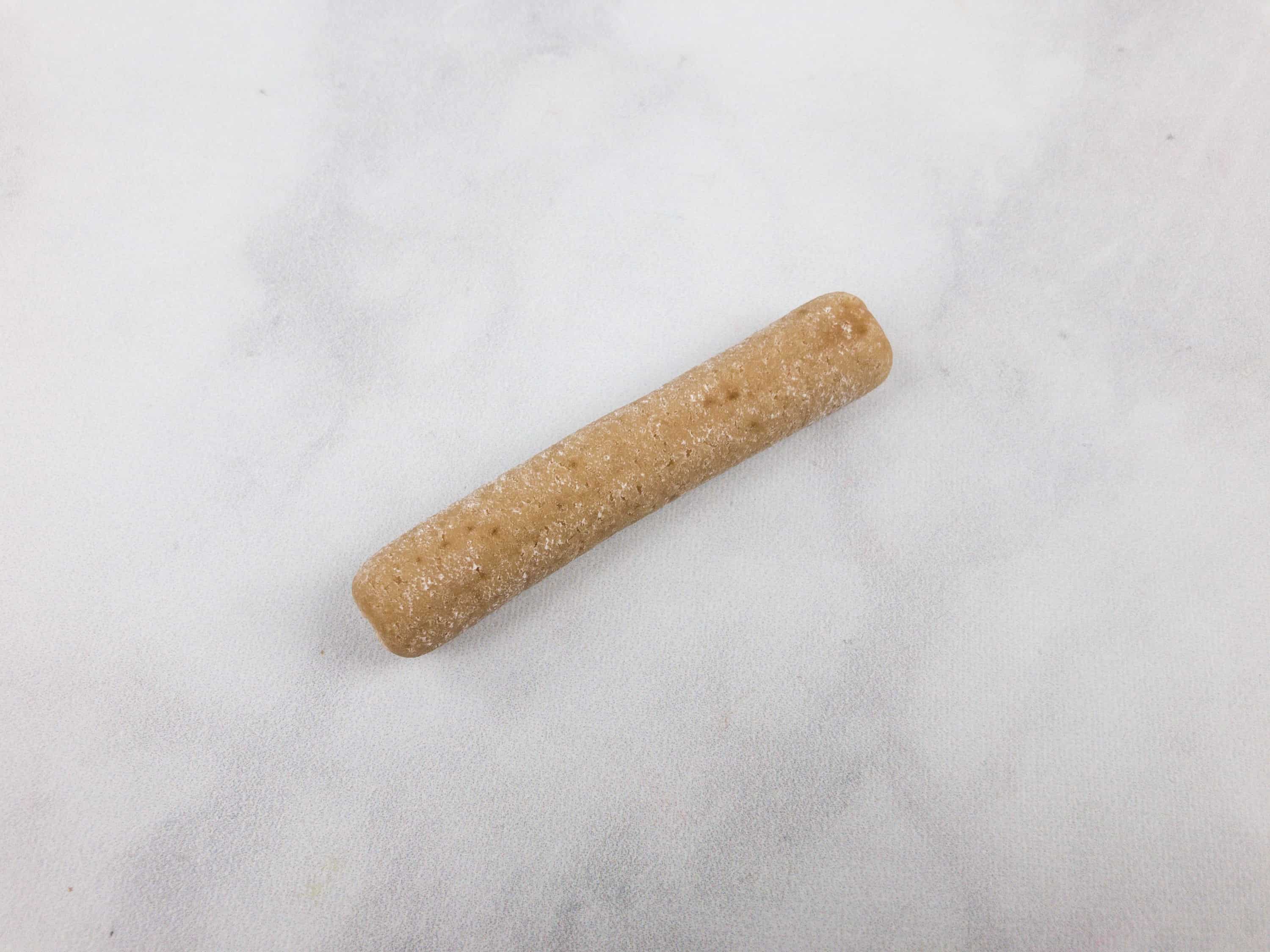 This snack portrays a fan-favorite sweet flavor, but makes it into an enjoyable sour candy!
Maroyaka Milk Chocolate Strawberry Party Pack. This candy is the perfect fit for this valentine-themed box. It is a luxurious snack made from strawberry and milk chocolate.
The chocolates come individually wrapped. The combination of strawberry and chocolate is so smooth and addicting!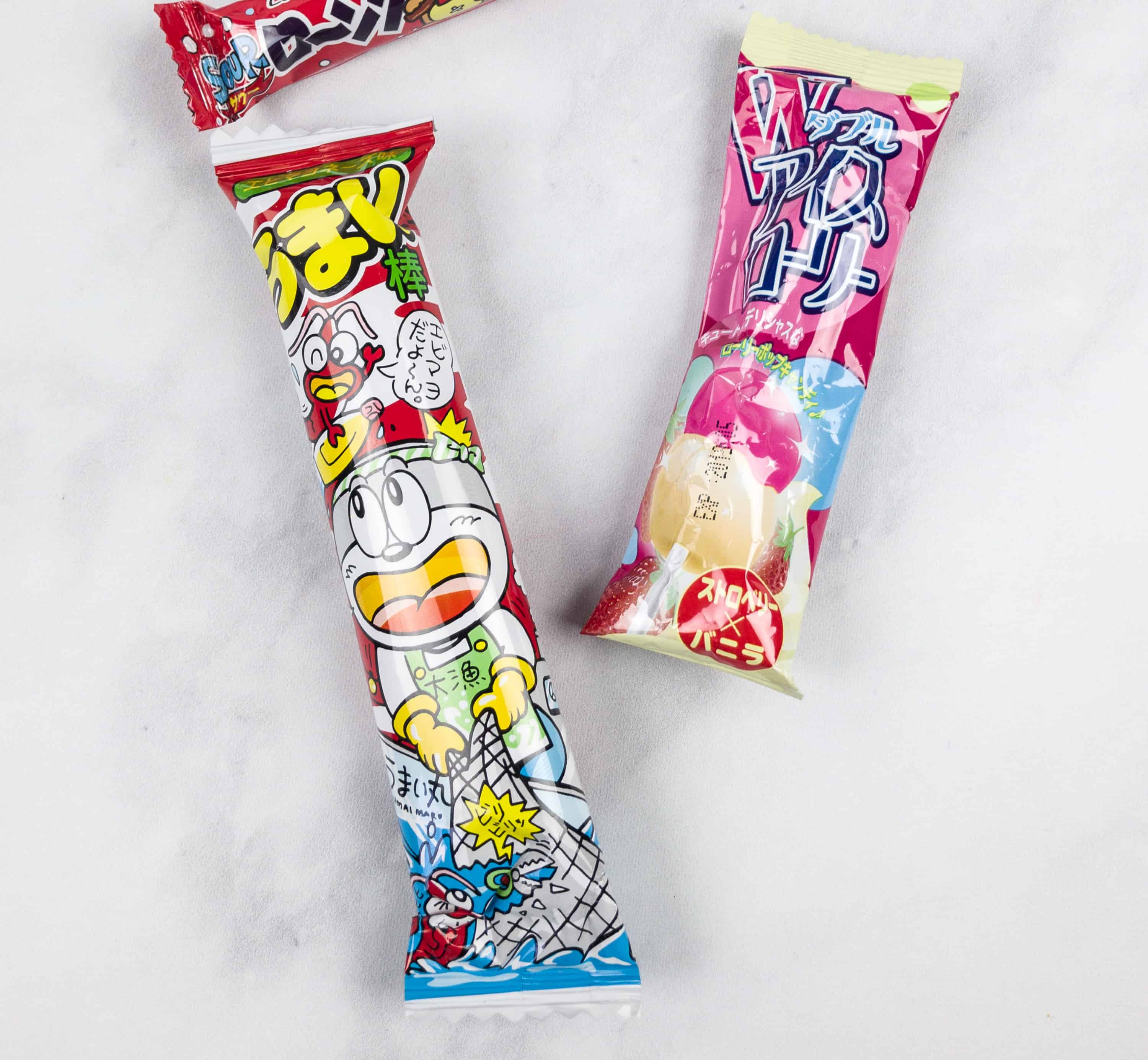 Umaibo Shrimp Mayonnaise. This snack is incredibly popular among Japanese people for its rich flavor that imitates a real shrimp mayonnaise dish. Recently (in all Japanese snack boxes, not just this one) no Umaibo has arrived uncrushed 🙁
Ice Cream Lolly. This adorable Japanese lollipop candy is made to taste like a double scoop of ice cream. One is vanilla and the other is strawberry.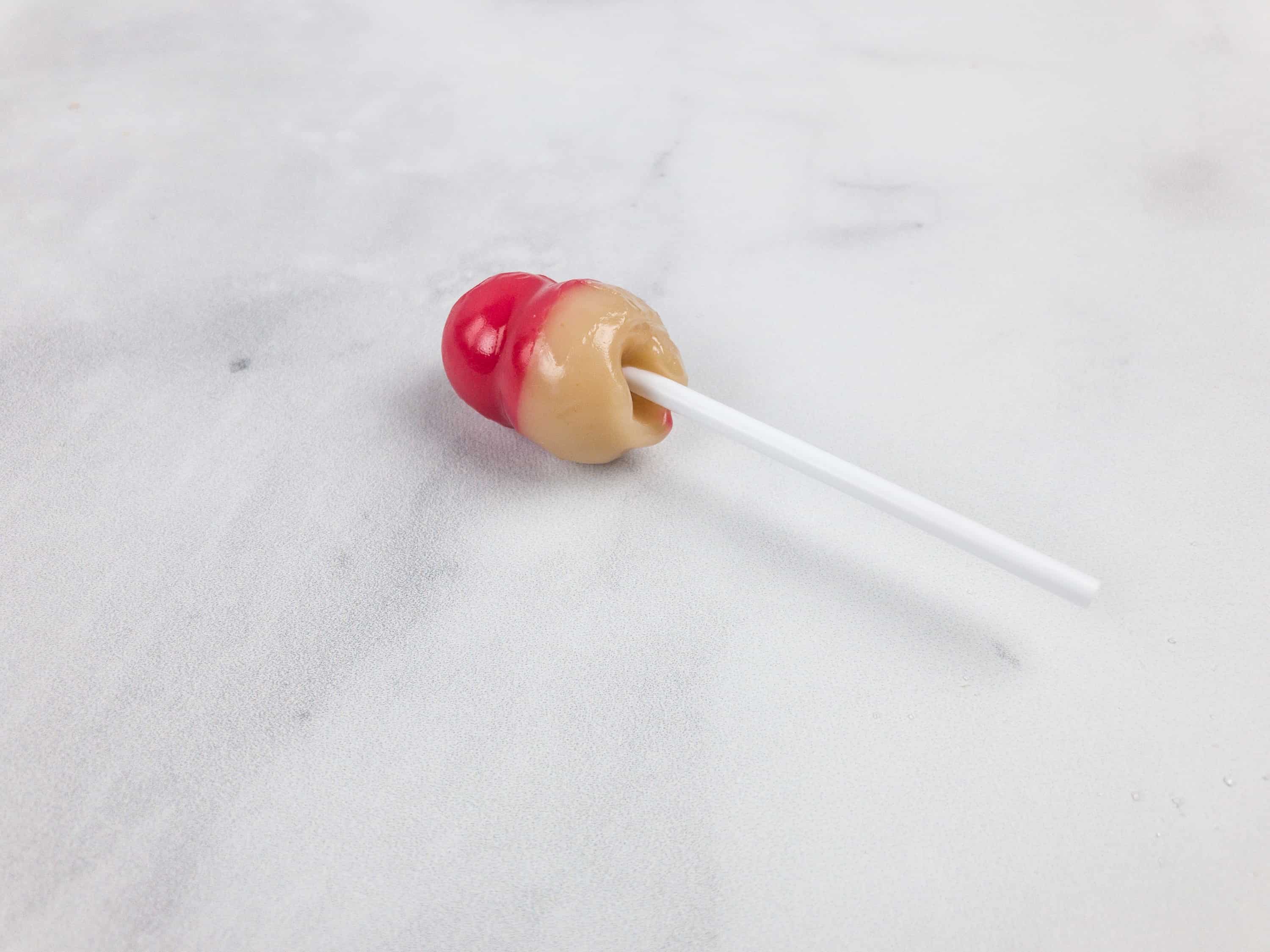 It's quite small, but packed with so much sweetness!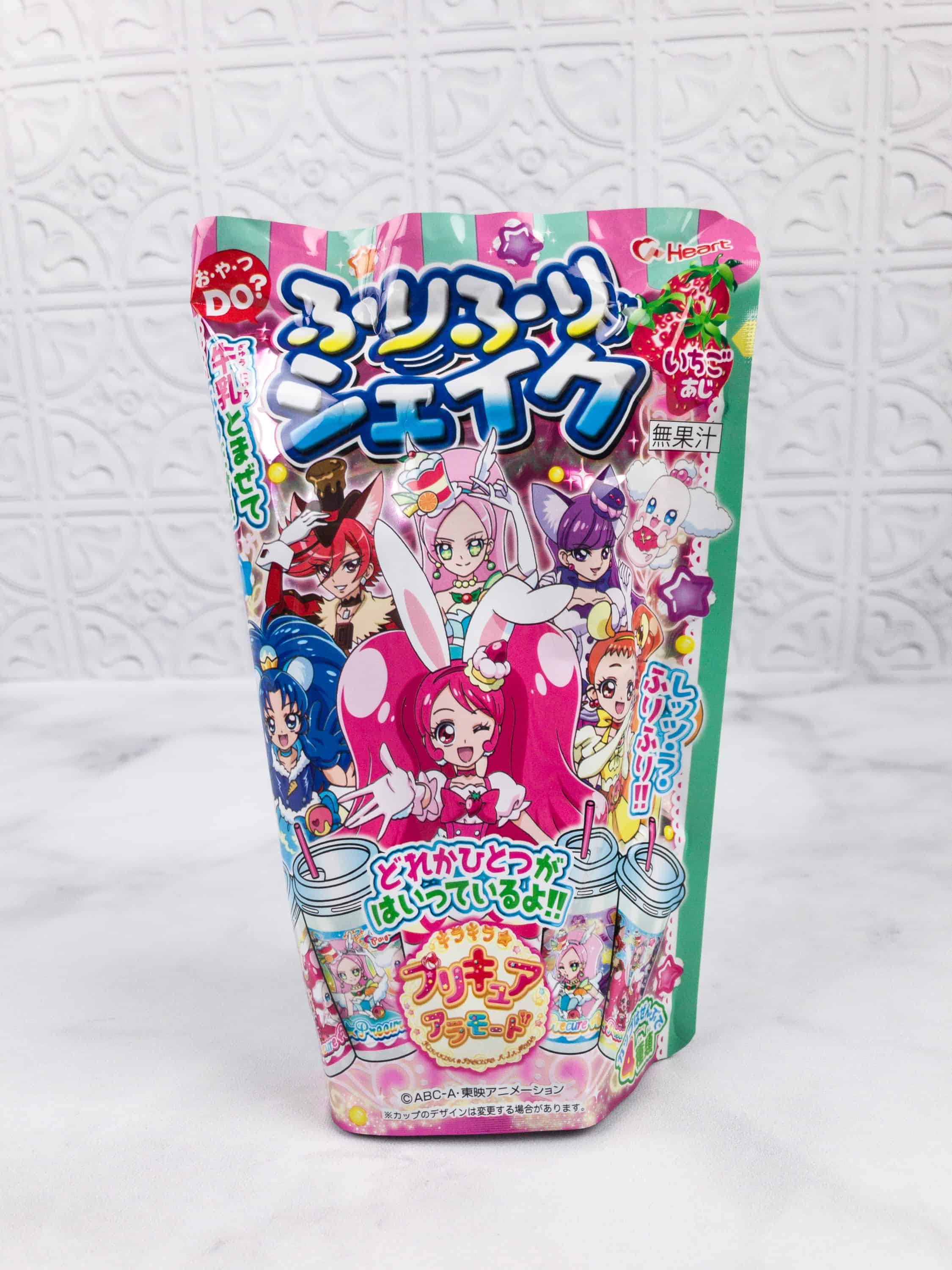 Pretty Cure DIY Shake Milkshake. Making its debut in Tokyo Treat box is this do-it-yourself milk shake.
The kit is composed of pink straw, a cute reusable plastic cup, and a strawberry flavored milk shake!
The preparation is pretty simple. Just add water to the mix, shake, and enjoy the smooth taste of the milkshake.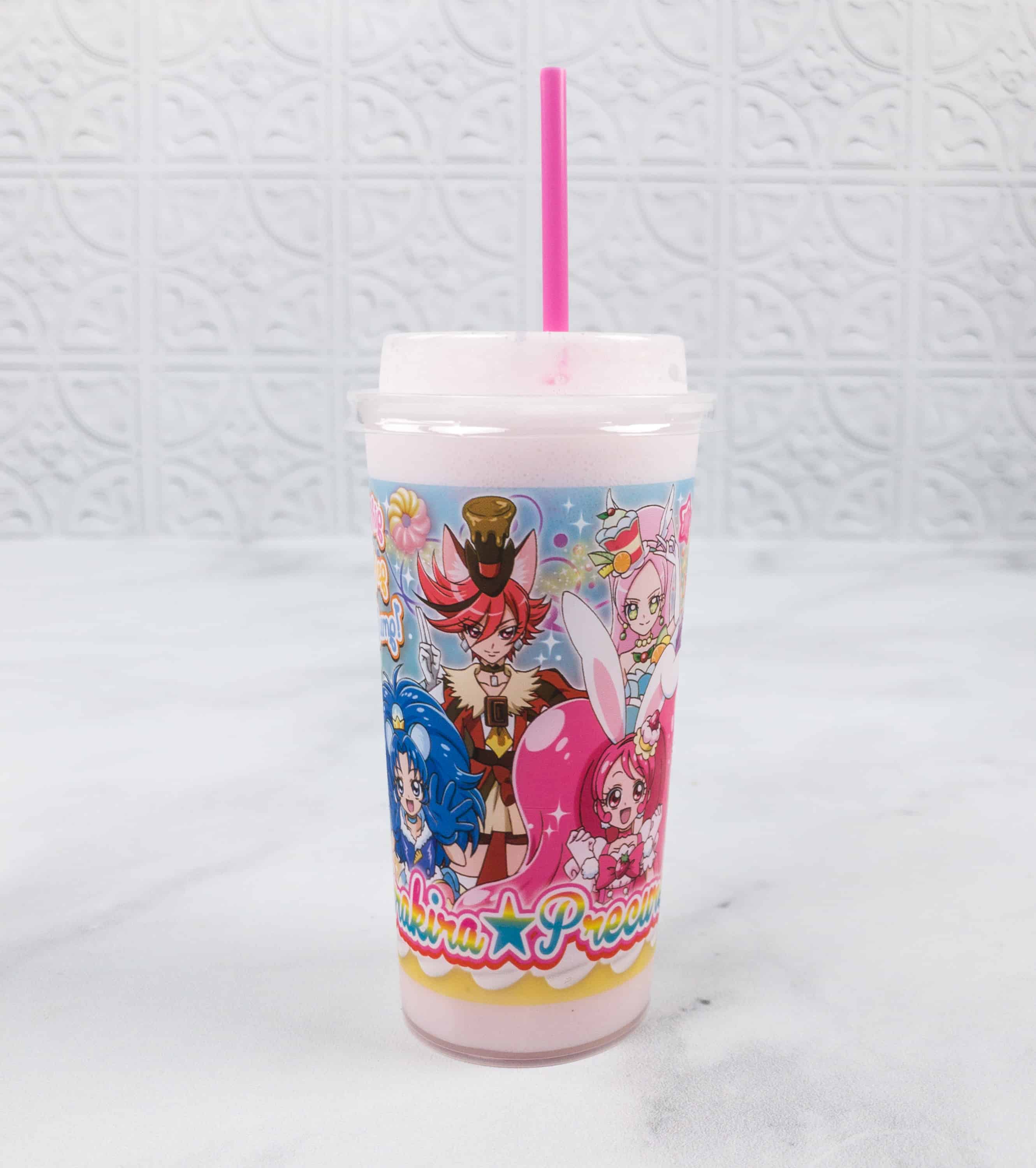 It was a hit with the kids!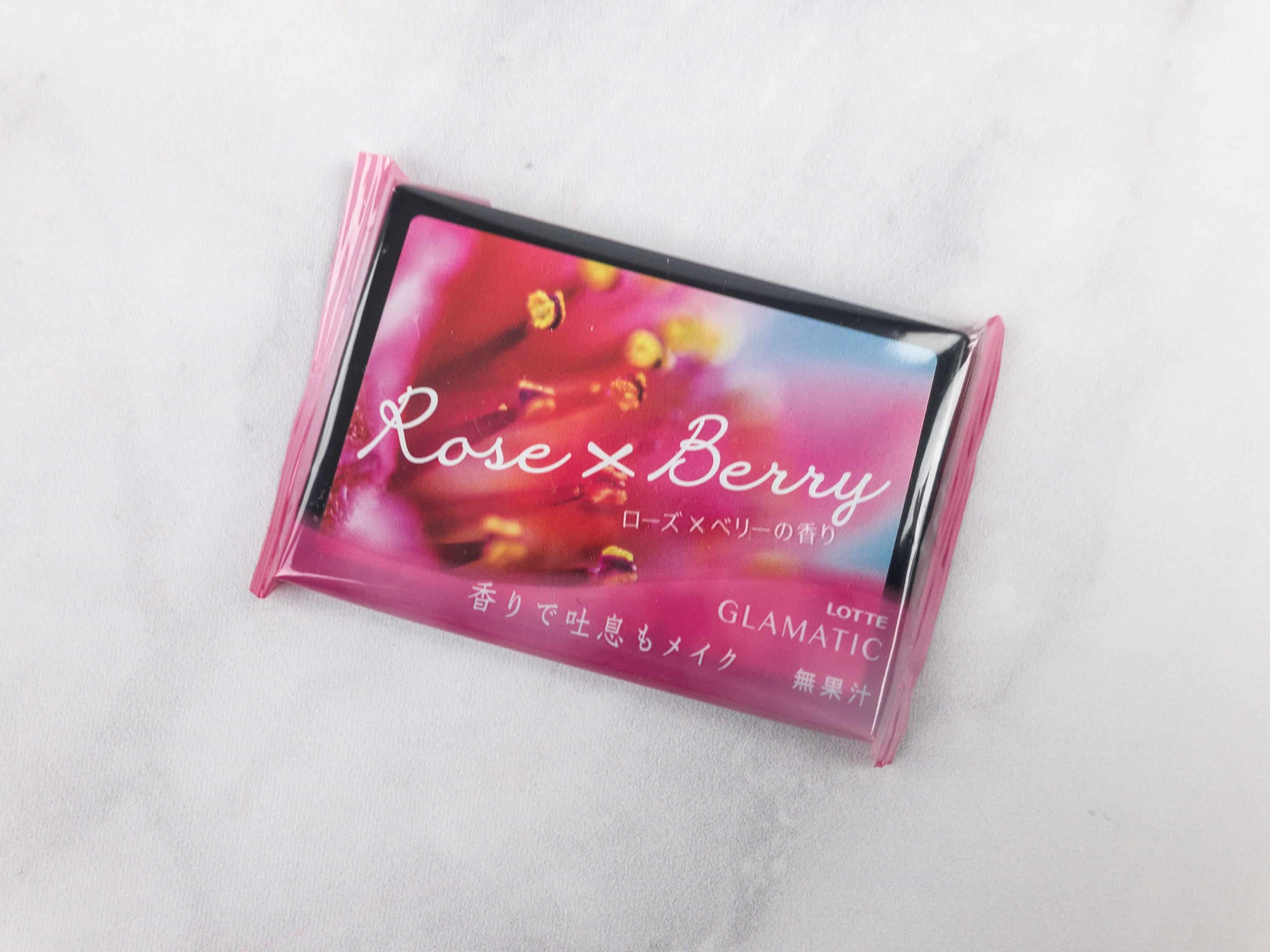 Rose x Berry Glamatic Tablets. These Japanese candies in tablet form provides an aromatic scent of wild roses and berries, making your breath fresher!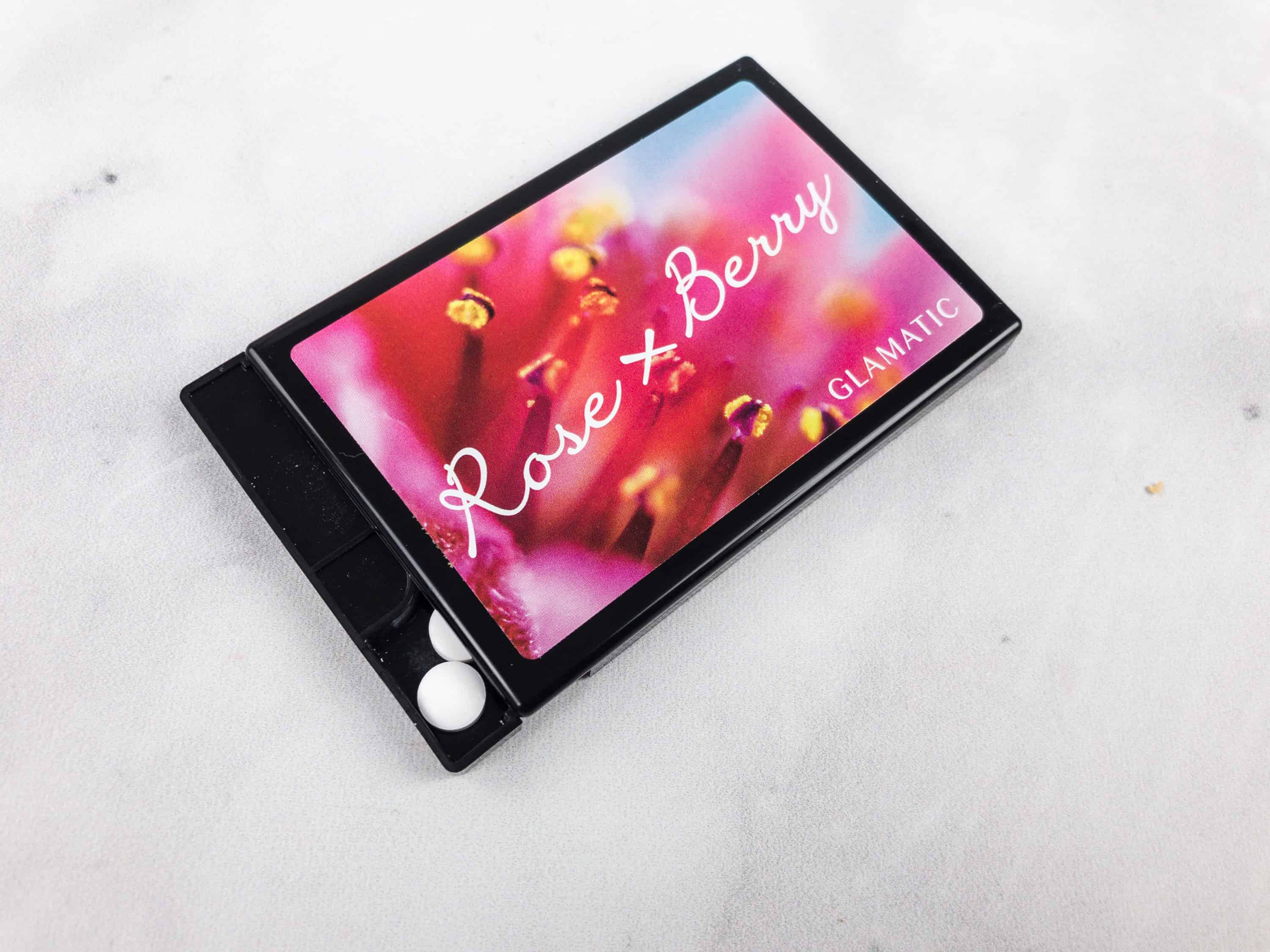 Its container looks quite elegant and inside of it are small pieces of delicious candy that will surely turn your breath into a great first impression.
Koikeya Sour Plum Chips. These chips are crispy, while the flavoring is a mix of sour and salty. If you're into sour chips, you'll probably love this too.
Ginza Rusk In Strawberry. Ideal as a lunchbox snack, this bite-sized treat is filled with a smooth, sweet strawberry flavoring.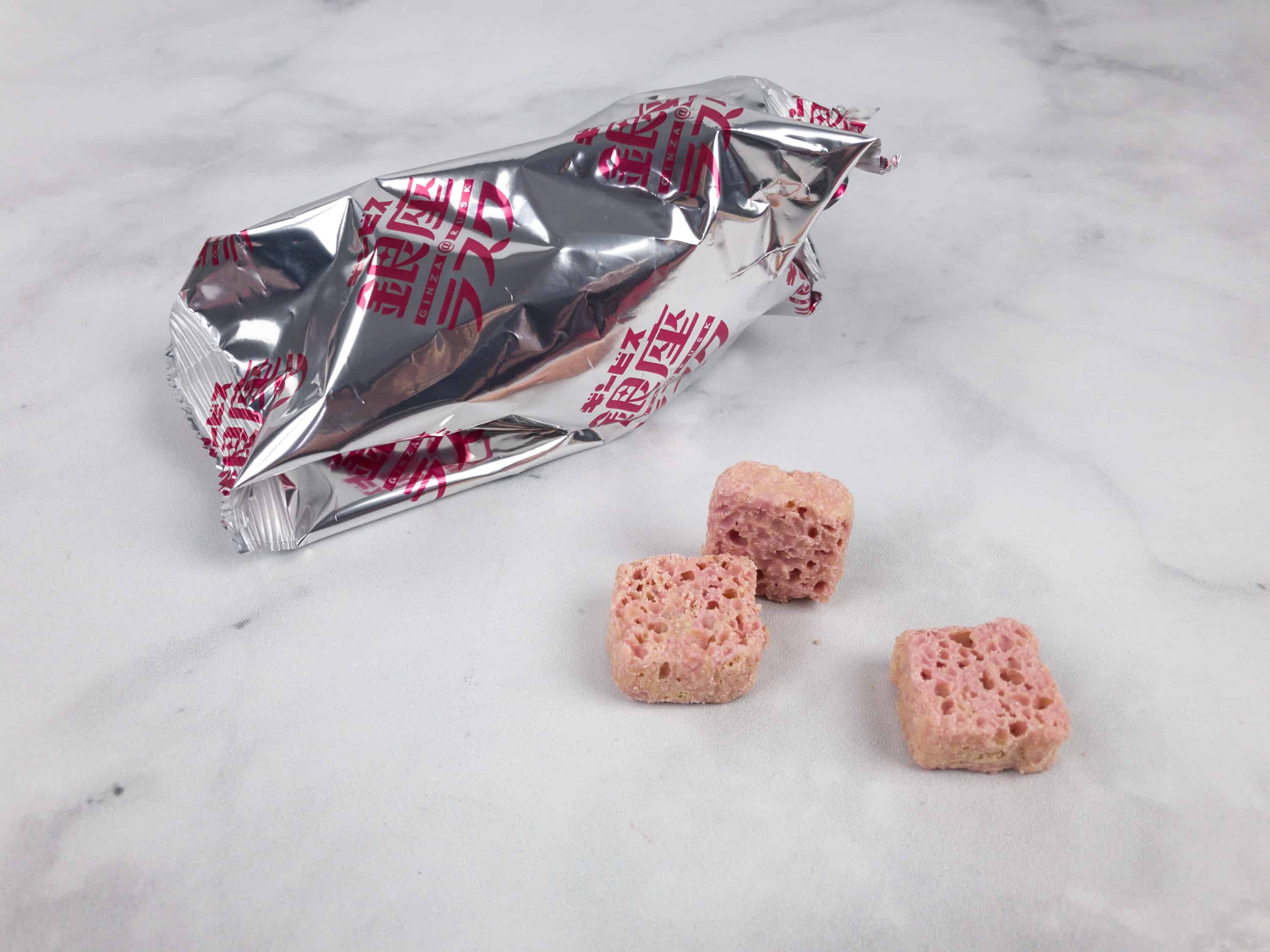 What really stands out is its dual texture, a crunchy outer layer and a soft, yummy flavor in the inside.
Cola Gummies Share Pack. Cola gummies never get old! Inside this package are smaller containers that make the gummy candies perfect for sharing.
Each piece was chewy and bursting with a pleasant cola flavor!
Glico Pocky In Strawberry. This Pocky has a deep groove along the edge of the pretzel, creating a heart shaped cross-section and allowing more chocolate to catch around the outside. The chocolate itself is dotted with dried strawberry pieces. So yummy!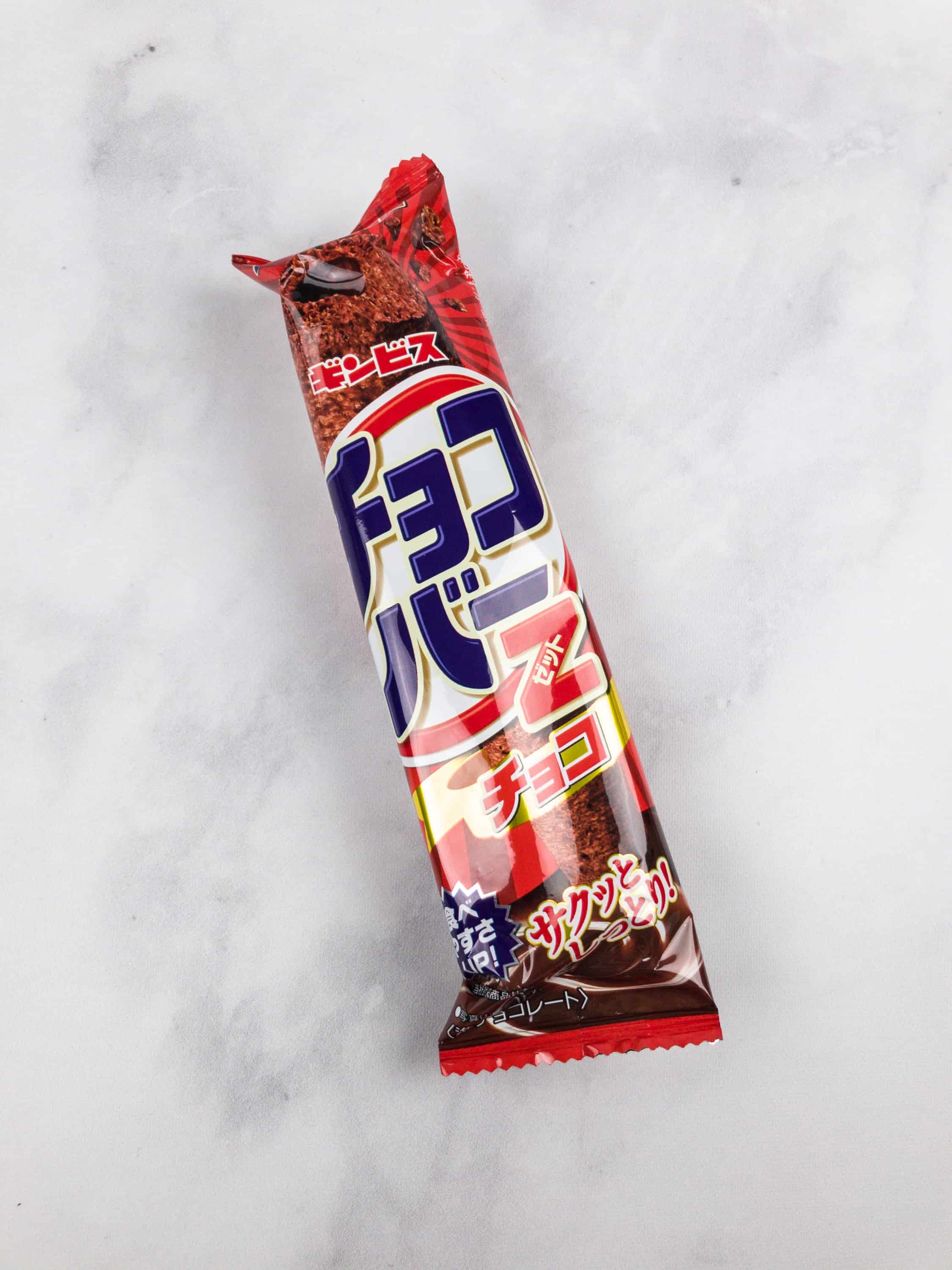 Chocolate Corn Snack. Another famous snack in Japan is this light crunchy puff made with chocolate.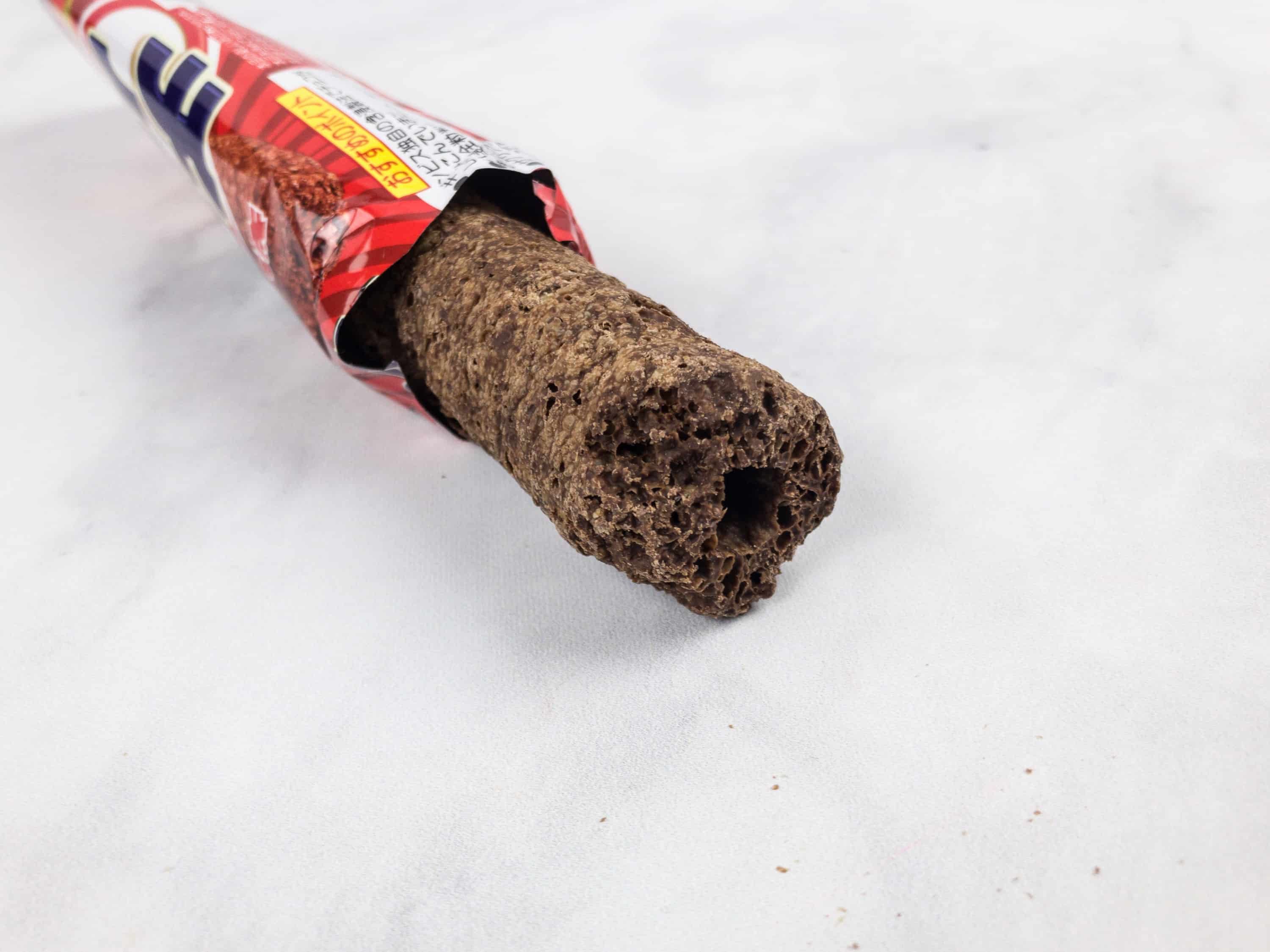 It's airy and satisfying, so easy to down a stick in one sitting.
February Tokyo Treat has been full of love and sweetness. They provided a lot of strawberry and chocolate flavored snacks which are all perfect for Valentines'. Love is truly a magical feeling that might sometimes bring sourness to your life, but eventually will end up sweet and wonderful like some of the snacks in this box!
What did you guys think of this month's Tokyo Treat?
Visit Tokyo Treat to subscribe or find out more!