The SweetPeas is a monthly book subscription for girls who love to read, focusing on diversity and children of color. Each month, the box contains one brand new middle grade hardcover book, 3 to 5 exclusive items centered around the theme of the book, handmade items, and a collectible exclusive button to show off your book pride. The subscription costs $29.99 per month.
They ship monthly boxes between the 6th-10th of the month and estimated to arrive during the third week of every month. They also ship only within the US and subscriptions are automatically renewed, but you can also cancel anytime.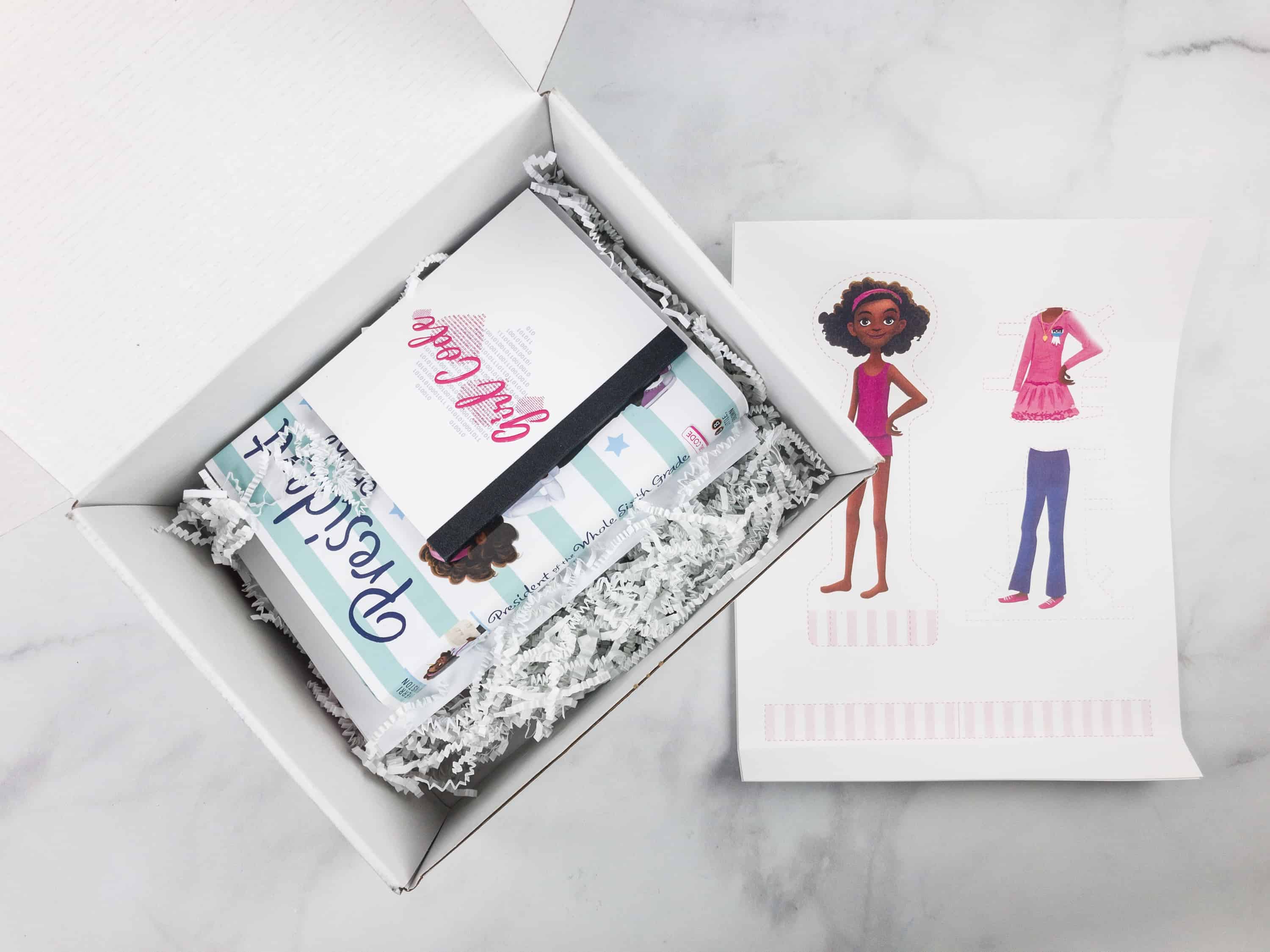 The box comes with white squiggles to keep everything nice and safe!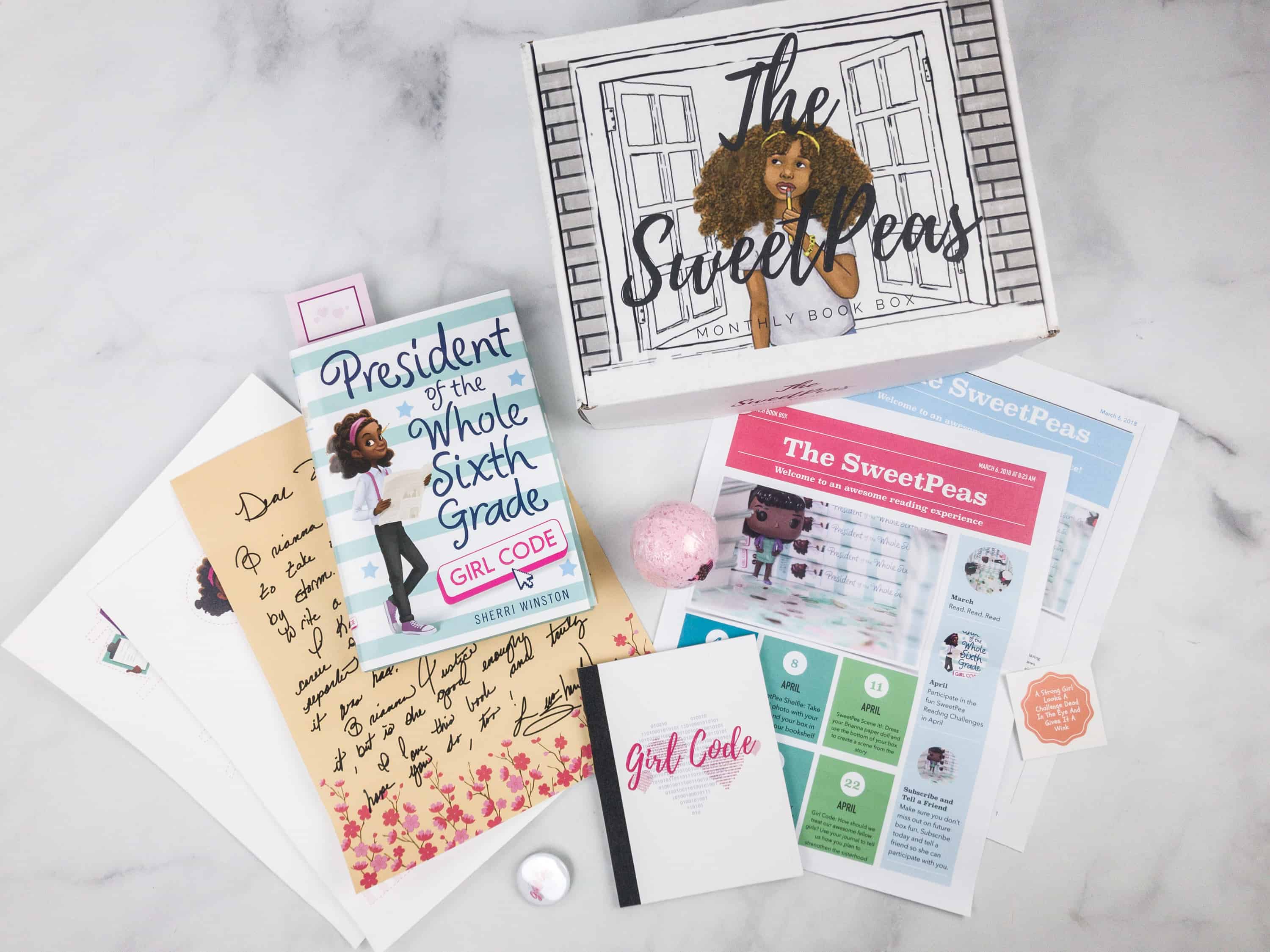 Everything in the box!
There's a page that provides information about the box contents, as well as an interesting write-up about the featured book.
They are encouraging girls to read by having fun activities. For April, it's a reading challenge with lots of fun activities.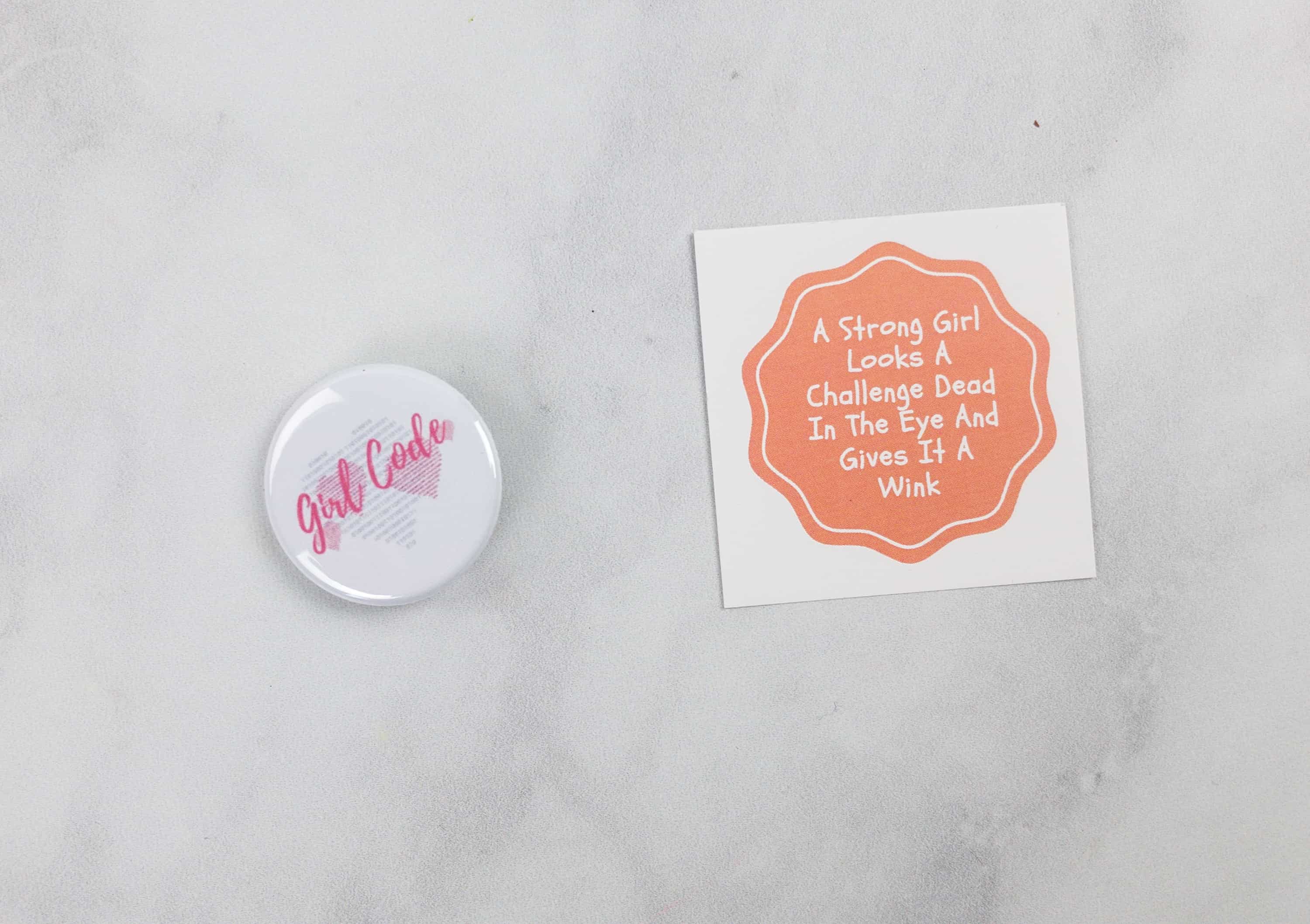 Girl Code Collectible Button. Our first pin from this box is a cute button pin with the words "Girl Code" printed in a nice pink font. Button pins look great on totes or any cloth bag, and even jeans! Looking forward to how this pin collection will turn out!
Sticker. I love the very encouraging saying on this sticker, and yes, instead of avoiding challenges, just look at it directly and give it a wink, or even a great smile!
Girl Code Writing Journal. The writing journal features the same design as the button pin. It's simple but really cute!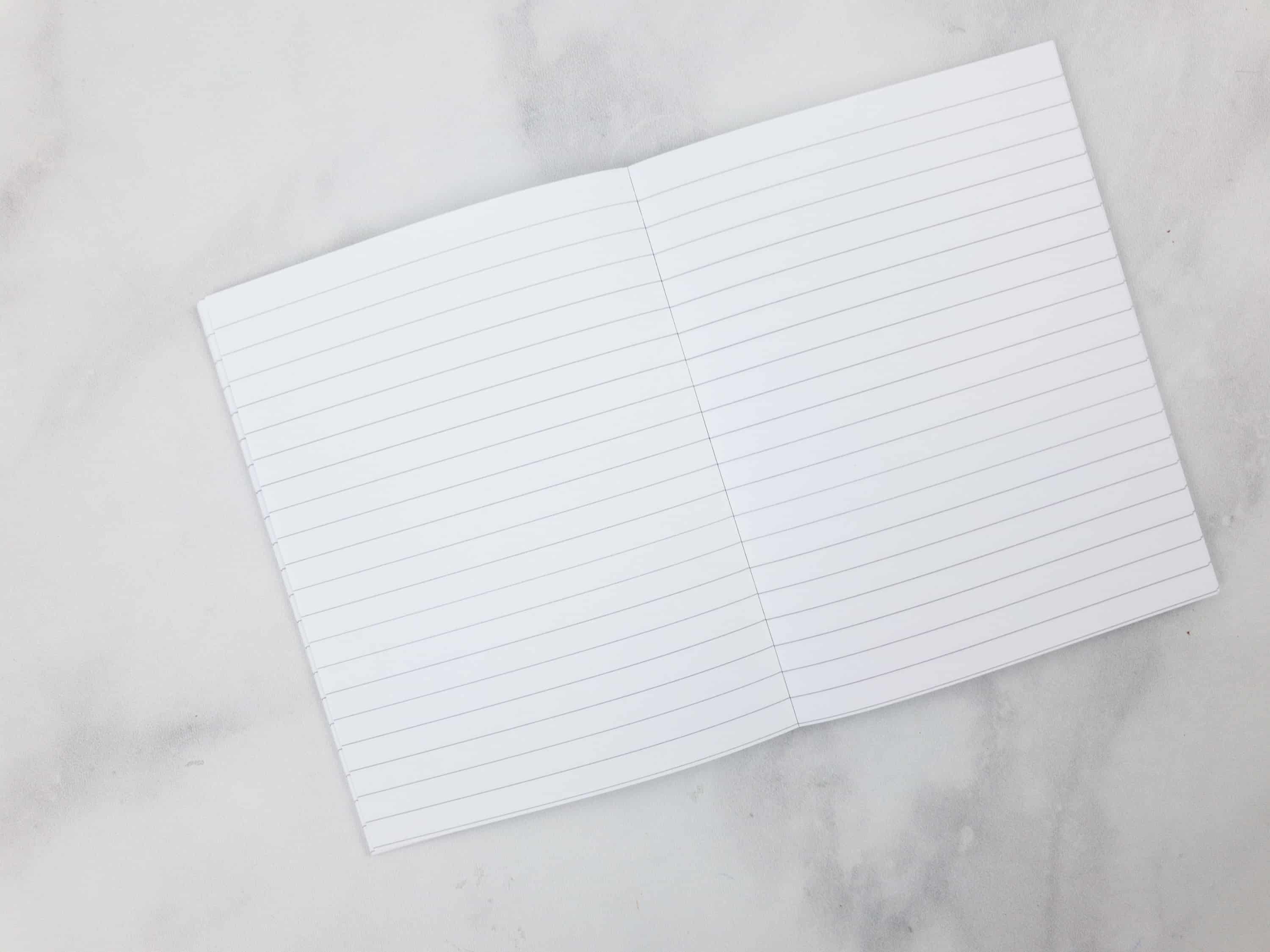 The paper is high-quality and the pages are lined.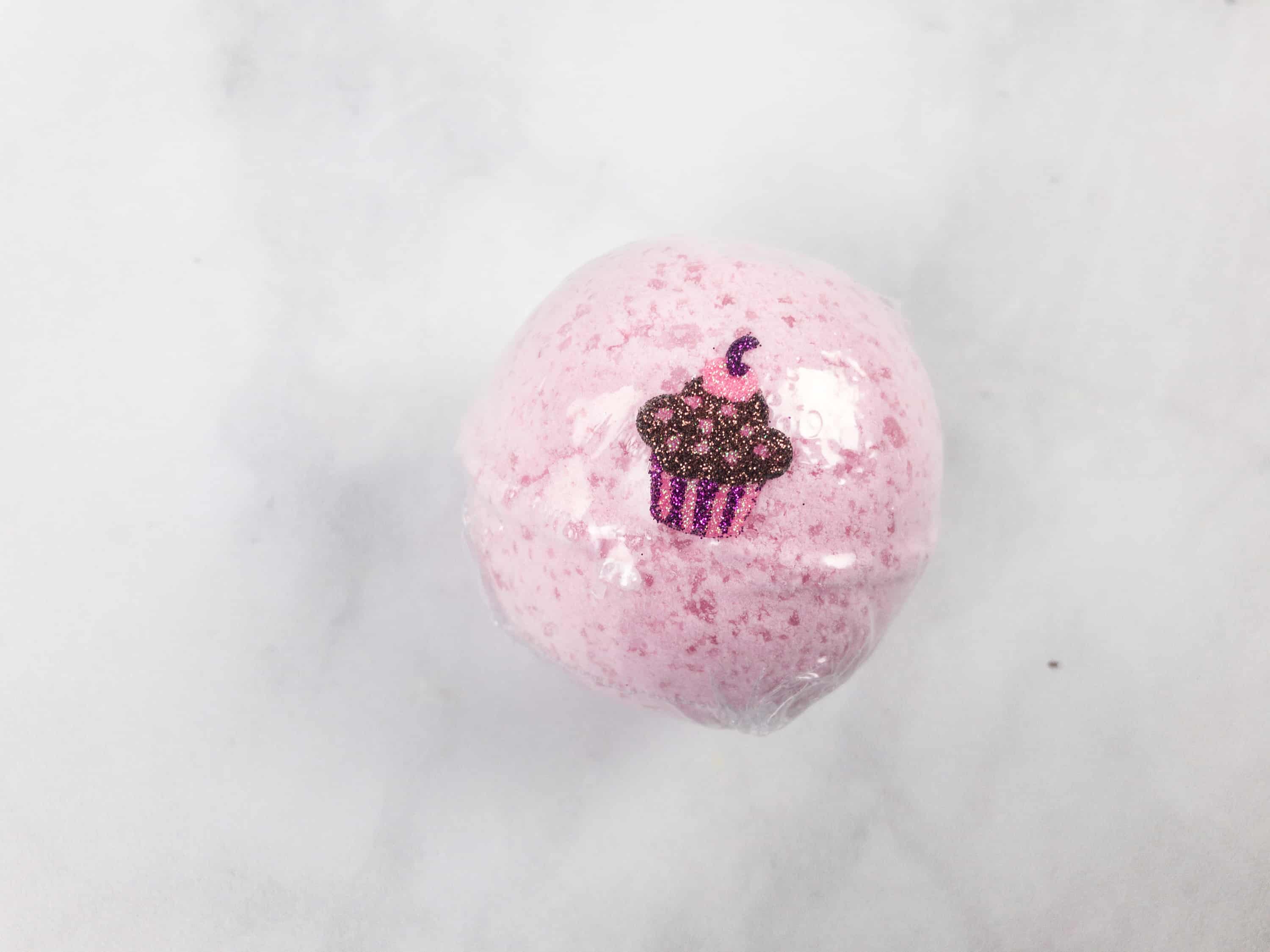 Bath Bomb. This cute cupcake-inspired bath bomb contains baking soda, citric acid, epsom salt, corn starch, almond and coconut oil, water, essential and fragrance oils. The ingredients are all safe so there are no worries, just fizz!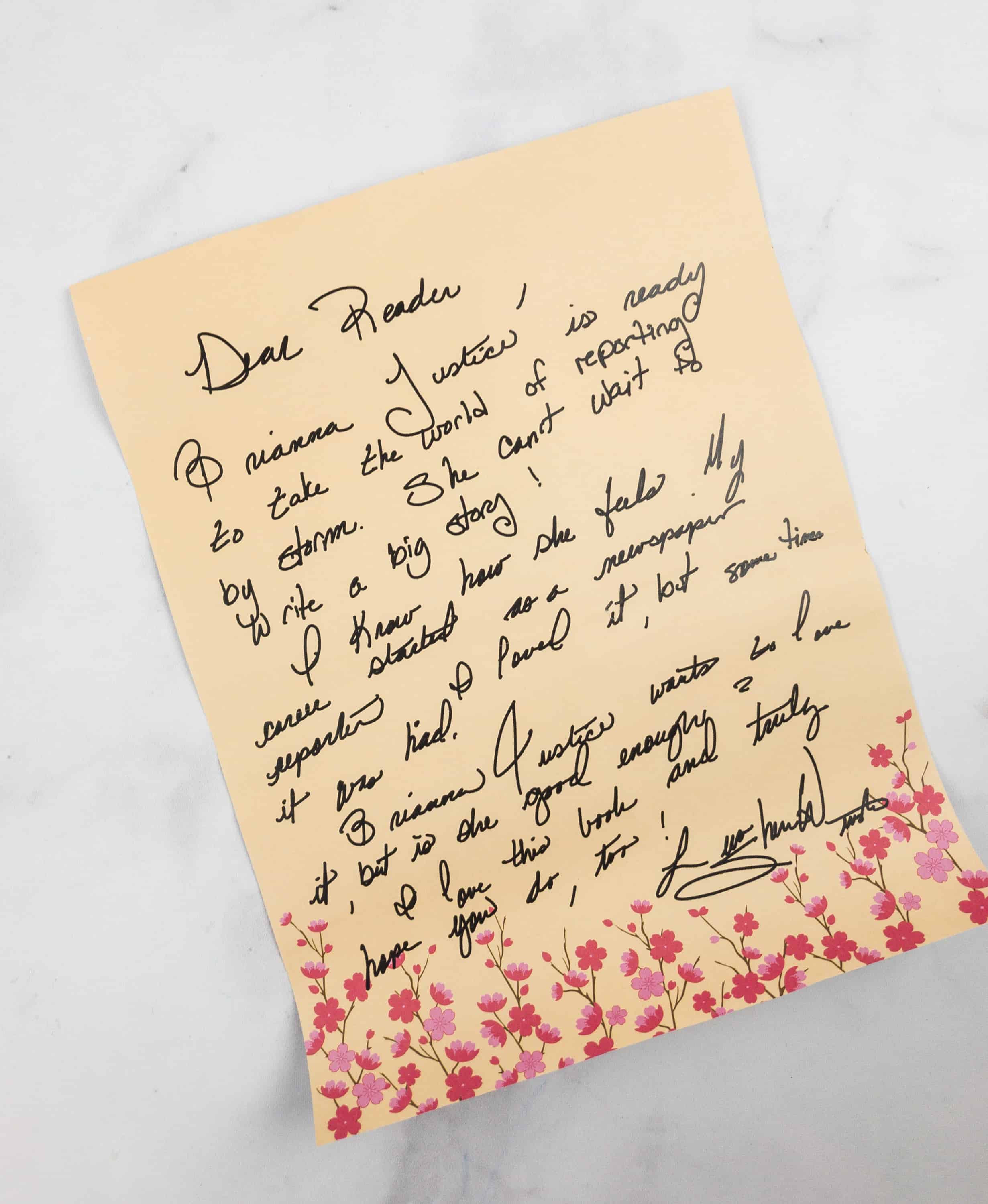 Letter from Sherri Winston. We love getting letters! This one tells about how Sherri Winston started her career, and about loving the book she wrote that's included in this box too.  I did find this hard to read and I hope all kids' book subscription boxes give a little direction to adult letter writers that print is easier than script for kids to decipher.

President Of The Whole Sixth: Grade Girl Code By Sherri Winston ($16.67)
Go-getter Brianna Justice is back and on assignment with her local newspaper in this third book in the popular President series!
 When budding middle school journalist Brianna Justice learns that Yavonka Steele, rising star of the nightly news broadcast, is looking to mentor a student as part of a program at her school, she's thrilled! That is until she's paired instead with a "boring" reporter from the community news desk.

But when she's asked to interview students from a girls' coding program at Price Academy, an inner-city middle school, this suburban girl has no idea what to expect. Will Brianna learn to ignore stereotypes and embrace the world around her?

Sherri Winston crafts another winning story in the President series, full of humor, heart, and a deeper examination of stereotypes and how they can throw a wrench in middle school life.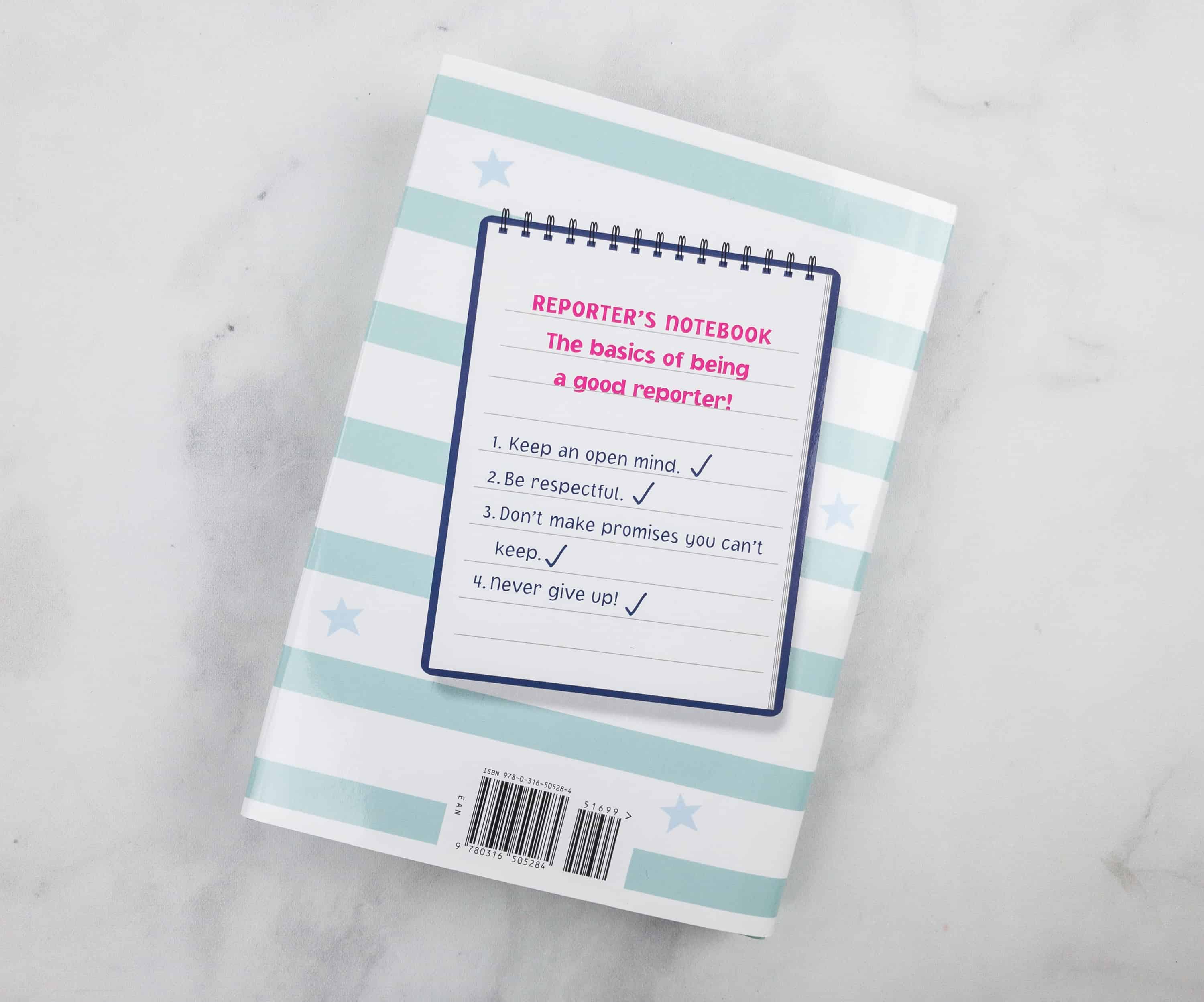 The basics of being a good reporter are listed at the back of the book.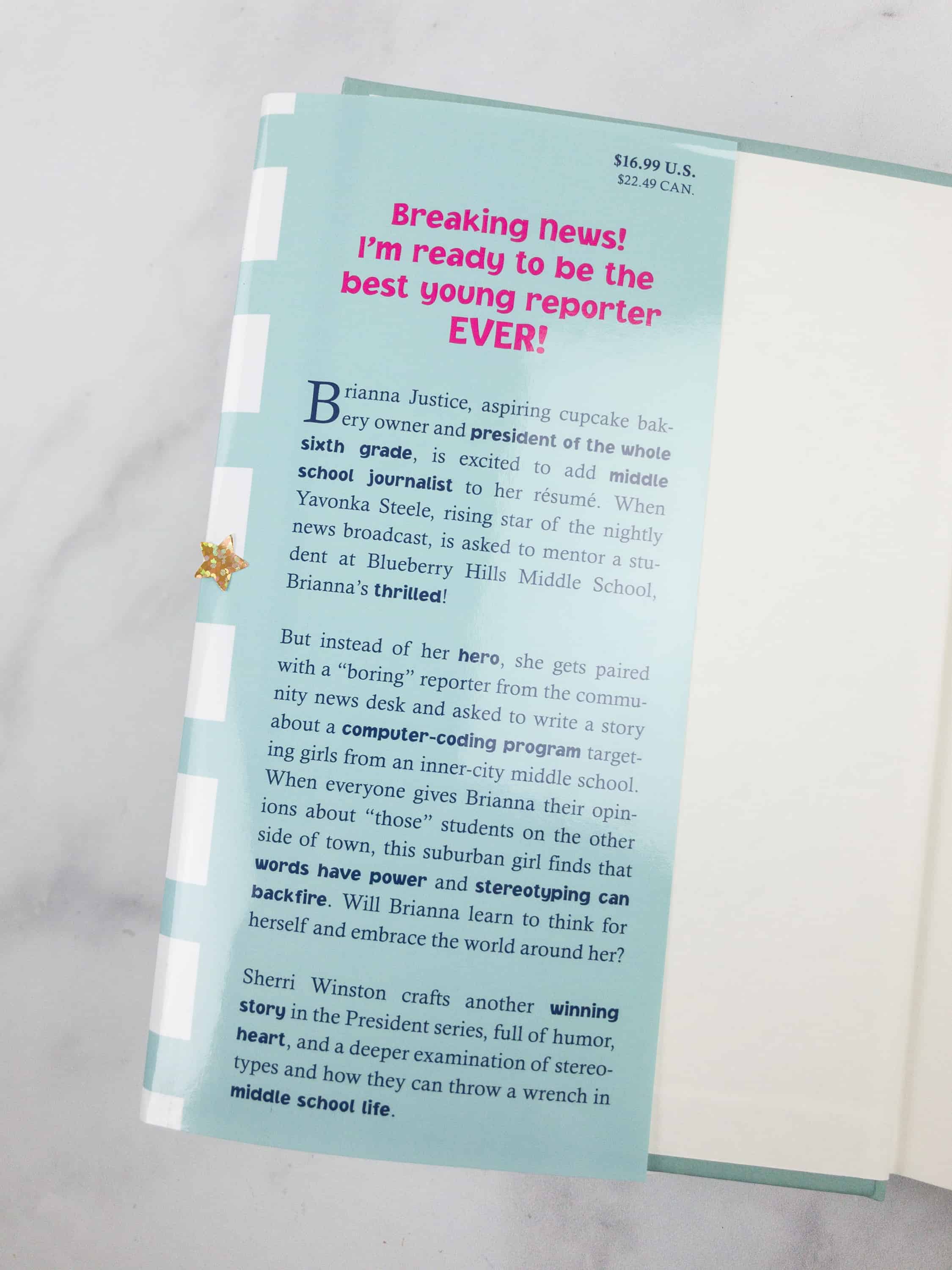 The inside flap of the hard bound book tells what the book is about. Brianna's story is indeed exciting, humorous, and packed with lessons!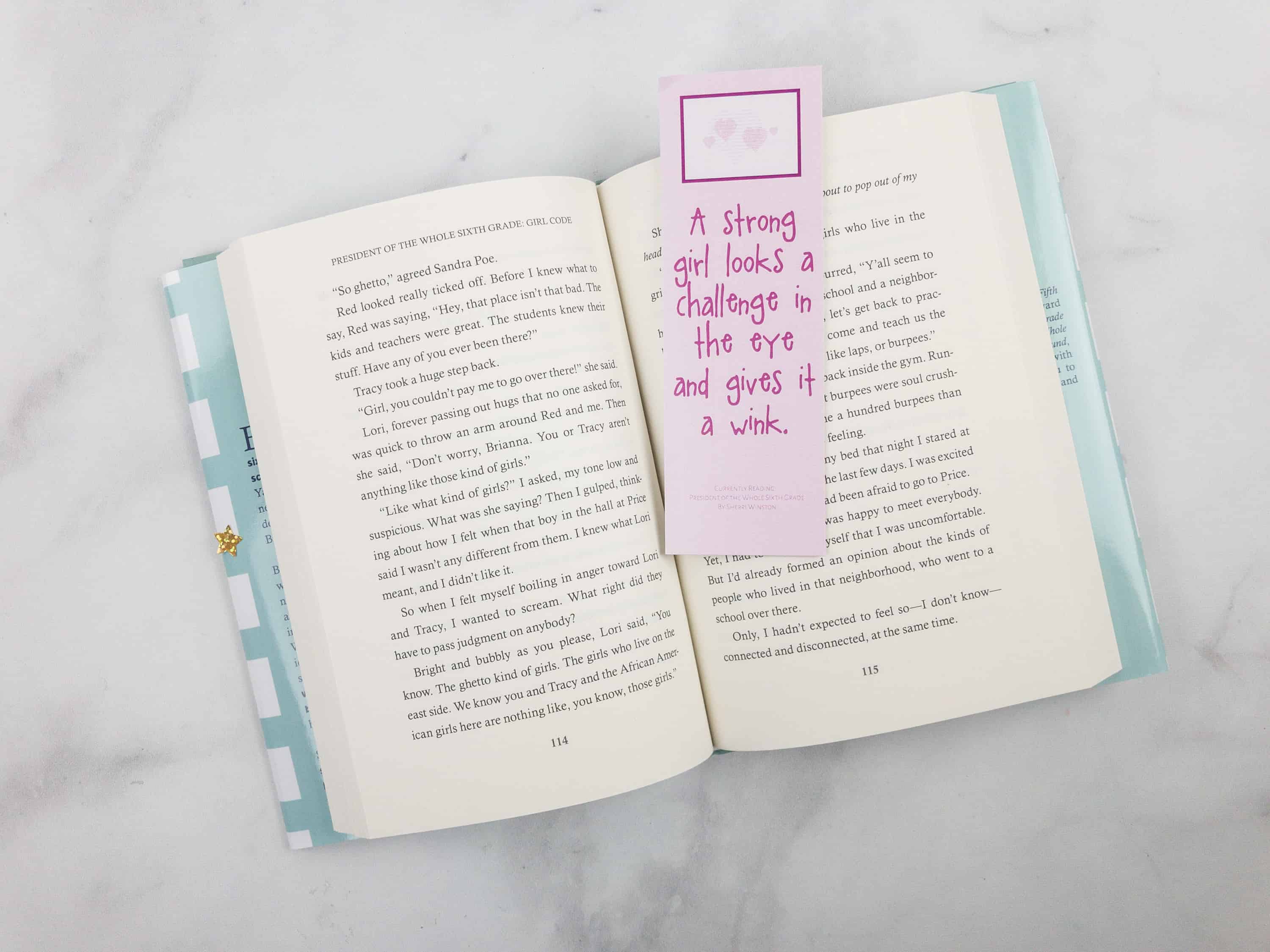 Bookmark. The bookmark features the same quote as the sticker.
This book is part of a series, but can also stand alone, and weaves together race and socioeconomic issues. It did stress me out to give it to my 9 year old – although well-read she's not as acquainted with slurs like ghetto. This book brought in a discussion of the word ghetto led by a Jewish woman, with a description of discrimination and race in America, in about a page. There was some heavy glossing, but I was glad that it wasn't just thrown around – the author of this book made sure to center its use and help kids understand each other better. This was a good way to open a conversation about privilege too.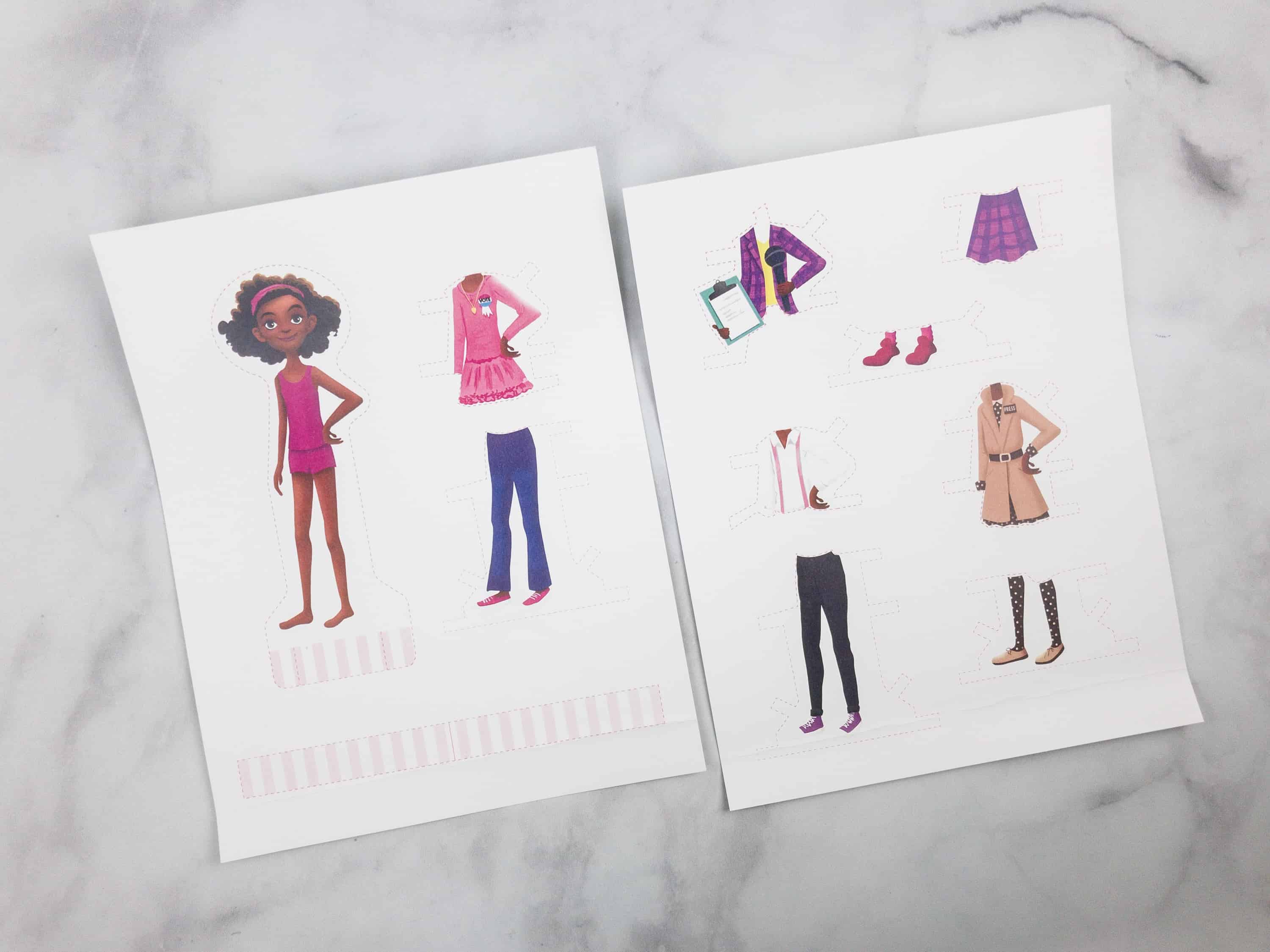 2 Pages Of Paper Doll Materials. It's a set of paper dolls featuring Brianna. She looks ready to take on her dreams of being a great reporter!
Our first SweetPeas box was great. Having a daughter who really loves reading, this subscription is perfect! The whole concept is encouraging and inspiring, and the extras that come with the book are all useful and cute too! We love the book because it tells about how a girl pursued her dreams and I'm sure this will inspire readers to do the same. Just looking at the book I totally assumed that it was pretty fluffy, but was happy to see that it tackled issues of race, discrimination, economic advantages, and most of all, features a heroine of color. Diverse books matter for all kids! My only hope? That The SweetPeas opens up a picture book subscription, too!
Any thoughts about The SweetPeas Monthly Book Box?