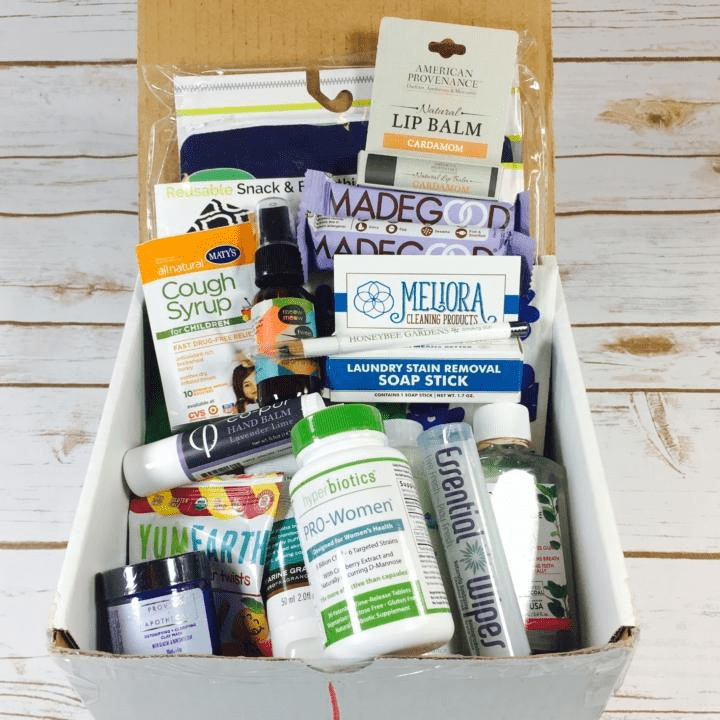 The Winter 2018 Mystery Bonus Box from Ecocentric Mom is available now for $44.99. Last chance to get them – sale ends on 3/12!
Our Latest Mystery Bonus Boxes are here and they're customizable!

How it Works

Fill in the preferences form above and let us build you the perfect Mystery Box. This is a VERY LIMITED supply of boxes packed full of products that our subscribers have loved in our prior Ecocentric Mom boxes. This box is a single box that is separate from our recurring subscription service.
What's in the Box? 

Expect to receive 10+ full and sample sized products including items for beauty, bath, home, wellness and lifestyle. Every item we include meets our standards for non-toxic, natural and effective products that you will love to discover with a minimum retail value of $100+. Winter mystery boxes are available in "woman only" and don't include baby products. Based on your preferences above, expect to receive a mix of beauty, home and wellness products.

If you choose to purchase more than one box type or have recently purchased a Mystery Box from Ecocentric Mom or have been a subscriber to Ecocentric Mom in the past 6-9 months, you may receive similar or duplicate products.
DEAL: Interested in the regular subscription? Save $5 off first monthly box with coupon code HELLO5.
Are you getting the Winter 2018 Mystery Box from Ecocentric Mom?