Rose War Panty Power is women's subscription box for that time of the month! Each box contains 12 organic pads-tampons-liners, 2 undies, 3-6 lifestyle samples & gifts, and unique sweets for $24 a month plus free shipping.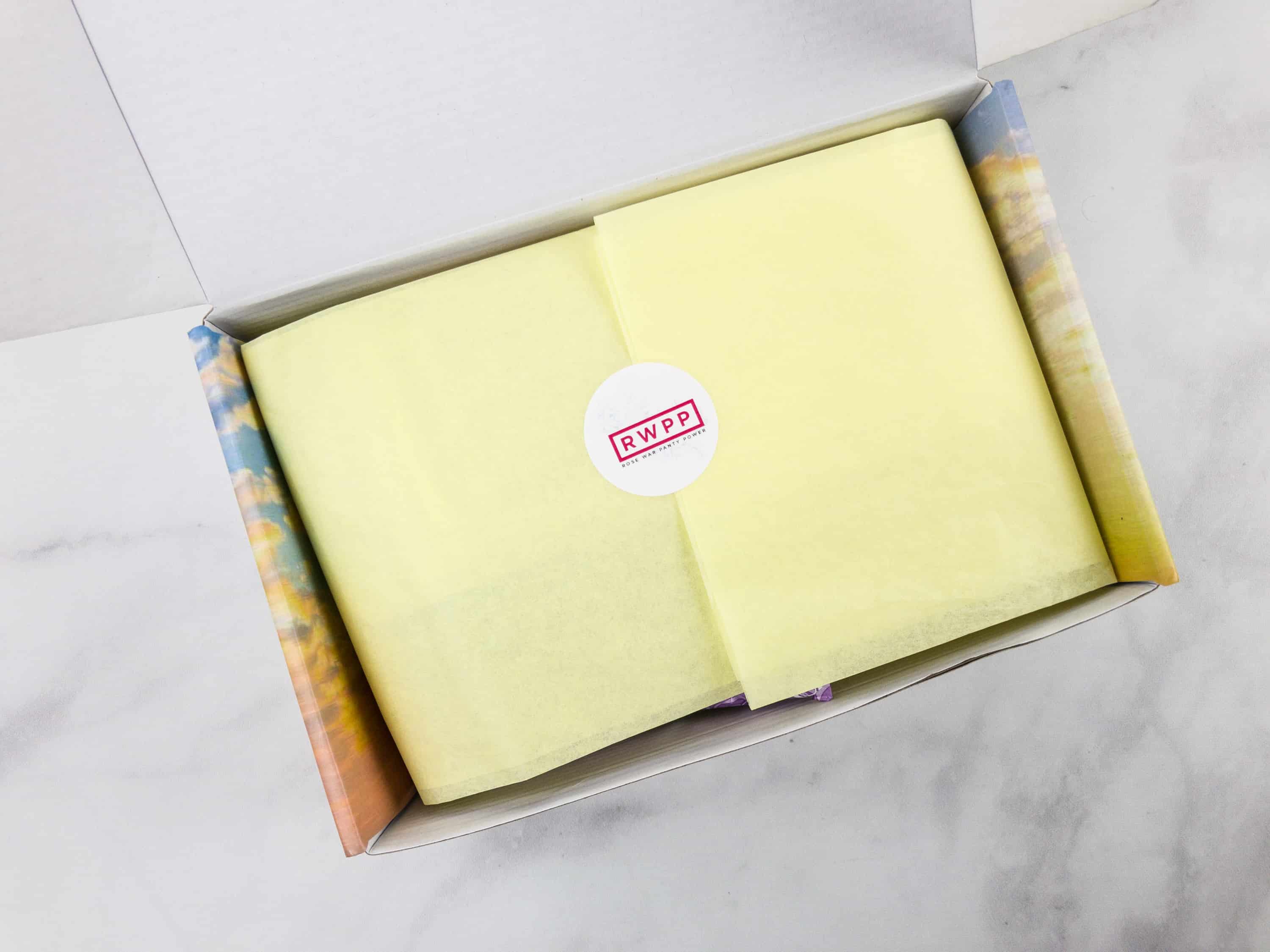 The box is packaged neatly!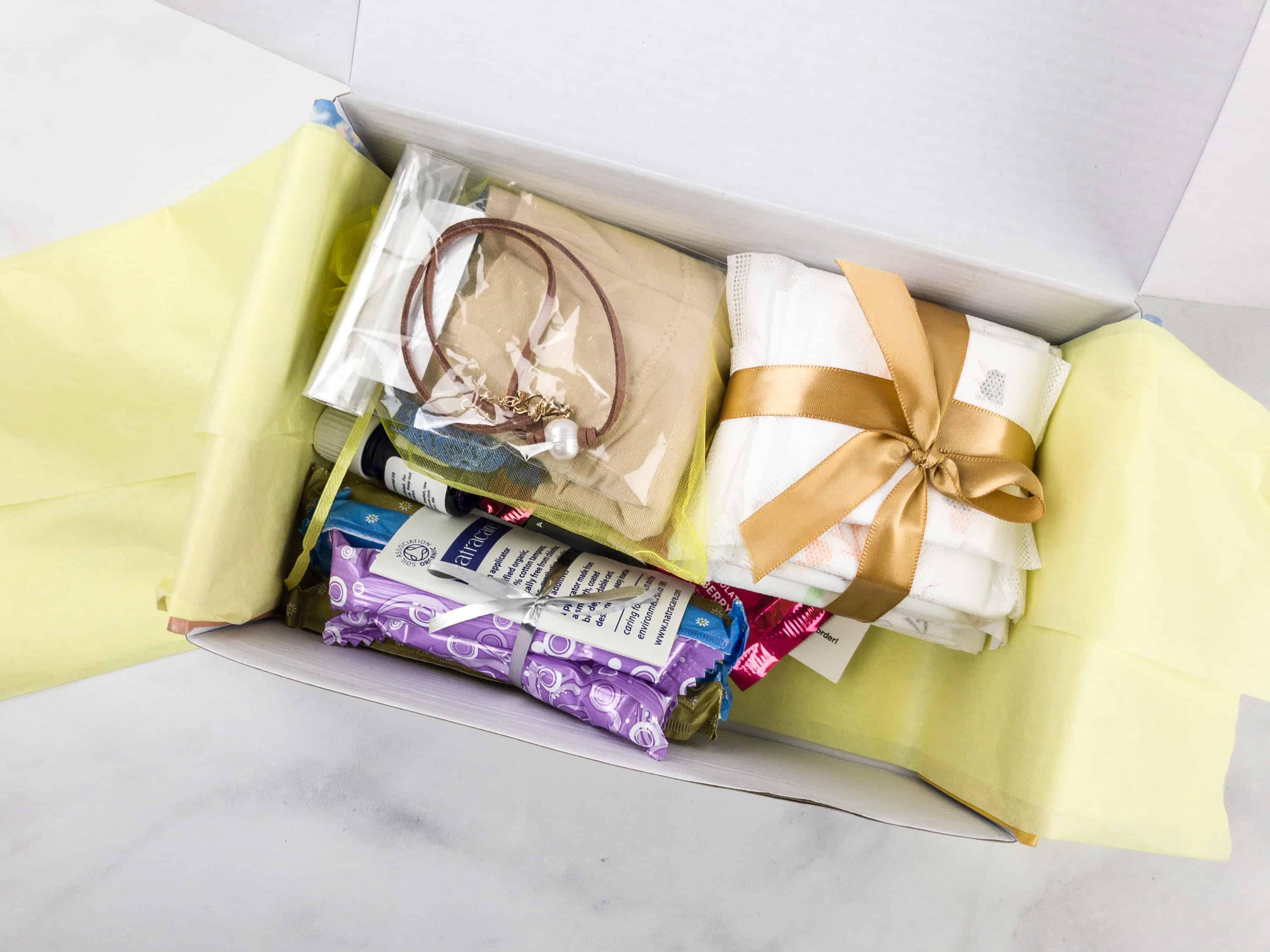 DEAL: Save 50% on your first box! Use coupon code RWPP50.
The information card has the list of items and their retail values.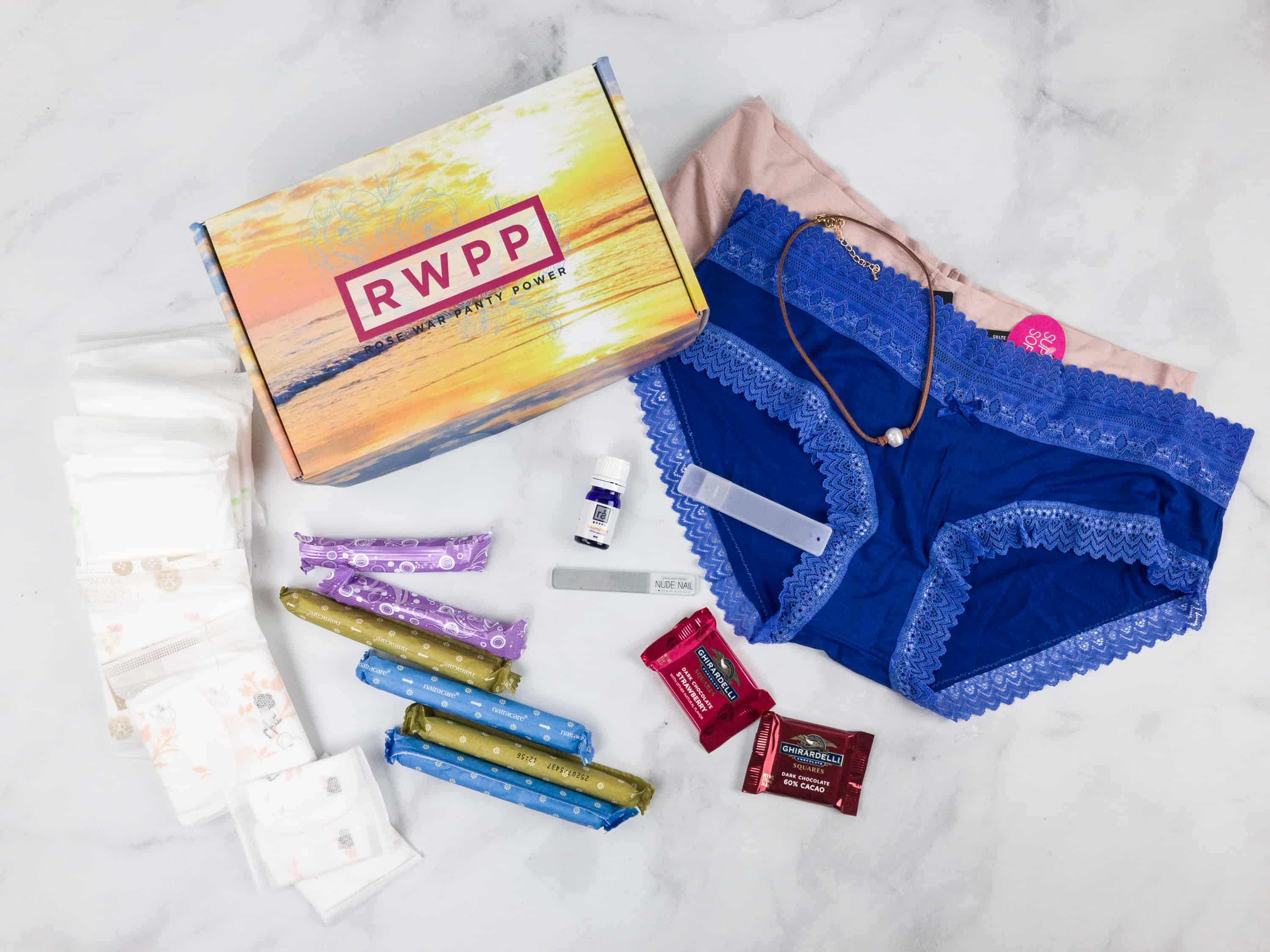 Everything in my box!
Fresh Water Pearl Choker ($21.50) This choker necklace combines sophistication with a casual look. There is an elegant white fresh water pearl on a tan leather strap. The lock is a gold plated lobster claw that can be adjusted to fit perfectly on the neck.
The leather strap is knotted to lock the pearl locked in the middle of the neck piece. It's very simple yet really pretty.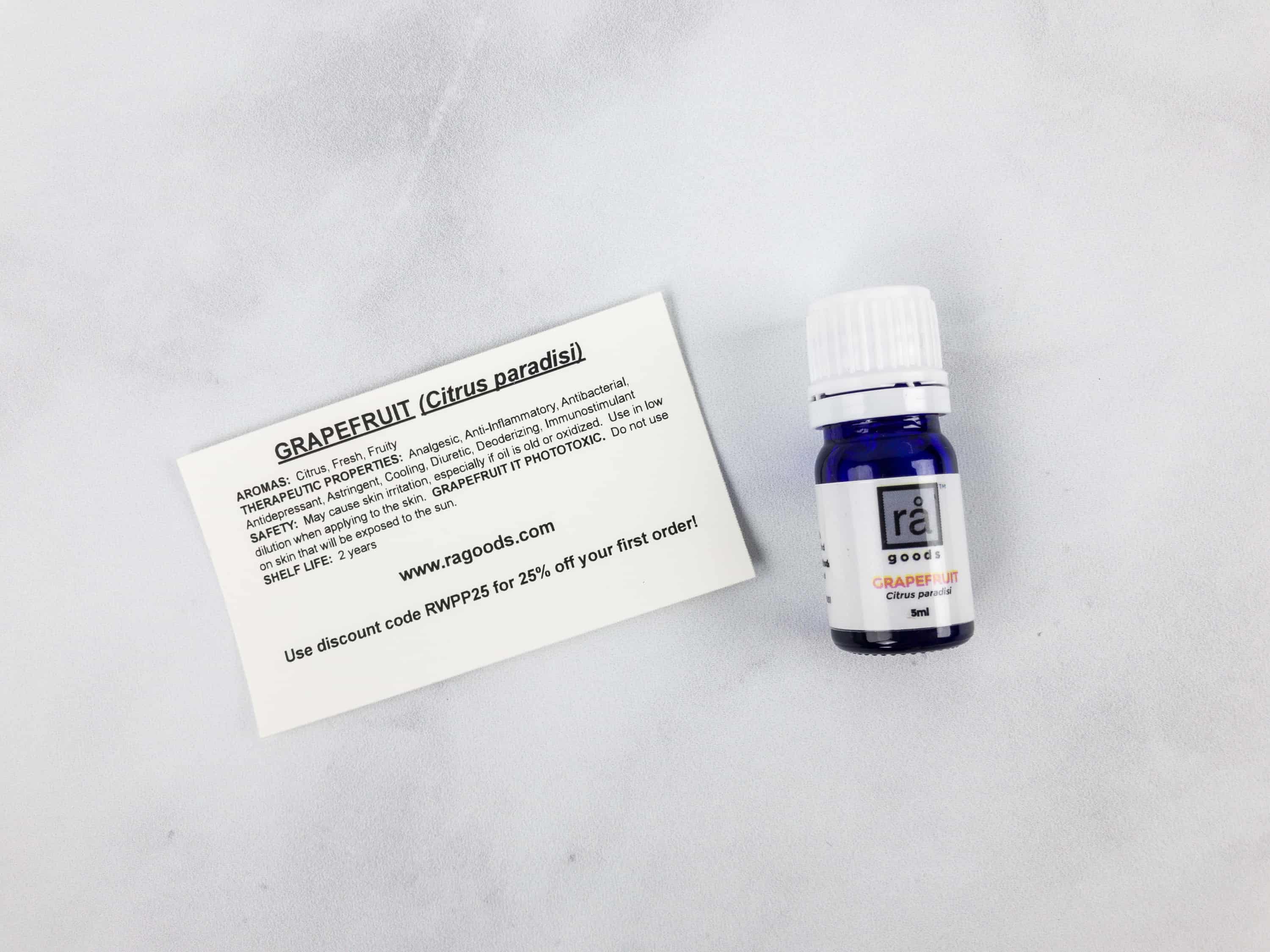 Ragoods Organic Essential Oil ($10.95) Grapefruit essential oil is known to relieve tension and calm the mind and body. When lightly diluted, it is a great skin care product because it has astringent properties. It comes with its own information card and as an added bonus, they included a 25% off coupon code for your first order on Ragoods online store.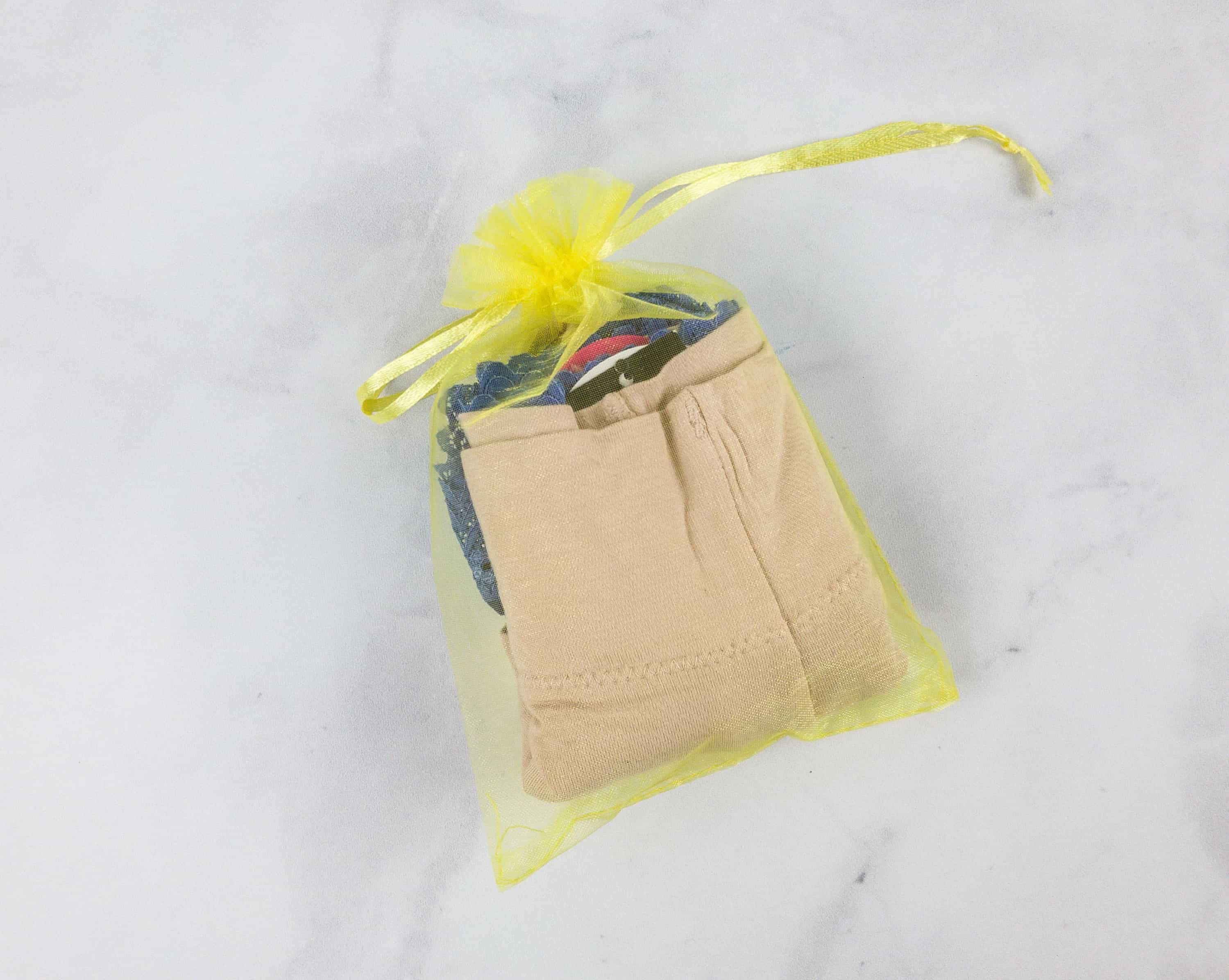 Youmita Lingerie Each box comes with 2 undies that are neatly kept in a yellow organza pouch. They are made of 90% cotton and 10% spandex.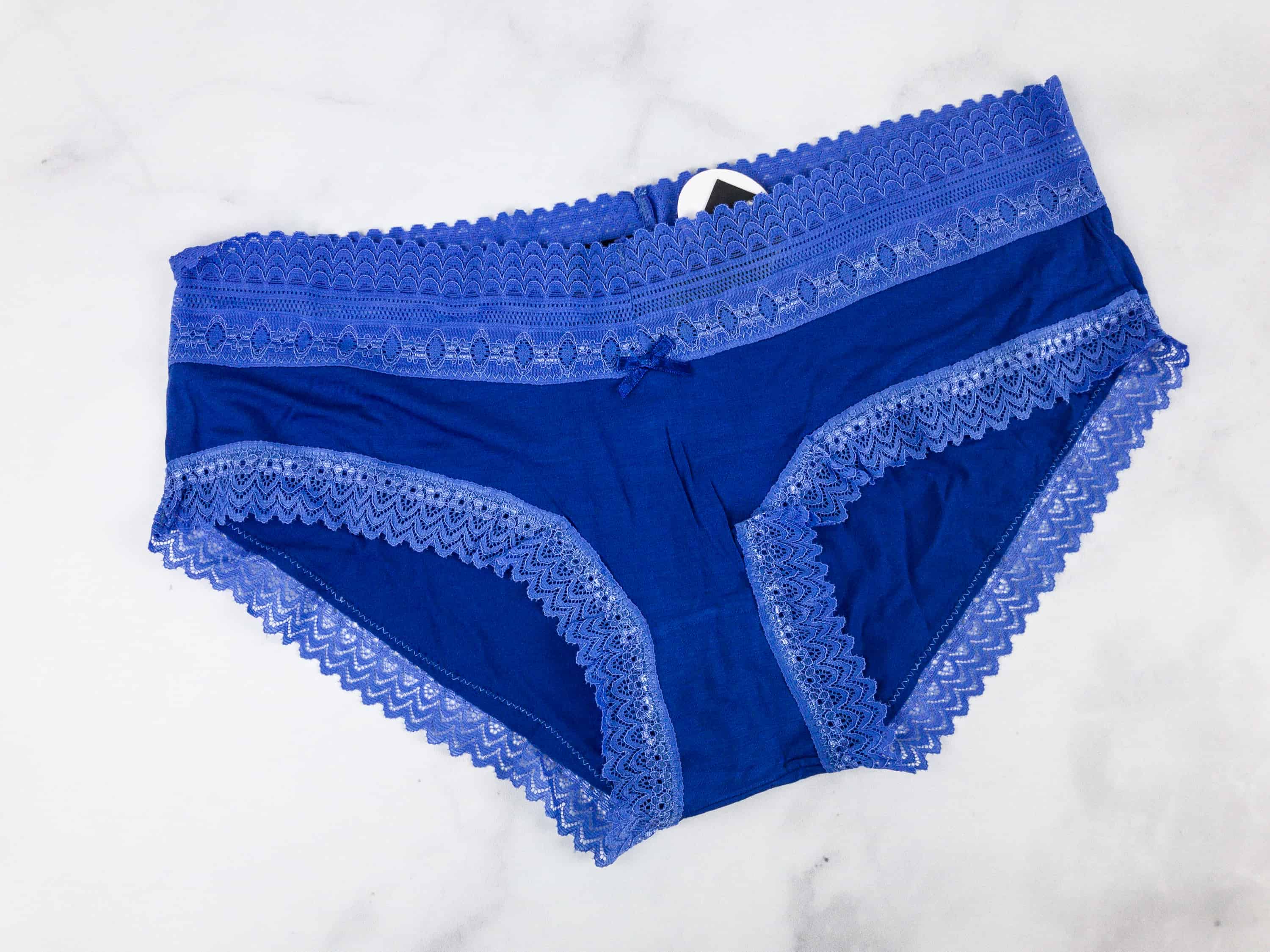 This blue sheer bikini has laced trimmings with a small bow in the middle.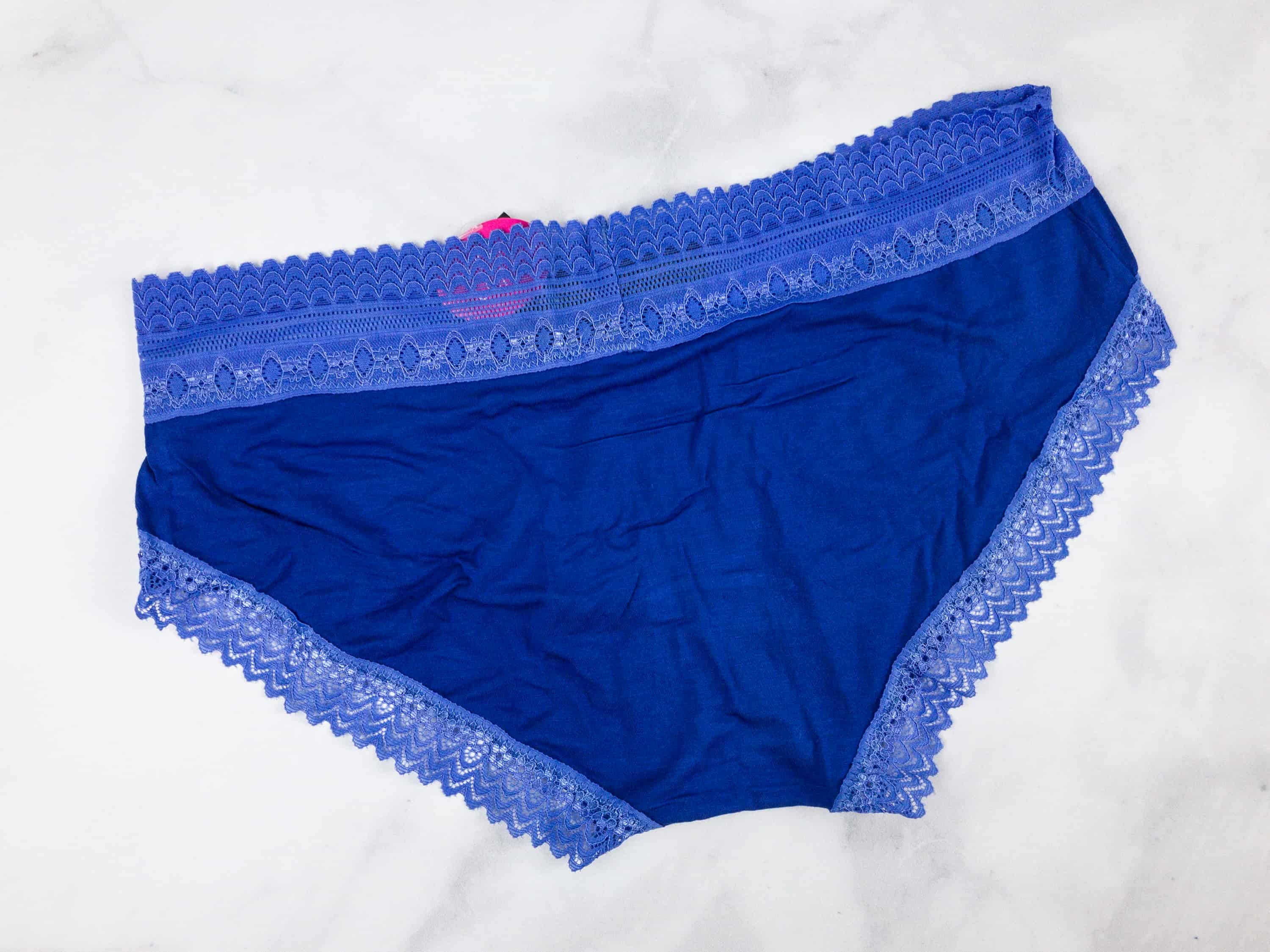 It's both sexy and comfortable to wear, and also has a great coverage at the back.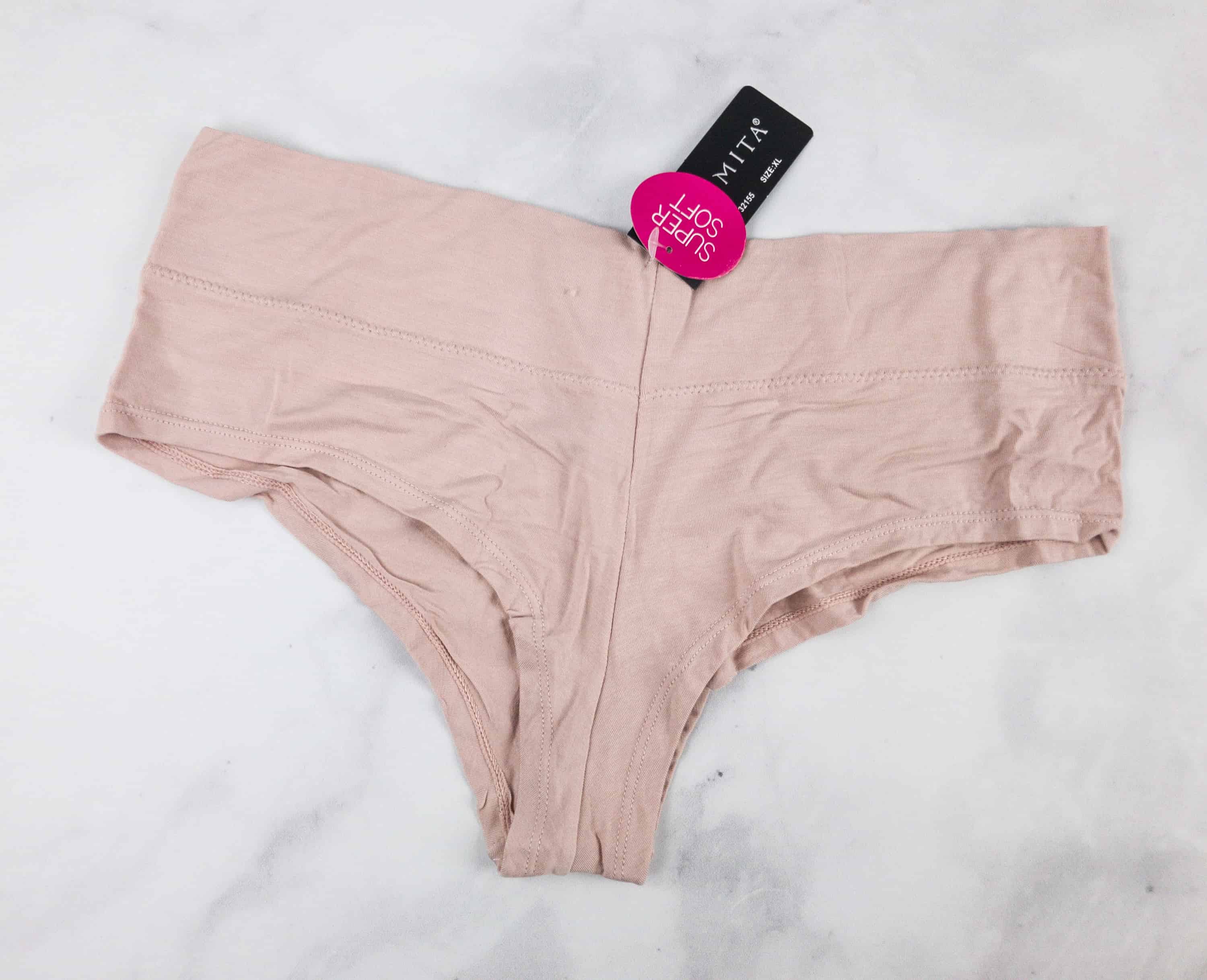 The other one is high-waisted. The design is simple, as well as its nude pink color.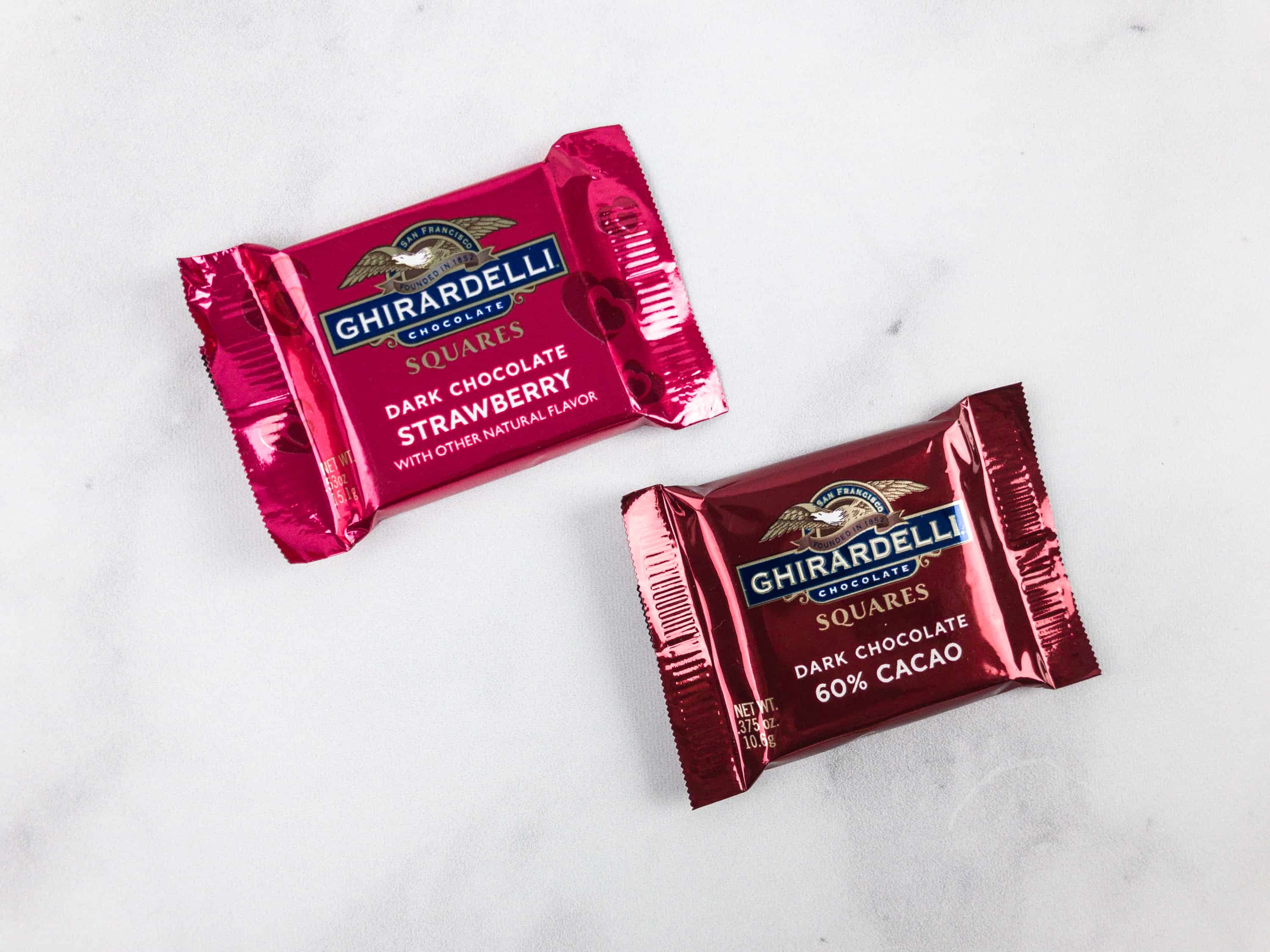 Ghirardelli Chocolate Squares in Dark Chocolate Strawberry ($0.81) The mixture of dark chocolate and strawberry is just perfect! It has the right combination of sweetness from the filling and a just little bit of bitterness from the dark chocolate.
Ghirardelli Chocolate Squares in Dark Chocolate 60% Cacao ($0.24) This rich, dark chocolate is made with fine cocoa beans which are roasted to perfection. It's great for just about anything, but mostly for cramming in your face. I love that they picked dark chocolate – more mood boosting antioxidants!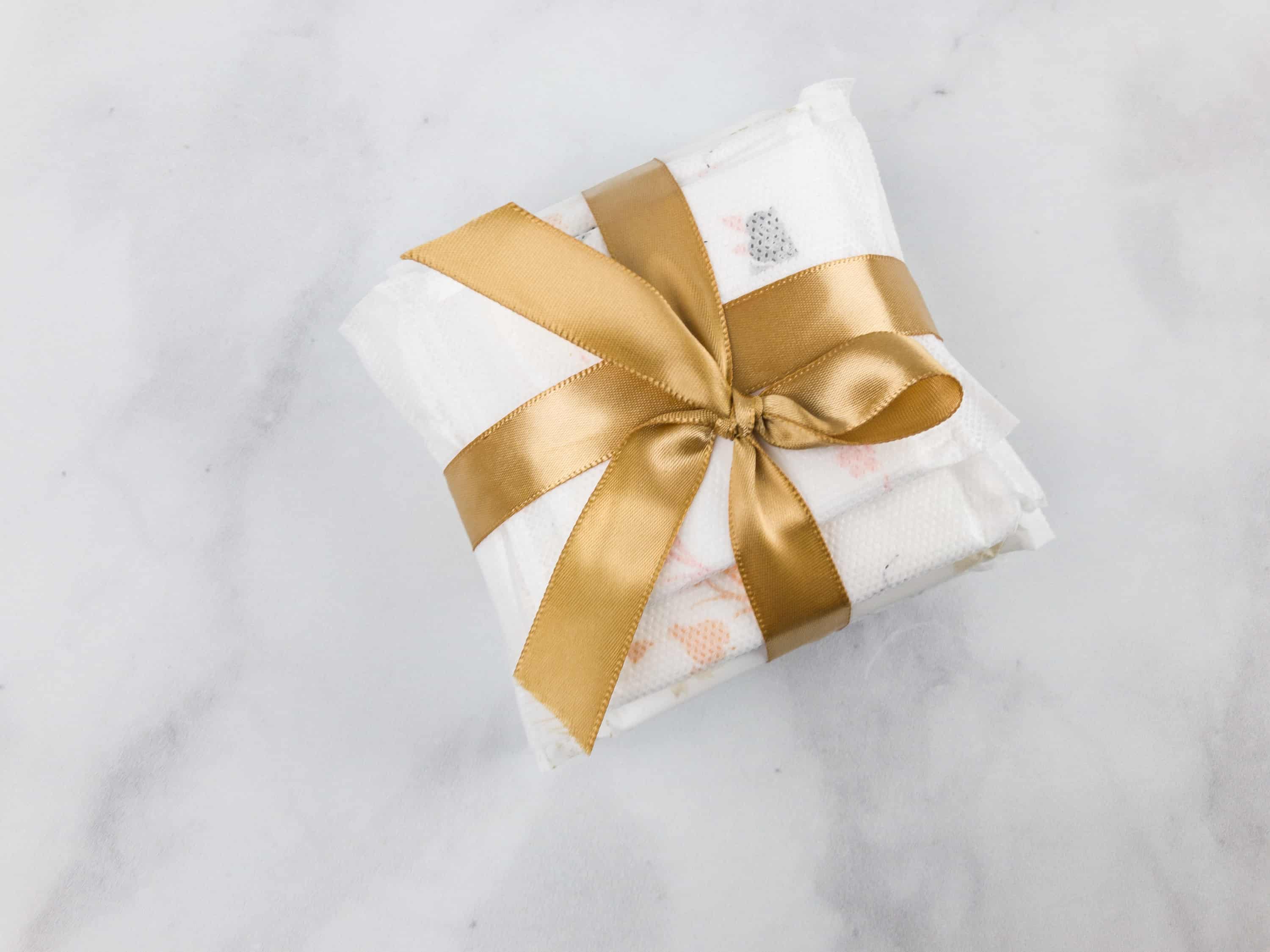 Natracare Organic Cotton Pads And Pantyliners I always look forward to receiving items from Natracare. They are known for using organic materials on their pads and tampons. Unlike other pads, it is chlorine-free and plastic-free and is made with 100% cotton. I like how this set is packaged. It came with a simple yet classic bow.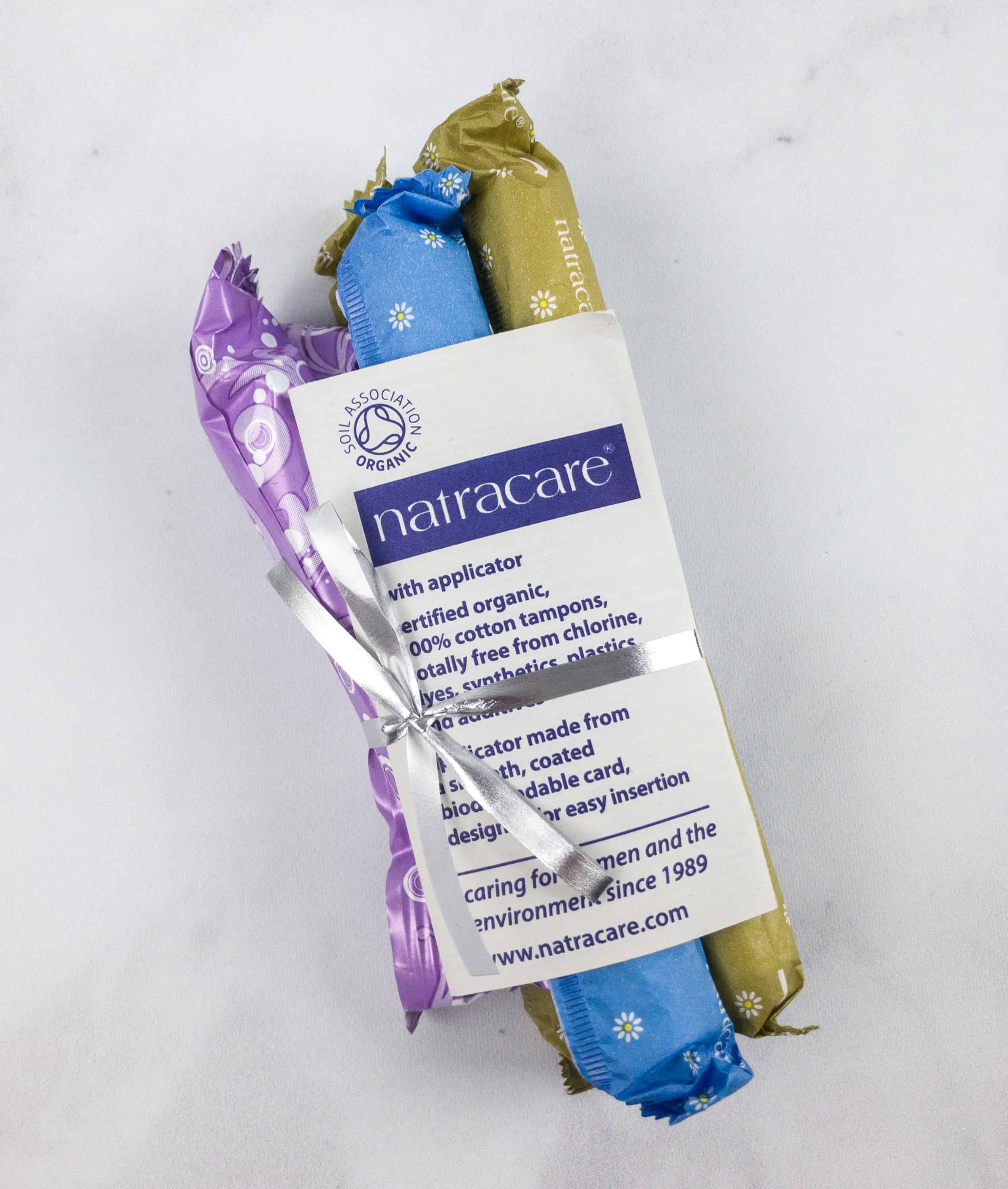 Natracare Organic 100% Tampons With Applicator ($32.81) Unlike your typical tampon, these are biodegradable and compostable so they are very much safe for the environment. The cardboard applicator makes it glide smoothly and easily and the cotton wadding inside is very absorbent.
Each pad and tampon is individually wrapped for easy handling and packing. The samples in the box were six tampons and an assortment of pads and panty liners.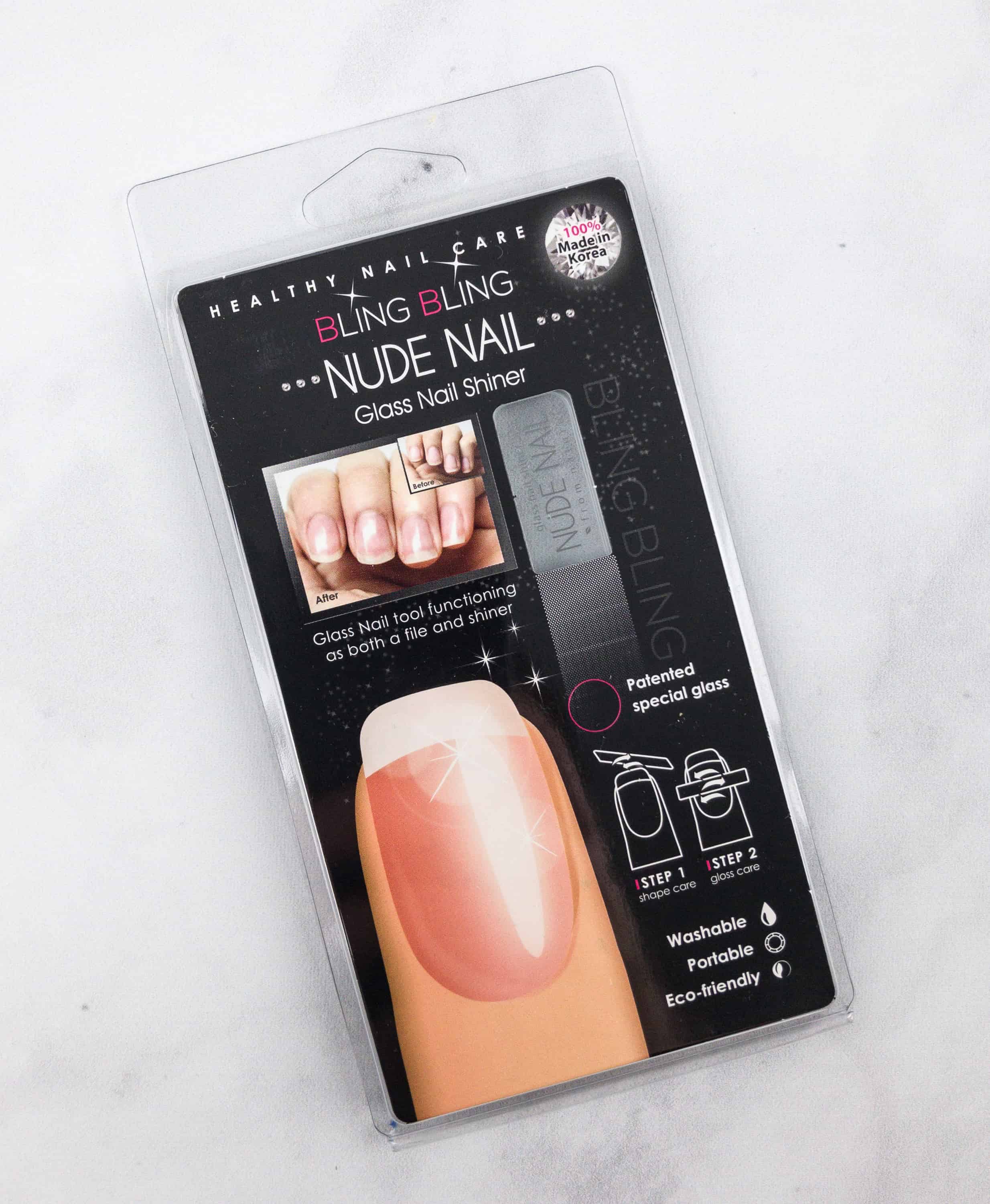 Bling Bling Nude Nail Glass Nail Shinner ($17) To show our nails some love, they included a glass nail shiner in this month's box. It serves as a nail file and it also gives the nails a nice shine without the need for nail polish.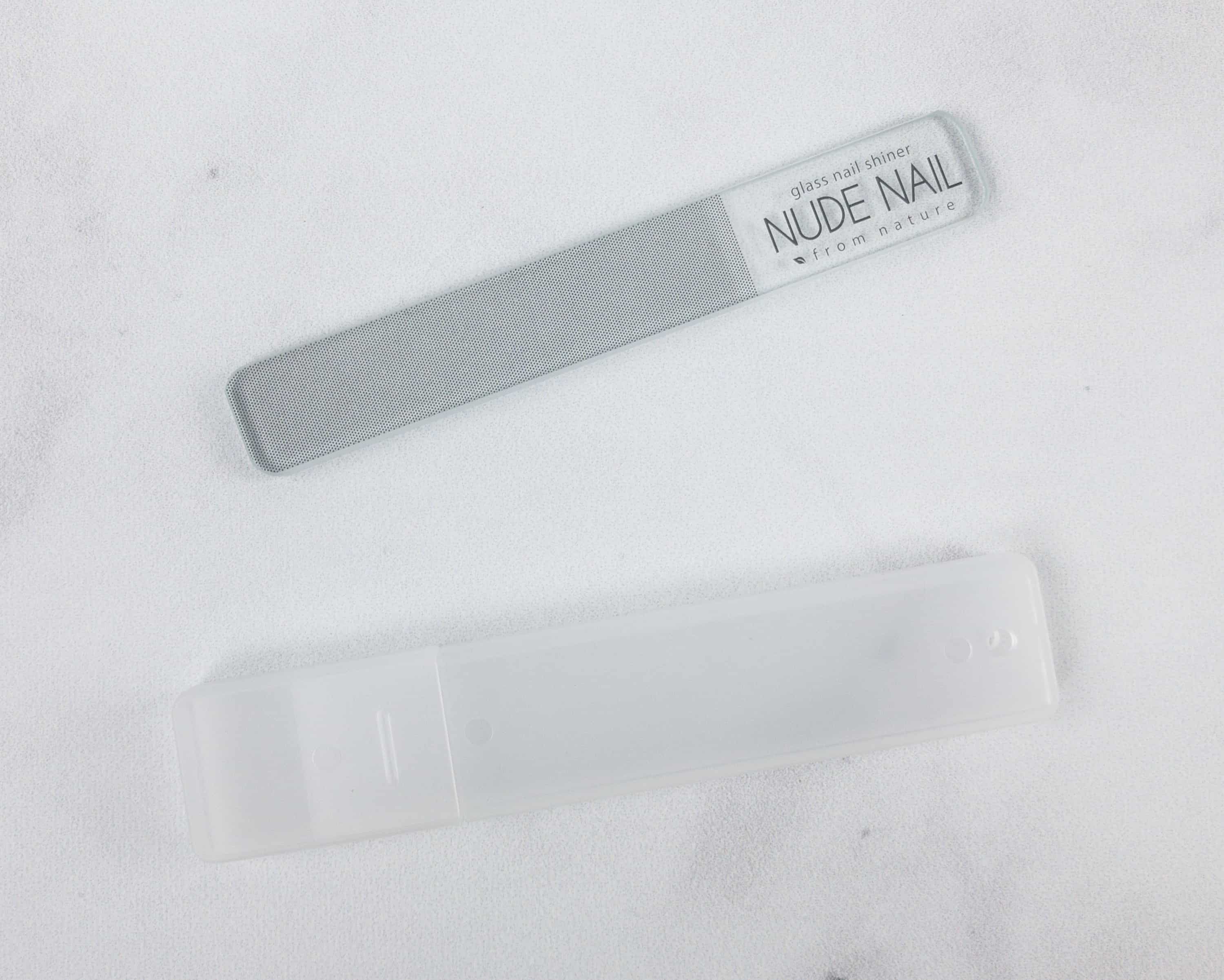 It comes with its own case and because it's compact it can fit easily in your purse.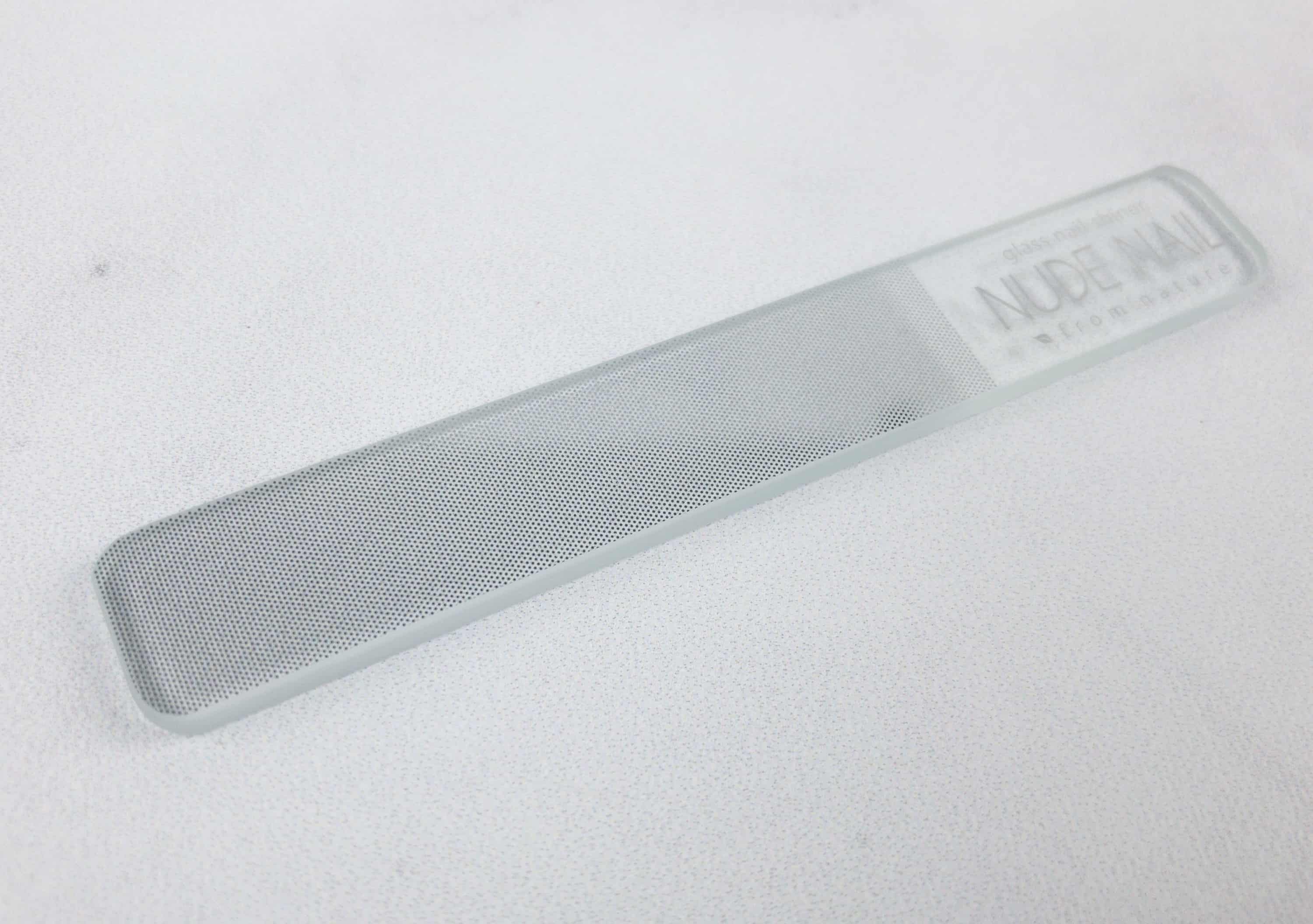 The glass technology used on this item makes it easy to use when filing the nails because it won't hurt the skin.
My favorites are definitely the undies and the nail shiner. I like how the undies are comfortable and colorful at the same time. The nail shiner was fantastic and my husband has already tried to steal it!
Women are always on-the-go these days. It's important to feel that you're being looked after so you're prepared to face whatever your day brings. The Rose War Panty Power box does just that! It's has a variety of items that are necessary for every woman's time of the month. I love that they included a sweet treat to satisfy cravings (we all know how that feels, right?). It's also interesting to learn about products which are safe for the environment. It's definitely a great care package of a woman's intimate needs!
Are you getting the Rose War Panty Power box?