Pro Wrestling Loot delivers collectible items from the world of professional wrestling. This box is $19.99 per month + $6.50 shipping. The items come from the major wrestling companies and also from some of the independent federations. Each month has a different variety of items, so let's take a look at what this month had to offer.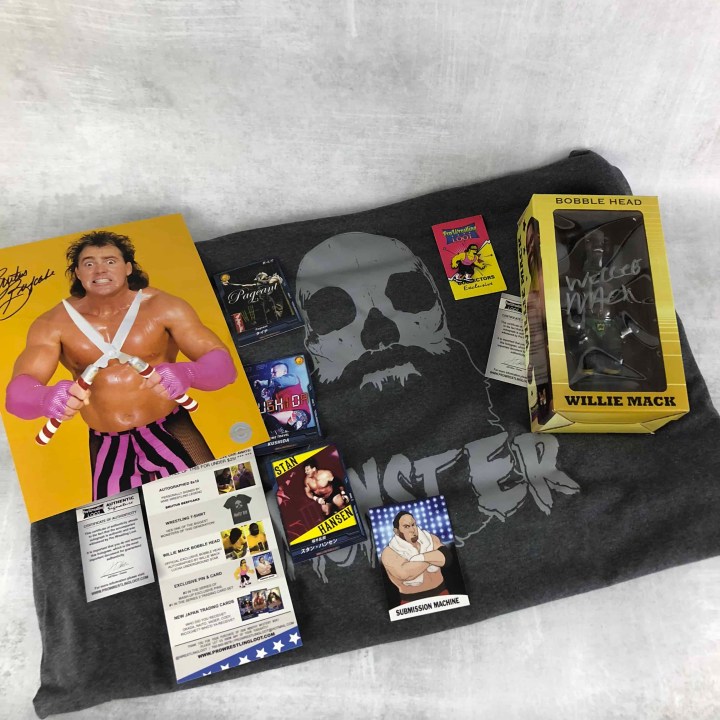 As you can see, there are items from a multitude of wrestling companies.
DEAL: Receive 10% off your first box with code SAVE10!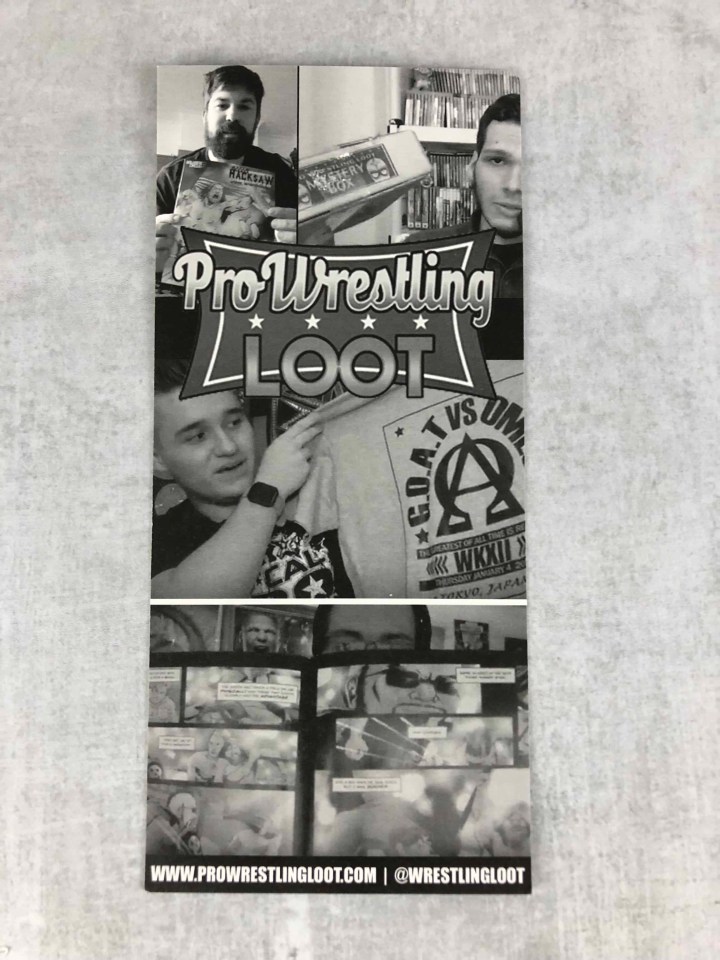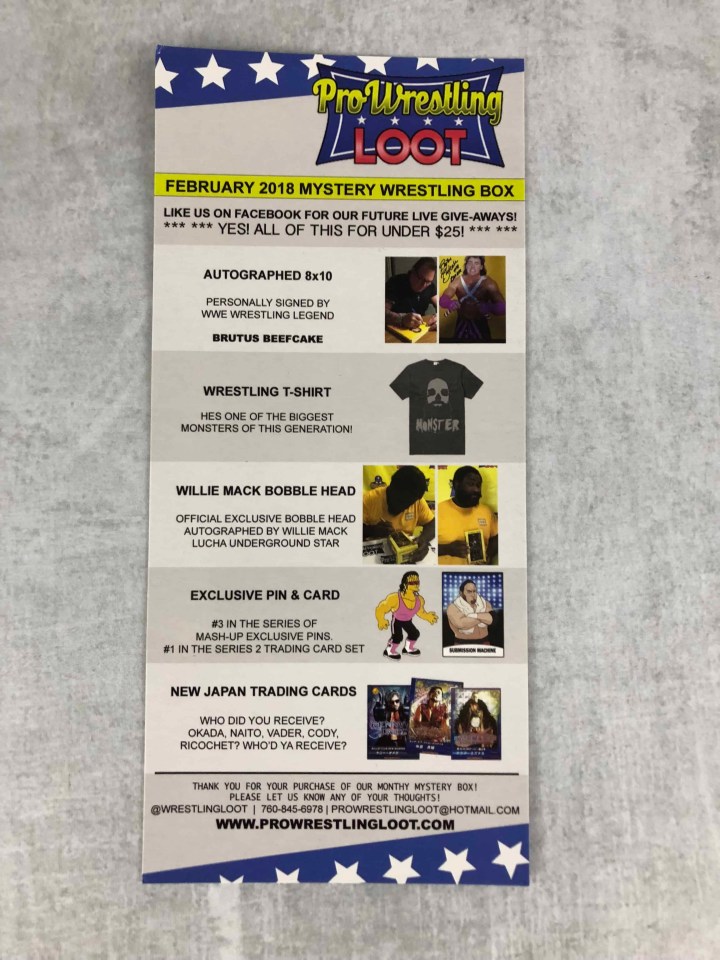 I like getting a checklist with descriptions in subscription boxes.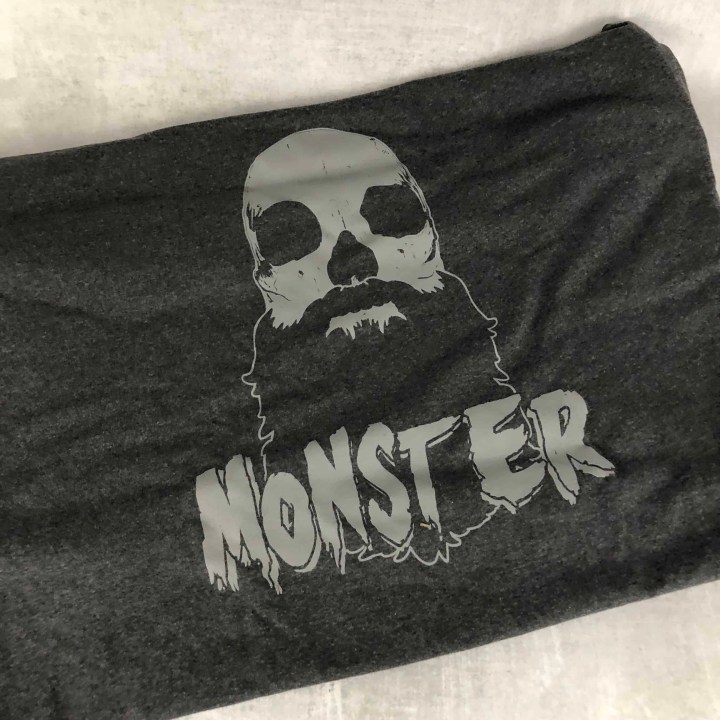 Monster T-Shirt – A t-shirt that will make you look like a "Monster Among Men."
The logo looks scary.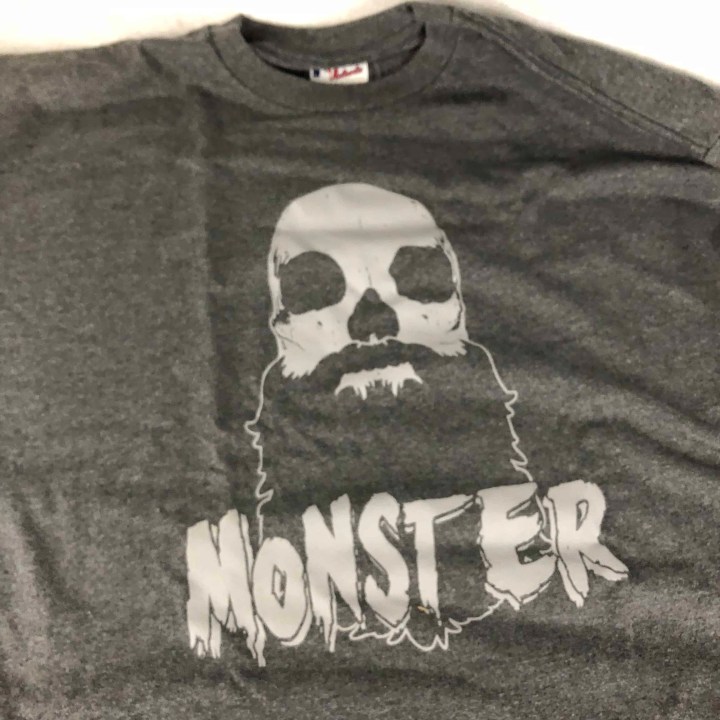 Here is a fuller look at the t-shirt.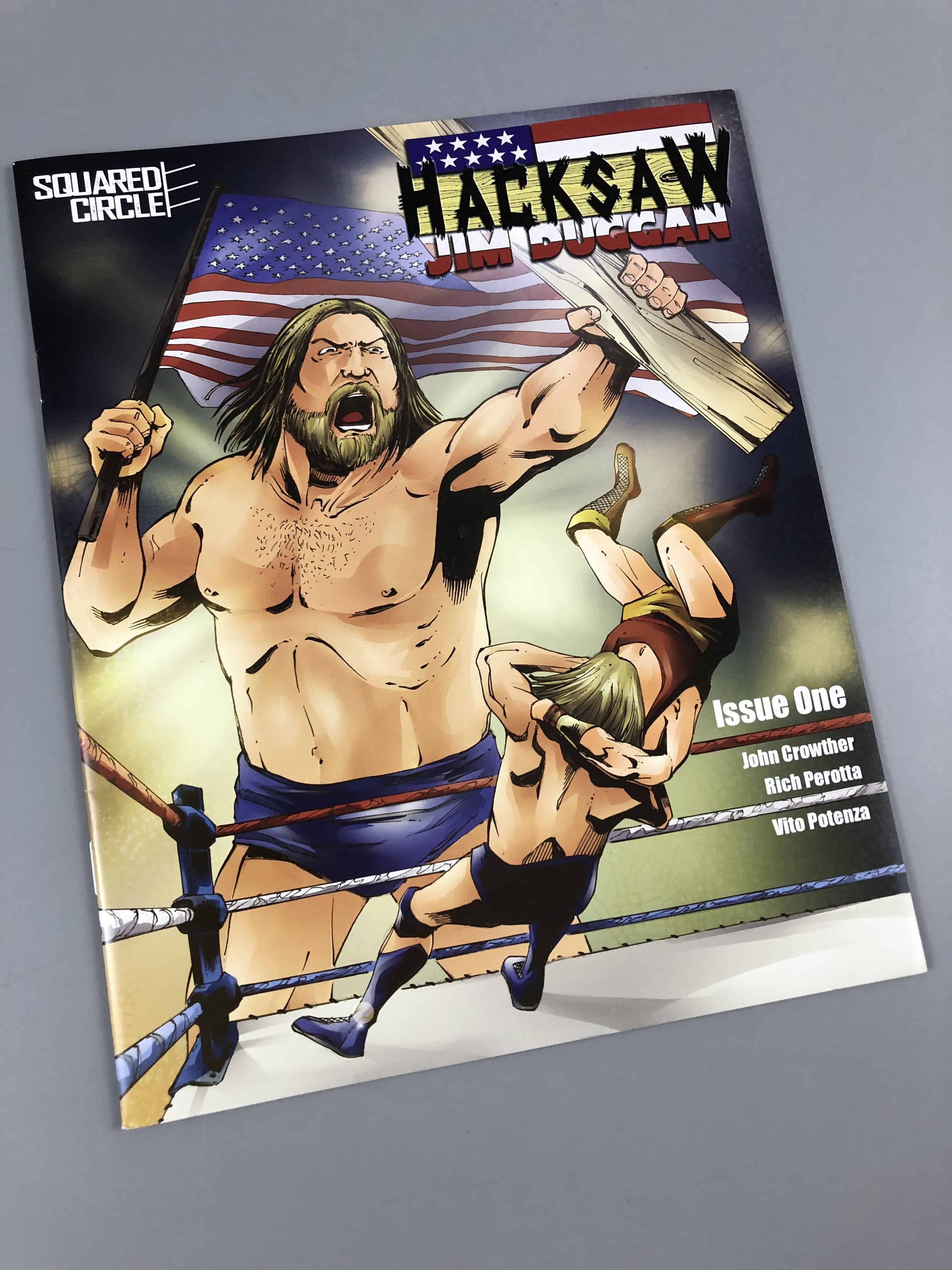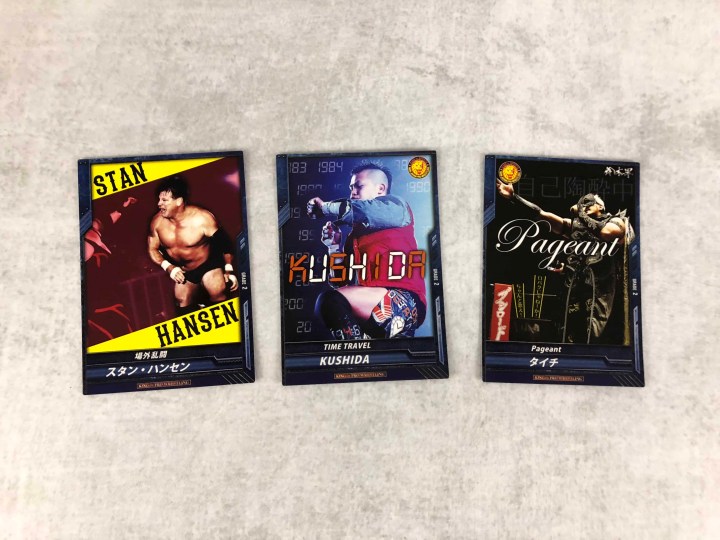 New Japan Trading Cards – I received Stan Hansen, Kushida, and Pageant.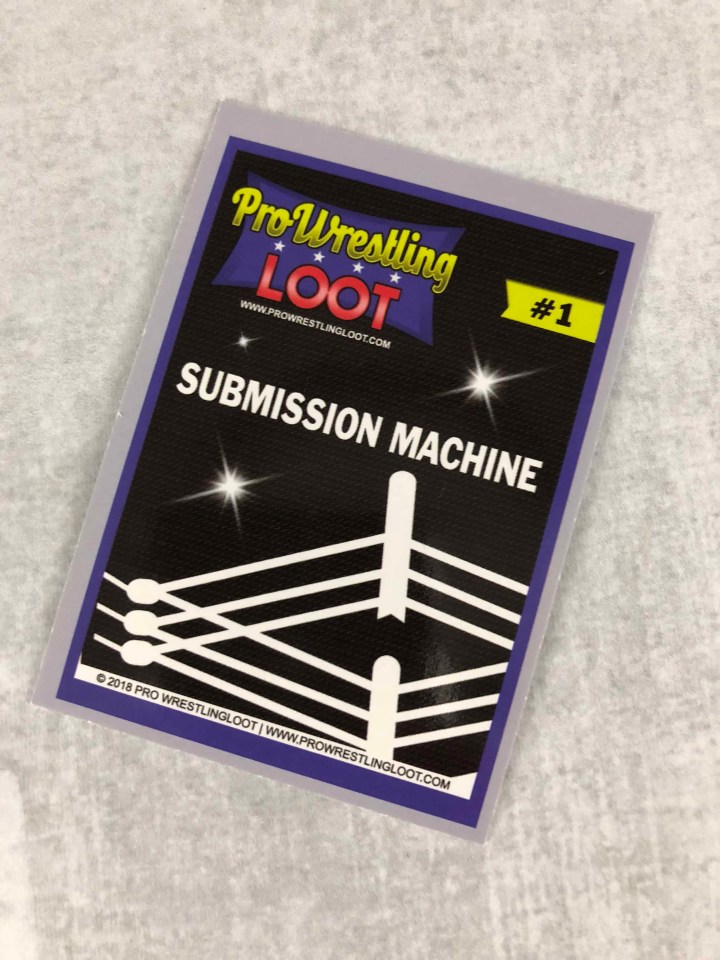 PWL Trading Card – The "Submission Machine" has nice looking art!
Wrestling Pin – It looks like Bret "The Hitman" Hart received the Simpson's treatment for this colorful pin.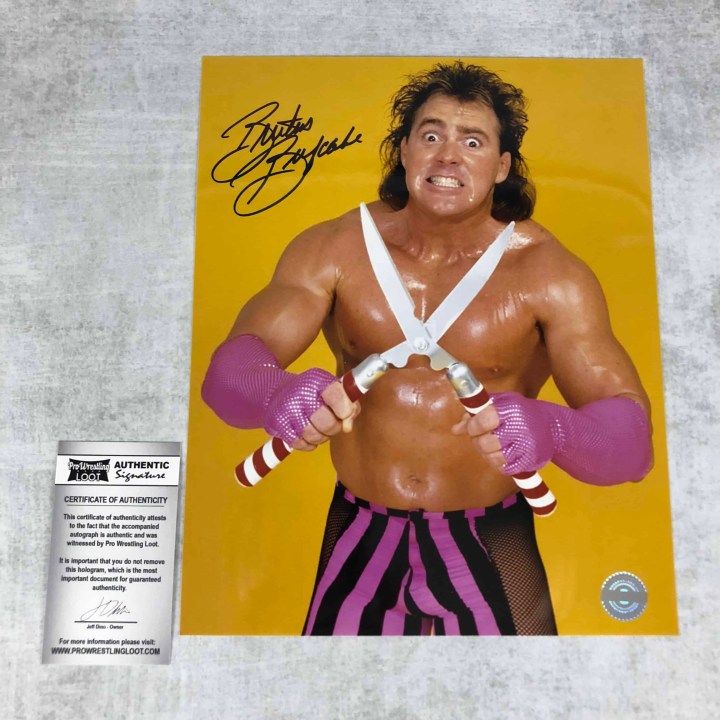 Brutus "The Barber" Beefcake Autographed 8×10 – One of the greatest things about Pro Wrestling Loot is the amount of autographed items they include. It's great to receive autographed 8x10s from wrestlers from all over the professional wrestling map.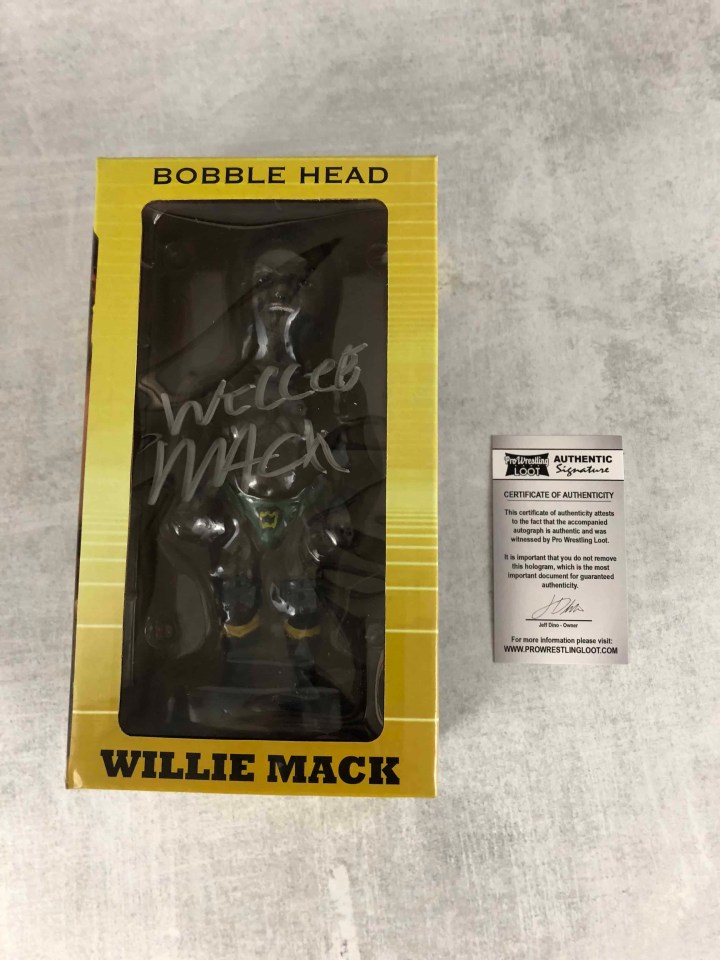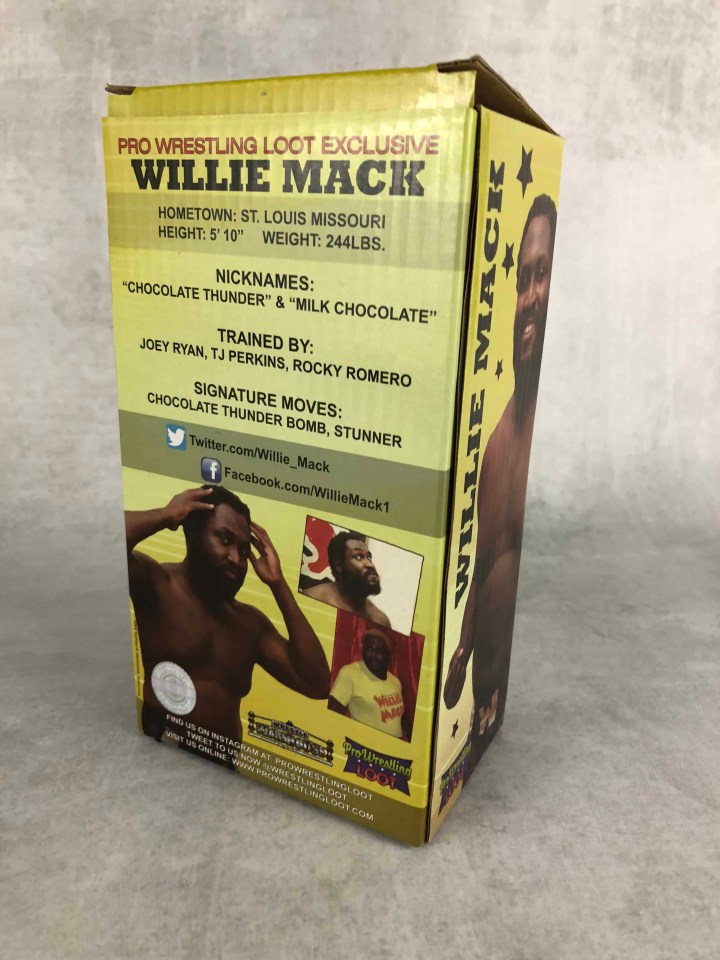 Willie Mack Bobble Head – I have been a fan of Willie Mack from the first time I saw him wrestle at a live event.  I'm super glad to receive this bobble head with the autographed box.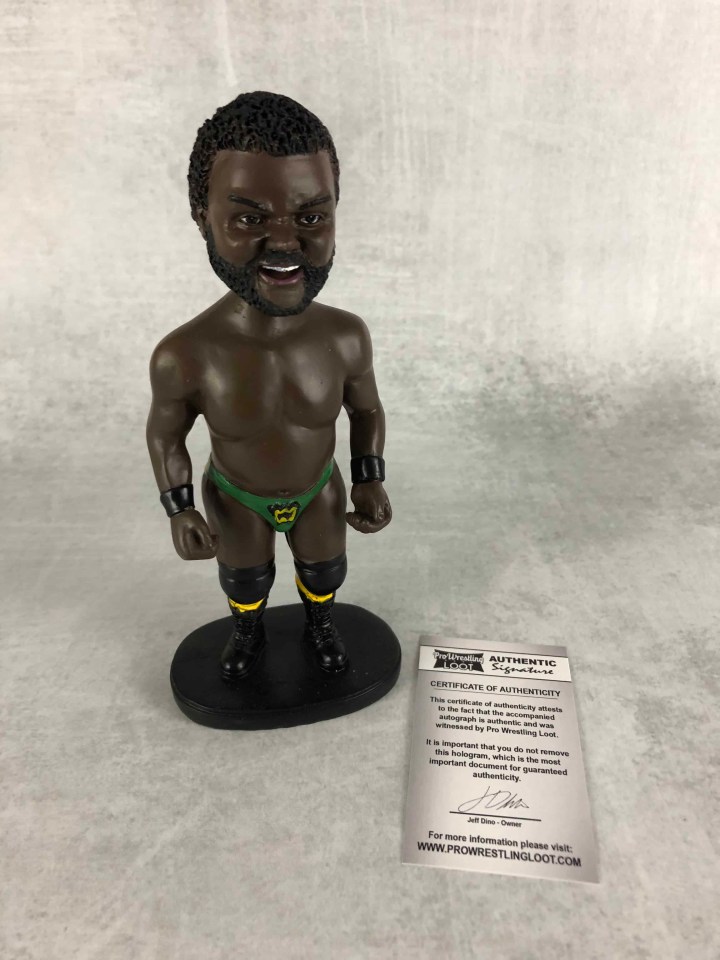 This is a great looking bobble head! It's nice that it came with a certificate of authenticity for the autograph.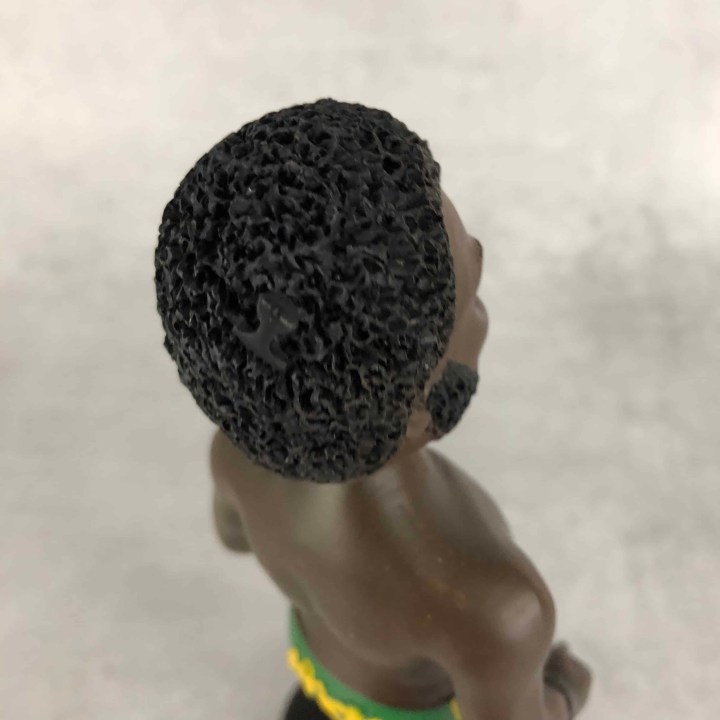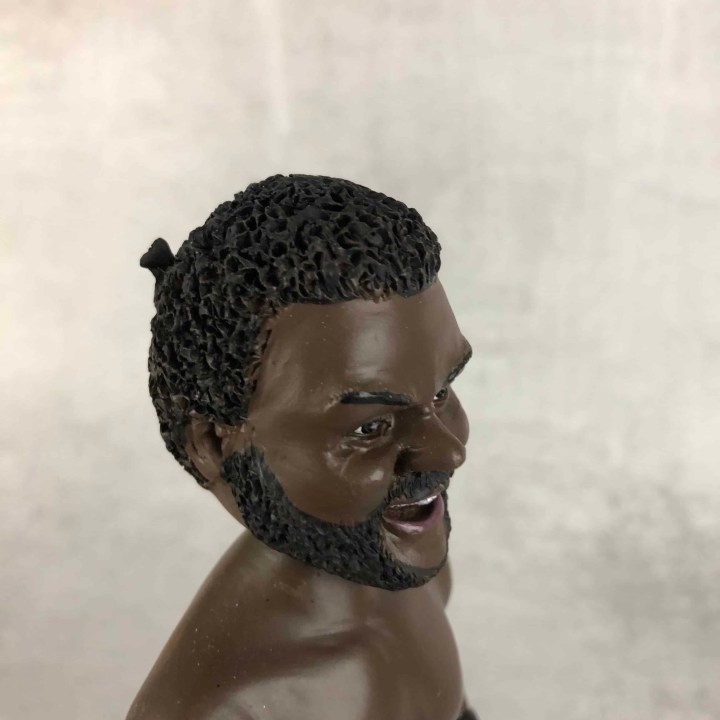 The details are great! They even have the signature pick in his hair. I've had the opportunity to interview Willie Mack, well before the Lucha Underground days. You can give it a listen here.
This is such a fun subscription box. If you're a fan of pro-wrestling and want to get items from all over the wrestling landscape along with exclusive items, then I'd suggest giving the subscription a chance.
What's your favorite loot this month?