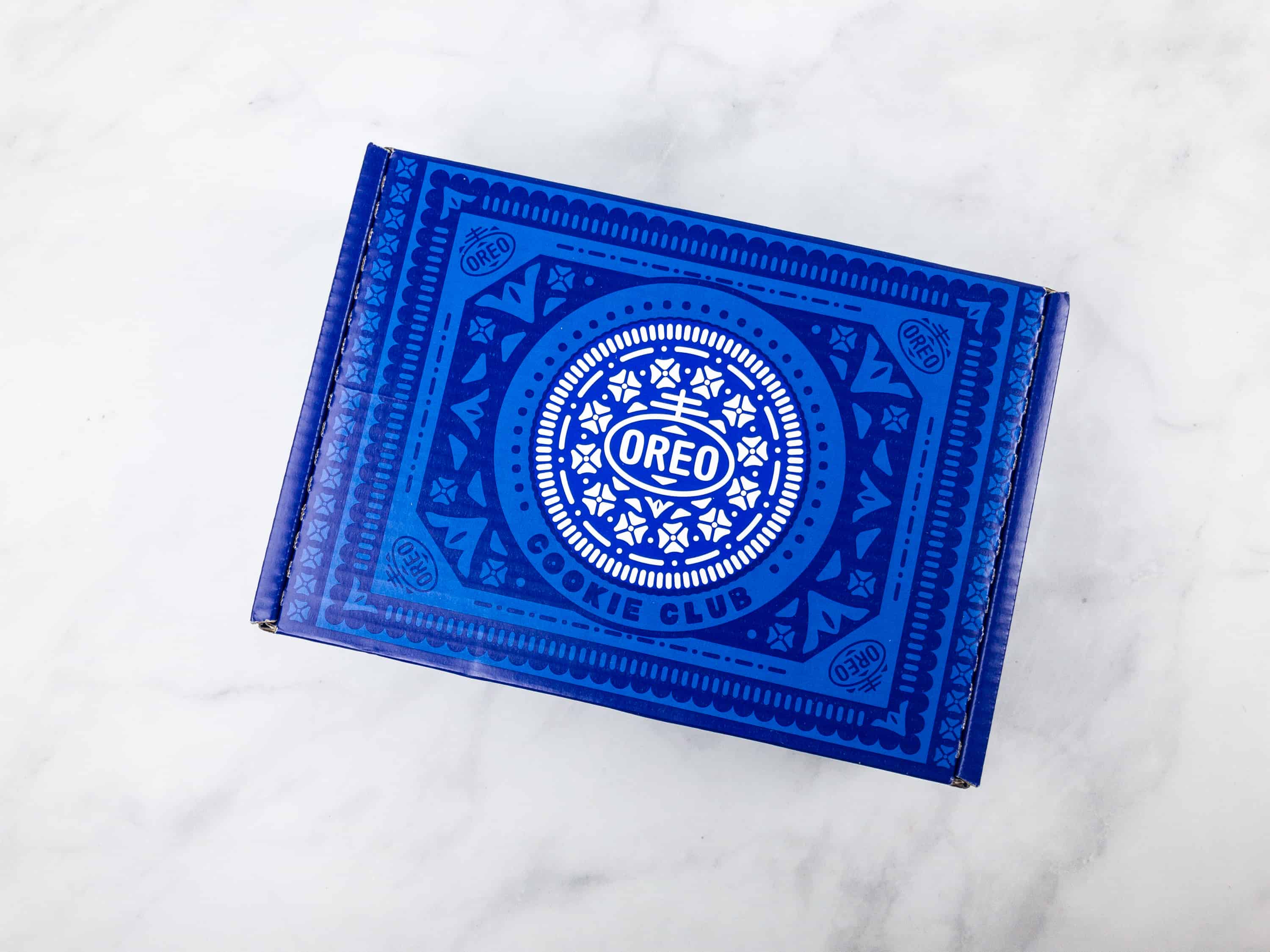 Oreo lovers, the OREO Cookie Club has just launched! Inside every box are two deliciously different OREO experiences (a new flavor, or a familiar favorite) with fun OREO swag and a delicious recipe. It's $59.97 per quarter and ships monthly for free! Every box comes with two OREO flavors, a one-of-a-kind OREO inspired gift, and a recipe card.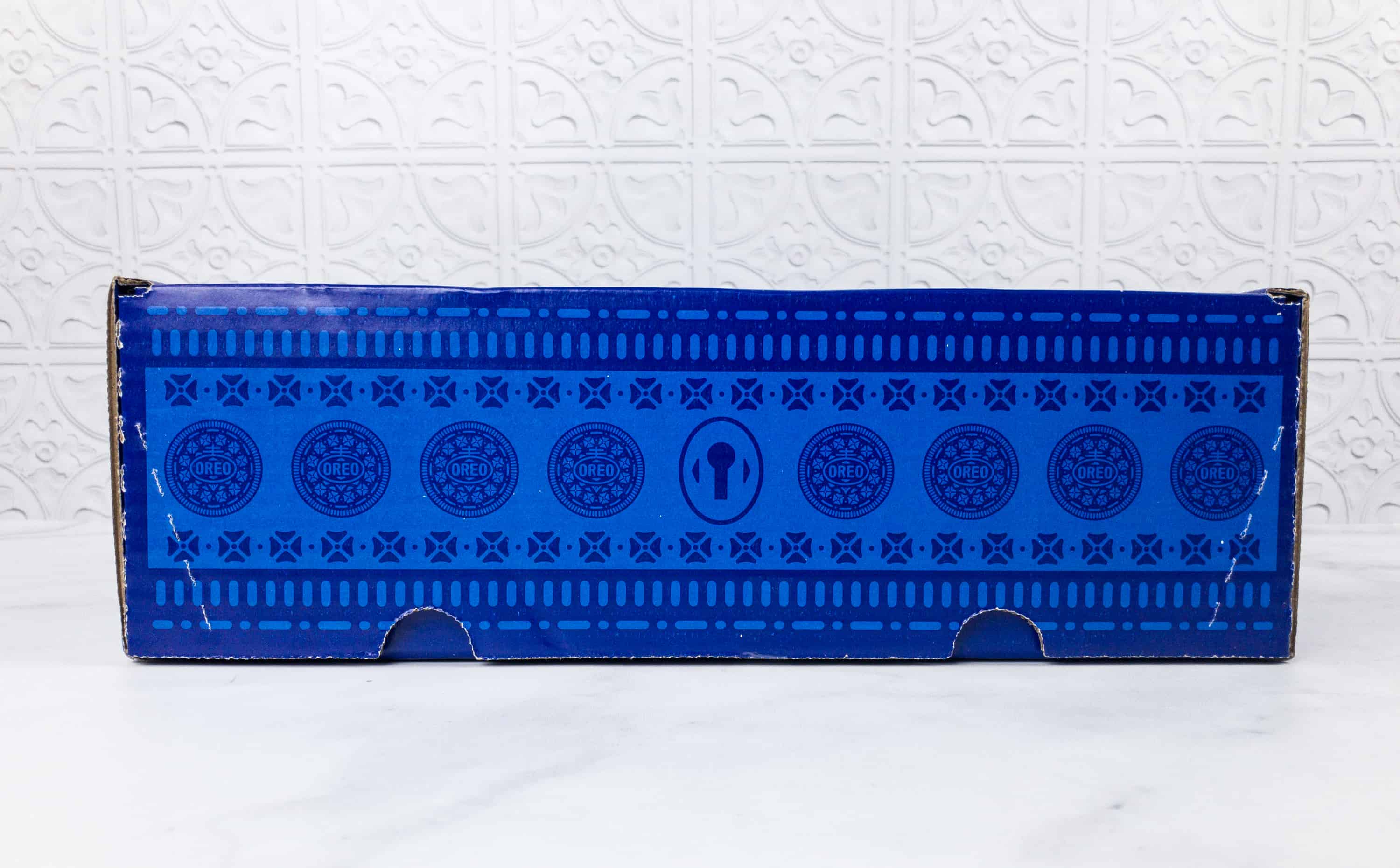 The box has Oreo all over it!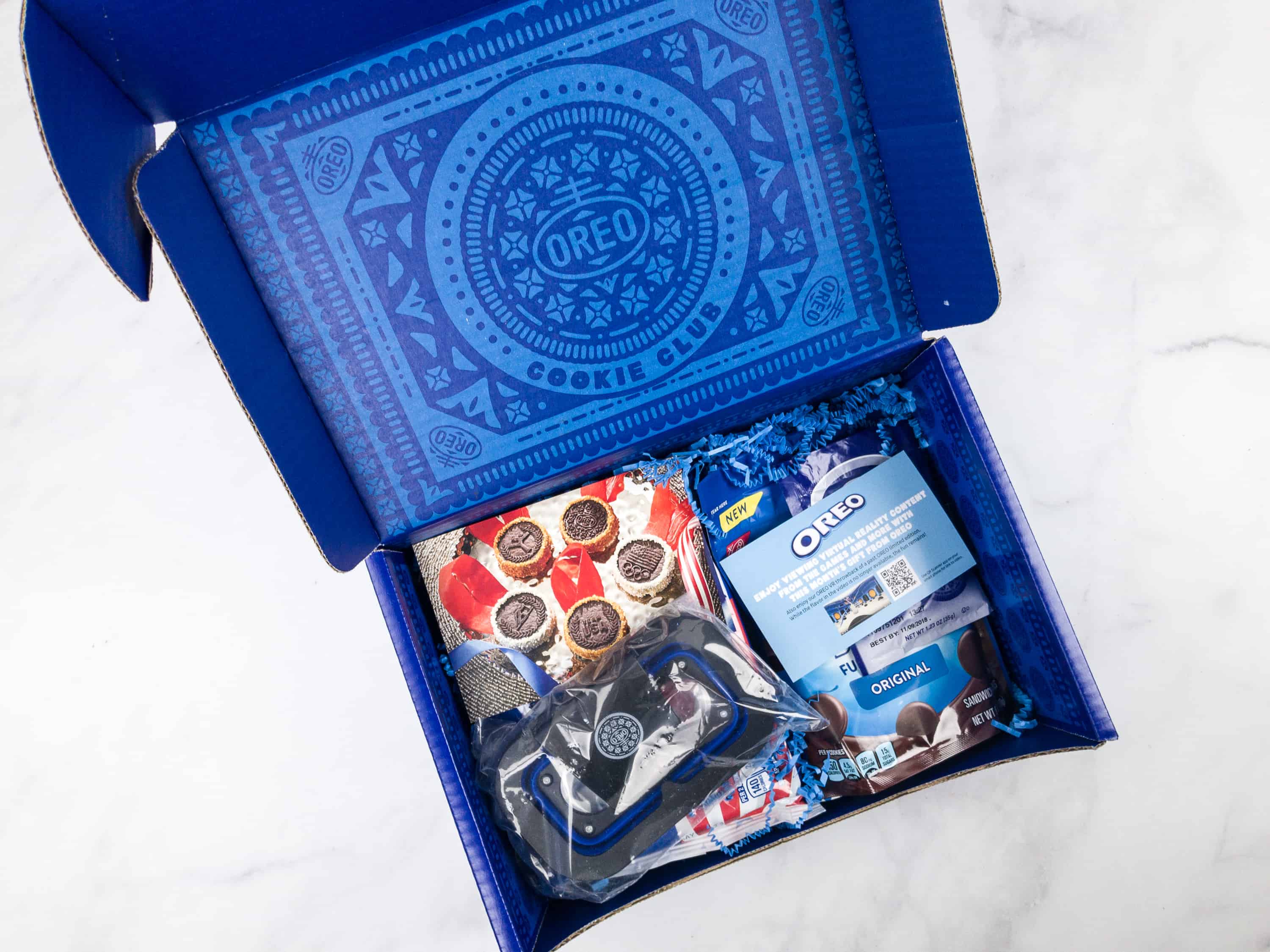 So much blue in this box! I love the blue confetti!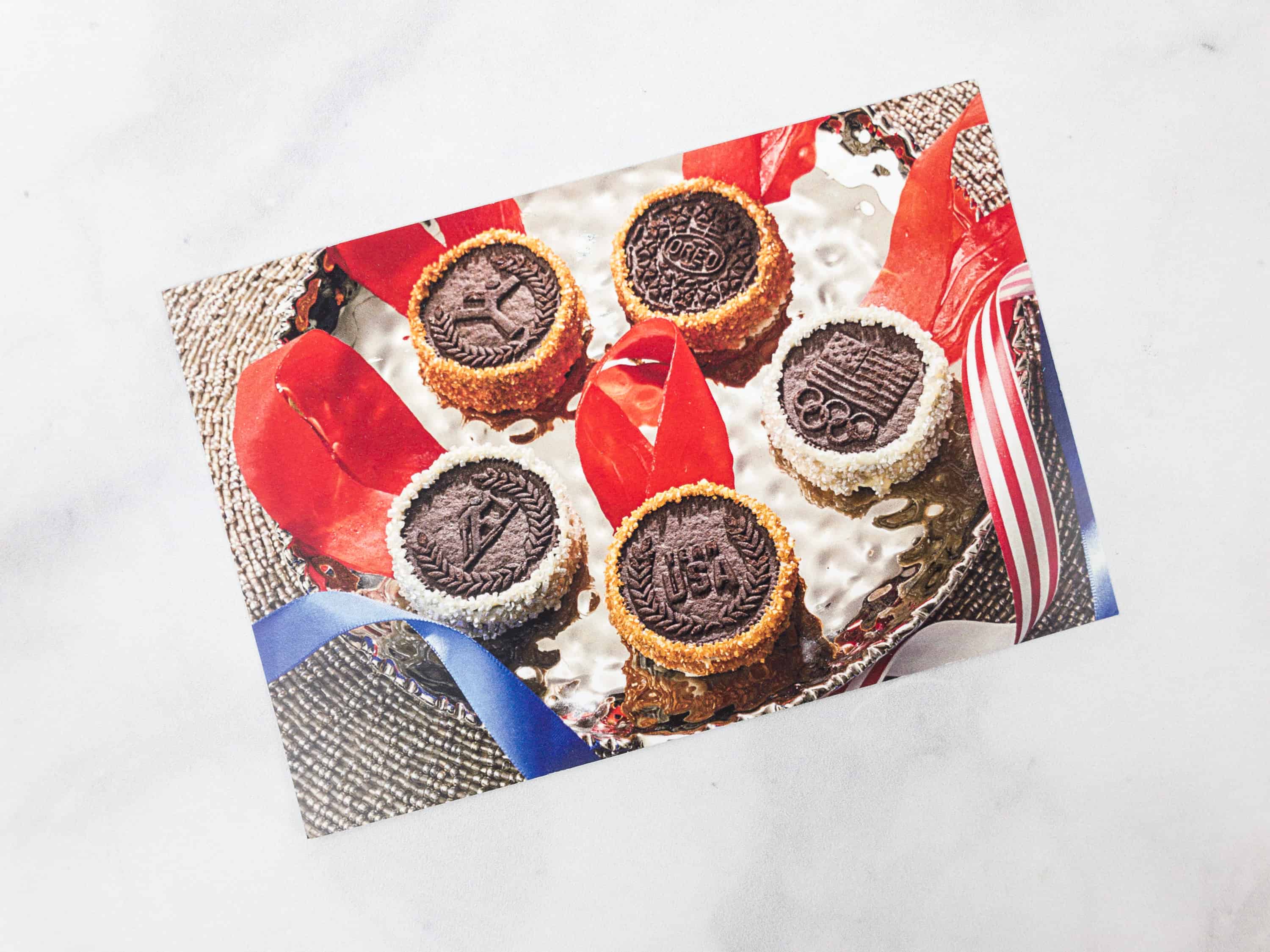 The card features a high-quality photo of the month's featured recipe on one side…
…and complete ingredients plus cooking instructions on the other side. We would be excited to try these Oreo Cookie Medals if we hadn't eaten all the cookies already.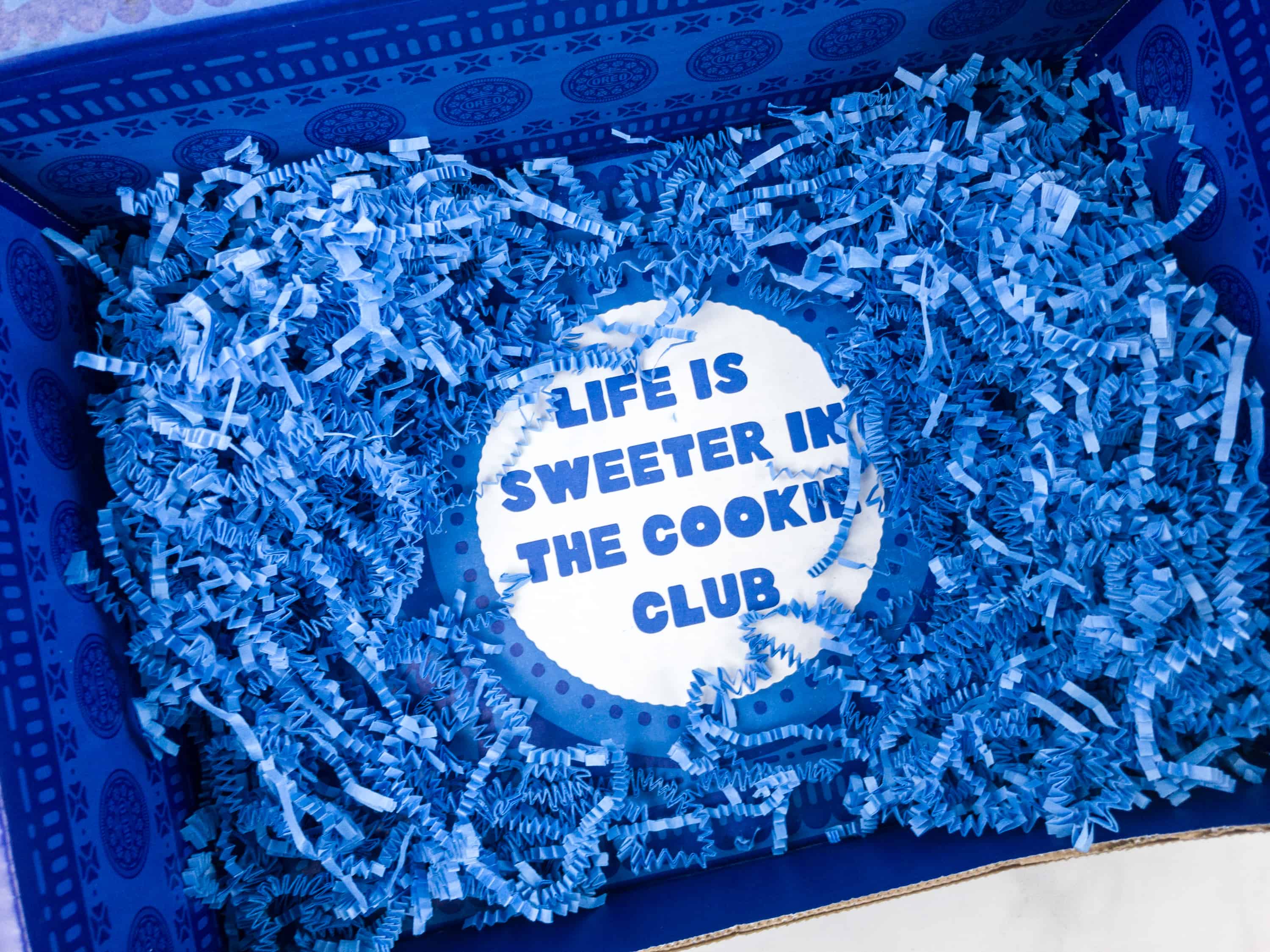 There is a sweet note from the Oreo Cookie Club on the bottom of the box.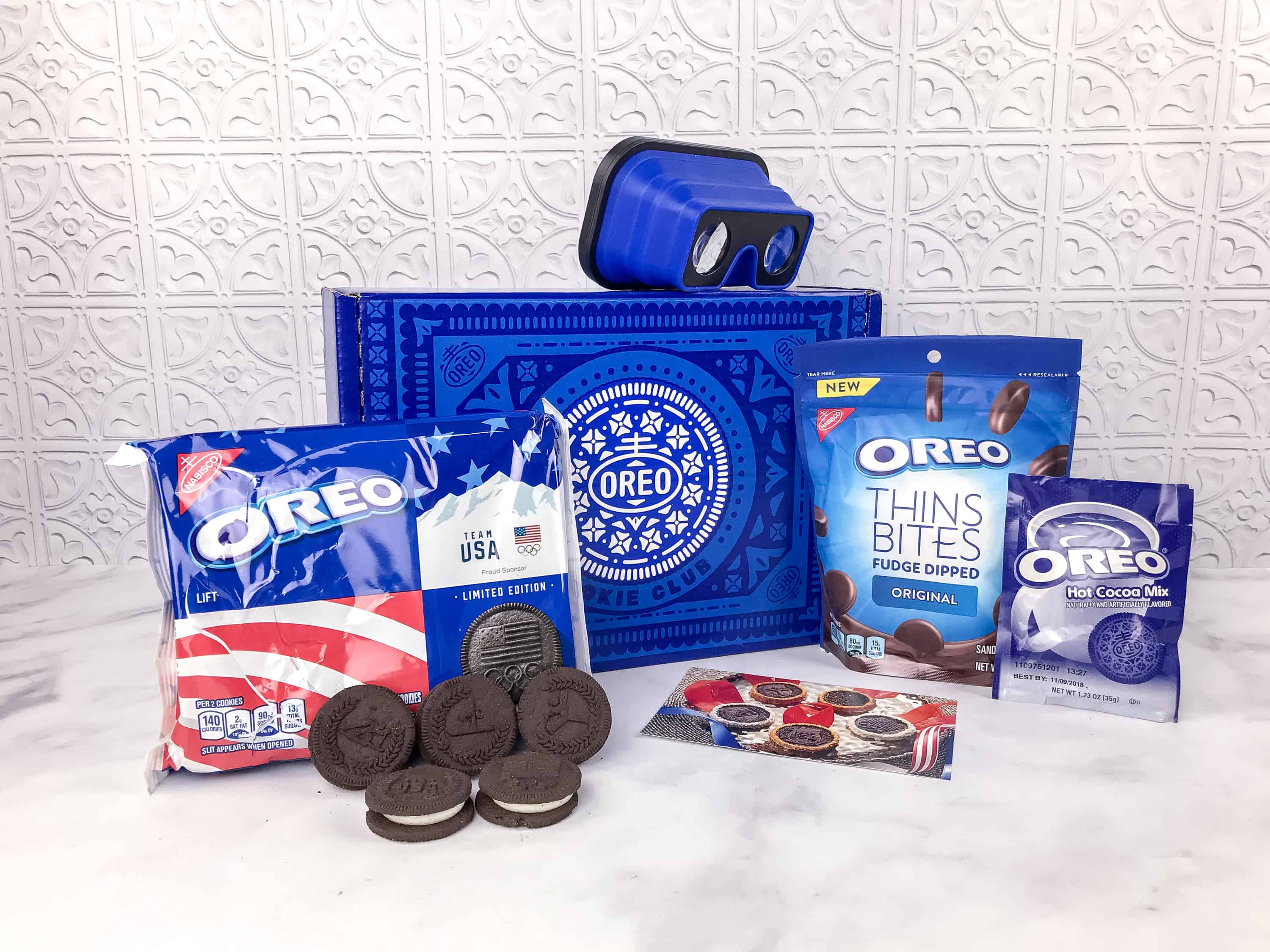 Everything inside my February 2018 box!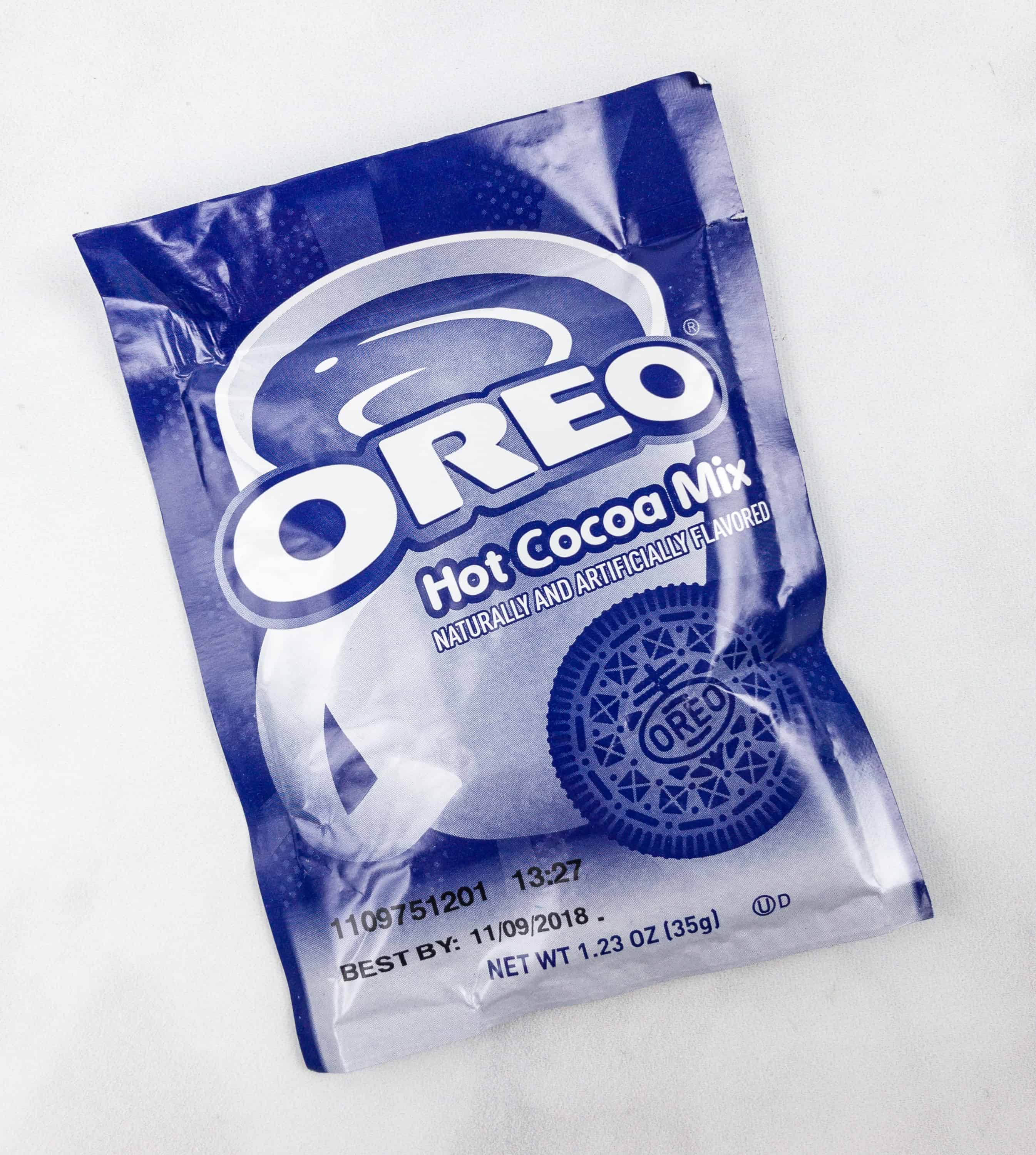 Oreo Hot Cocoa Mix ($1.09) I got the same hot cocoa mix in the previous box, but I'm not complaining because it's so good and I want even more!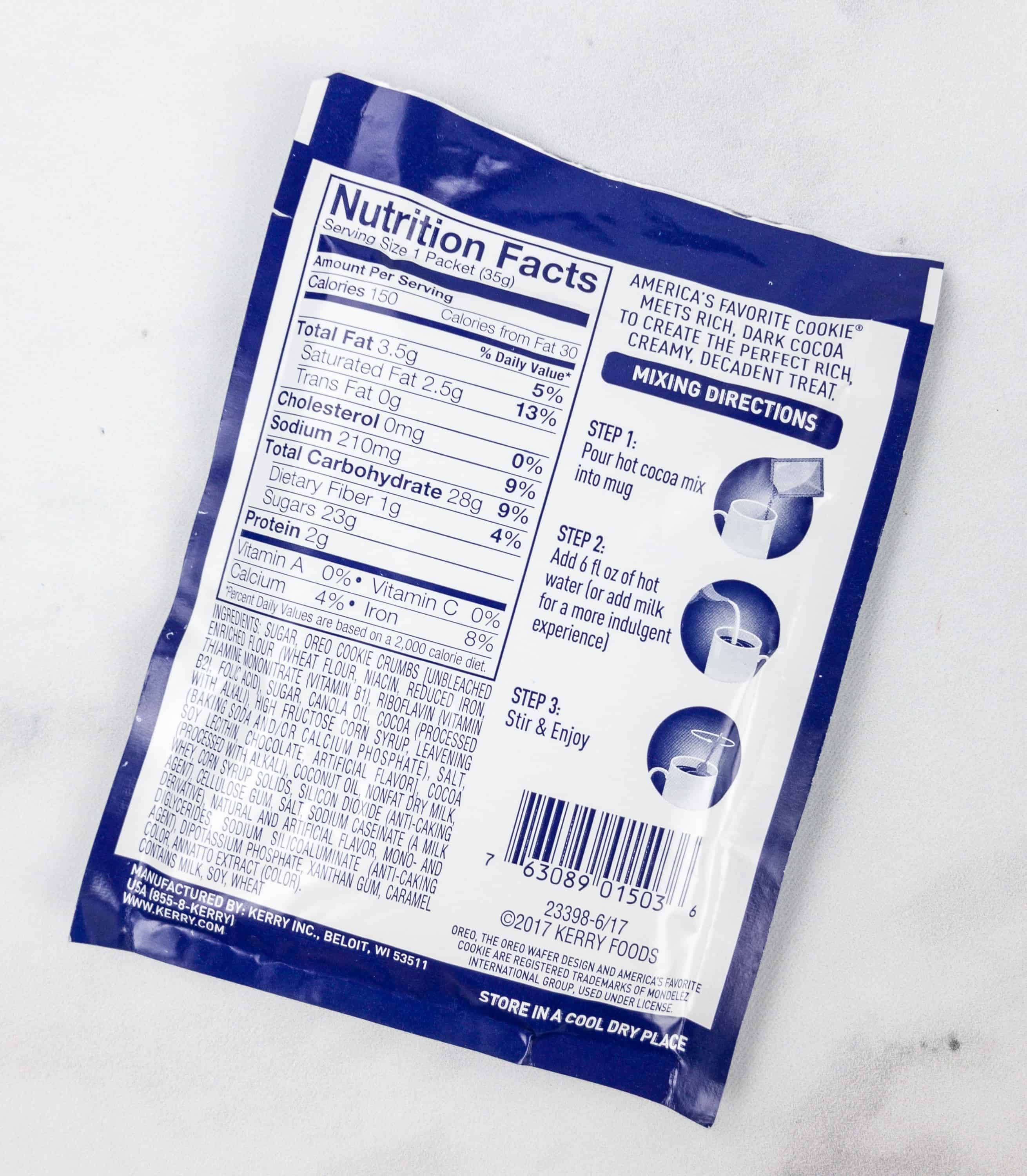 One pack is enough for a steaming hot cup of Oreo-flavored hot chocolate and it actually has OREO COOKIES INSIDE OF IT. We had a cocoa party with our 3 packets and it was yummy – it tastes like a Land O'Lakes hot cocoa.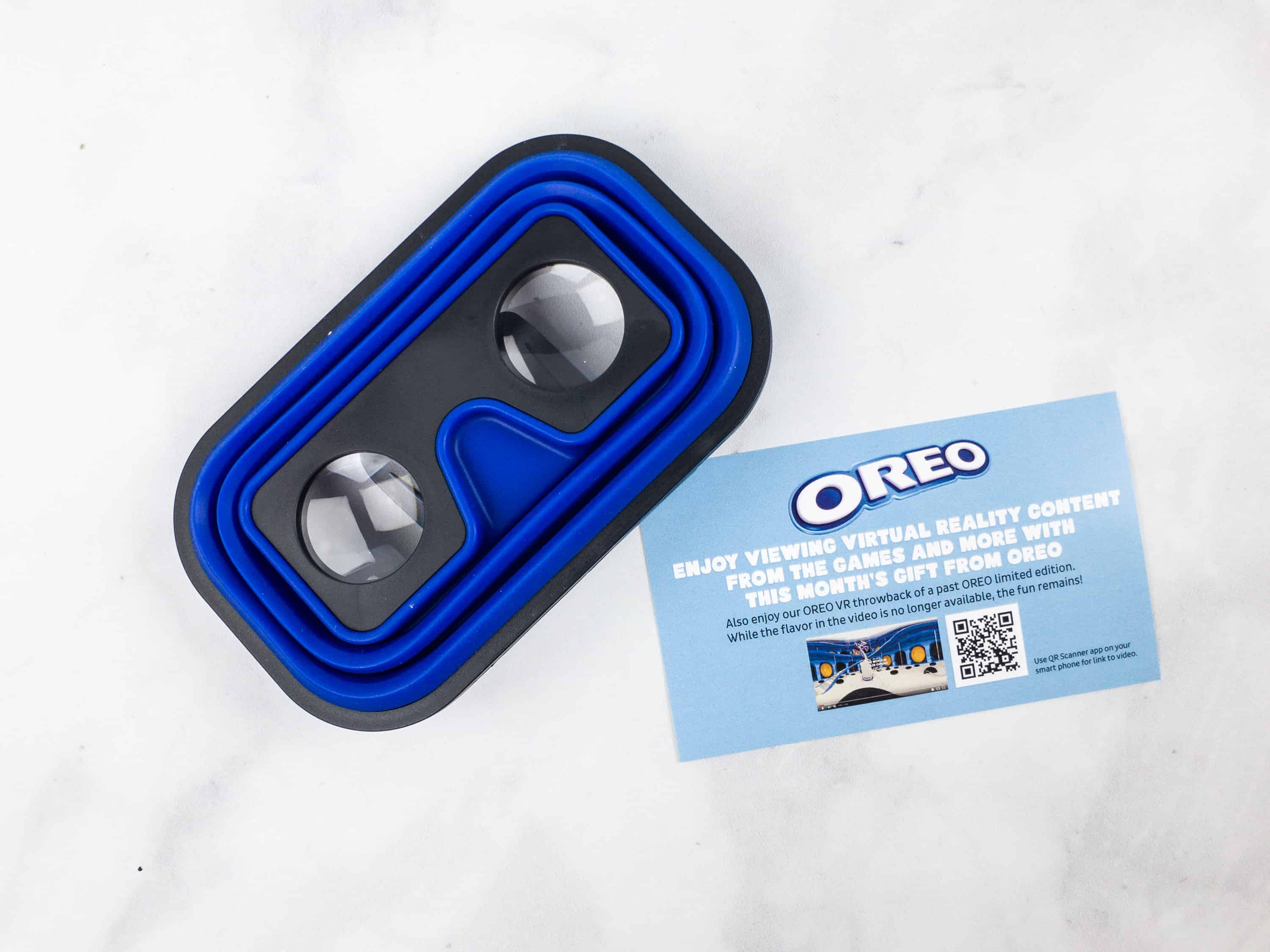 Virtual Reality Eyeglasses For Smartphones. For a one-of-a-kind viewing experience, they sent us an Oreo-themed VR glasses!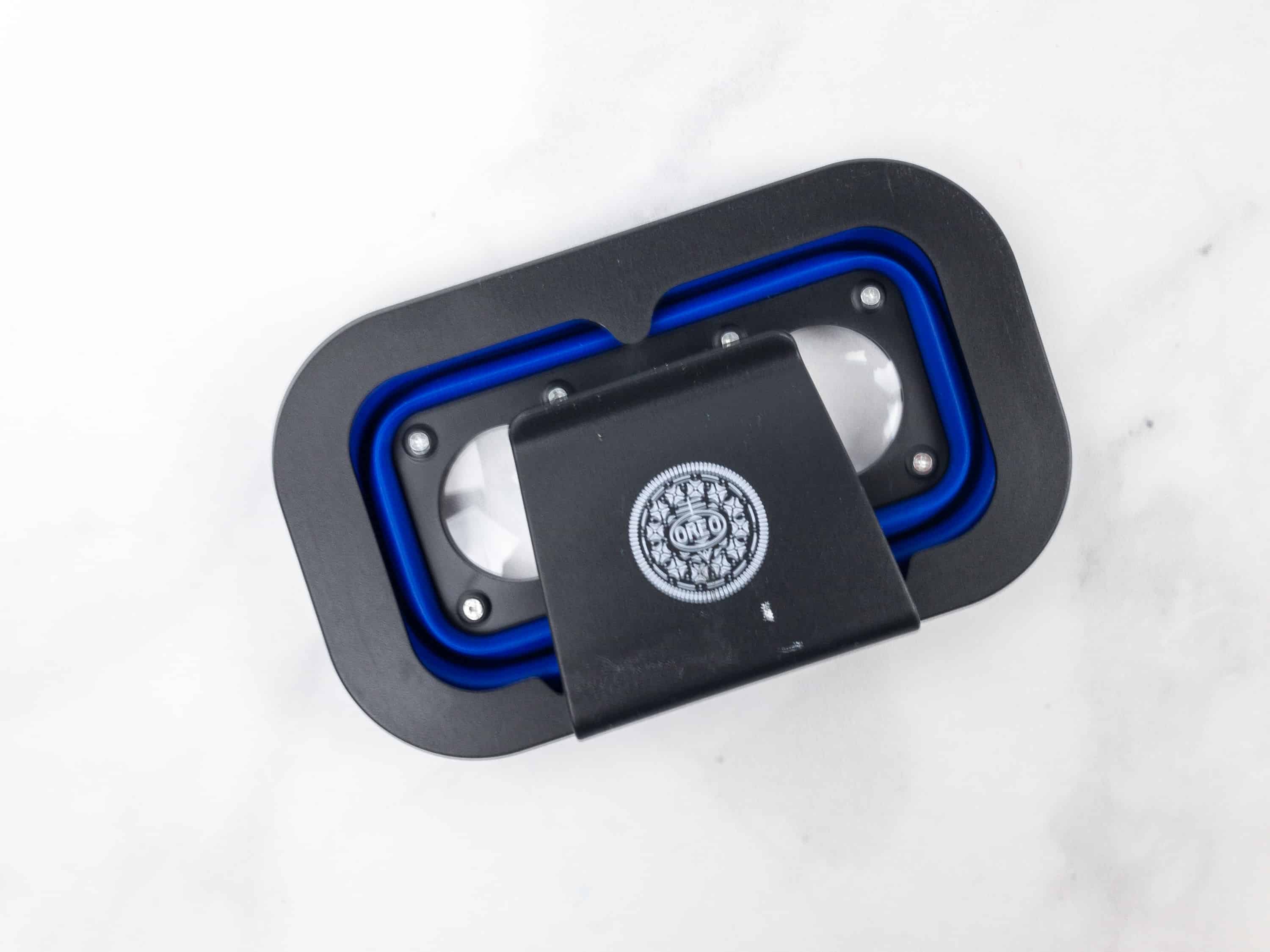 These virtual reality glasses are mostly black with blue accents. It also has a cute Oreo cookie print in the middle of the cellphone holder.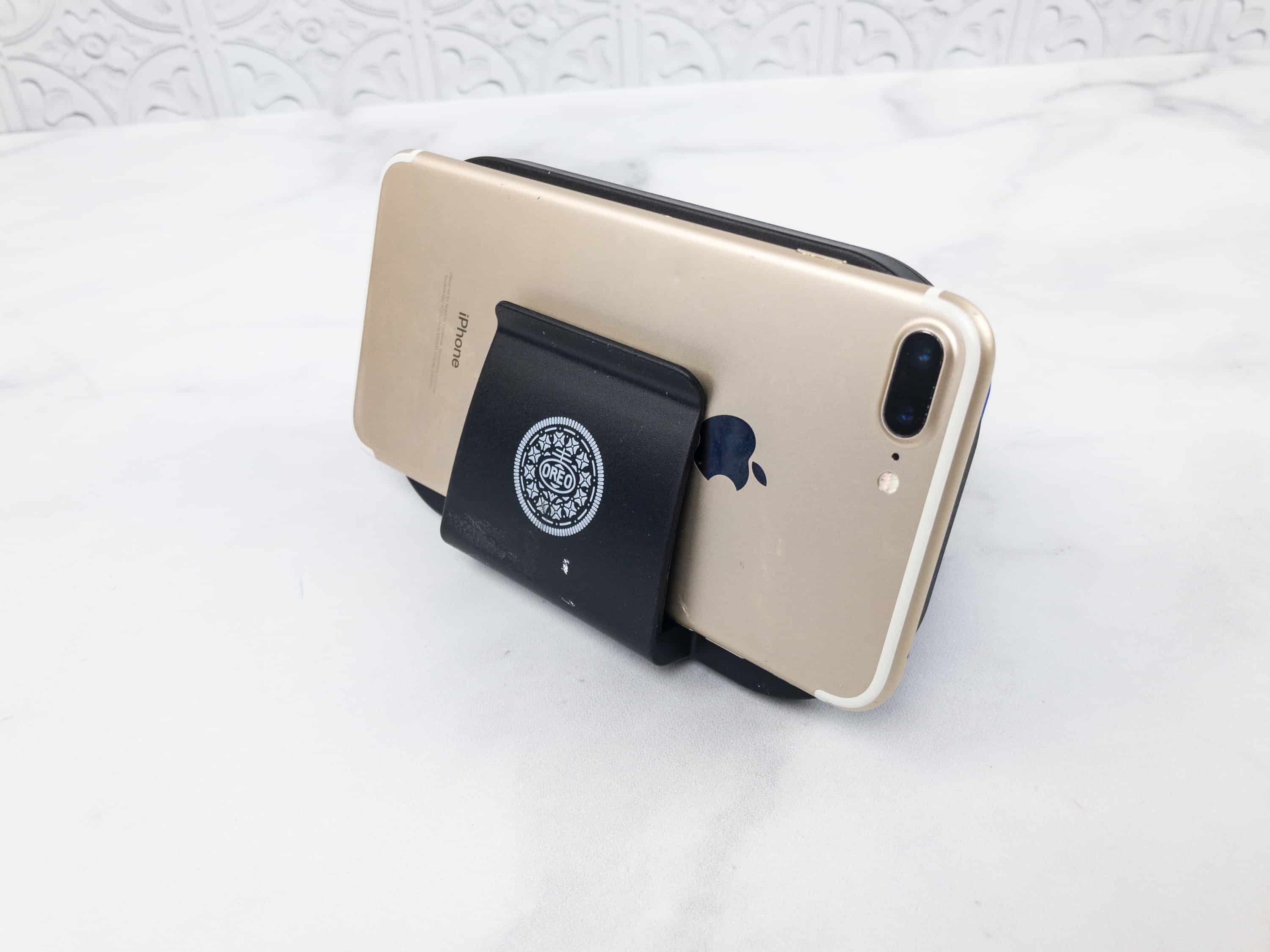 It's wide enough to accommodate different sizes of phones.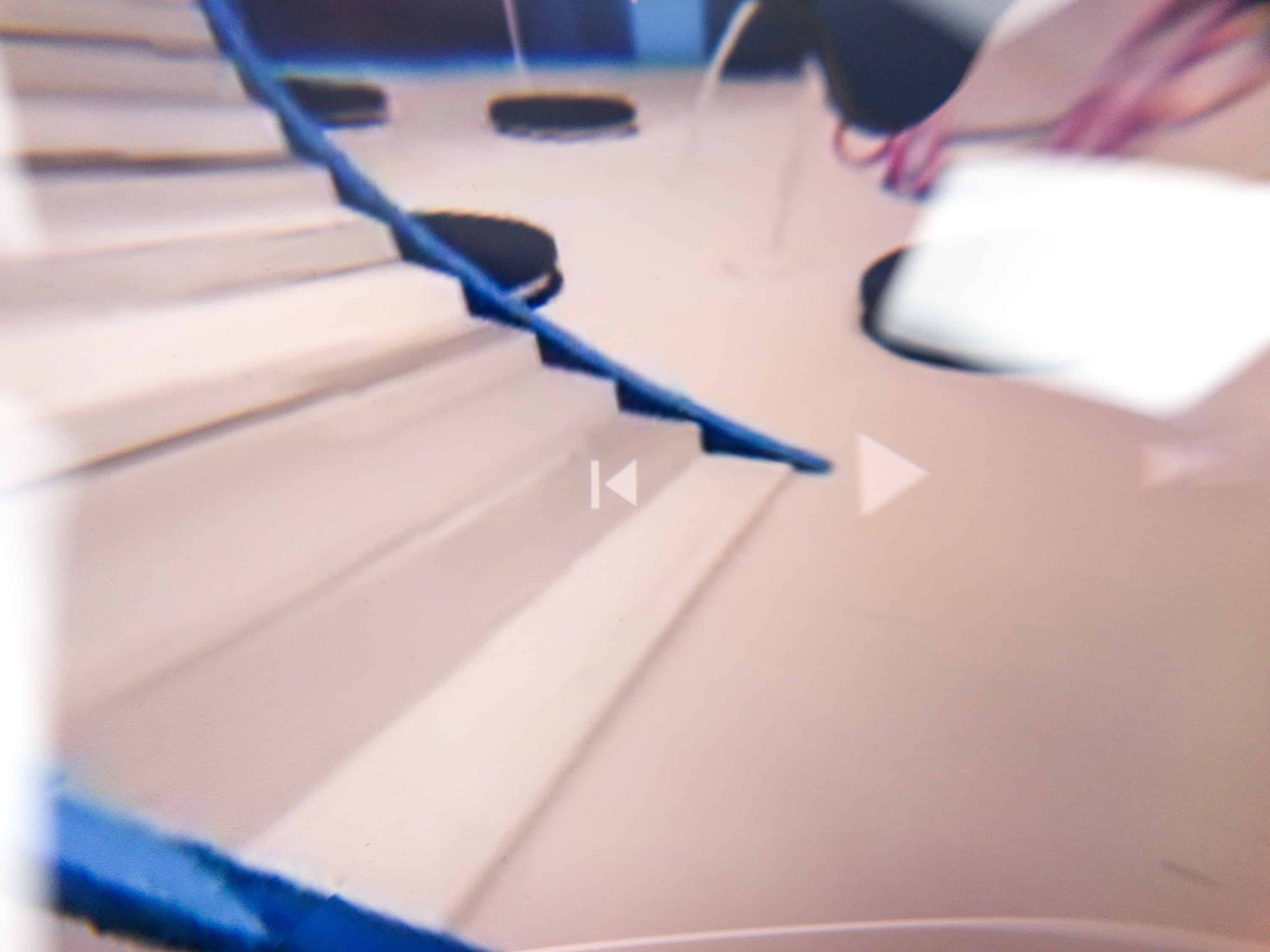 OREO Cookie Club provided a QR code that you can scan using your phone for a link to the OREO VR throwback video. VR glasses are similar to 3D glasses because they allow you to see images on videos that are not usually visible if you look at it with your naked eyes. It's such a fun experience! However, we didn't see an ongoing use for these glasses.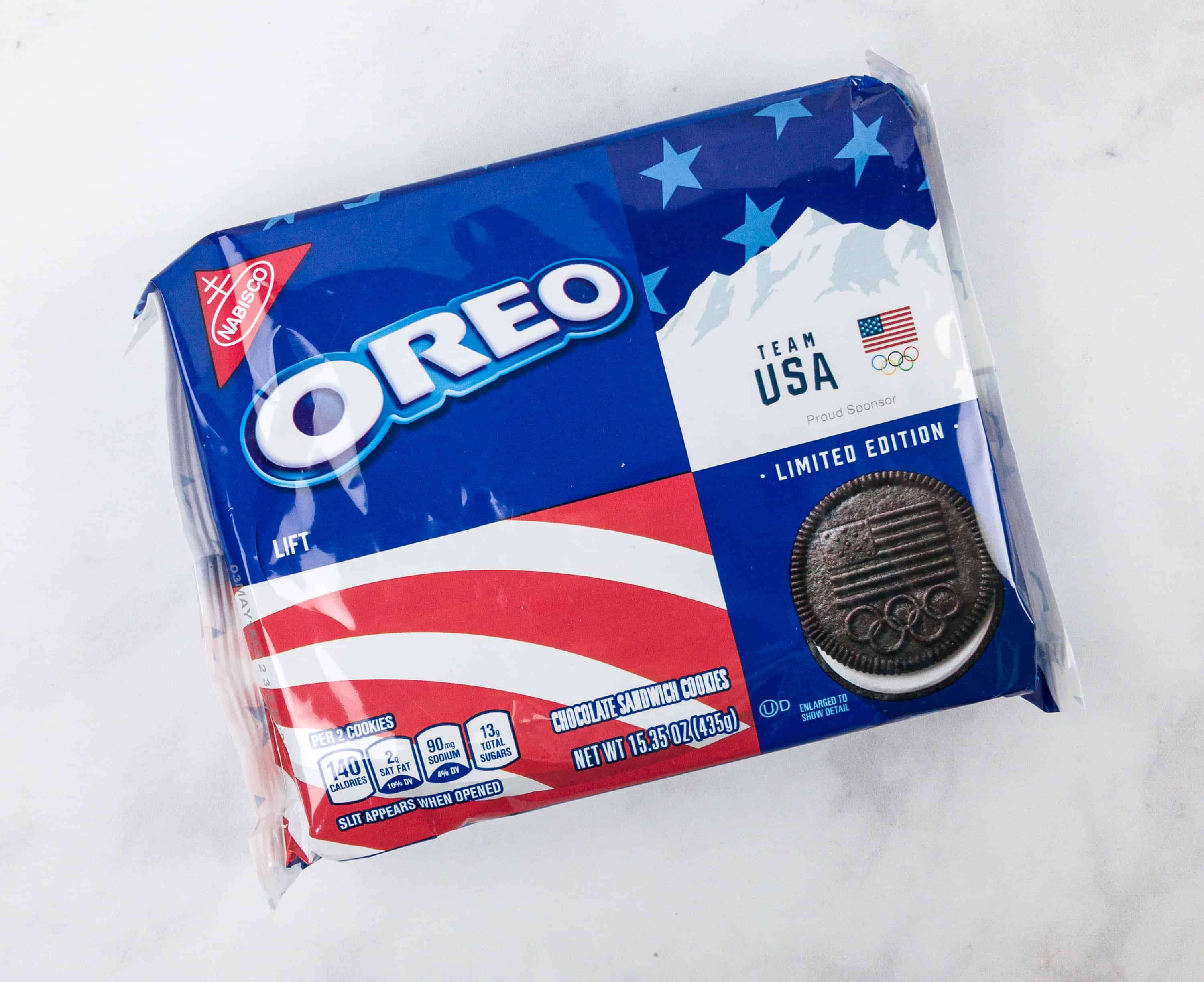 Oreo Limited Edition Olympics Chocolate Sandwich Cookies ($2.99) These limited edition Oreo chocolate sandwiches are Winter Olympics-themed. Go, Team USA!
They have designs featuring various sports from the Winter Olympics including alpine skiing, snow boarding, and figure skating. Of course they also have Team USA logo and a flag with the Olympics rings!
Nothing says elite athlete like a DoubleStuf Oreo. They aren't on the package anywhere, but they definitely have double the filling.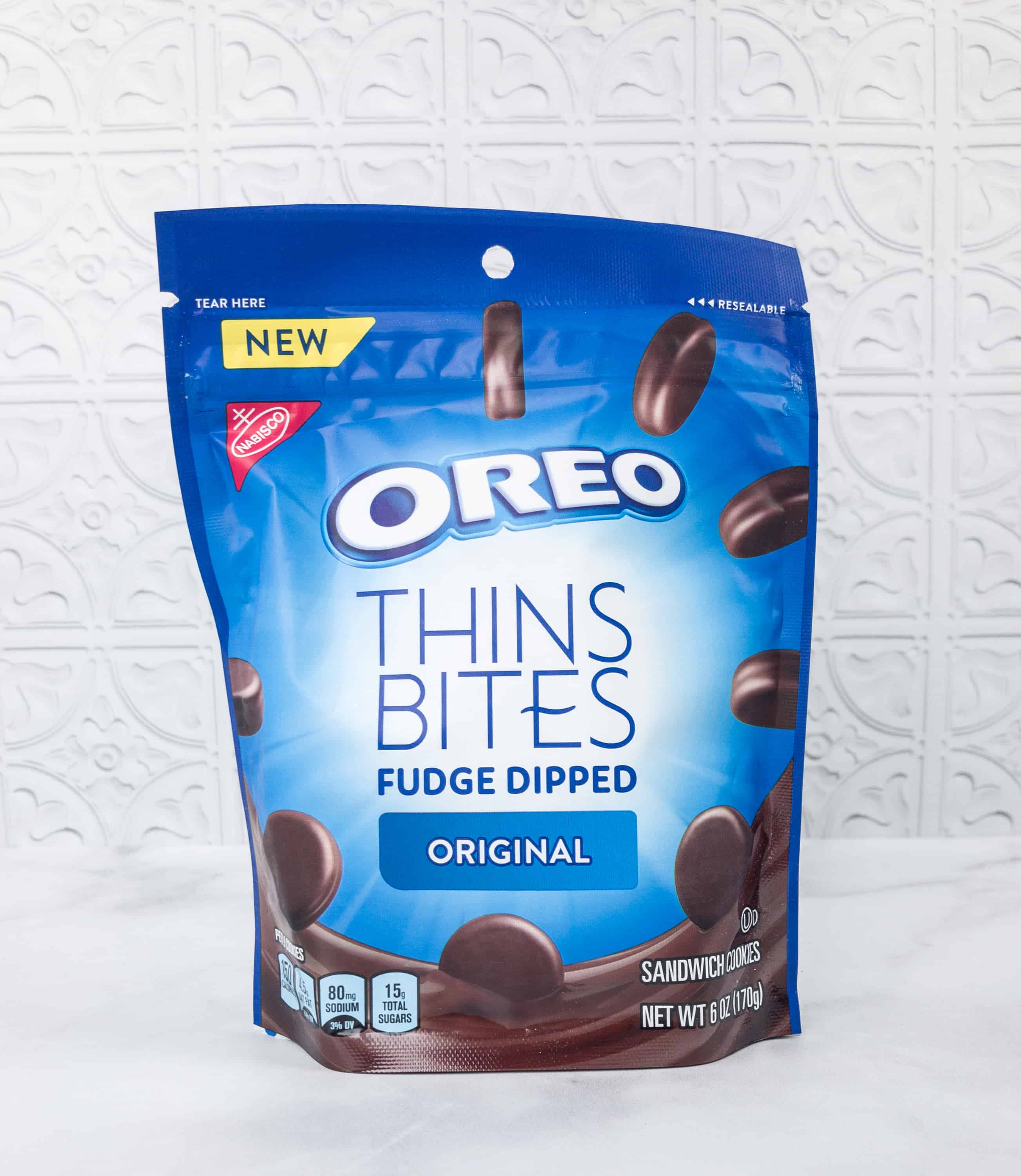 Oreo Thins Bites Fudge Dipped ($2.99) A pack of thin and crunchy cookies with a delicious fudge coating. I found it sweet, but not too heavy.
The treats are packed in a resealable, stand-up bag that makes on-the-go snacking easier and more convenient.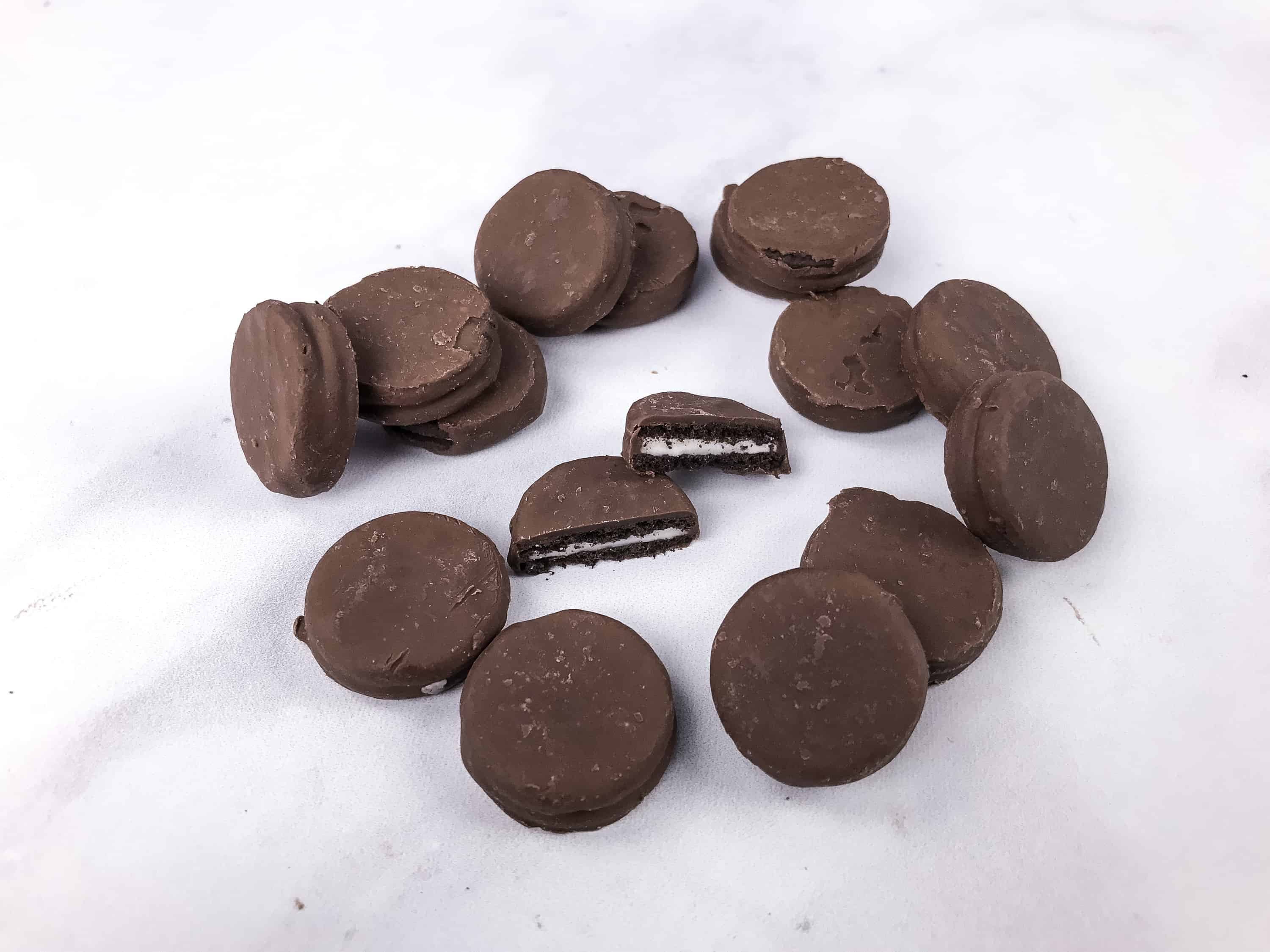 You can also leave them in your refrigerator for a couple for hours. It tastes even better when cold! These were really tasty and went quickly. It was disappointing to get only one pack – and they didn't include a limited edition flavor.
We're big fans of Oreo so we got really delighted when we found out about this subscription. Each box is sure to fulfill your Oreo cravings, and the selections are great for sharing! It's also a fun way of discovering new limited edition Oreo flavors and getting your hands on Oreo-inspired merchandise. The subscription makes a great gift for any Oreo lover or for anyone who deserves to indulge in chocolaty goodness every month. But let's be clear – your subscription cost is going towards shipping, presentation, and convenience, not to actual OREOs!
However, the value is dismal! At about $7 worth of goodies (not including the VR holder, which I put in my donation pile), OREO needs to step it up.  As you can see from the photo above I spotted the two flavors from last month's box at the grocery store – for $6 total if I bought three. This box should include $20 retail of OREO cookies to be on par with other subscription services. An enterprising subscription box entrepreneur could easily create a sandwich cookie subscription that would blow this subscription out of the water in terms of variety and value.
Are you getting the OREO Cookie Club Subscription Box?