The WWE Slam Crate has arrived! The biggest names in professional wrestling are in the WWE and I can't wait to see what this box has in store. WWE Slam Crate is a bimonthly subscription box from Loot Crate full of exclusive and authentic collectibles and apparel – about $60 in value in every box.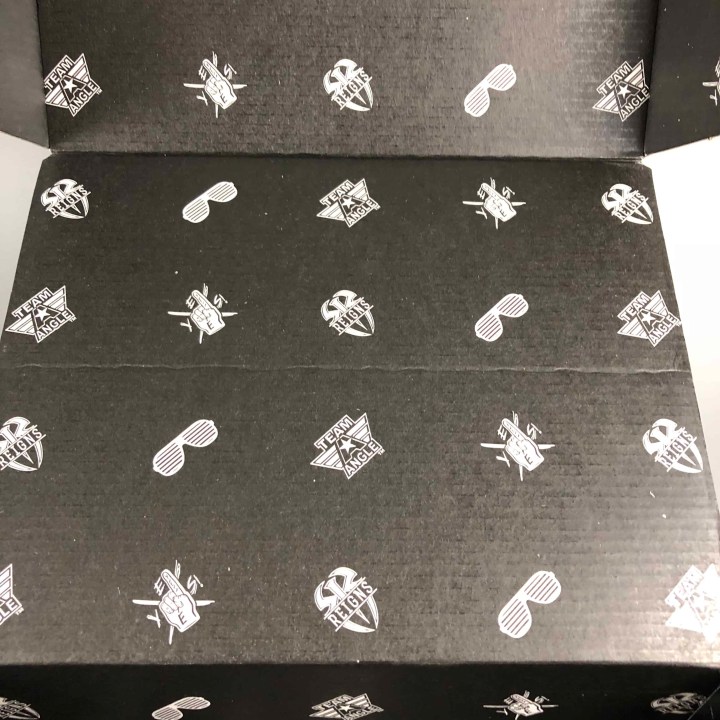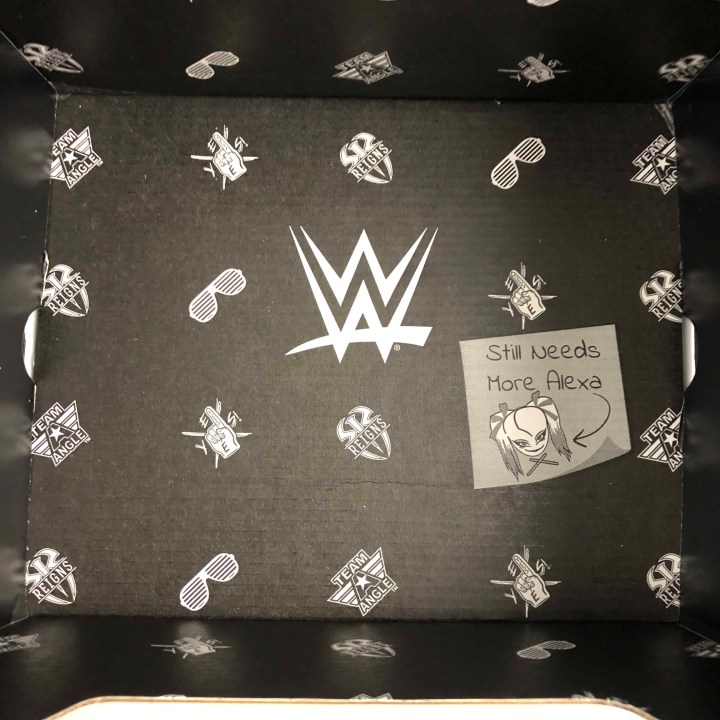 The inside of the box looks pretty awesome!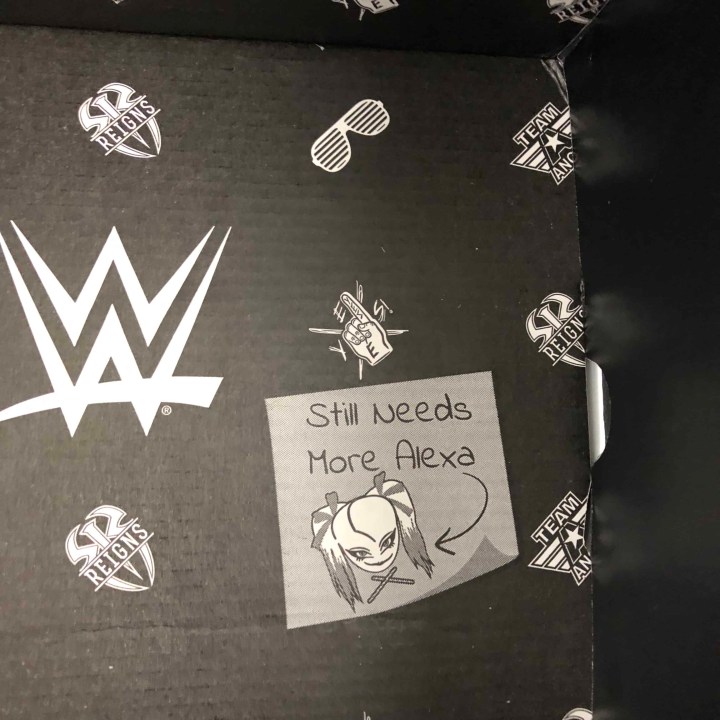 Alexa Bliss has a way of inserting herself into the box.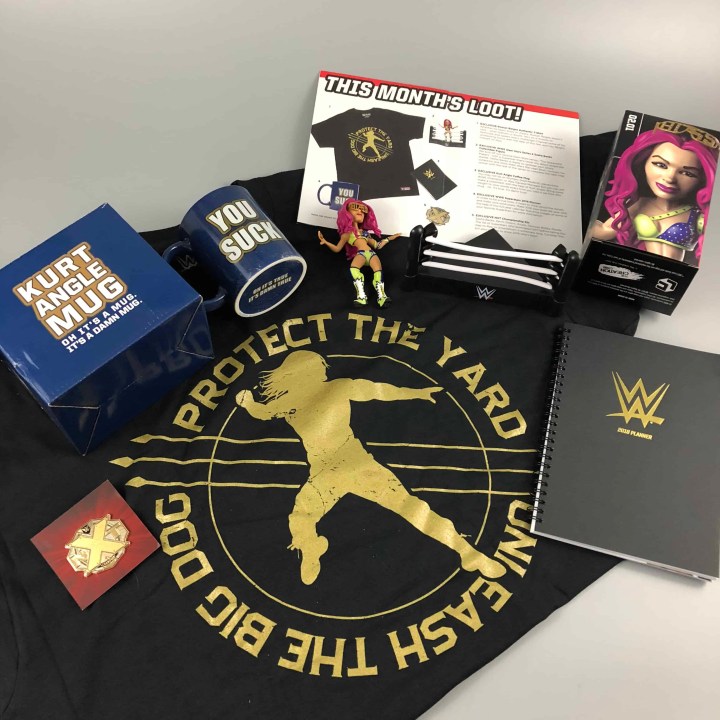 Everything in the crate!
DEAL: Save 15% on any subscription when you use this link and coupon code HELLOSUBSCRIPTION15.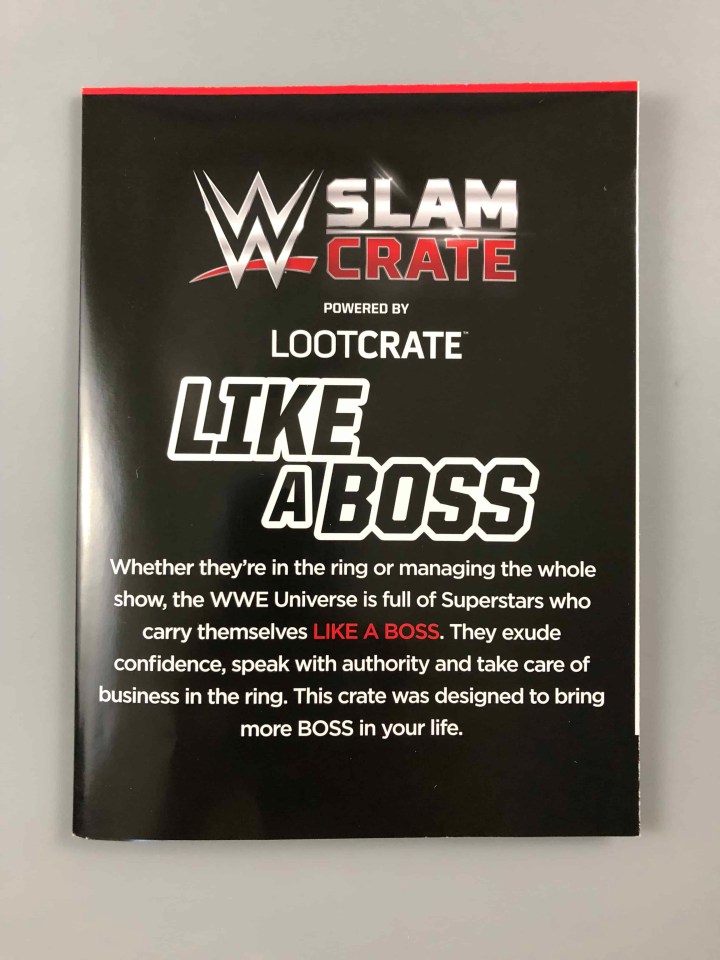 The theme for this month is LIKE A BOSS. The WWE always has a boss or two running around and they all come with their own personalities.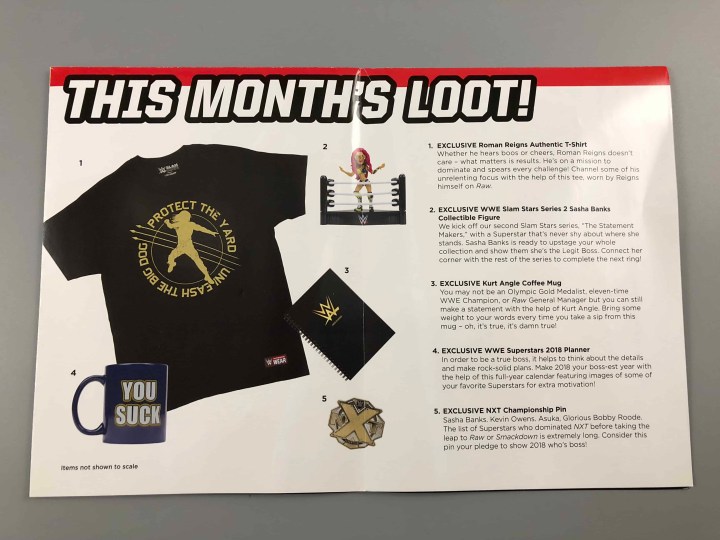 The description sheet lets you know about all of the items within the WWE Slam Crate. There's more to this sheet as you will see in the next couple photos.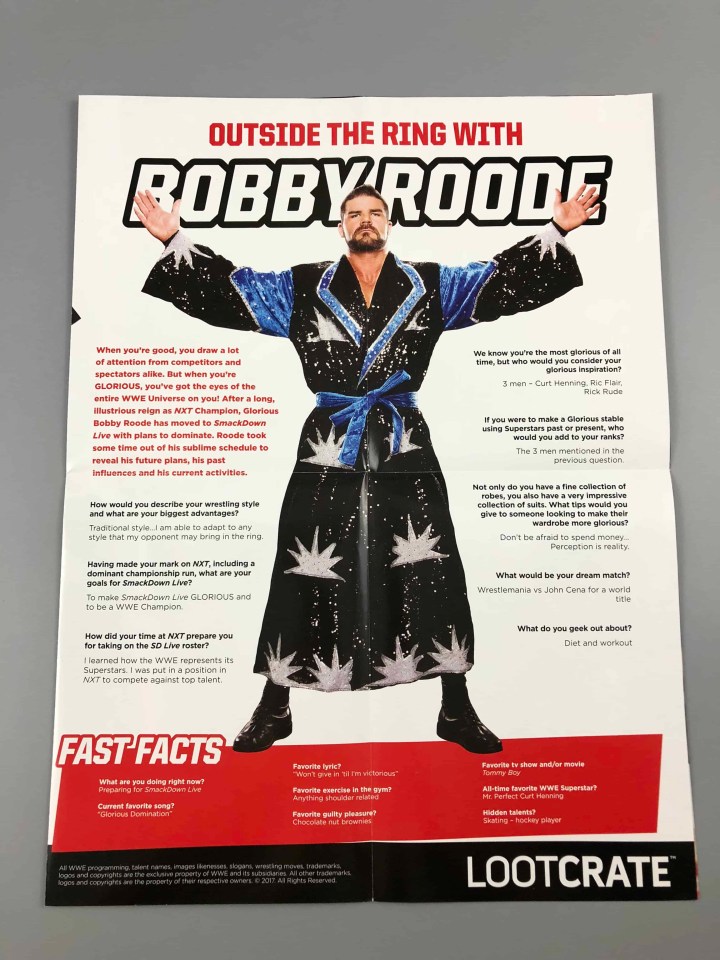 Outside the Ring with Bobby Roode. I like the interviews included with WWE Slam Crate. Bobby Roode has been around for a while now but it is now that he is gaining his WWE glory.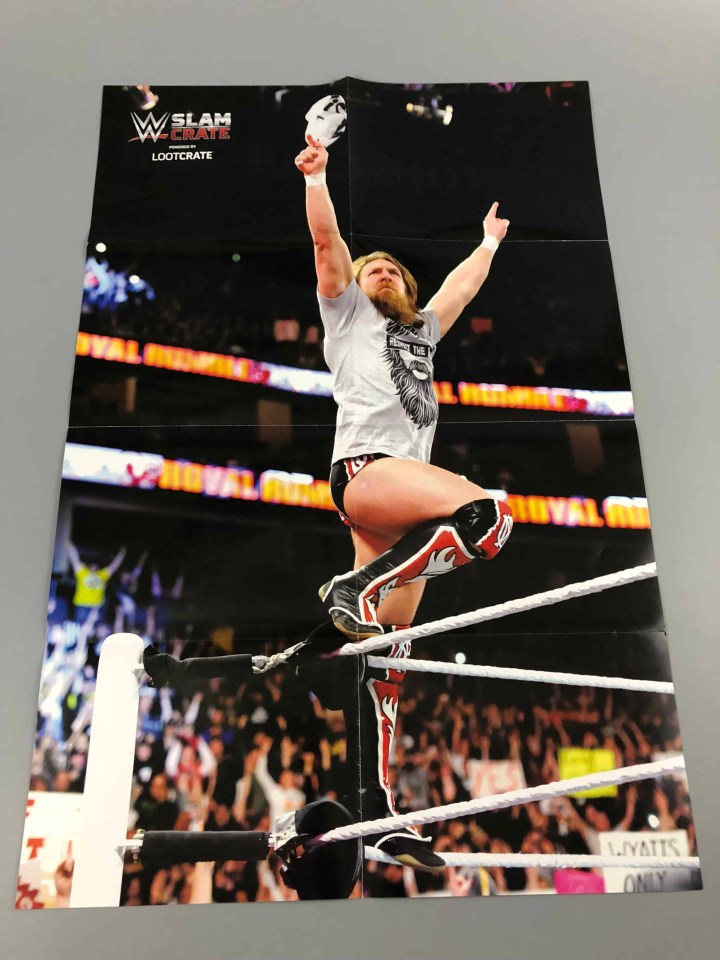 Daniel Bryan Poster. This is a great looking poster of the former WWE champion!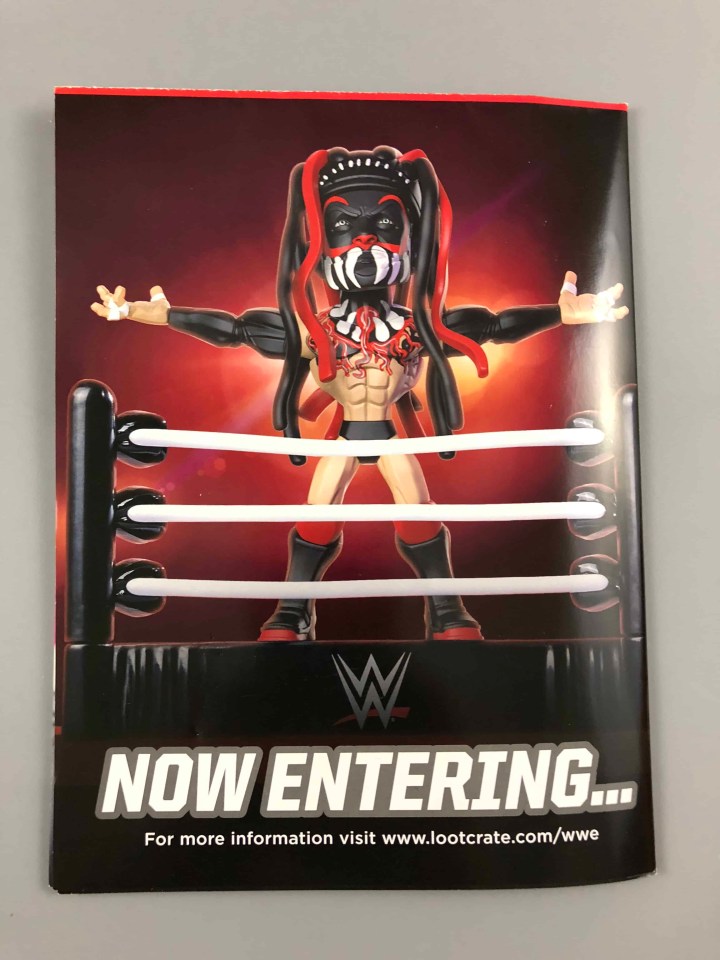 Now entering… a tease for next month's theme! Looks like a "Demon King" Finn Balor collectible may be on the way!
Roman Reigns "Protect the Yard; Unleash the Big Dog" Authentic T-Shirt. Boo him all you want, he's The Guy that beat The Undertaker at Wrestlemania last year!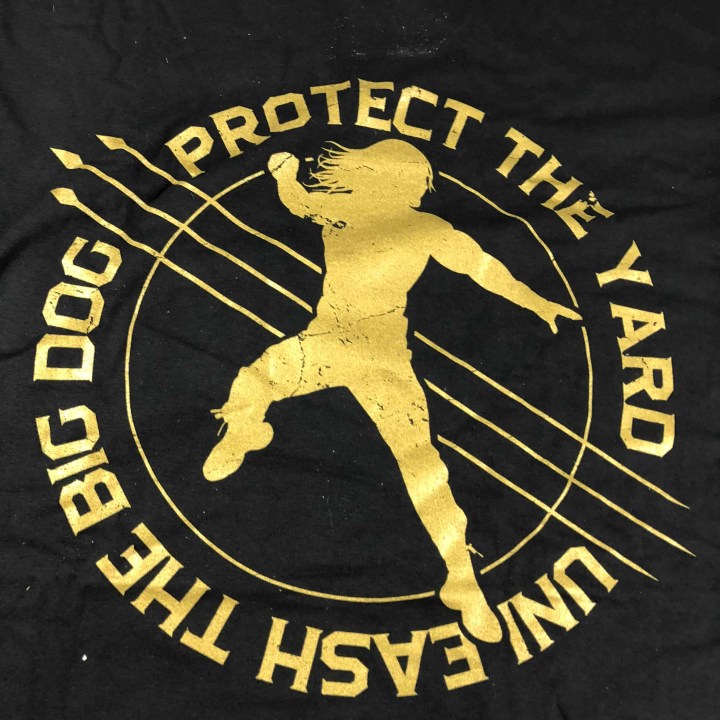 A closer look at the logo on the front.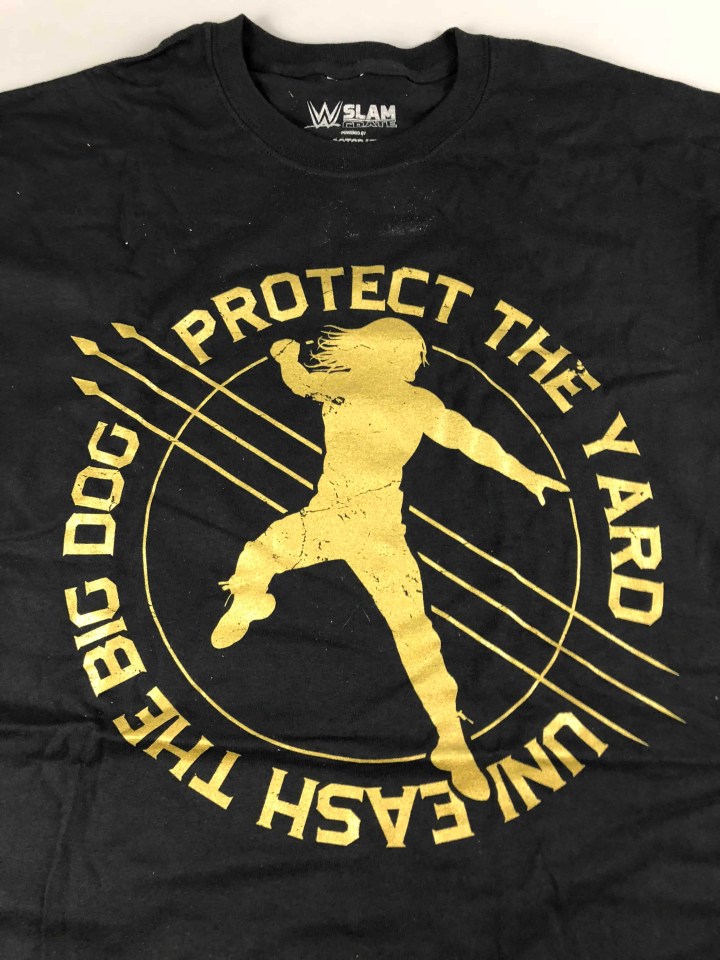 A fuller look of the front of the t-shirt.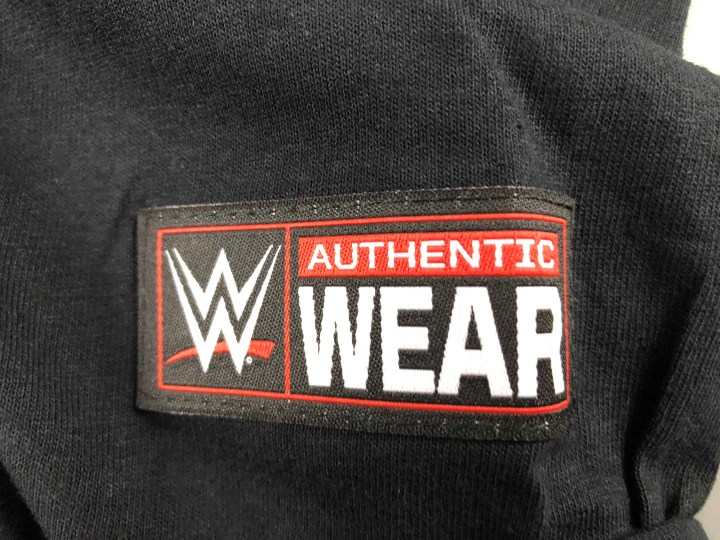 This is an authentic WWE apparel. The tag is on the front of the t-shirt near the bottom.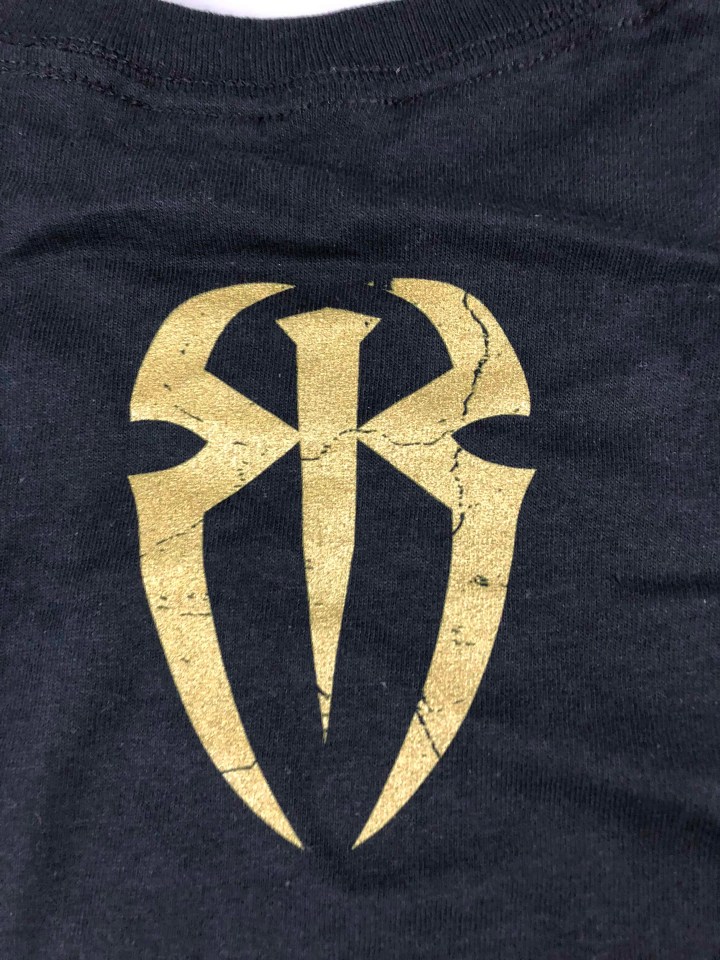 Meanwhile, this logo is at the back of t-shirt, up near the collar.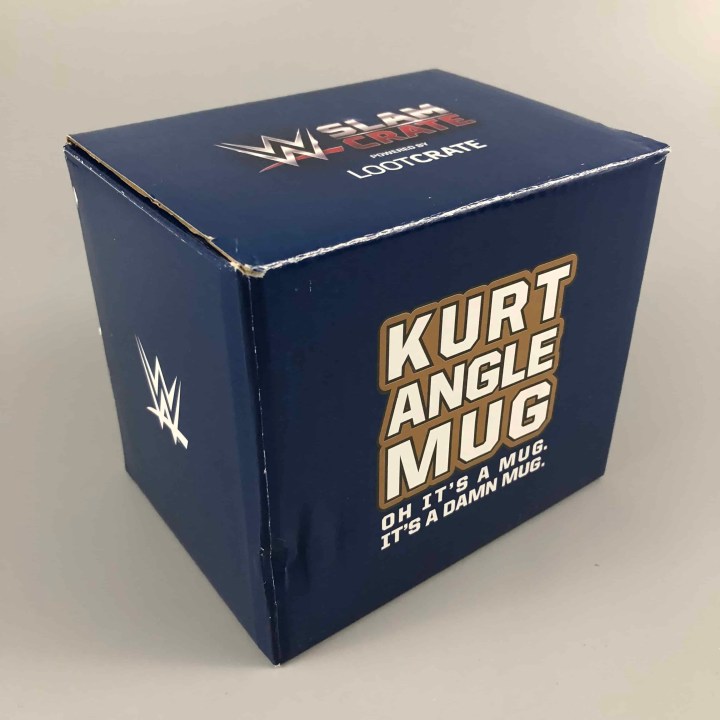 Kurt Angle Mug. I have a feeling this boss mug is going to be pretty great!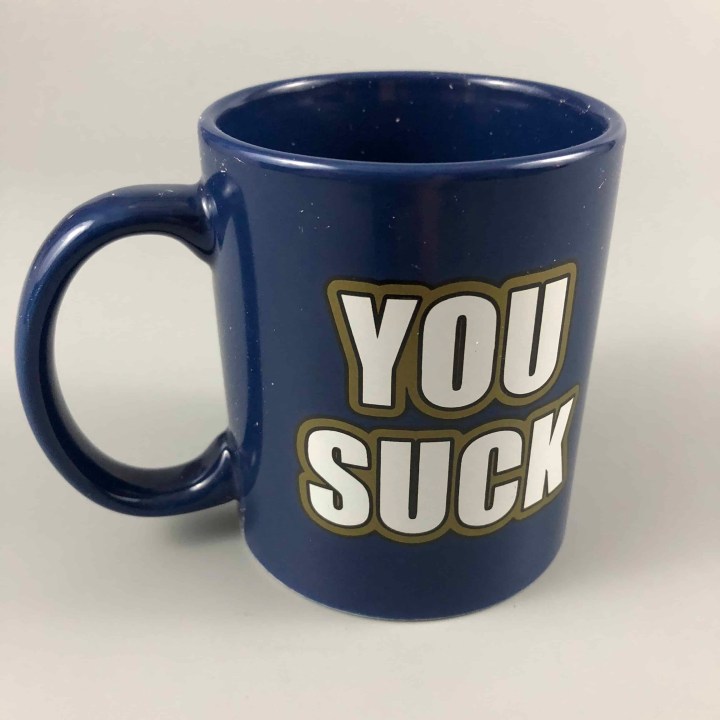 The fans like to say this as Kurt Angle's music plays.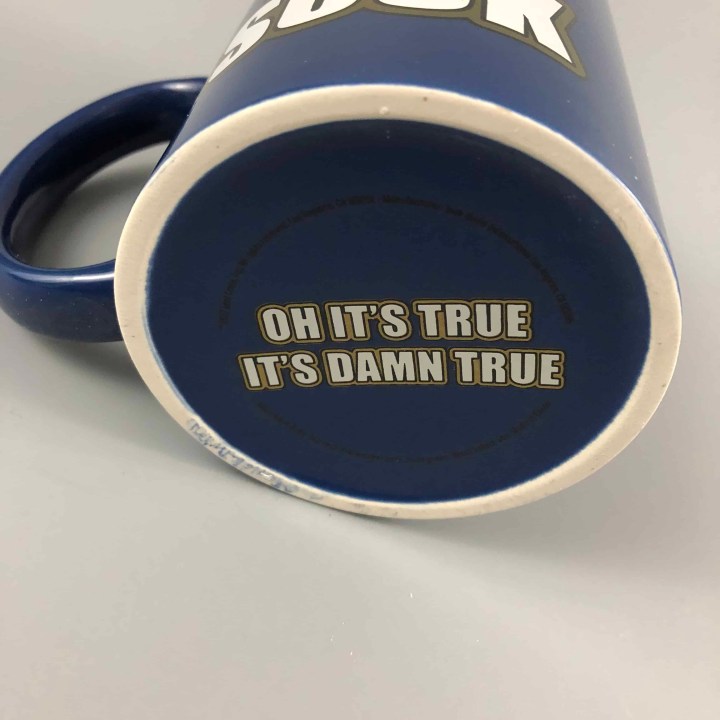 Oh, it's true.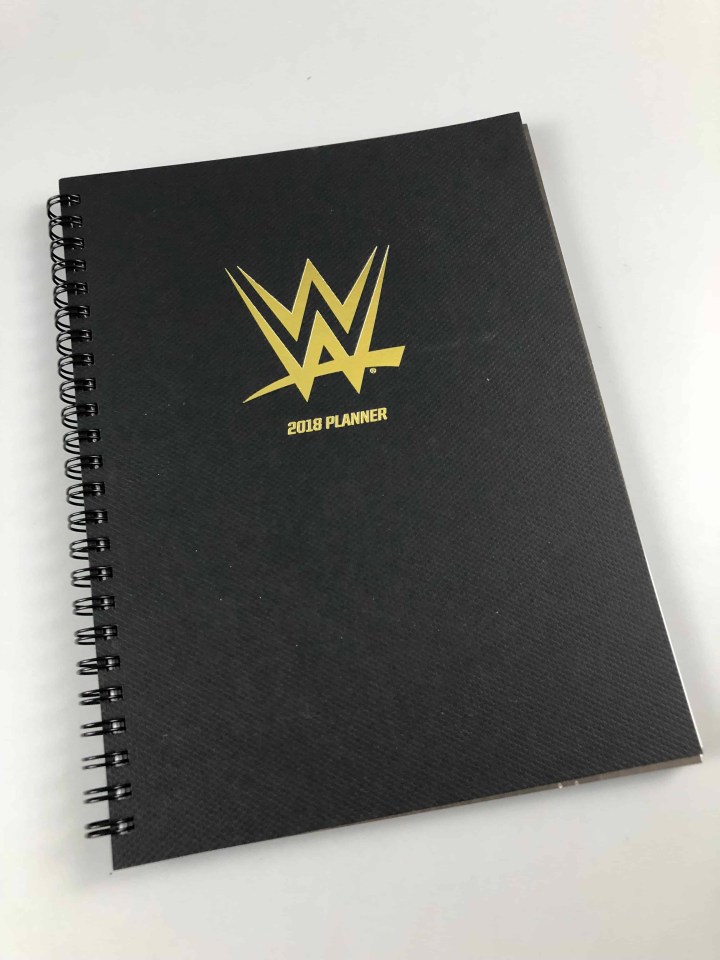 WWE Planner. How did they know that I was looking to get a new planner?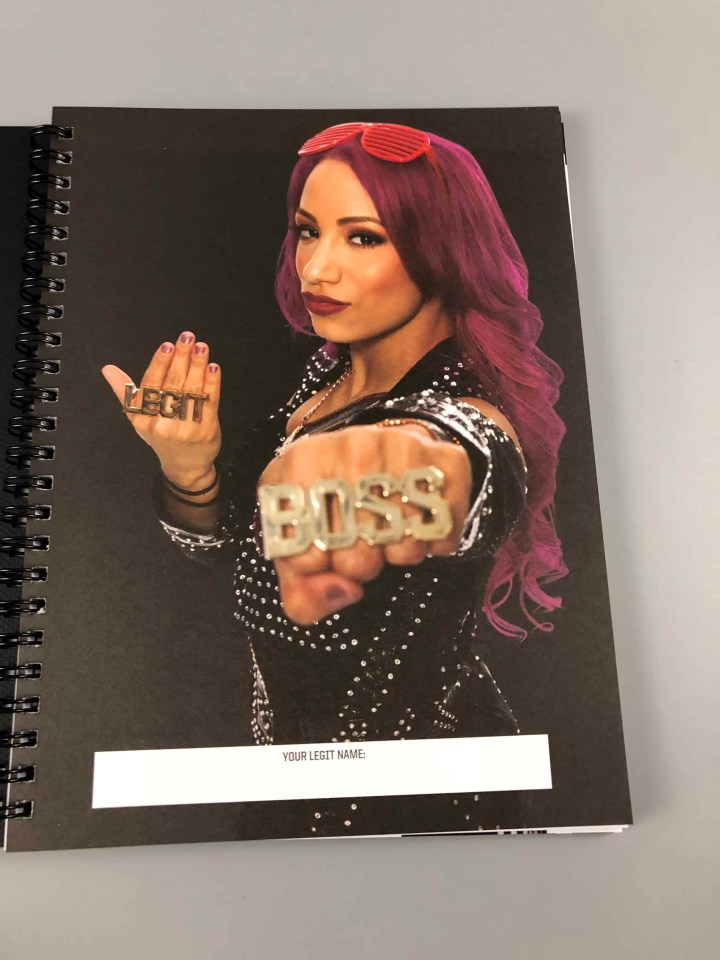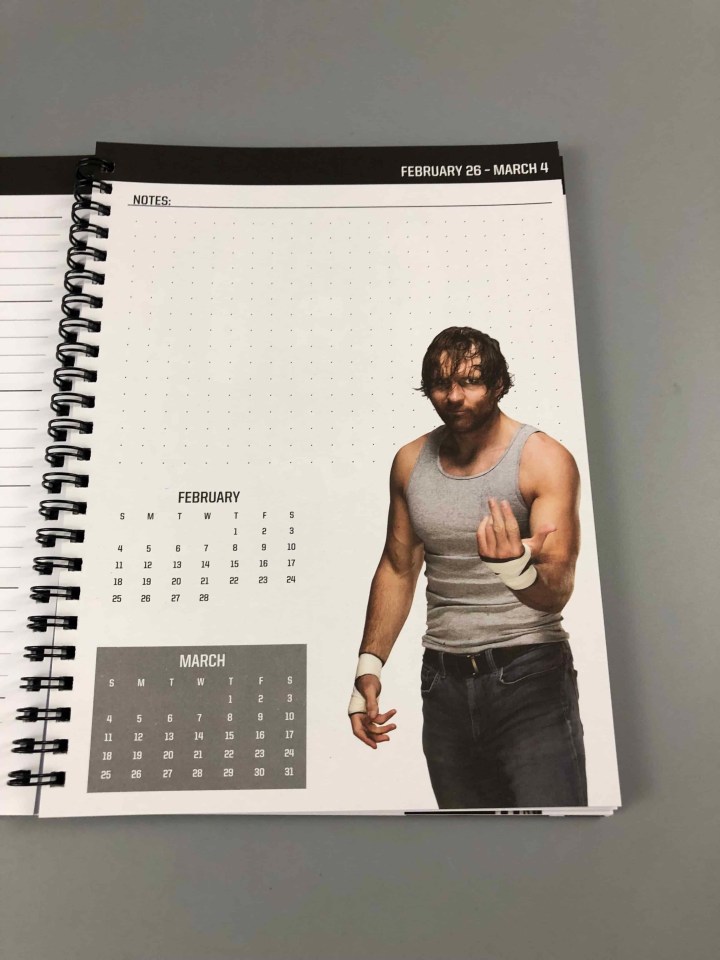 I wasn't expecting a bunch of pictures but I guess I can get past it.
I always check what pictures are in my birthday month. I have a Certified G and a bonafide stud, and you can't teach that!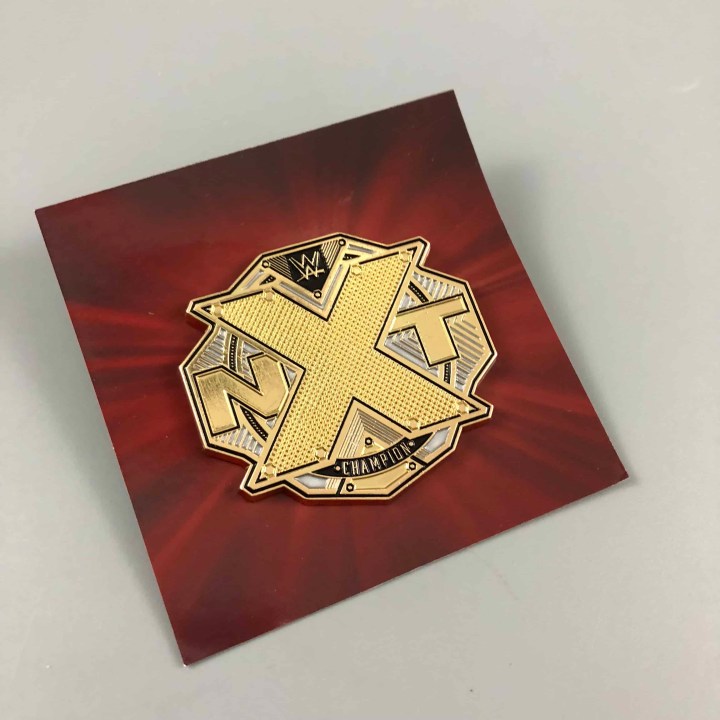 NXT Championship Pin. NXT has taken the wrestling world by storm. It's not my favorite looking championship by any means but I am glad to get this pin. These are the best pins out there.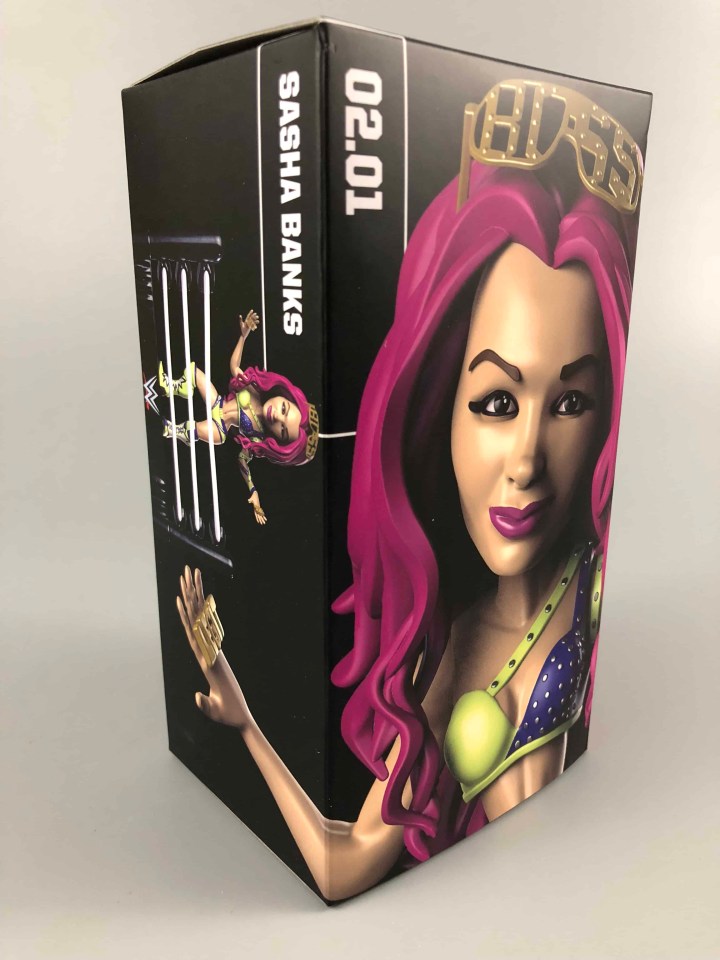 Sasha Banks Figure. She looks like a legit boss!
She's wearing glasses.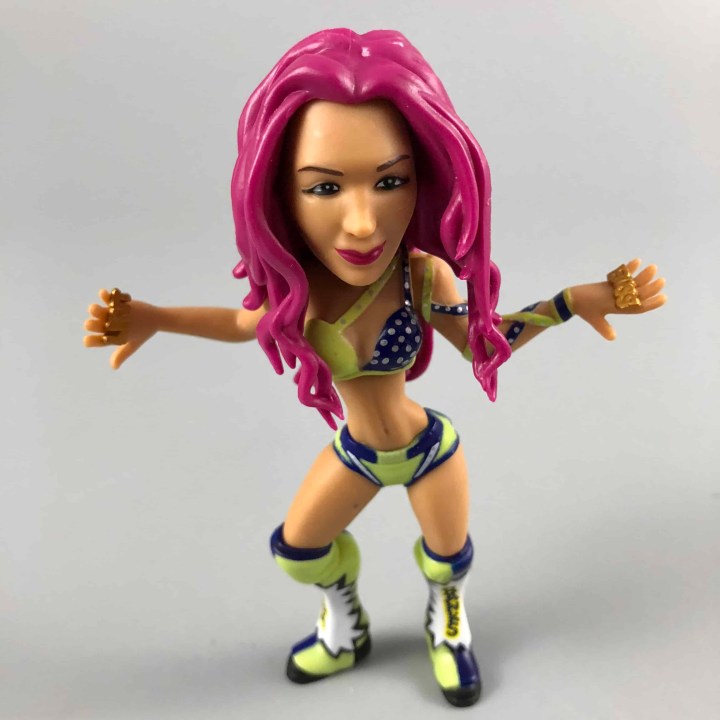 But you can take it off too.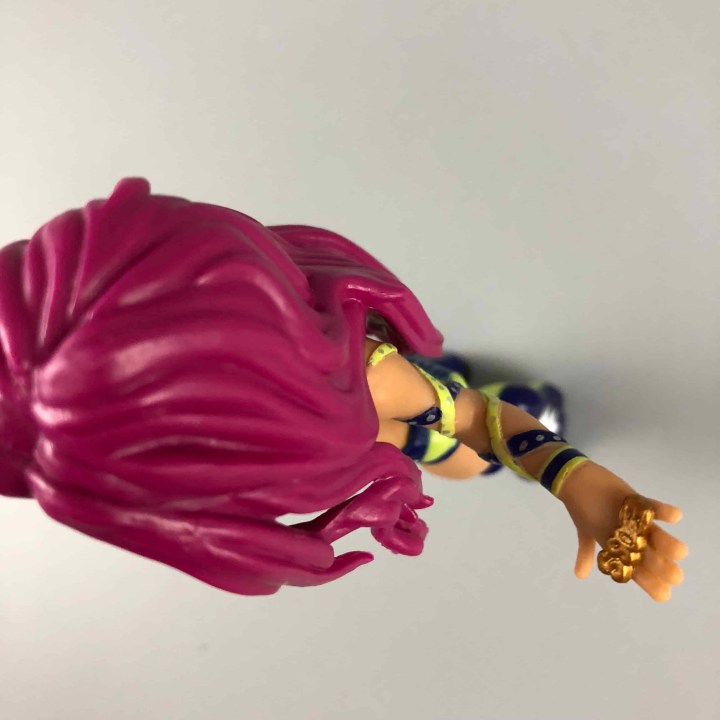 The huge rings are also included, but not removable.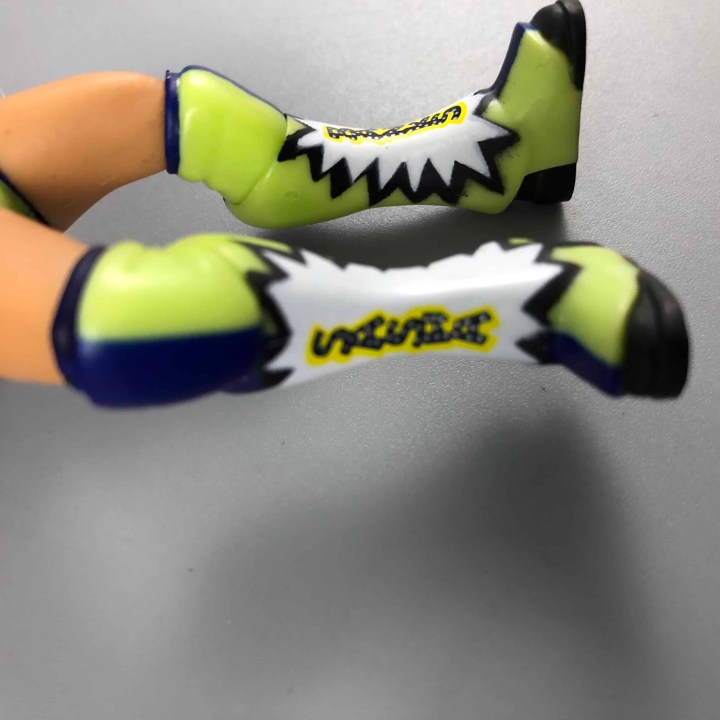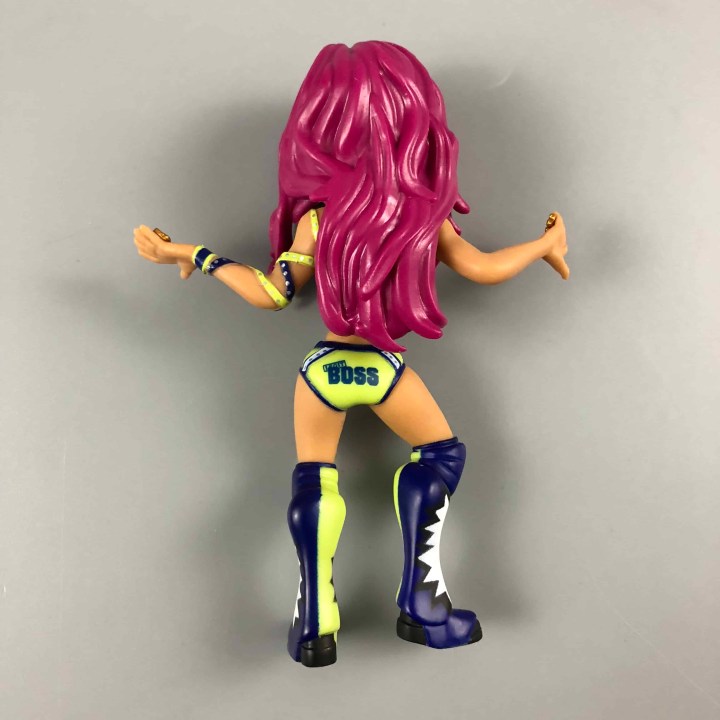 The details are incredible!
The WWE Slam Crate powered by Loot Crate is a ton of fun! It's full of items that are exclusive to the box and they are pretty remarkable as well! If you're a WWE fan, you need to check this out.
What do you think of this month's WWE Slam Crate?