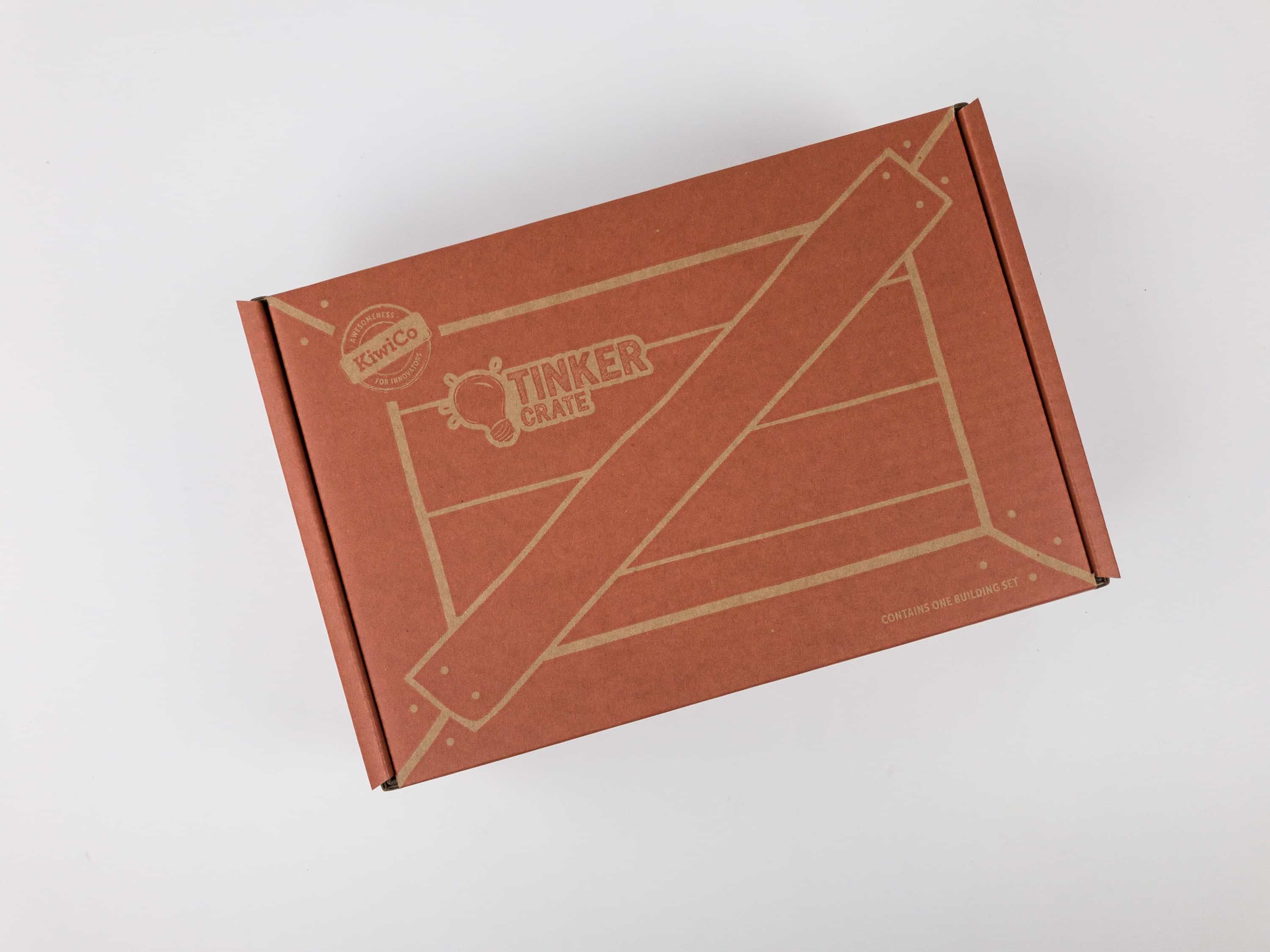 Tinker Crate is a subscription box that inspires kids to learn about science, engineering, and technology, all while having lots of fun. Each month, the box explores a field of study within a STEM (Science, Technology, Engineering, and Math) discipline. Kids practice their problem-solving skills and learn how to engage in both structured and open-ended exploration and investigation. Most boxes walk the tinkerers through the construction of fairly complex mechanical devices.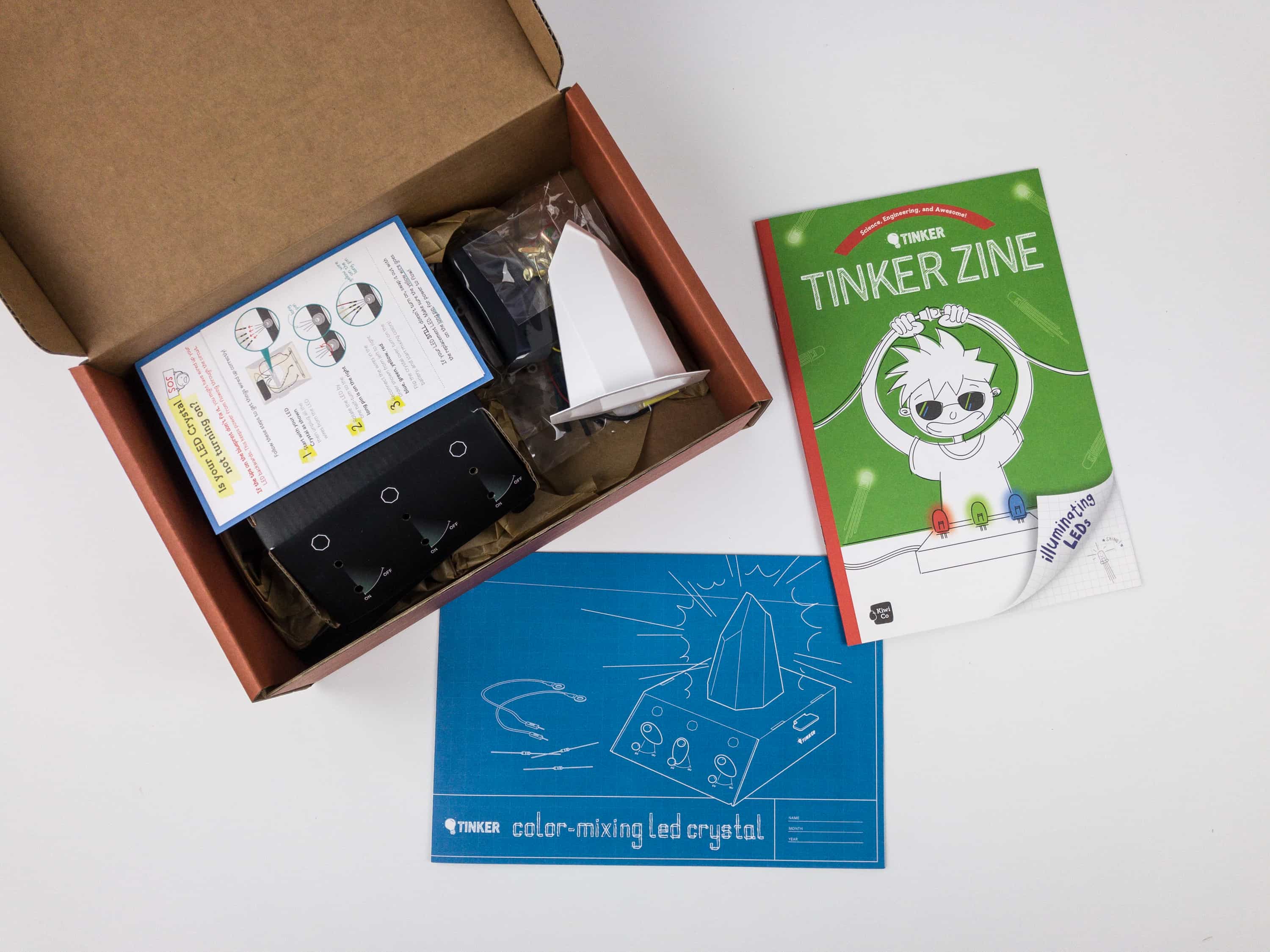 This month, we're making a COLOR-MIXING LED CRYSTAL!
Everything arrives together in a single Tinker Crate – the supplies, a fold-out instruction sheet, and the Tinker Zine.
DEAL: Use this link to save 40% on your first box of Tinker Crate! (or Kiwi Crate and the KiwiCo family subscriptions Koala Crate and Doodle Crate).
The main project is always a great hands-on activity and a great demonstration of the scientific principles featured in the box, but the Tinker Zine is full of well-written, historically and scientifically accurate background and explanatory materials. This where the lessons really take shape!
The instructions and other project info are printed on a faux blueprint fold-out sheet.
One side of the sheet has pointers for using your newly-constructed device, plus an inventory of all the supplies provided in the Crate.
The other side contains highly-detailed illustrated instructions.
Lots of explanatory blurbs, close-ups of technical areas, and arrows to show where parts are to be placed.
They even include checkpoints to verify that assembly is going properly.
They give you enough information at every step that you never have to guess what to do next.
If their testing has found issues with any part of the design, they always include a reminder, workaround, or retrofit to address the problem.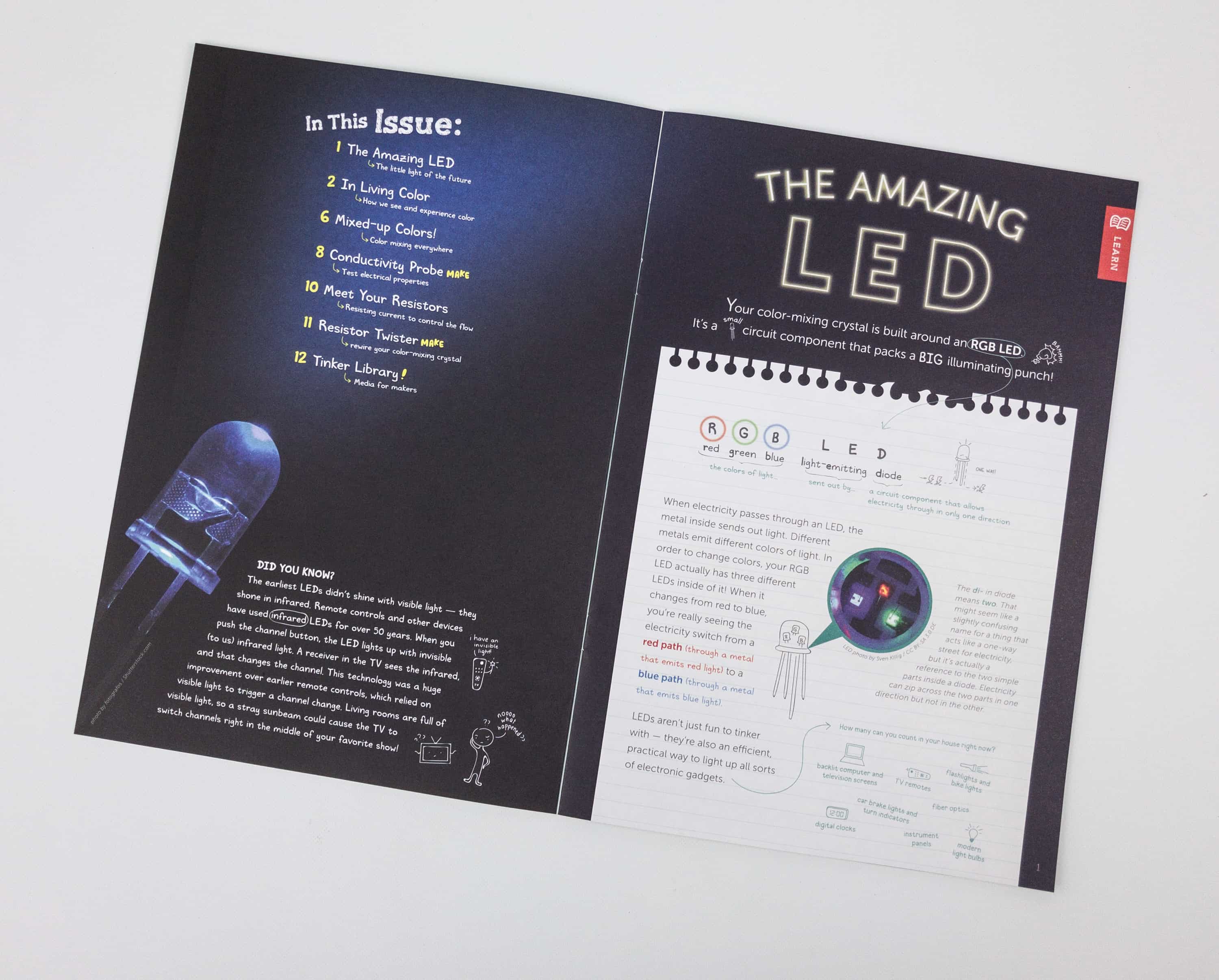 The Tinker Zine does a great job of explaining the technology and introducing it in a way that is interesting for kids.
The Zine's articles are very in-depth, and they use accurate scientific terminology to describe the explored phenomena, yet it's really well suited to the target age.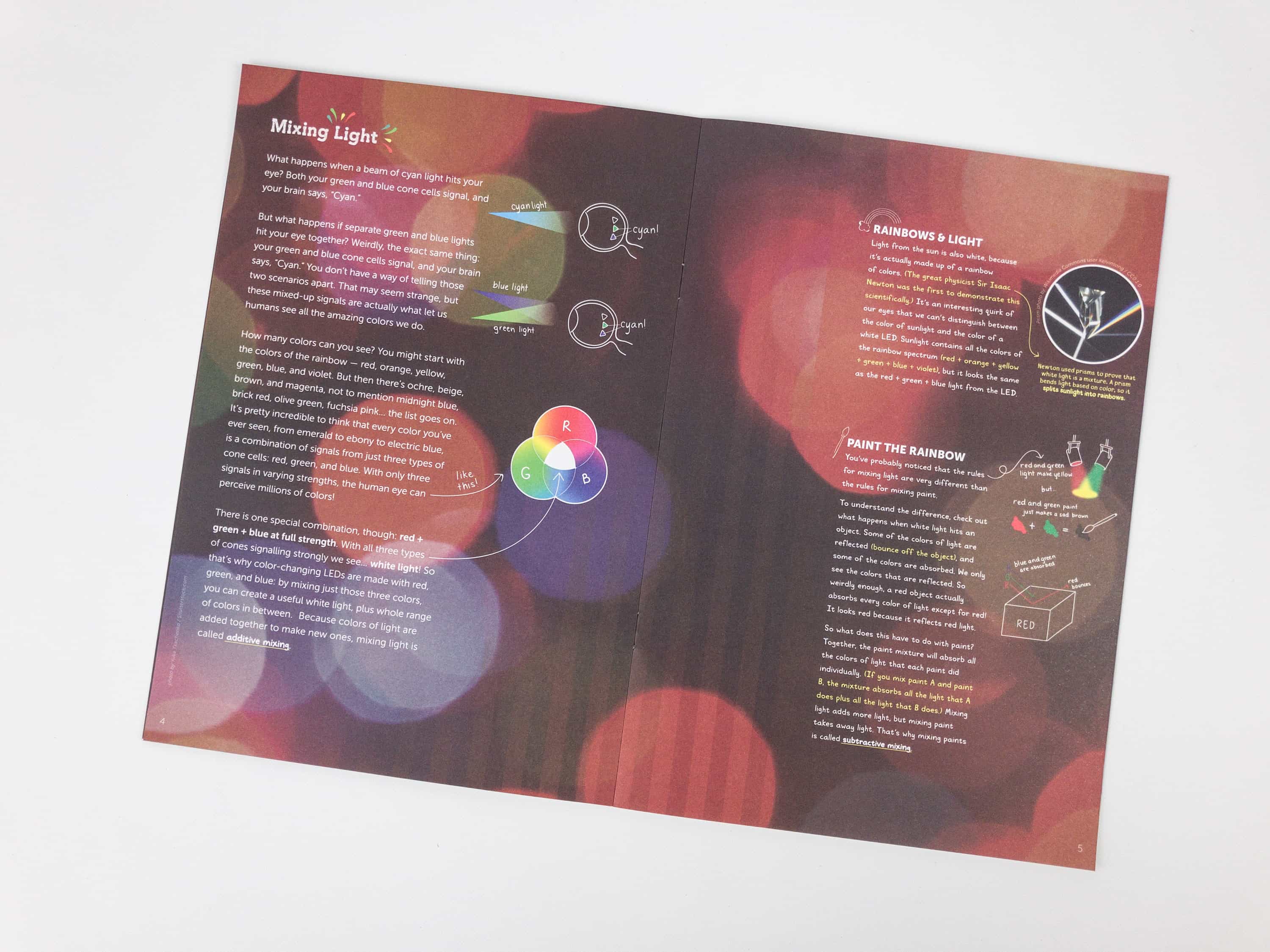 The pedagogical approach is great for a variety of learners – historical examples are used to illustrate the scientific principles in action, and there is always a balance of text, pictures, diagrams, and hands-on activities.
This edition had some really great articles about colors.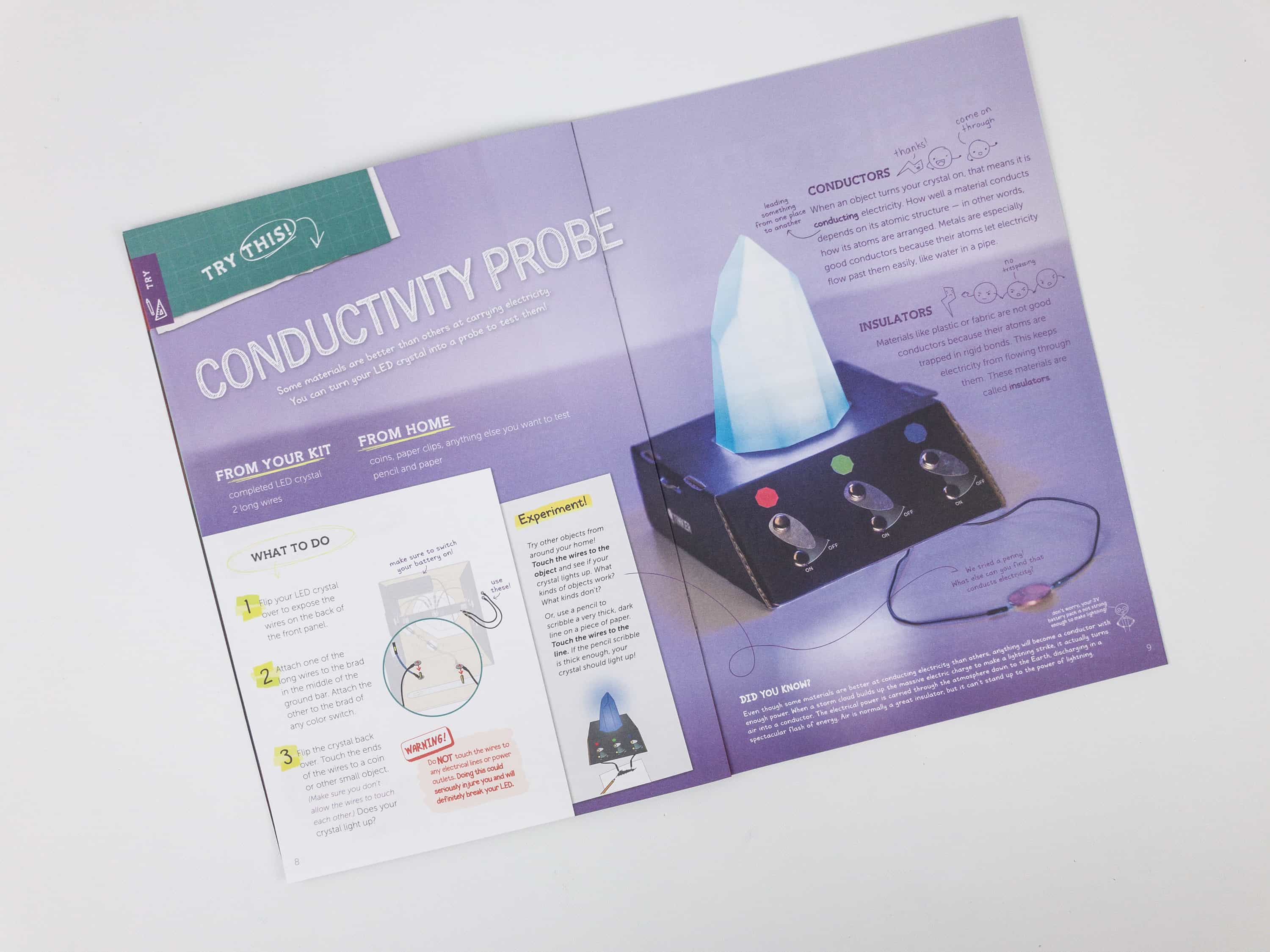 Meanwhile, these pages are all about conductors and insulators. There's even an experiment that involves items from the kit and several items from home.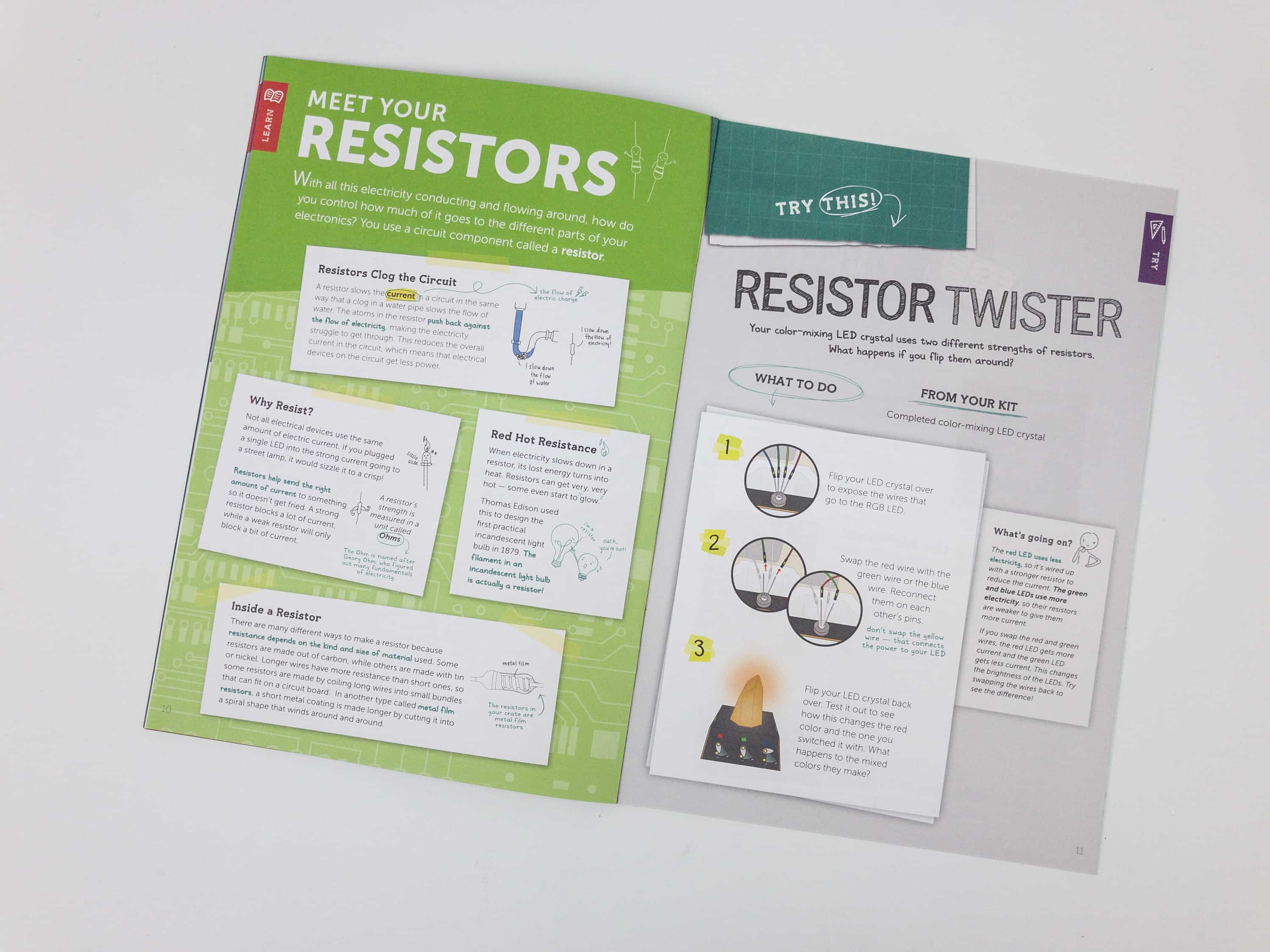 Of course, there's something about resistors too. These pages tells us about the importance of resistors and how switching wires will provide variation of brightness and colors.
For more learning resources, the Zine provides helpful links. You can also scan the code they provided.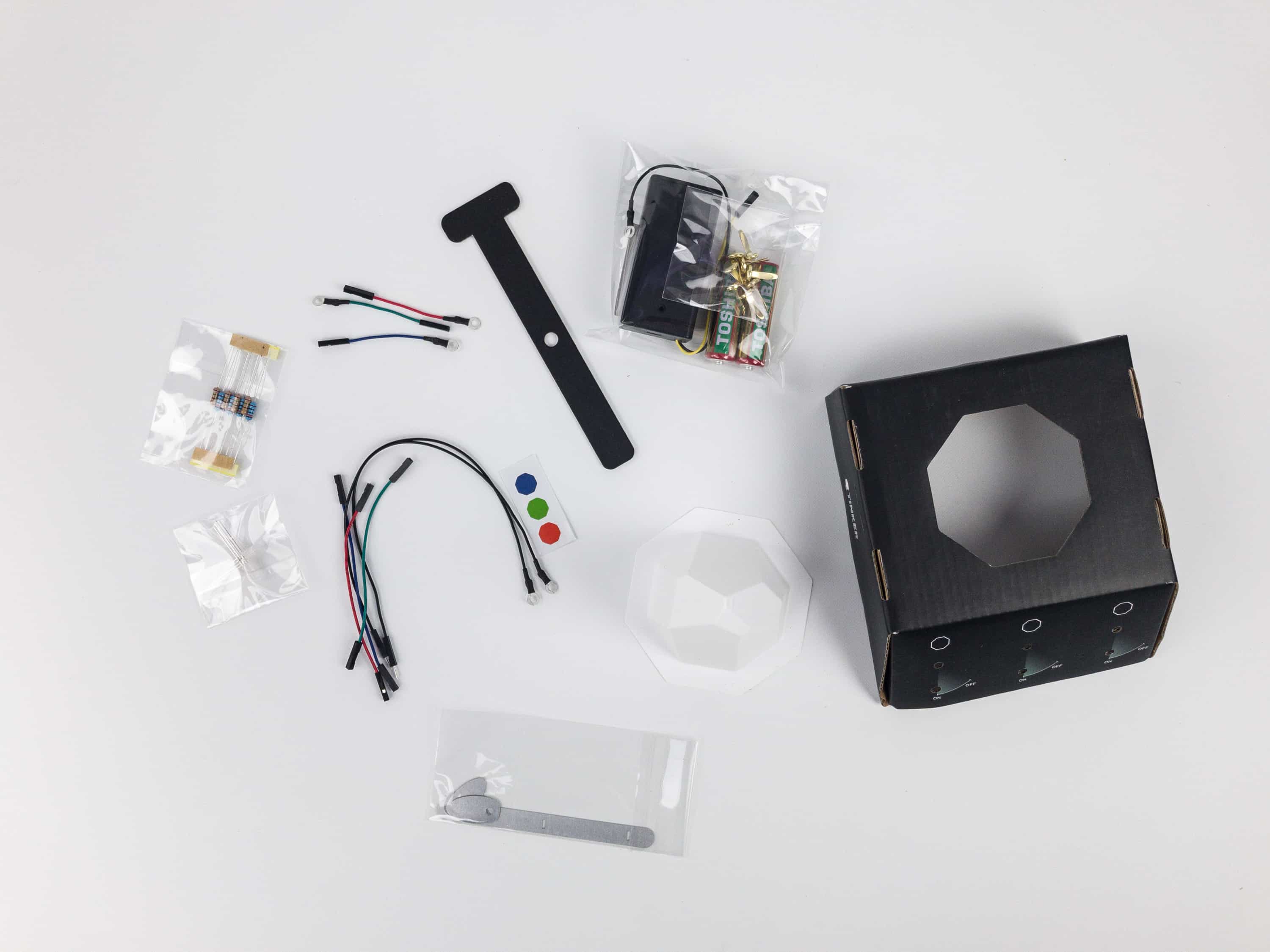 The kit includes all the materials needed to construct your own color-mixing LED crystal.
It looks complicated at first, but when you've read and followed the instructions well, it will be a lot easier.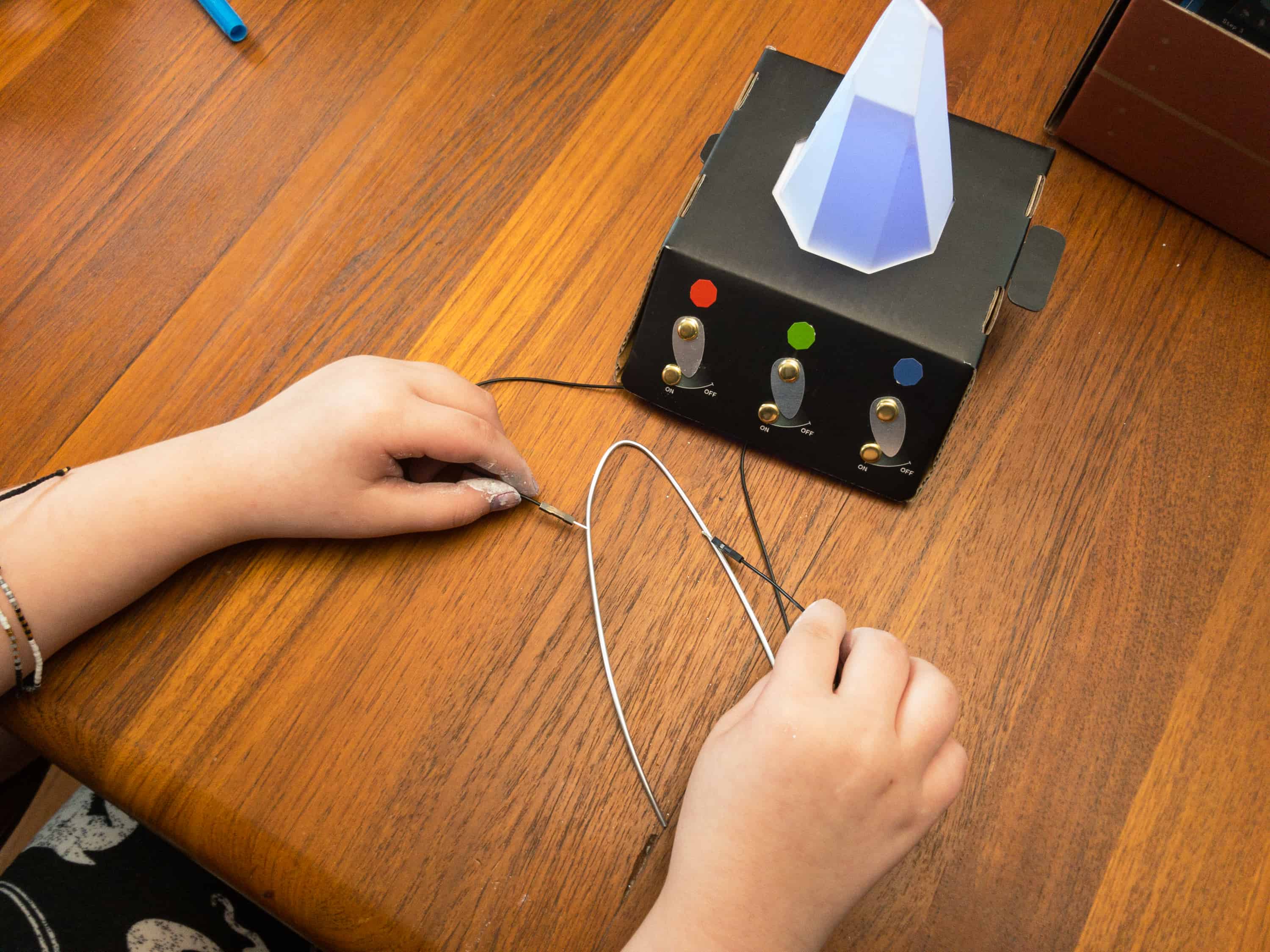 My daughter is so excited to test her newly built color-mixing led crystals. The result is amazing as expected.
These are the actual colors you can make upon finishing the project. It really is worth the effort!
Switch and see!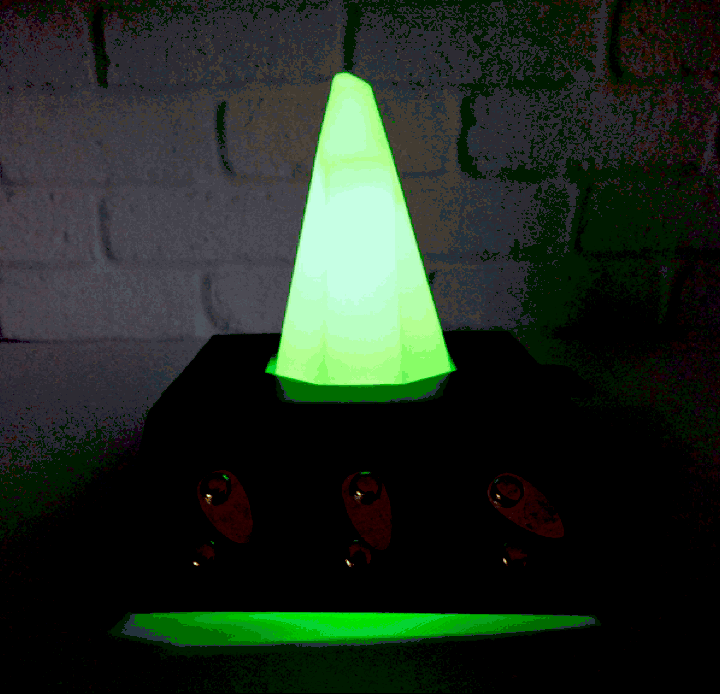 Turn the switches on and off and see a variety of colors you could produce.
Tinker Crate is intended for kids, but even adults will find the projects exciting and fulfilling. The preparation and building of this color-mixing LED crystal was long and very detailed, but it was worth it. It had been a great bonding time for our family! Tinker Crate's projects and supporting materials make complex scientific and engineering principles easier to grasp for kids to understand and see in action. Learning and having fun is not hard to achieve with this crate!
Have you tried Tinker Crate yet with your kids?