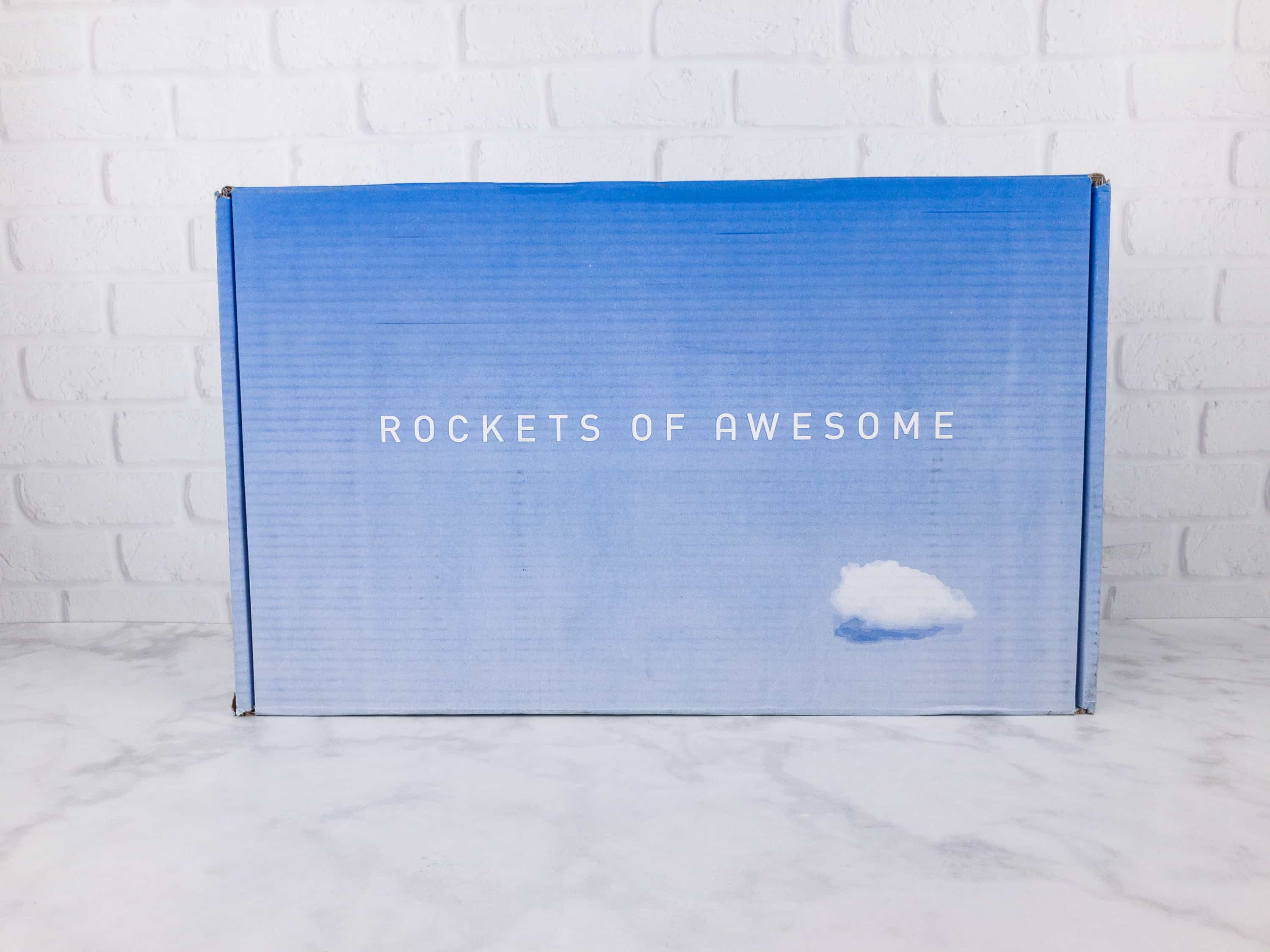 Rockets of Awesome is a quarterly clothing and accessories personal styling subscription box for kids. Each season, you'll get a box filled with high-quality, stylish and comfy clothes. There's no styling fee – just pay for what you'd like to keep and return the rest. Free shipping, both ways.
Boxes are available for both boys and girls. In every box you'll get 8-12 pieces, all from the Rockets of Awesome brand.
When you sign up you'll answer a quick and easy quiz to help set your style preferences for your child.
The box is filled with awesome clothes to the brim!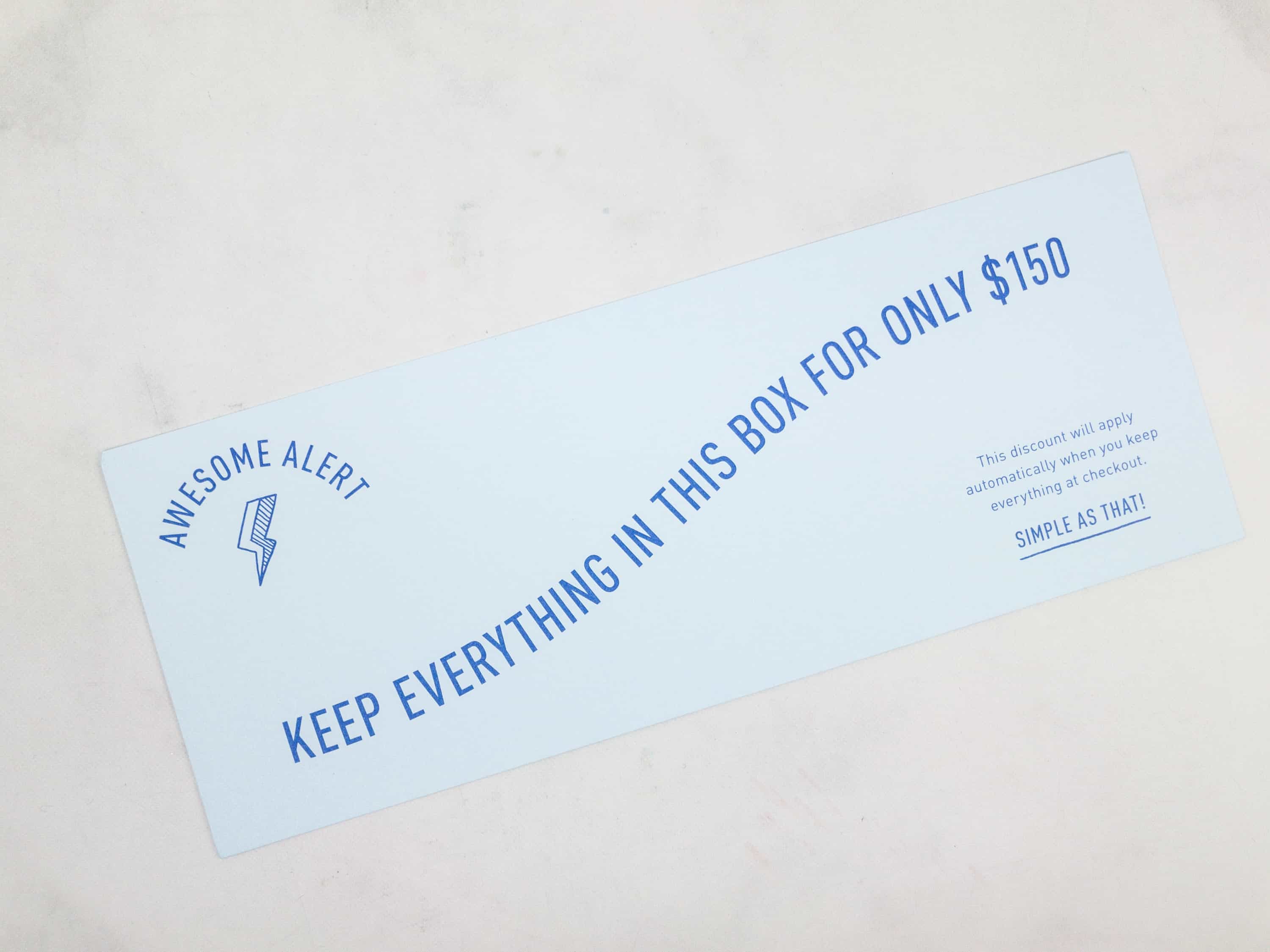 Keep everything in the box for only $150! Discount applies automatically when you keep everything at checkout. I have been asking them for exactly this – I need a good incentive to keep the entire box, and I finally have it (and yes, we did!).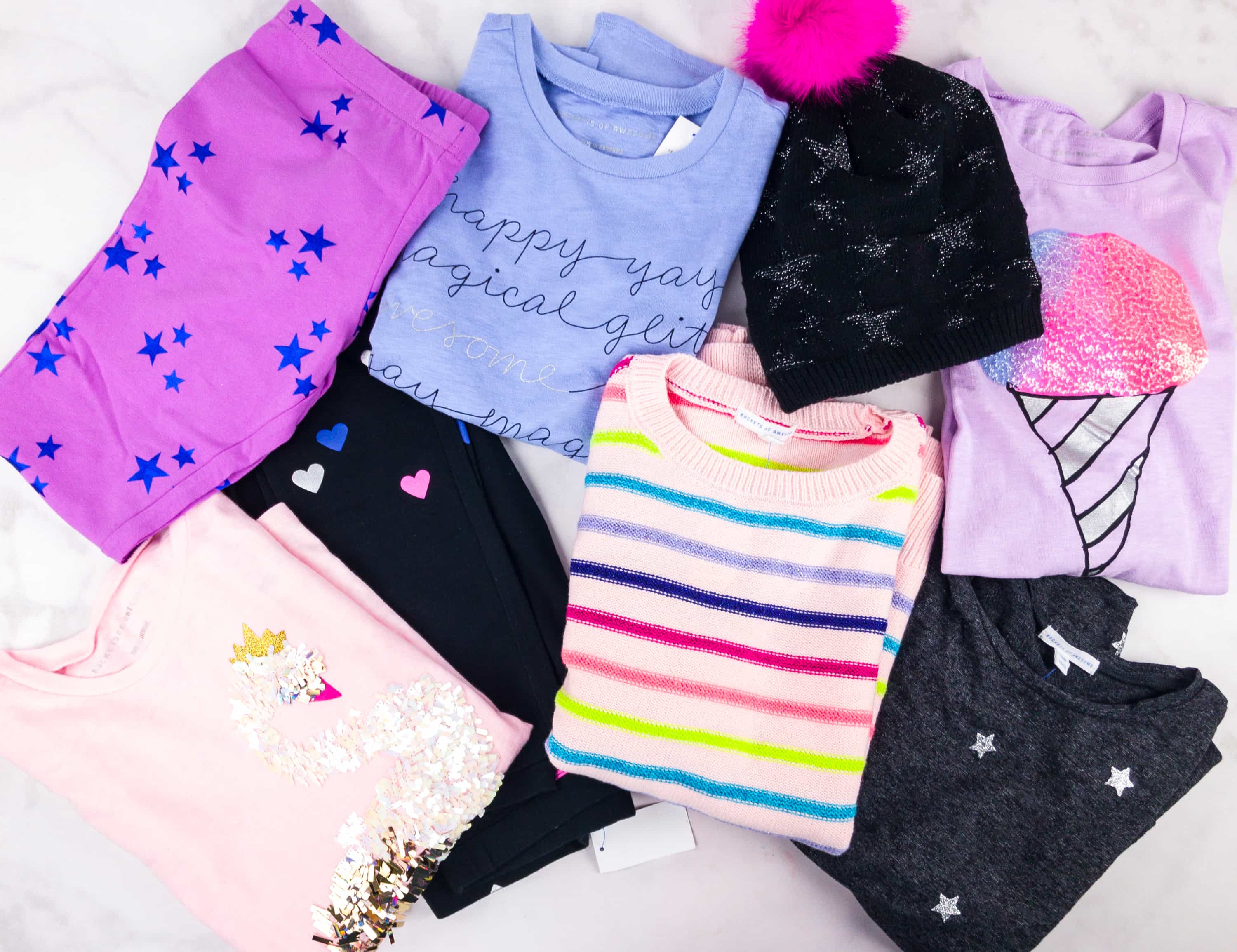 Everything in my Winter 2017 Rockets of Awesome Girls box!
Glitter Star Beanie ($24) This beanie is not just for keeping the ears warm, it also adds some glitz to any winter outfit. There's also a pink fuzzy ball on top for extra cuteness!
So cute and cozy. My daughter loves it and so do I (I may have actually stolen this hat).
Sequin Snow Cone Tee ($26) It's a purple pullover featuring a unicorn snow cone!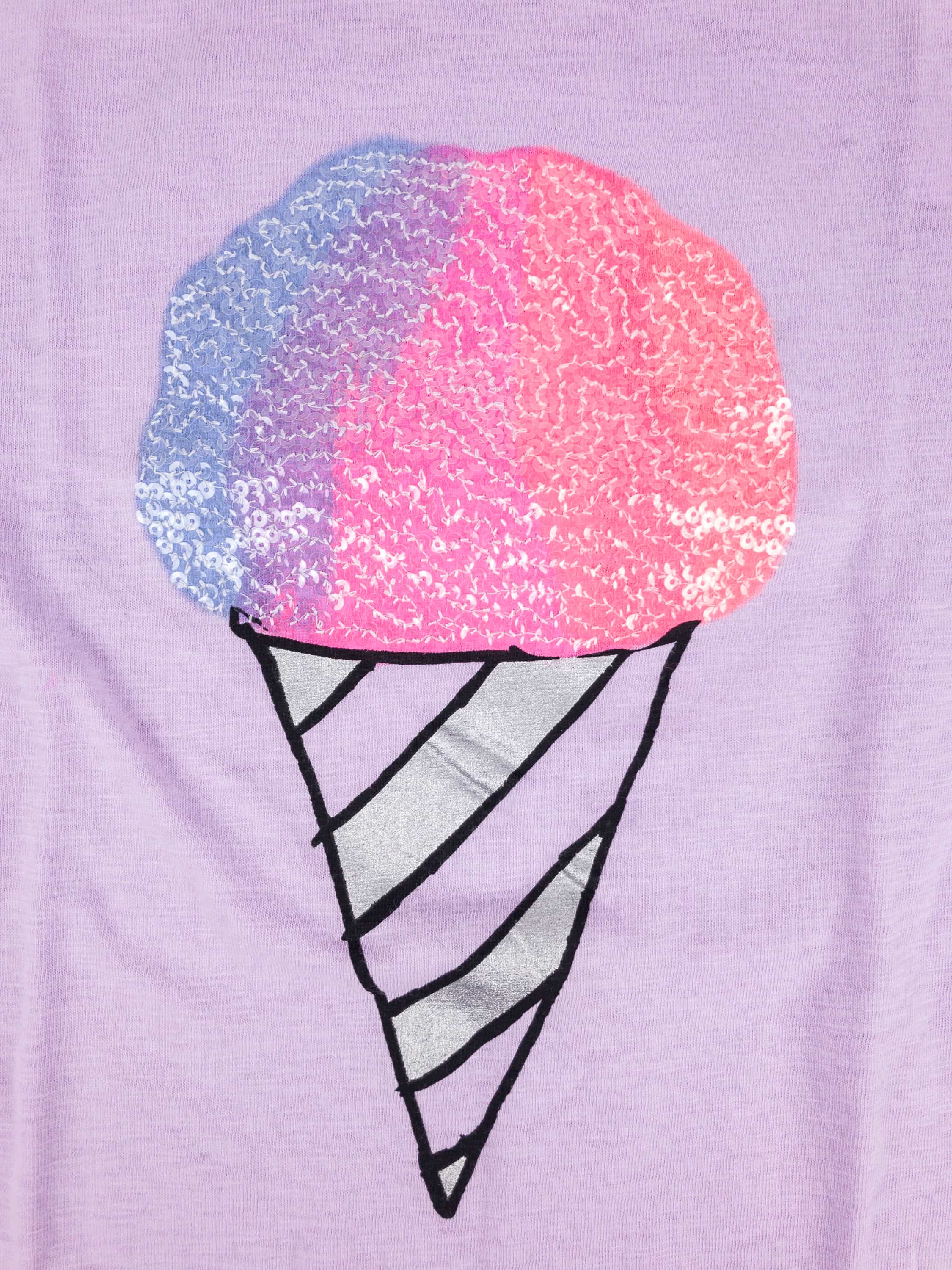 I love the color transition of the sequins, plus the fabric of this tee is really comfy to wear.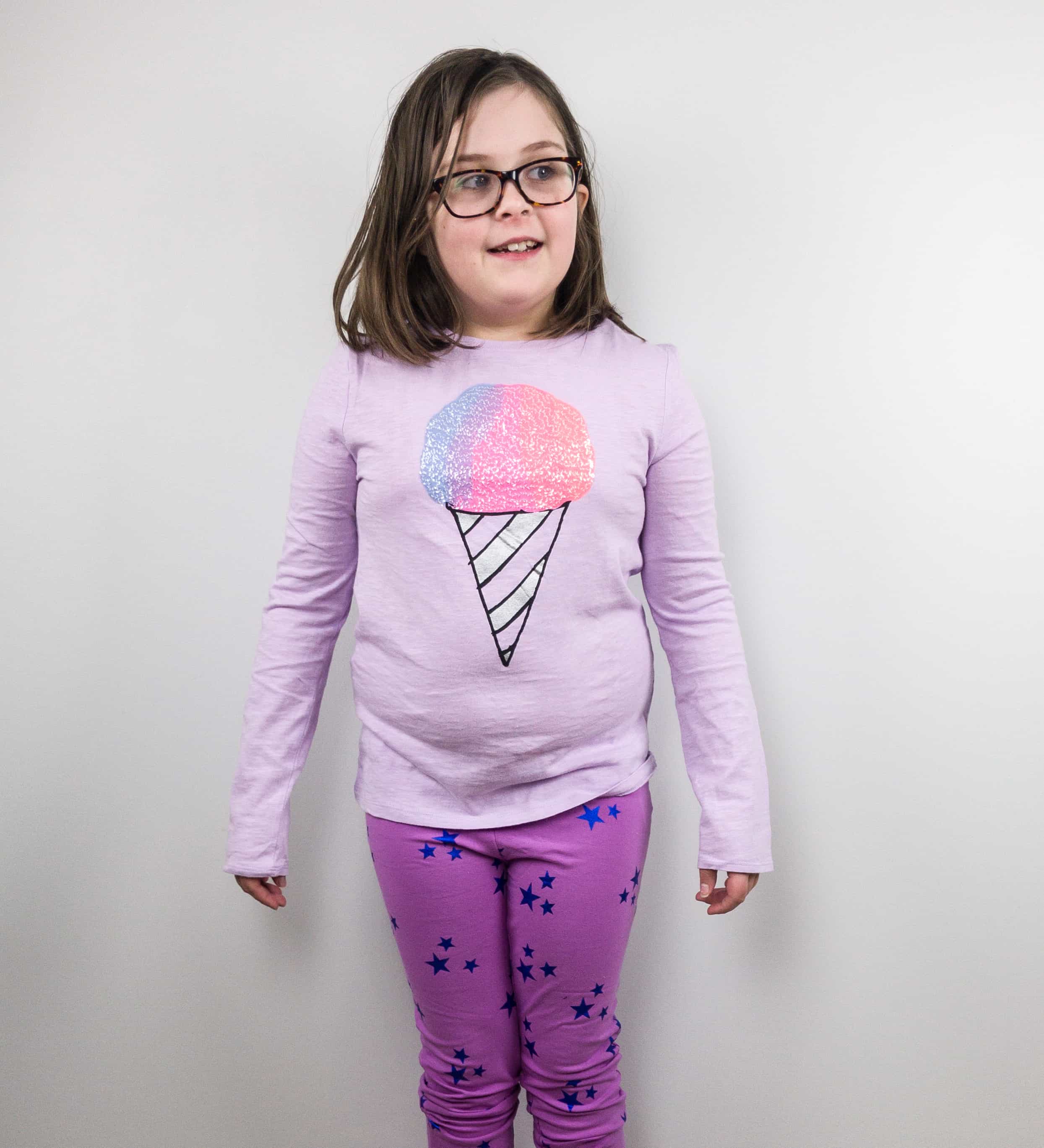 It has a nice fit and an awesome color!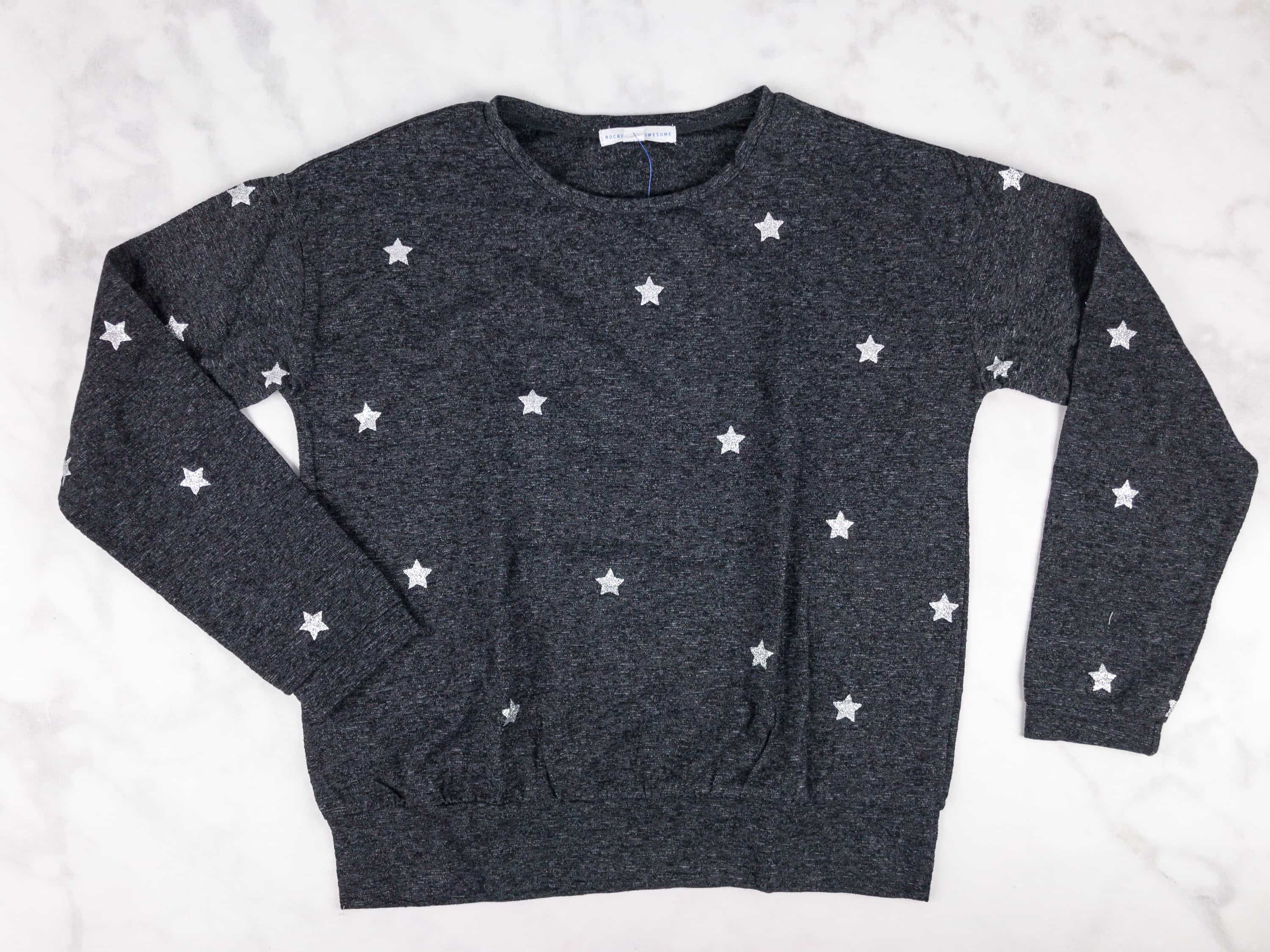 Glitter Star Top ($26) Another piece in this box that adds shine and glam to my daughter's holiday wear.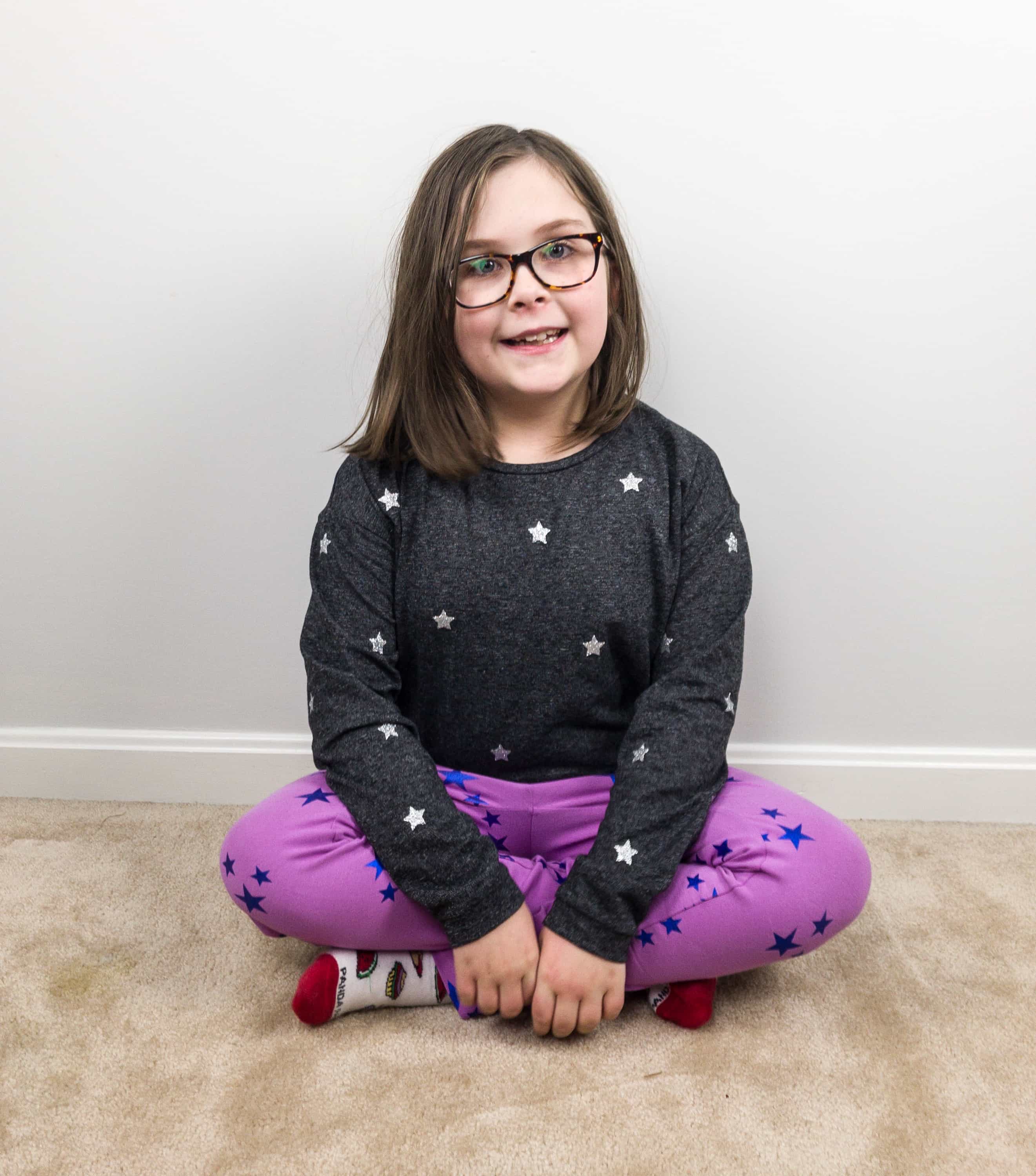 This grayish to almost black top is long-sleeved with cuffs which aren't really tight so they're comfy at the wrists. She's worn this one repeatedly, and it's so flattering and cute, I need them to have more like this!
Star Leggings ($18) Never thought purple and blue would be such a cute combination. My daughter tried this pair of leggings with other pieces that came in the box and it goes well with all of them! The fit is so comfortable too!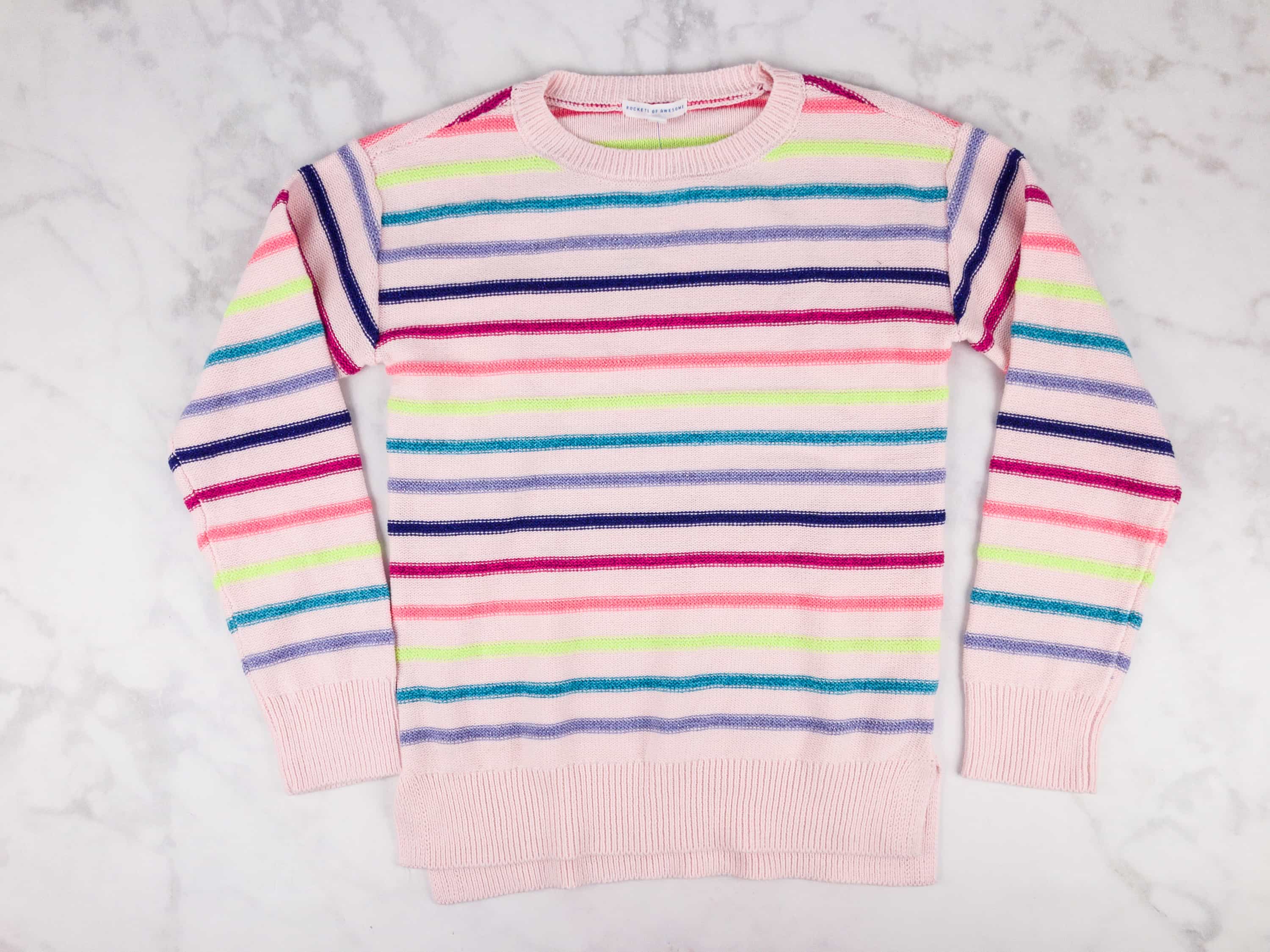 Metallic Stripe Sweater ($34) This colorful sweater has rib trim at neck, cuffs and hem.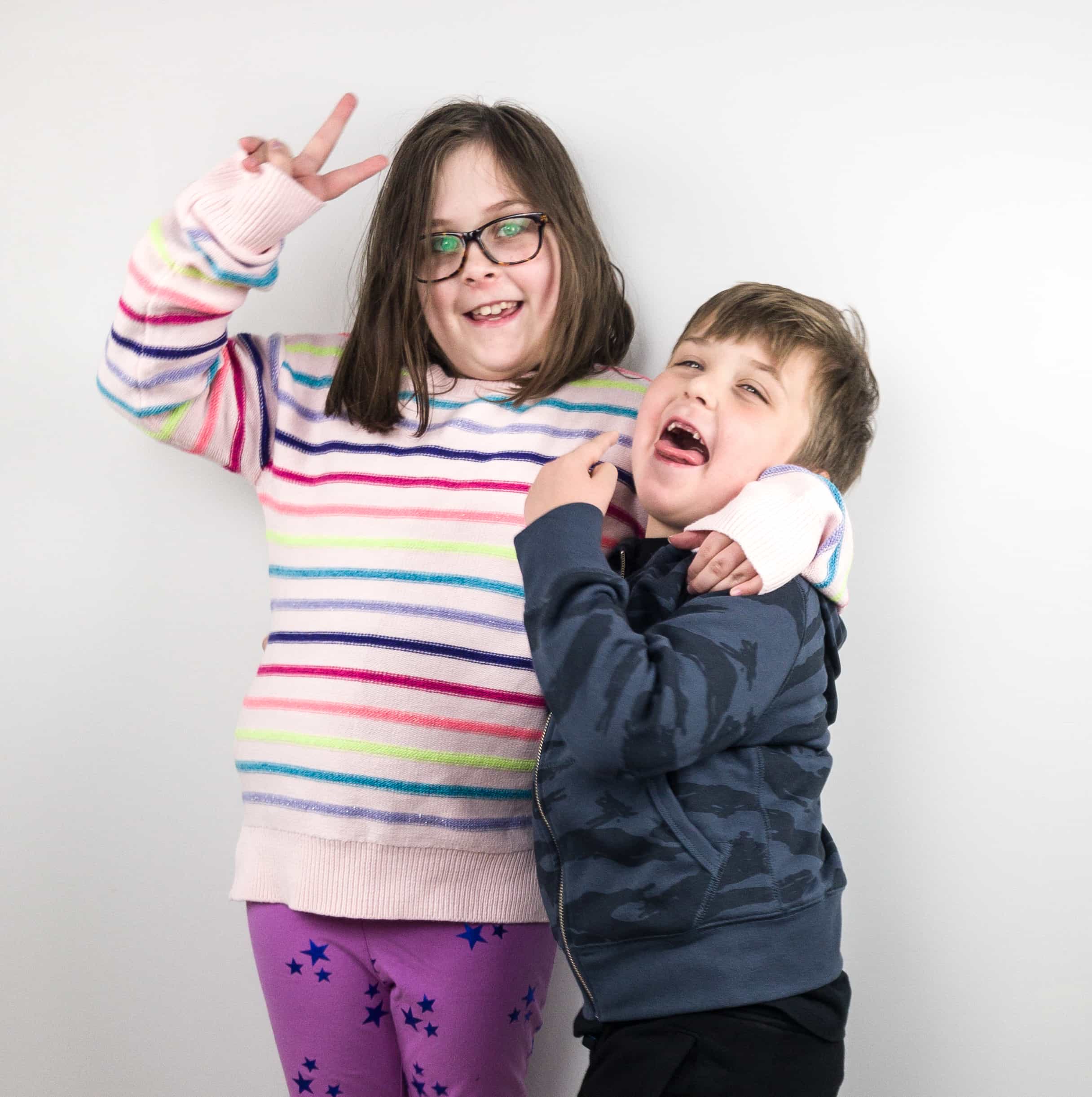 At first, it may look itchy and kinda see-through, but it's not. The kids are definitely having fun with their cold weather garments!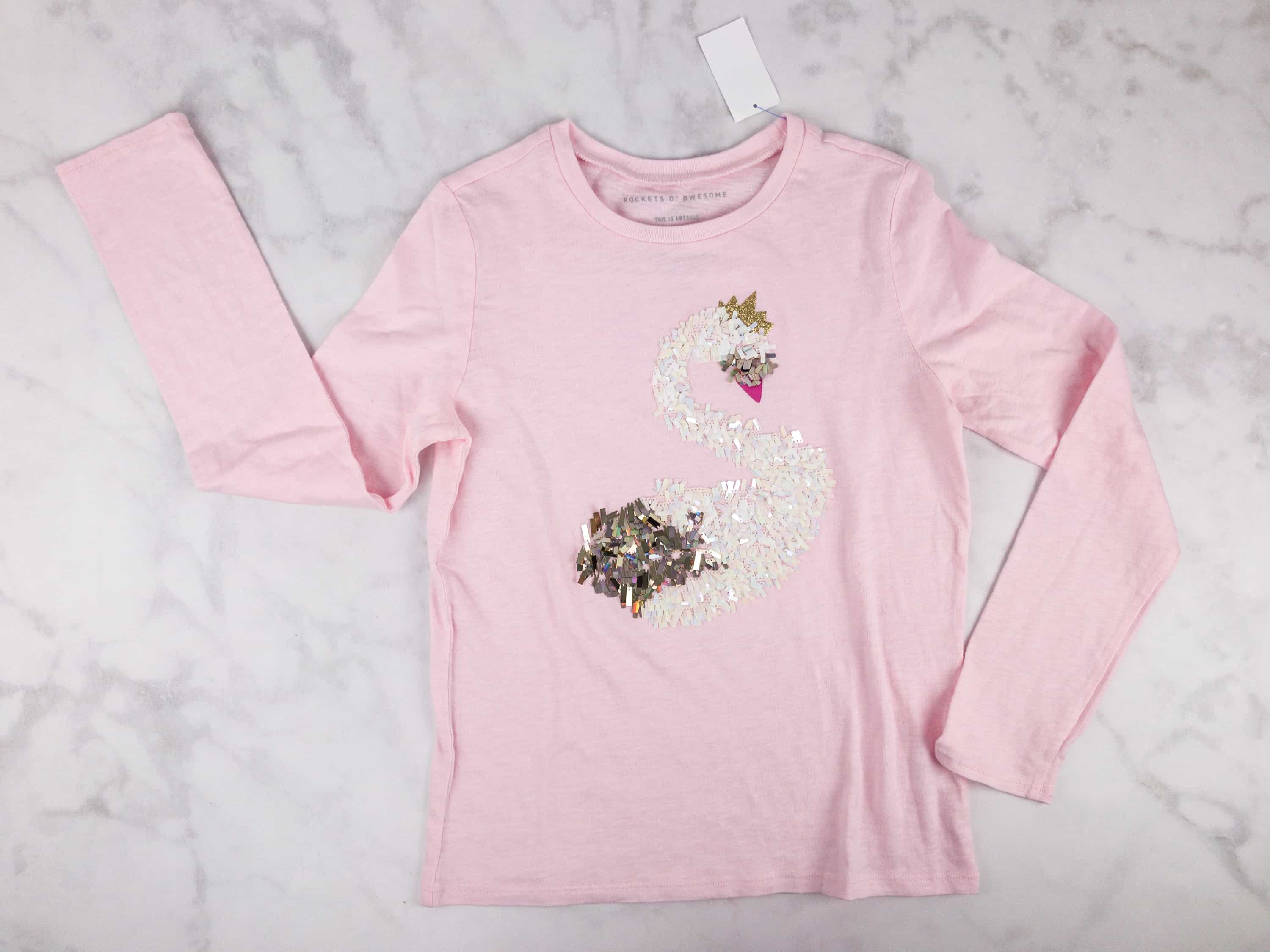 Sequin Swan Tee ($26) Another sequined tee and this time, it's a swan.
It's a light pink pullover and the sequins are not your ordinarily round ones. You have to look closely at the shirt to make out that the design is a swan.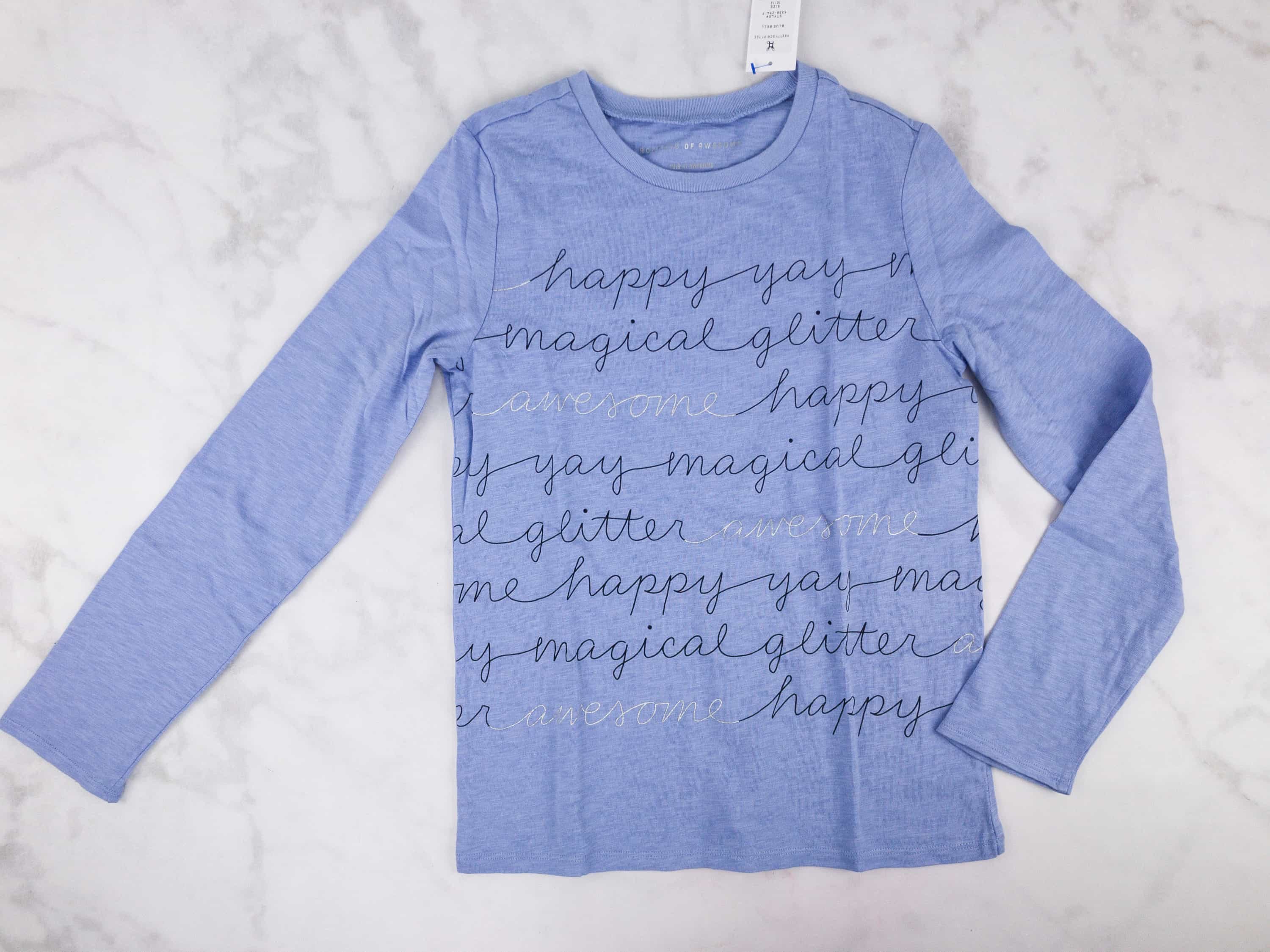 Pretty Script Tee ($26) The last tee in this bunch is a blue pullover designed with a lovely handwriting print.
Anything glittery is awesome in my opinion.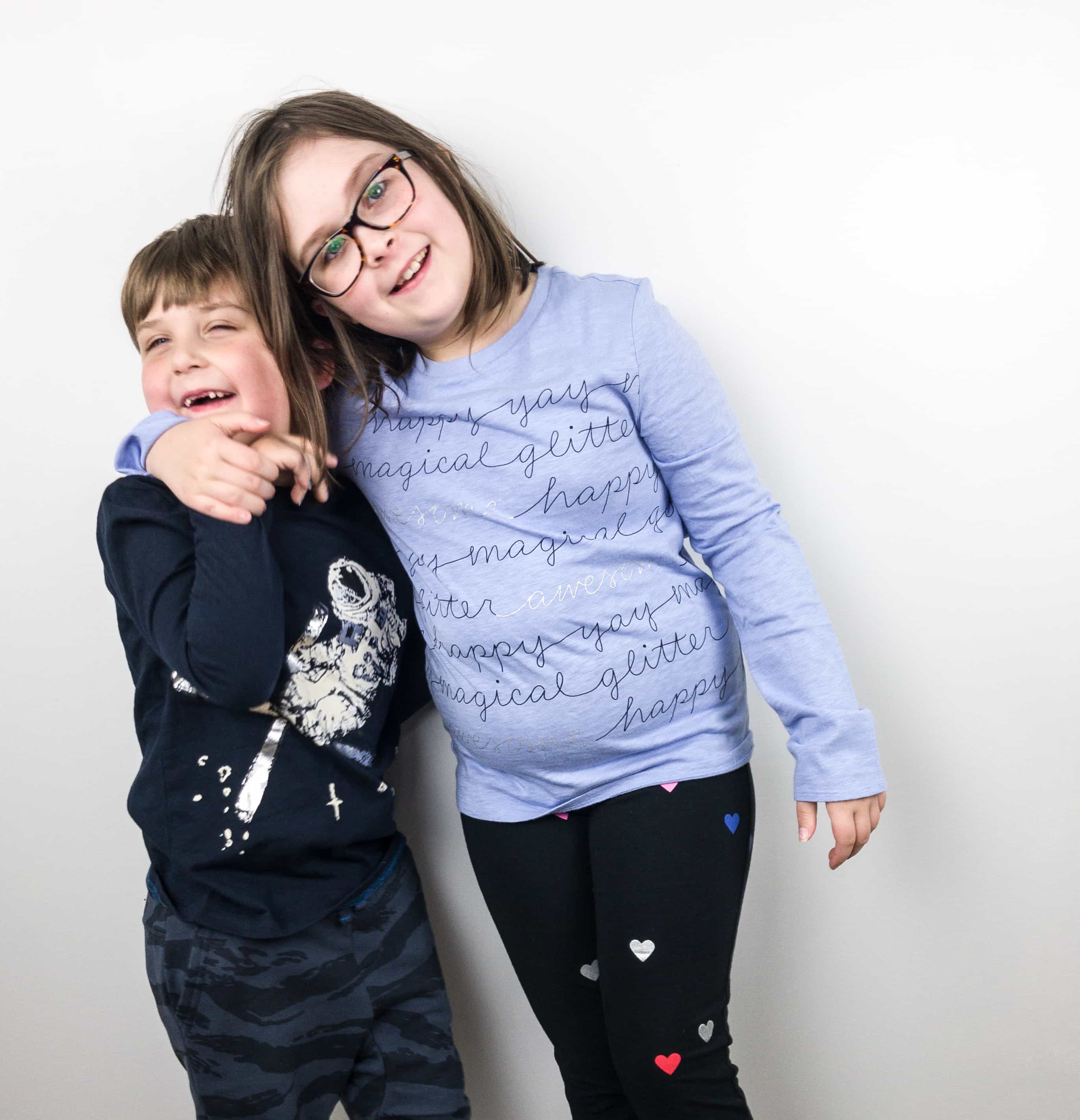 They really looked comfortable and happy with their new outfits.
Confetti Heart Legging ($18) Another pair of soft leggings in this box. It has a colorful confetti heart design.
This time, Rockets of Awesome included clothes in a variety of fun colors and designs that will help chase away winter blues. Everything is so soft and comfy too! Overall, I think what they sent us are a good fit for the season and for my daughter's style as well. We definitely recommend giving it a try – no shipping fees either way, or styling fee! We absolutely love the new preview option, plus the keep everything for $150 deal is amazing.
What's your favorite outfit in the Winter 2017 Rockets of Awesome girls box? Let us know in the comments!