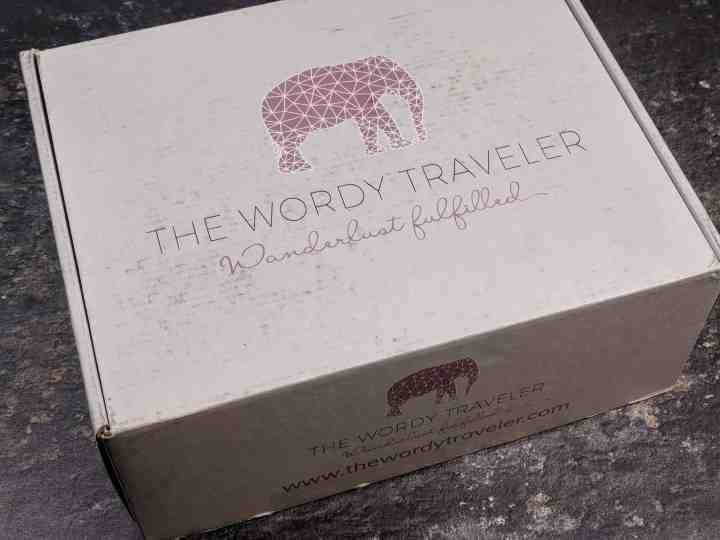 The Wordy Traveler is a luxury book subscription for those with Wanderlust. Each quarter your curated box will transport you to an amazing destination with three books, ethically-sourced premium tea and a limited edition fine art print. A portion of the proceeds from every box will be given to help educate women and girls across the world. You can choose to receive 1 book every quarter for $50 or 3 books for $110. Shipping is free in the US and $10 to Canada.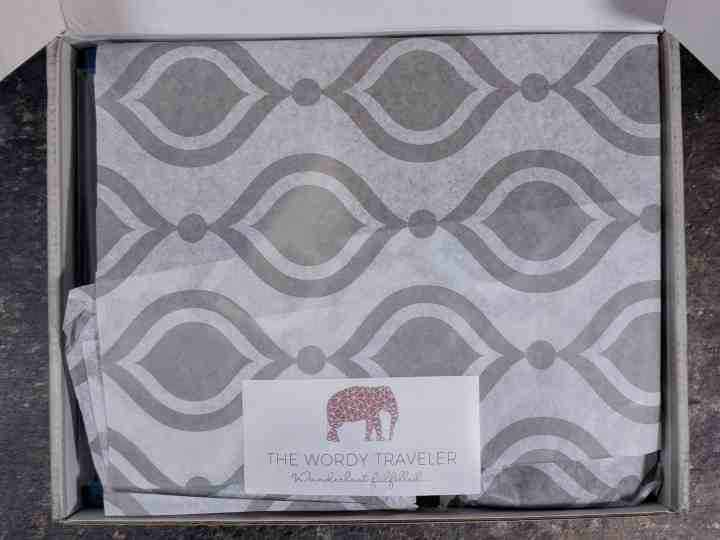 Everything is tightly pack in the box and arrived in perfect condition.
DEAL: Get 10% off your subscription! Use coupon code JOURNEY.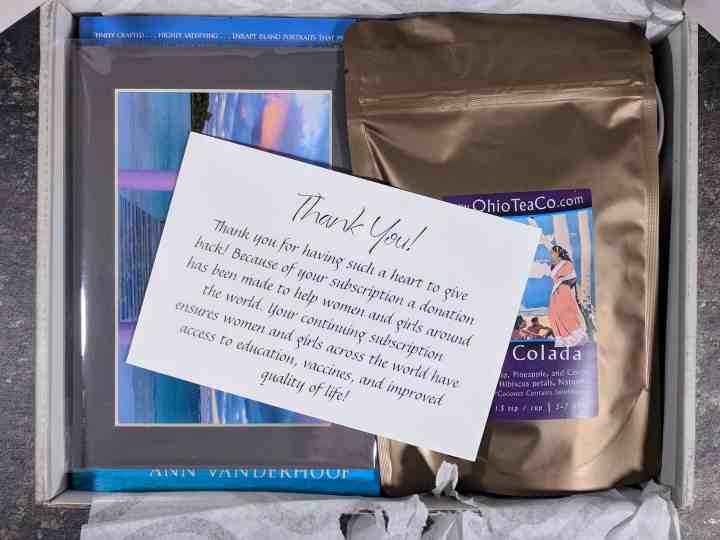 This quarterly theme is The Caribbean! Yes, let me dream of the ocean and the beach while I shovel snow!
Everything in the box!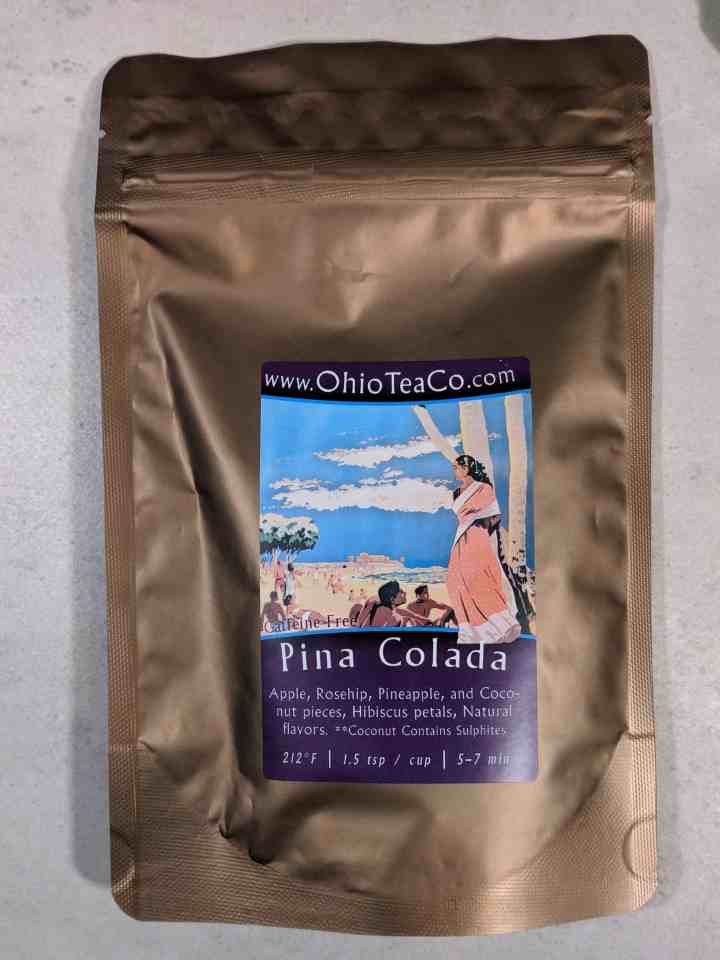 Ohio Tea Co – Pina Colada. This smells so good!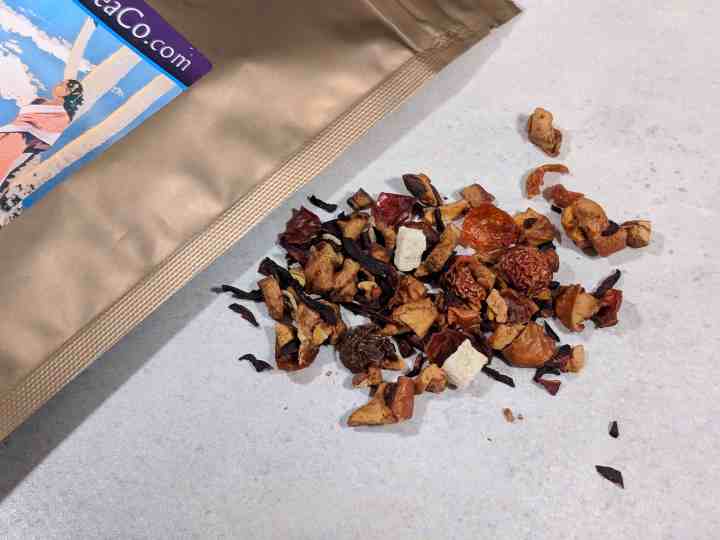 The pineapple and the coconut flavor blend nicely together. It's delicious!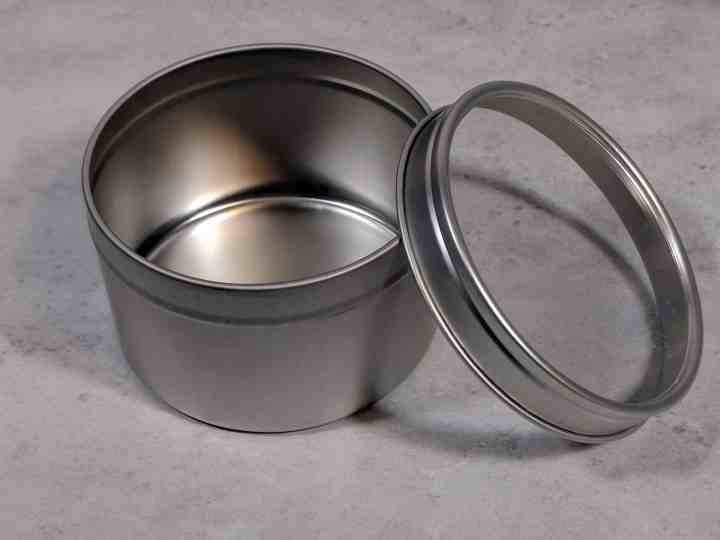 We also received a tin to keep the tea fresh. It's quite a big tin, I think it could contain more than what we received! I like that there's no label so I can reuse it after I'm done with the tea.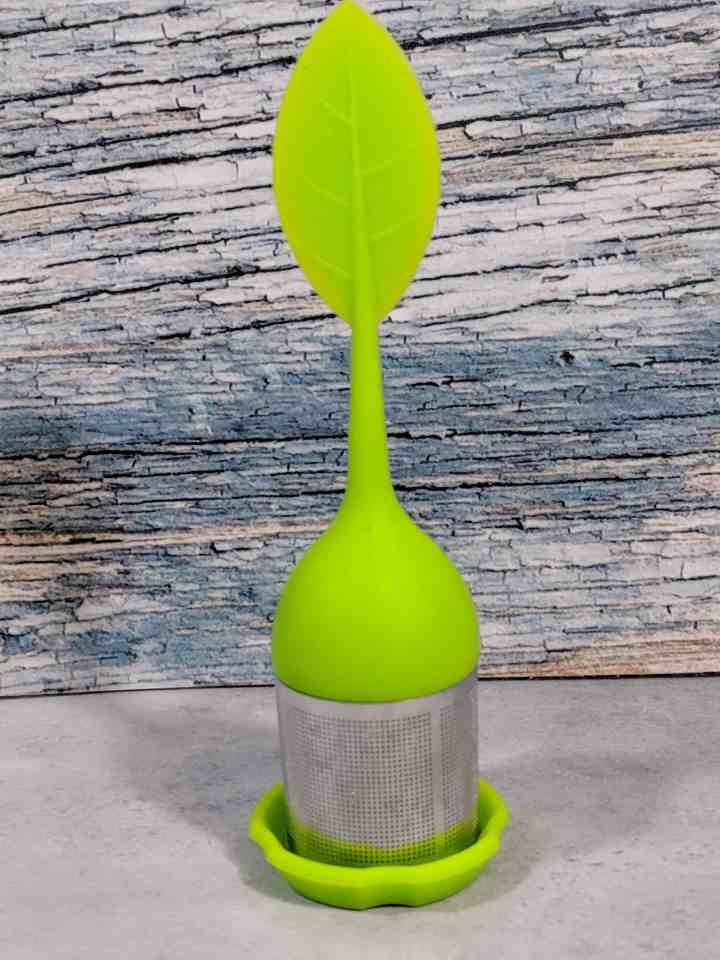 And we also received a convenient tea strainer. It's made of silicone and the holes are quite small.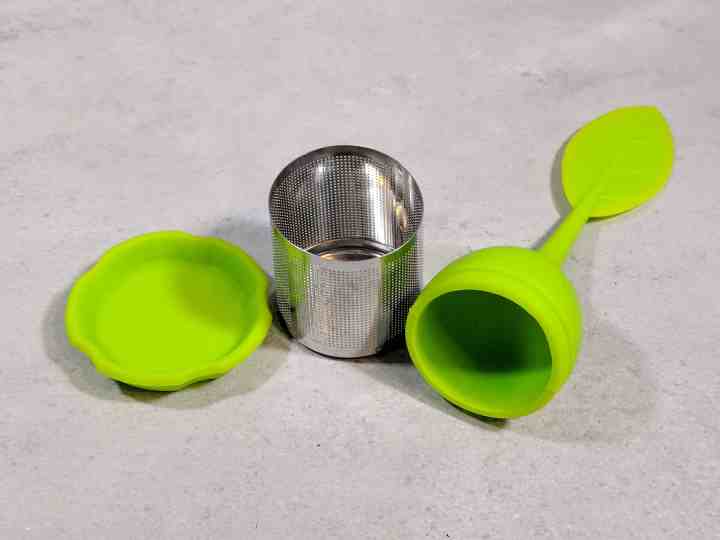 It's easy to put apart and put back together, and it comes with a handy silicone dish so you don't get hot water all over your desk.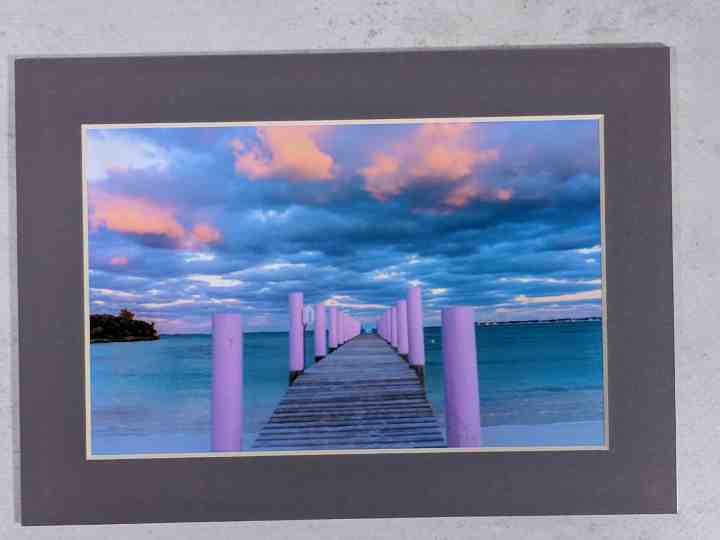 Cindy Nichols Photography. This is a lovely pictures that I will happily hang on my wall to get through the cold winter. I love the colors! It came with a grey border to make it easy to set up in a frame.
Island People – The Caribbean and the World by Joshua Jelly-Schapiro (HardCover). From Amazon :
A masterwork of travel literature and of history: voyaging from Cuba to Jamaica, Puerto Rico to Trinidad, Haiti to Barbados, and islands in between, Joshua Jelly-Schapiro offers a kaleidoscopic portrait of each society, its culture and politics, connecting this region's common heritage to its fierce grip on the world's imagination.

From the moment Columbus gazed out from the Santa María's deck in 1492 at what he mistook for an island off Asia, the Caribbean has been subjected to the misunderstandings and fantasies of outsiders. Running roughshod over the place,  they have viewed these islands and their inhabitants as exotic allure to be consumed or conquered. The Caribbean stood at the center of the transatlantic slave trade for more than three hundred years, with societies shaped by mass migrations and forced labor.  But its people, scattered across a vast archipelago and separated by the languages of their colonizers, have nonetheless together helped make the modern world—its politics, religion, economics, music, and culture. Jelly-Schapiro gives a sweeping account of how these islands' inhabitants have searched and fought for better lives. With wit and erudition, he chronicles this "place where globalization began," and introduces us to its forty million people who continue to decisively shape our world.
This sounds awesome! I sadly know very little about the Caribbean History, so this one will be enjoyed thoroughly. It's a mix of personal stories from the people living on the island with the history of the islands. Some islands have more than one chapter dedicated to them, while some islands are bundled up together in one chapter.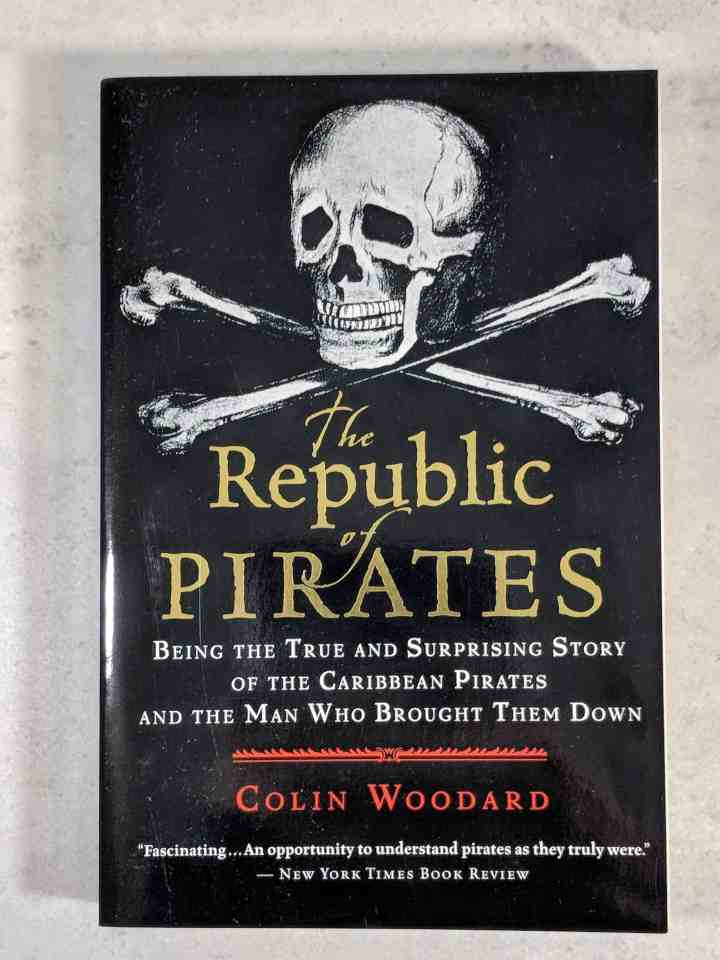 The Republic of Pirates by Colin Woodard. From Amazon.
The untold story of a heroic band of Caribbean pirates whose defiance of imperial rule inspired revolt in colonial outposts across the world

In the early eighteenth century, the Pirate Republic was home to some of the great pirate captains, including Blackbeard, "Black Sam" Bellamy, and Charles Vane. Along with their fellow pirates—former sailors, indentured servants, and runaway slaves—this "Flying Gang" established a crude but distinctive democracy in the Bahamas, carving out their own zone of freedom in which servants were free, blacks could be equal citizens, and leaders were chosen or deposed by a vote. They cut off trade routes, sacked slave ships, and severed Europe from its New World empires, and for a brief, glorious period the Republic was a success.
You can't talk about the Caribbean History without at least mentioning Pirates. At least, in my mind! So I'm glad that we get a glimpse into what they actually accomplished, who they were and what they did. I already took a look at it and the writing flows well and everytime I open the book to a random page, I get caught up in the story.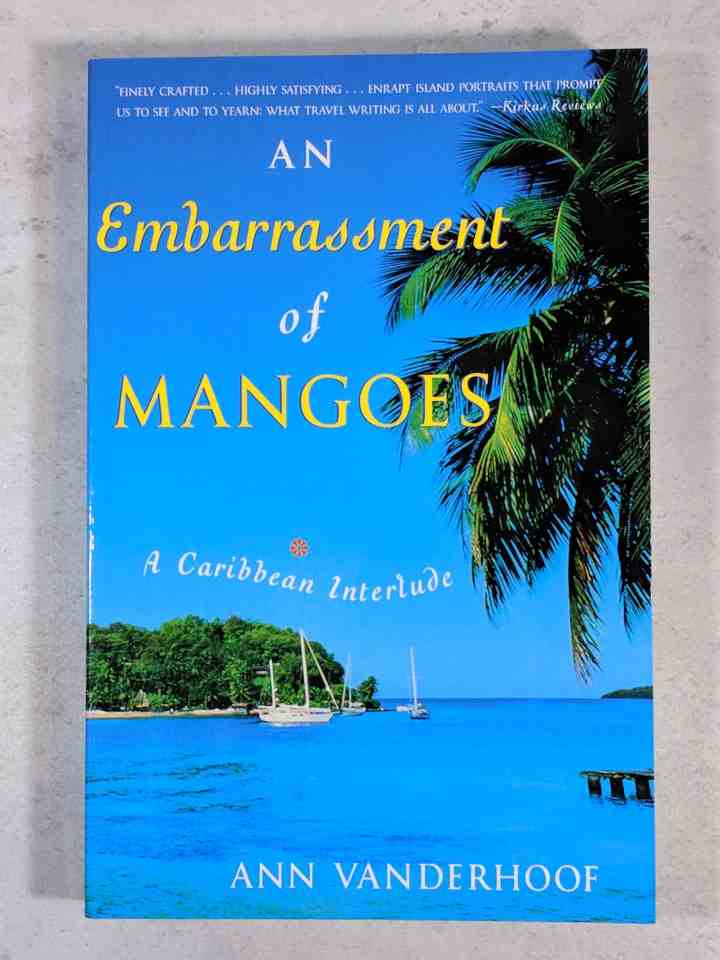 An Embarrassment of Mangoes by Ann Vanderhoof
Under the Tuscan Sun meets the wide-open sea . . . An Embarrassment of Mangoes is a delicious chronicle of leaving the type-A lifestyle behind — and discovering the seductive secrets of life in the Caribbean.

Who hasn't fantasized about chucking the job, saying goodbye to the rat race, and escaping to some exotic destination in search of sun, sand, and a different way of life? Canadians Ann Vanderhoof and her husband, Steve did just that.

In the mid 1990s, they were driven, forty-something professionals who were desperate for a break from their deadline-dominated, career-defined lives. So they quit their jobs, rented out their house, moved onto a 42-foot sailboat called Receta ("recipe," in Spanish), and set sail for the Caribbean on a two-year voyage of culinary and cultural discovery.

In lavish detail that will have you packing your swimsuit and dashing for the airport, Vanderhoof describes the sun-drenched landscapes, enchanting characters and mouthwatering tastes that season their new lifestyle. Come along for the ride and be seduced by Caribbean rhythms as she and Steve sip rum with their island neighbors, hike lush rain forests, pull their supper out of the sea, and adapt to life on "island time."

Exchanging business clothes for bare feet, they drop anchor in 16 countries — 47 individual islands — where they explore secluded beaches and shop lively local markets. Along the way, Ann records the delectable dishes they encounter — from cracked conch in the Bahamas to curried lobster in Grenada, from Dominican papaya salsa to classic West Indian rum punch — and incorporates these enticing recipes into the text so that readers can participate in the adventure.

Almost as good as making the journey itself, An Embarrassment of Mangoes is an intimate account that conjures all the irresistible beauty and bounty from the Bahamas to Trinidad — and just may compel you to make a rash decision that will land you in paradise.
First of all, based on the title and the book cover alone, I would have left the book where it was, but the description sounds… tasty! At the end of every chapter, there's about one to four recipes, easy to recreate even far away from the sea! This looks like an other interesting book.
The Wordy Traveler is a fun and exiting subscription box for travelers and readers who like to discover new places. I like that each box has a destination, so we can fully immerse ourselves in a place and see it through words. Although I feel like the price is a bit high for a hardback, two paperbacks, a print and a lovely tea, I think the experience is fun and feels like a treat you get every new season.
What did you think of The Caribbean box from The Wordy Traveler?