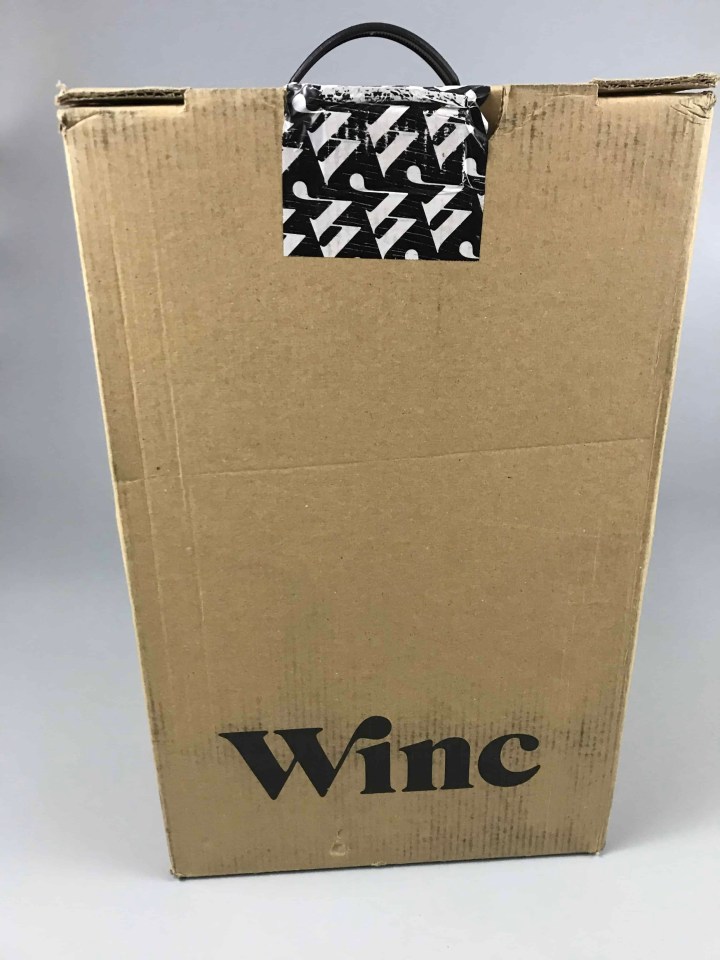 Winc (formerly Club W) is a wine subscription service that sends wine directly to you each month based on your personalized palate profile. A "global winery," Winc advertises that it has "direct relationships with vineyards and farmers to make exceptional small lot wines at prices impossible to achieve at retail."
You fill out a quick survey about what tastes you like – black coffee, citrus, etc., and Winc makes a customized recommendation of 3 bottles that fits what you like. Then, for $6 flat shipping (or free if you pick a 4th bottle), it comes to your house!
All the wines this month!
DEAL: Save $22 on your first box – just use this link to subscribe. Tip – Grab 4 bottles instead of 3 to get FREE shipping!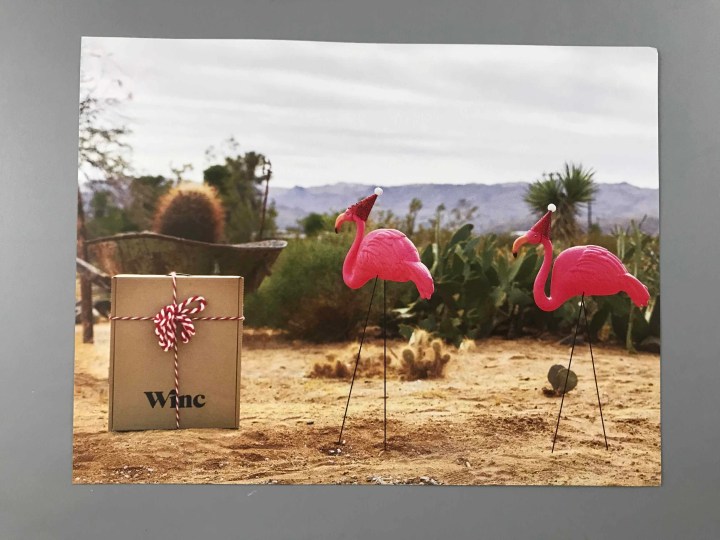 Sadly no Winc Journal this month just a postcard telling us to have a Winc filled holiday.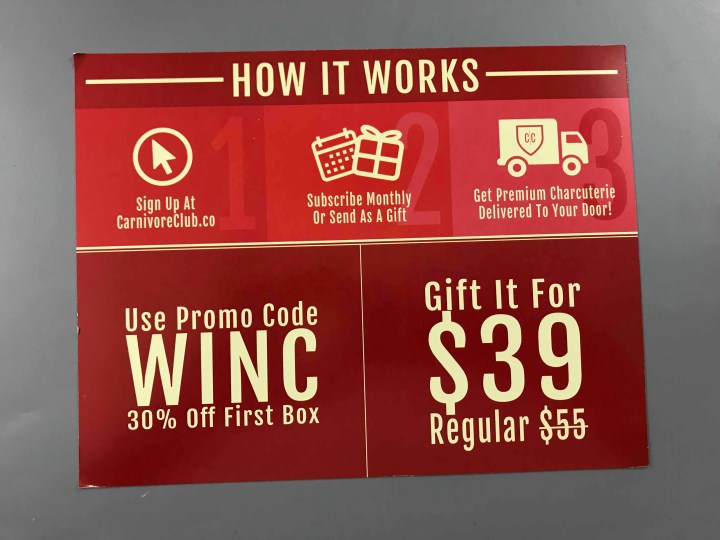 Included is a great deal for Carnivore Club, 30% off your first box! Let's face it, a great deal and the perfect companion box for Winc. Wine and meat go together like peanut butter and jelly.
2015 Idee Fixe Red Blend. With tasting notes of cherry, dried herbs and white pepper what is there not to love. It's a little dry but the nice medium body will help keep you warm this winter. I loved that this is supposed to be served room temperature because it means I can open it at anytime to go with a nice meat and cheese tray for a living room picnic with my husband. Anything that helps make a regular Tuesday into a date night is a winner with me, and it's so simple to pair.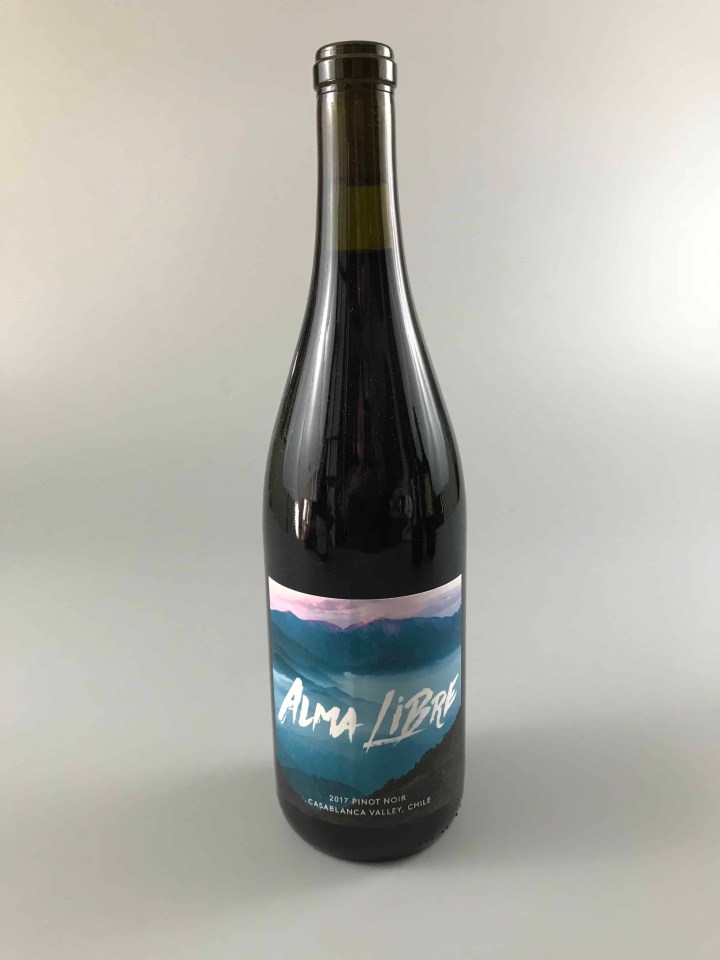 2017 Alma Libre Pinot Noir. Remember to pop this bottle open about 20 minutes before serving or decant, either way it's a great wine to go with a light dinner. I liked that it was fruity and light, the other tasting notes (sage and white pepper) weren't over powering and I could really enjoy the cherry. This could be my new go to wine after a long day at work. It's also a nice introductory wine for my gal pals that are just starting to get into wine.
2015 Rogue Admirals Cabernet Sauvignon. When Australian red wines really became popular a decade or so ago, most of the buzz was about Shiraz, the country's staple red grape. However, it's important to know that Australian Cabernet Sauvignon is not only equally delicious but also incredibly unique and interesting. The Limestone Coast in particular has limestone-based, red soils (known as the Terra Rossa soils), that are ideal for growing wine grapes, and most especially for making rich reds that will benefit from enhanced flavor and tannin development. Australian Cabernet Sauvignon has the boldness of New World Cabernet with added aromatics that are often found in Australian reds – the most common being a noticeable and delightful eucalyptus flavor. I love that Winc gives so much information on the wines they ship and recommend. I'm super excited to try this selection because of the blackberry, the most understated berry in my opinion and chocolate. Fruity, sweet wines are my favorite! Let's not forget this is perfect for taking to a friends house because of the twist top you don't have to worry about needing a cork screw.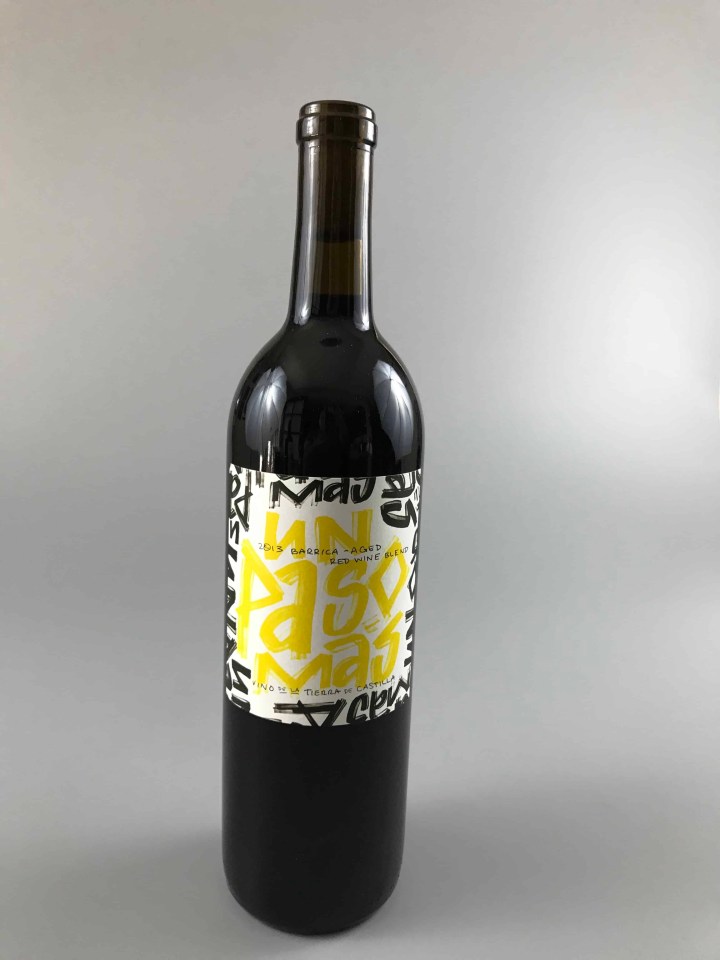 2013 Un Paso Mas Red Blend. I got this because I recently tasted it at a friends house and was blown away by the rich fruit and earthy flavor. Another wine that demands to be opened 20 minutes prior to serving but totally worth the wait. Now you could serve this with a nice steak but I rather drink it alone, it's almost better than dessert.
Winc prides itself on finding unique varietals and new blends. Wines are chosen based on your flavor preferences, so there is something for everyone! I love that they price ranges from $13 to $38, so no matter what your wine budget is you can also have great wine delivered to your door. As you can tell my tastes have shifted from whites to red and I am loving that my list keeps getting bigger of wines I like. Winc's website lets you rate your wines as a way to track your favorites and get more suggestions for your likes. Winc is great at matching me with wines and I can't wait to see what the New Year has in store for me.
Do you subscribe to Winc? Which wines are your favorites? Tell us in the comments below!