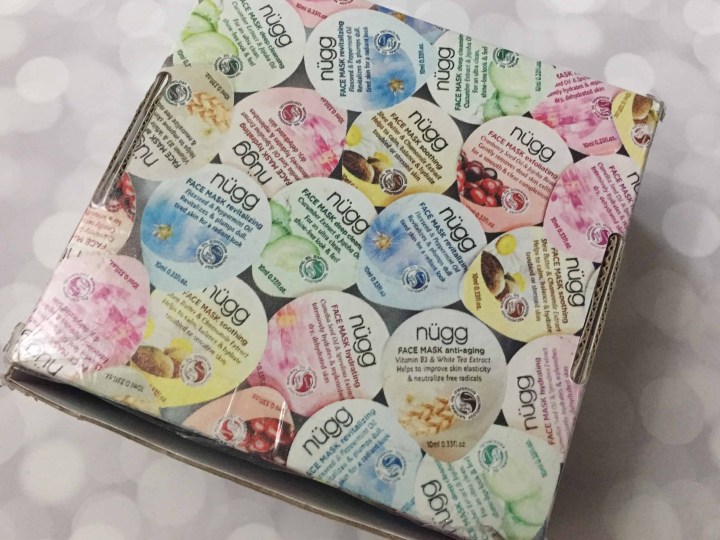 Nugg Beauty makes great face masks (and lip scrubs!) and now has their own monthly subscription boxes. Nugg masks are small, travel-friendly masks so it makes perfect sense for a monthly delivery of masks to try and enjoy. When you subscribe you can choose from four box options depending on your skintype — Dry/Dehydrated (Side note: These are NOT the same thing, so use caution if you're dehydrated as you should not be exfoliating your compromised moisture barrier!) Mature/Aging, Normal, and Oily/Combo.
This is a review of the Normal box, because my skin is kinda boring. It needs oomph to get a nice glow going, and with winter arriving it leans a smidge dry.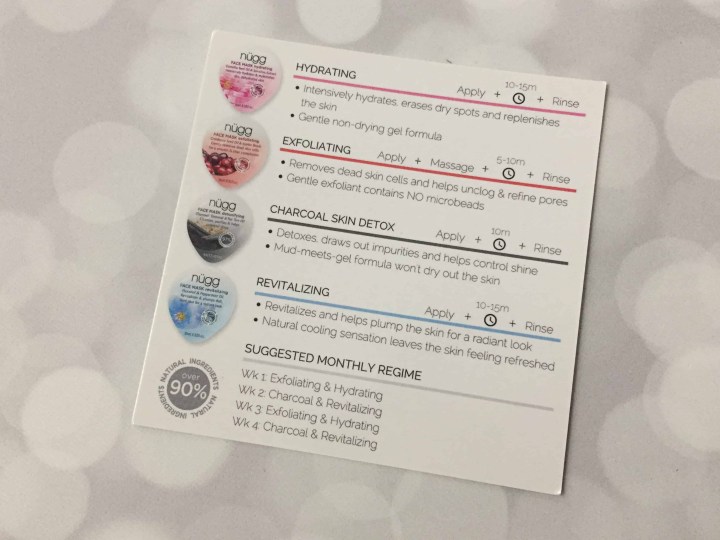 The card includes the masks, how long to leave them on for, and an example regime for the month.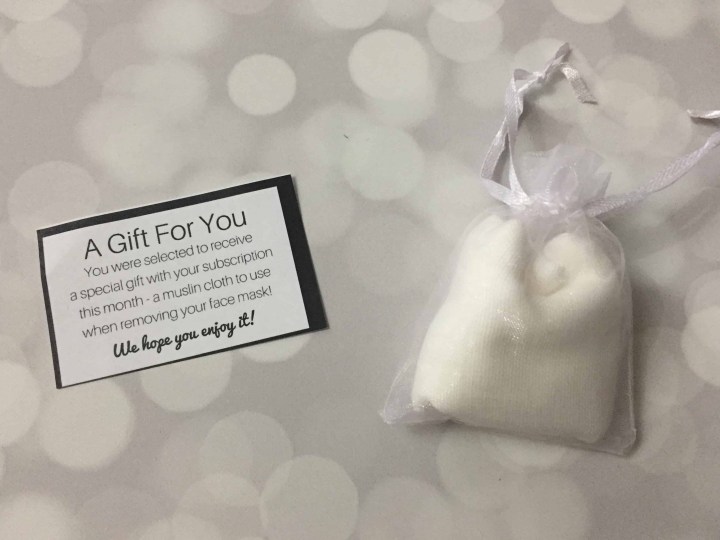 A muslin cloth was included, which is great for removing masks!
It's a nice side and is soft.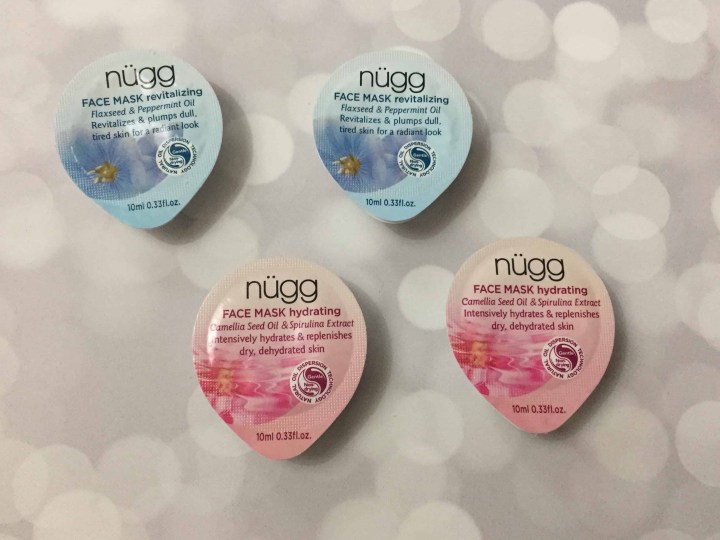 Revitalizing Face Mask ($3.99 each) — Peppermint oil helps improve blood circulation, and flaxseed is both an antioxidant and occlusive to seal in moisture.
Hydrating Face Mask ($3.99) — A hydrating mask with camellia oil (one of my faves!) and spirulina, which is a great anti-inflammatory. I think this would be a great evening mask for me after washing off all my makeup.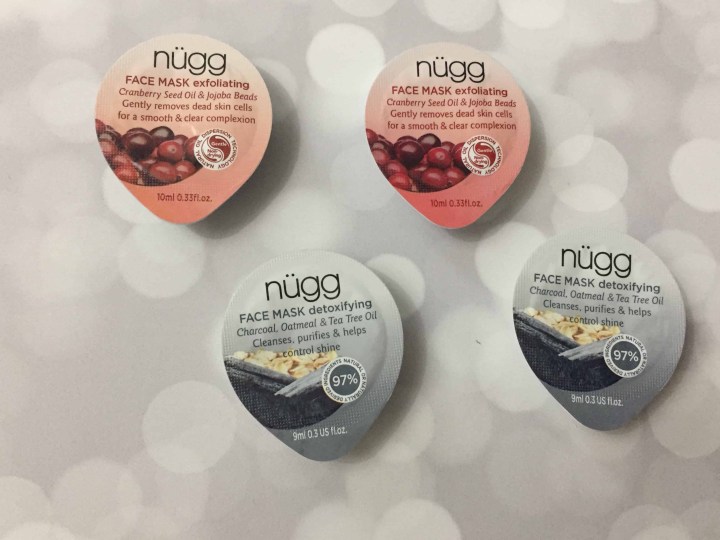 Exfoliating Face Mask ($3.99 each) — I only exfoliate once a week, as I'm very gentle on my skin. This mask uses lactic acid, a kind of AHA, to gently slough away dead skin cells.
Detoxifying Face Mask ($3.99 each) Charcoal masks are popular for their purifying qualities. I have a congested nose right now (sebacious filaments and pimples) so I used this mask to get rid of excess oil and help speed up the healing process. I find charcoal masks to be drying but luckily this one wasn't — my skin felt firm but not tight, and clean but not dry.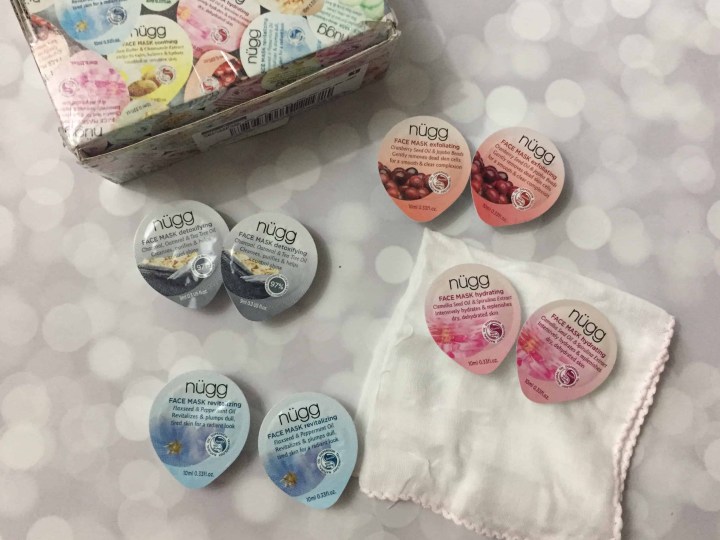 The Nugg monthly box had a total value of $31.92, which saves you around $5 from buying them separately. Each box is presumably going to be the same set of masks, so it's a good standard to keep up a routine. Plus you can either have it delivered monthly or bimonthly! I really enjoyed the charcoal mask and am looking forward to using the other three in my routine as well!
What do you think of this month's box?