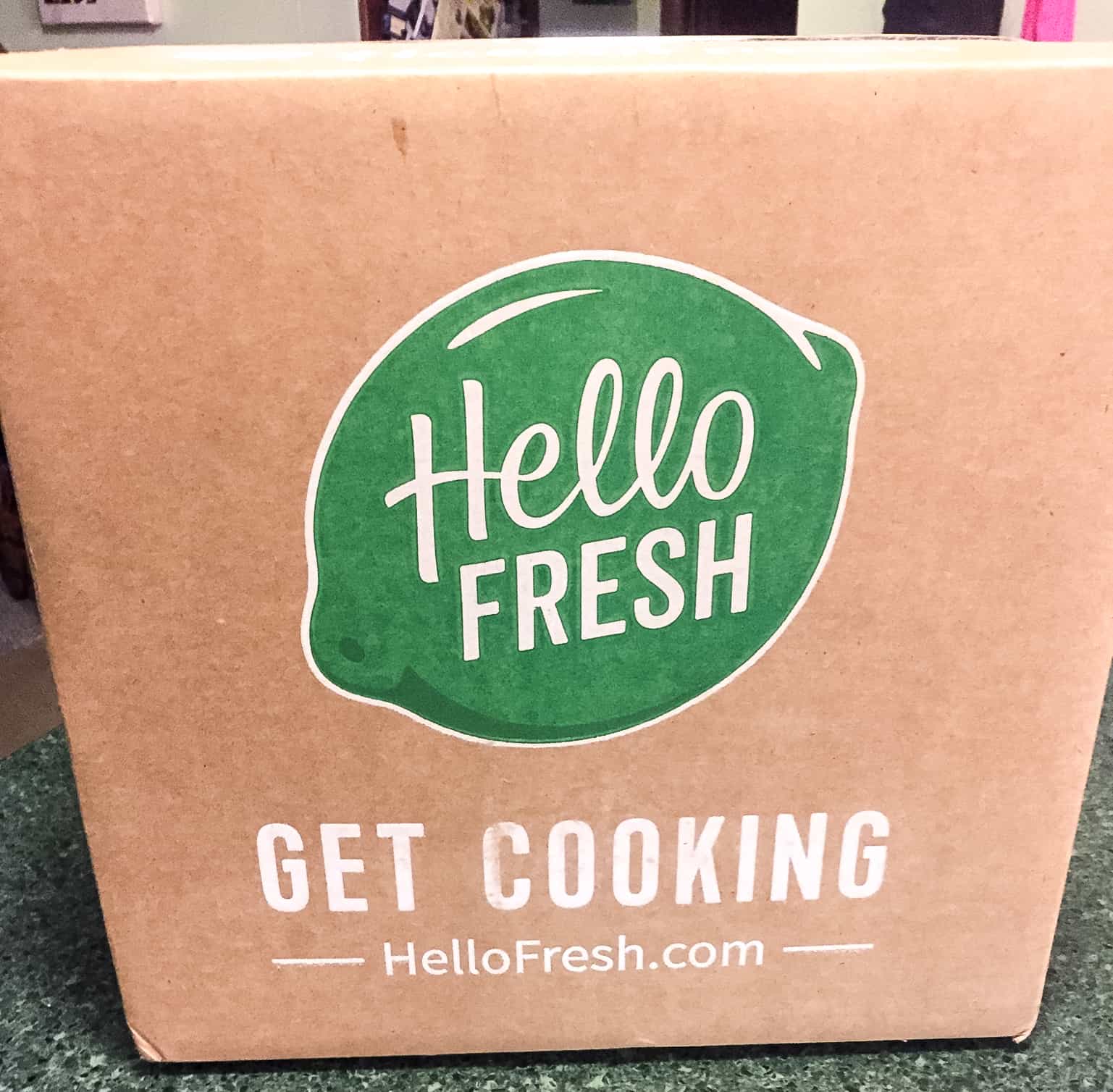 Hello Fresh is a meal kit subscription box with complete recipes and ingredients to make 3 meals every week, with each meal feeding either two or four people, depending on the plan you choose.
Though it is a subscription, you can pause your deliveries when needed – whether you are out of town, have other dinner plans, or just aren't in love with that week's selections. The standard subscription provides high-quality meats (free-range chicken, antibiotic meats, etc.) to use in the recipes.
This review covers the vegetarian box! 
Hello Fresh has great instructions, and they are easy to follow even if you are an inexperienced cook. ach recipe includes several pictures so you maintain a sense of how the dish should look as you go along.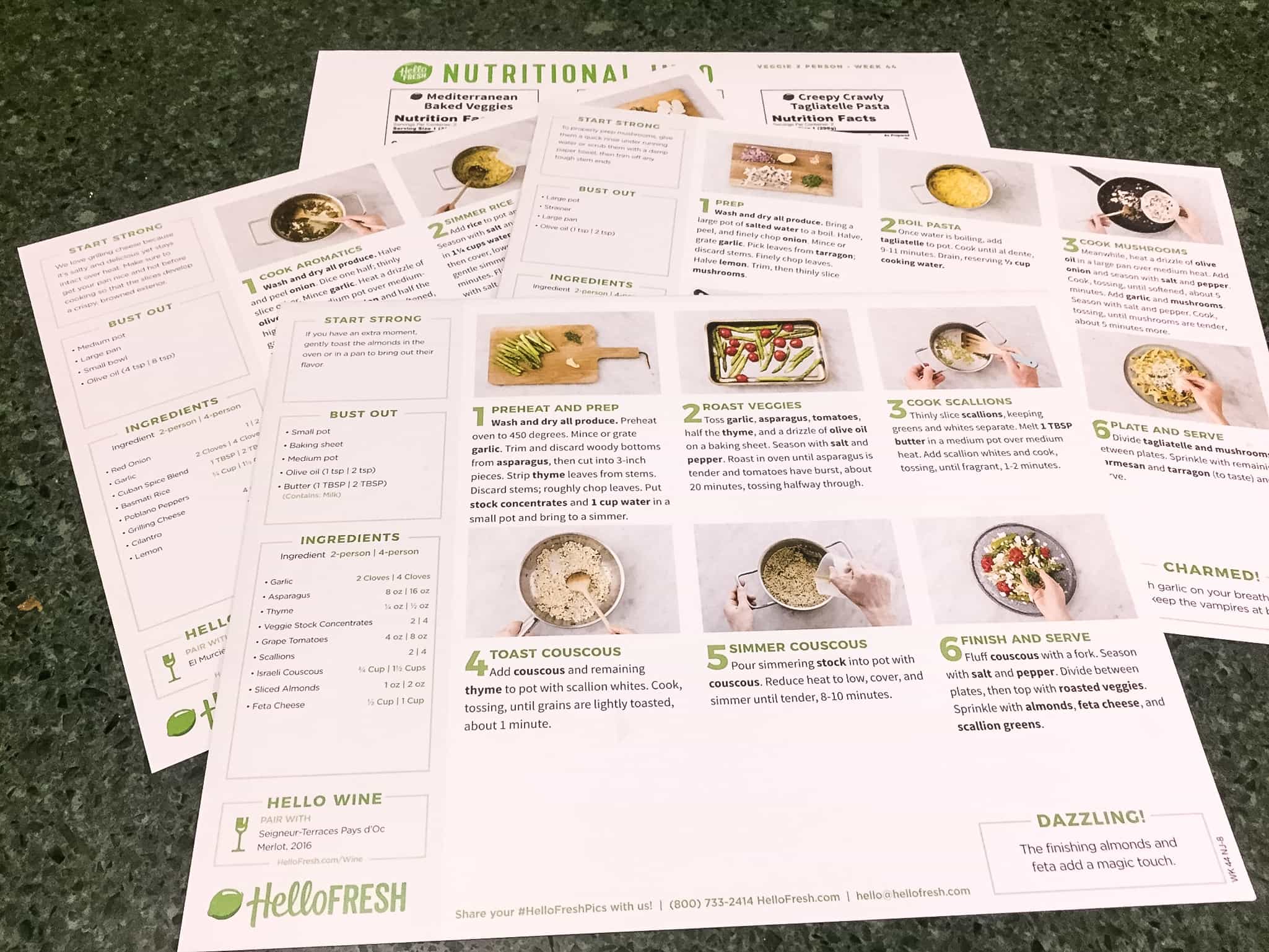 There are even some kitchen tips included in the information card.
DEAL: Currently, you can save $40 off your first two boxes when you use this link to subscribe.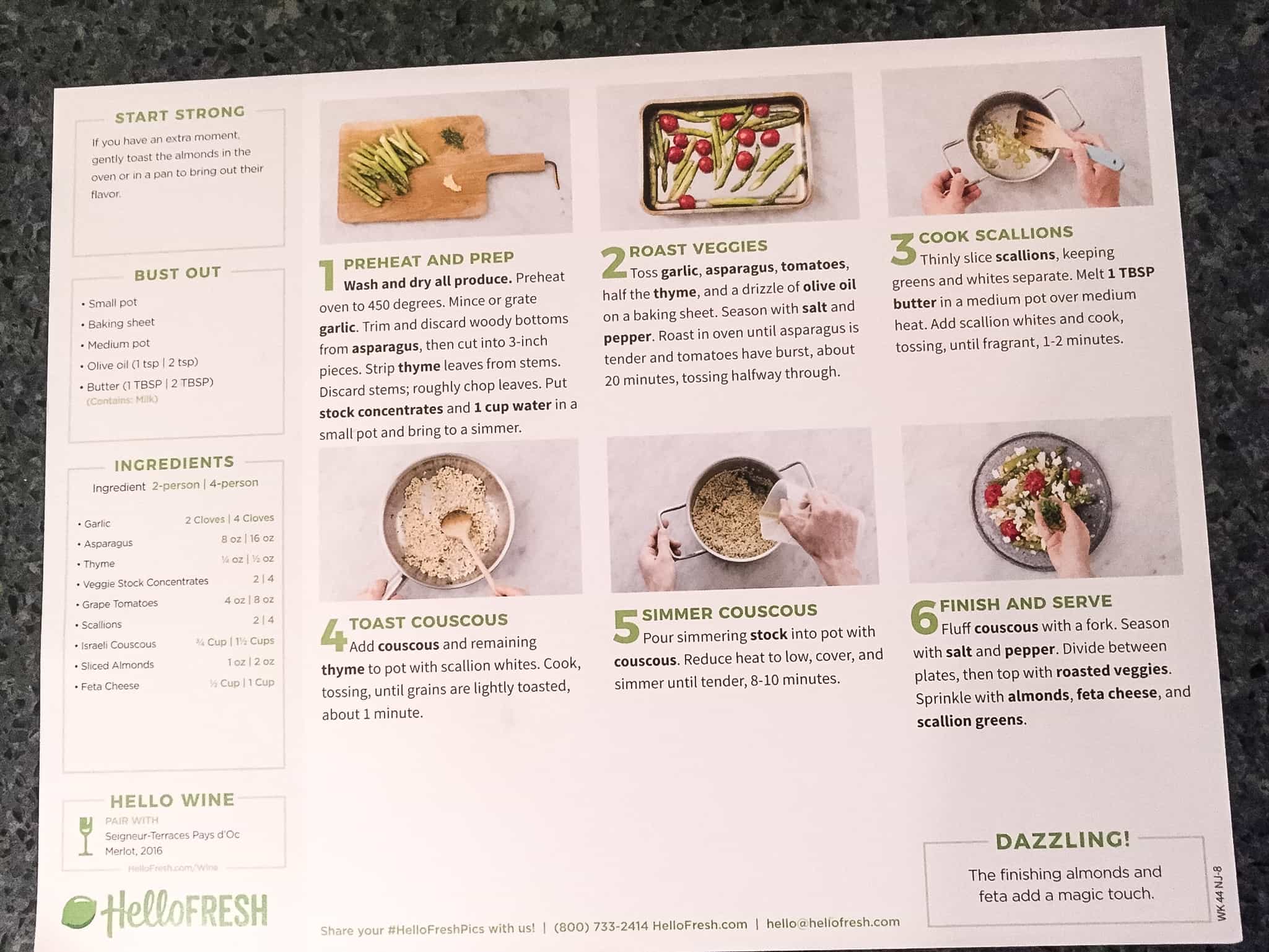 Though we do eat meat, we cook vegetarian three times a week. Thankfully, Hello Fresh has a vegetarian subscription for both casual and dedicated vegetarians.
The bags used by Hello Fresh keep all the ingredients for the recipes in order, and they stack nicely in the fridge. Within each box, everything but the largest vegetables is separately packaged and is packed at the bottom. Condiments and canned goods are provided in high-end, commercial packaging. Hello Fresh usually provides spices in their own, pre-measured branded packaging.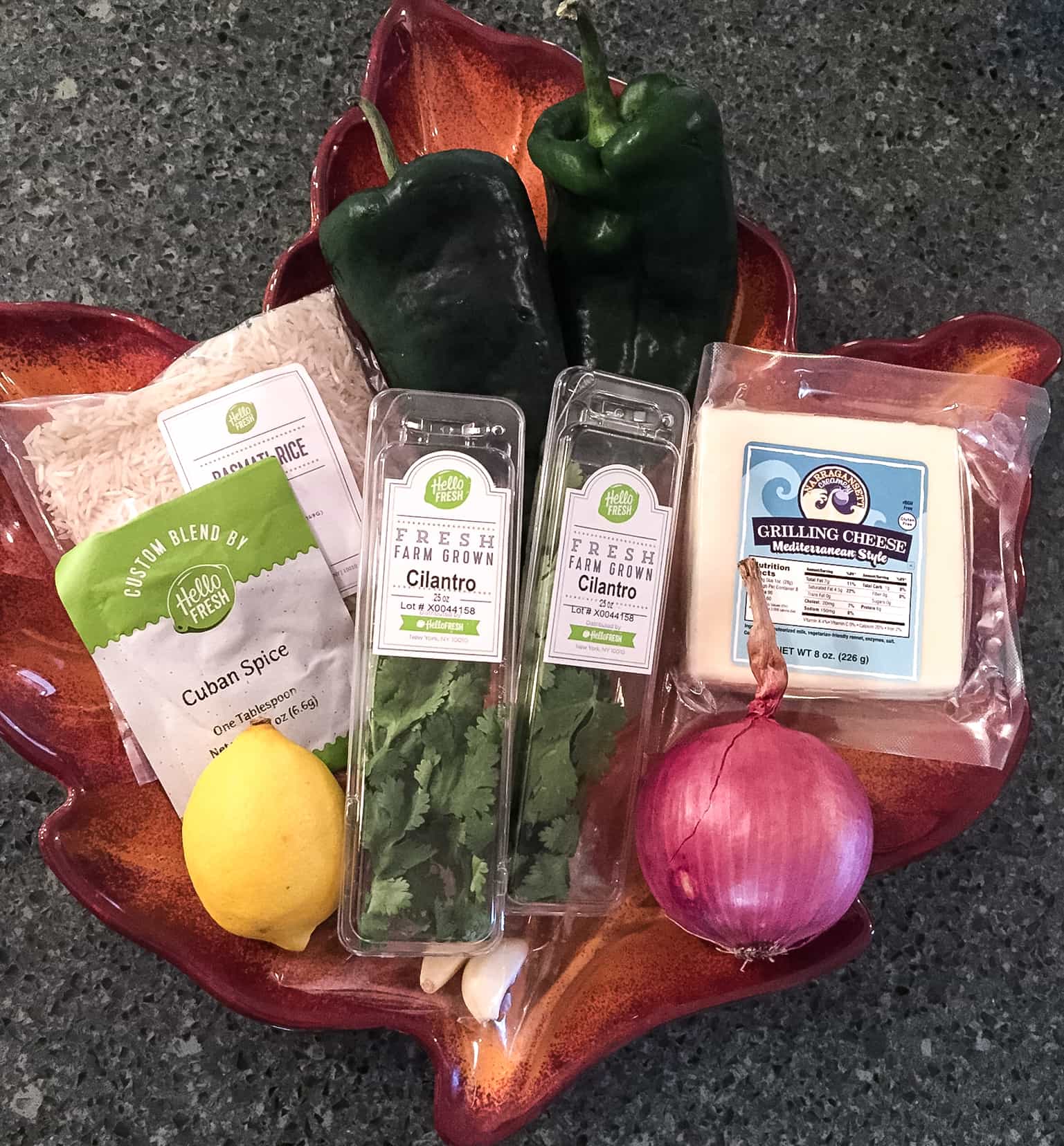 Queso Frito Rice With Grilling Cheese, Charred Poblanos, And Salsa Verde. 40 minutes, level 1,  630 calories per serving.
This was a new recipe for my husband and I. We've never had poblano peppers as the main vegetable for a dish. I thought it sounded sketchy as I like only very mild peppers when there is an abundance of them. After eating this I'm ready to go out to eat and try something with poblanos in it! They were mild and tasty, a great combination.
The other main ingredient was grilling cheese. We've had the grilling cheese several times and have absolutely been crazy about it. Although this brand stuck to my pan somewhat more than the other (maybe it's time for a new pan!).
Also new for us was the herb salsa, simply made with cilantro, olive oil, lemon juice and garlic…WOW! Another new item I can't wait to have again.
Pile the above on top of Basmati rice seasoned with onions and Cuban spice and you've got a very delicious meal.
Truly a Hello Fresh great meal.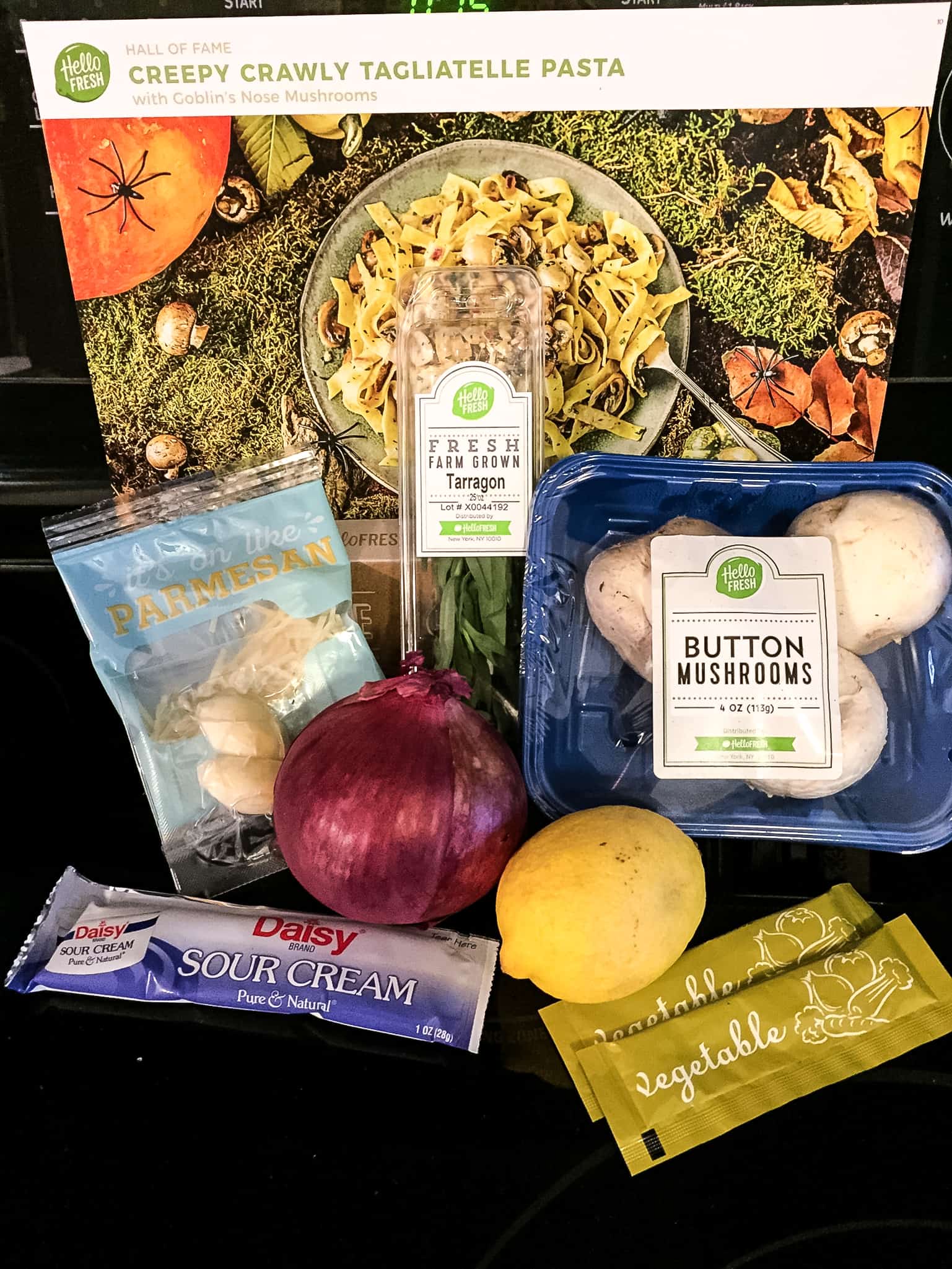 Creepy Crawly Tagliatelle Pasta With Goblin'S Nose Mushrooms. 30 minutes, level 1, 500 calories per serving.
On Thursdays I invite my folks over for dinner using a Hello Fresh meal and this week this recipe won out for them. My mom will eat almost anything but my dad is a tad fussier and he likes pasta so pasta it was. I'm able to use a 2 serving meal from Hello Fresh for 4 older adults and I usually serve some bread and my mom brings over pudding. Meals fit for royalty!
We've not had this recipe so it was another first for us this week. The main ingredients for us was the pasta and mushrooms but what added all the massive flavor was the tarragon. Boy, did my parents and husband rave over the taste. Tarragon wasn't an herb that we grew up with. The other stronger flavors of onion, garlic and lemon were definitely there but the tarragon won out.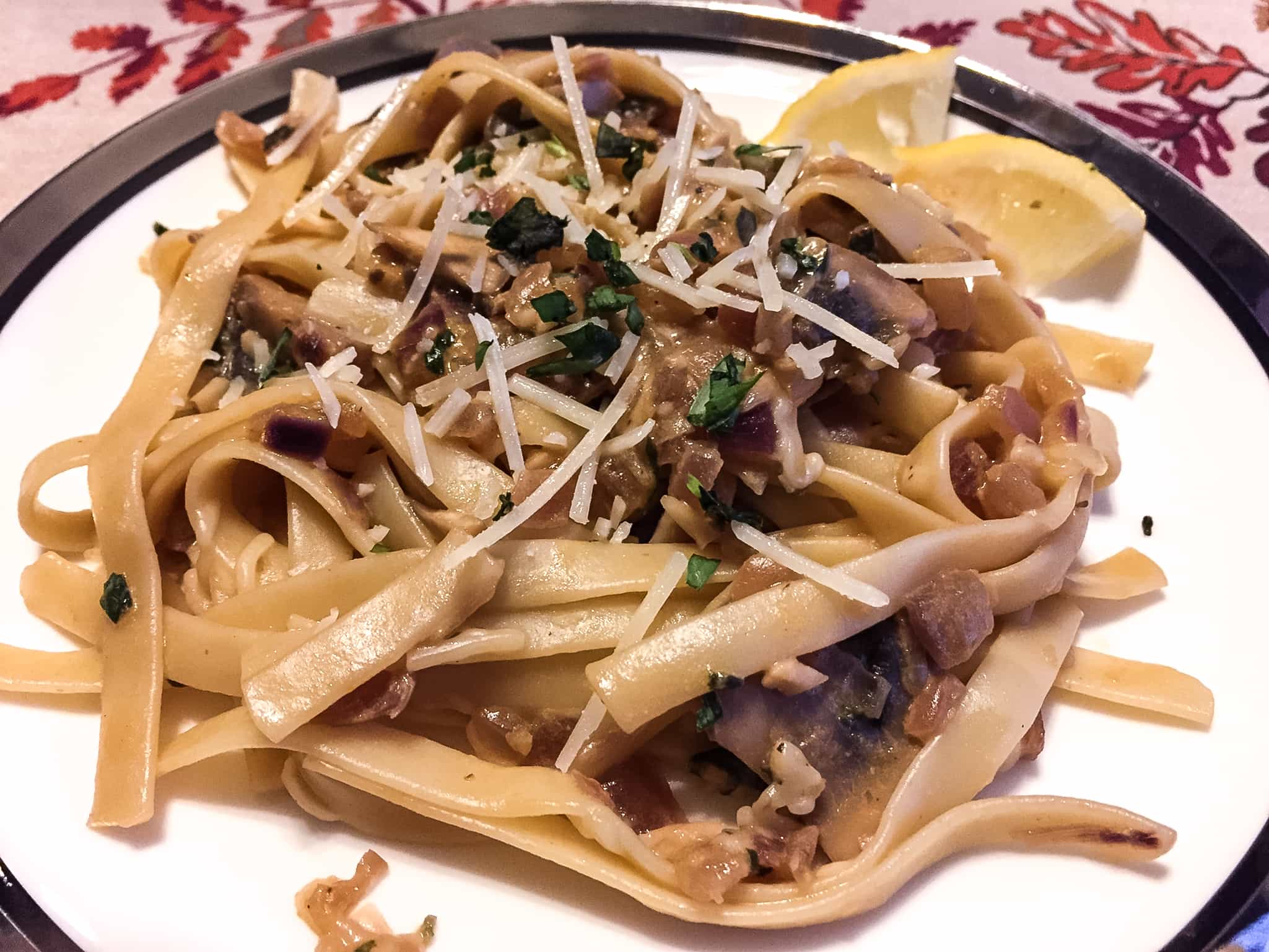 Easy meal to make with loads of flavor. As my husband would say, "this is a keeper!"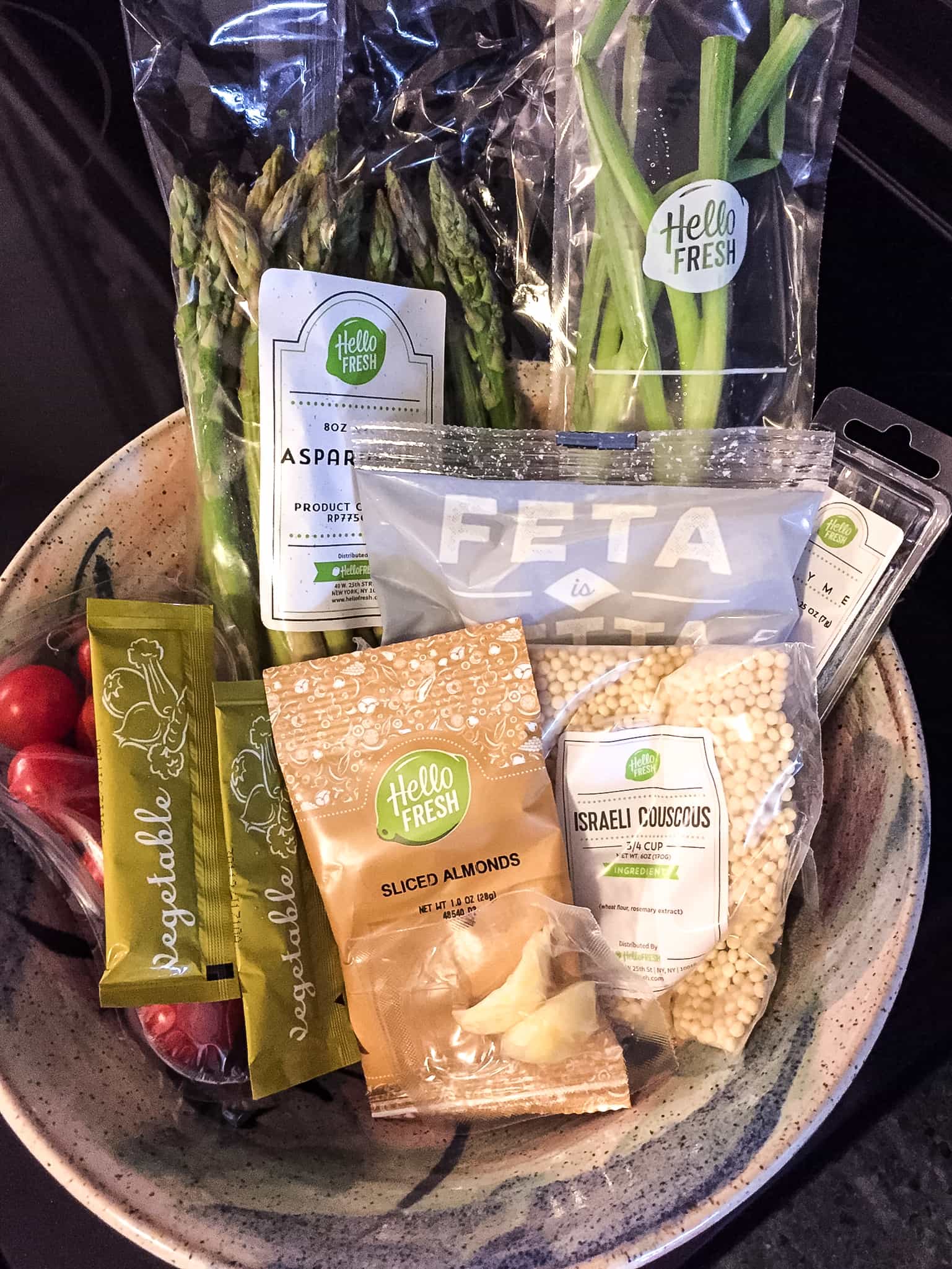 Mediterranean Baked Veggies With Couscous, Almonds, And Feta. 30 minutes, level 1,  510 calories per serving.
This was a repeat and thank goodness for that because it is soooooo appetizing. I chose this meal to take to a friend's house, she's 96 and pretty much home bound. I served this with dill cheese and crackers, relish items, chick tenders and for dessert birthday cake for the 96 year old. What a wonderful evening of eating, talking and sipping our wine!
We all ate our fill and there was still some of the Mediterranean Baked Veggies left so I could leave it for the birthday girl. She loves leftovers and poor dear, she no longer remembers she's had them before so it's a wonderful new meal each time.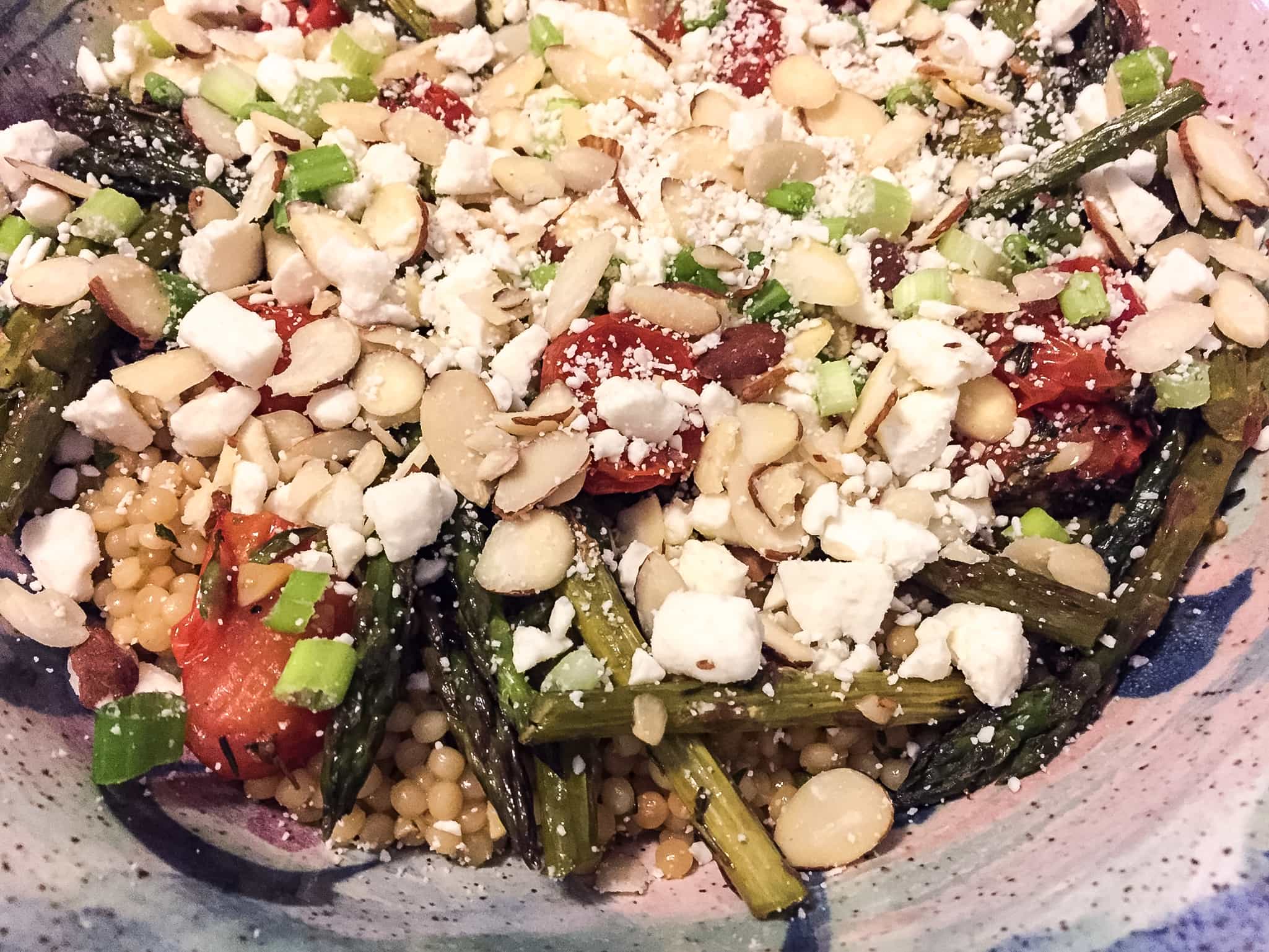 One thing I've learned from Hello Fresh and absolutely love is how to cook couscous. Saute your scallions in butter, add couscous and loads of fresh thyme (that's so very important) then pour in the simmering water that you added Hello Fresh's stock concentrate to. Turns out so very tasty.
This dinner had my favorites: tasty couscous, roasted tomatoes and asparagus topped with almonds and feta.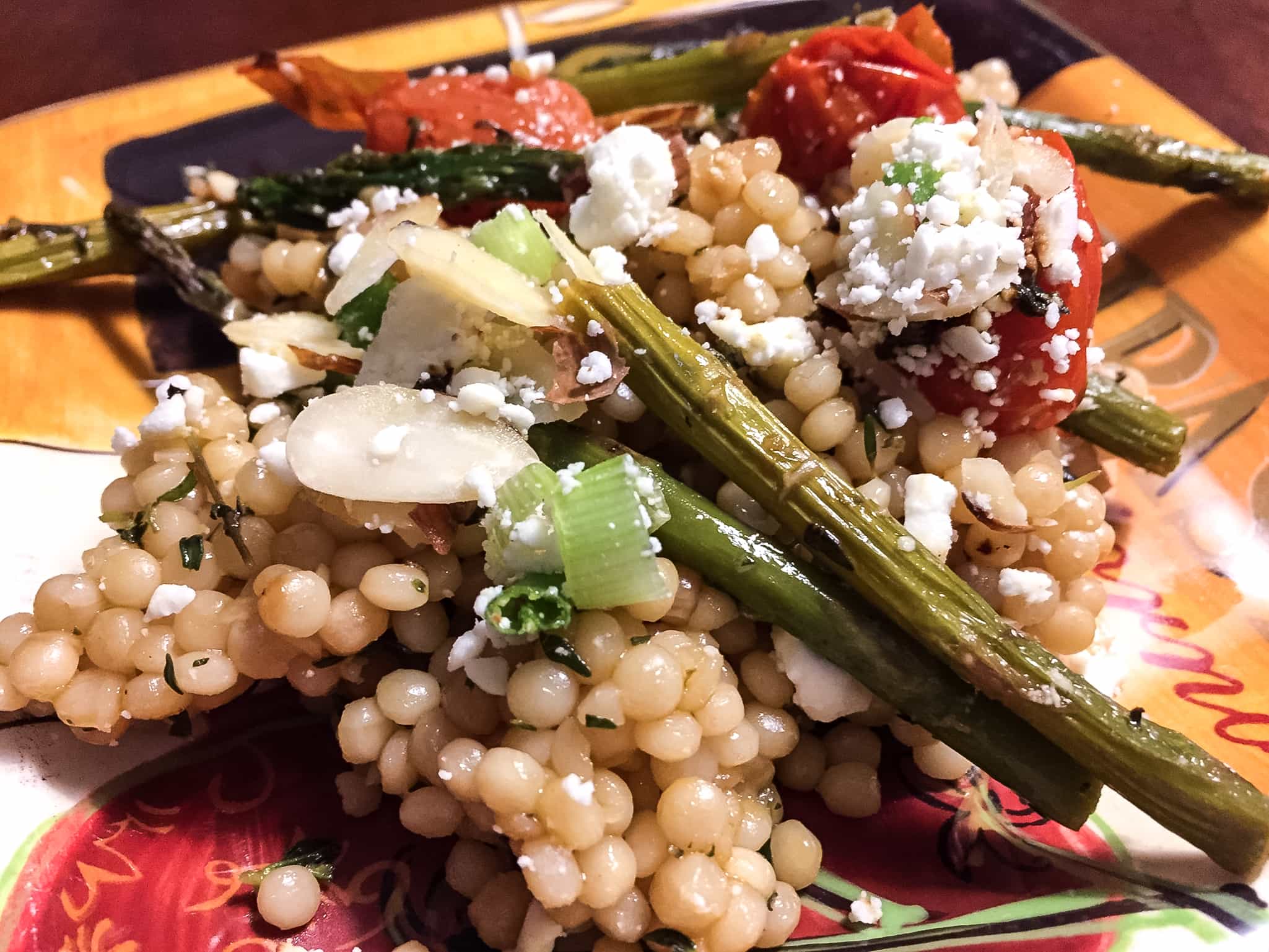 Hello Fresh!? Listen up people at Hello Fresh, I want you to sell your stock concentrate! That stuff is great and makes the meals taste great. Hint, hint.