Crate Chef is a bi-monthly subscription box that brings your favorite chefs' top picks to you. Each month costs $45, and you'll get a specially curated box filled with a well-known chef favorite kitchen items, food products, as well as selected recipes.
DEAL: Save 10% off your first order with coupon code HELLO10.
Each month Crate Chef collaborates with a different famous chef to bring you products that will up your cooking game.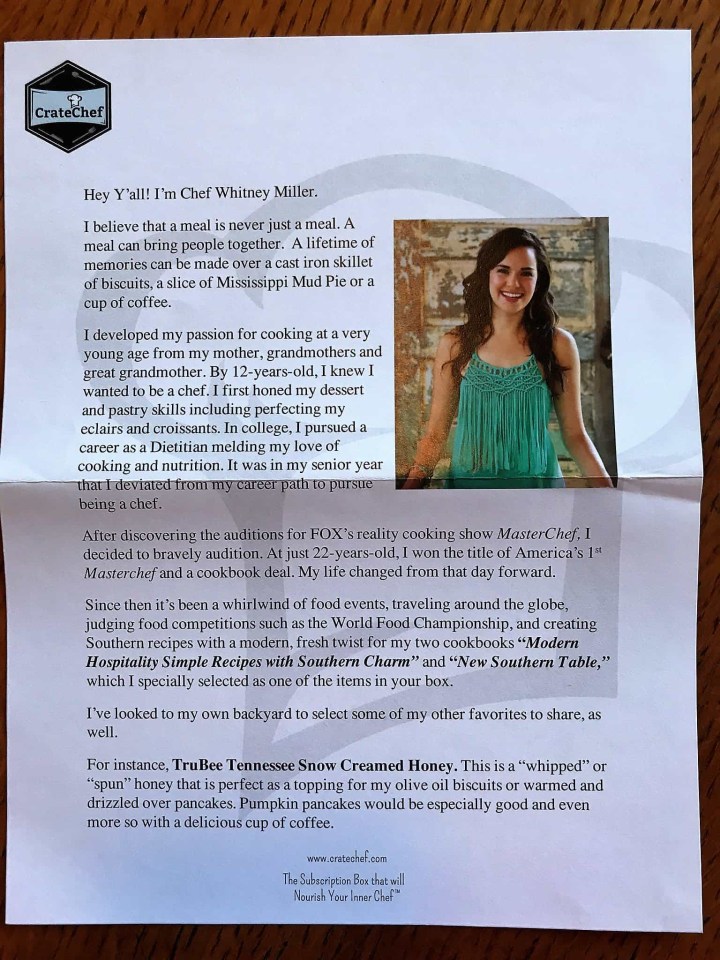 This box was curated by Chef Whitney Miller.  The name, Whitney Miller, also happens to belong to my sister-in-law, so they had my attention. This particular Whitney Miller (not my afore mentioned relation) was the first winner of America's Masterchef, FOX's reality cooking show.
Her cooking philosophy is about more than just food, "I believe that a meal is never just a meal.  A meal can bring people together.  A lifetime of memories can be made over a cast iron skillet of biscuits, a slice of Mississippi Mud Pie or a cup of coffee."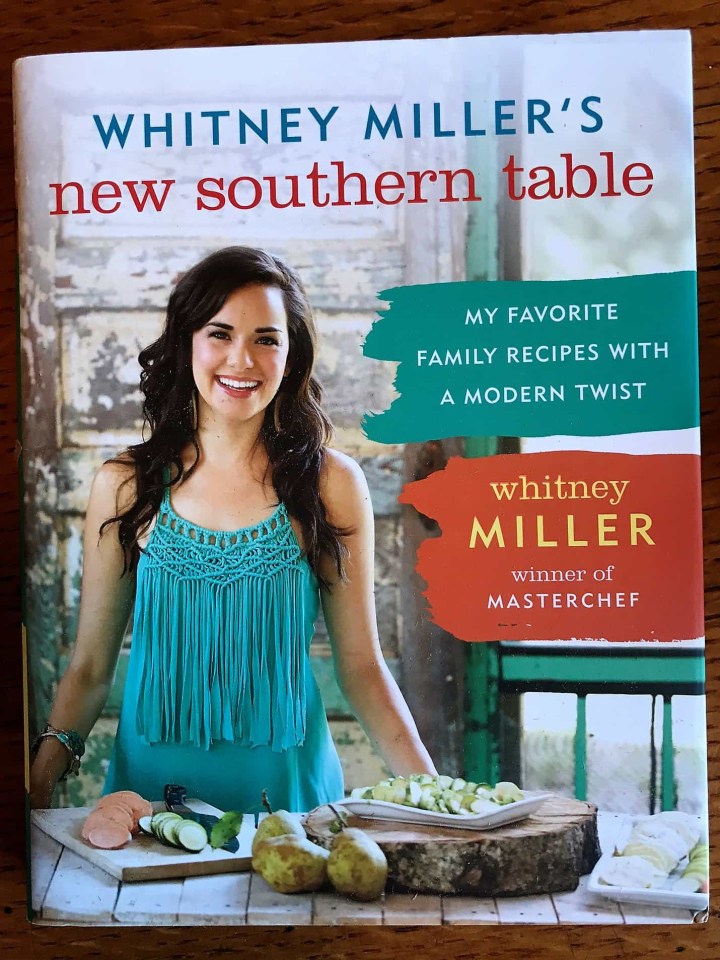 Chef Miller has already published two cookbooks and has included one of the two, "New Southern Table," in this Crate Chef box.  The book is filled with Southern recipes with a modern, fresh twist.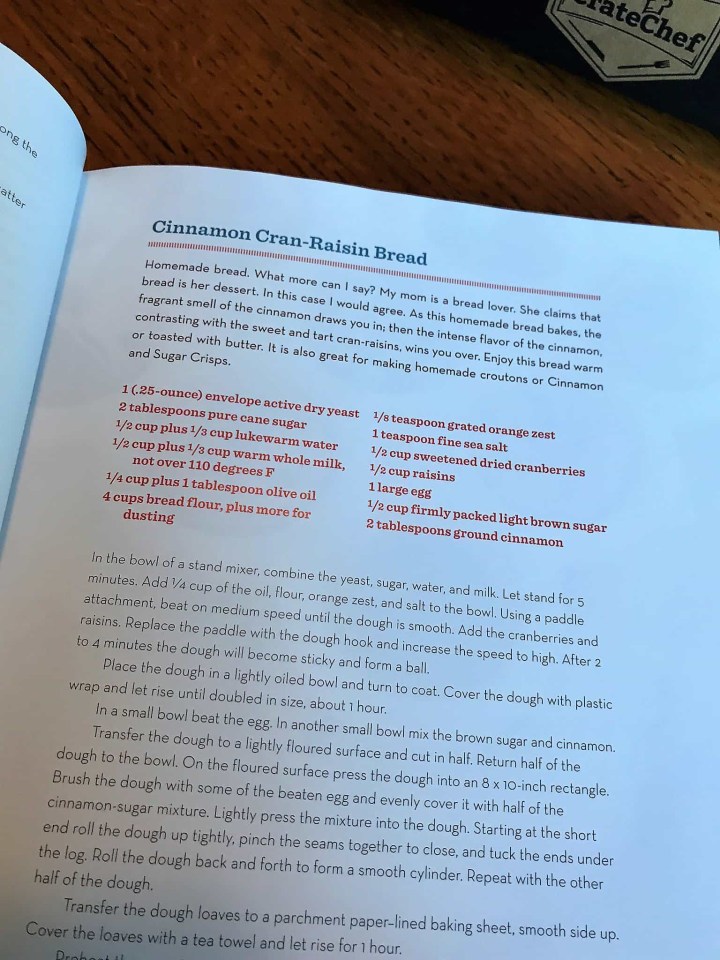 This recipe for Cinnamon Cran-Raisin Bread has my mouth watering.  My only complaint is that there is not a picture of it.  I need pictures for baking motivation.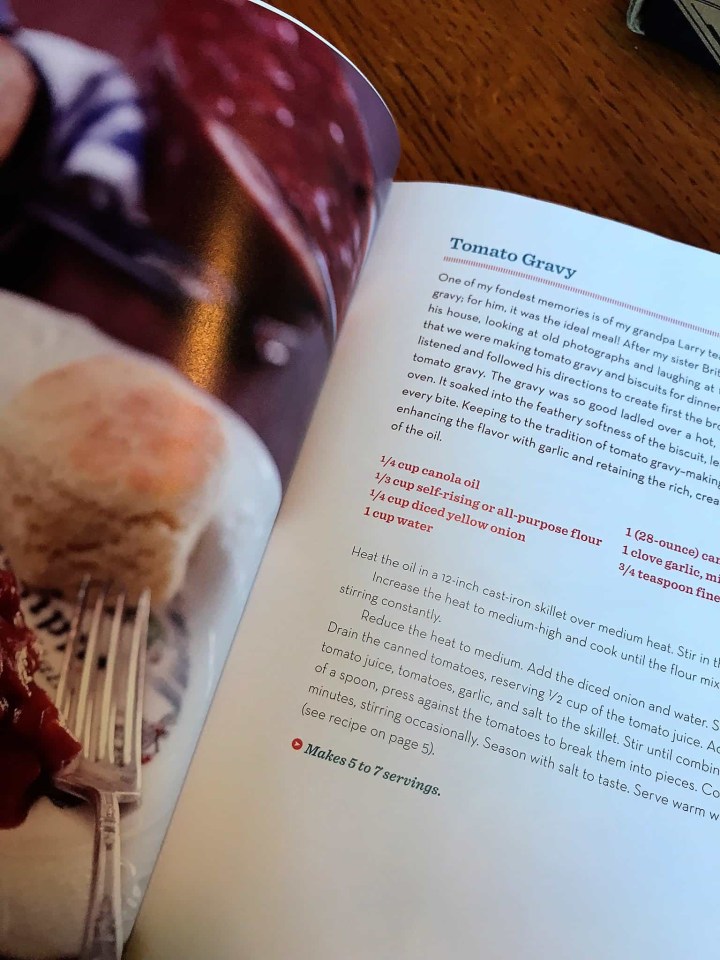 Tomato Gravy.  You either love it, hate it or have no idea what it is.  It's not my favorite, but I'm willing to give it another try, especially since this recipe has pictures.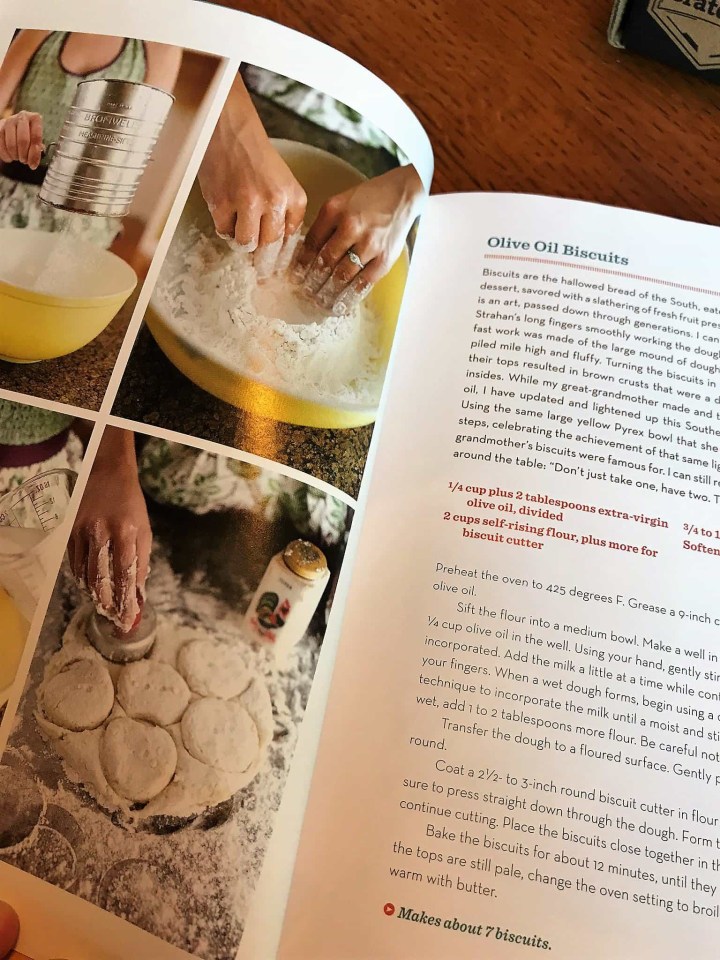 These look fabulous!  I need a biscuit.  And, the multiple pictures are much appreciated.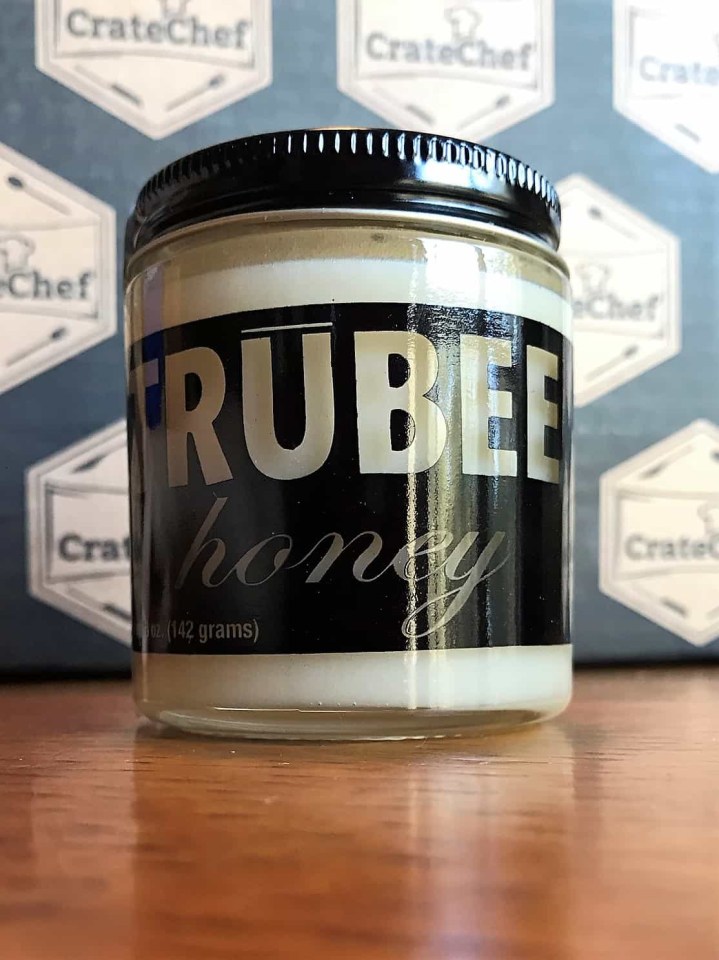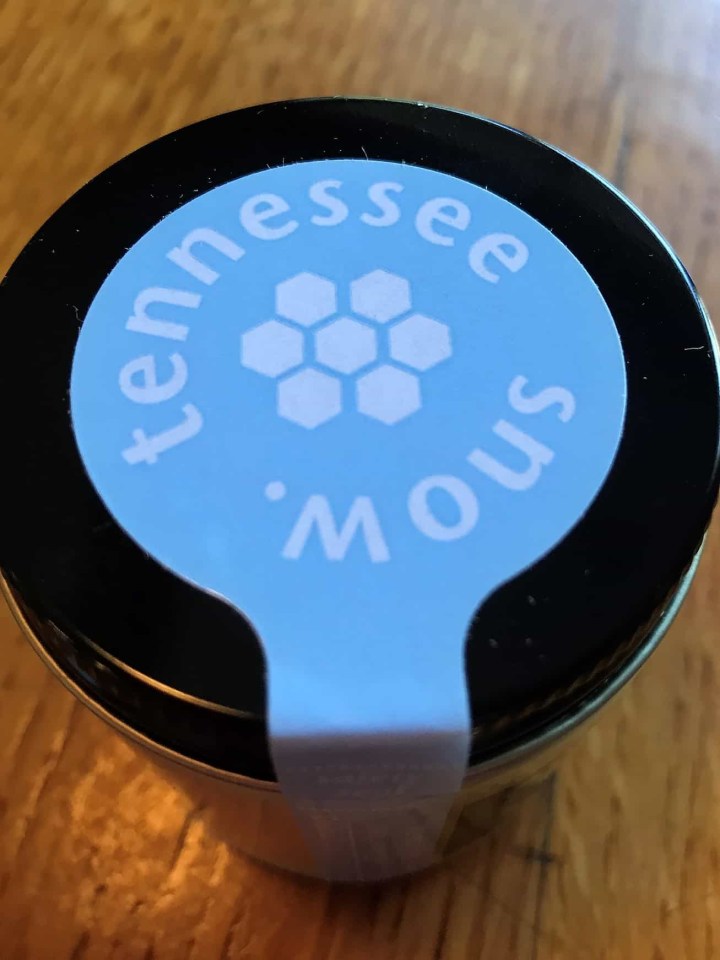 TruBee Tennessee Snow Creamed Honey ($6) – "This is a "whipped" or "spun" honey that is perfect as a topping for my olive oil biscuits or warmed and drizzled over pancakes.  Pumpkin pancakes would be especially good and even more so with a delicious cup of coffee."
It's all honey.  "We don't get much snow here, so we made our own."  Ha!!!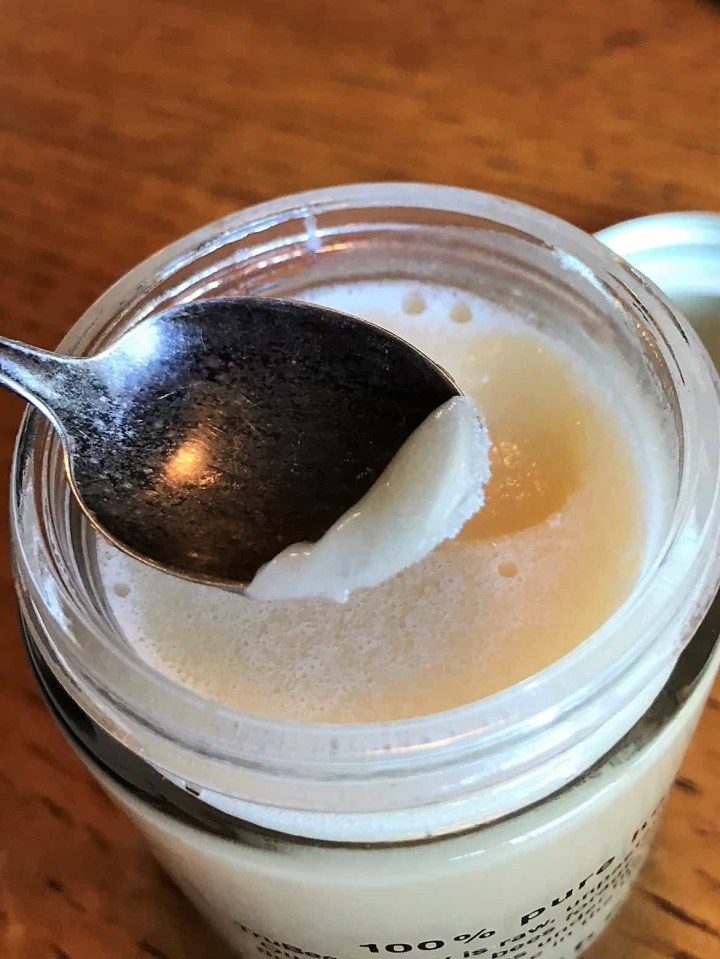 It looks like butter.  It was smooth, creamy and very good on homemade wheat bread.  No butter required.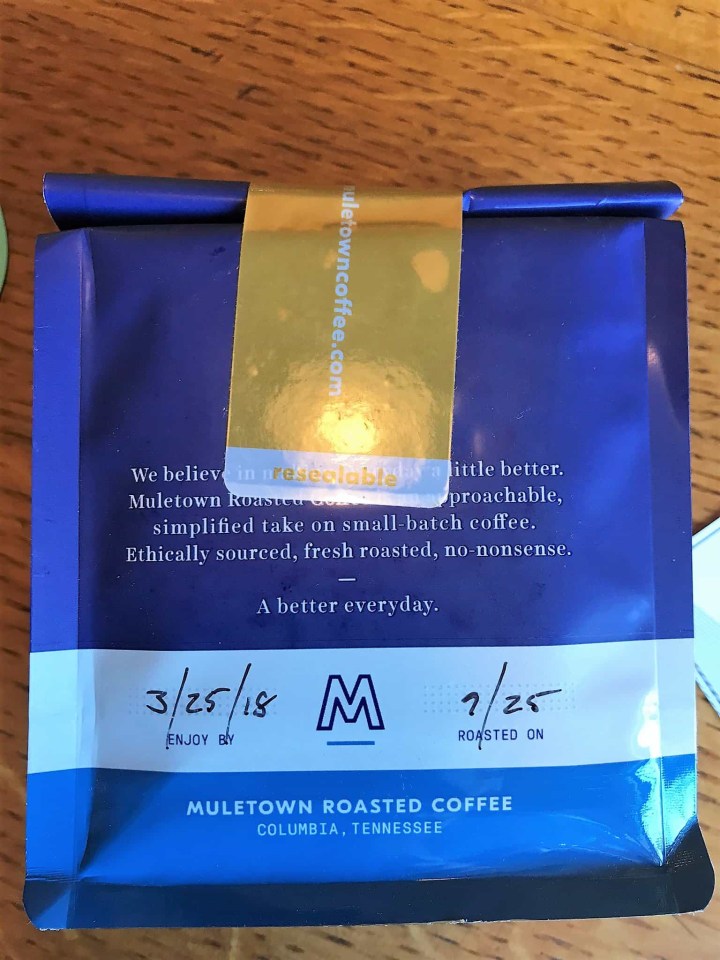 Muletown Roasted Coffee Idido ($18.99) – "I personally (Chef Miller's words) have fallen in love with Muletown Roasted Coffee, the Ethiopia Idido single-origin light roast with notes of blueberries and milk chocolate.  I like a smooth coffee without much acidity or bitterness and this one is just that.  It's not only great for sipping but also cooking, for use in chocolate desserts.  Just a splash intensifies the chocolate flavor in my Mississippi Mud Pie and Brownie Cookies."
I agree on the coffee – less bitter, more smooth.  The beans are a beautiful dark color.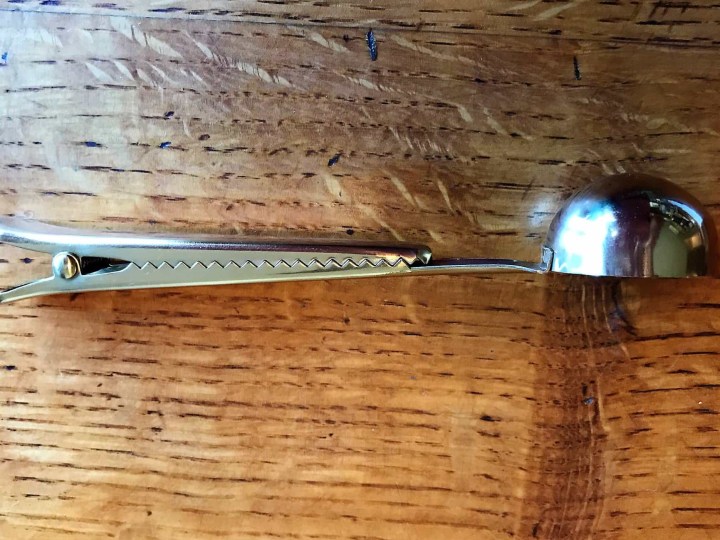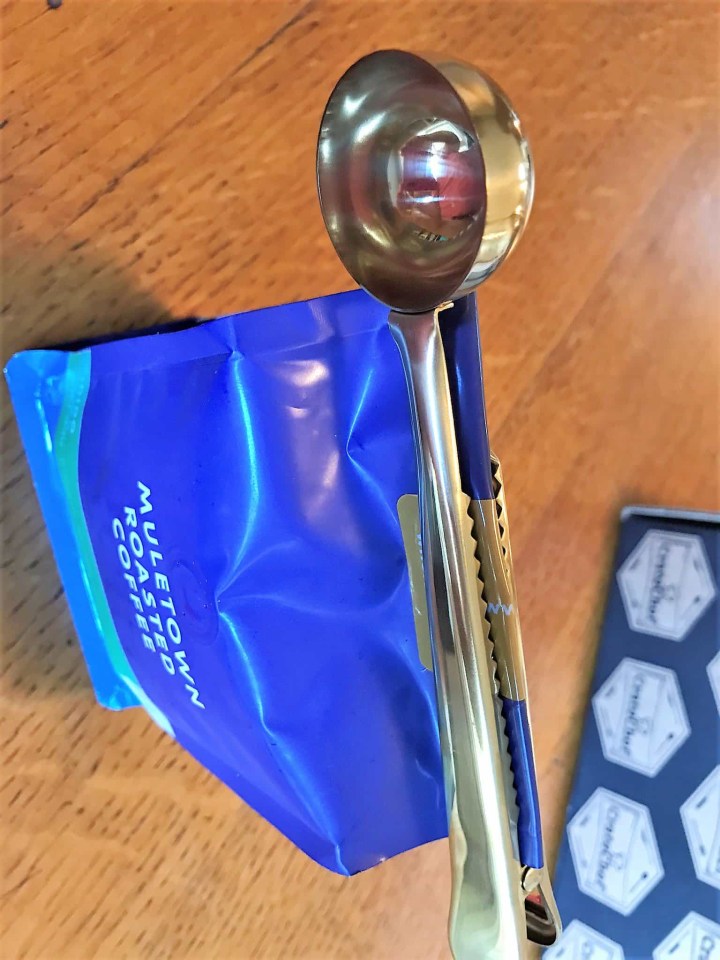 Coffee Scoop Bag Clip ($6.95) – This scoop/clip combo is a cute way to keep your coffee beans fresh and measure them out when coffee time comes.  It worked great on the bag of Muletown Coffee.
South Georgia Pecan Co. Pecan Halves (~$8) – "These are my favorite pecans for snacking and cooking because they're always flavorful and meaty.  Growing up in the South, pecans were a big part of many desserts and appetizers.  They are delicious when tossed in Southern spices and baked to create my Southern "Fried" Pecans appetizer."
Pecans are lovely things.  These were a particularly good quality pecan.  I like it when they are carefully shelled so that no pieces of the shell are left in the crevices.  There is nothing (well maybe a few things) worse than biting down on a bitter hunk of pecan shell.  And they are from Valdosta, GA.  I have totally been there.  Actually lived there for just over a year in the late 1990's.  There was a pecan grove across from the apartment I lived in.  Come to think of it, I have lived across from a couple different pecan groves.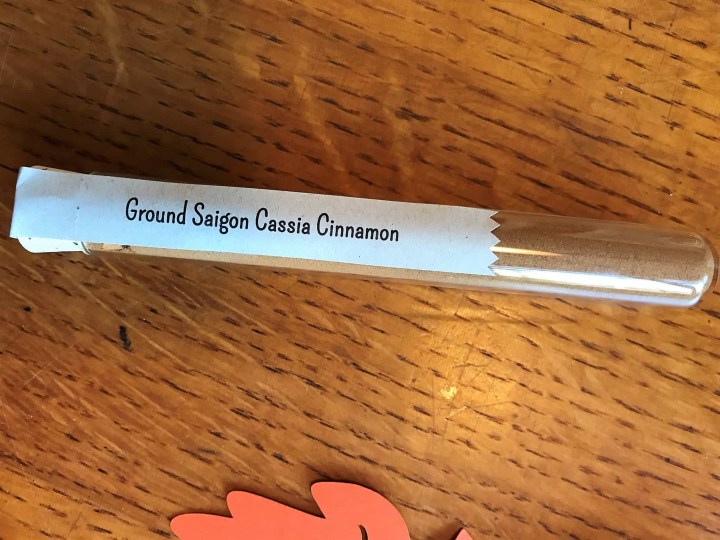 Savory Spice Saigon Cassia Cinnamon – "This Vietnamese-frown cinnamon smells and tastes like candy Red Hots.  It has a naturally sweet flavor.  I like to sprinkle it atop my coffee and use it in my desserts."
I tried a little on my finger and it really does taste like Red Hots!!  This is going on the coffee in the morning.  Yum!
Be Home Teak Twig Cheese Spreader (~$8) – "I love using natural pieces.  The beautiful teak wood and twig design will make your biscuit platter with butter, honey and jams stand out."
So, every Christmas Eve my aunt puts on the most luscious Christmas munchie spread you have ever seen.  She has dips and chips and chocolates and petit fours and chili and always cheeses, jams and crackers with a cheery cheese spreader to slather your cheese and jam onto your plate or crackers with.  I intend to attain to her heights of Christmas culinary excellence and have already warned my children that when they grow up and get married I have family dibs on Christmas Eve.  This 'cute as a bugs ear' twig cheese spreader is going to help me achieve my Christmas munchie tradition goal.  I shall spread fancy cheese onto fancy crackers with it with my pinky held high!
I really enjoyed this iteration of the Crate Chef box.  It was all getting ready for the upcoming holiday season (for me at least).  And, several pieces reminded me of family.  From my SIL's namesake curating the box, to my very own cheese spreader (just like my aunt!) the items brought to mind delicious meals and lovely times from the past.  I really liked everything in this box.  I can't even pick a favorite item.
What did CrateChef inspire you to cook?