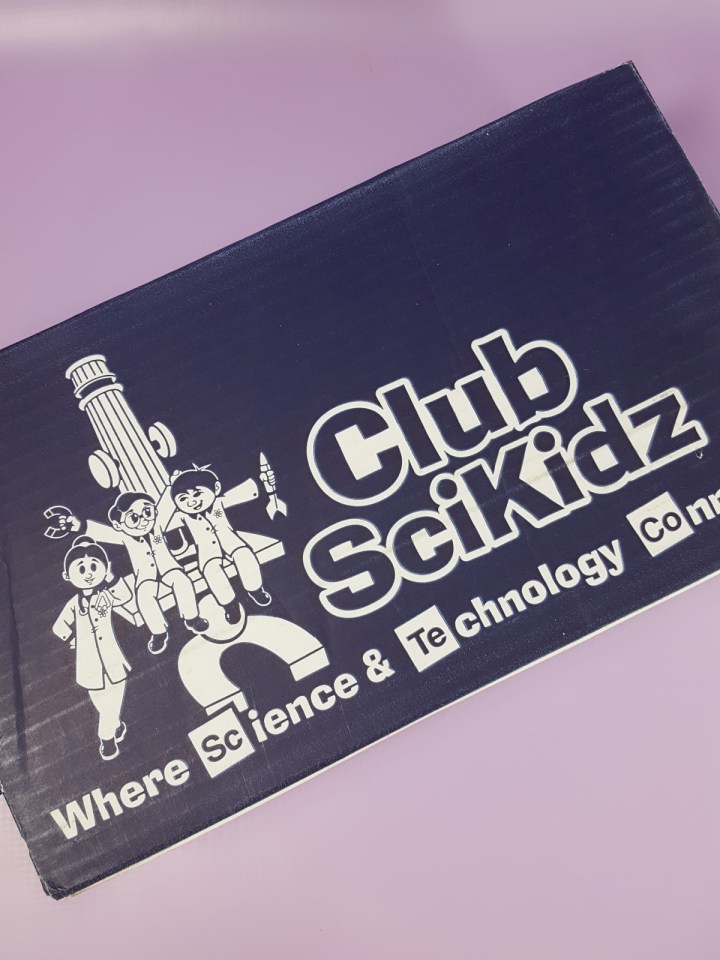 Club SciKidz introduces children to the mysteries of science and technology through terrific projects and experiments. Each box contains a variety of career based activities such as: Veterinary Medicine, Robotics, Food Science, Programming, etc. In addition, your scientist will be able to start their own home lab with the supplies provided!
This box was all about Geology Rocks!
DEAL: Save 10% off on any subscription! Use coupon code Boxlabs17.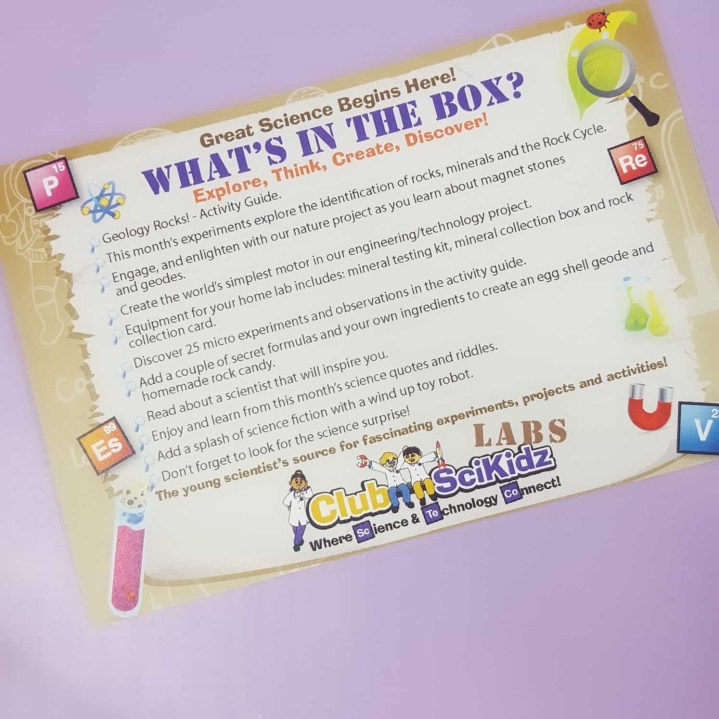 The box comes with an index card giving a brief over view of what is included in the box.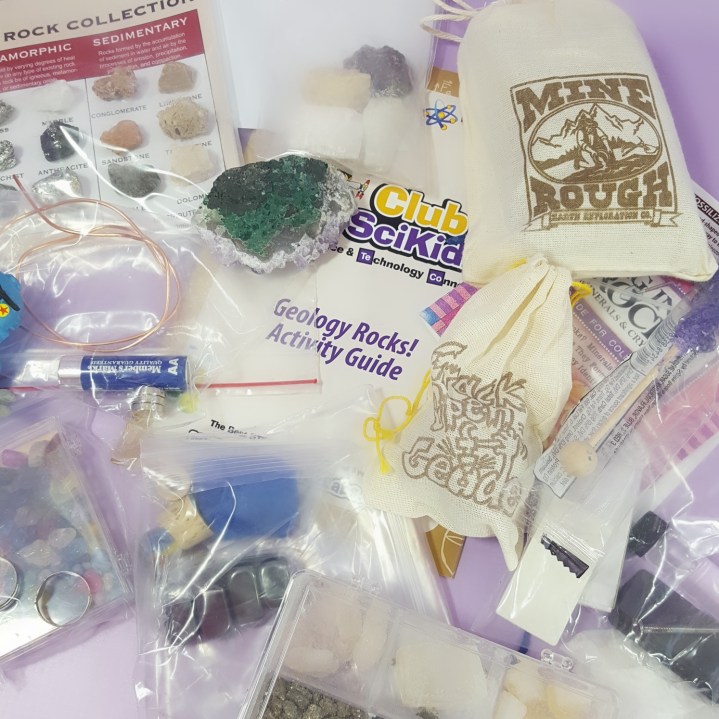 All of the supplies in this month's box. The little pieces are in baggies with the bigger ones just in the box.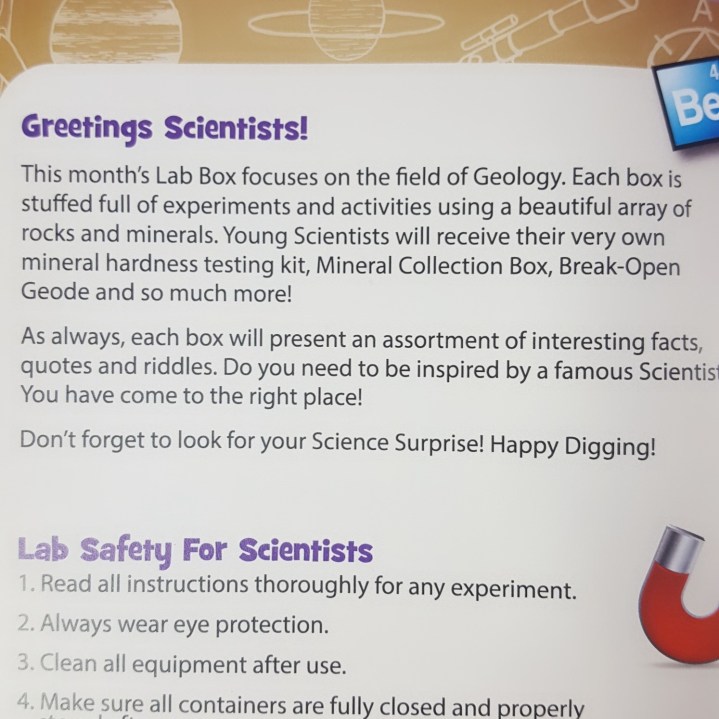 The experiment guide starts with a note to get us all going and of course the Lab Safety rules.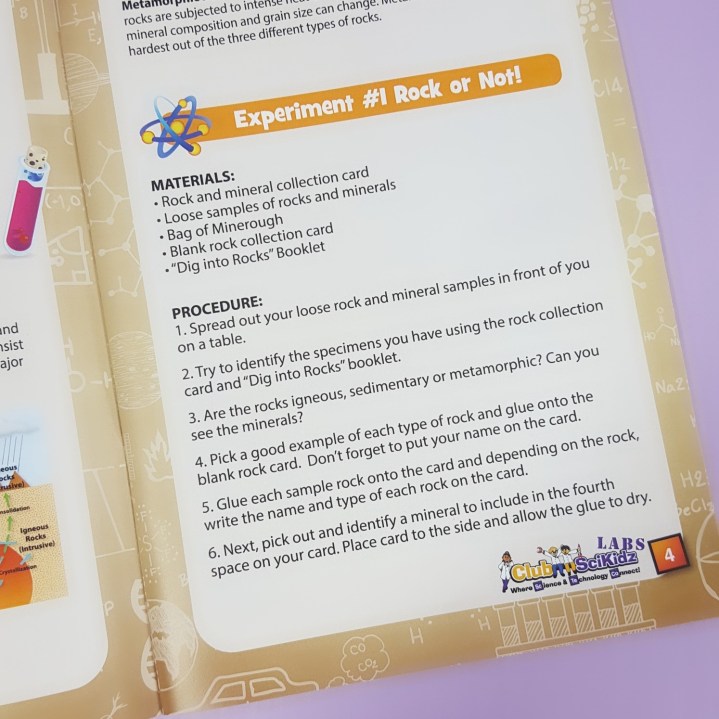 The experiments are listed out in the booklet with how they work.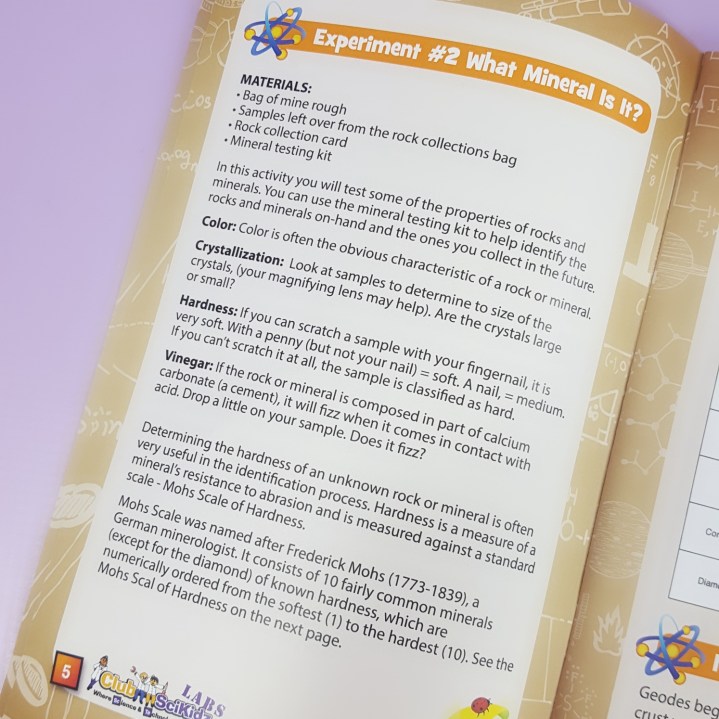 They tell you the materials needed and if they are provided or if we need to get them. I do wish the baggies had the individual projects in them since they are all mixed up but we make it work but dumping out and sorting before we get started.
Make sure you go page by page as some of the projects start on the bottom of a page.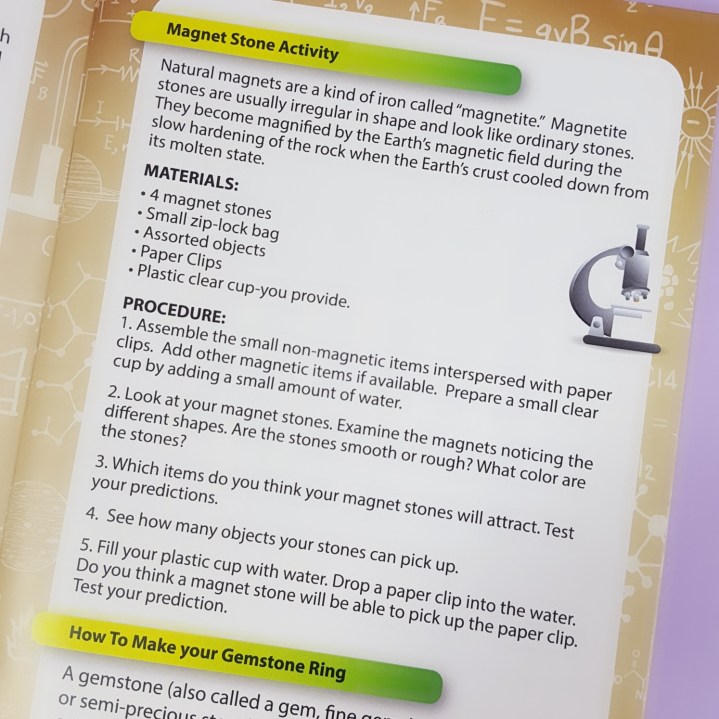 The booklet holds together well even with all of the flipping back and forth.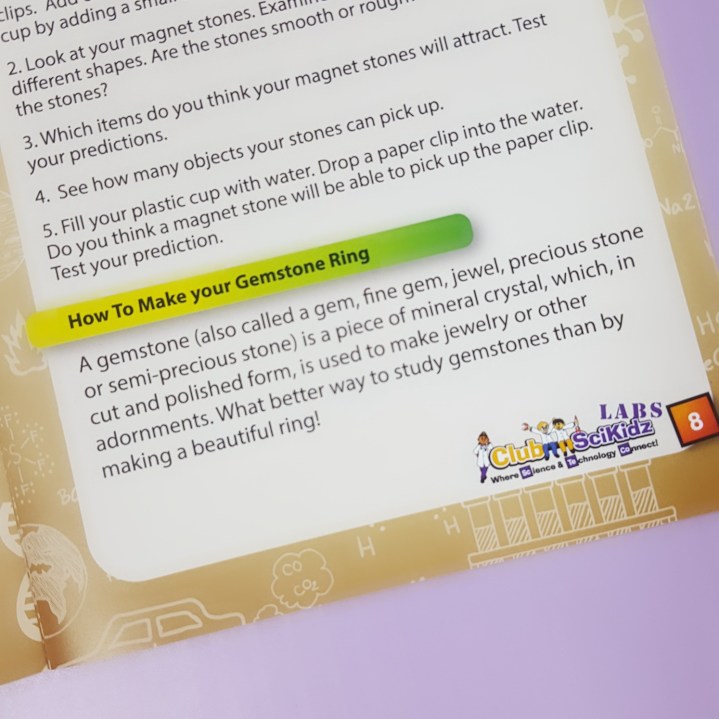 While not all are projects to do some are just fun extras that they have included that go along with the theme.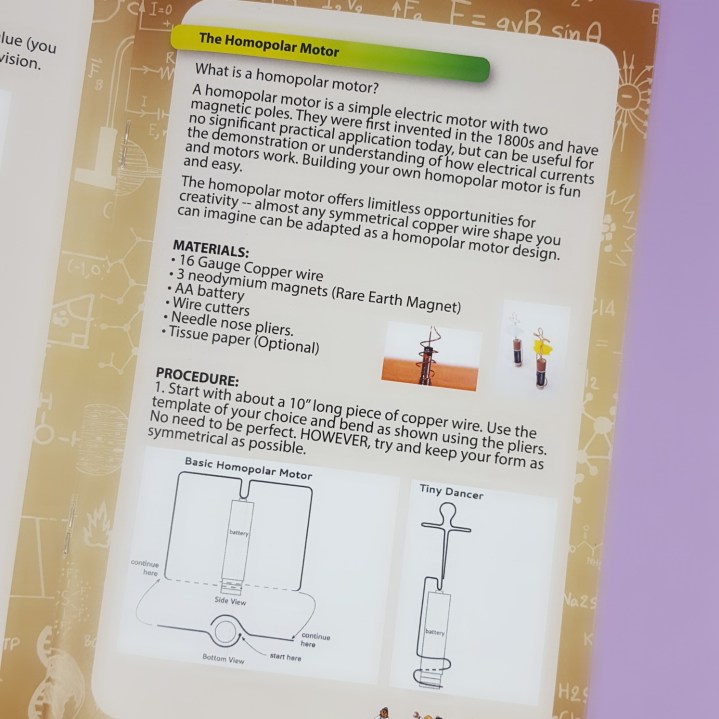 Lots to work on right away and keep for later.
Rocks, Rocks, and more Rocks.
The included rocks to study came in containers, wrapped in paper and loose in the box. They also included Rock Candy which is one of my favorites but I let my son inhale this one. He says it was delicious.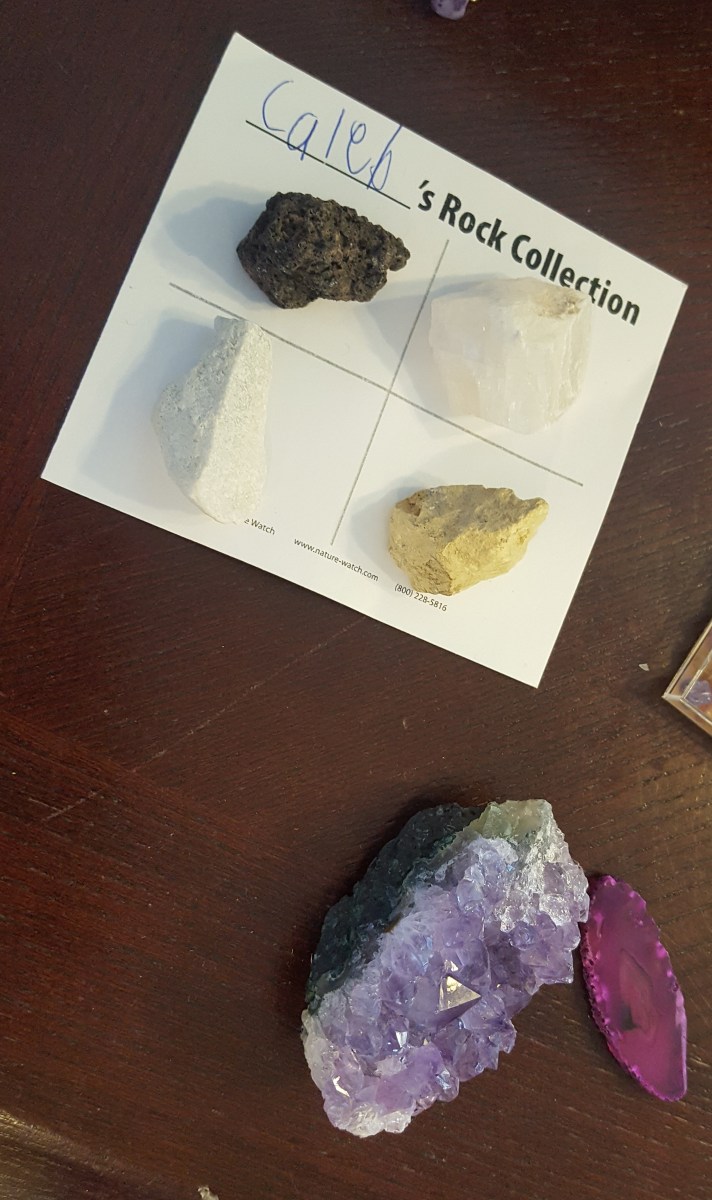 His rock collection and geodes. He loved analyzing all of the rocks and decided which ones to use.  The purple ones are on his desk since he says they are so pretty.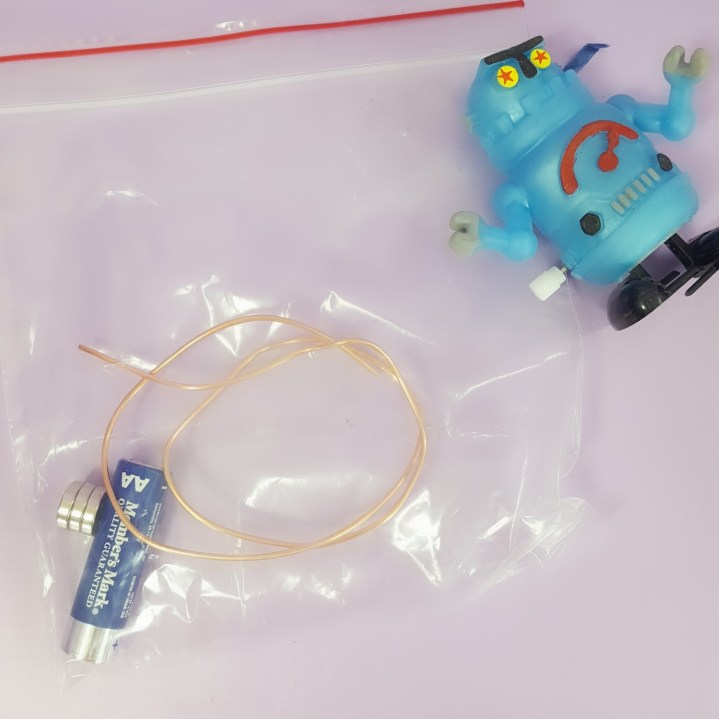 They always send a fun extra toy in the box too. This little robot has been waddling around my kitchen floor for awhile now.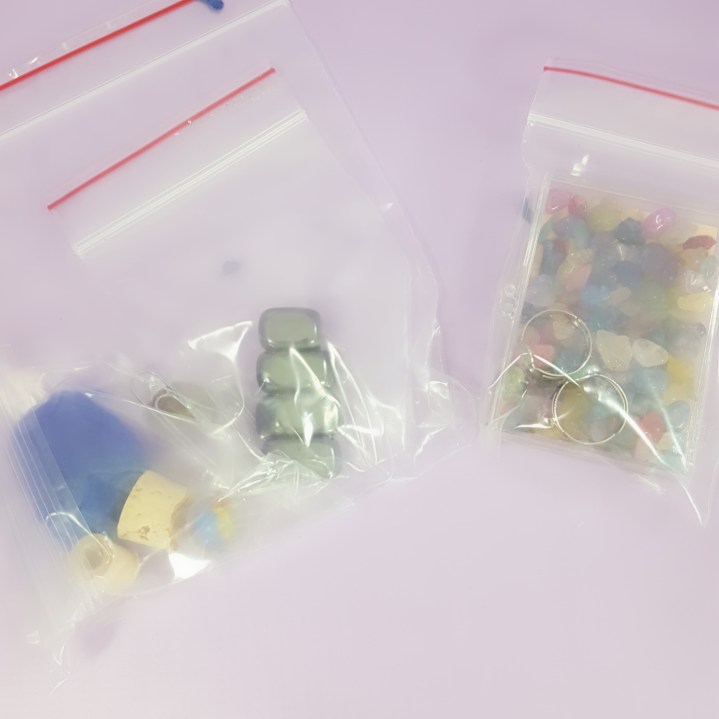 Funny that Club SciKidz sent some of the magnetic rocks. When we were at Wonderworks this summer my older son filled a bag with them and brought them home. He loves to building and create different things with them so we added these to that collection.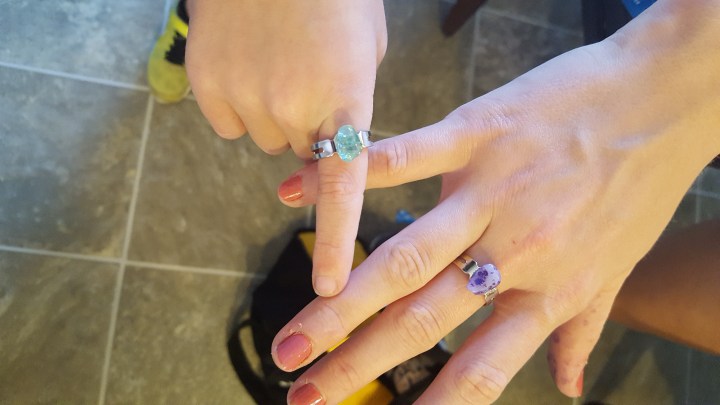 There were two ring bases in the bag to create our gemstone rings. I thought I would get one but I was wrong and he went and grabbed his friend. They both selected a stone that they liked and would fit in the base and are now proud owners of some Rocks!
Another informatie Club SciKidz box this month. There are so many different things to learn and work on and talk about in these boxes.  I wish the projects weren't so jumbled up in the box so we could easily just grab one out to work on it but we make it work by sorting them all out from the start.  Both of my boys and I love to read through and work on the experiments and then we've also been googling and talking more outside of the box which is awesome. It was very timely since my youngest just finished a rocks unit in Science so he was telling me all about what he learned at school which I don't always get so I'm loving the conversations the box is sparking as well.
What do you think of Geology Rocks? Are you kids really into science?