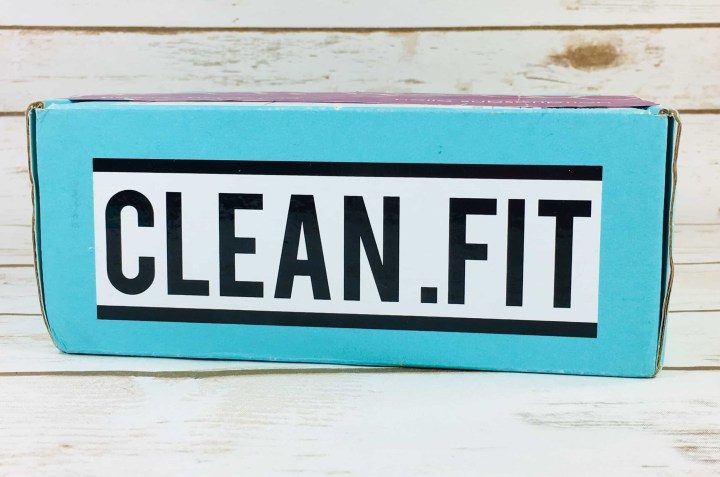 clean.fit box sends your monthly fix of snacks, supplements, and powders. You can choose from the original box, lacto-ovo vegetarian box, or gluten-free, and each box is $34.95 a month. This box ships free to the U.S., and can ship worldwide for an additional cost.
Each month of your clean.fit box subscription, you'll receive 5-7 premium, hand-curated items: an assortment of non-GMO, clean and delicious fitness snacks plus all-natural, workout enhancing supplements and/or protein powders. Many of the items in the box are high in protein, organic, and grass-fed; but all of the items are produced using only high-quality, simple ingredients that support healthy living.
My box was packed full, no tissue paper was needed to keep this stuff from moving around.
DEAL: Get 10% off on your first box! Use coupon code HELLO10.
I received a card…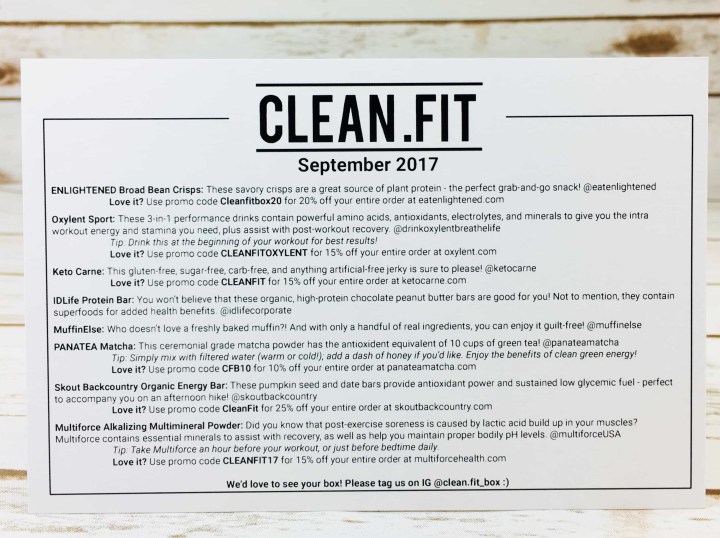 …with info on all the items in the box! The only thing missing is whether this is the gluten-free or regular box. It would be nice to see that listed on the card, especially if you are sending it to a friend or family member. All of these items were gluten-free.
Speaking of gifts, you can choose to have this sent to someone else and Clean.Fit will include a personal note!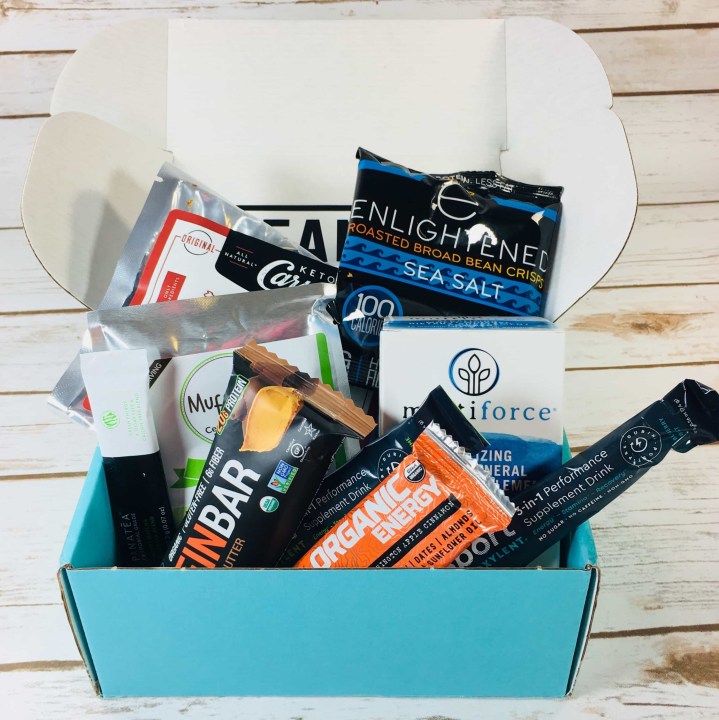 I found a full-sized supplement along with several full-sized bars and one-time use drink packets. I love to grab and go so this was perfect, I just packed one item a day in my lunchbox to enjoy at work.
All of these, with the exception of one product, were new to me. I love to try new things and discover healthy snacks so this was totally awesome!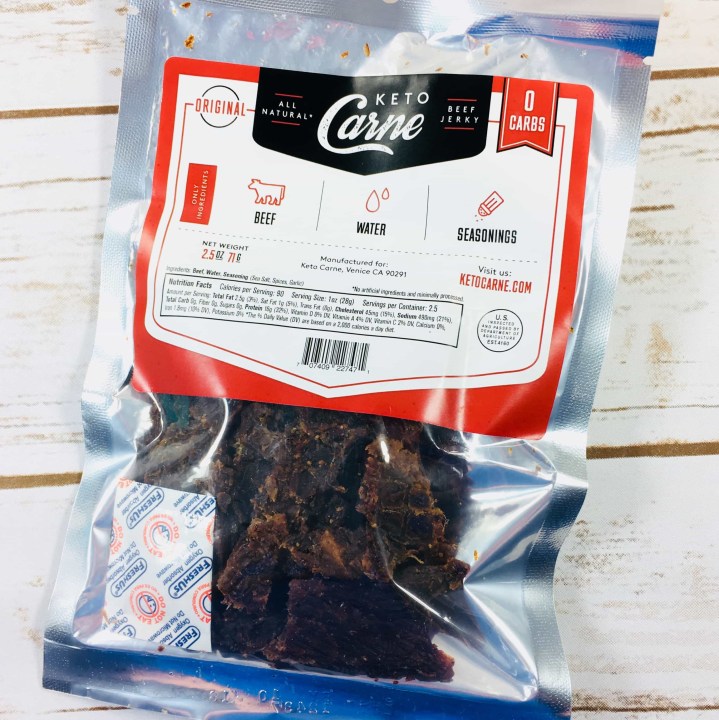 Keto Carne Beef Jerky is similar to other jerkies in the way that it is chewy and has pieces that I end up spitting out because they are too stringy. I liked the flavor, which had just the tight amount of pepper. I am glad this is free of sugar, since I don't really care for sweet beef. Some of the pieces are quite large so you may need to cut them in half or even in thirds to be able to fit them in your mouth.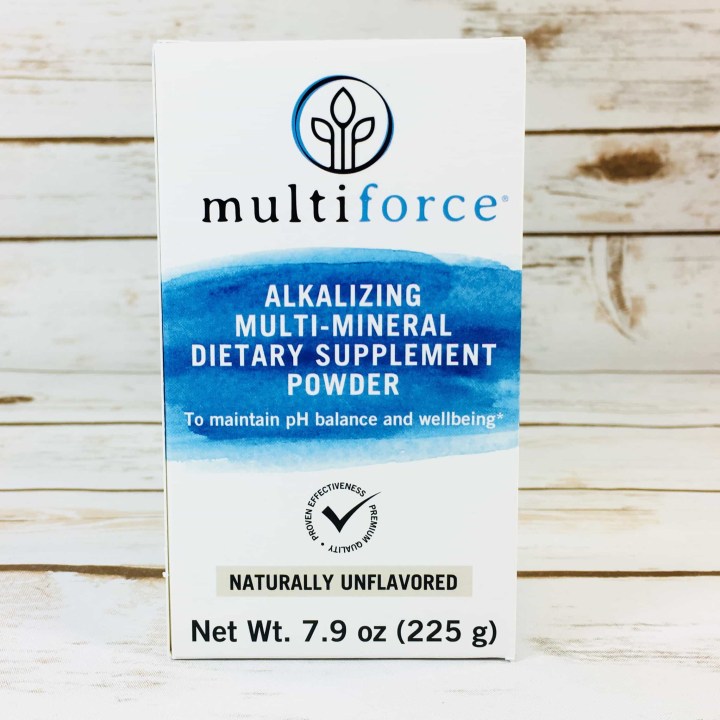 Multiforce Alkalizing Multi-Mineral Dietary Supplement Powder – Unflavored is supposed to "help you maintain a healthy pH balance throughout your body". The premise is that our modern Western diet of meat, sodas, coffee, and other items is high in acid and must be countered by certain acid-reducing minerals such as potassium, magnesium, phosphorus, and calcium. Please use caution when using as this may not be appropriate for everyone. The flavor was fine, not quite like plain water but close.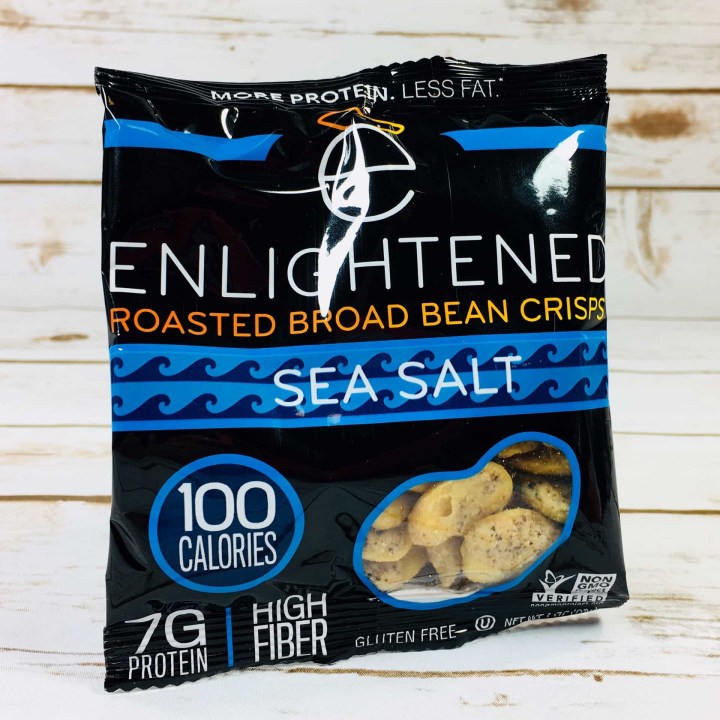 Enlightened Roasted Broad Bean Crisps in Sea Salt Flavor were surprisingly sweet, and I couldn't believe sugar wasn't one of the ingredients. The texture and flavor were very good, I didn't expect to like them but I did!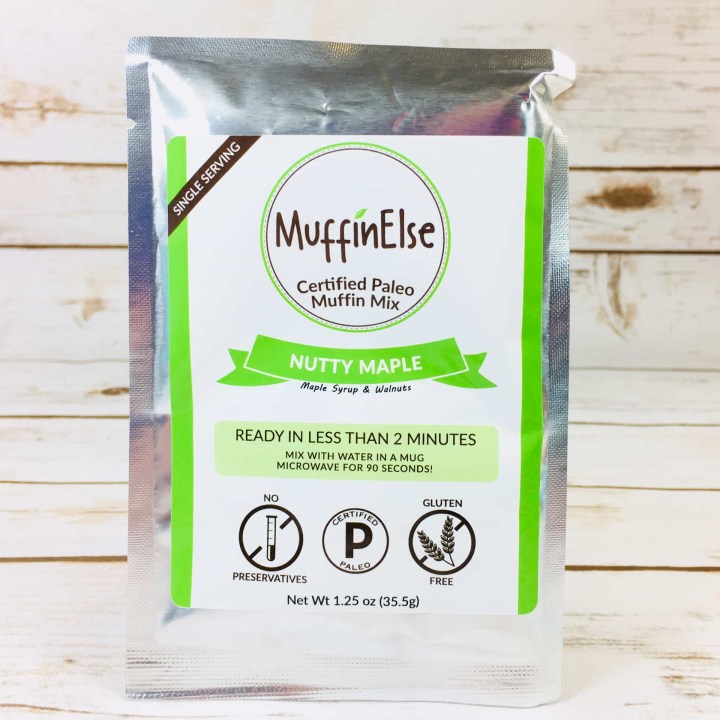 MuffinElse Nutty Maple Muffin Mix is a microwaveable mug mix – just pour the packet contents into a mug, add water, stir, then zap in the microwave. Super quick and super clean, with only real ingredients and sweetened with maple syrup.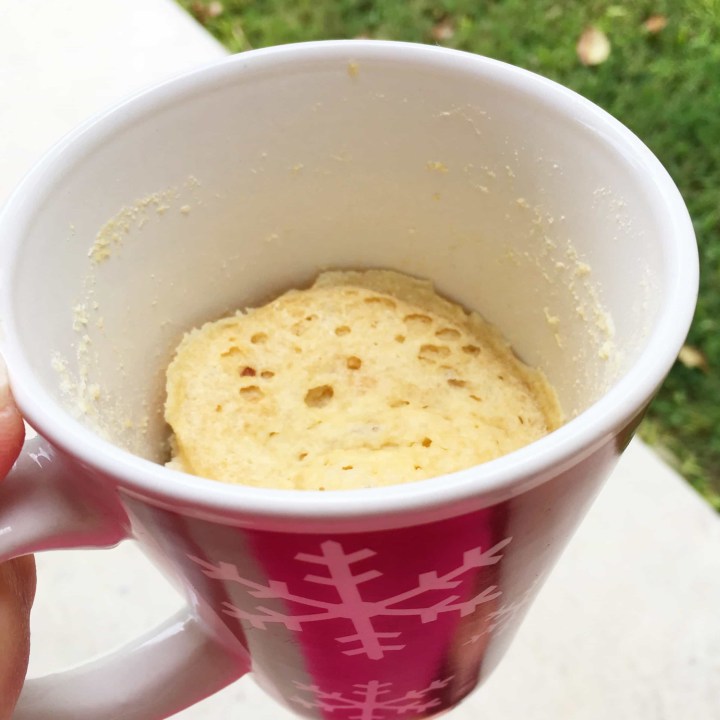 OK, it's not much to look at but the flavor wasn't bad. I think this might benefit from a sprinkle of pumpkin pie spice to give it a little more taste. It was kind of eggy and not dense.
IDLife Organic Chocolate & Peanut Butter Protein Bar is made with organic superfoods such as flaxseed, mushrooms, quinoa, and hemp seed. It has a dense, chewy texture that tastes better than the protein bars of the past, but not like a Snickers bar.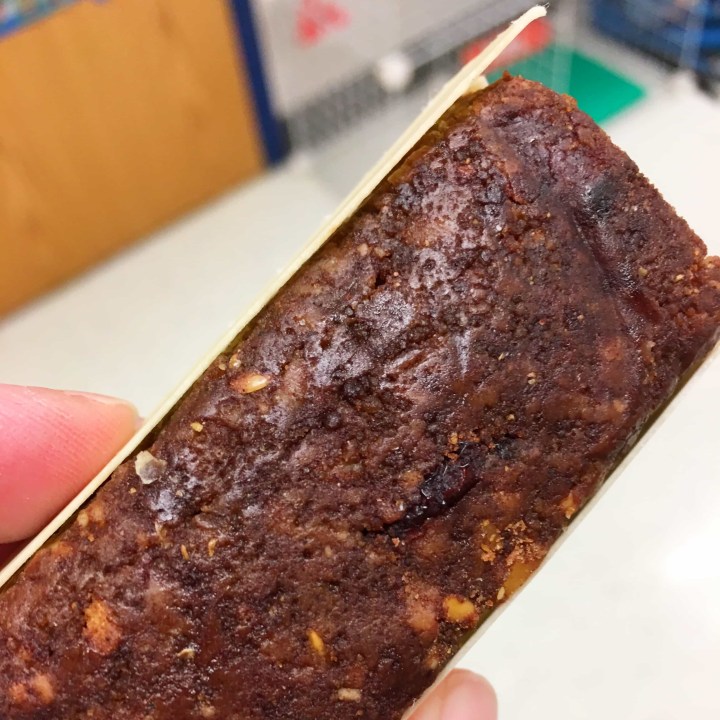 Six grams of fiber makes a nice dent in your daily requirement without tasting like a bowl of wood shavings.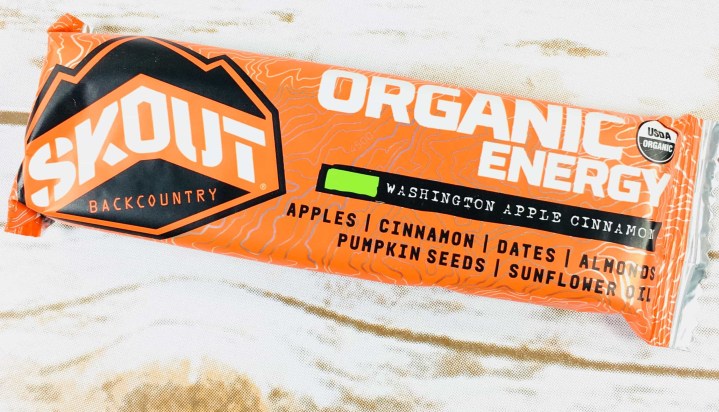 SKOUT Backcountry Organic Energy in Washington Apple Cinnamon was delicious, like a LARA bar but even better. It's made with only 6 organic, real food ingredients: Washington State apples, cinnamon, dates, almonds, Oregon pumpkin seeds, and organic sunflower oil.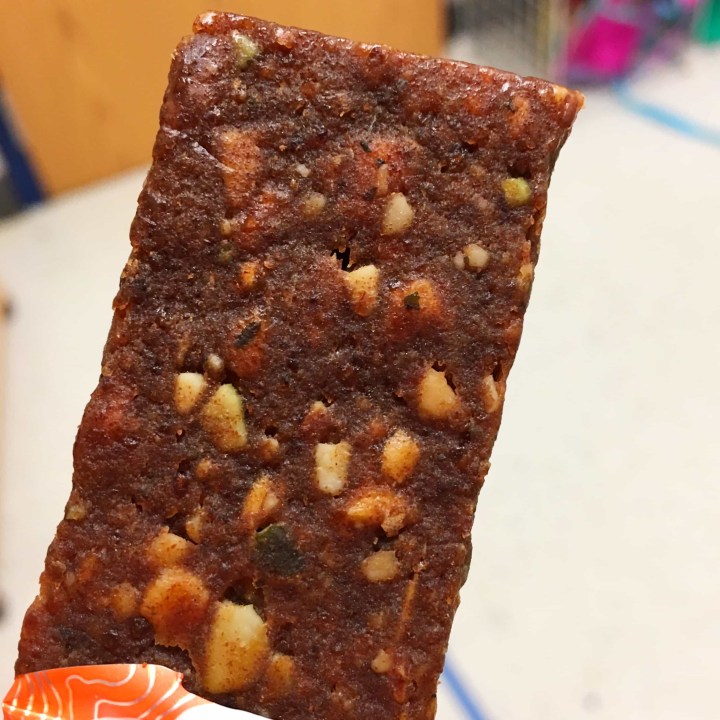 This bar was sweet, chewy, with chunks of nuts, and a touch of cinnamon. Perfect!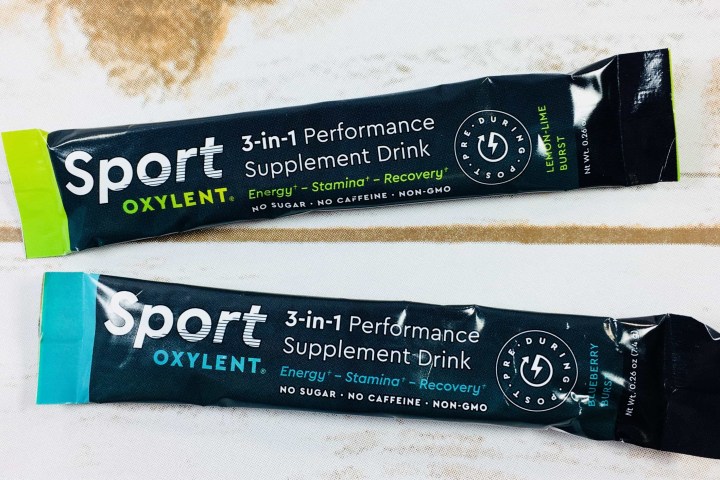 I received Sport Oxylent 3-in-1 Performance Supplement Drink in Blueberry Bliss and Lemon-Lime Burst. These drink mixes are supposed to provide "energy, stamina, and recovery" by serving up vitamins and minerals in a tasty and convenient form. I tried Lemon-Lime Burst at work and added it to 6 ounces of water as directed. I put it in my water bottle and gave it a shake. I was surprised that it was a lavender shade but after looking it up online it turns out it was supposed to be that color. It is sweetened with stevia extract and was extremely sweet, although it tasted a little better after I let it sit in the fridge until it was cold.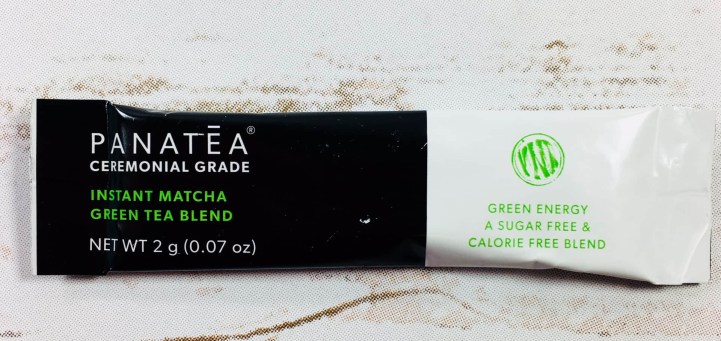 Panatēa Ceremonial Grade Instant Matcha Green Tea Blend is sugar-free and easy to carry on the go. I assumed this was meant to go in a water bottle so that's what I did, and it turned bright green and freaked out my coworkers! I also added a bit of honey to make it more palatable, since matcha is too strong of a flavor for my taste buds. You can also add this to hot water if you prefer. Green tea has lots of health benefits, and caffeine may help give you an energy burst, whether to power through your workday or workout.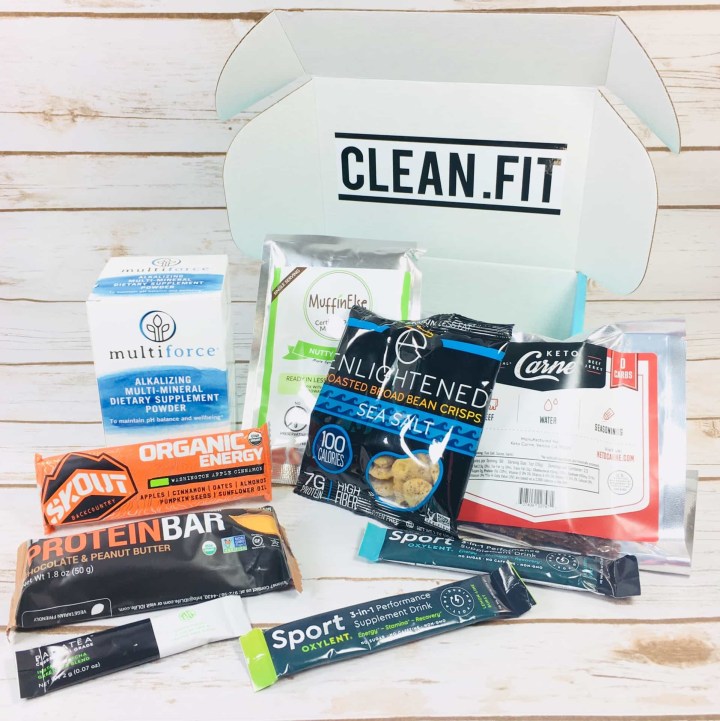 I was really happy with my first Clean.Fit box! The snacks were tasty and clean, and I didn't have to worry about whether they had preservatives or fake ingredients. I also liked the diversity of snacks – I had drink mixes, mug muffins, beans crisps, snack bars, jerky, and a supplement. My very favorite discovery was the SKOUT bar, it was wonderful! As for value, the jar of supplement was almost the same price as the subscription so I know I'm getting my money's worth. Plus, you can choose from 3 different options to fit your eating plan. This box is perfect for those who are following a paleo diet or who desires items free from GMO's and junk.
What do you think of clean.fit box? Let me know in the comments!