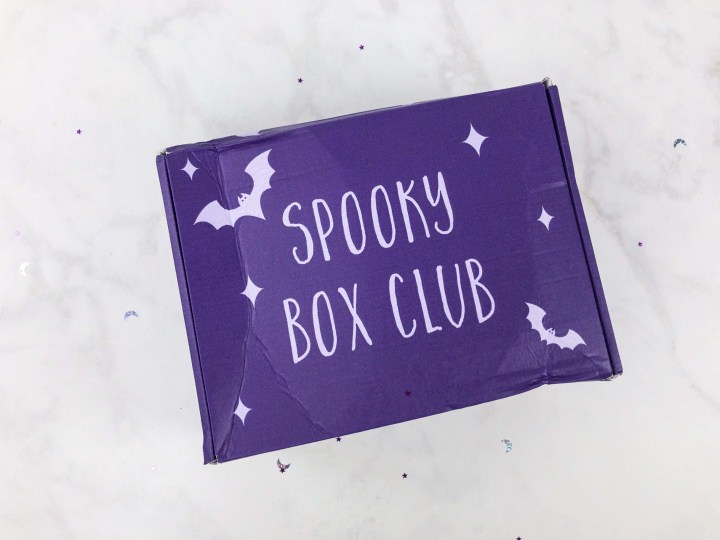 Spooky Box Club is a subscription box filled with anything cute, witchy, gothic, and anything spooky. Each box costs £21 per month, and a portion of the proceeds from each box purchased is donated to a worthy cause.
IMPORTANT: Please note the turnaround for receiving the box is usually 8 or more weeks, and there is no set shipping date for this box. If you complain or inquire about where your box is, you may find your purchase canceled. If you are interested in this box, basically sign up and wait!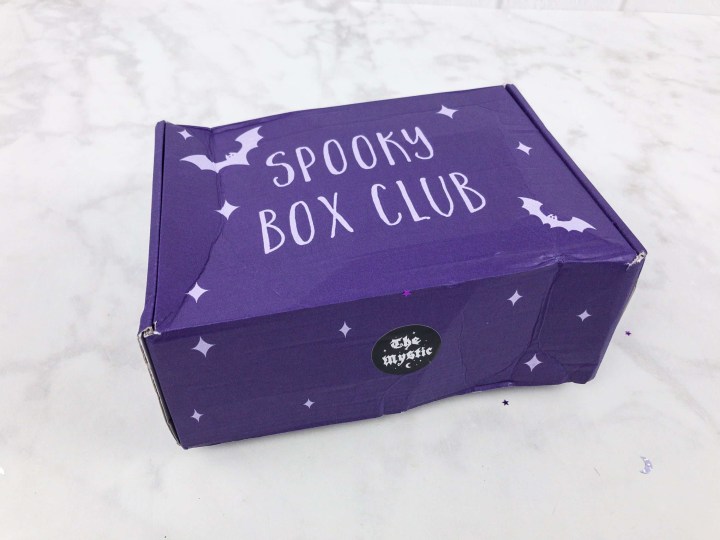 This is box number 30. The theme is The Mystic Box.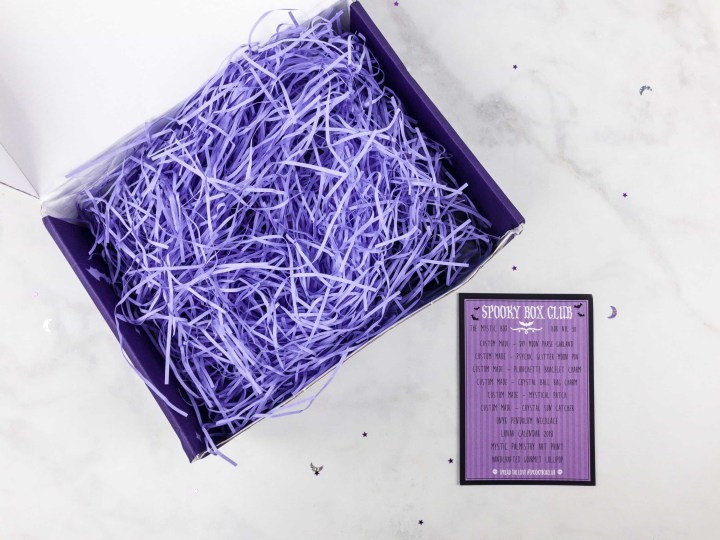 I love the lavender squiggles!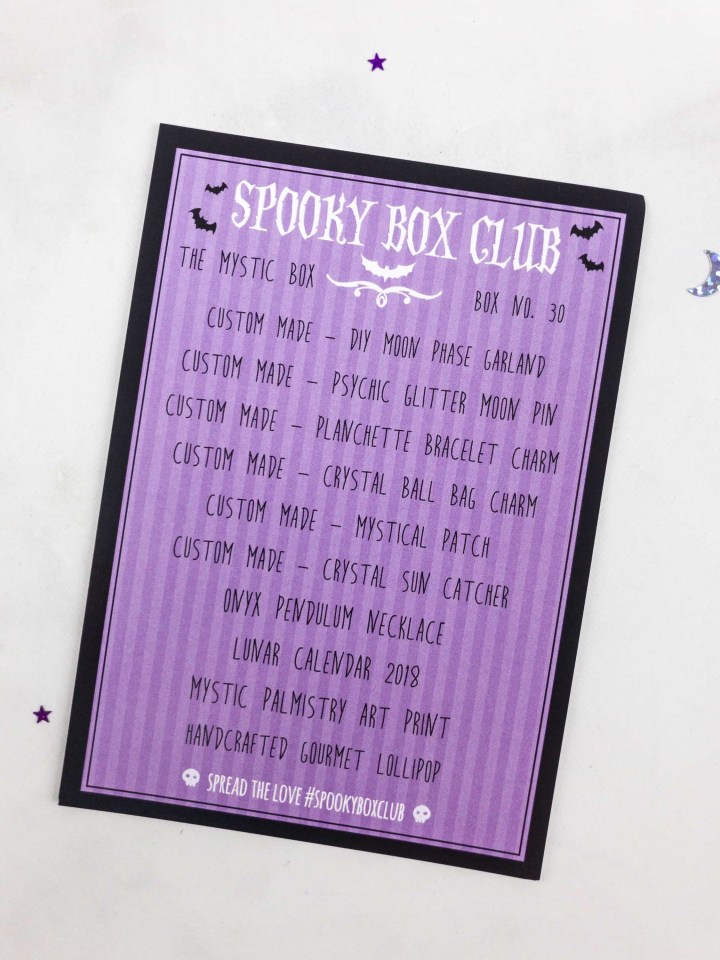 The box came with this information card. It's a straightforward list of all the things in the box.
Everything in my box!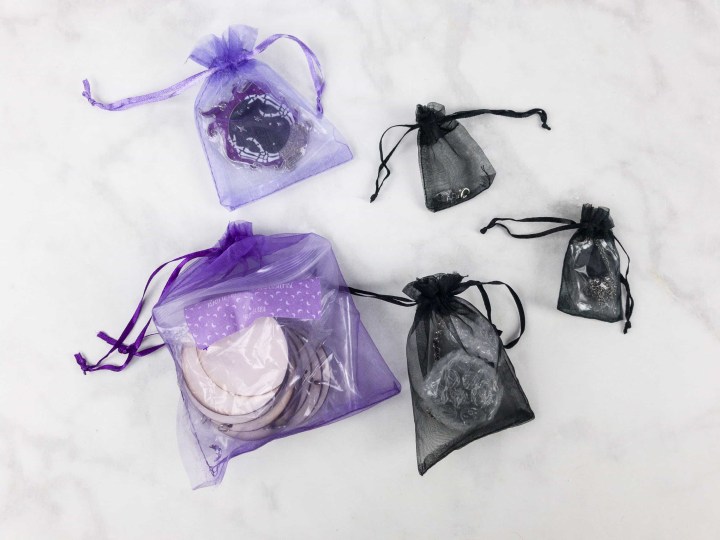 The jewelry is packed in small purple and black pouches.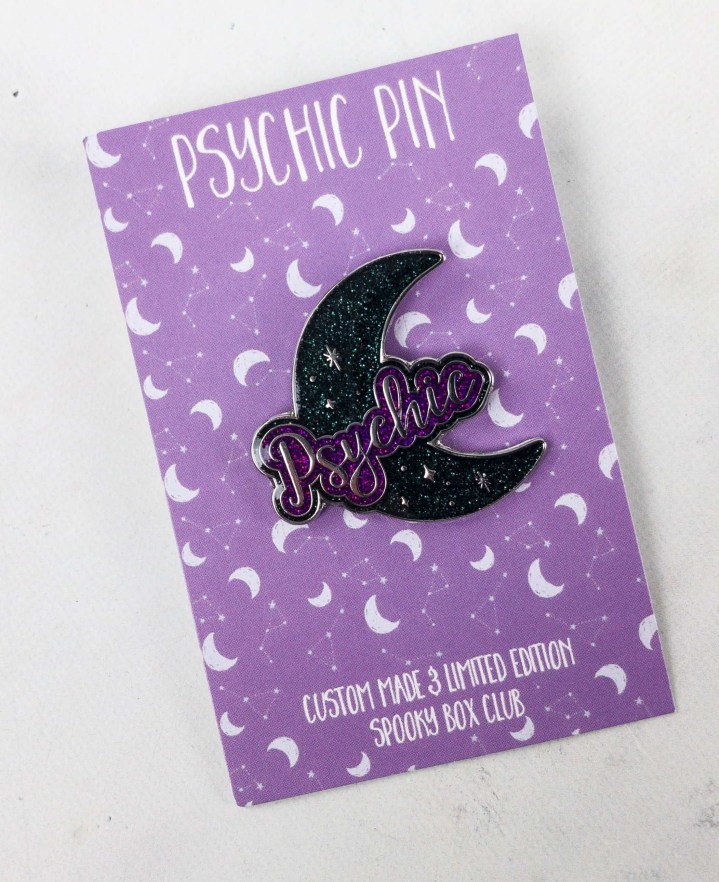 Psychic Glitter Moon Pin – Cute pins are a staple in this subscription!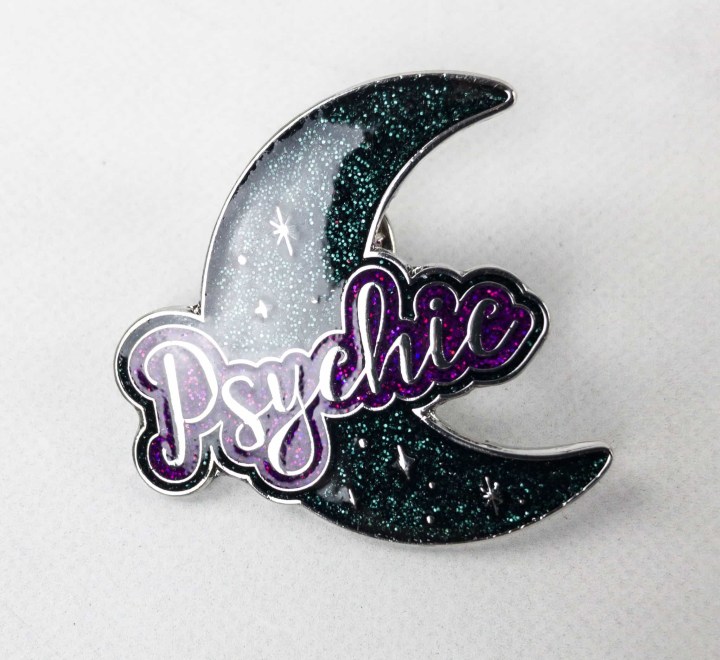 For this box, they sent us a glittery moon pin with the word "psychic."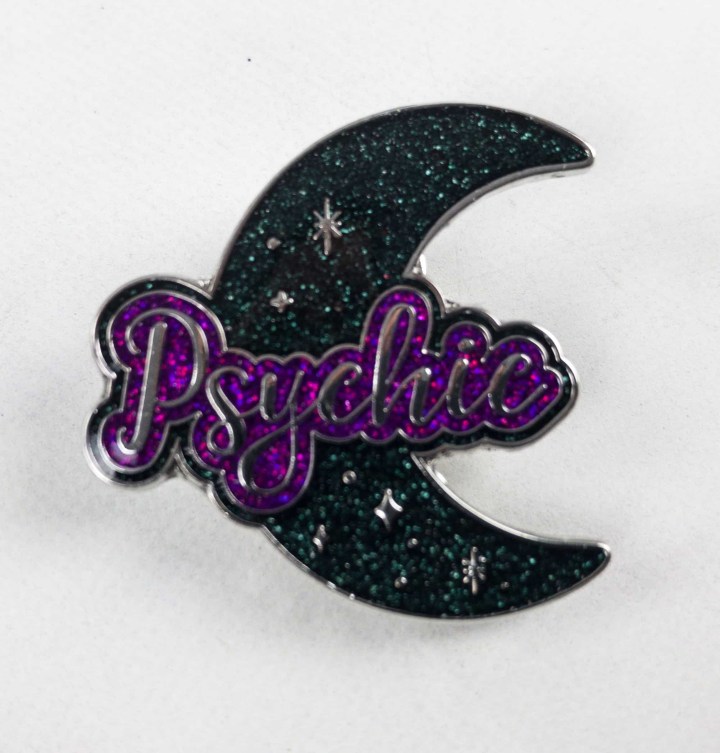 It would look great on a denim jacket or on a tote bag!
Crystal Ball Bag Charm – Speaking of bags, this charm featuring a black crystal ball and a hand skeleton would be a nice addition to anyone's bag charm collection.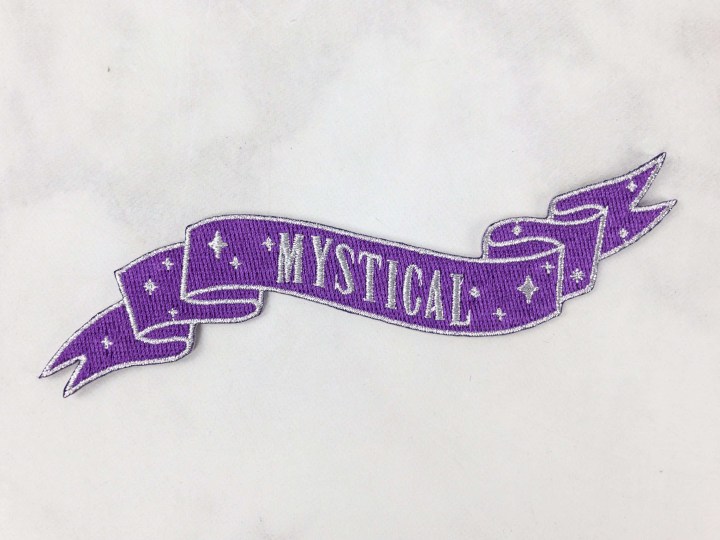 Mystical Patch – An embroidered patch which can be easily glued onto any kind of clothing that needs some extra dose of cuteness.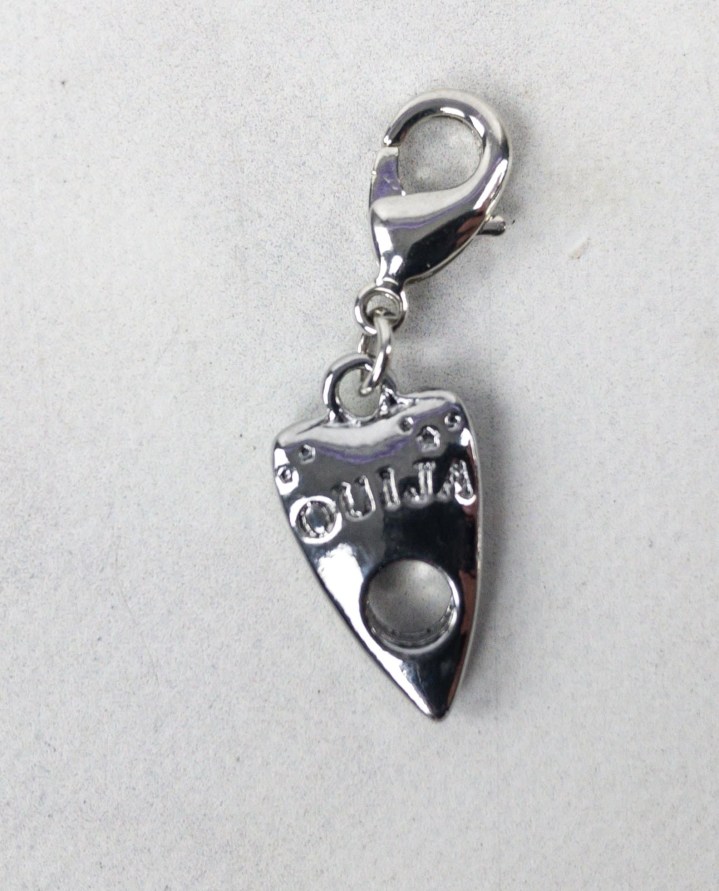 Planchette Bracelet Charm – Have you seen the scary Ouija movies? This silver-colored bracelet charm has the word Ouija engraved on it.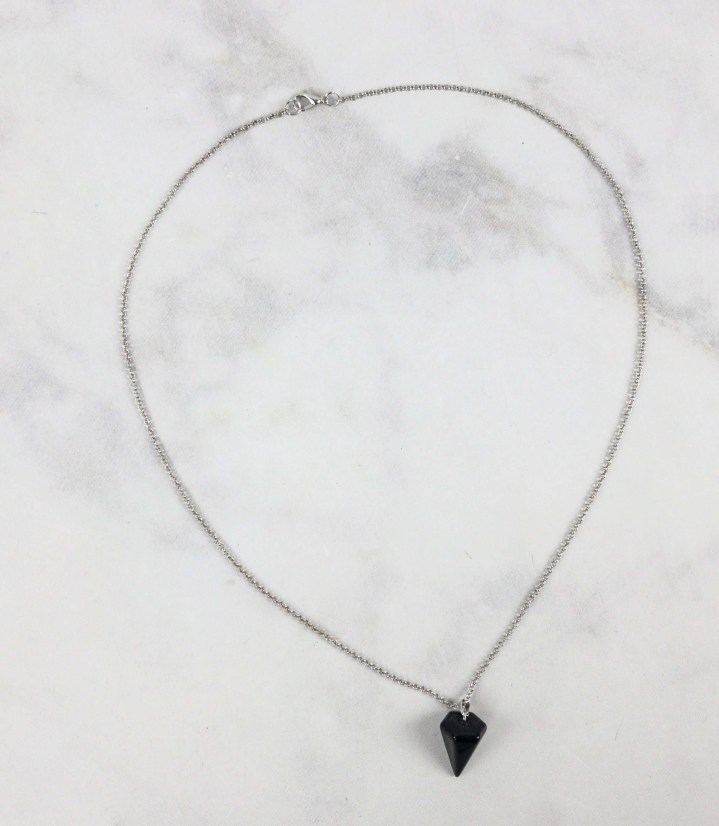 Onyx Pendulum Necklace – A simple yet stylish accessory.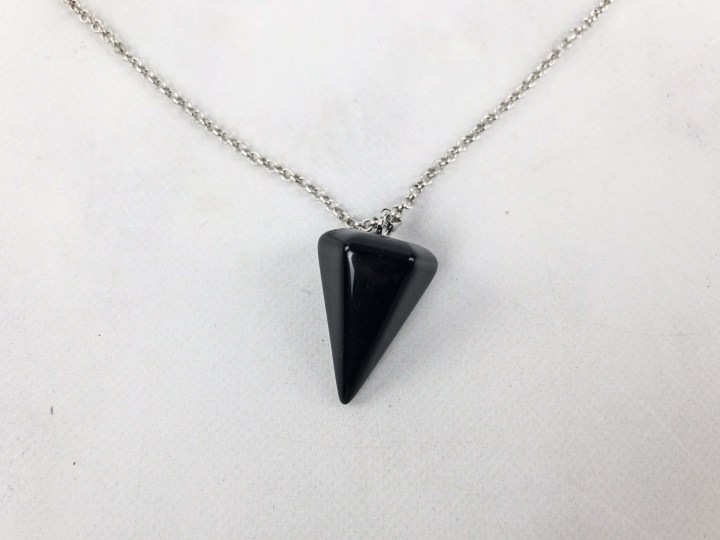 Black onyx is known as "The Stone of Self Mastery and Self-Control." Those who believe in the power of stones and crystals know that this is great to have during difficult times because it provides strength.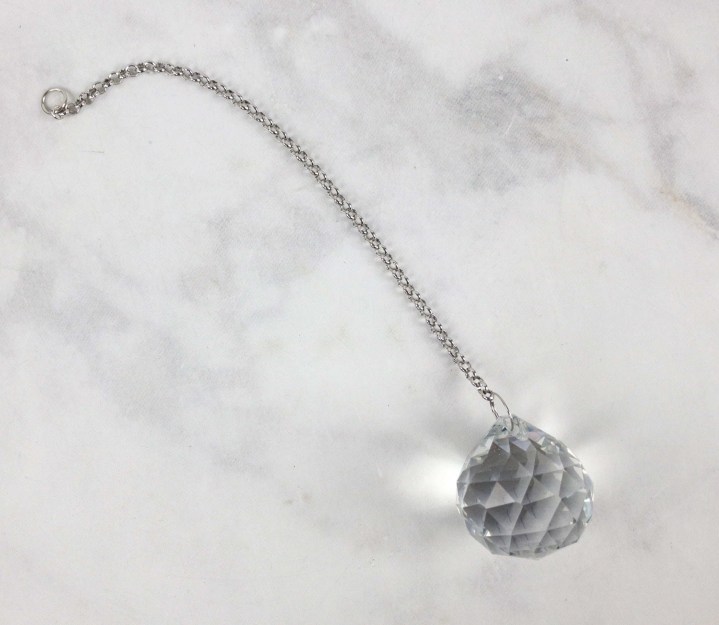 Crystal Sun Catcher – This pretty thing is made of reflective glass.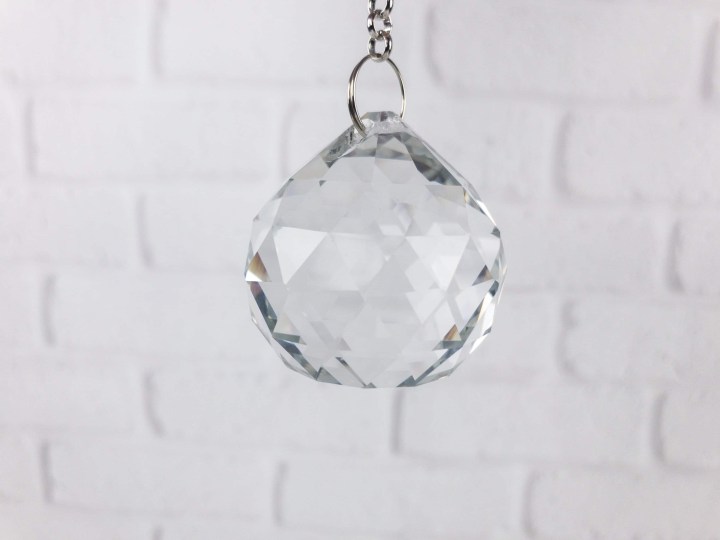 This is usually hung on doors and windows, but you can also bring it anywhere with you by attaching it to a bag or another accessory.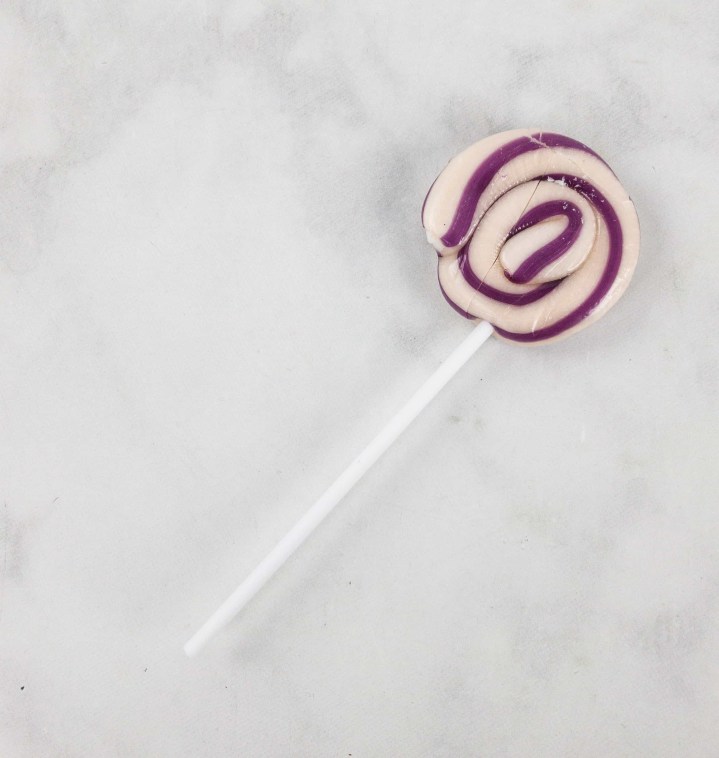 Handcrafted Gourmet Lollipop – Another Spooky Box staple!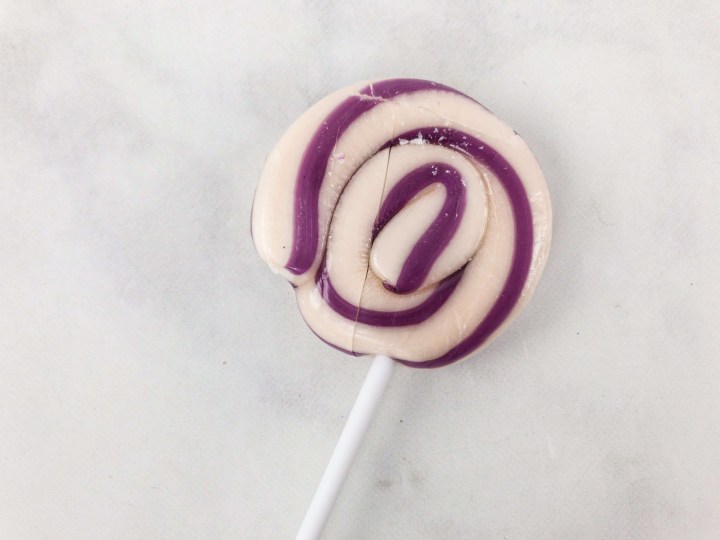 This extreme-flavored lollipop was handmade and packaged in the UK.
Lunar Calendar 2018 – A unique calendar that tells you the shape of the moon depending on the date. It would be nice to have this framed and displayed.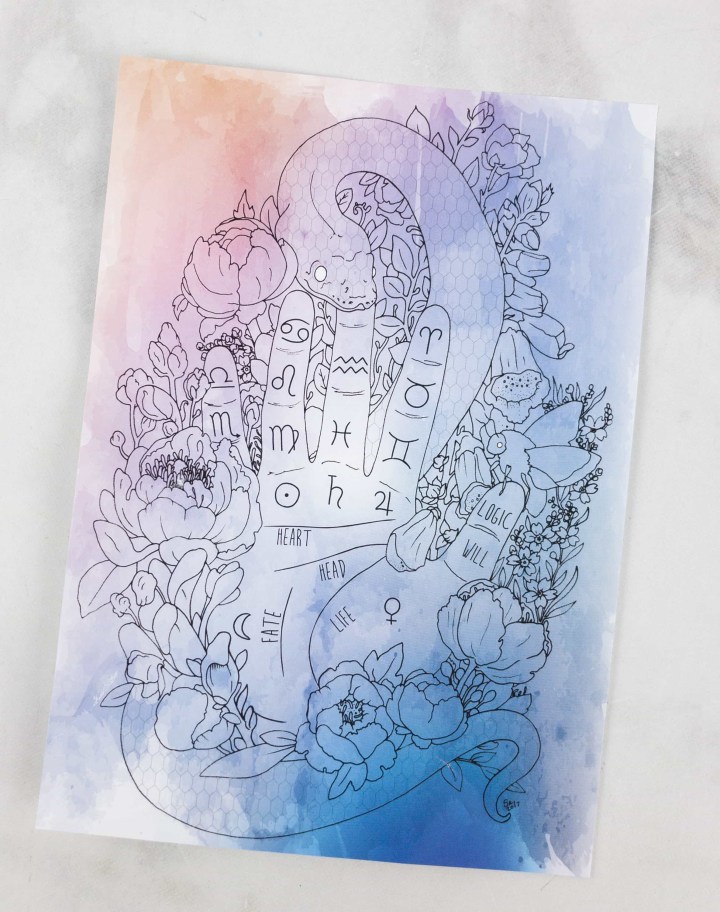 Mystic Palmistry Art Print – This artistic illustration gives off a mysterious vibe along with some symbols related to palmistry.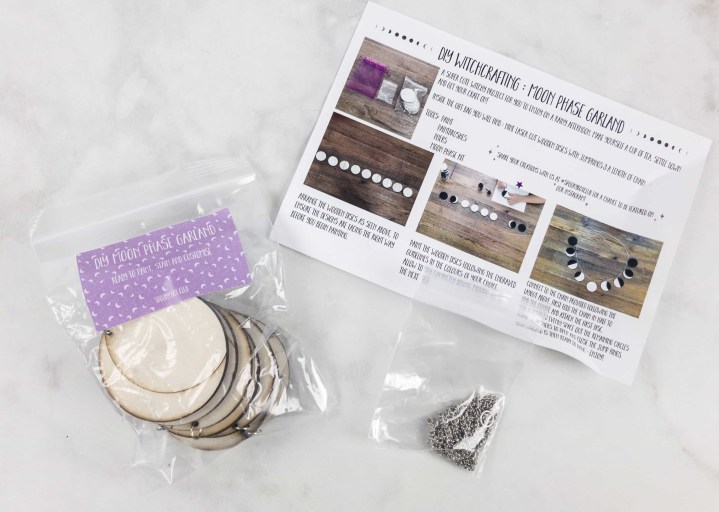 DIY Moonphase Garland – This is such a cute and fun DIY project! The kit includes nine laser cut wooden discs, jump rings, and a chain. They also provided detailed instructions with photos – but no paint!
Ours is not yet finished, we have yet to paint our wooden discs!
This month's stash focused more on mystic and psychic stuff rather than scary/cute, but the curation is still impressive value-wise and quality-wise. Even if you're not super in to the mysticism permeating this month's selections, it will still make nice Halloween decor. Time to decorate!