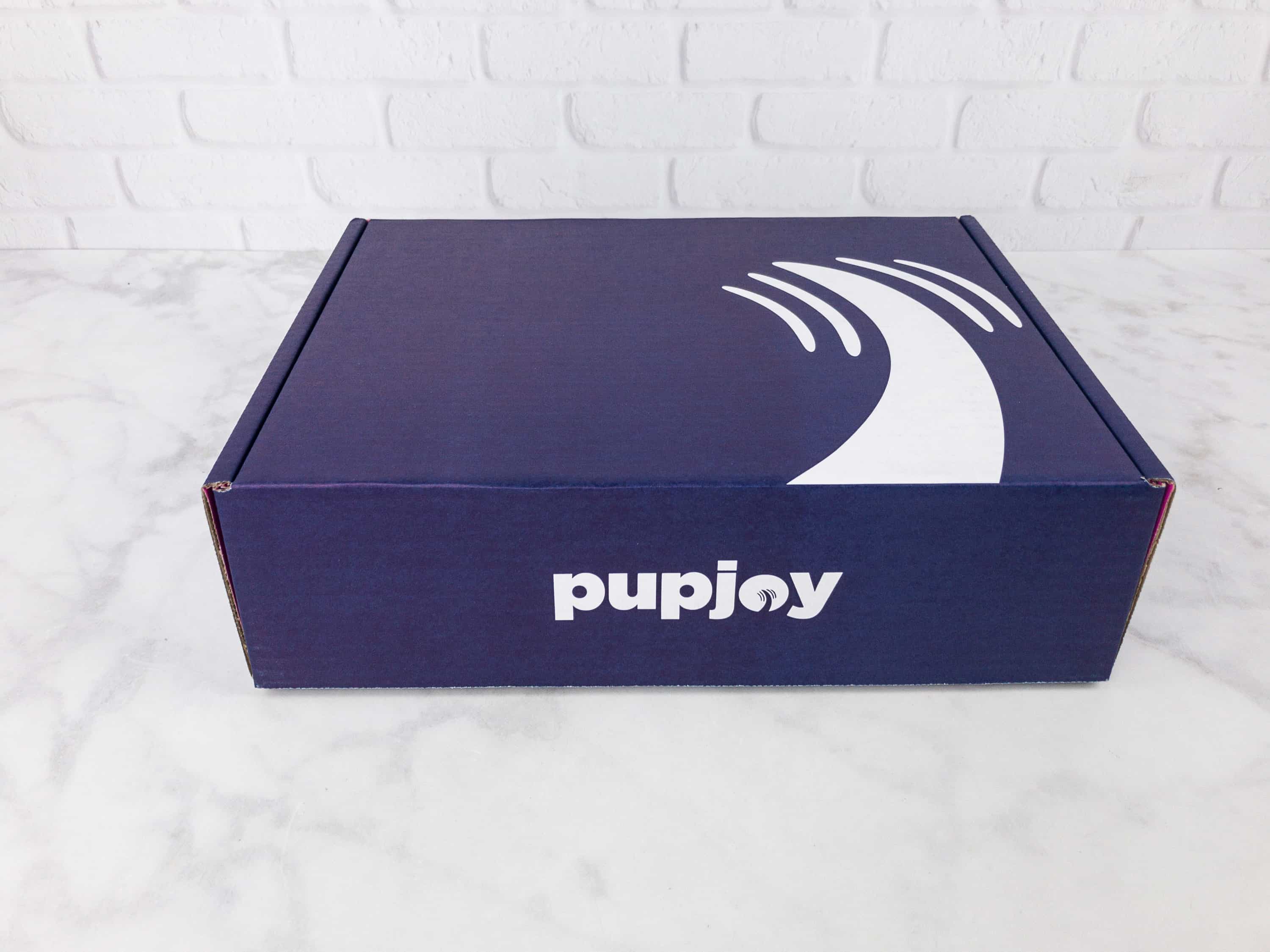 Pupjoy is a subscription box for dogs that delivers the healthiest dog treats with all-natural ingredients and clear labeling, as well as well-crafted dog toys and artisan accessories. You can choose from monthly, bi-monthly or quarterly subscriptions, and then have it customized for your dog's specific needs. To date, PupJoy has a total of 28 options to customize your box.
You can choose either an Uno Box, great for single dog households or a Grande Box, a plus-sized box for a multiple dog household. There is also an option to receive a combination of toys, treats & accessories, or you can limit the subscription to toys & accessories only. If you wish, you can even opt to receive treats only. You can skip renewals and edit or cancel a subscription – anytime, without penalty.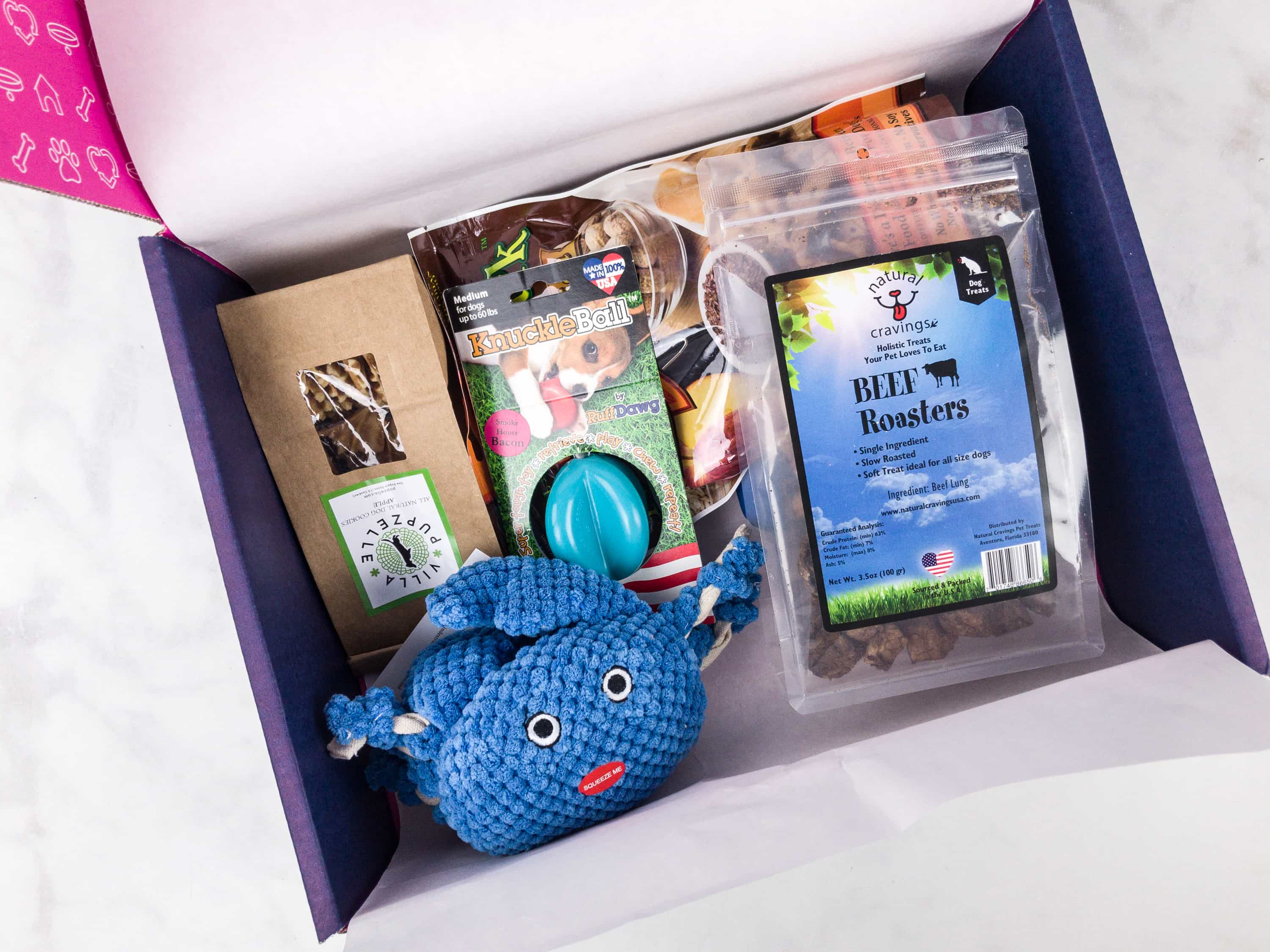 DEAL: Take $10 off any subscription plan! Use coupon code HELLOSUBSCRIPTION.
As always, our box is full of dog goodies!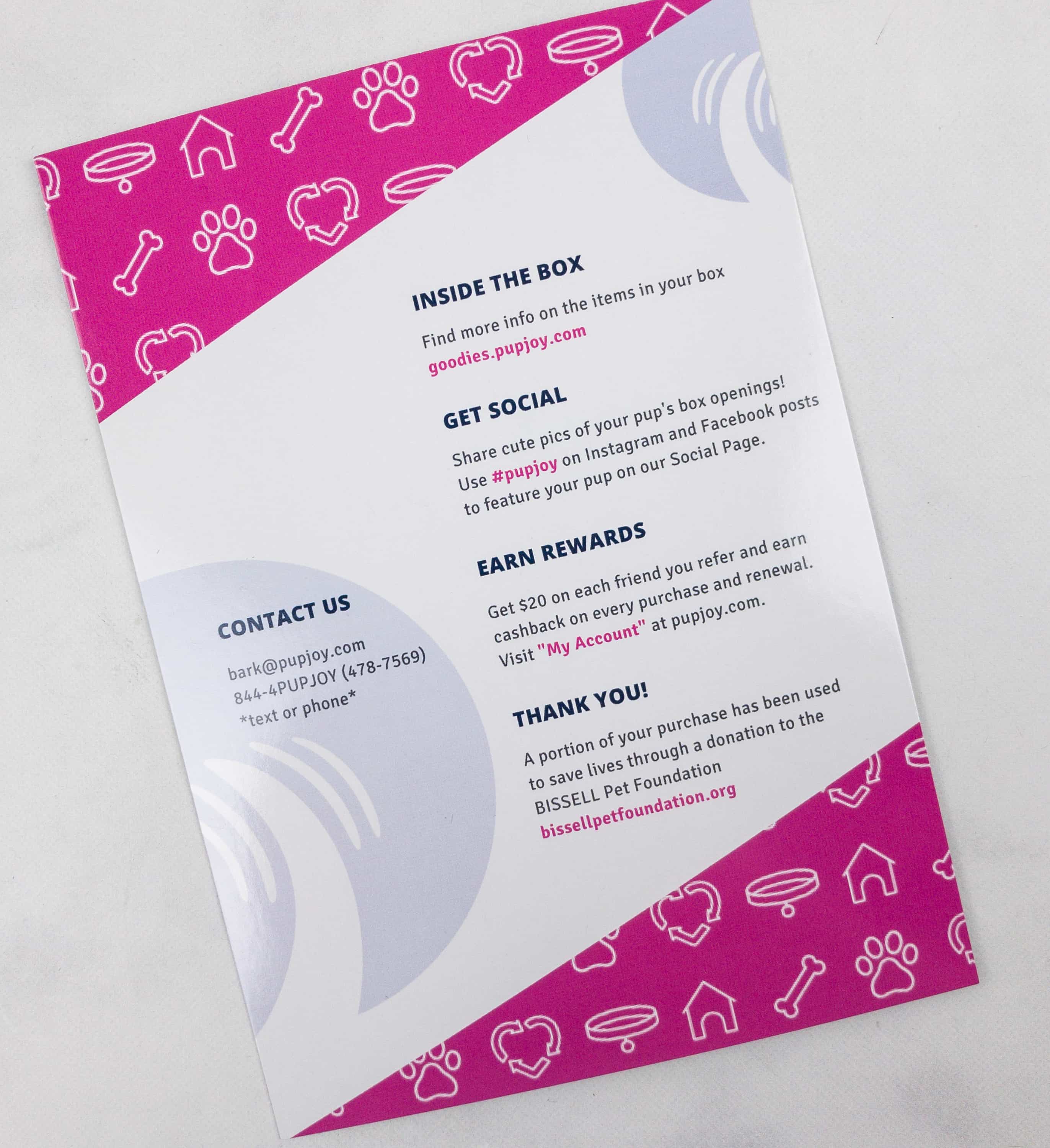 PupJoy works directly with small manufacturers. They support independent businesses and they give back through charitable programs too.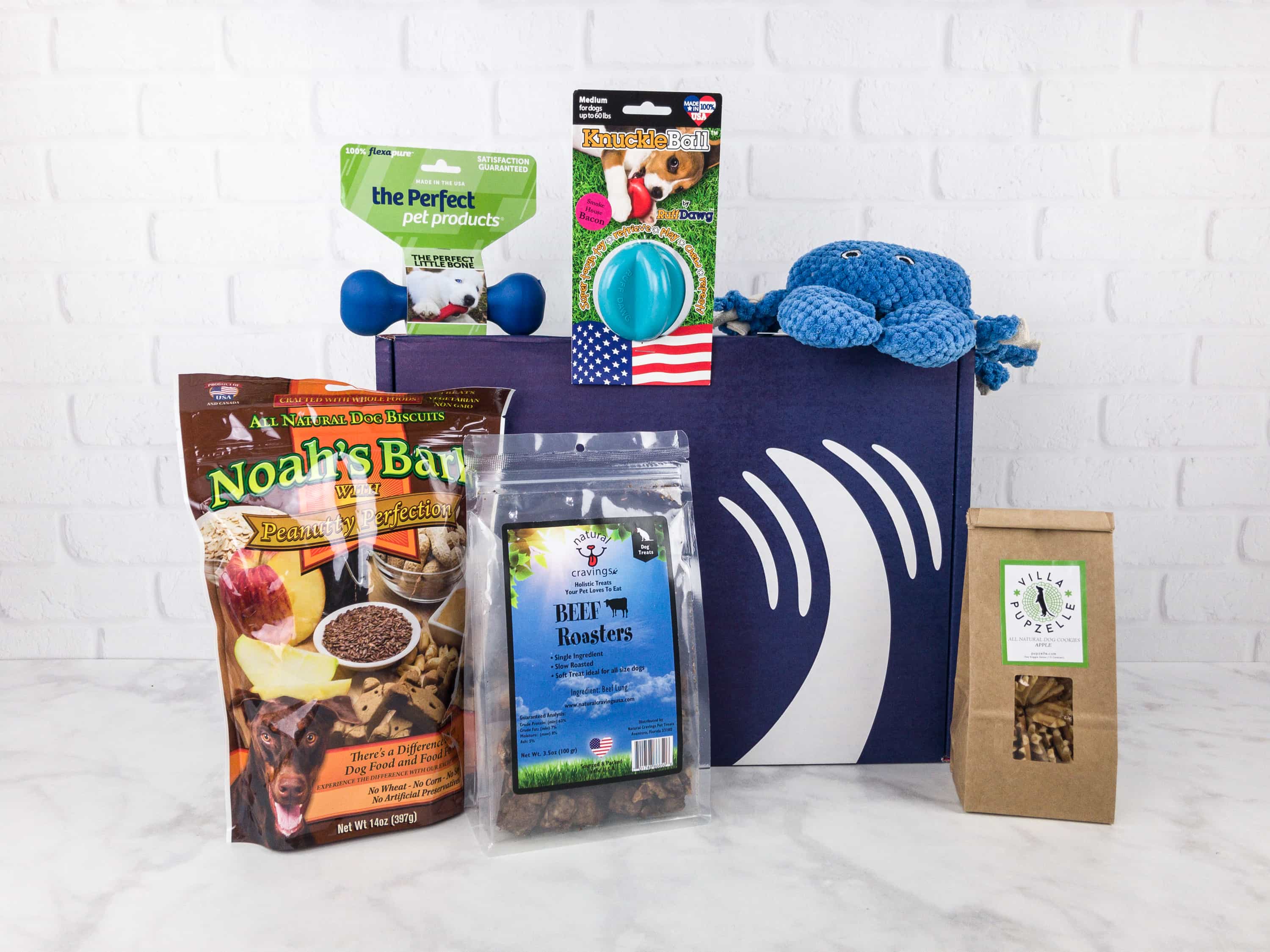 Everything in the box! This box is a Grande Box with a combination of toys and treats.
The Perfect Pet Products 5″ Dog Bone Toy ($17.60) –  This toy's material is resistant from marking and punctures caused by chewing. No rubber, plastic, latex or harmful toxins too!
It's a basic dog toy, but Dean loved it nonetheless, and our 3 year old finds it easy to play with (with the puppy!) too.
Ruff Dawg Medium Knuckle Ball ($4.39) – This chew toy is flavored! There are actually 5 flavors available, and we got BACON.  Material is durable nylon with deep "knuckles" that our pup loves to gnaw.
You can throw it like a ball for a game of fetch, or try this knuckle ball hack: string a rope through the center hole to make a tug toy!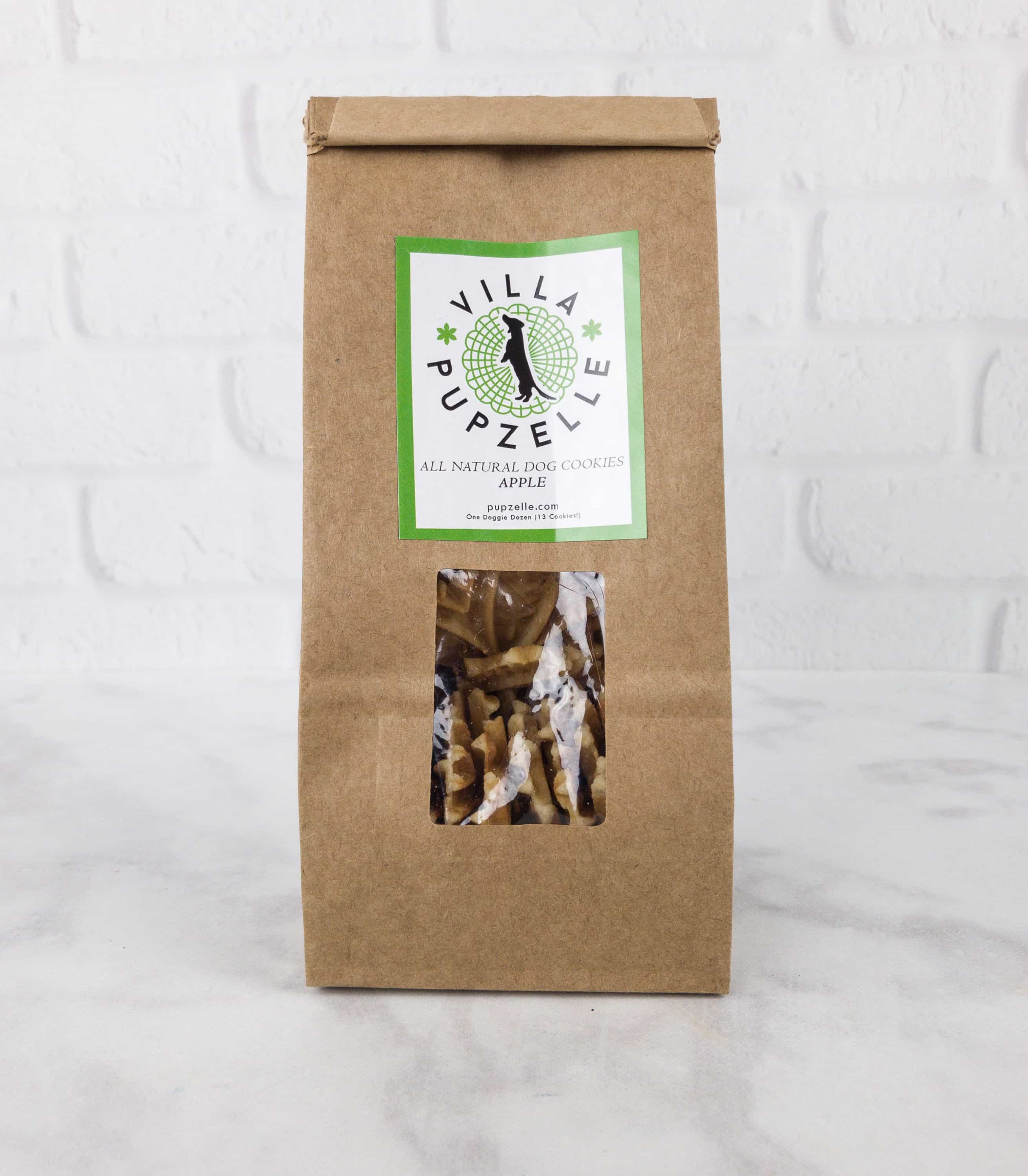 Villa Pupzelle All NaturalDog Cookies in Apple Flavor ($6) – A pack of yummy fruit-flavored dog snack!
Apples are beneficial for dogs as a healthy treat and freshens their breath too. This fruit is also a good source of fiber, as well as Vitamins A and C.
The cookies are crunchy and the texture was great too. Ideal for a quick dog snack.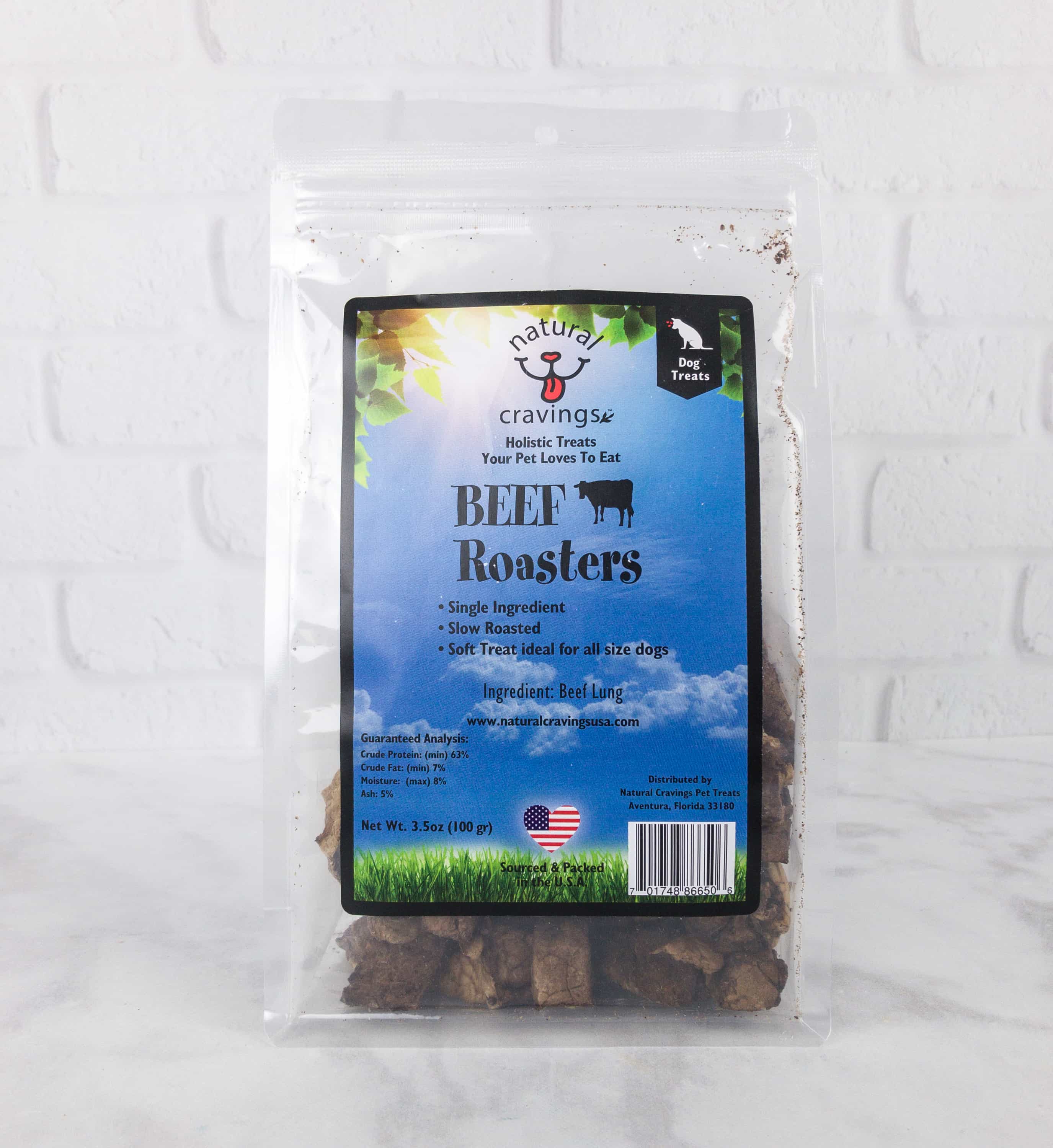 Natural Cravings Beef Roasters Dog Treats ($5.99) – These bites smell nice and, well, beefy. Dean didn't have a hard time chewing on them and neither did Lindy!
It comes in bite-sized pieces, perfect to give as a reward whenever your pet does a good job in learning tricks.
Noah's Bark With Peanutty Perfection Dog Biscuits ($11.04) – A biscuit treat for dogs with "peanutty" protein mixed with apples, flaxseed, and molasses. It's all natural and doesn't contain wheat, corn, soy and other artificial preservatives.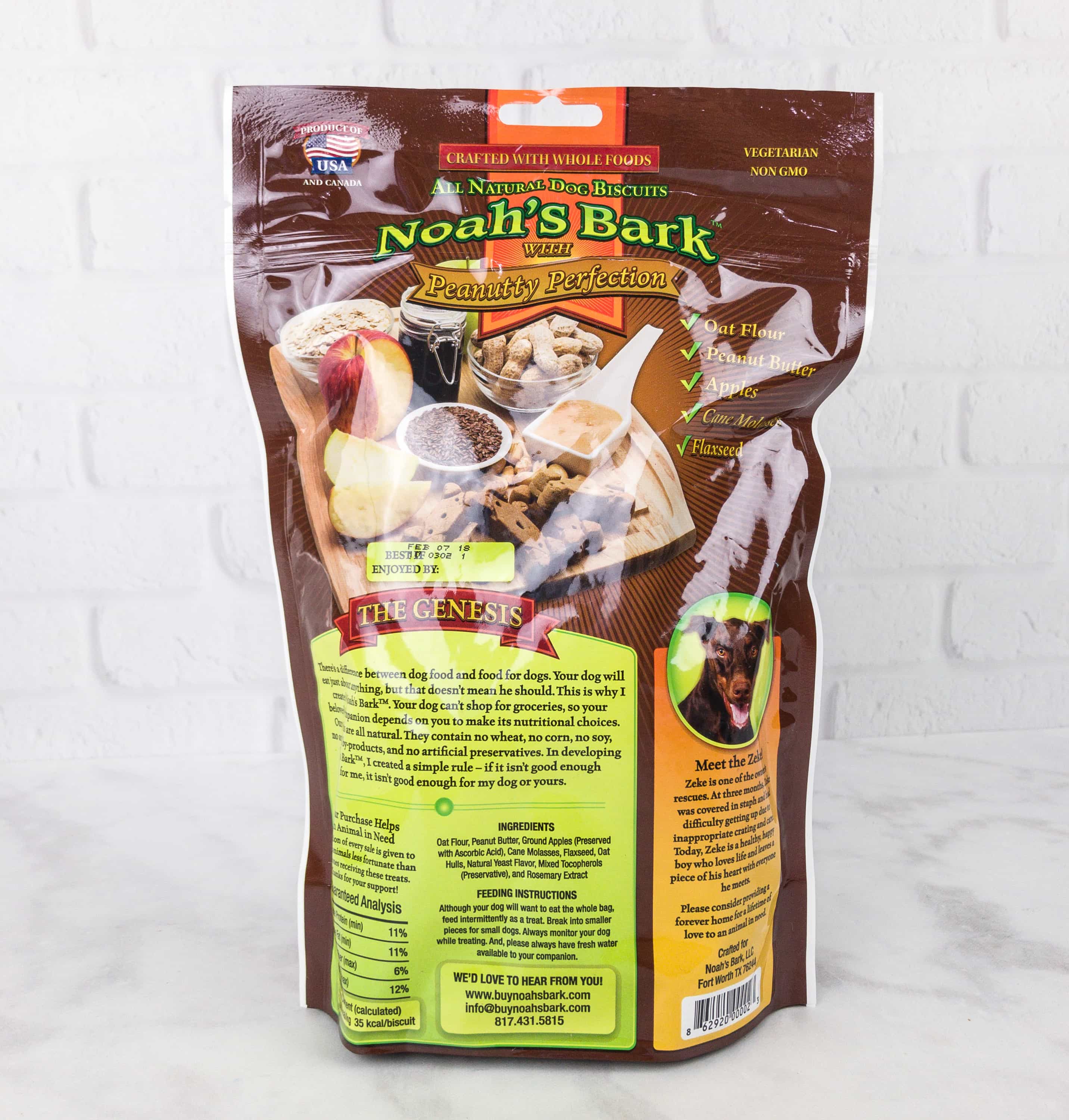 Peanuts are non-toxic for dogs so this is a good treat.
Lindy enjoyed nibbling on these cute bone-shaped goodies and kept whining asking for more. It's not surprising, they smell like apple cookies!
Patchwork Pet Collections Blue Crab Dog Toy ($10.81 on eBay) – Last but not the least, a squeaky toy!
It has a knitted design, double-stitched for durability. My pup had a surprised reaction when I tried to squeeze it, but played with it eventually.
It has a loop at the back so you can hang the toy after use.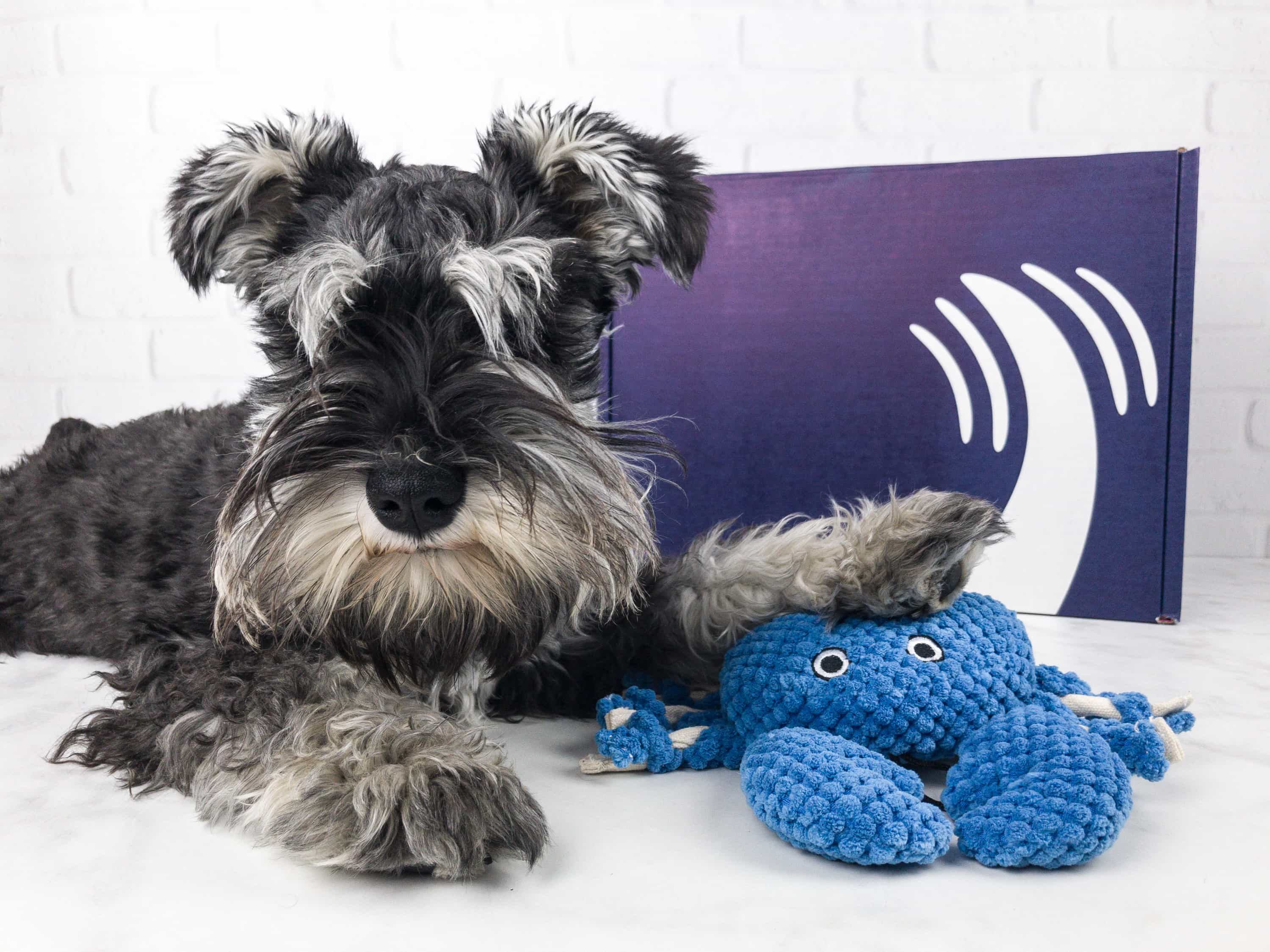 Meet Dean's new companion!
Pupjoy did a great job on this month's box as they included a lot of dog treats. The snack packs are huge, which means these will last for more than just one serving and indeed, we were able to break up most of them and we're still working our way through the packs.. We also appreciate that they only send snacks with healthy ingredients and all the snacks are sourced and packed in the US or Canada – really important to get treats from reputable sources to keep the puppies healthy.