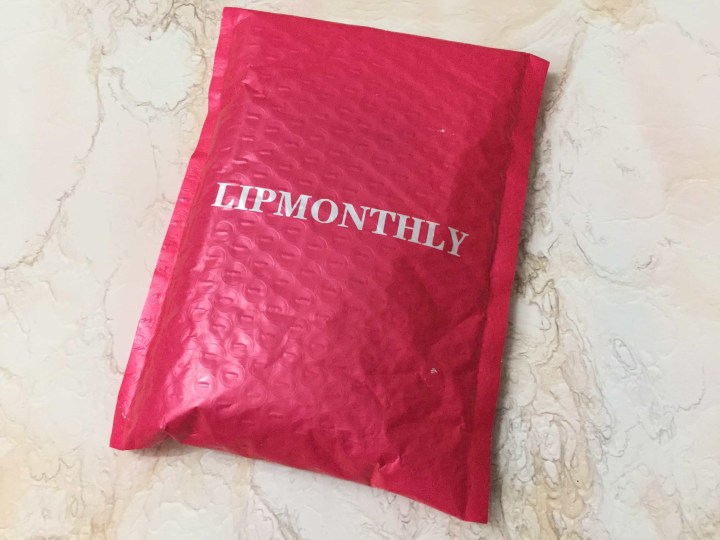 Lip Monthly is a monthly makeup subscription that is all about your lips. Every month you will receive a unique bag of 4-5 items mostly for lips, although other cosmetics may appear from time to time. The pink outer bag is also new and an upgrade from the previous plain kraft envelope.
My August bag arrived mid-September. Not very impressed! There have many complaints about Lip Monthly's poor customer service in the comments lately.
DEAL: Subscribe for a whole year and get 3 bags free with 3FREE or use coupon code LIPLOVER1 to get your first bag for $5.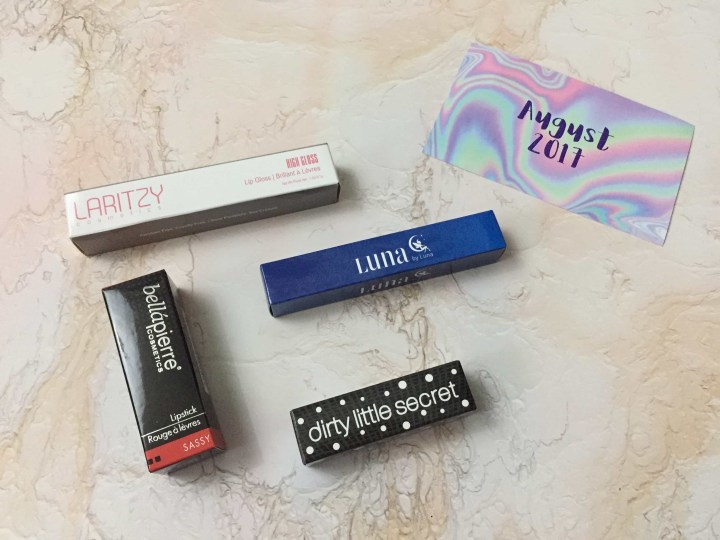 My bag contained four items.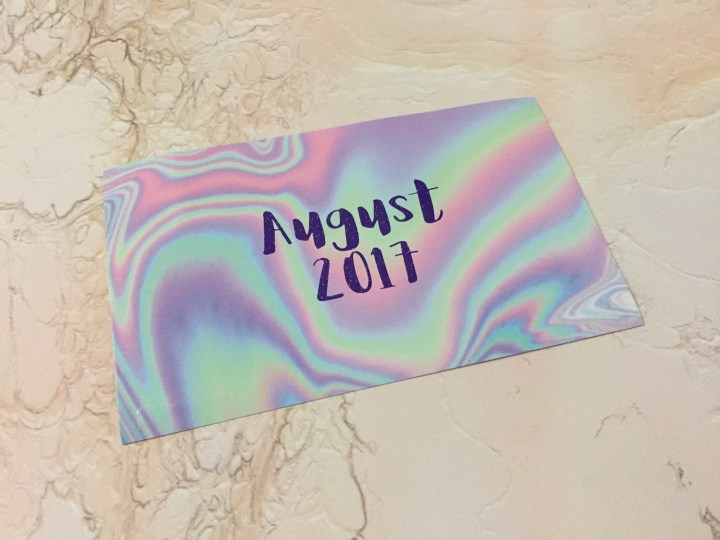 First look!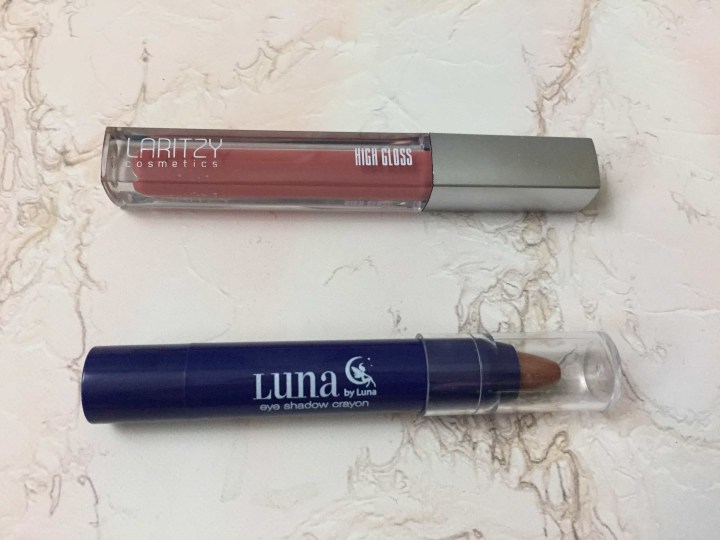 Laritzy High Gloss in Blush ($20) — I wasn't able to find any information on this item and the price seems in line with the rest of the line. It's a pinky nude colour that is shiny but not very pigmented.
Luna Eyeshadow in Mystic ($24) — A pigmented shimmery eyeshadow in pencil form. I've received this product before but these are really good quality and it's a colour I use a lot of.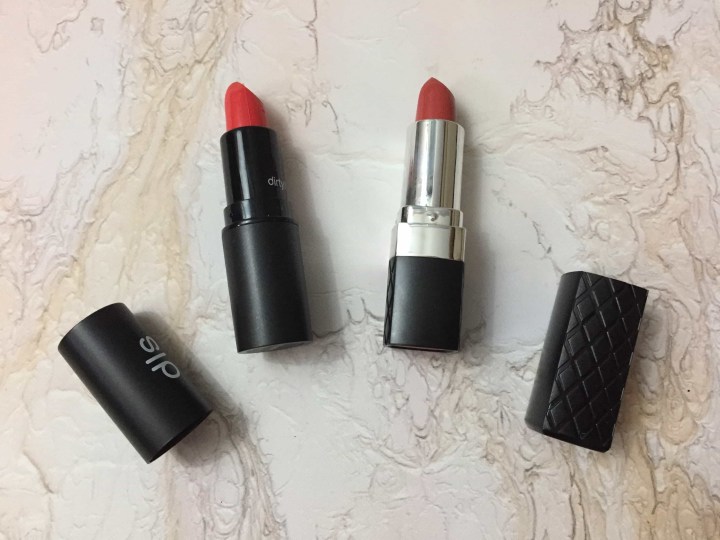 DLS Lipstick in Sugar Daddy ($10) — A coral lipstick with a sweet sugary scent. It's buildable so you can wear it sheer or more pigmented.
Bellapierre Lipstick in Sassy ($20) — Another coral lipstick. This is a mineral lipstick with also includes Vitamin C and E.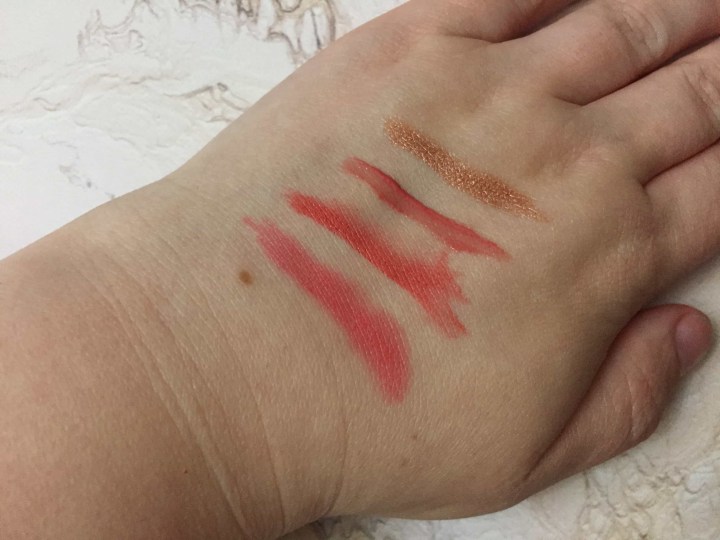 DLS, Bellapierre, Laritzy, Luna. The two lipsticks are very similar and not really fall colours.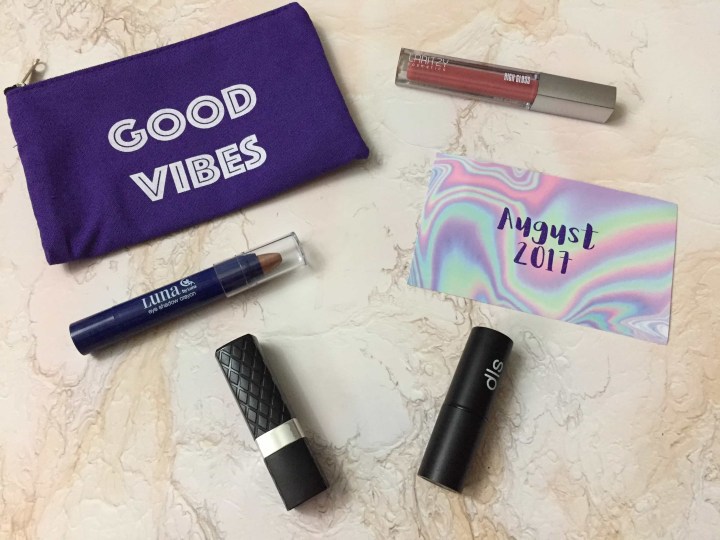 My August bag had a value of $74. Lip Monthly can be very repetitive as it features Bellapierre, Manna Kadar, etc frequently. Sometimes they throw in a new brand but if you're oversaturated on the usuals you might bore of this bag. They have been having some serious CS issues lately that they're not doing a good job dealing with and the bags are arriving extremely late. The subscription is cheap but it's still money, so use caution.
What do you think of Lip Monthly?