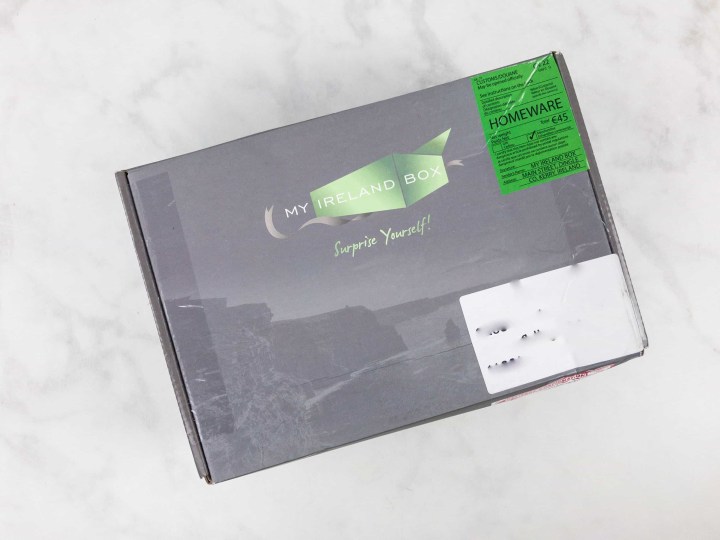 My Ireland Box is a monthly subscription box from Ireland filled with the best of Irish-made craft (artisan) goods. You can expect to receive Irish made jewelry, housewares, and craft and beauty products. They ship to the US, Canada, EU & Australia (anywhere with a significant proportion of people with Irish last names live!). This box ships from Ireland!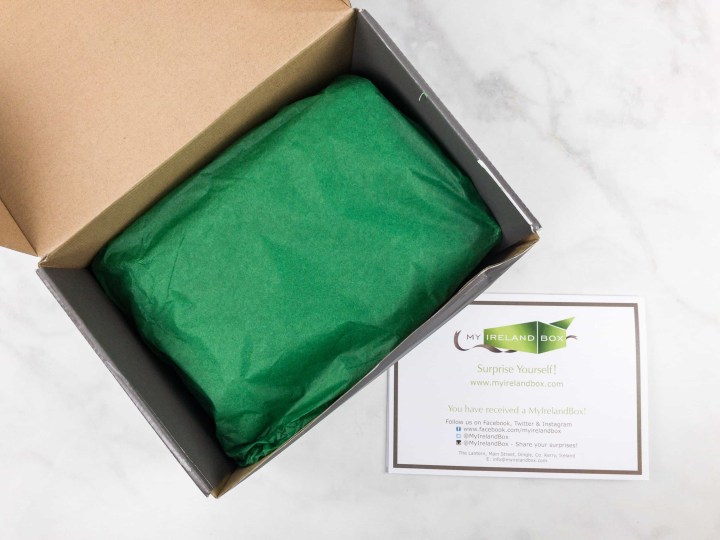 This box is always so neatly put together, and of course, the green tissue is necessary!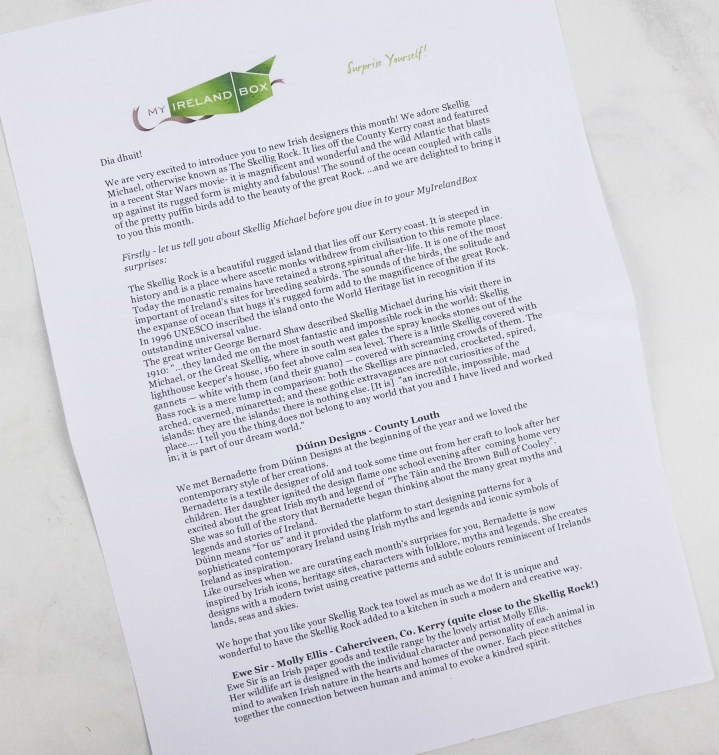 A letter containing extensive information about each product and its maker/designer comes with the box. We really like their information sheet because it gives each item a real sense of place and we get to learn about the influences of each item, the inspirations of the designer, and more!
It is really one of the most detailed information sheets you'll ever see in a box.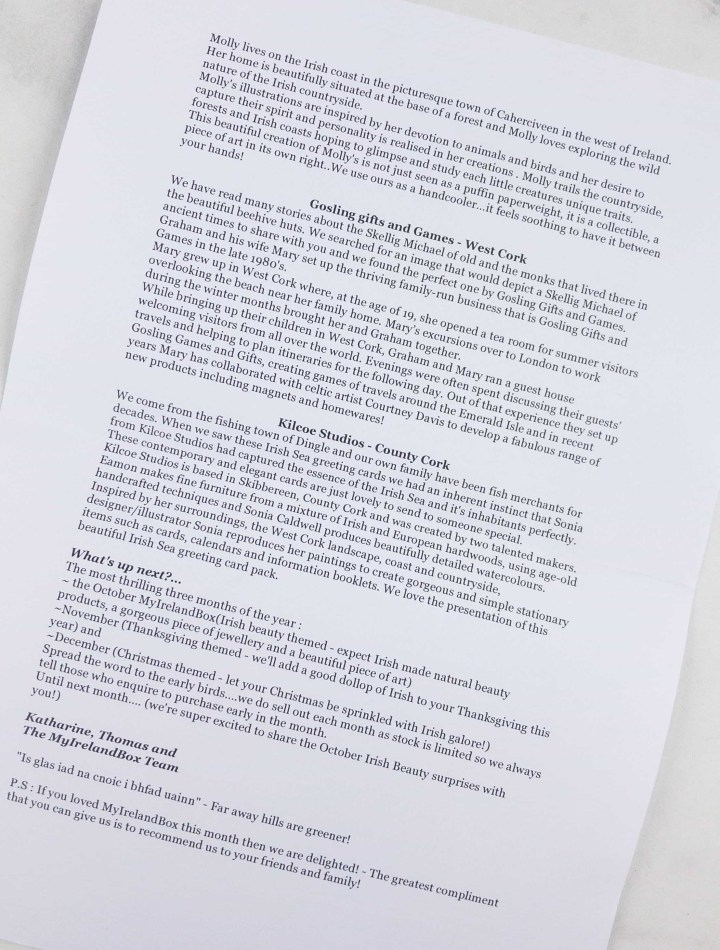 The last pages of the curator letter lists upcoming spoilers for the next months. October will be Irish Beauty-themed, November is Thanksgiving-themed, and December is of course, Christmas-themed!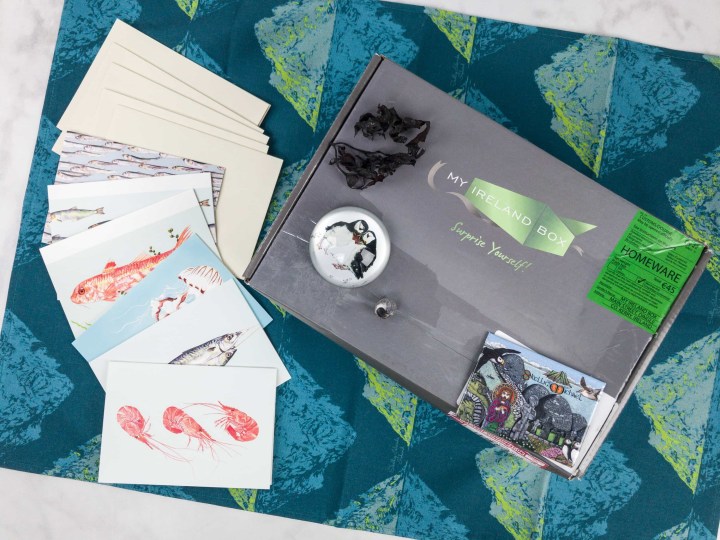 All the contents of the September box, which was inspired by Skellig Michael.
Gosling Gifts and Games Skellig Michael Magnet (€5, about $6) This magnet features Skellig Michael, also known as Skellig Rock, a beautiful rugged island lying off the Kerry coast in Ireland.
It measures 6.5 cm x 9 cm, just the right size for a fridge magnet.
Duinn Designs Skellig Tea Towel  A unique way to have the beauty of Skellig Rocks present in the kitchen!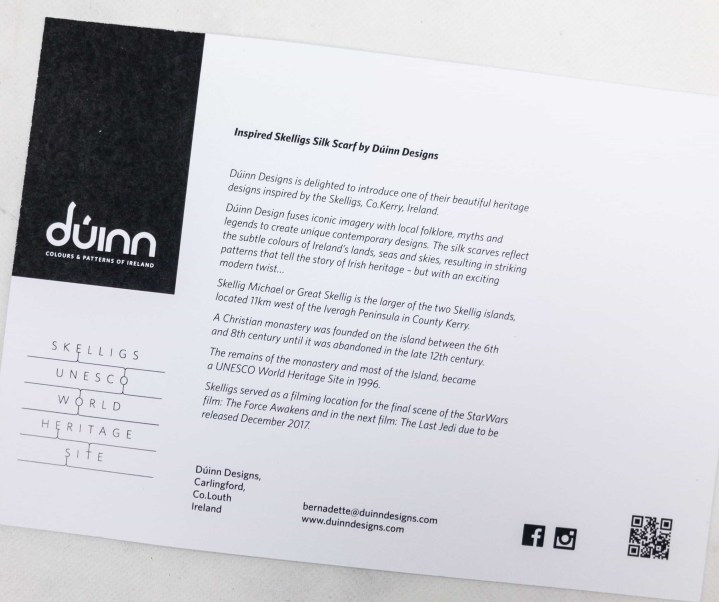 It came with a description card and apparently, Skellig is where the final scene of Star Wars The Force Awakens was filmed.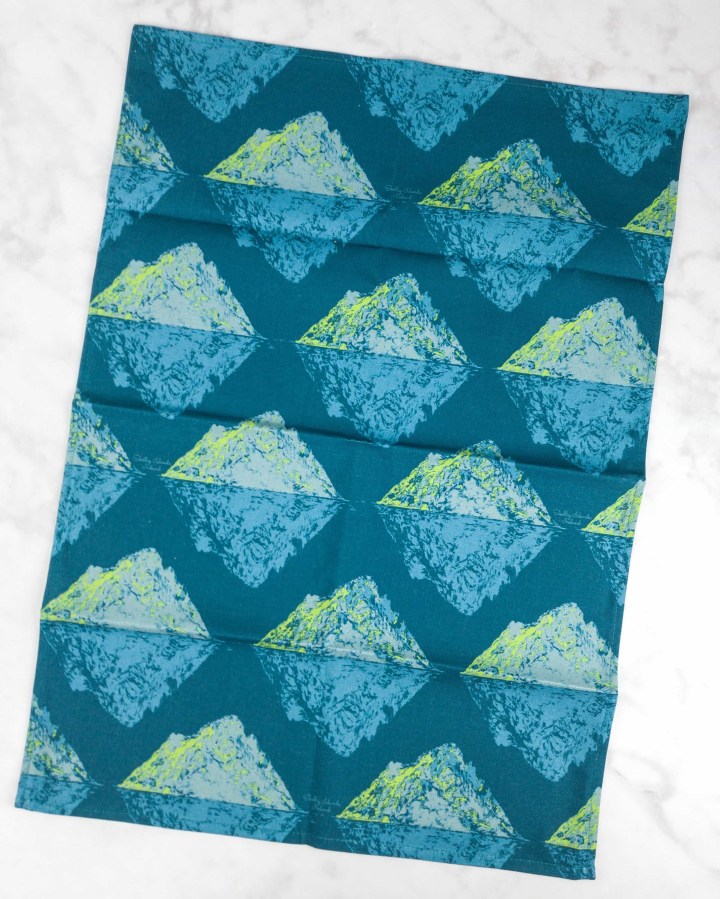 The pattern and colors of this tea towel represents the land, the seas, and the skies of Ireland.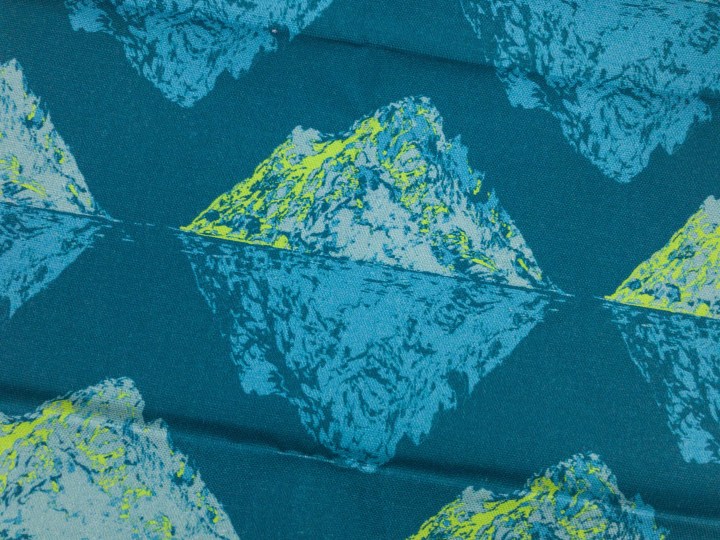 It is so detailed! The upper half of the design looks like a mountain while its lower half looks like its reflection in the sea. The colors are stunning.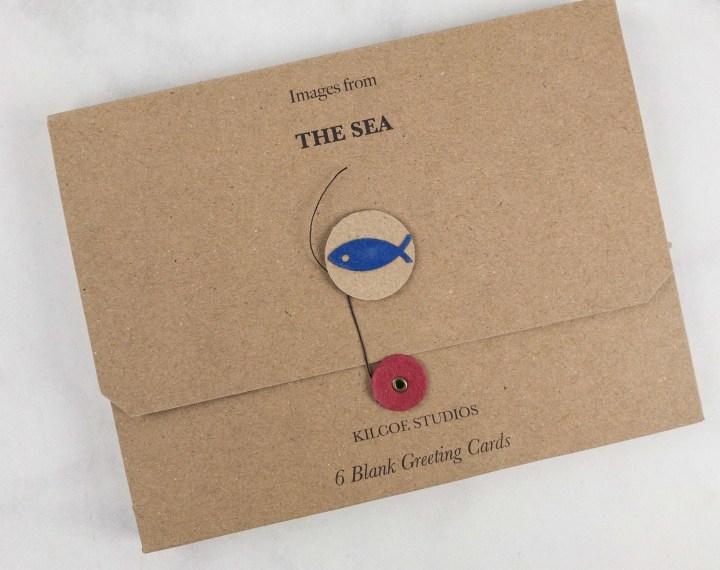 Kilcoe Studios Irish Sea Greeting Cards (€10.50, about $12.50) Six blank greeting cards for those who love sending messages through the mail!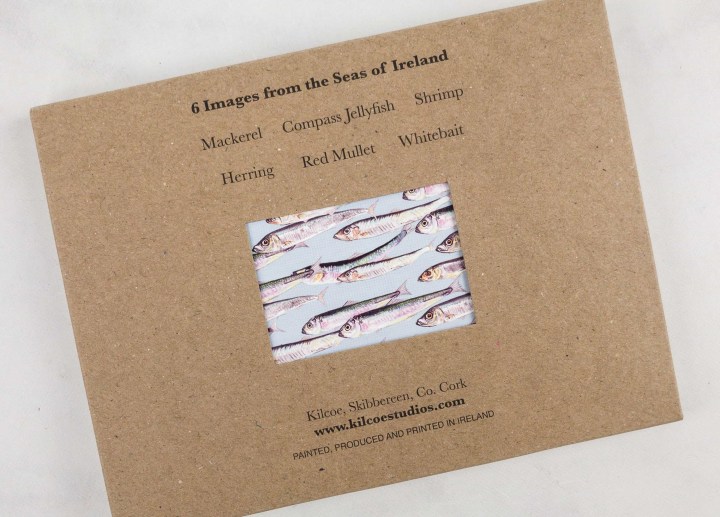 Everything was painted, produced, and printed in Ireland.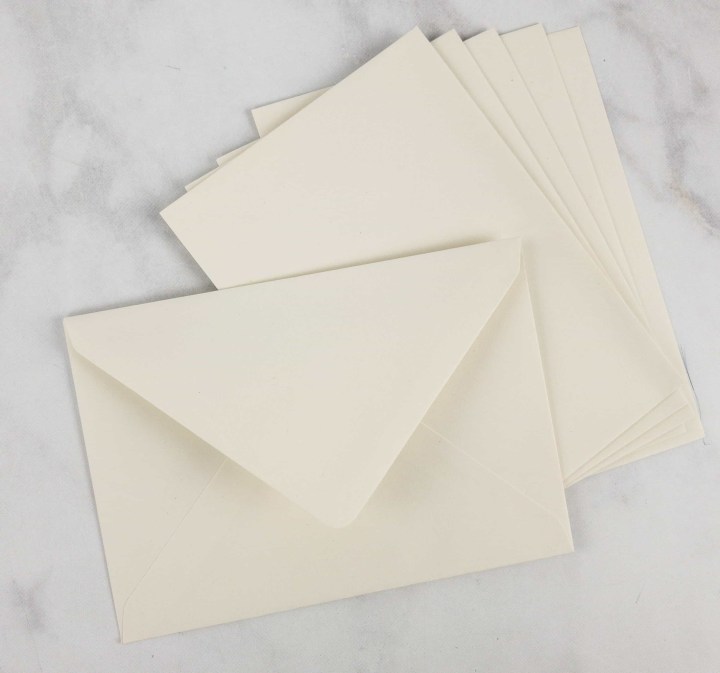 The cards came with crisp white envelopes.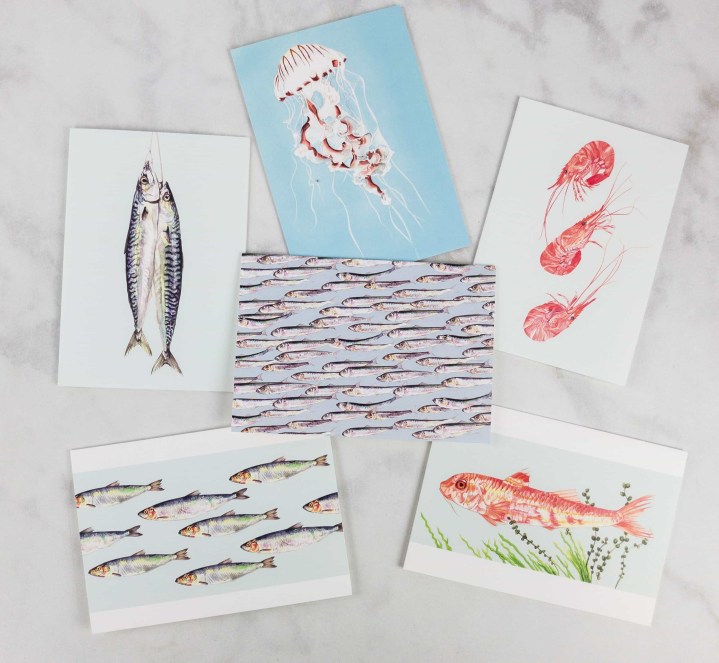 Images include mackerel, compass jellyfish, shrimp, herring, red mullet, and white bait.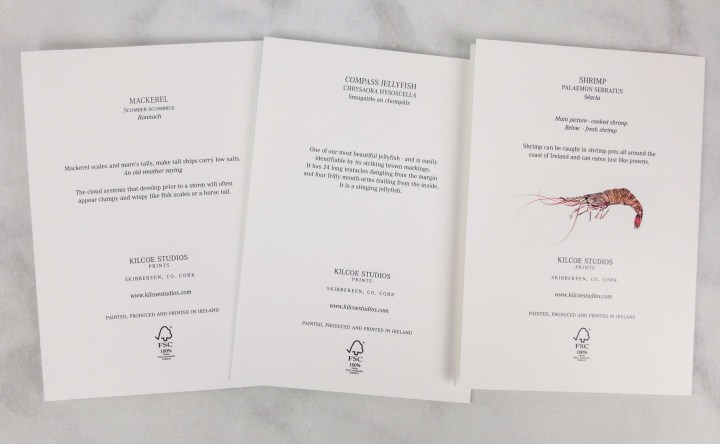 Each card also contains interesting trivia about the image.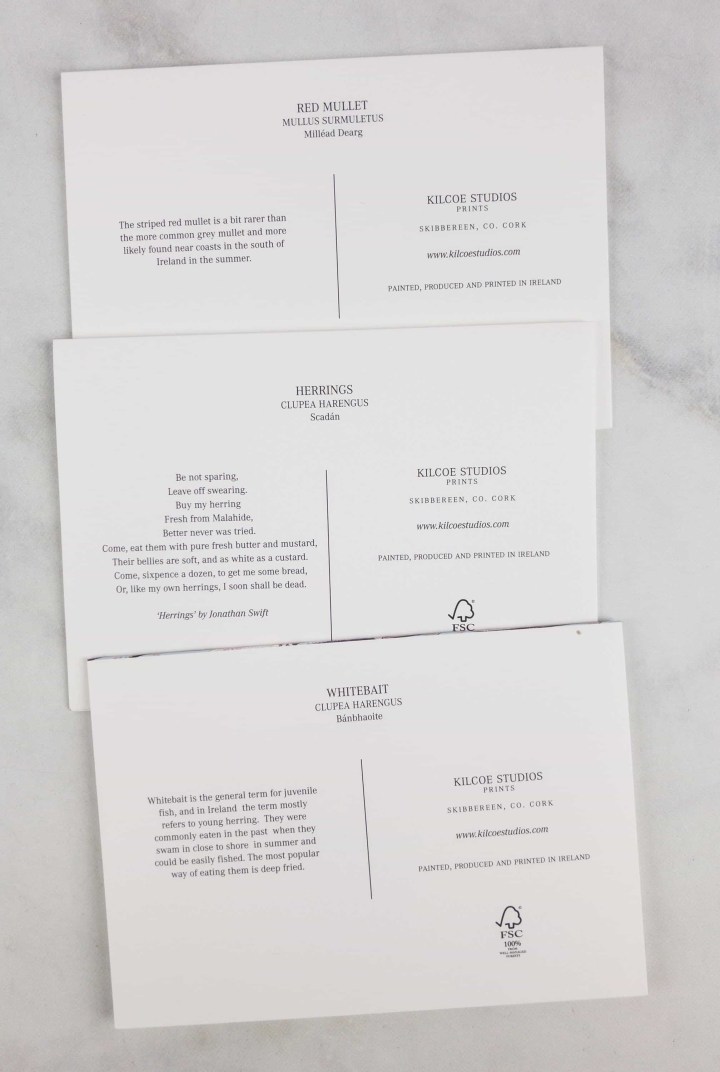 There was even a poem about Herrings on the back of one of the cards. It was written by Jonathan Swift.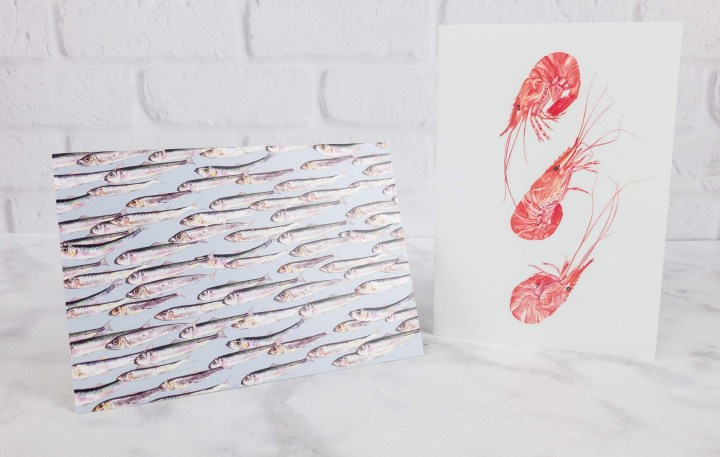 These two are our favorites from the bunch!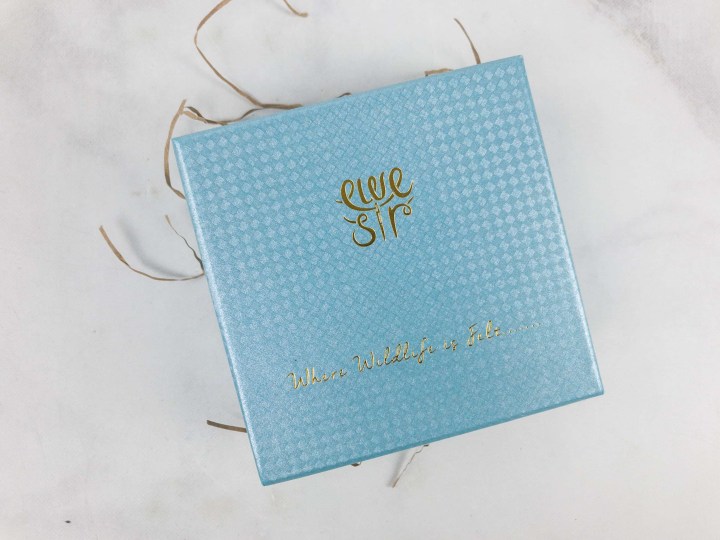 Ewe Sir Atlantic Love Puffin Paperweight (€25, about $30) Puffins are birds commonly found in Skellig and they were the inspiration for this cute paperweight!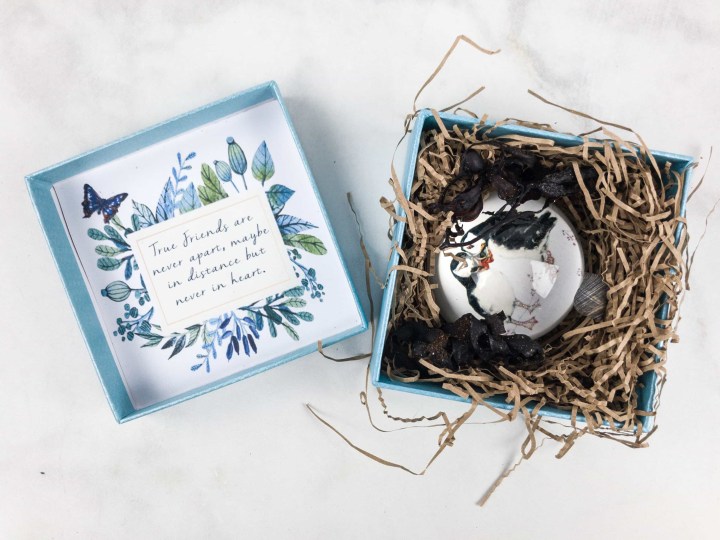 Puffins are also known as loyal creatures that mate for life and travel great distances together. Love the quote on the back of the box lid!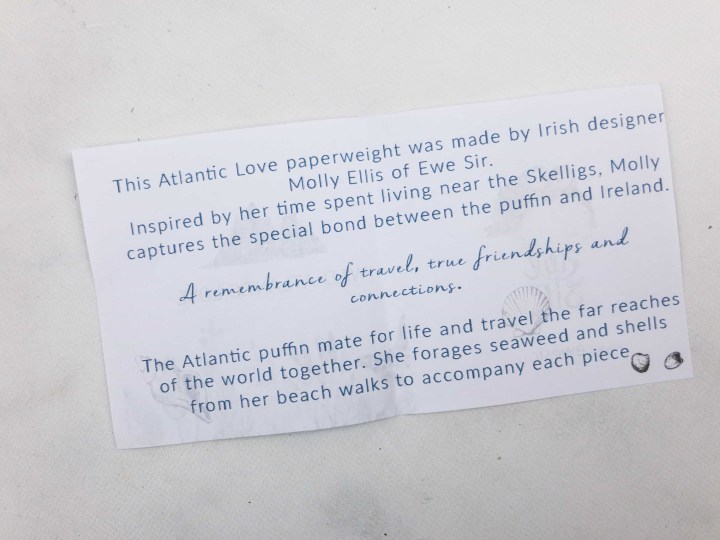 They provided a short description inside the box.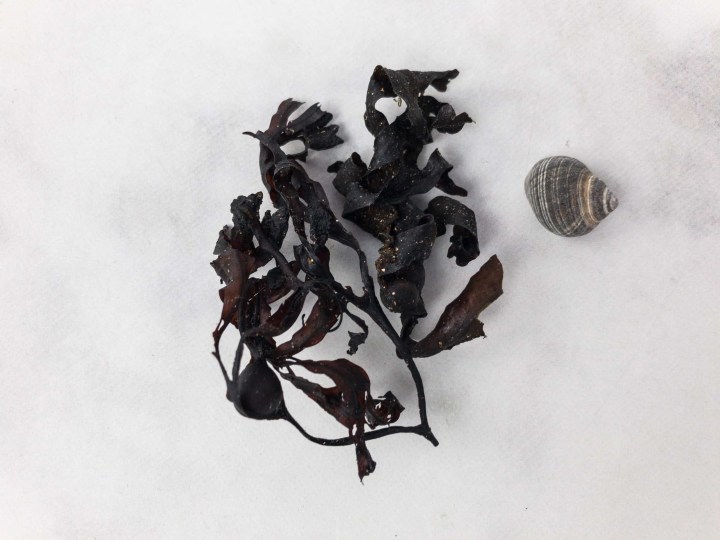 Aside from brown squiggles that looked like a nest, the box was also packed with dried seaweed and a seashell.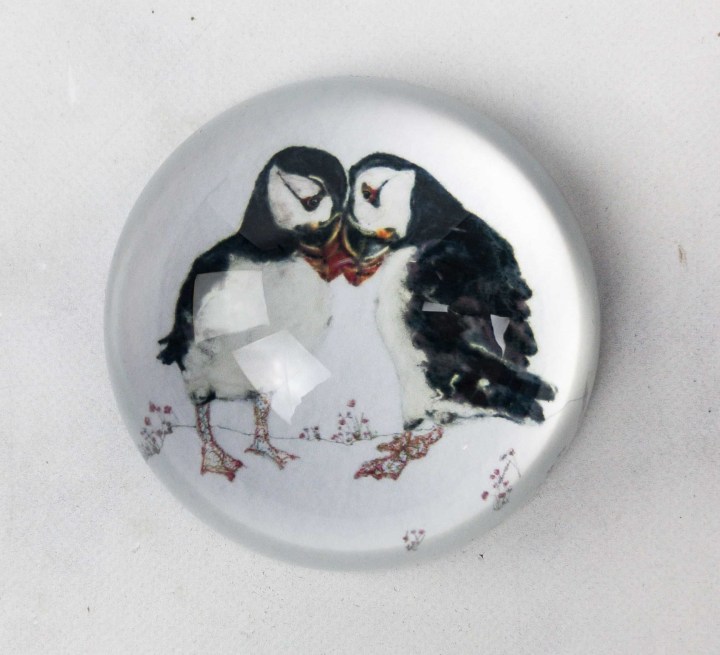 This paperweight is looks so delicate with its glass dome case.
This month's box contained really cute and unique items. My Ireland Box is always on point with its themes, making a great way to learn and enjoy the Irish culture. We're excited for future boxes – next month will be beauty-themed!
What did you think of this month's My Ireland Box selections?