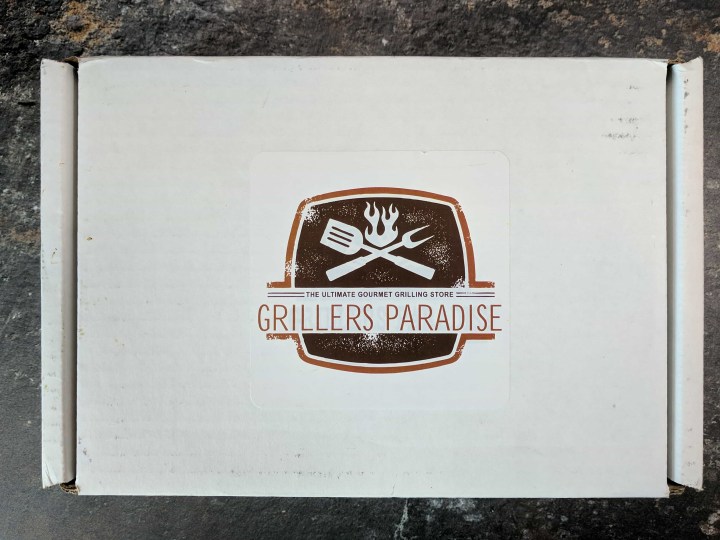 Grillers Monthly is a subscription service from Grillers' Paradise, an online Canadian store that supplies all your gourmet grilling needs! They bring a vast selection of spices, sauces, sea salts and other grilling necessities to their customers, but they also have a monthly subscription box so you can sample a unique assortment (4-6 full size products) of the best quality grilling spices, salts, sauces, rubs, marinades or grilling accessories. If there is a story to tell about the products, they include the story and sample recipes where available. This box is CDN$ 39.95 with free shipping across Canada.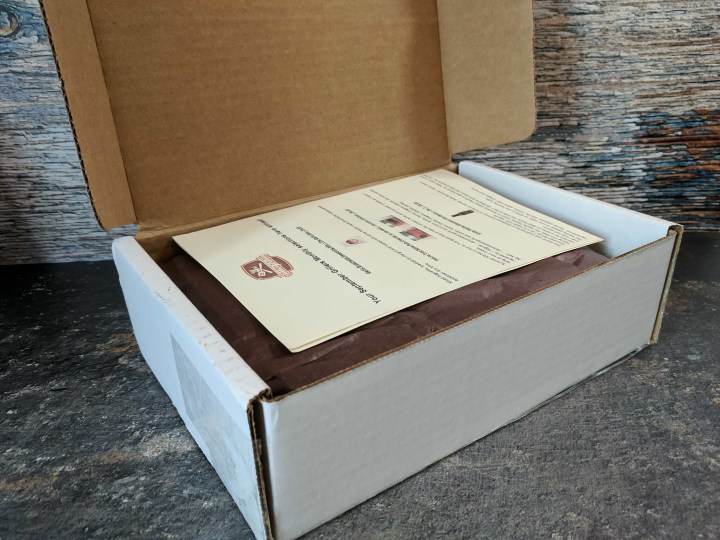 DEAL: Get $4.95 CAD off your purchase of a 1, 3 or 6 month subscription to Grillers Monthly. Use coupon code HS2017.
Everything is neatly packaged in paper tissue and fragile items (such as glass jars) were wrapped in bubble wrap.
Things are looking good!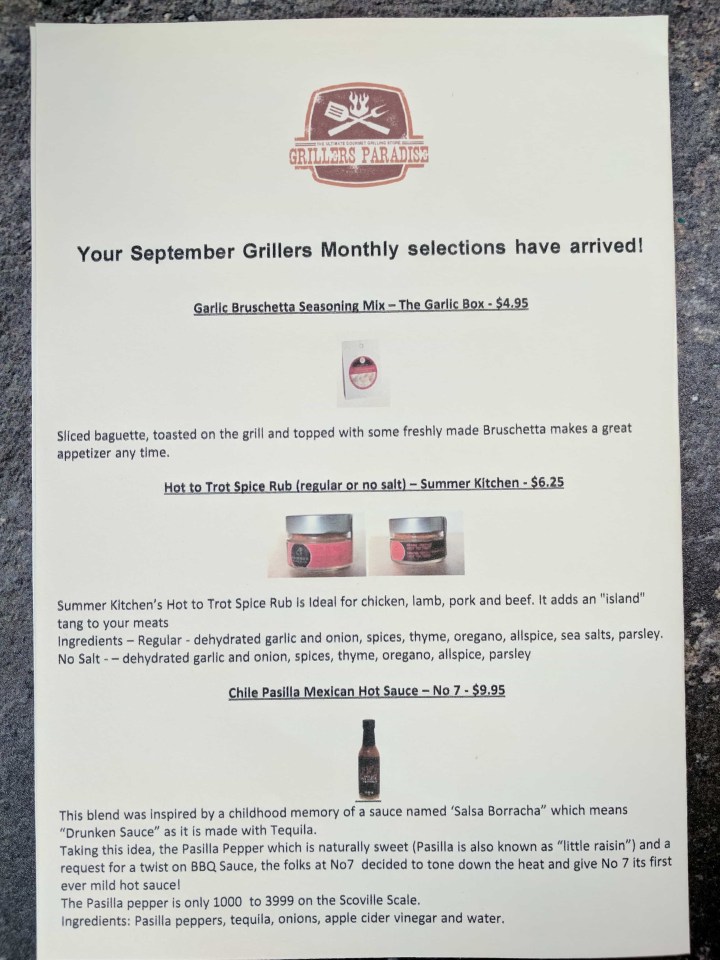 All the items are described on a piece of paper, with ideas of how to use them.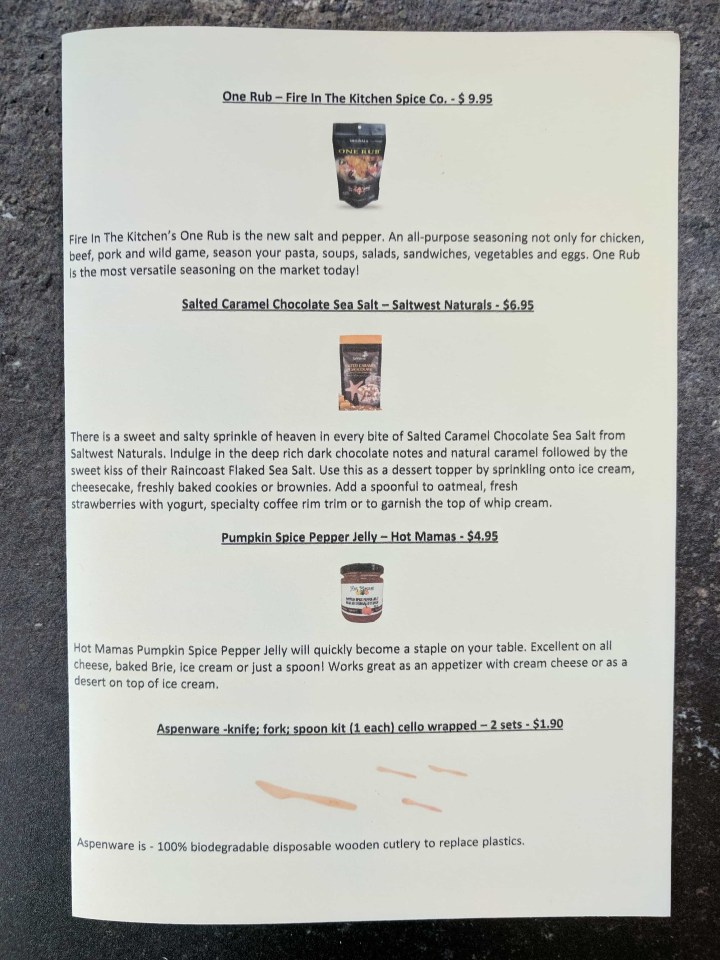 The selection includes spices, rubs, hot sauce, a salted caramel chocolate sea salt (oh yum!) and jelly!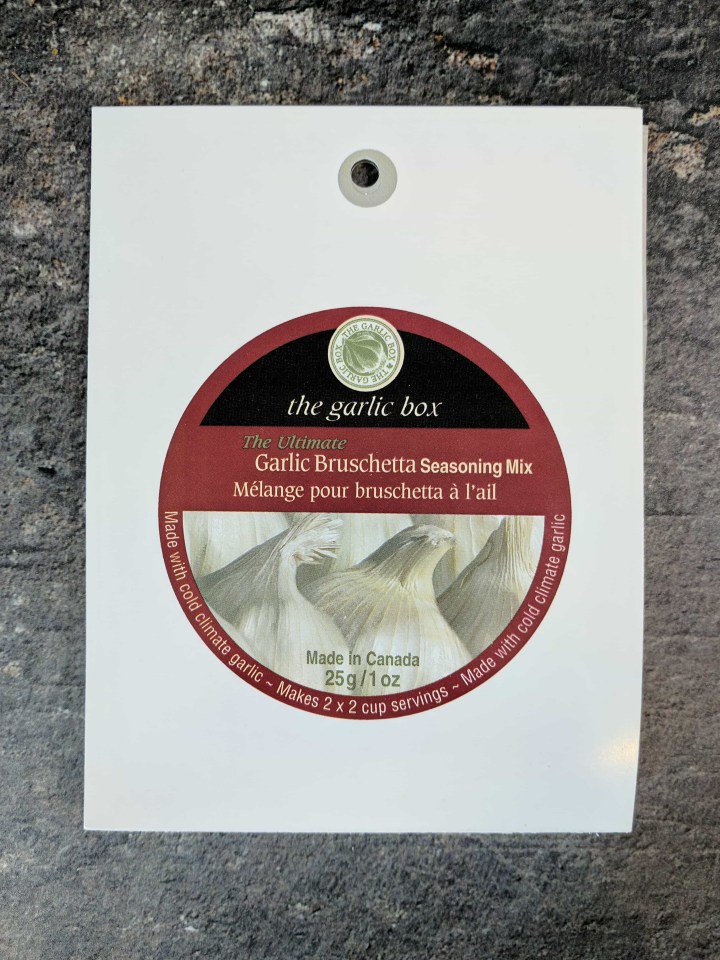 The Garlic Box – Garlic Bruschetta Seasoning Mix. Who doesn't love a good slice (or many!) of garlic bread?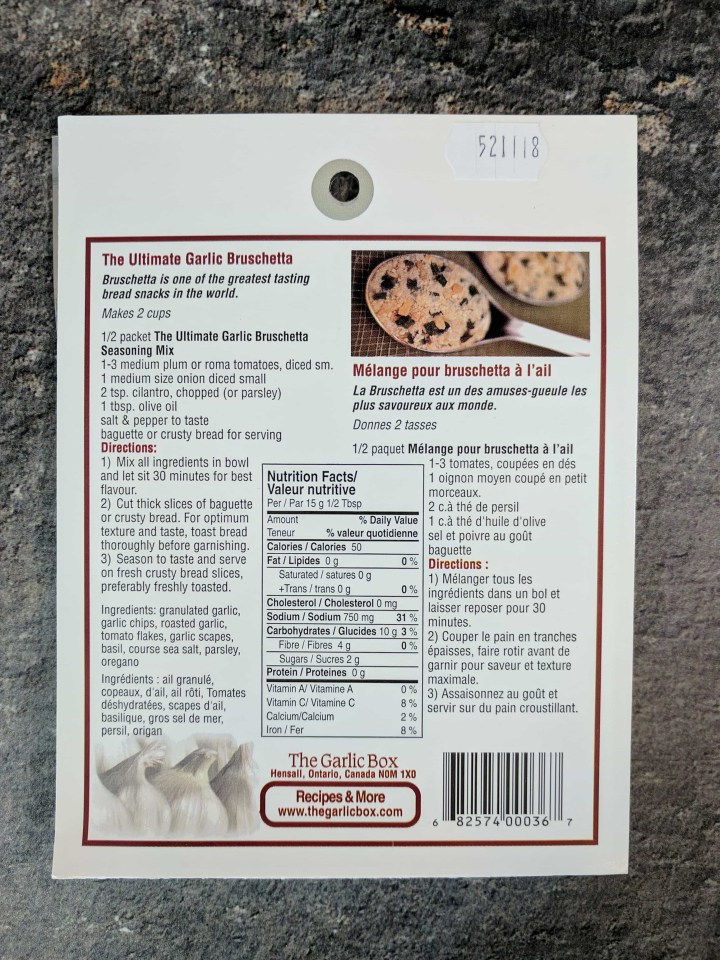 What's even better than garlic bread is when the freshly sliced and grilled bread is topped with a delicious mix of tomatoes, onions and garlic! Mix this seasoning pack to the onions, tomatoes, and olive oil for a delicious appetizer, best served with a fresh white wine!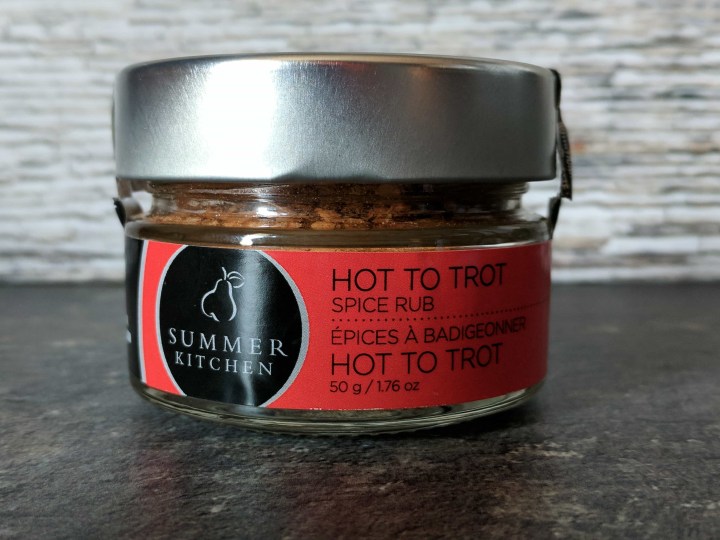 Hot to Trot Spice Rub – No salt. An ideal spice rub for chicken, lamb, pork and beef.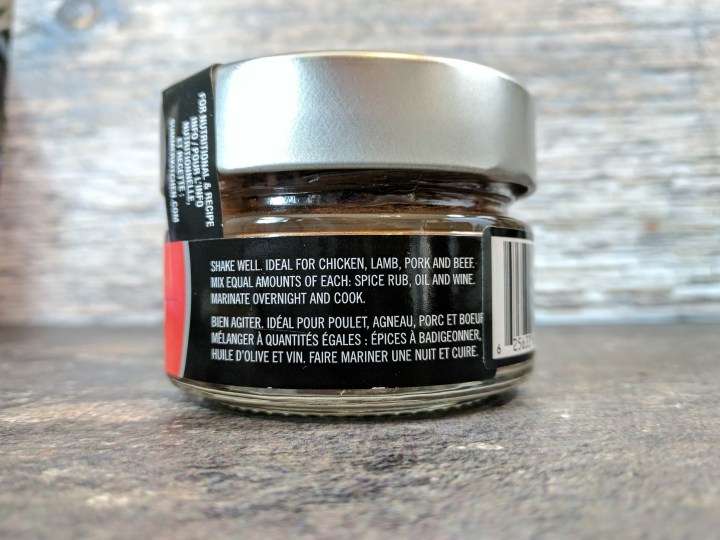 Made with dehydrated garlic and onion, spices, thyme, oregano, allspice and parsley. It packs a lot of flavor in a pinch, but it has the right amount of hot spices right off the jar.
It does kinda mellow down in the marinade, but it still gives a nice punch in the mouth!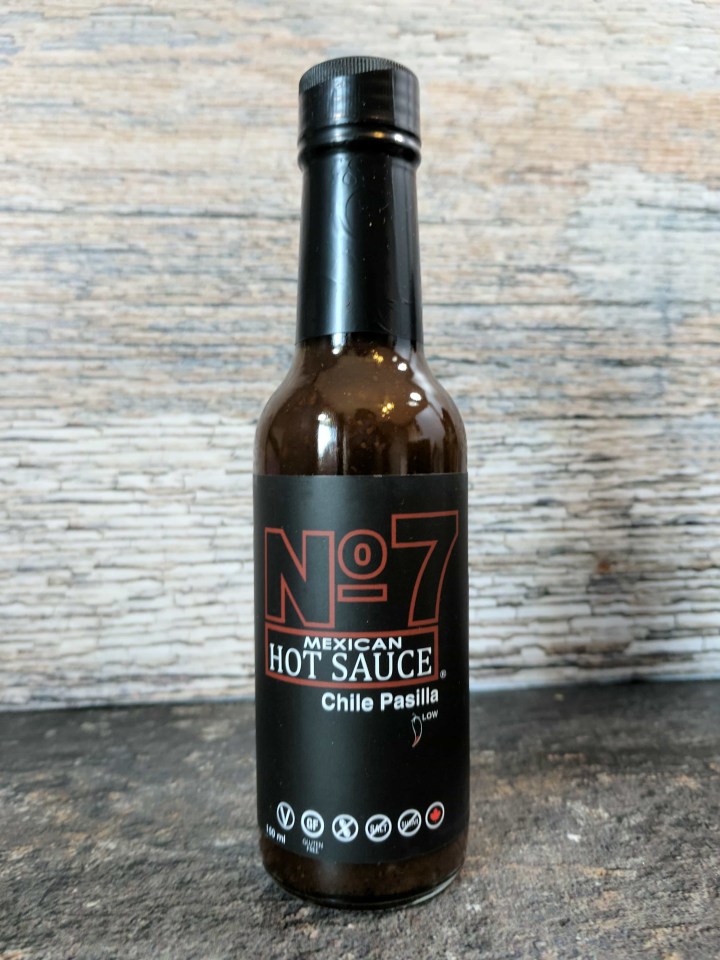 Chile Pasilia Mexican Hot Sauce – No 7. That is probably my favorite item in this month's box.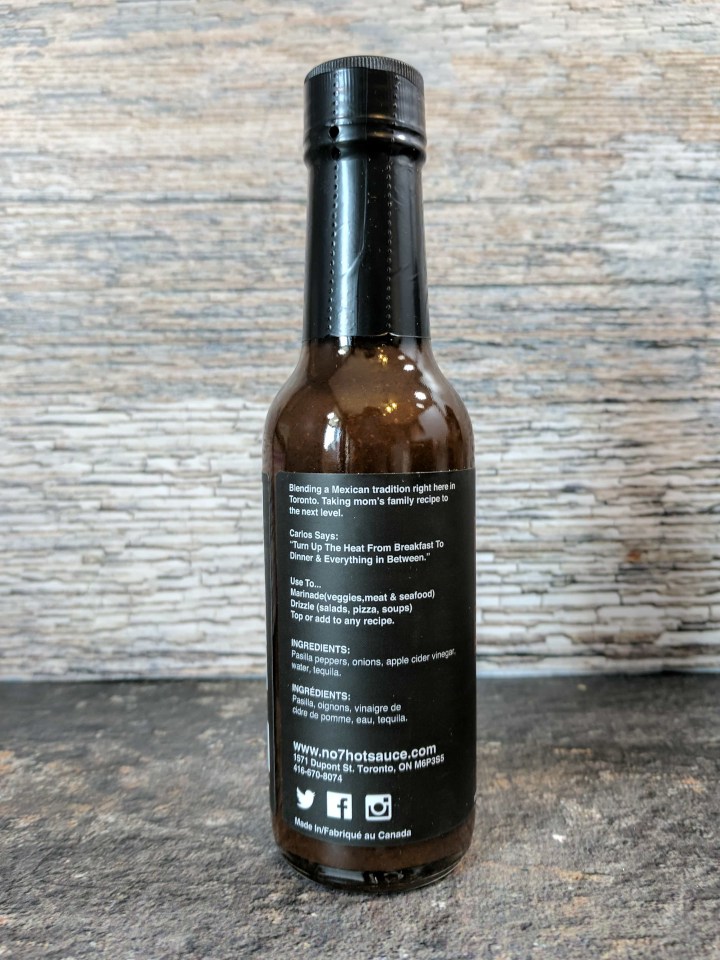 It's made with pasilia peppers, onions, apple cider vinegar and tequila! The tequila gives a very nice sweetness-with-a-twist to the sauce! I'll definitely use it instead of my jalapeno vinegar based hot sauce on my next taco night! It would probably also be delicious on burgers or on homemade pizza!
One Rub – Fire in The Kitchen Spice Co. I was curious about the claim of being the next salt and pepper.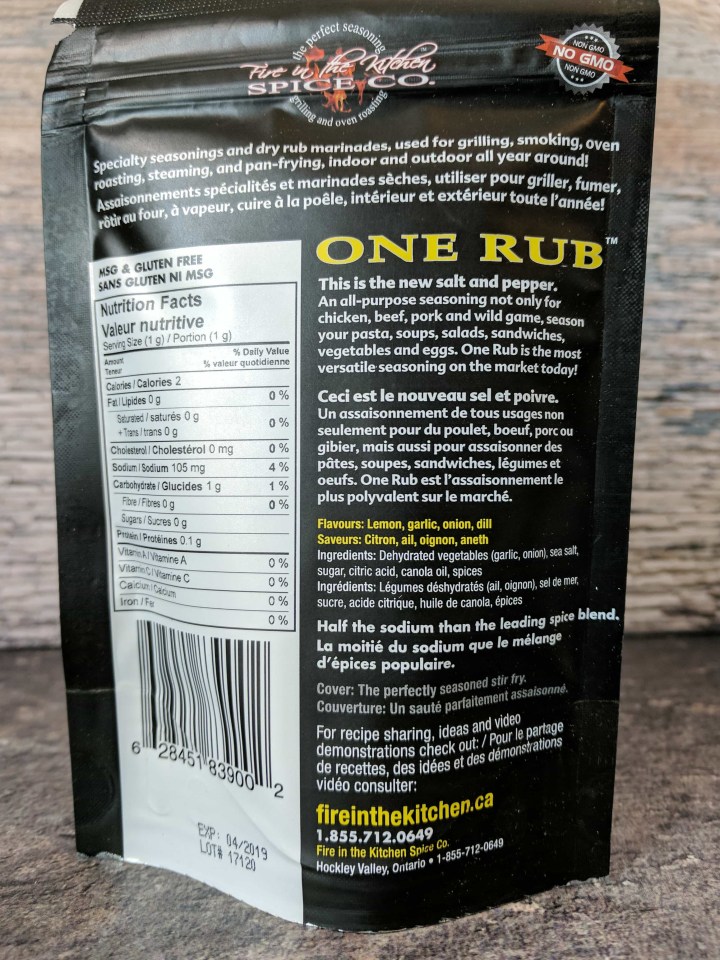 It still contains salt and pepper, but there's a lot of flavor going on! Lemon, garlic, onion, dill, with a bit of sugar and touch of acid. It's quite tasty and I've used it on top of white rice and on salad bowl. I can't say it will replace my salt and pepper, but it's a nice and tasty alternative to it.
Salted Caramel Chocolate Sea Salt – Saltwest Naturals. SALTED CARAMEL sprinkles! I love caramel and chocolate with a bit of salt, and this is right up my alley! I've sprinkled some on top of my afternoon smoothie, you can dip the rim of a glass in it, or just on a yogurt and fruit dessert.
It's made with turbinado sugar, cocoa powder, organic cane sugar and sea salt. Simple and effective!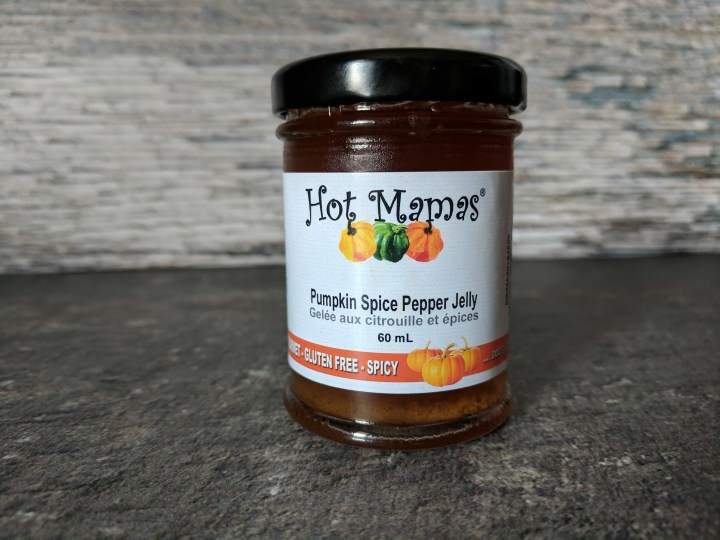 Pumpkin Spice Pepper Jelly – Hot Mamas. An apple jelly that tastes like pumpkin spices, but with a twist! It's hot, not burning, it's sweet, and I want to spread it everywhere!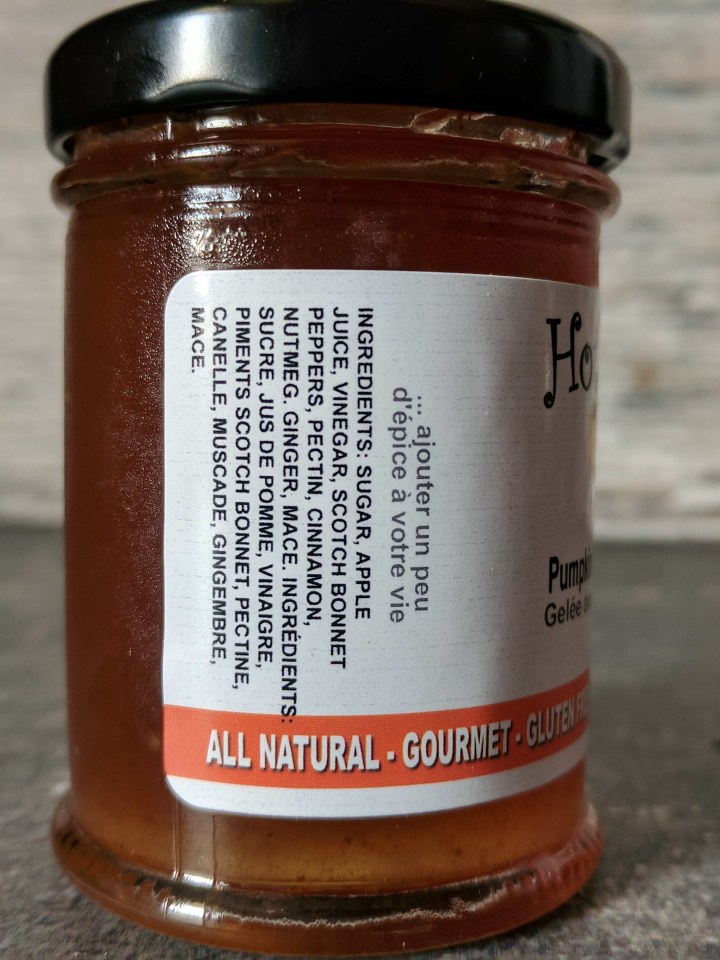 I've added some on top of my almond butter toast and it was delicious! I'm also a big fan of bagel and cream cheese with jelly, and this was perfect. This little jar didn't last more than two days!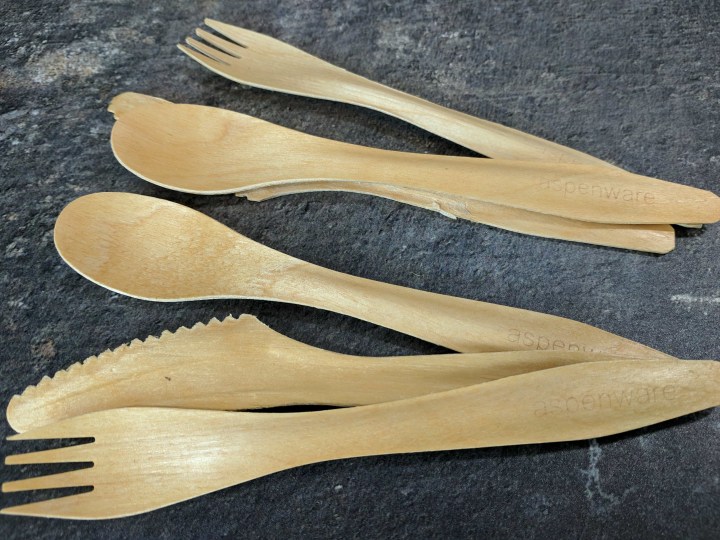 Aspenware – knife, fork, spoon kit. We also received two sets of these 100% biodegradable disposable wooden cutlery. They are quite thin, and I would probably not eat (and cut) a steak with these, but they are great for a quick picnic.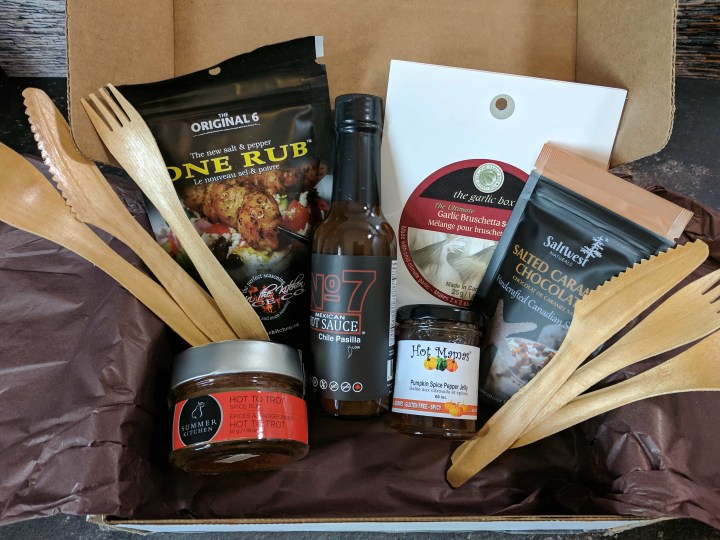 I really enjoyed my September Grillers Montly box. Everything was tasty, and nothing was too fancy that you don't know what to do with them. Everything was easy to use, as most of them could replace an ingredients in a familiar recipe. The Chile Pasilla Mexican Hot Sauce is probably my favorite, closely followed by the jelly!
What did you think of this month's Griller's Monthly?