Green Kid Crafts is a subscription box that sends 5-8 themed projects made with eco-friendly materials to your home every month. The boxes contain hands-on explorations in science, math, technology, engineering and art that are intended to challenge children from 3-10 years of age.
August's theme is Water Science.
DEAL:  Save 50% on your first box! Use coupon code HELLOSUB50.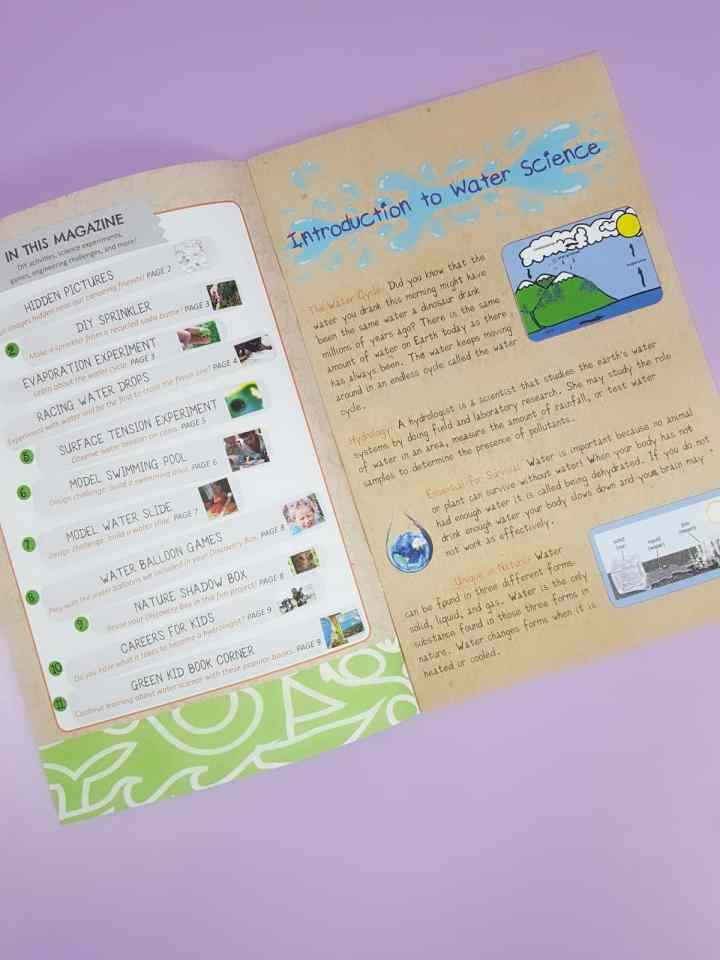 This month in addition to the projects and their info cards we got a booklet with more information and projects that you can work on.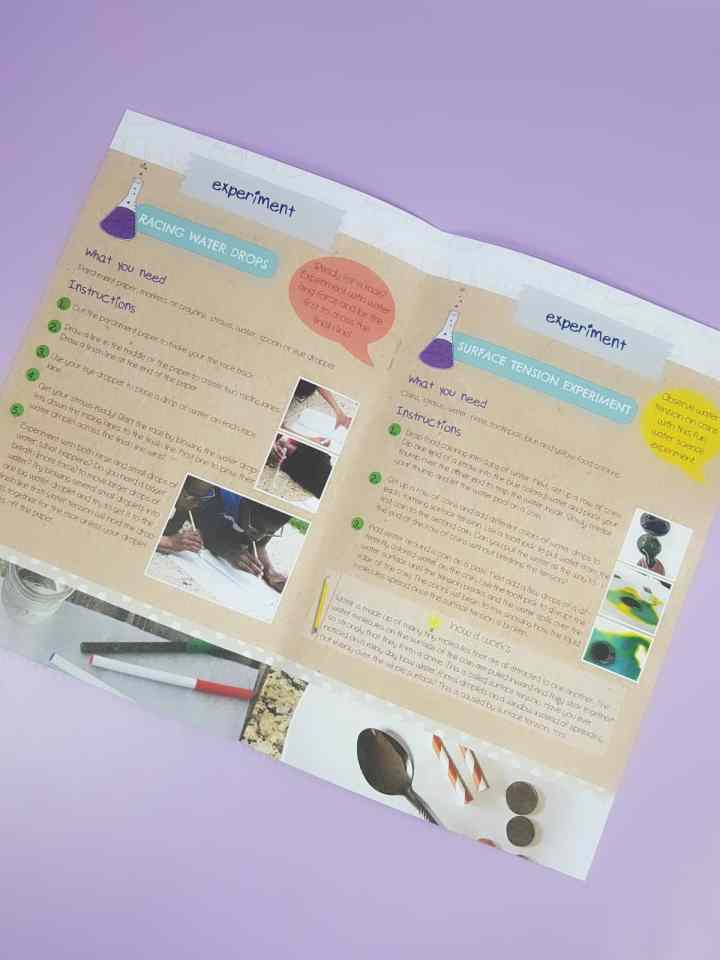 Lots of step by steps and information on water based projects.
I set this one aside and we will pull it out on one of those days that all I am hearing is "I'm bored."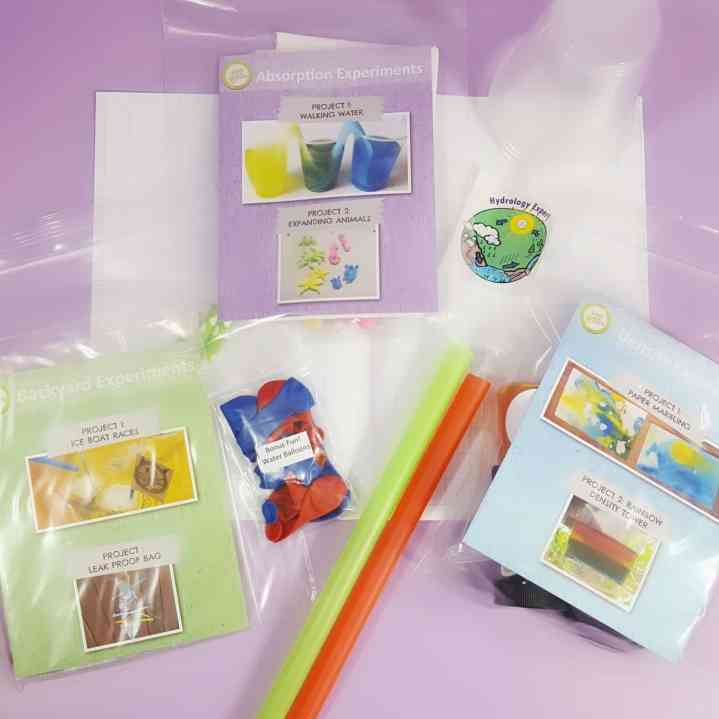 Each project comes in its own bag with any really large items just loose in the box. We also get a sticker each month with theme to add to our collection.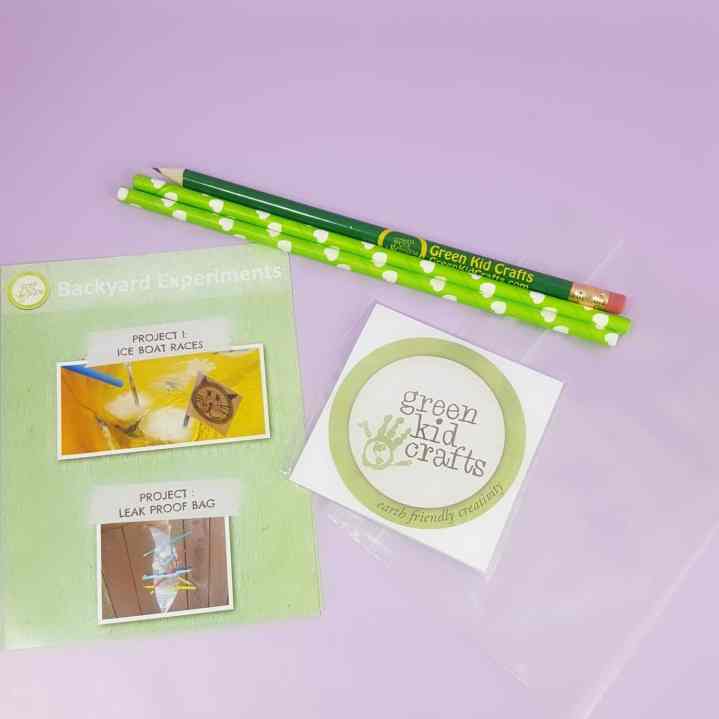 My son didn't want to wait to make the ice boats so we opted for the Leak Proof Bag as our first experiment.
We weren't sure how this one was going to work so once we got the water in the bag we went out on the front porch.
He couldn't stop at just one pencil.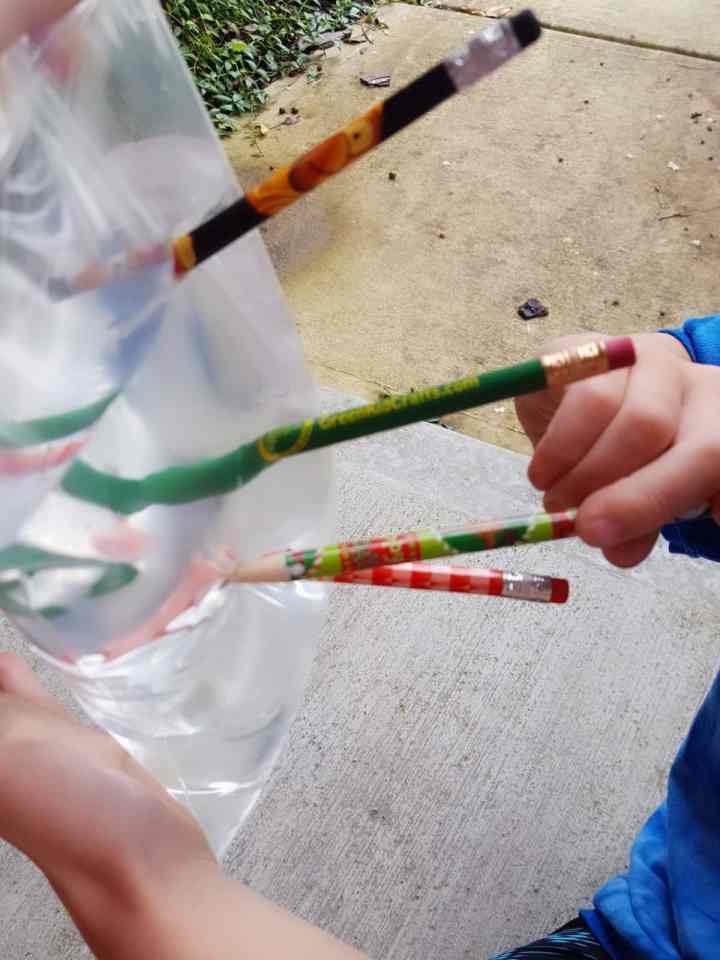 He ran in and out to get even more pencils.
He thought this was the coolest project ever. He has already duplicated it to show his friends and his dad. No one believes him when he tells them that the water won't leak out but then he can show them and everyone is amazed. Of course, they also like at the end when we pull the pencils out and they all say the bag is peeing.
Next up were some fun water absorption experiments.
I forgot to take a picture of the critters before we put them in so this was about 15min in. We have had these types of animals before and both of my boys still think they are cool.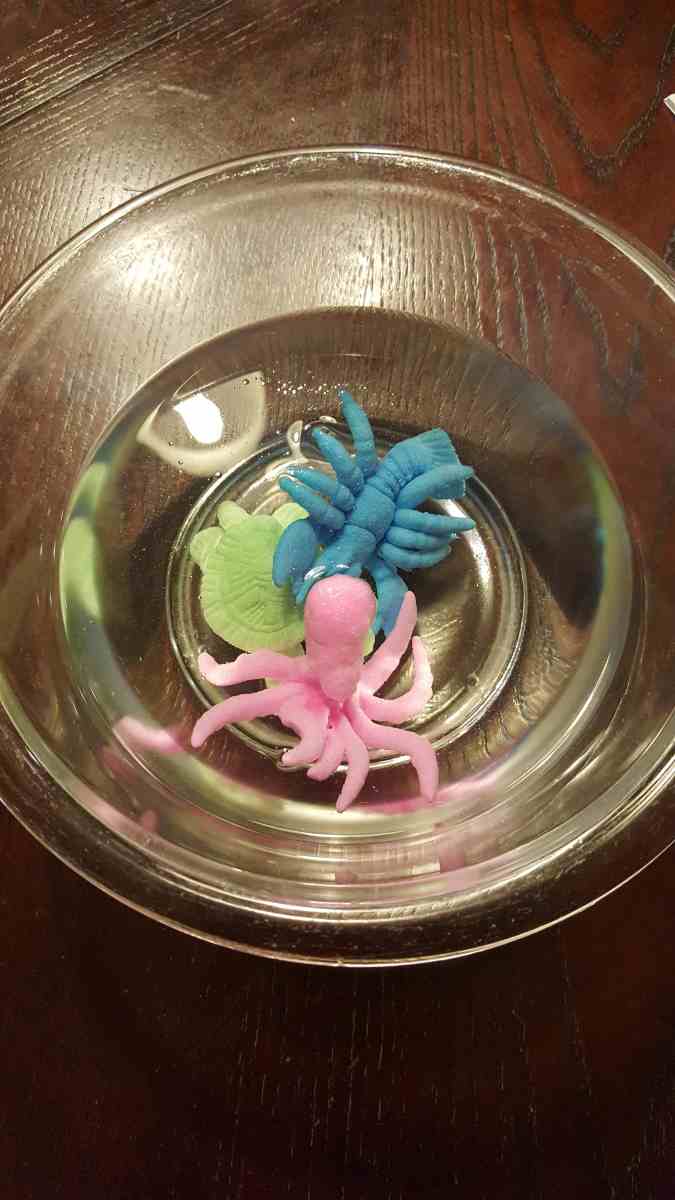 Here they are after about 24 hours! They are huge and my son wants to wait until the morning to take them out to see how much larger they will get.
Next up was some water wicking. The kids thought this one should also be done outside.
Here it is right when it started mixing.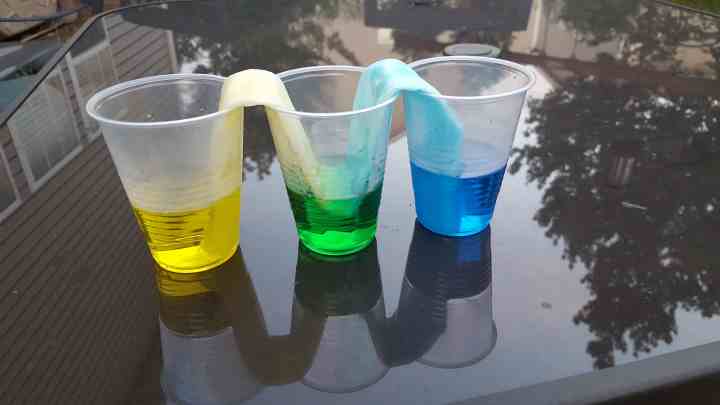 We left it out when we went in to work on some of the other projects and when we looked again it had equaled out and we now had all 3 colors!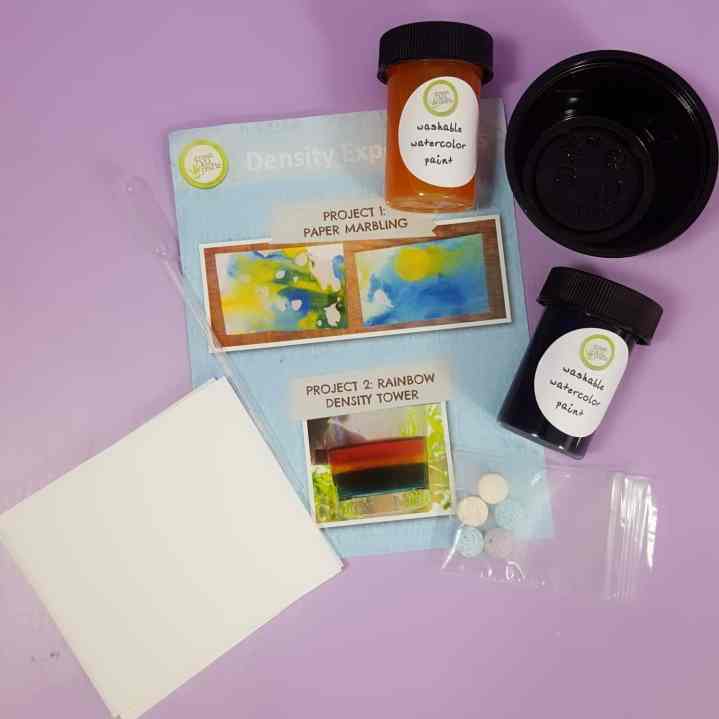 Our final project was paper marbling. I was very excited for this one since it is something I do a similar technique to for my scrapbooking.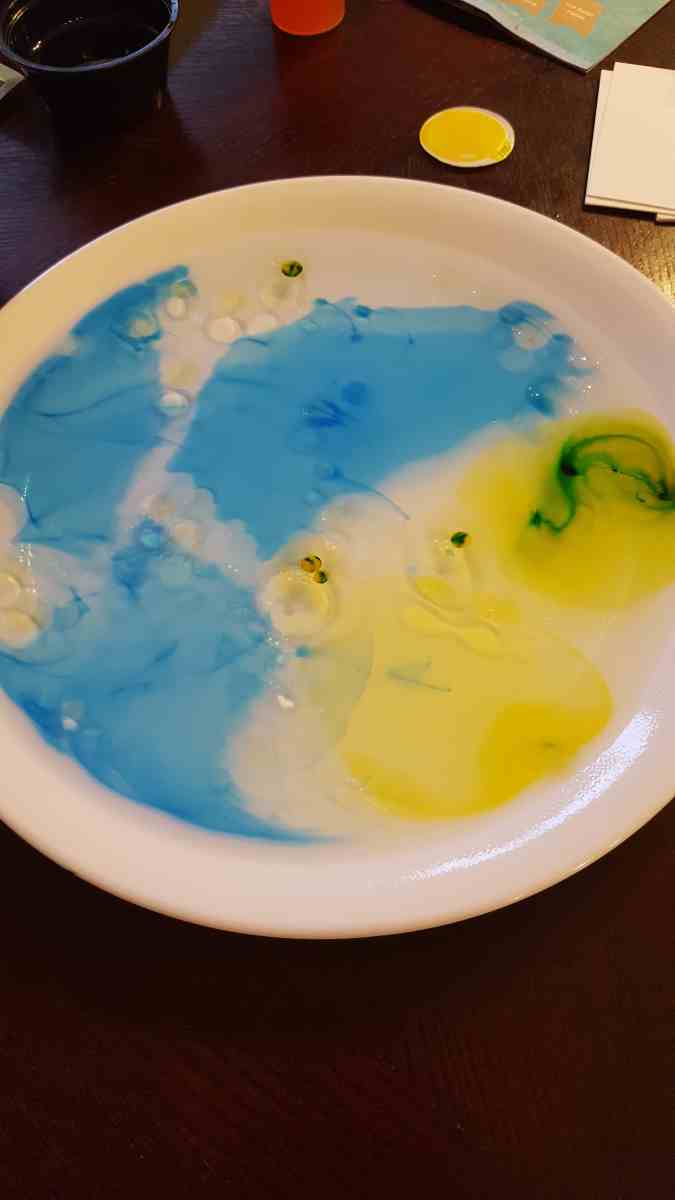 Green Kids crafts sent blue and yellow paint but of course we used the same pipette so we also had some green show up.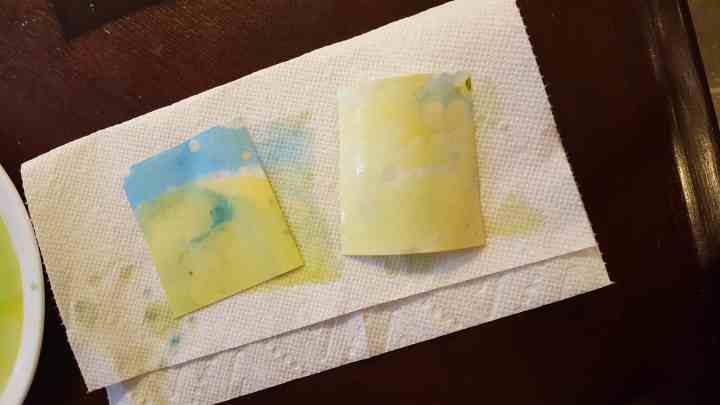 The first couple of the papers we made. I have these drying off to the side and the kids want to turn them into cards by stamping on top of them and then adding a base layer. My youngest says he will make cards just like mommy.
My boys and I love getting our Green Kid Crafts boxes each month and this month was no exception. We work on some of them by ourselves and then we always seem to add some extra neighbor kids as we go. The experiments are always so fun and lead to lots of conversations and I love hearing the older kids telling the younger ones how things work. Green Kids Crafts always sends projects that work so well together and keep with a theme and while they send supplies for so many different experiments they also include instructions on many others that we can pull out and work on later.  It is a box that really  keeps on giving.
Has your family tried Green Kid Crafts?