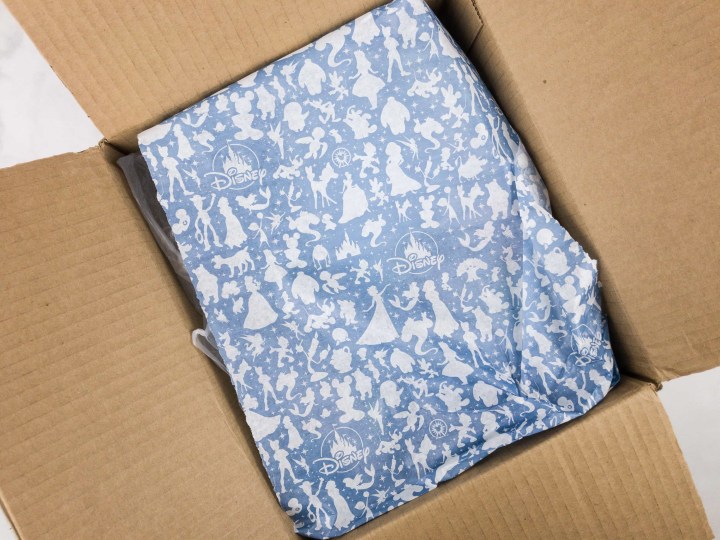 Disney Park Pack: Pin Trading Edition 2.0 is a monthly mystery pack from the Disney Store. Every month in this subscription you'll receive three official Disney pins.
This box has recently revamped. Previously this subscription included 2 open edition (released to subscribers before they're made available to the public) plus a totally exclusive limited edition pin with 4 variations. This box now only includes open edition pins.
NOTE: This box is called Pin Trading Edition 2.0. There's a new updated limited edition version box that was recently launched – the Pin Trading Edition 3.0! That is, it has limited edition pins for the regular monthly subscription.
With this monthly subscription to the Disney Park Packs Pin Trading Edition, you'll receive three hand-picked, blind-boxed Limited Edition Pins every month featuring fan favorites from Parks Attractions, Star Wars, Marvel, and more.
Find out more about the new Pin Trading Edition 3.0 HERE.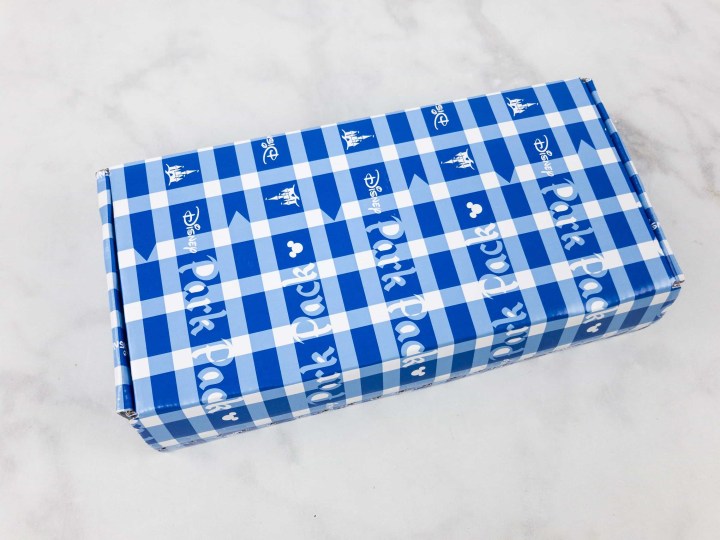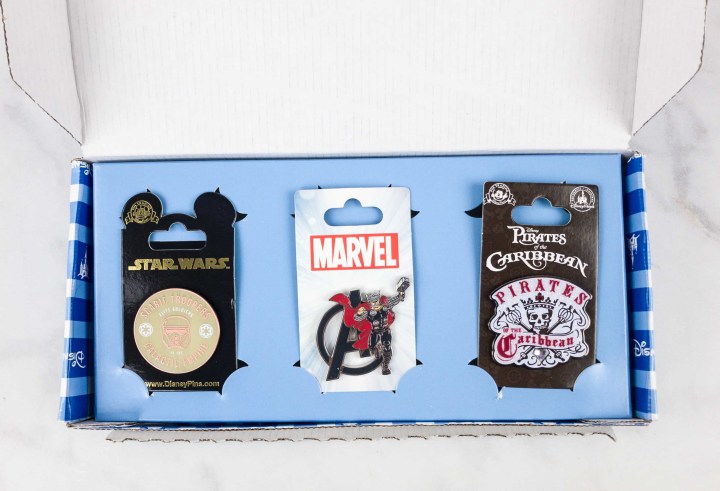 Here are the Park Pack 2.0 pins for August! There is no information card for this box, and I always wish they'd included a curator's note – maybe with names for these pins and perhaps a matching exclusive postcard.
Unlike the 1.0 version of this subscription, this box is a tear apart box (no lid).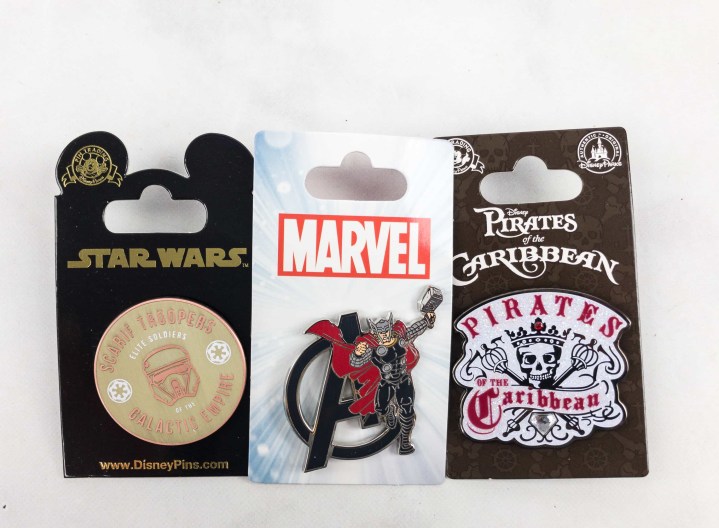 Disney Pins are the perfect souvenir – small, not too expensive, and fun to collect.
This month there were Blue and Silver pins – $9.99 for all (unless my pricing info is old). That makes the box $29.97 retail – 2 cents less than the cost.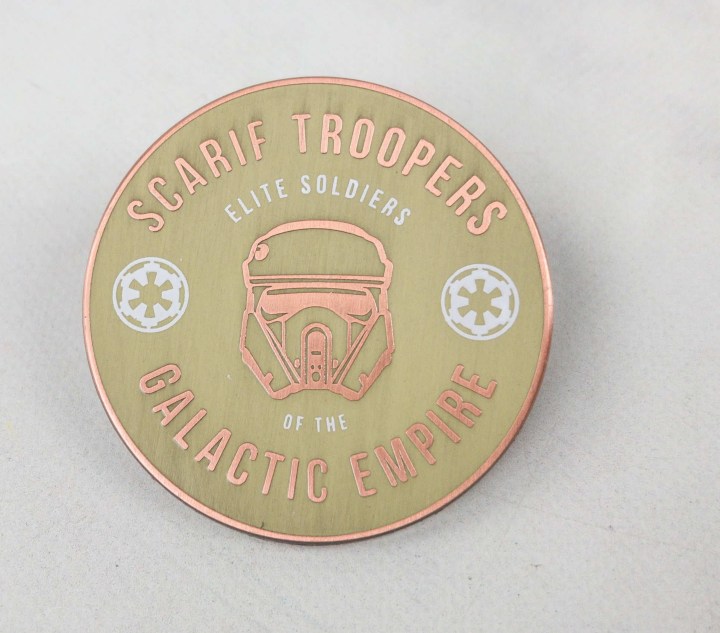 Scarif Troopers Elite Soldiers Of The Galactic Empire Pin – This enamel pin is from the Star Wars collection. Boasts a copper finish and features Scarif's coastal defender stormtroopers.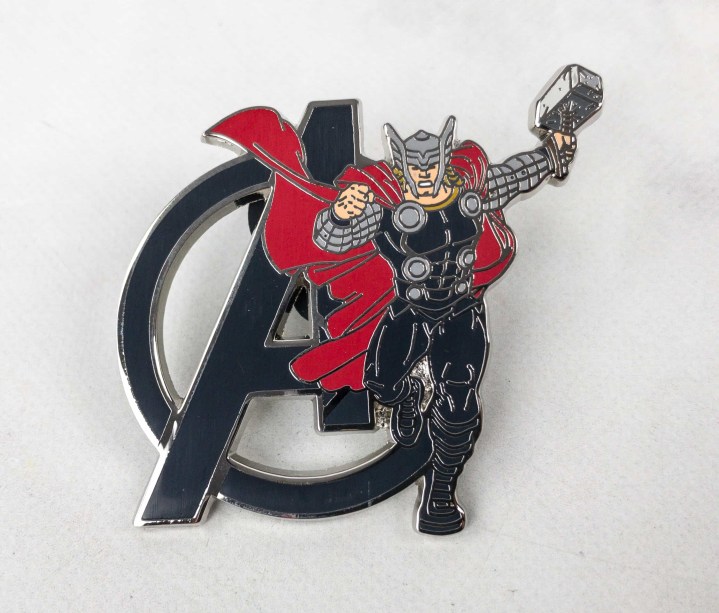 Thor Pin – A must have for Marvel Comics pin collectors! It features Thor with the Avengers "A" icon in a silvertone finish.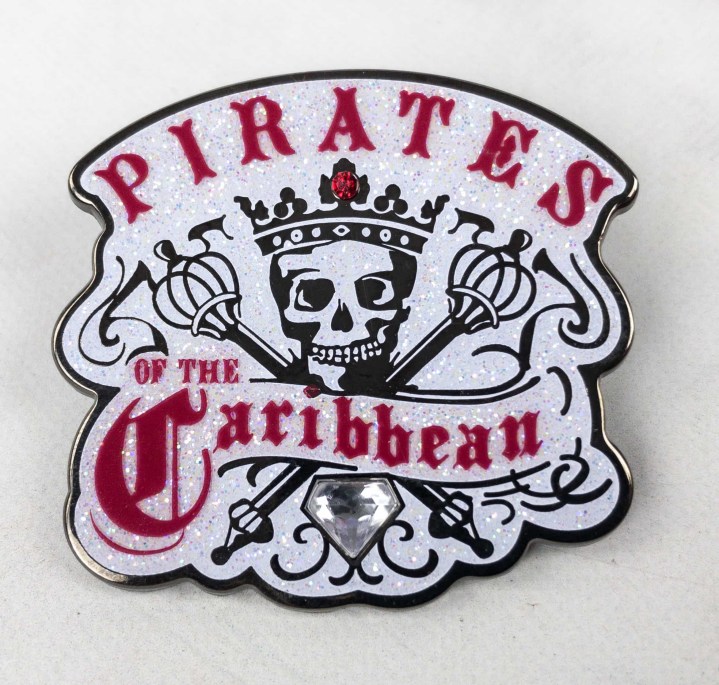 Pirates Of The Caribbean Pin – Ahoy! This Disney pin features the Pirates of the Caribbean logo with a skull and crown. It is also embedded with a faux ruby and a diamond-like gem.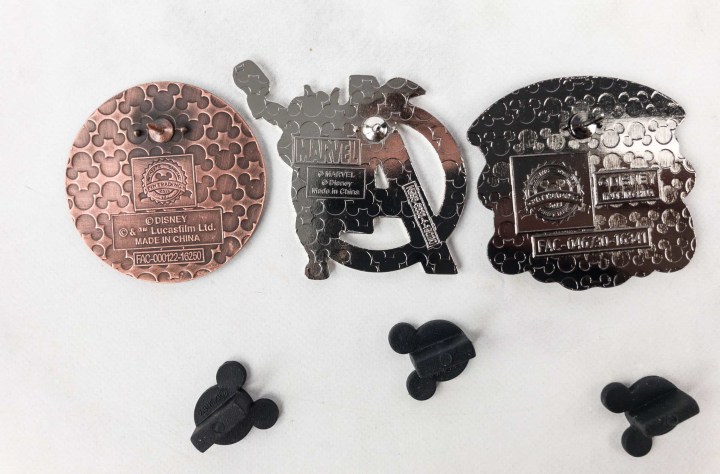 All three pins have a Mickey icon pinback!
Everything looks cool and well-made! If last month's box was overflowing with cuteness, this one was all about action and adventure!  The Pirates pin was definitely my favorite – a nice large design and some bling to make it even more eye catching! Disney Park Pack is an ideal subscription whether you're a trader or collector.
Visit the Disney Park Pack: Pin Trading Edition landing page to find out more.
Some general info about Disney Pins & Trading:
Prices: Green ($8.99) Silver ($9.99) Blue ($9.99) Yellow ($12.99) Pink ($14.99) Lavender ($16.99). Special ones cost more.
Cast Members with green lanyards may only trade with kids ages 3 to 12. You can trade up to two pins per day with any trading Cast Member.
You don't have to trade your pins, you can just collect them.
You can only trade real Disney pins, and they all bear a copyright notice on the back.
Don't buy nice pins to trade, buy lots of pins on eBay from a reputable seller.
Are you a pin trader? Share your advice in the comments!