CampusCube College Care Package is a subscription box that delivers treats to your babies who have left home to start a new chapter in their lives at college. Sign your child up for CampusCube and they will receive up to 4 boxes per semester, or 8 throughout the school year, depending on which plan you choose. You can also send a one-time box for a birthday, exam survival, or just because. CampusCube offers a version for boys or girls and I will be reviewing the items from the Guys Start Strong September Cube. CampusCube is $39.95 a box and includes FedEx Ground Shipping. CampusCube offers a gluten-free version, too.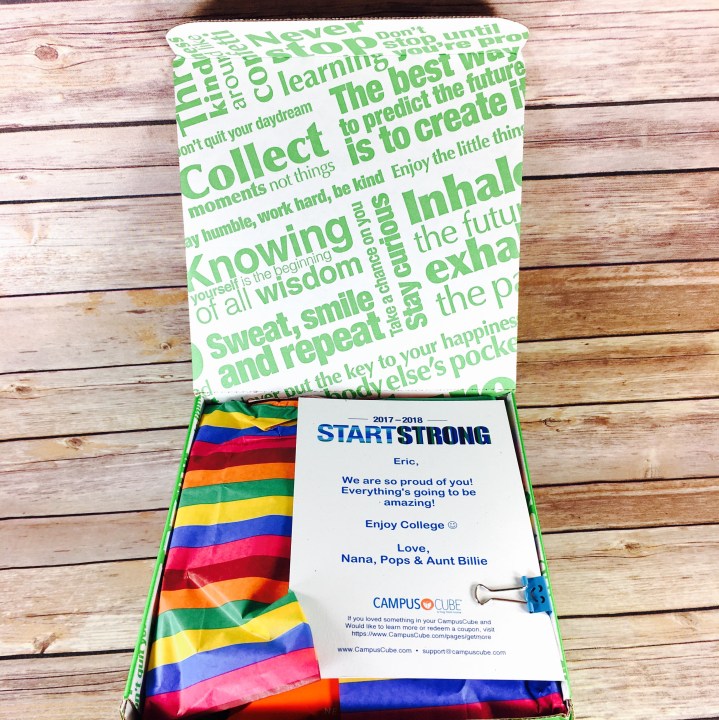 DEAL: Take $5 off your box! Use coupon code Hello5.

Here's a sample of the personalized card your child will receive with their box. The card includes a support number that your student can call if there is a problem with their box. I also received a binder clip (more about that below).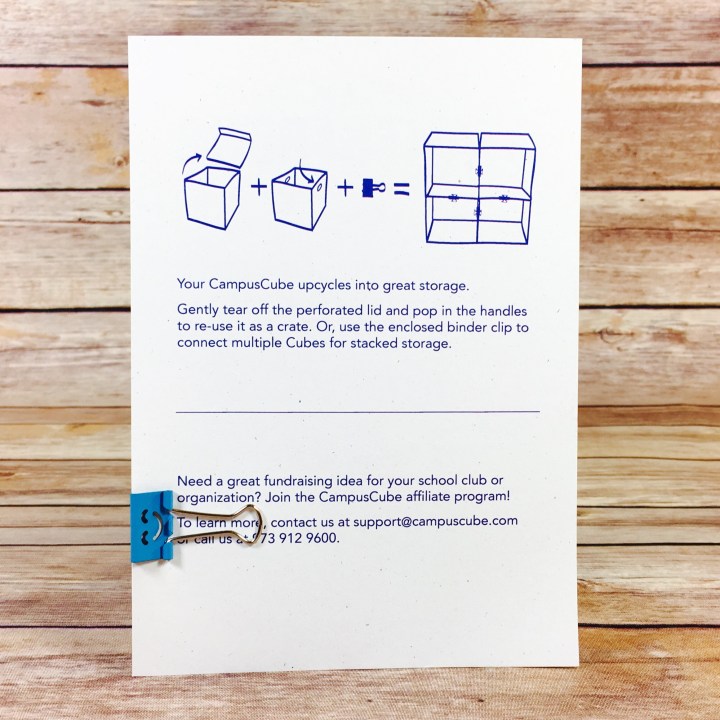 The flip side of the card gave instructions for upcycling the cube into colorful storage boxes using binder clips, or use it as a carrying crate!
As the year goes on just add more cubes!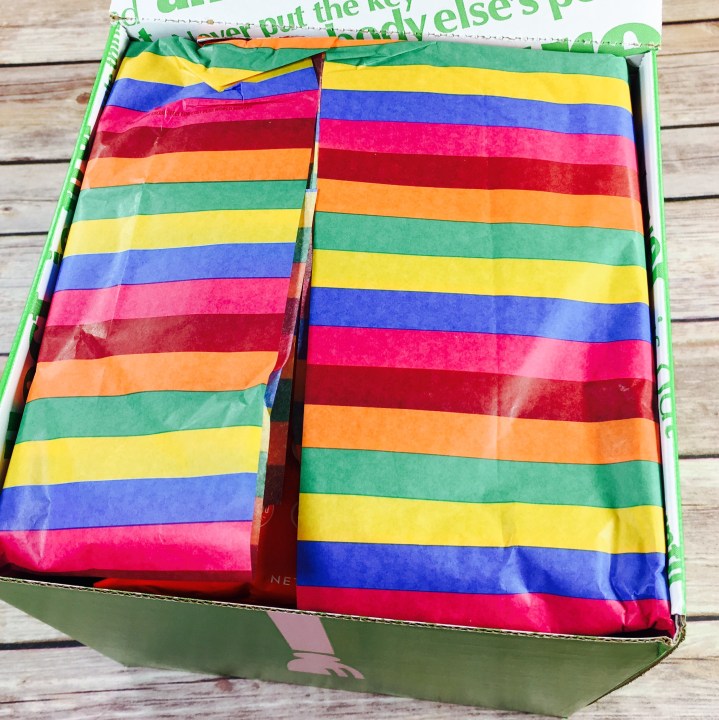 CampusCube does a wonderful job on presentation and I thought everything looked great. It was very bright and cheerful.
Everything in the box! CampusCube does a great job of telling you exactly what will be included in the current shipment and sends healthy snacks and thoughtful personal care items plus other useful stuff.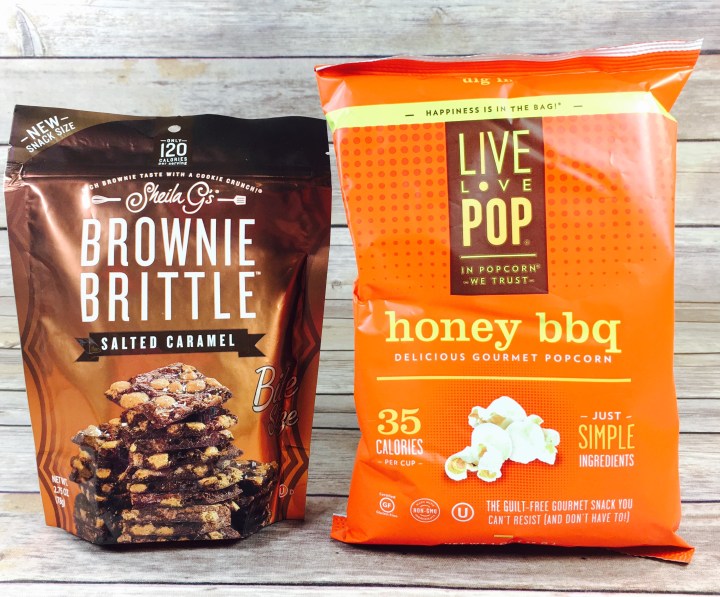 I'm sharing Sheila G's Salted Caramel Brownie Brittle with my younger kid, who loves the crunchy, hardened side pieces of brownies that result whenever I get around to actually baking. These are crispy and addictive and would go great with milk. Live Love Pop Popcorn in Honey BBQ is some seriously good popcorn! The flavor was sweet and smokey and very tasty.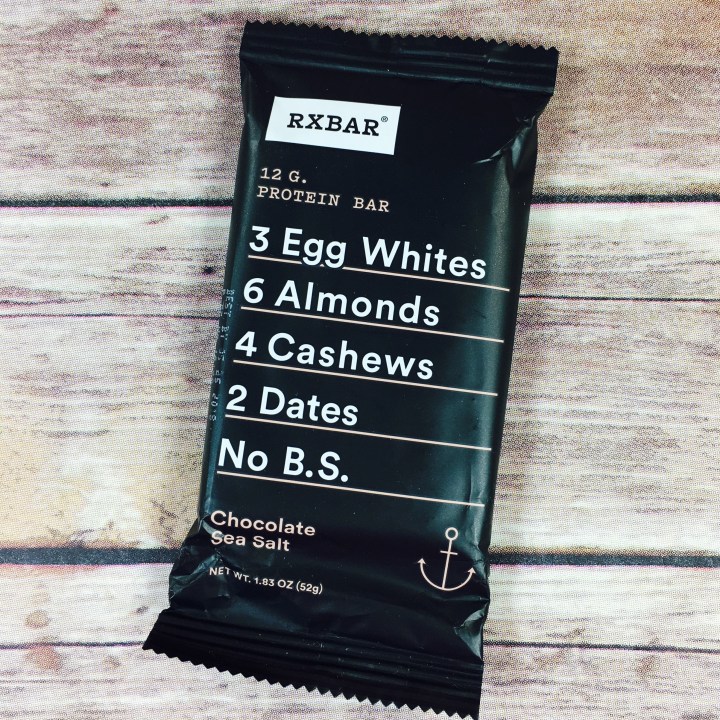 RXBAR in Chocolate Sea Salt Wow, this stuff rocks! I tasted the dates in the very first bite but every bite afterwards was a delicious chocolate hit with the crunch of almonds and a hint of sea salt. Plus, the ingredients are actual food and not weird.
The Original Sriracha HOT Chili Sauce Popcorn by Gourmet Pop packs a wollop! I loved the flavor but make sure to have a cool glass of something nearby to tame the fire.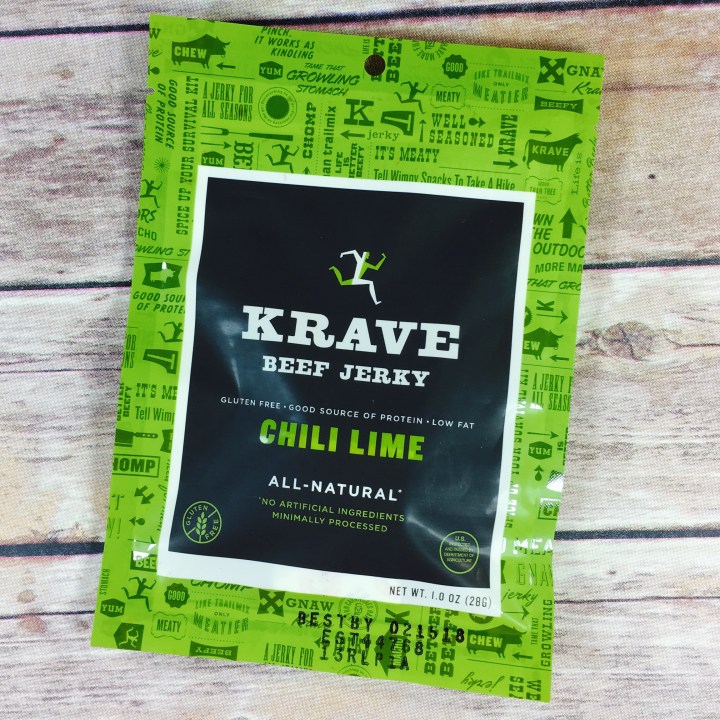 Krave Beef Jerky in Chili Lime is pretty soft compared to other brands but it was also very sweet. You could really taste the lime but it wasn't too spicy.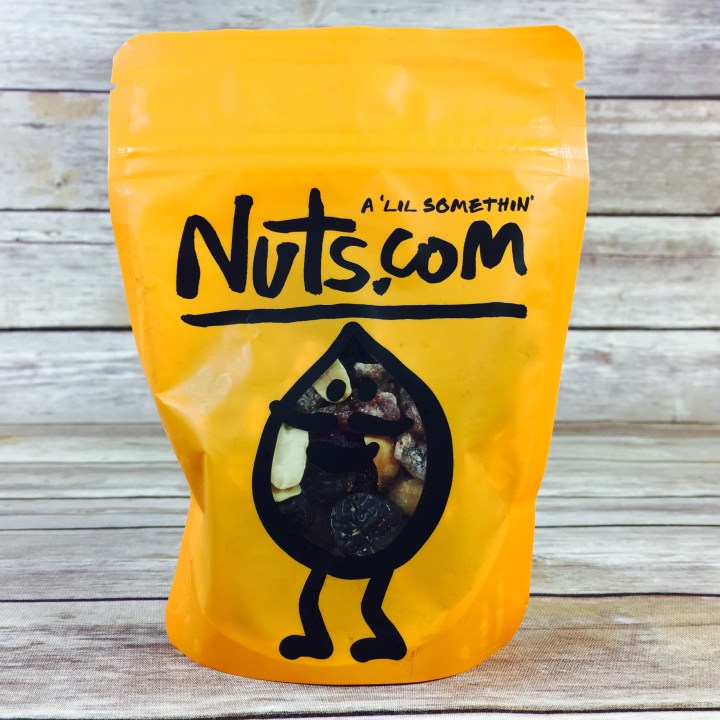 Nuts.com Power Mix is perfect to carry in a backpack for snacks on the go.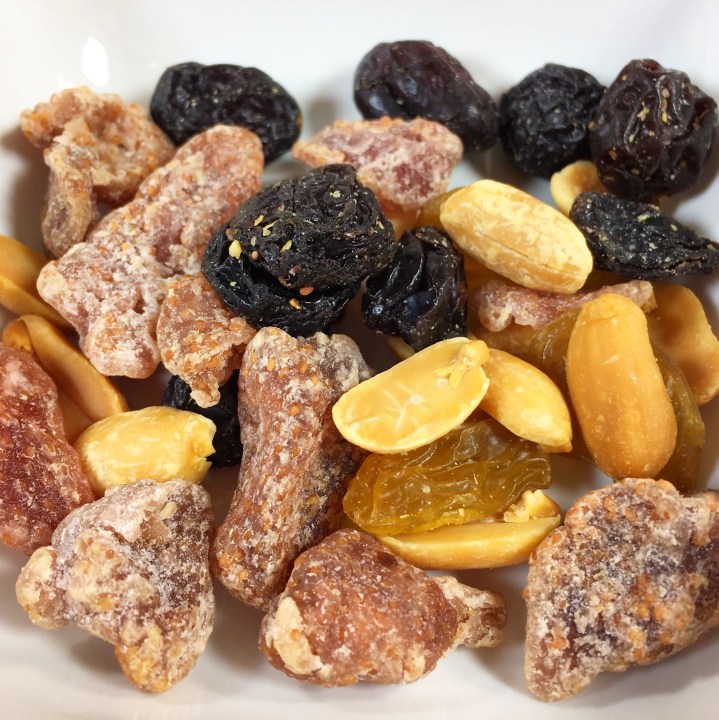 This mix starred the plumpest raisins I have ever seen, dried strawberry clusters, peanuts, cherries, cranberries, and soy nuts. I usually buy lightly salted nut mixes but this was sodium-free and absolutely delicious!
Breakfast on the go? Yes please! KIND Breakfast Bars in Honey Oat and Blueberry Almond are grab-and-go easy and would feel almost like eating a cookie if served with milk. They are very chewy and provide 5 grams of fiber.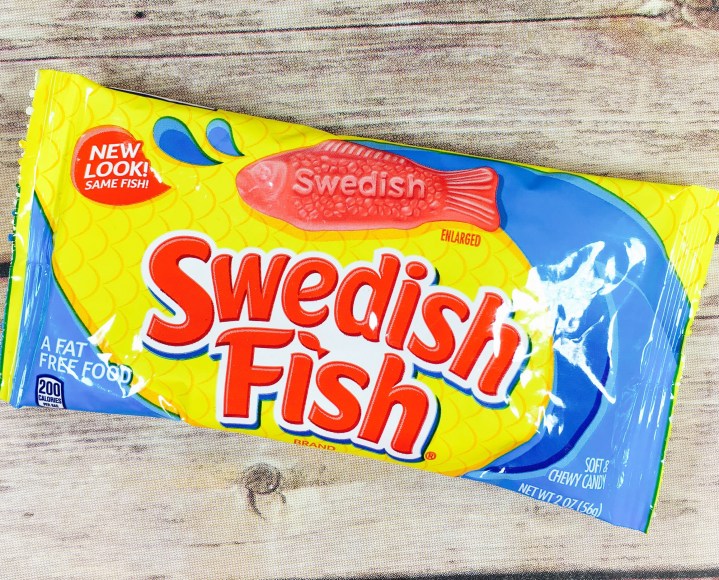 My younger daughter spotted Swedish Fish and returned the empty packet sometime later. I'm not into chewy candies but she seemed really happy about it. Made in Turkey, not Sweden, for some reason!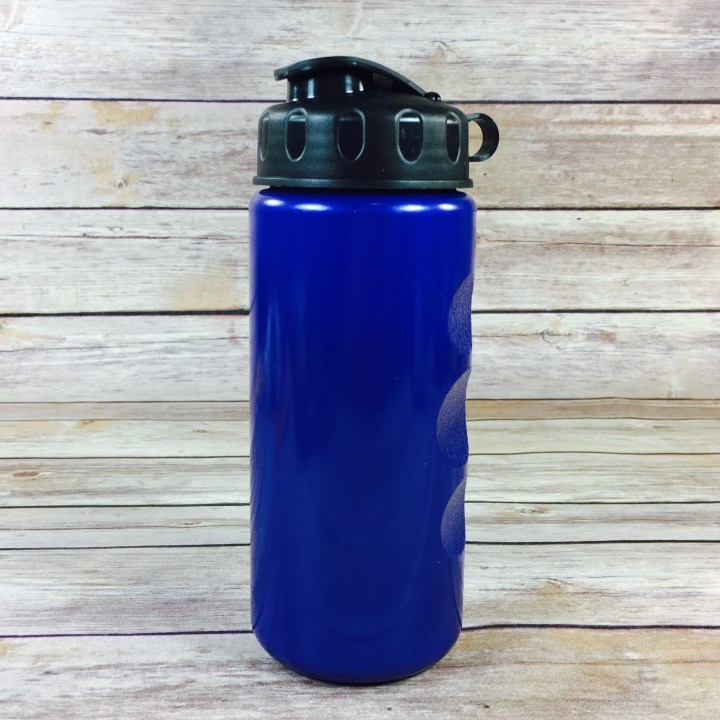 There was a BPA-free water bottle, which is handy for carrying around to keep hydrated. The wide mouth means it's easy to place ice cubes inside to keep water cool.
CampusCube Smartphone Wallet (similar here) fits on the back of your smartphone and holds money, ID or credit cards, or room keys. 3M adhesive keeps it securely on the back of the phone.
I found two DUDE Quick Shower Wipes in my box. Up too late studying and need to skip the shower? Grab a DUDE wipe and make sure you scrub behind your ears young man!
DUDE Face Wipes I am sure that after a long day of studying and attending classes that one might be tired, too tired to wash their face. As a beauty blogger, I object! Grab one of these wipes, you can even keep them next to the bed, and wipe that dirt and grime away. Don't forget to toss in the trash afterwards.
CampusCube is a great box to send to your student because it is full of awesome treats and useful items, plus, who doesn't like to get happy mail? Also, this box would be great not only for college students, but high school students or anyone who recently moved away from home and who could use a little extra box of love once in a while. I love the fact that it saves time, since I didn't have to run around looking for items and the post office is quite a ways from my house anyways. Score one for mom!
What do you think of CampusCube? Let me know in the comments!
Visit CampusCube College Care Package to subscribe or find out more!