Spooky Box Club is a subscription box filled with anything cute, witchy, gothic, and anything spooky. Each box costs £21 per month, and a portion of the proceeds from each box purchased is donated to a worthy cause.
IMPORTANT: Please note the turnaround for receiving the box is usually 8 or more weeks, and there is no set shipping date for this box. If you complain or inquire about where your box is you may find your purchase canceled. If you are interested in this box, basically sign up and wait!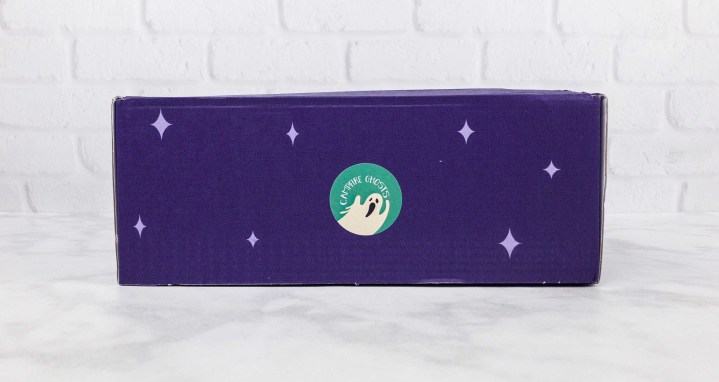 This is box number 29. The theme is Campfire Ghosts.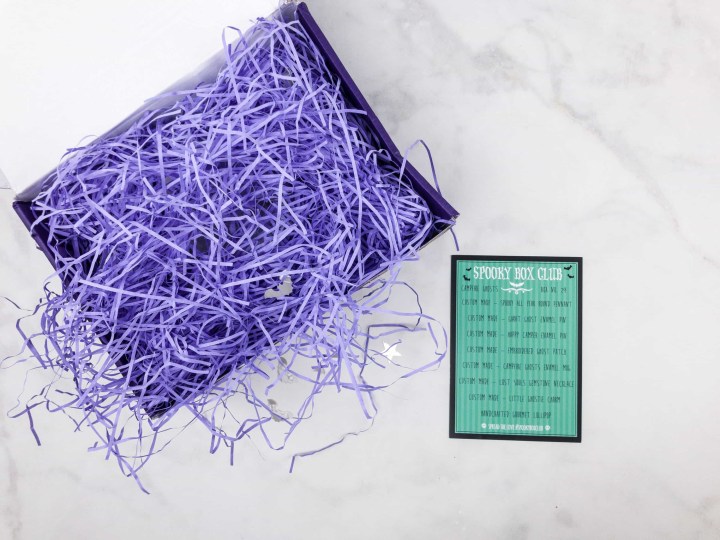 I love the lavender squiggles!
The box came with this information card. It's a straightforward list of all the things in the box.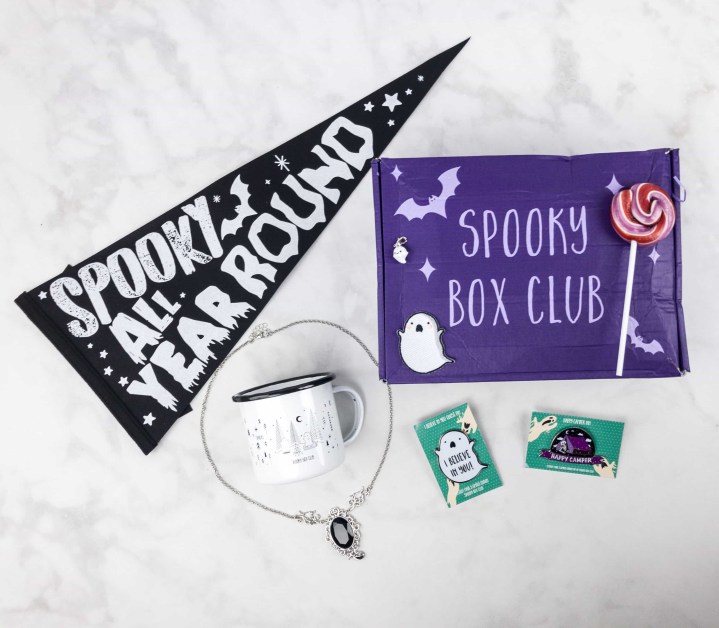 Everything in my box! FYI, I found what looks like other variations for this box:
https://www.instagram.com/p/BX8VfxDlvBx/?tagged=spookyboxclub
I can't say that we're sure what that's all about – it looks like the box I received is the main variation, and I don't know if the other photos just show different items along with the box, maybe shop purchases.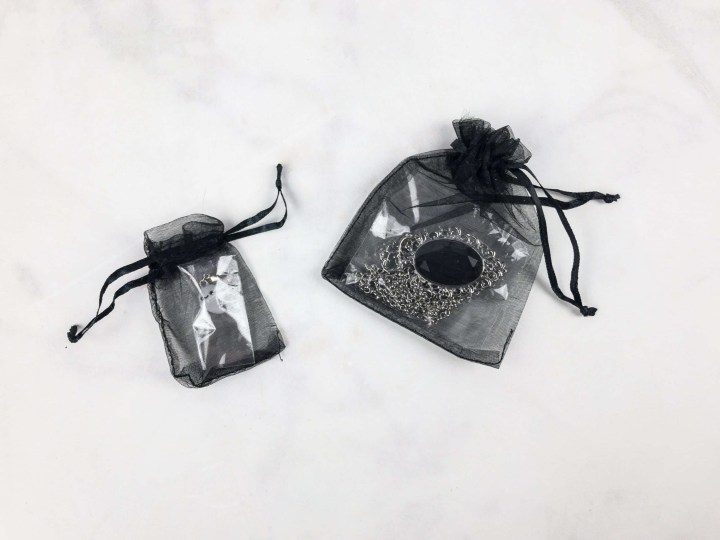 Little Ghostie Charm and Lost Souls Gemstone Necklace were both packed in small black pouches.
This little charm is cute. Not scary at all! I totally adore it, it's one of my favorite box items this month. They have a bracelet in the shop with 2 starter charms or you can use another charm bracelet!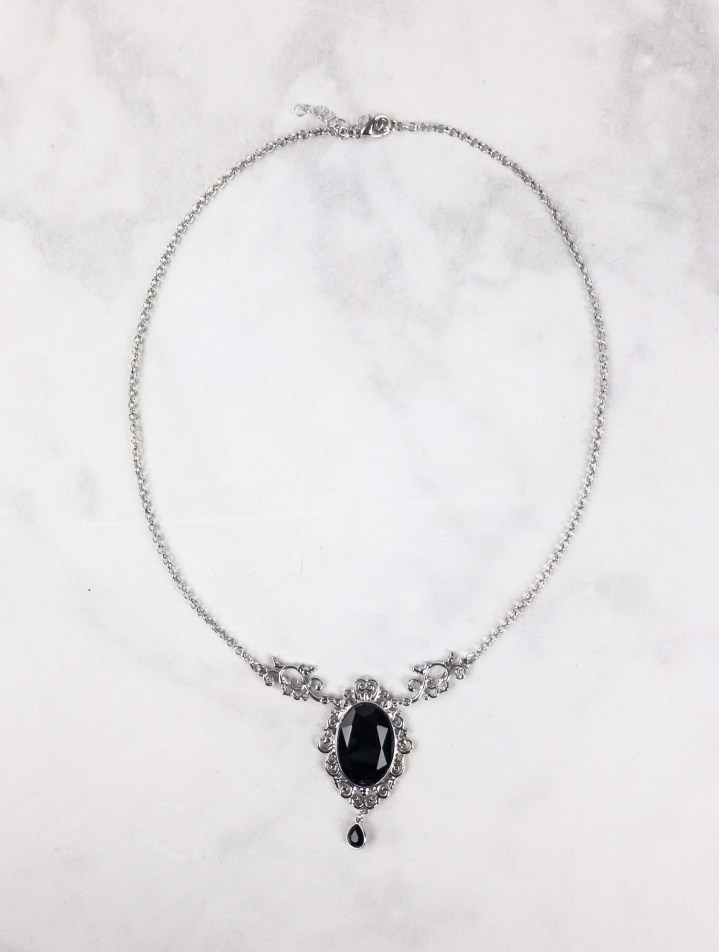 This silver necklace with a gemstone charm looks so elegant.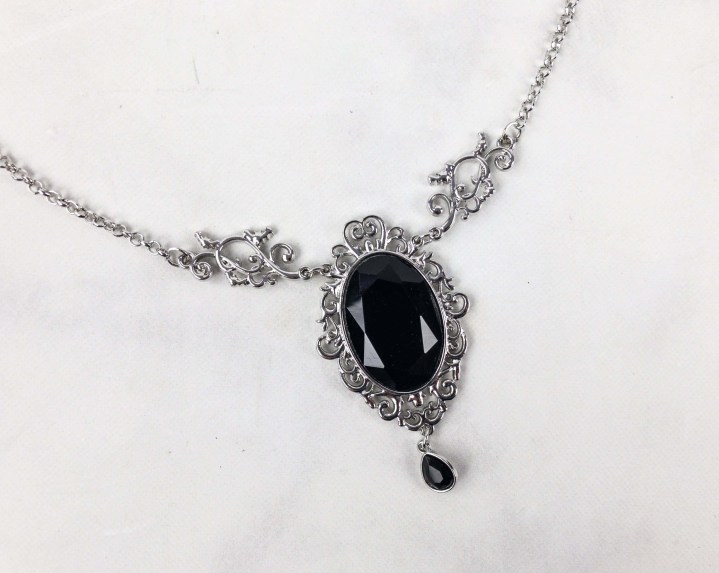 It has pretty Victorian details too.
Engraved on the back of the pendant is the subscription's name.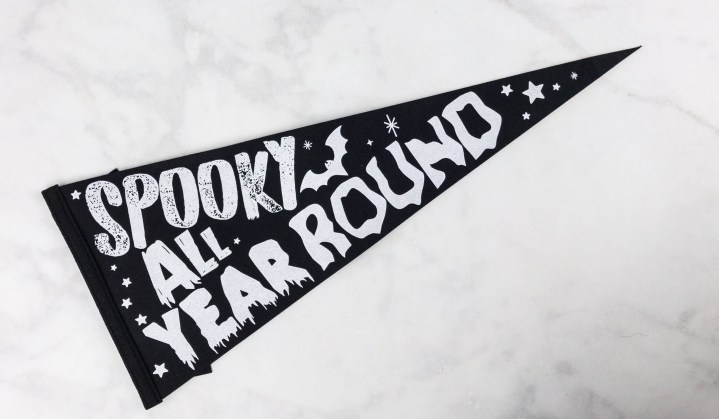 Spooky All Year Round Pennant – A flag to show your love for spookiness no matter what time of the year. It was hand-sewn and screen printed on felt. I think this is fun decor for an office or cube!
Embroidered Ghost Patch – This patch will scare the bad vibes away. It's way too cute to be actually scary!
I Believe In You Ghost Pin – How adorable!
You can easily attach the pin to a bag, pouch, lanyard, or anywhere it will be easily seen so you can spread cuteness and motivation!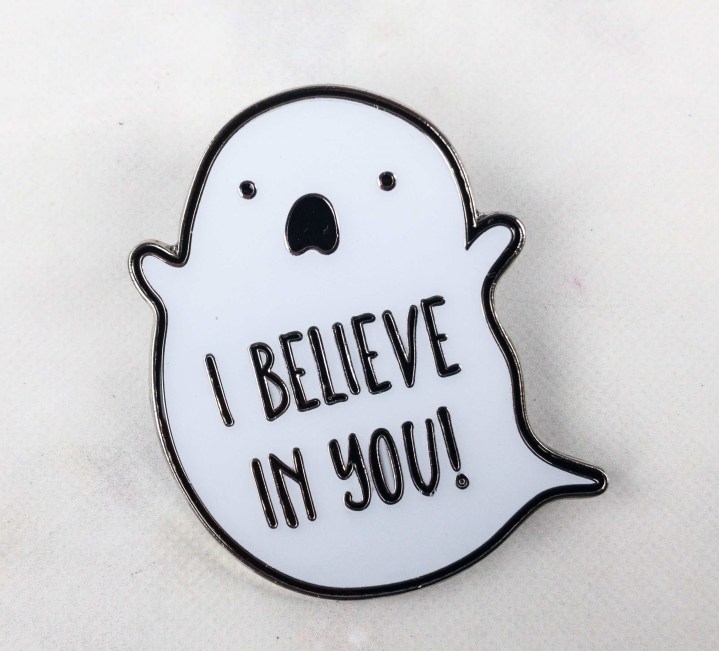 You can also pass it on to a friend who needs some cheering up.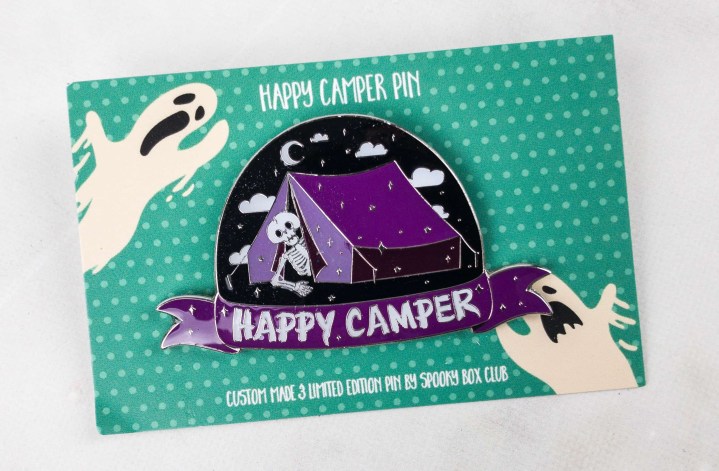 Happy Camper Pin – Just a harmless skeleton hanging out in a tent!
The small details like the sparks, clouds, and moon made it look even cuter.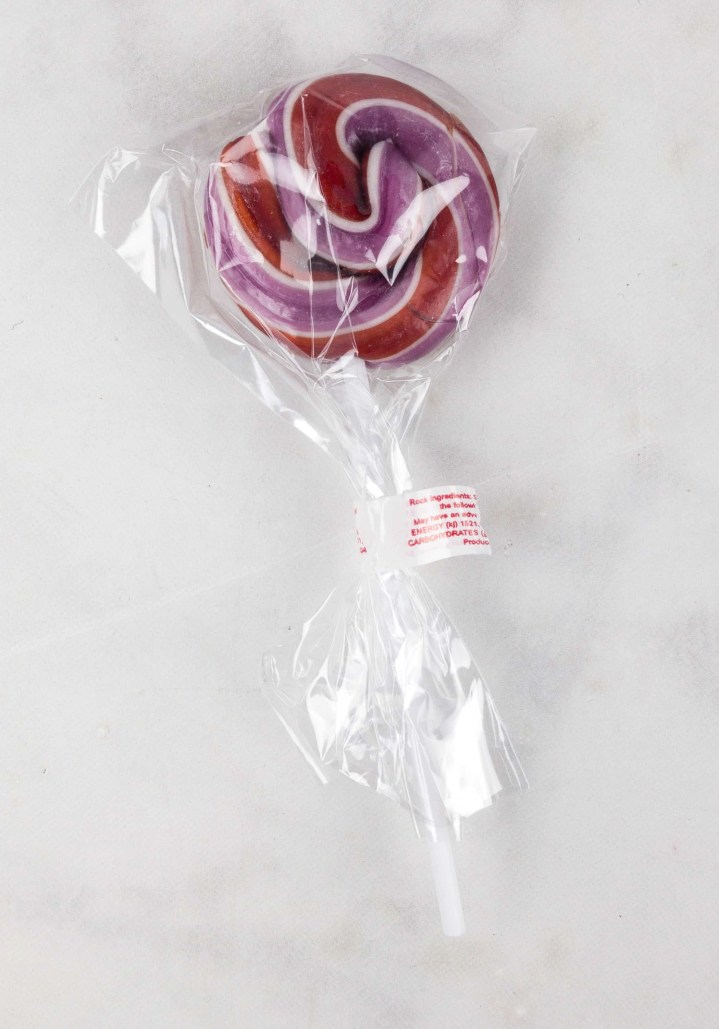 Handcrafted Gourmet Lollipop – It's a staple product featured in every Spooky Box.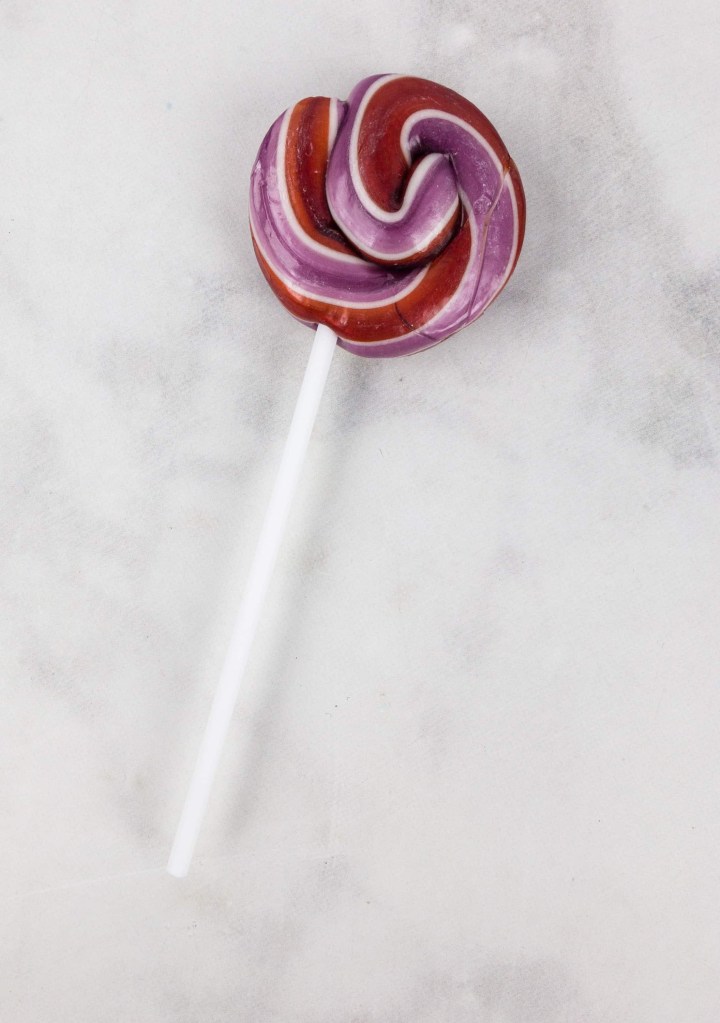 My husband tried out this flavor for us:  I can't tell what the flavor is. It is slightly berry-ish, but mostly it tastes like a muddle of not-very-chocolatey tootsie roll, candy corn, and berry.  It actually tastes a lot like those candy pumpkins that are made like candy corn but has a waxier, less strong flavor.
I think he's trying to tell us that it tastes like Halloween, no?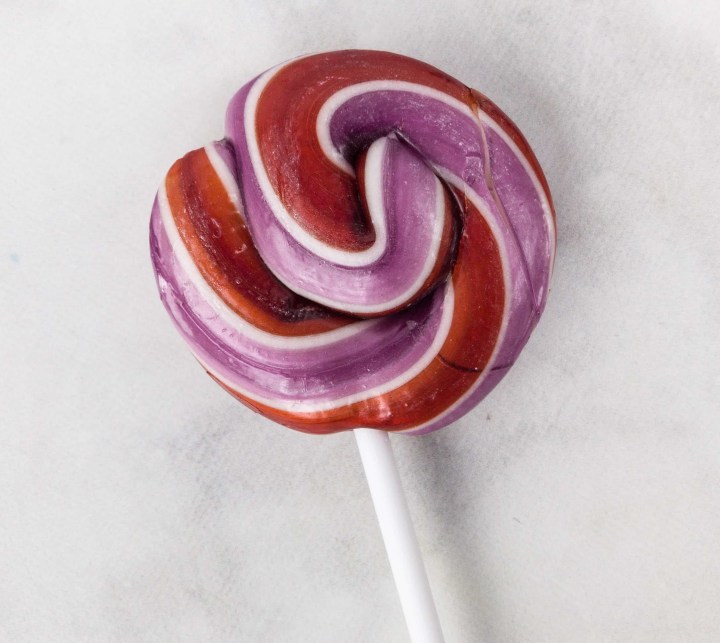 Such a treat for someone who is a sucker for sweets.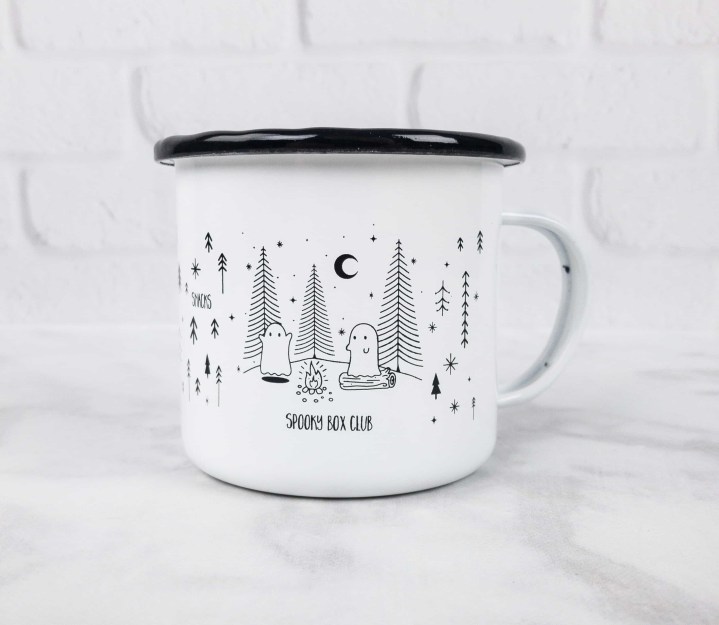 Campire Ghosts Enamel Mug – There are many cute things in this box but this is the best!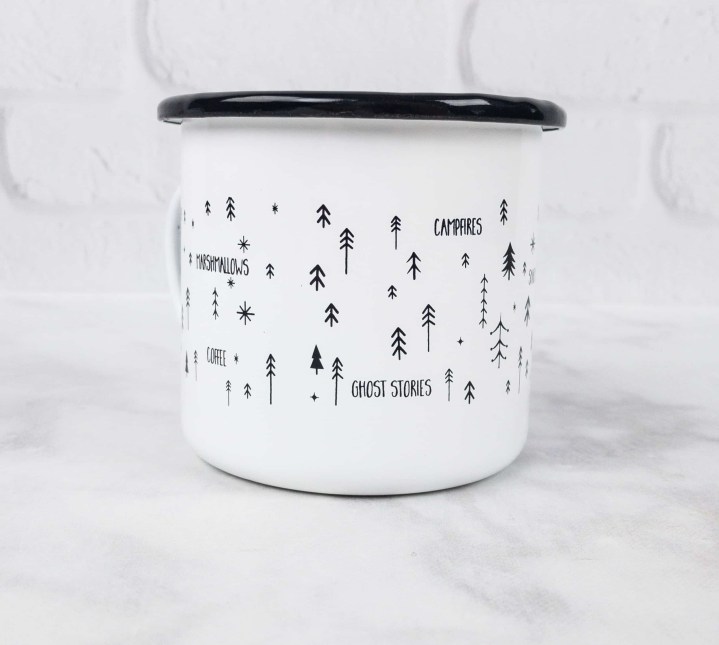 Everything on it is camping related. Marshmallows, coffee, ghost stories, and more!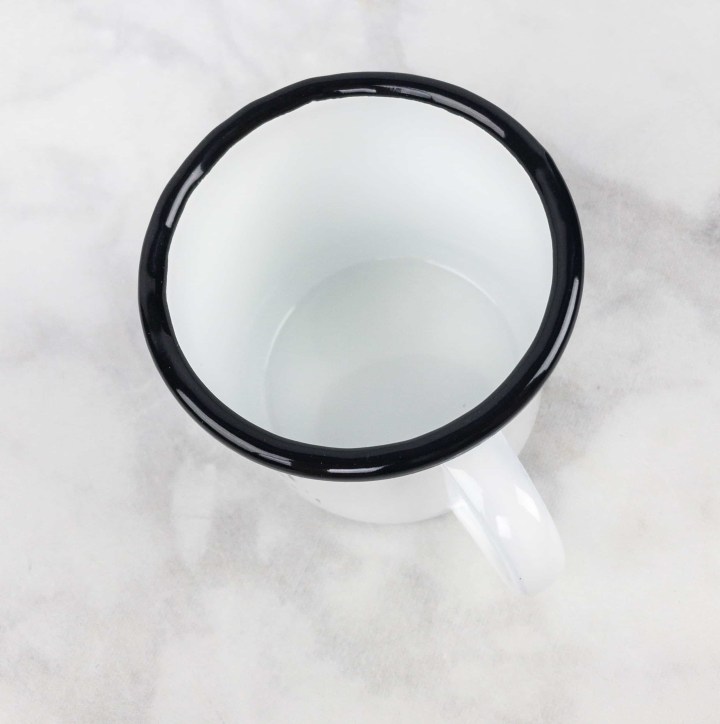 And it's enamel, so we don't have to worry about breaking such a cute mug.
Woah, what a nice box! Spooky Box is filled with lethal cuteness and we just couldn't get enough of it. The word "cute" and its synonyms have been overused in this review because it is really all about that. The curation is impressive, from the value to the quality of the content. Can't help but get stoked for the next ones! It took absolutely forever to receive this first box but I'm hoping the next one doesn't come too much later!