my Petal Club is a monthly subscription box that will keep you stocked with items to help you get through that time-of-the-month. You can choose from Light to Medium, Regular, or Heavy Flow and there are a few extra items to round things out. My Petal Club is $8.99 a month.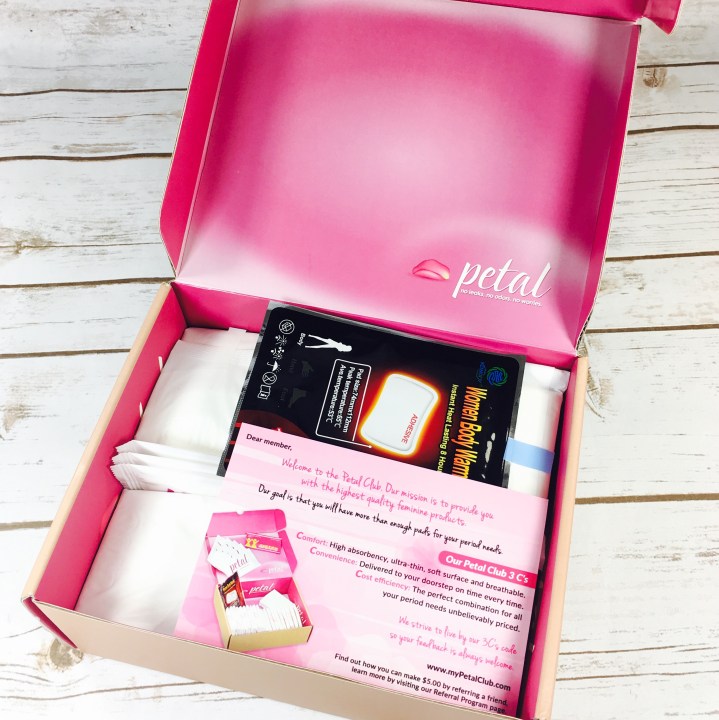 DEAL: Get 50% off your first box! Use coupon code FIRST.
You can choose which amount of coverage you need to get through the month. I'm reviewing the "Regular" box.
I received an insert that welcomed me to the club and listed the Three C's of My Petal Club – Comfort, Convenience, and Cost Efficiency.
The back of the insert shows how you can earn money for referrals.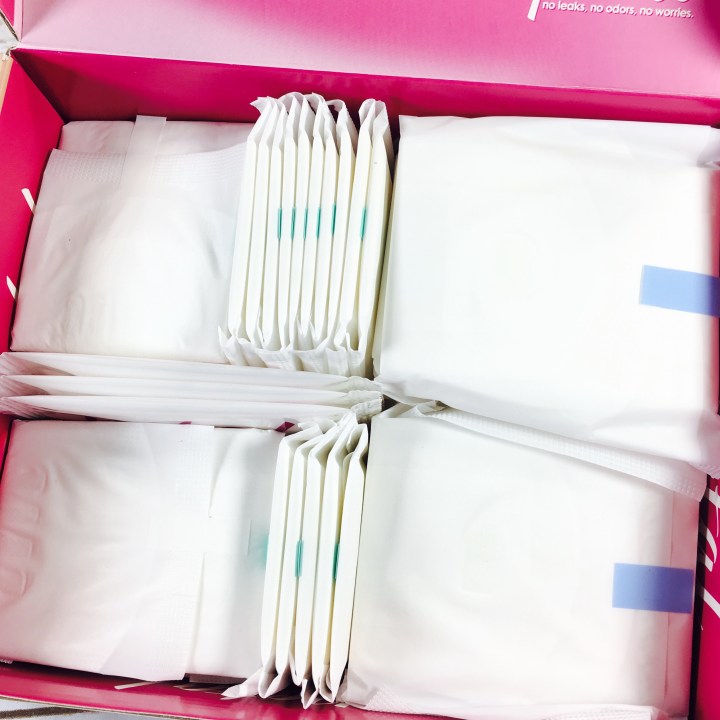 Looking good!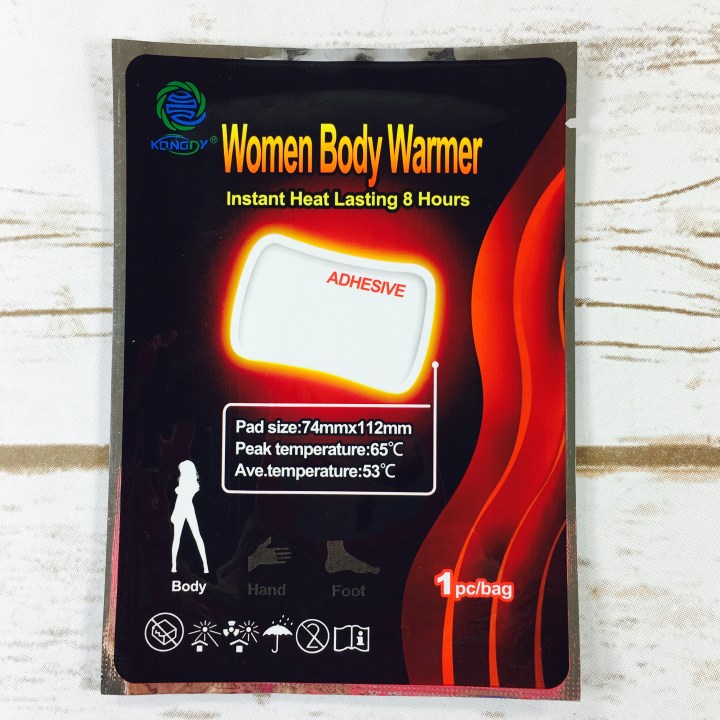 Kangdi Women Body Warmer is a disposable heating patch for the body.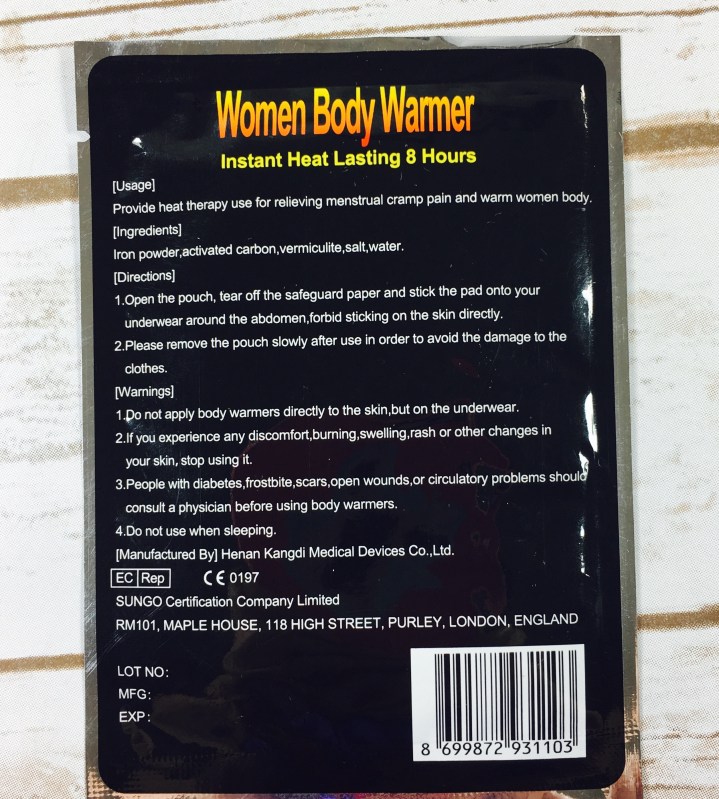 I think this will come in handy not just for period pain but maybe for lower back pain as well!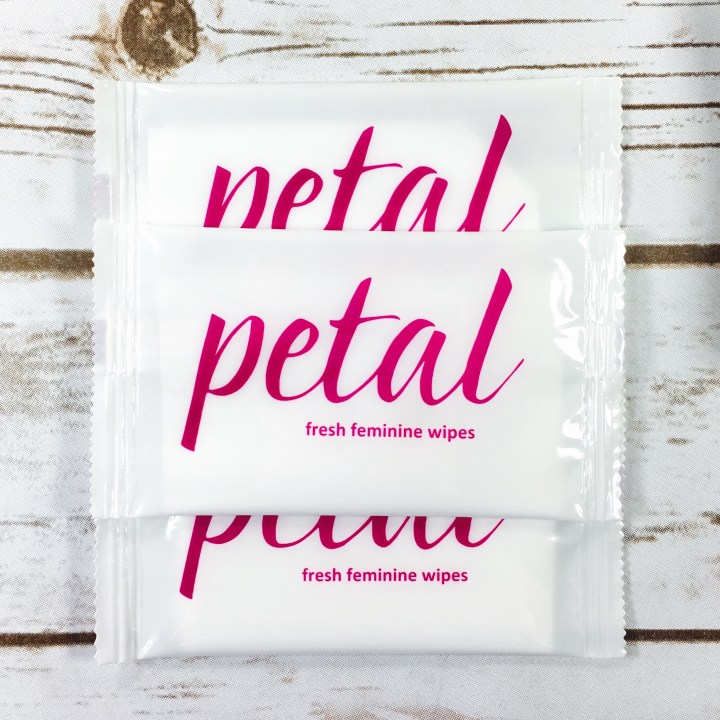 Petal Fresh Feminine Wipes are alcohol free wipes with aloe to provide just a bit more cleaning power than toilet paper. It wasn't very moist and was unscented, but I also spied some dark spots on them. I went ahead and opened the other two to see if they were the same and although none of them were very moist, only the first one had spots.
There were three different types of pads in my box. I found 15 panty liners, which featured a teal colored tab. These are good for everyday wear or for use with tampons.
There were 10 regular flow day pads, which had a white tab.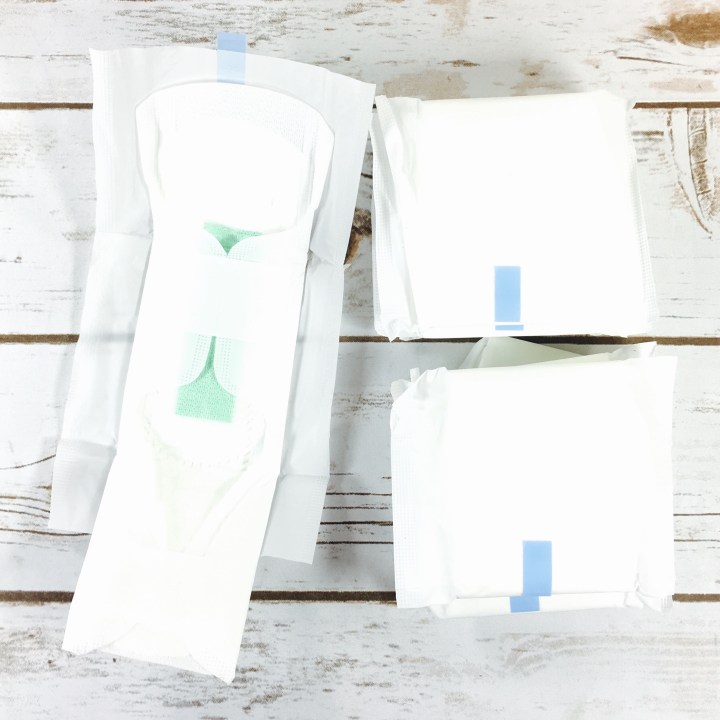 There were 11 heavy flow night pads, but I think one was an extra placed in the box by accident. They had a periwinkle tab.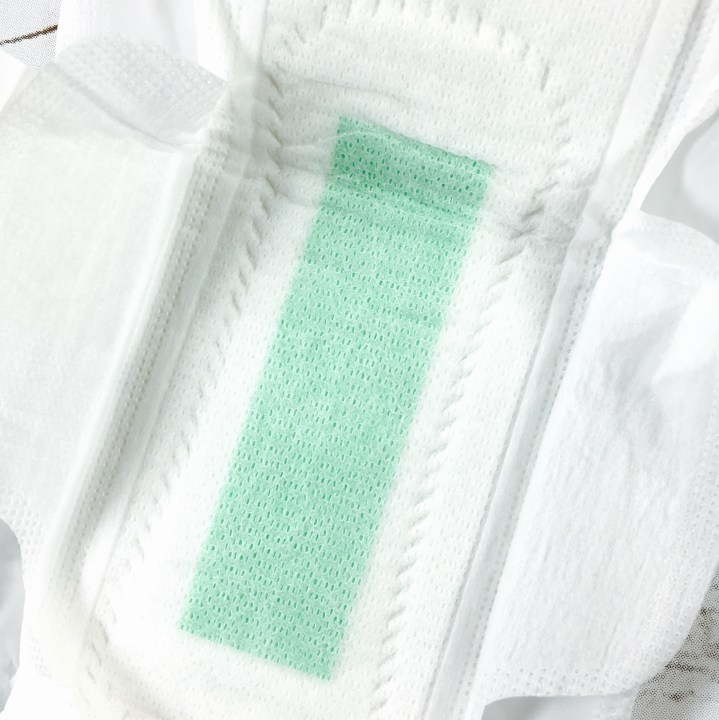 The heavy flow pads were the only ones with a colored channel in the middle. All of the pads are made with a super absorbent material.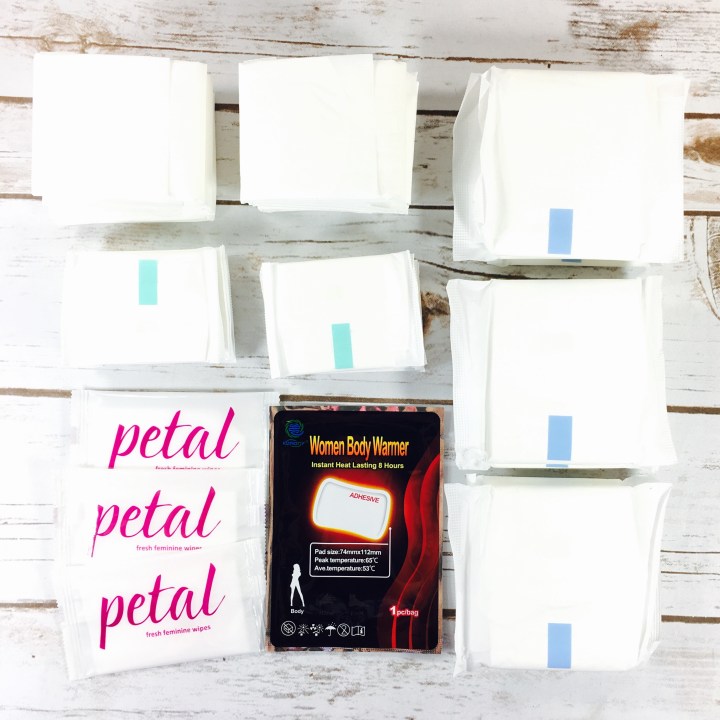 I liked the style of the pads in this box, which featured a cottony cover for comfort, plus I liked the variety as no two days are the same. The wipes were not useful and possibly contaminated, but everything else looked ship shape. I think it's great that My Petal Club donates to charities in Houston and Kenya to help women in need.
What do you think of My Petal Club? Let me know your thoughts on this box by leaving a comment!