Nicely Noted is a monthly greeting card subscription. With every mailing, you'll receive a collection of handmade letterpress cards plus the stamps to send them. This is art to give away, not to keep! This subscription is absolutely perfect for anyone who wants to start (or continue) sending letters in the mail to family and friends.
Inside the envelope I received three cards, contained by a blue band. And the cheekiest way of spreading the word – you tear off the ends of the band and let your penpals know exactly where you've been getting those swell cards and remind them it's their turn!
There's also a short note from Nicely Noted with some musings on the theme.
The back side of the note has the information on the names of the cards and their artisans.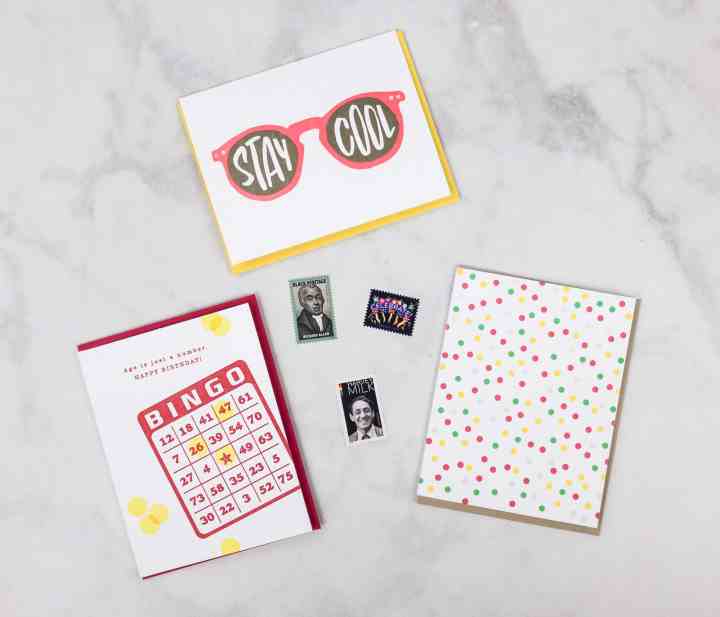 Everything in this box! So pretty, and they form a cohesive set for the month, too.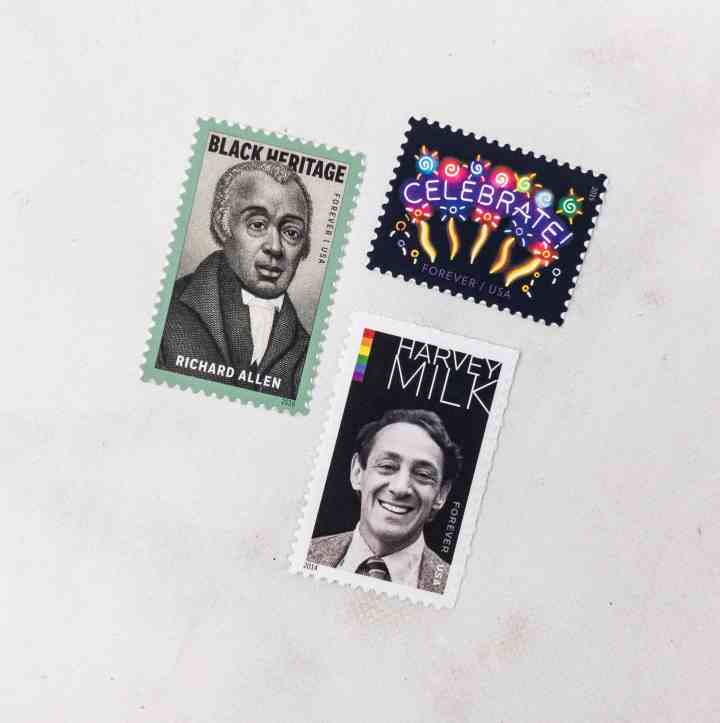 With every mailing you will also receive 3 stamps to mix and match for the perfect overall look.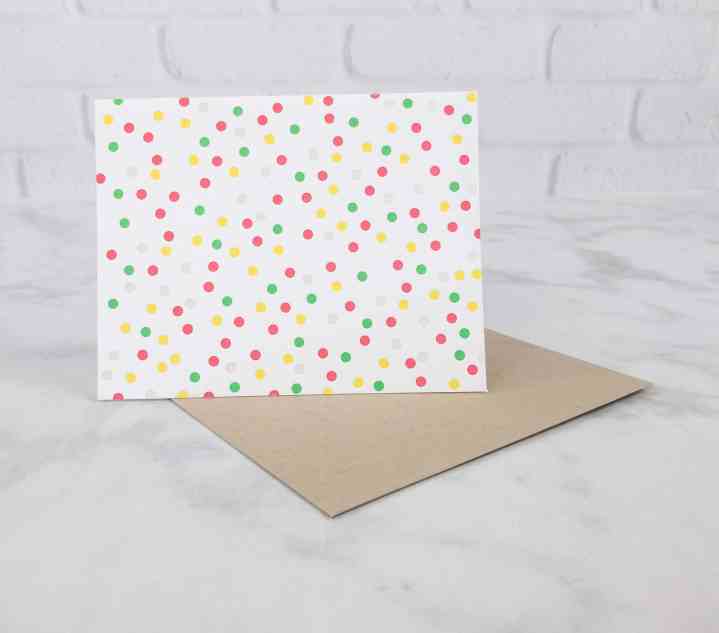 Printerette Press Polka Dot Card ($5.50) A cute "just because" card you can send to a friend or a family member.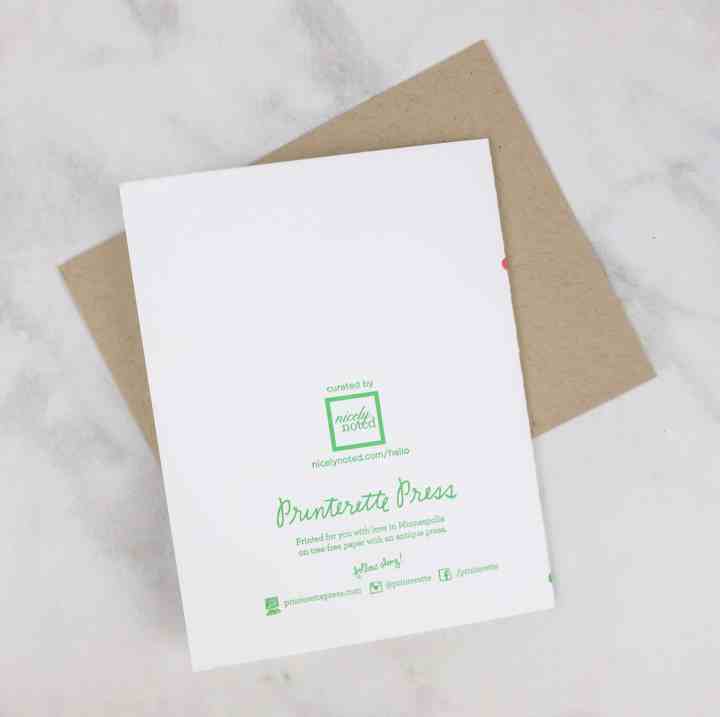 Printed in Minneapolis on tree-free paper.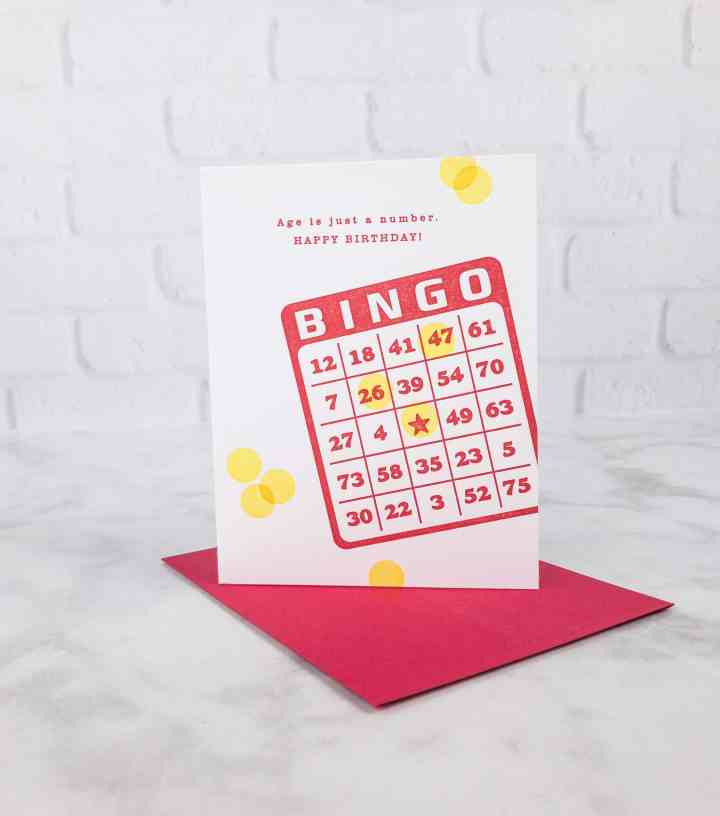 Farmwood Press Bingo Birthday Card ($5) The perfect birthday card to send to someone who believes that "age is just a number."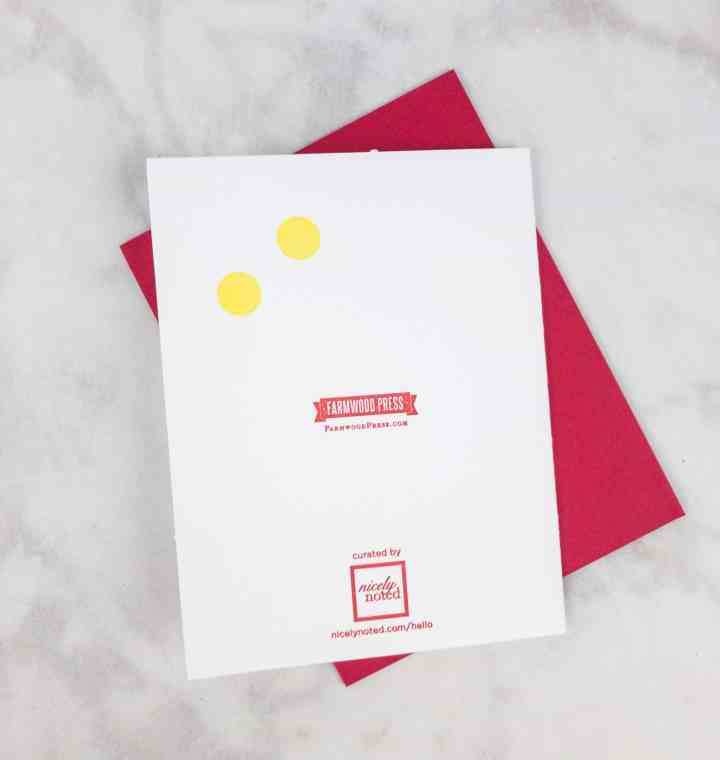 Letterpress using rubber inks on cotton paper.
And Here We Are Printing Stay Cool Card ($5) Not yet too late to send a summer-themed card! And what says "summer" better than a pair of sunnies?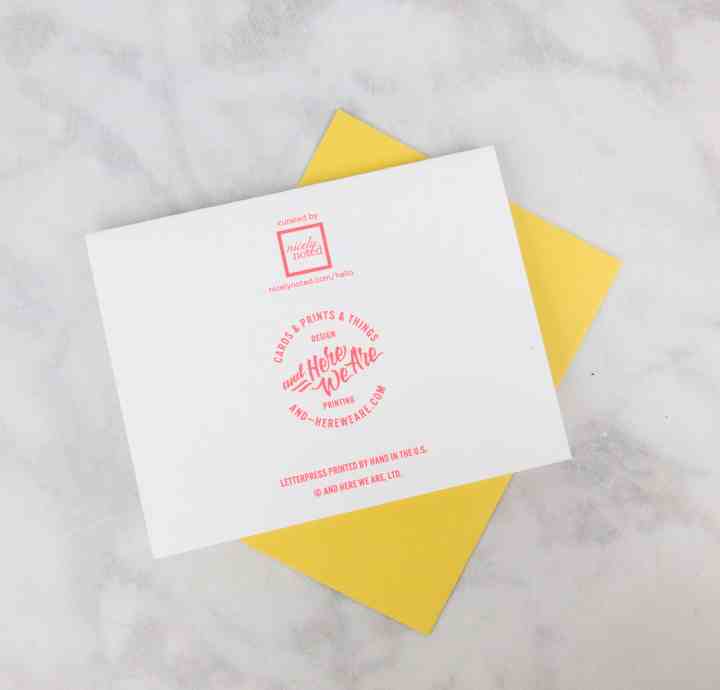 This card design was hand drawn, hand lettered, and letterpress printed.
A nice mix of cards were included in this month's Nicely Noted package: one was summer-themed, one is a card that can be used anytime of the year, and one is a fun birthday card. This is a nice subscription if you want to have a regular supply of cards for different seasons and occasions. The stamps are such a nice addition to this subscription too!