Knock Box is mystery sunglasses box from Knockaround Sunglasses. Boxes are $40 and shipping is about $7 – unless you purchase $50 (I bought an extra pair of kids' sunglasses with this box to avoid the shipping charge!).
The Knock Box is back—and just like this Summer, it's a hot one! Every box has a value of over $70 with some lucky boxes valued at over $110!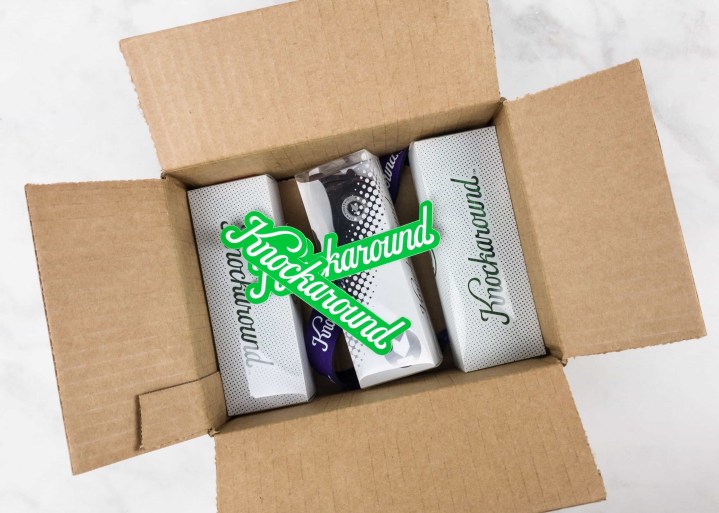 Each July 2017 Knock Box is guaranteed to have at least 3 pairs of sunglasses:
1 polarized pair of the new Fast Lanes
1 best-selling pair of Premiums
1 best-selling pair of Fort Knocks
1 Knocchi (to hang your shades from your neck)
Plus, ALL Knock Boxes have a 50% chance of receiving a SOLD OUT Limited Edition pair of sunglasses (artist proof).
DEAL: Save $10 on your first Knockaround purchase of $20+! Deal applies automatically, just visit and check out.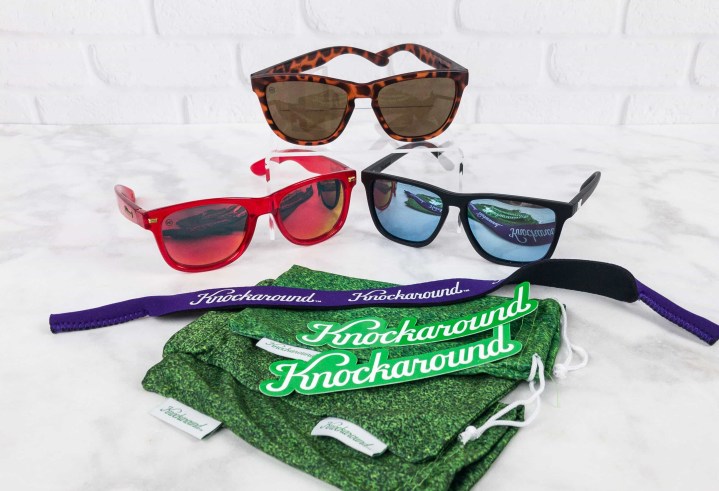 Everything in my July 2017 Knock Box!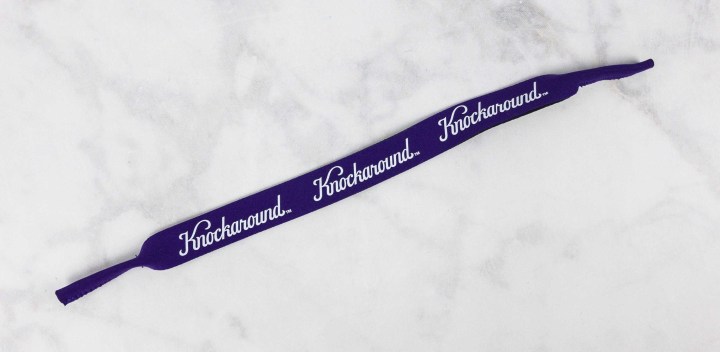 Knockaround Purple Knocchi: This purple neoprene strip slips around your glasses and keeps them hanging around your head. I love that I scored purple – I'm totally going to dork out and use this to swap my prescription glasses with my new sunnies!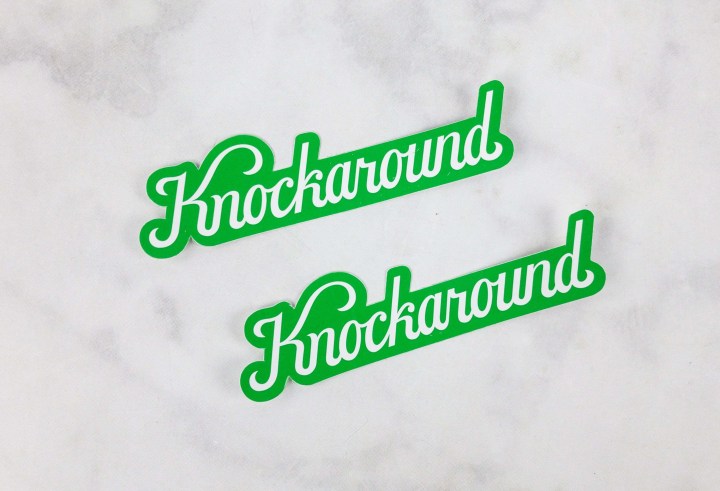 Stickers: And two stickers, in case you want to decorate everything with the Knockaround logo.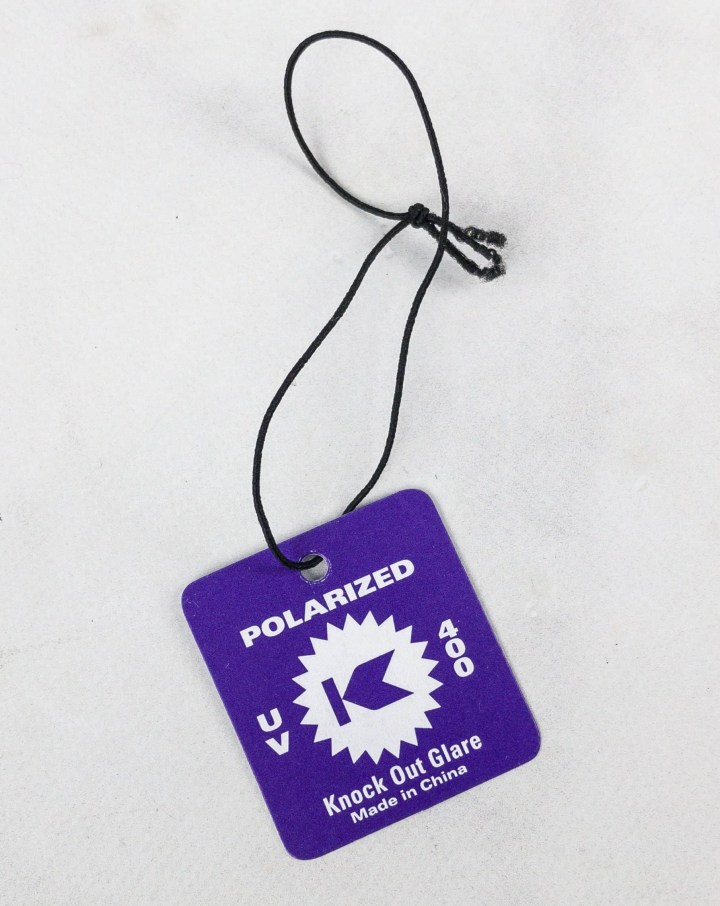 FYI, all the sunglasses are UV 400.
Matte Black/Sky Blue Fast Lanes ($20) All of the Knockaround sunglasses come in a microfiber pouch with a grass print.
These matte frames are nice and slim.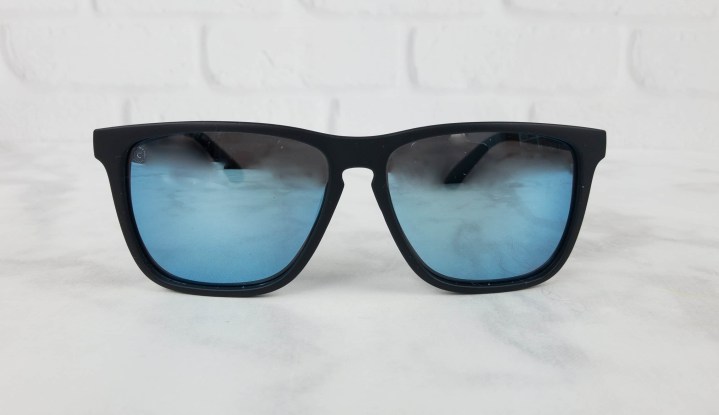 And I love the blue polarized lenses!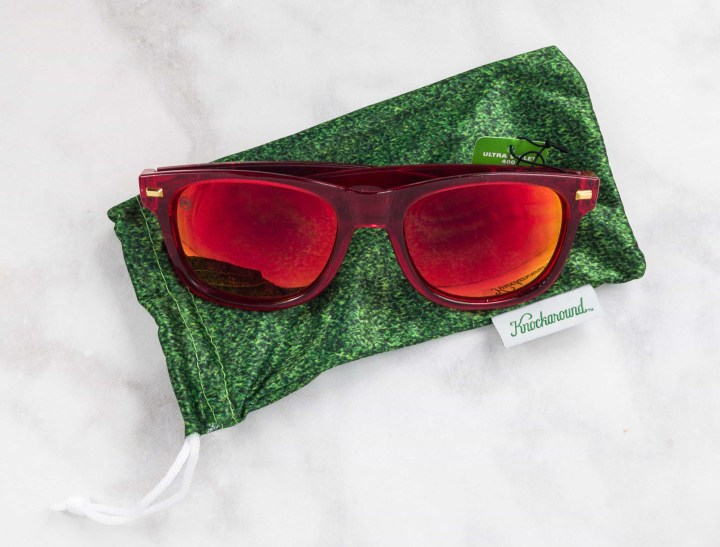 Red Monochrome Fort Knocks ($25)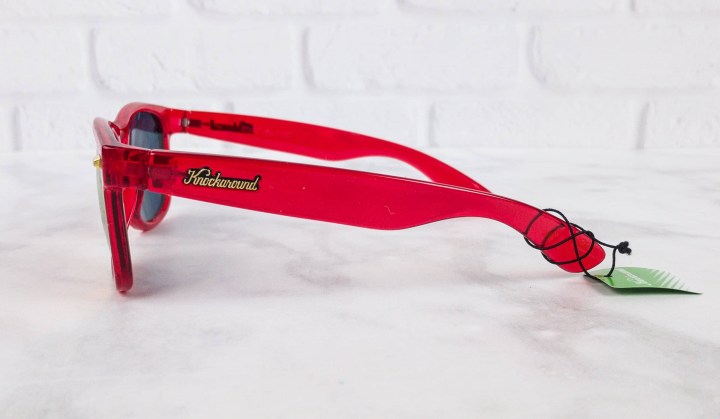 The Fort Knocks style has wider sides and their full Knockaround logo instead of the stylized K.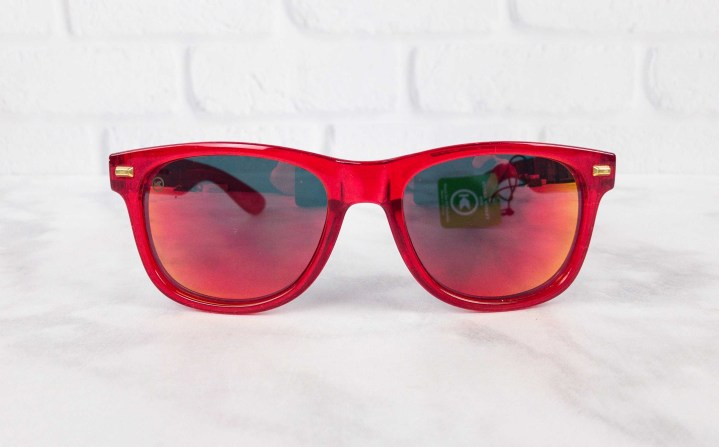 These are pretty great, and super fantastic. Loving how shiny they are!
Matte Tortoise Shell/Amber Premiums ($15)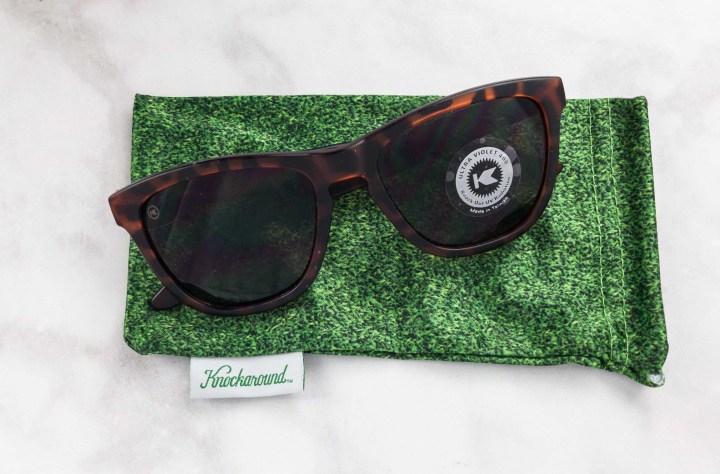 These are definitely the tamest, most classic pair, despite the giraffe print!
I think the polarized lenses are great!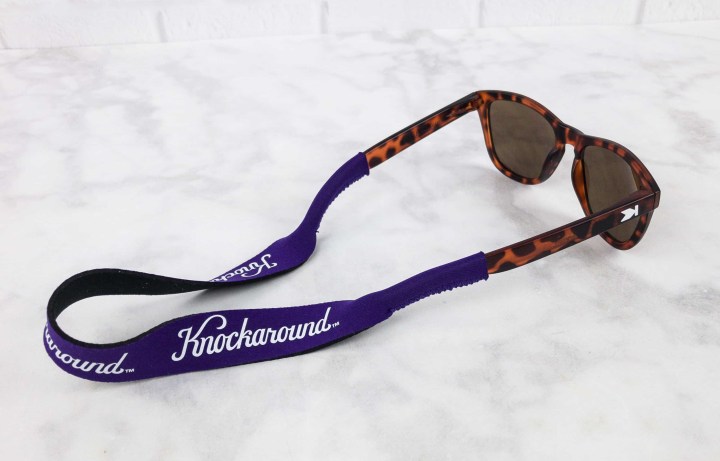 Here's how the knocchi works!
This was a fun box! No bonus pairs for me but it's a totally great deal for premium sunglasses! Plus, I love how everything came in its retail packaging and is perfect for regifting!