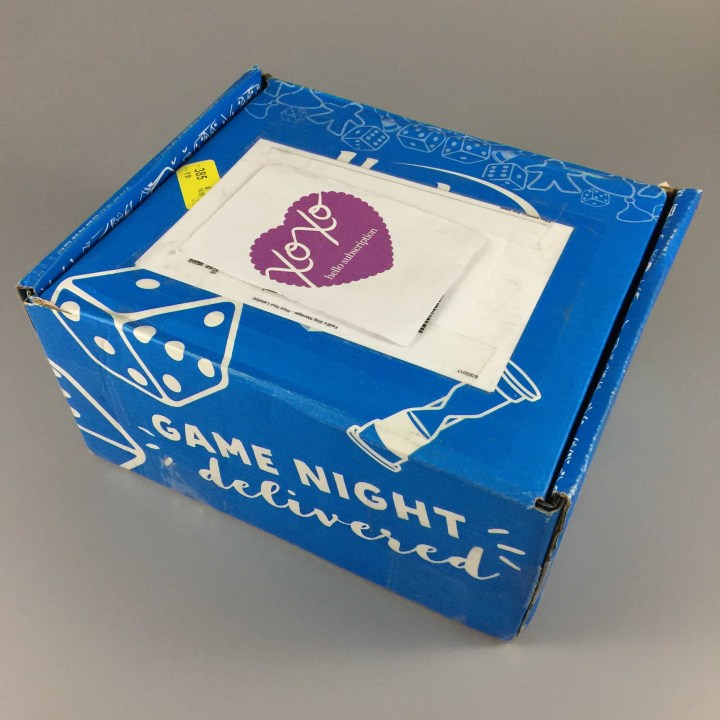 Hasbro Gaming Crate is a box that ships four times per year for $49.99 per crate and subscribers can choose a party (with "edgier" games) or family theme. Boxes will include three never-before-played games. Afterwards, they may get rolled out to retailers at the regular retail price. The grown ups like to have fun so we have the Party Crate.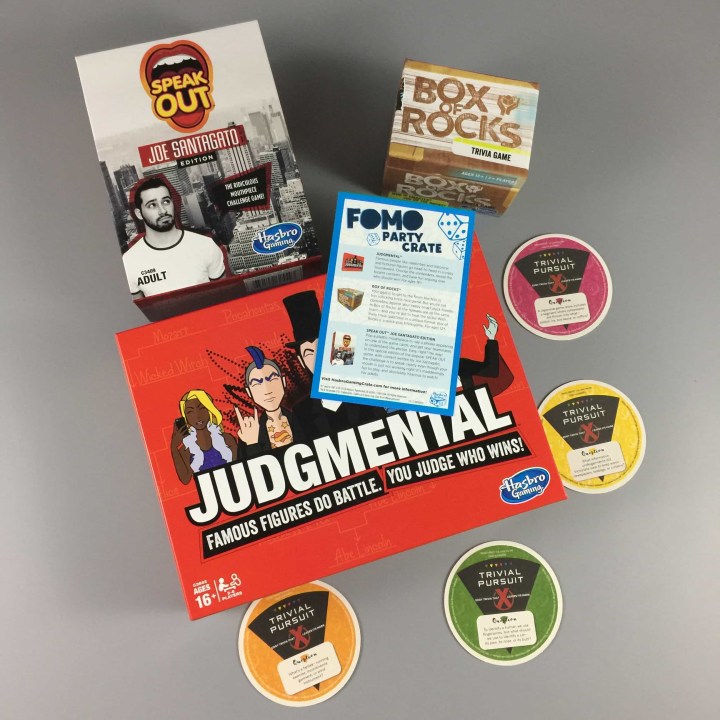 The three games in this month's box.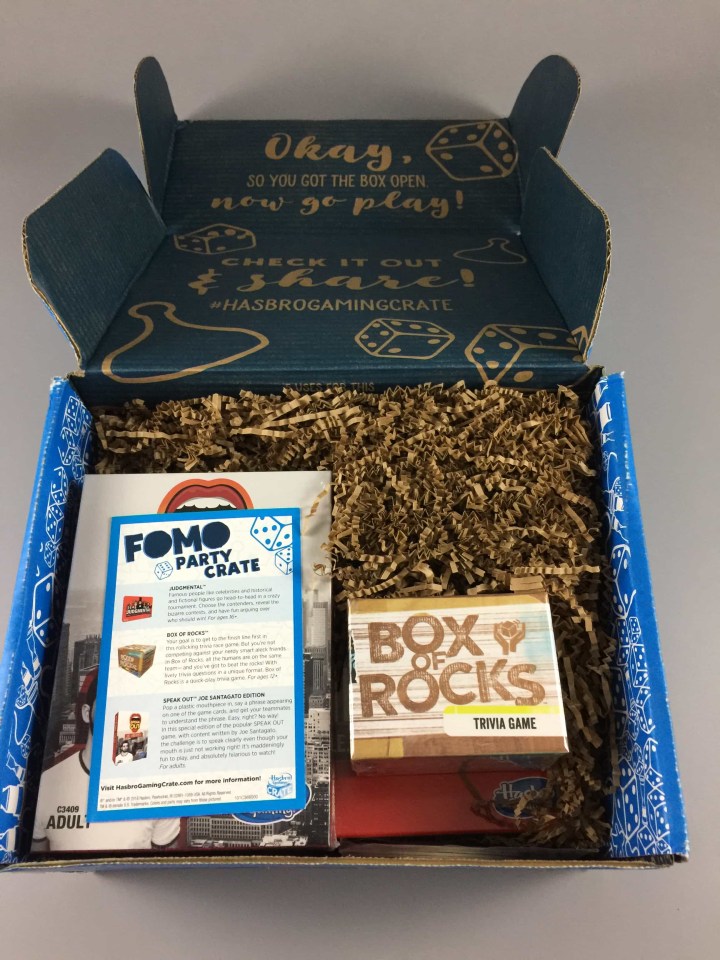 First look into my box and the games are all in boxes and they included a note with info card on top.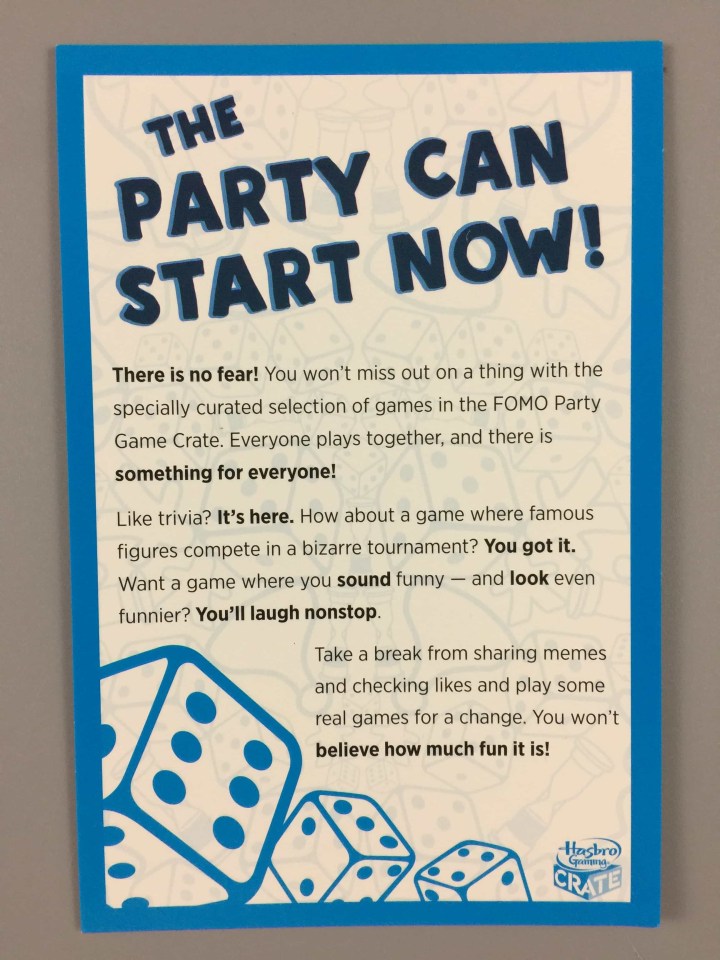 The info card has a note about family time on one side and then a brief description of the games on the back.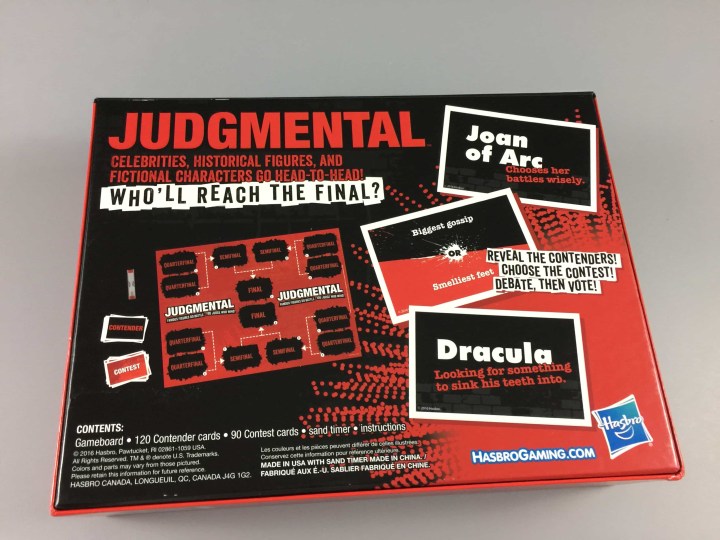 Judgmental – Famous figures do battle, you judge who wins!  This game is intended for ages 16+ and the game looks like an absolute blast!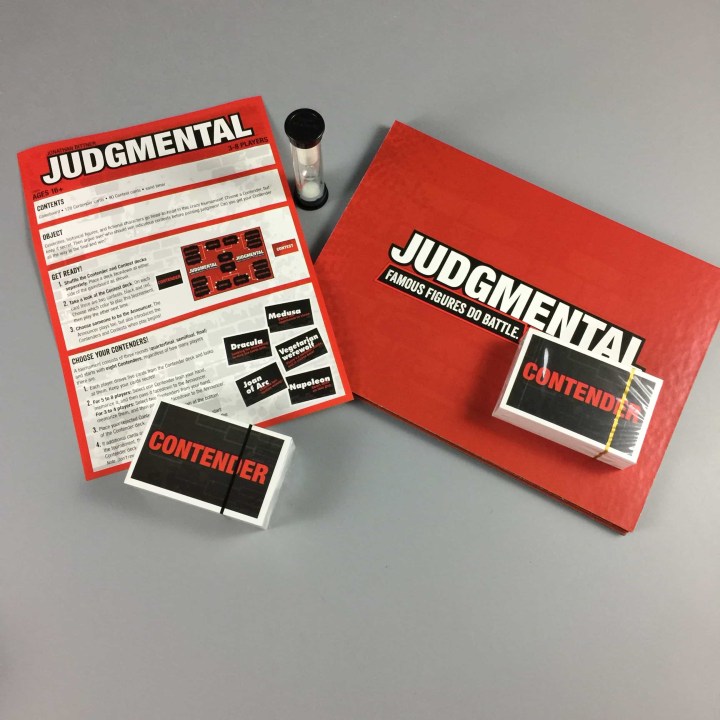 Celebrities, hostorical figures, and fictional characters go head-to-head in this crazy tournament! Choose a Contender, but keep it secret. Then argue over who should win ridiculous contests before passing judgment! Can you get your Contender all the way to the final and win?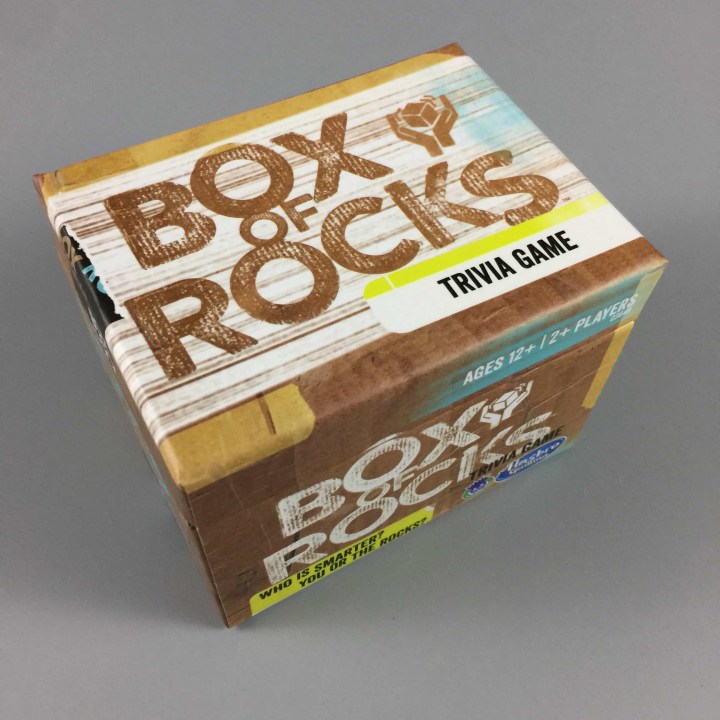 Box of Rocks – It's you versus the rocks! I'm a huge fan of trivia games and I like a bit of a challenge.
Not a lot to the game and that is not a bad thing at all.
Speak Out: Joe Santagato Edition – I really enjoy Joe Santagato's YouTube videos and I was excited to see him on the cover of a game. Unfortunately, the game is Speak Out. I have played this game and it's fun for a bit, but I don't know if I find it to be long lasting fun.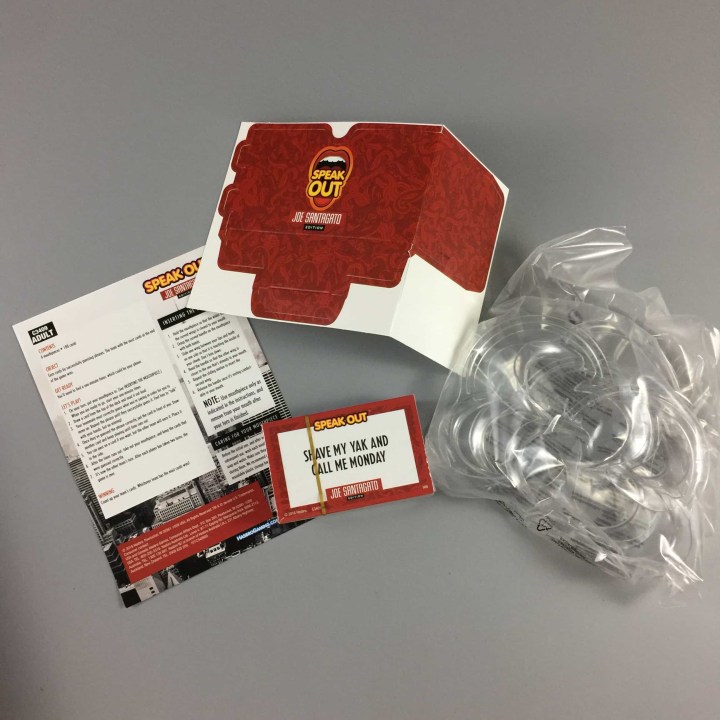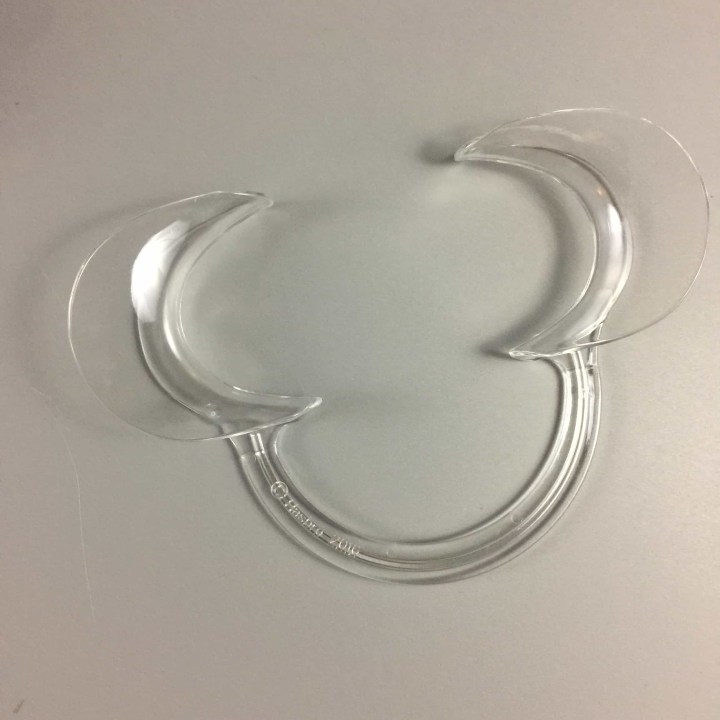 So you put in these really uncomfortable mouth pieces and team members try to guess what you are trying to say. The drool that comes out is pretty disgusting.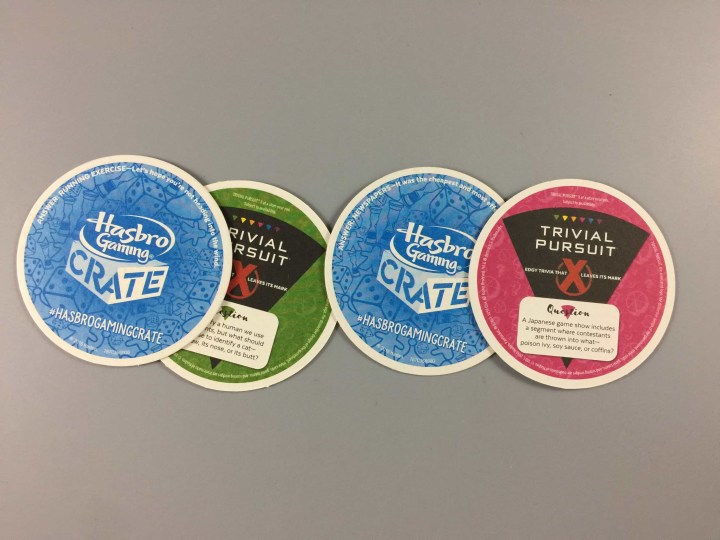 Trivial Pursuit Coasters – This is a nice little addition. I hope this means an expansion to Trivial Pursuit could be in an upcoming box.
What a great way to try and find some new games to play. I really enjoy that Hasbro Gaming Crate sends new and unknown games for us to try out. We are a game playing family so if they sent games that are already out then we might have it already. The crate is a great way to expand your games and to have some family time.