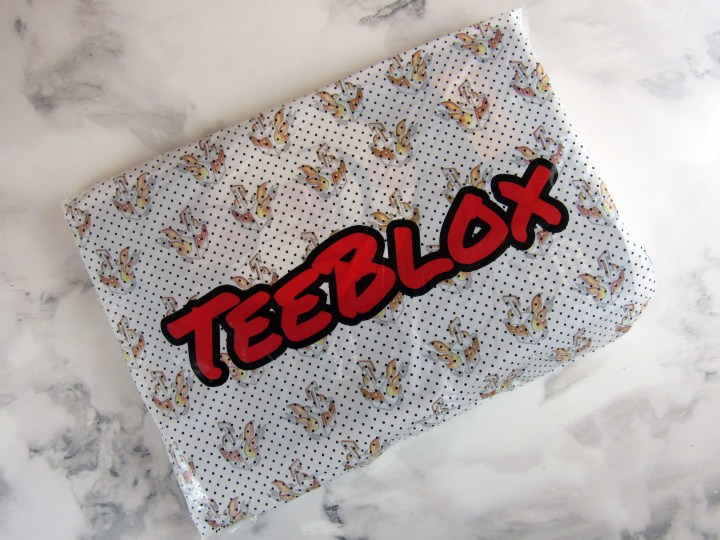 TeeBlox is a pretty neat monthly t-shirt subscription box for a low price! Every month you'll receive a 100% authentic licensed shirt, plus 2 items from the collectible categories of posters, comic books, stickers, and decals. You'll choose a style when you sign up – Disney, Marvel, DC Comics, cartoons, games, movies & TV shows, beers & liquors, or "hot meex" (a mix of everything). Then you'll choose your size – Small to 2XL for all categories except for Disney. Disney sizes are Junior Small-XL – and check out for $12.99 monthly plus $2.50 shipping.
TeeBlox recently introduced new categories of licensed shirts they are offering for their subscription.
DEAL: Get free shipping on your first month! Use coupon code HELLOTBX.
It's the Last son of Krypton. FYI – You may want to pull out possible objectionable material if you are ordering TeeBlox for the under 18 crowd. Sometimes there's a weird poster, etc.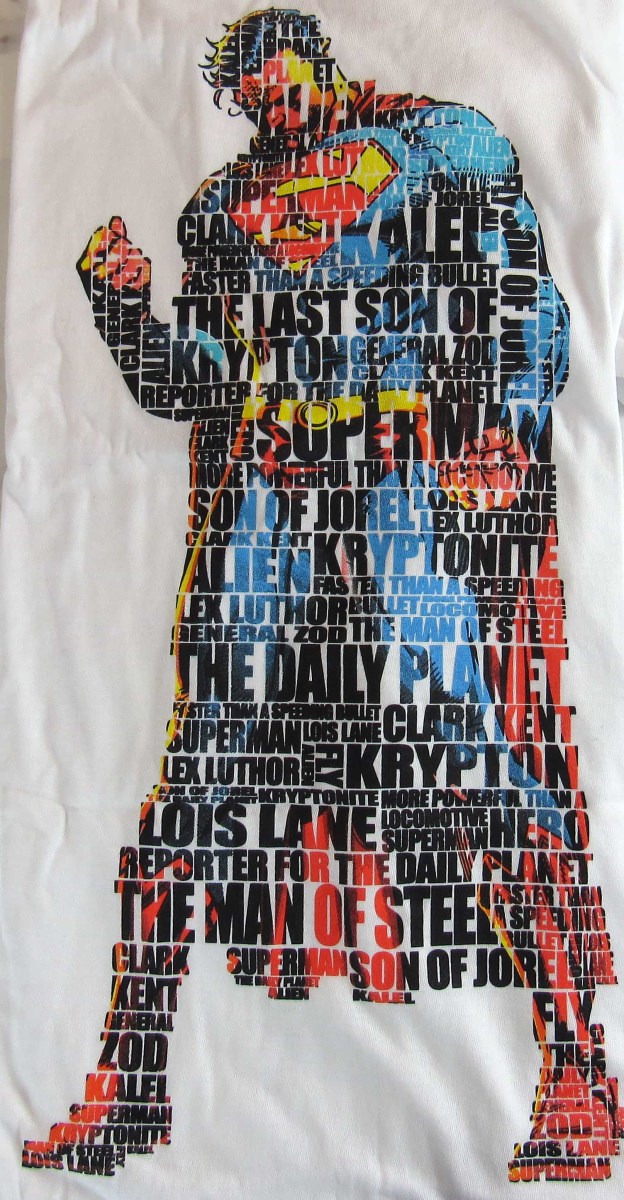 It's T (age 18) first typographic shirt. The Typographic Superman T-Shirt ($22.97) is one of T's favorite t-shirts.
T was also excited to read the Birds of Prey #75 ($2.95) which takes place in Gotham City.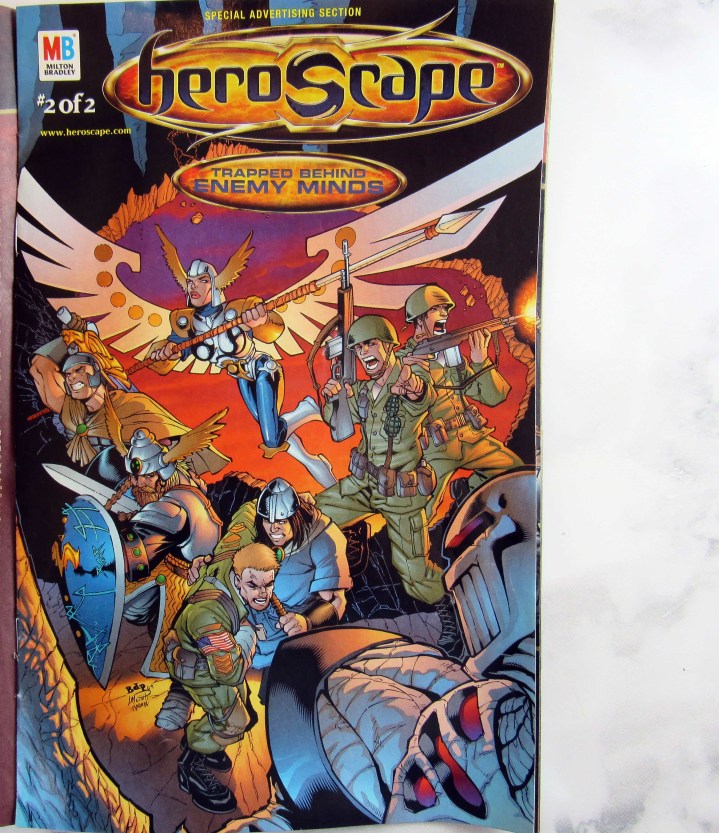 A special advertising section for Heroscape was included in the comic book.
Of course, Batman had to make an appearance. It's old school Batman on a yellow rubber bracelet.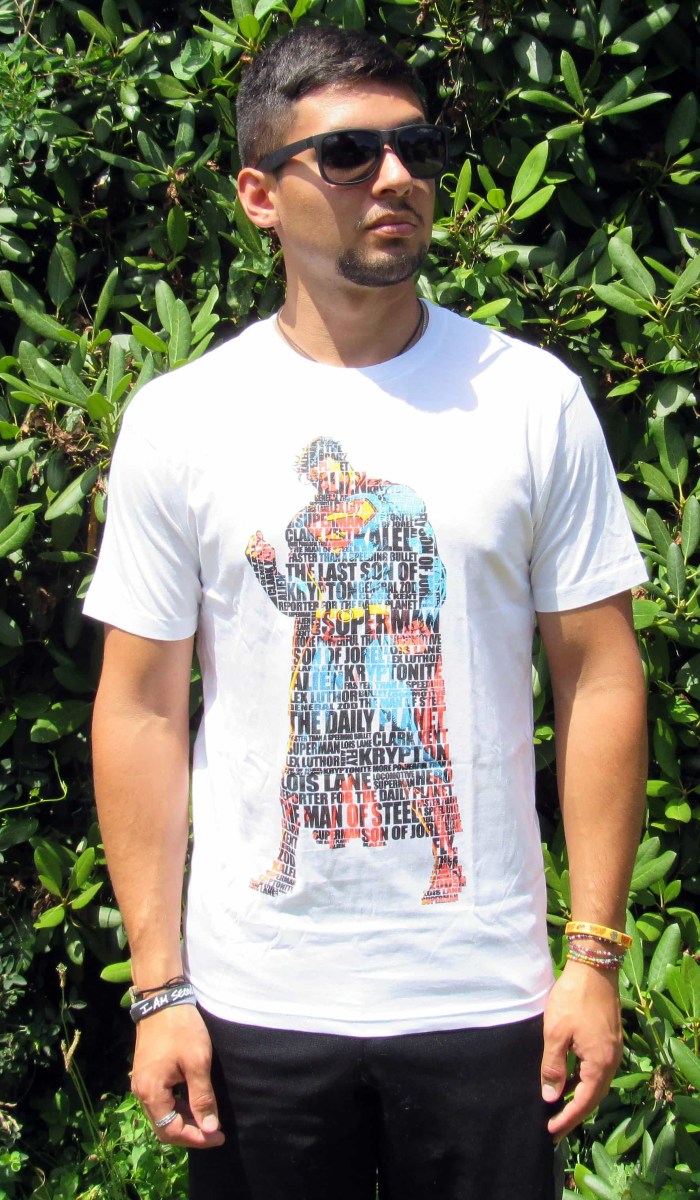 T greatly enjoyed this month's subscription. It's a great box for DC fans.
Did you receive a May TeeBlox? What genre? Share below!