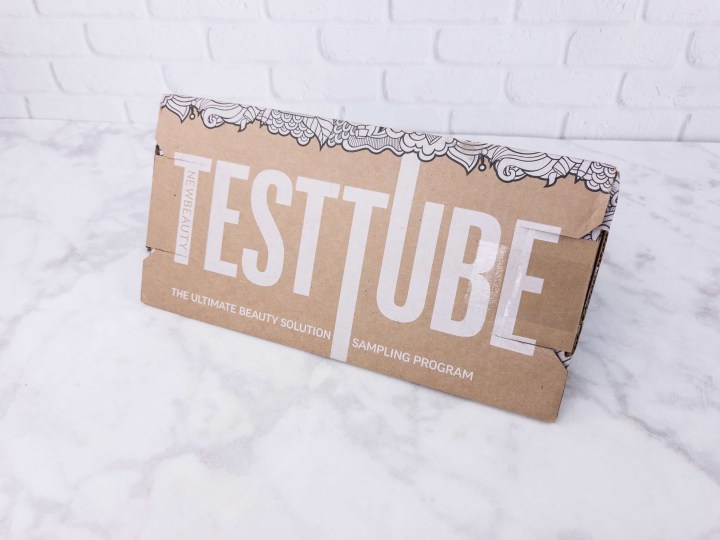 NewBeauty TestTube is a beauty subscription box filled with 10+ deluxe and full-sized luxury beauty products plus a subscription to NewBeauty Magazine, delivered quarterly. This subscription is $29.95 plus shipping and is delivered every other month. NBTT recently made some changes and now says that they offer "beauty solutions" that will help solve our biggest makeup, skin, hair, and body concerns.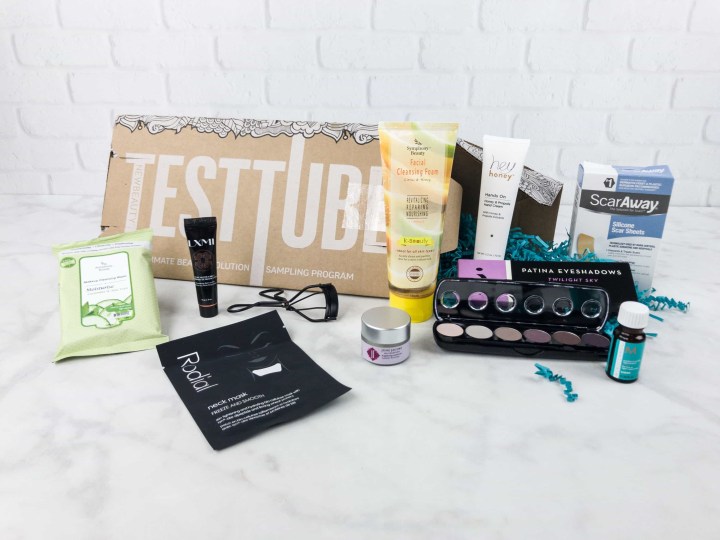 Everything in my box! NBTT promises 10 or more full-sized and deluxe sample-sized products and at least $150 value.
DEAL: Save $9 on your first box! No coupon needed, the discount will automatically be applied at checkout.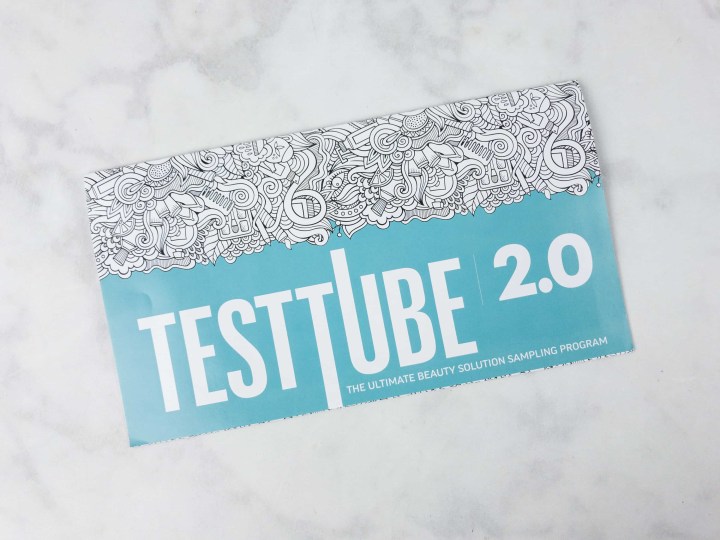 The product information booklet is very detailed and lists the problem, solution, retail price, and insight from the editors.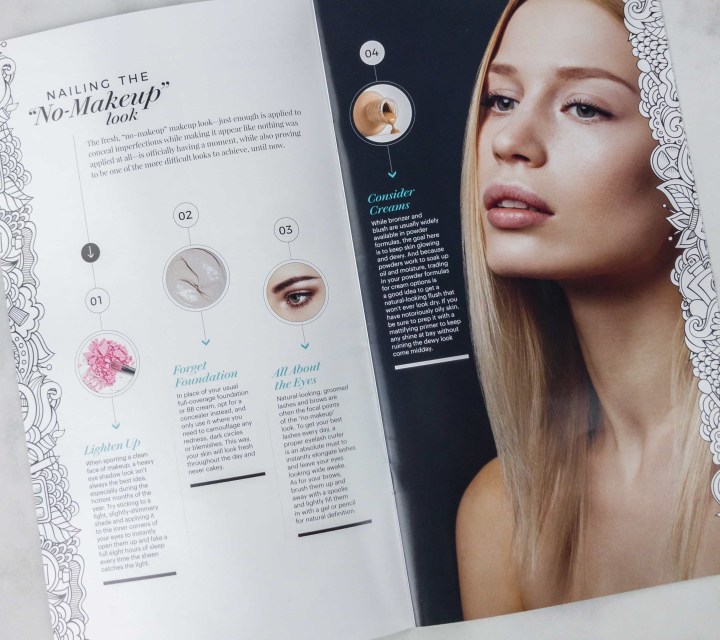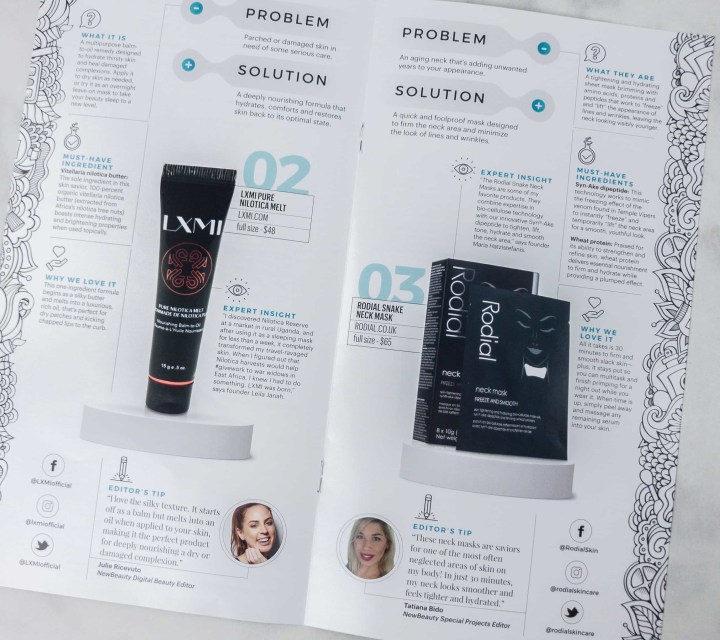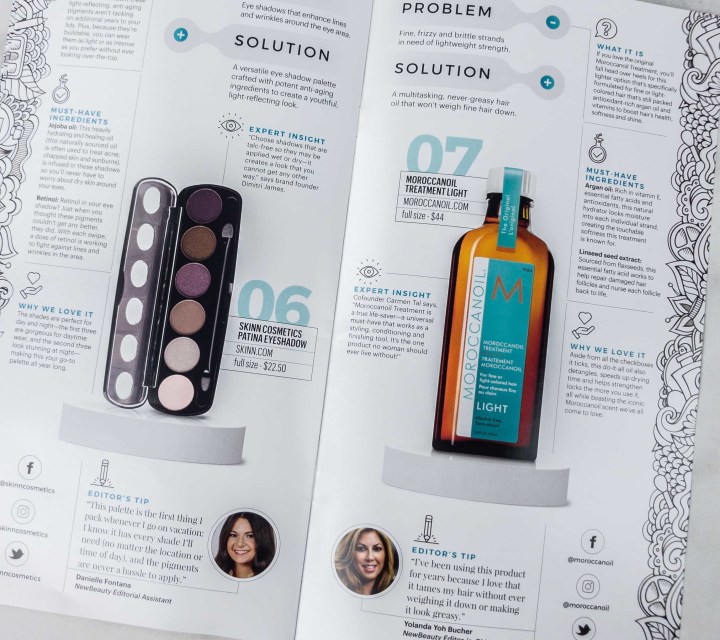 Each item has a full-out description, including tips, the problem it solves, and the solution this particular product provides. Not all products in the tube are always in the booklet, and there may be variations with the additional products.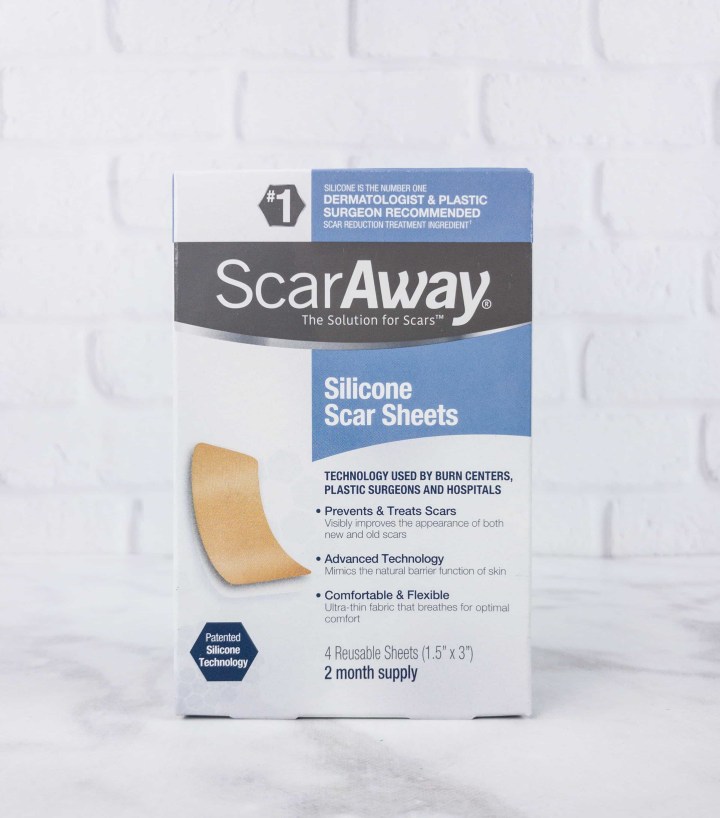 ScarAway Silicone Scar Sheets ($7.53) These are scar-minimizing sheets which can be used on any type of skin. It also doesn't matter if the scar is old or new, these can be used as long as the wound is already healed.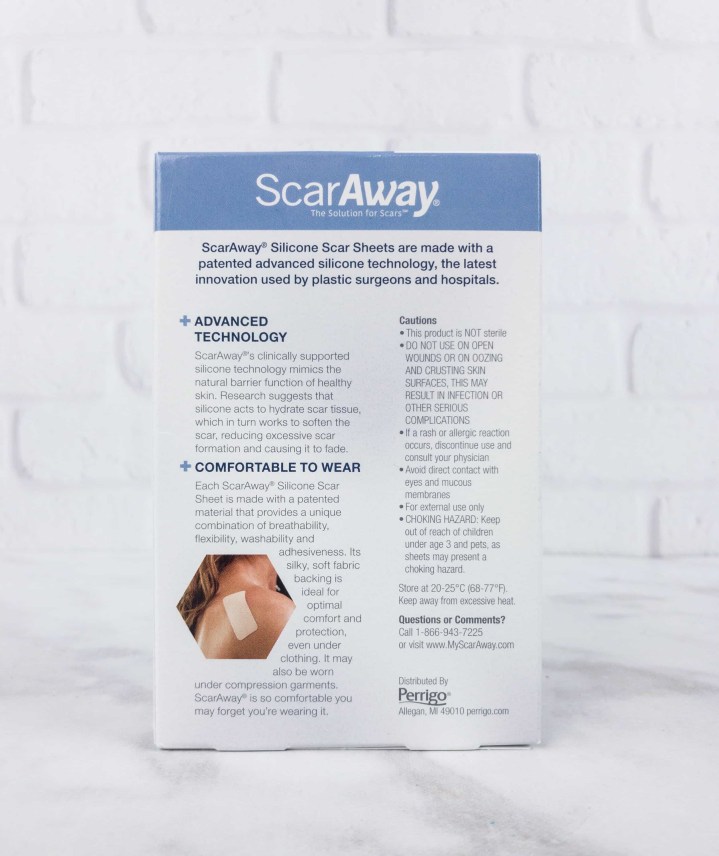 We have yet to find out if this really works, but the sheets are super thin and flexible and you can wear them under clothing. I tucked them in our first aid kit for an inevitable ugly scar.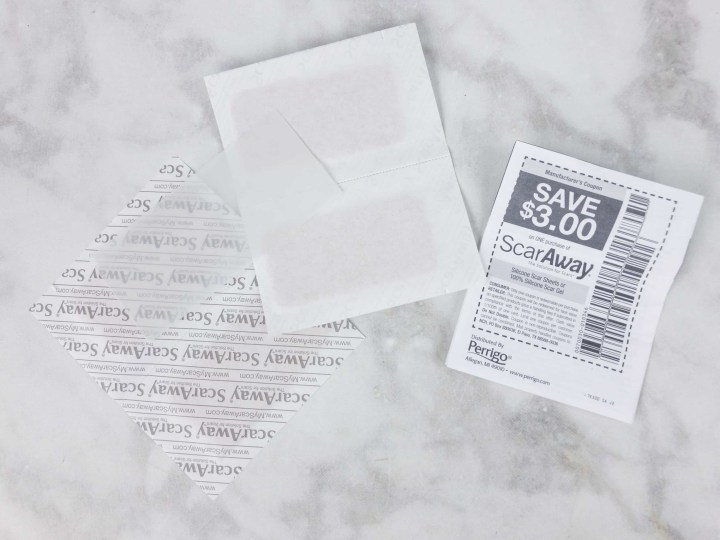 Also, the sheets are washable and can be used for approximately one week. There's a total of four sheets in one box.
Rodial Snake Neck Mask ($8.13) Time to give the neck area some love!
So after the face mask craze, here comes neck masks. This one is made in Korea which ingredients include amino acids and wheat proteins with skin tensing properties. It hydrates and moisturizes the neck area – just leave it on for about 30 minutes. It's actually great because it sticks well and you can do other things while you wait for your skin to absorb the serum from the mask.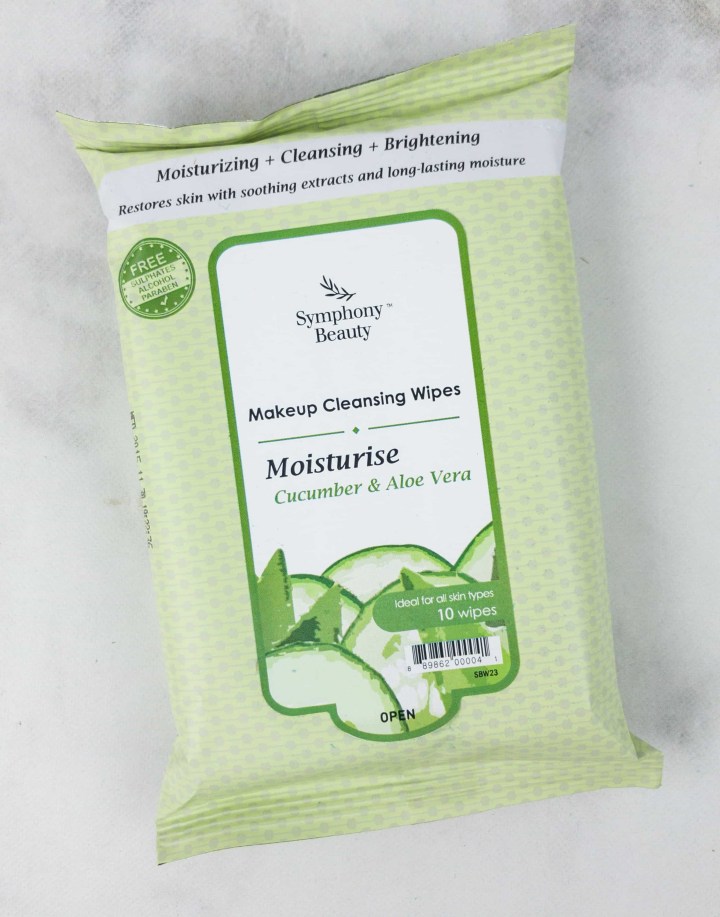 Symphony Beauty Makeup Cleansing Wipes ($1.49) – Provides a quick and easy way to remove makeup and moisturize the skin.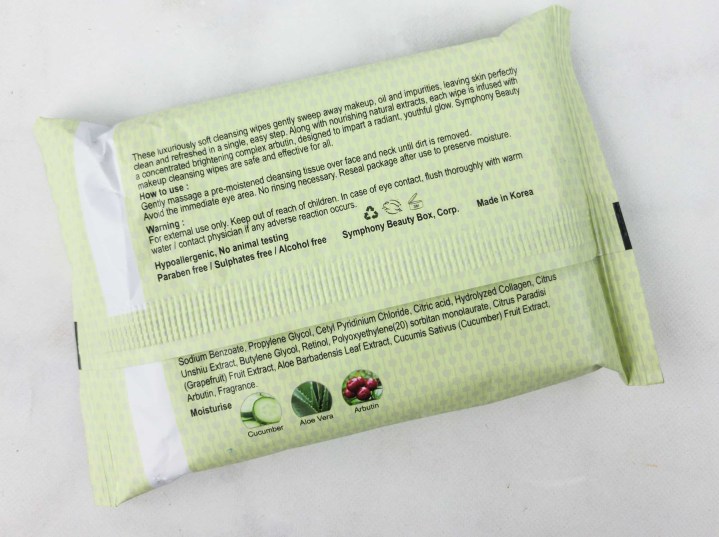 These wipes have a gentle formula that includes cucumber and all-natural aloe vera. It feels cool on the skin! Plus, the packaging makes it easy to bring when travelling. Paraben-free, sulfate-free, alcohol-free, and cruelty-free too!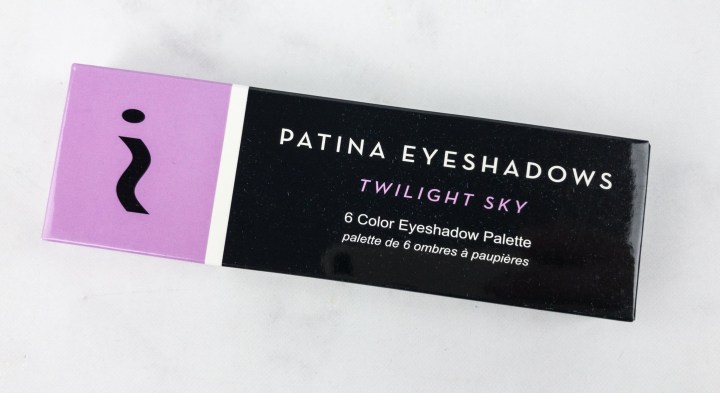 Skinn Cosmetics Patina Eyeshadow ($22.50) A six-color eyeshadow palette!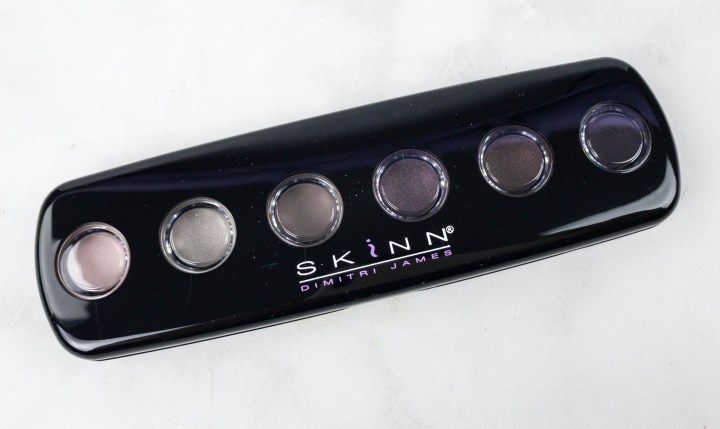 It has a non-drying talc-free formula and light-reflecting pigments.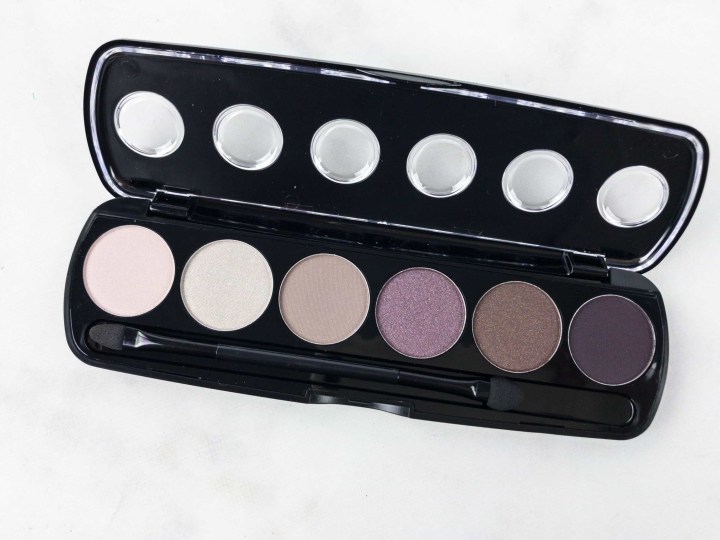 The color combination on this palette is very nice. The first three colors are perfect for putting on a subtle wash of color during the day and the other three are ideal for a glamorous look during the night!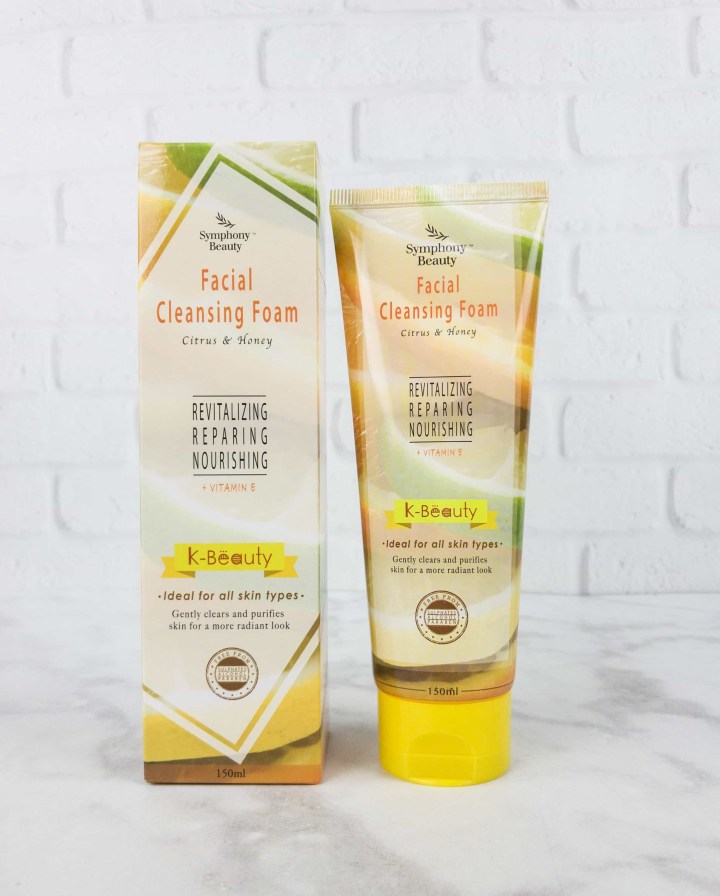 Symphony Beauty Facial Cleansing Foam ($21) This made-in-Korea cleansing foam is packed with citrus and honey extracts that help in revitalizing, repairing, and nourishing the skin.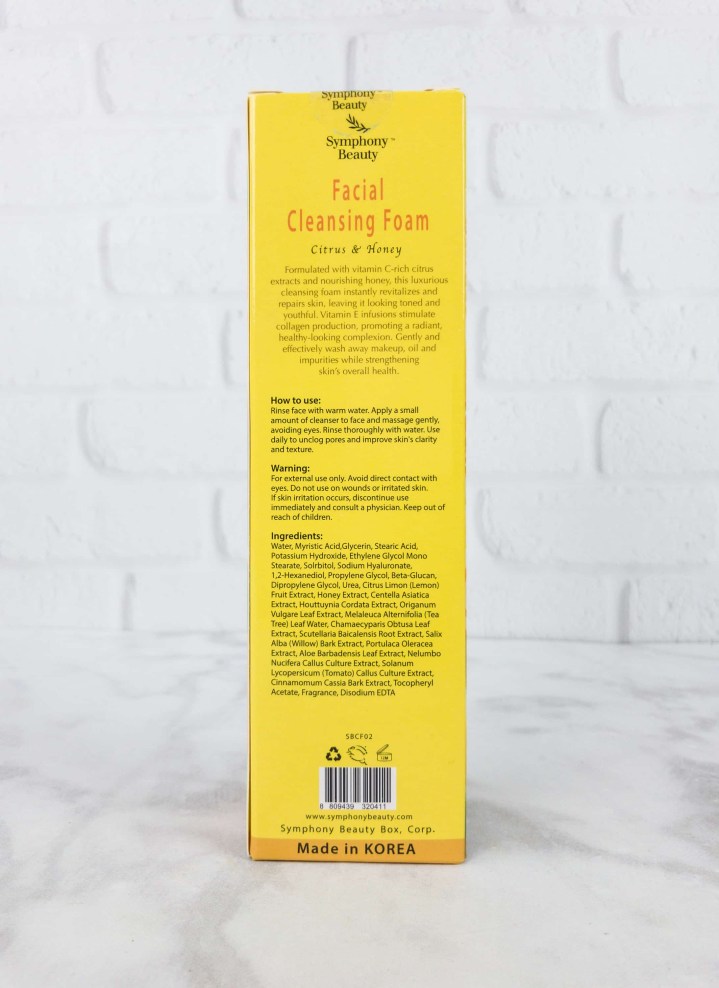 Cleansing is an important step in the Korean skin care routine. According to the packaging, consistent use of this product will help unclog pores and improve skin's clarity. Can't wait to see the results! It is also packed with Vitamin E that stimulate collagen production. Paraben-free, sulfate-free, alcohol-free and cruelty-free too.
Hey Honey Hands On Honey & Propolis Hand Cream ($14) Not just for the hands but for the elbows too!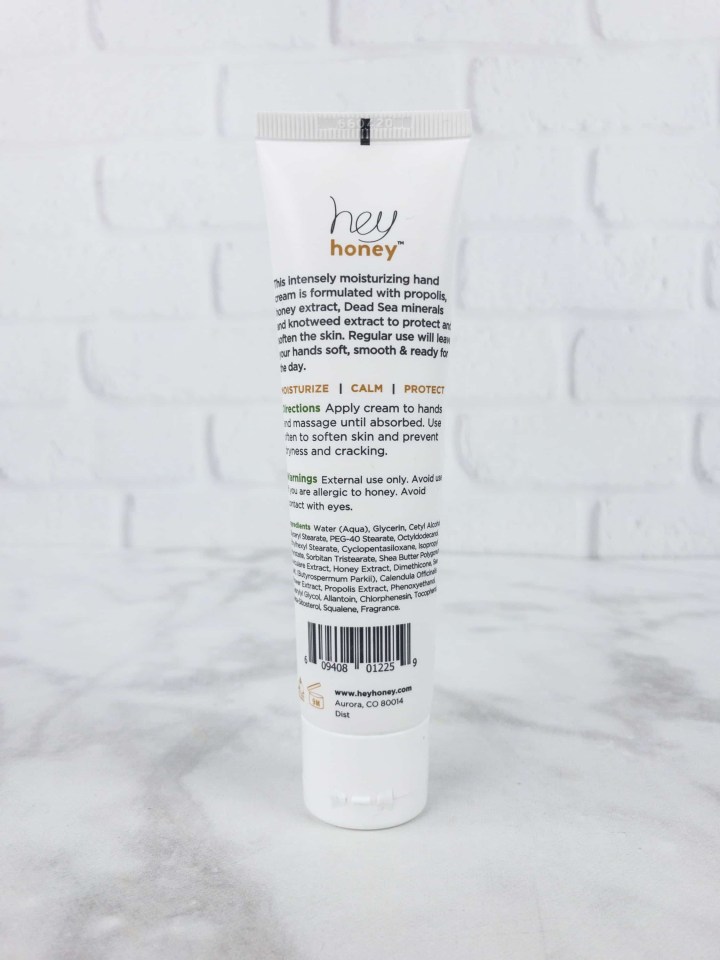 The formula is moisturizing but doesn't feel greasy. It smells yummy too. Perfect for those who have super dry skin. Its size also makes it easy to stash on a beach tote!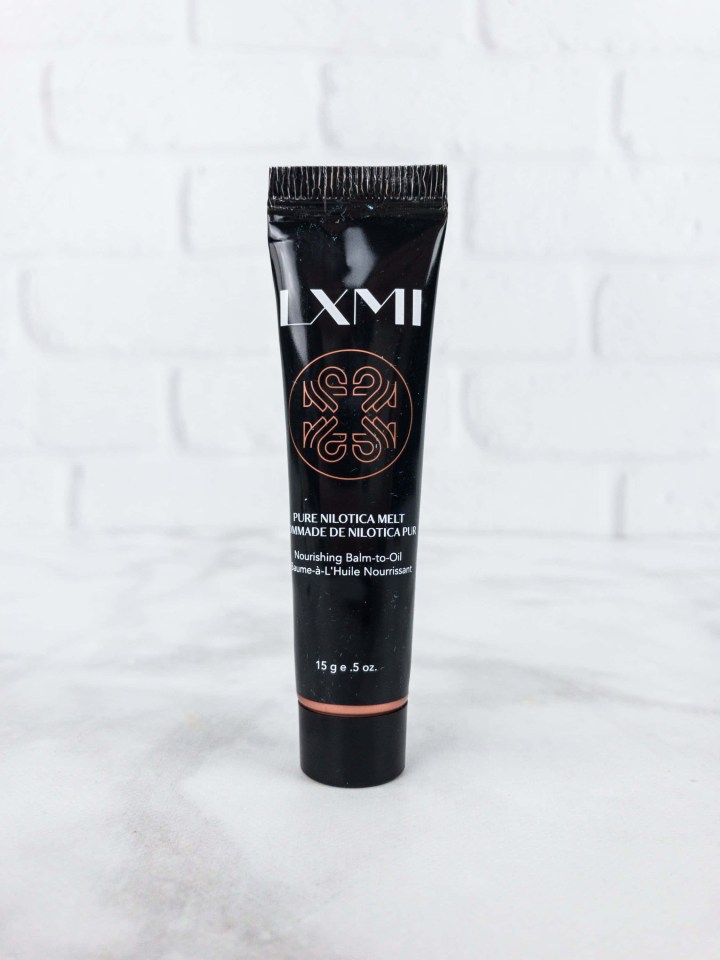 LXMI Pure Nilotica Melt ($24) This balm-to-oil product can be used as an overnight facial mask and also for eliminating chapped lips and dry patches.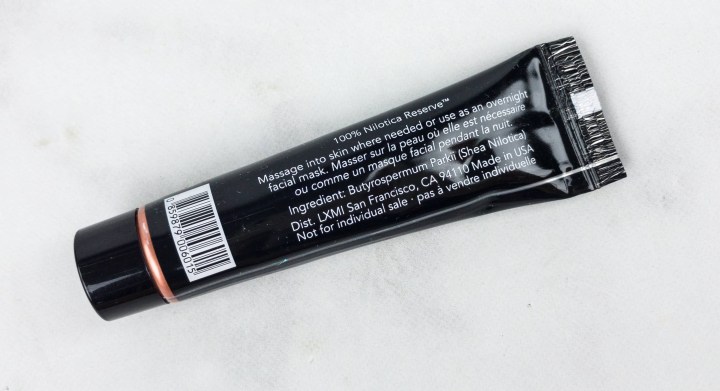 It contains 100% Organic Nilotica Reserve that smoothens, hydrates, and illuminates skin with essential fatty acids and vitamins A and E. It's so easy to apply and even just a little amount can already go a long way (it feels like vaseline).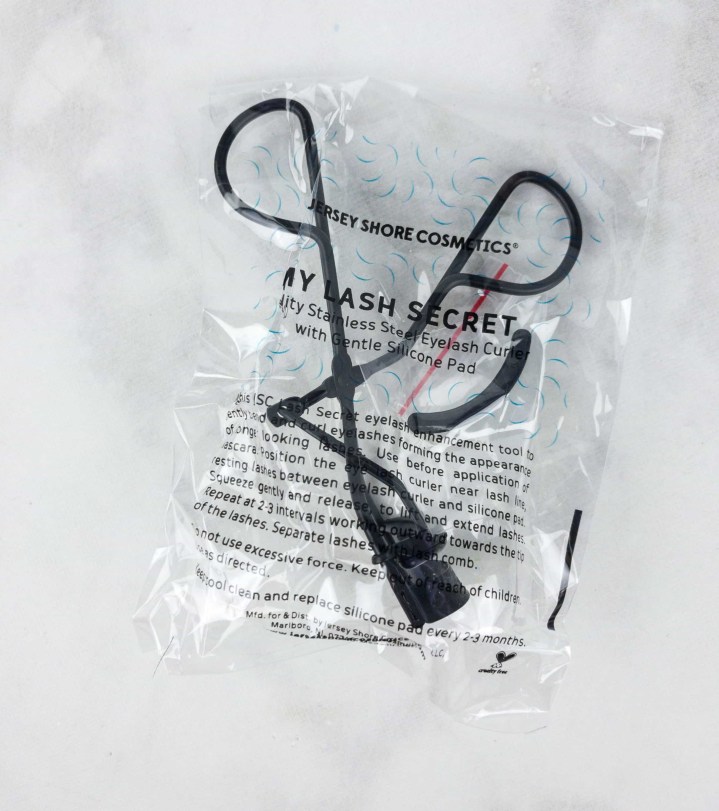 Jersey Shore Cosmetics My Secret Eyelash Curler ($30) For instantly pretty lashes!
Anyone can use this to create natural-looking eyelash curls. It's a one-size-fits-all tool which is very easy to use. It even comes with an extra silicone replacement pad.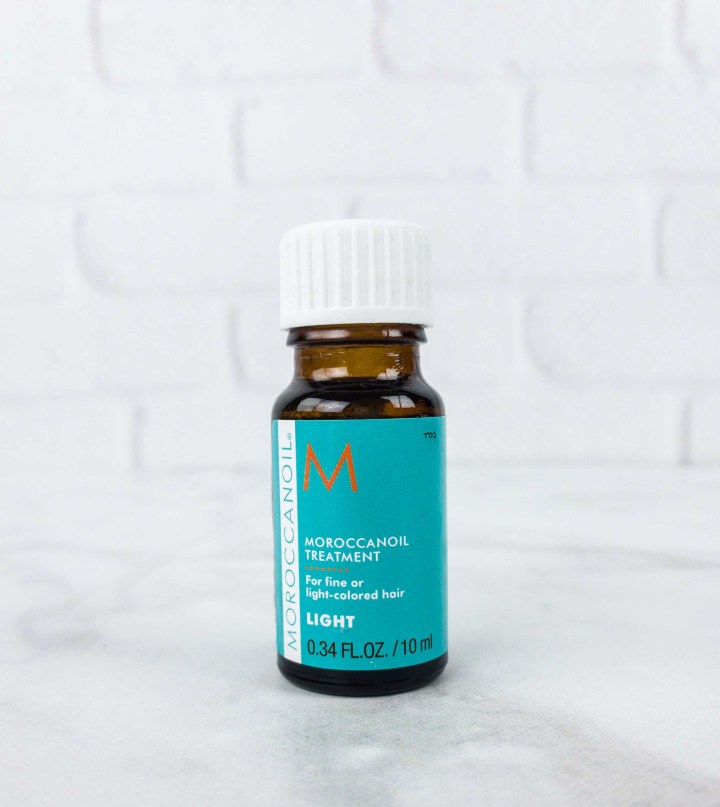 MoroccanOil Treatment Light ($6.80) Something for the tresses!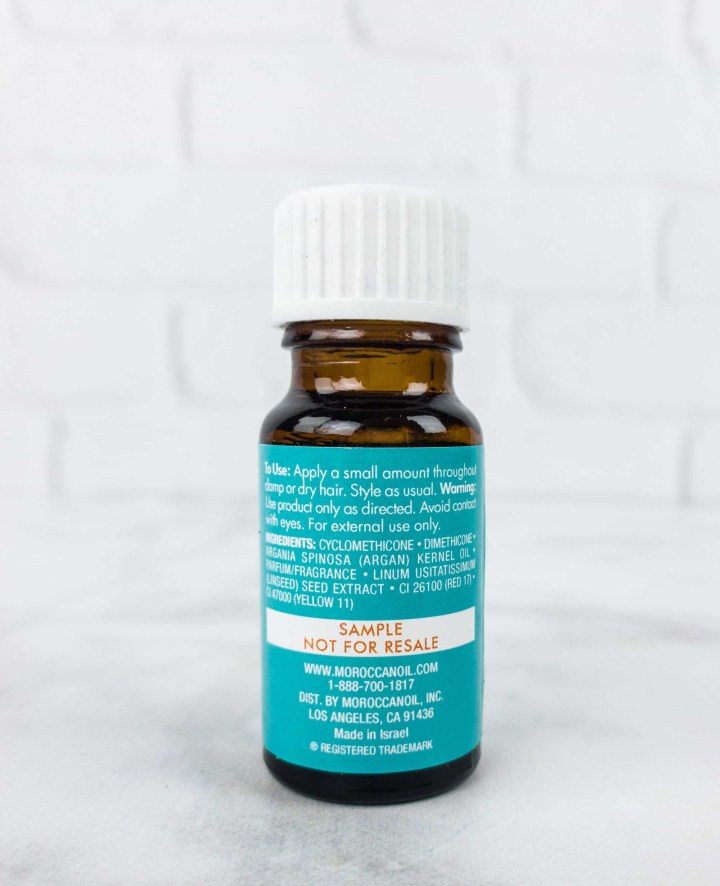 This is an argan oil-infused styler which can be used for conditioning, styling, and finishing. It has a light formula and smells nice. My bestie swears by it. It is also ideal for most hair types, including straight, wavy, curly, and coiled (but bestie has thick, curly hair and in my opinion, that's what it's best for!).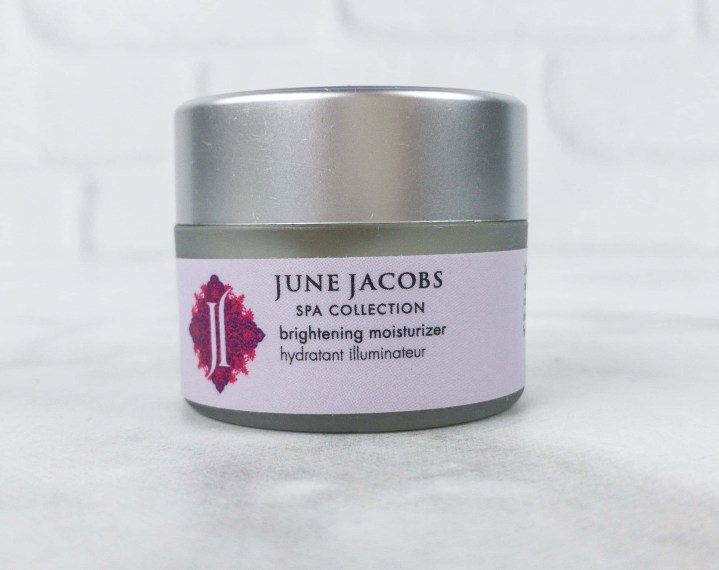 June Jacobs Brightening Moisturizer ($63.75 full size – small sample) A brightening and anti-aging cream that combines white, red and green tea extracts with goji berry, pomegranate and grapeseed to illuminate dull skin.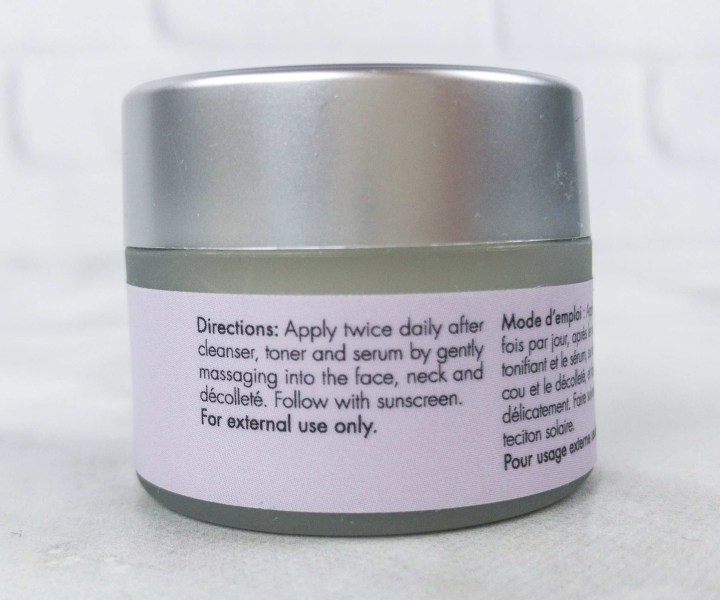 It might take time before we see the results but this cream leaves the skin smooth after application. It's light to use in the summer and the formula is also easily absorbed by the skin. Not oily at all! Some subscribers received a Masque instead.
This box had a value of at least $140 or so (the June Jacobs didn't have a size). I absolutely loved some of the items in this box – but some of the others I'm unsure about – unless you're a K-beauty aficionado sometimes it's a little difficult to judge the quality and value of those brands (although I'm guessing if it says K-Beauty on it, maybe it's not the best). I know for sure the lash curler is love or hate, and the value seems inflated. I did love the LXMI and the Hey Honey and I was really pleased with the talc-free shadow palette.
What did you think of this month's box?