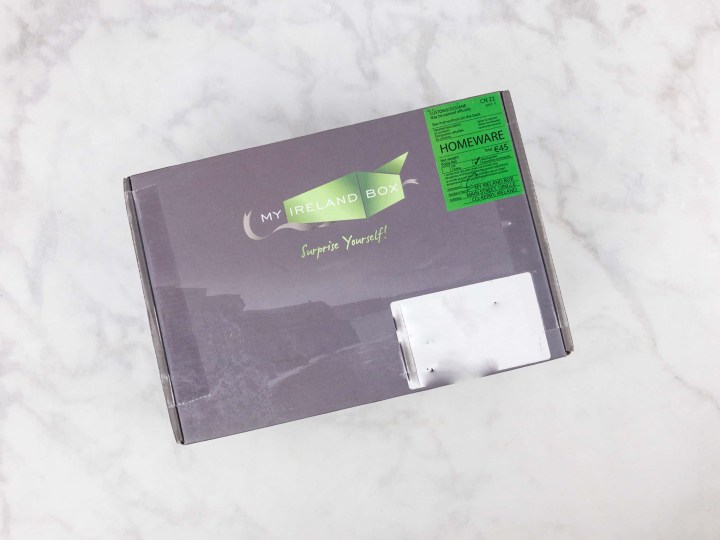 My Ireland Box is a monthly subscription box from Ireland filled with the best of Irish-made craft (artisan) goods. You can expect to receive Irish made jewelry, housewares, and craft and beauty products. They ship to the US, Canada, EU & Australia (anywhere with a significant proportion of people with Irish last names live!). This box ships from Ireland!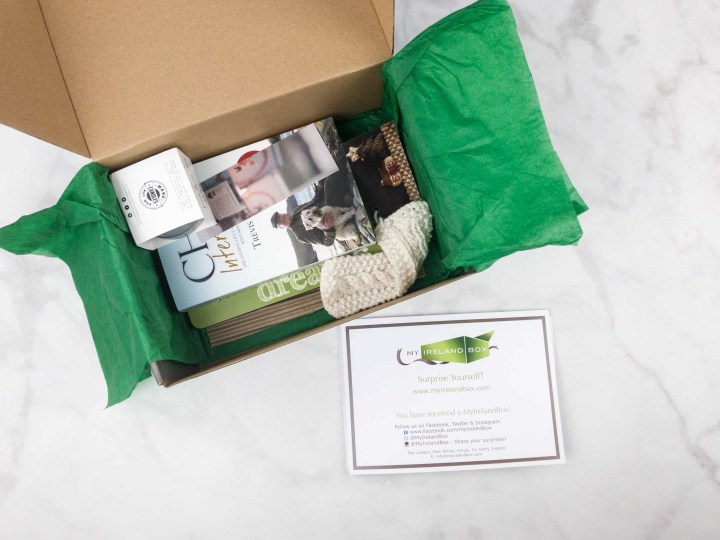 This box is always so neatly put together, and of course, the green tissue is necessary!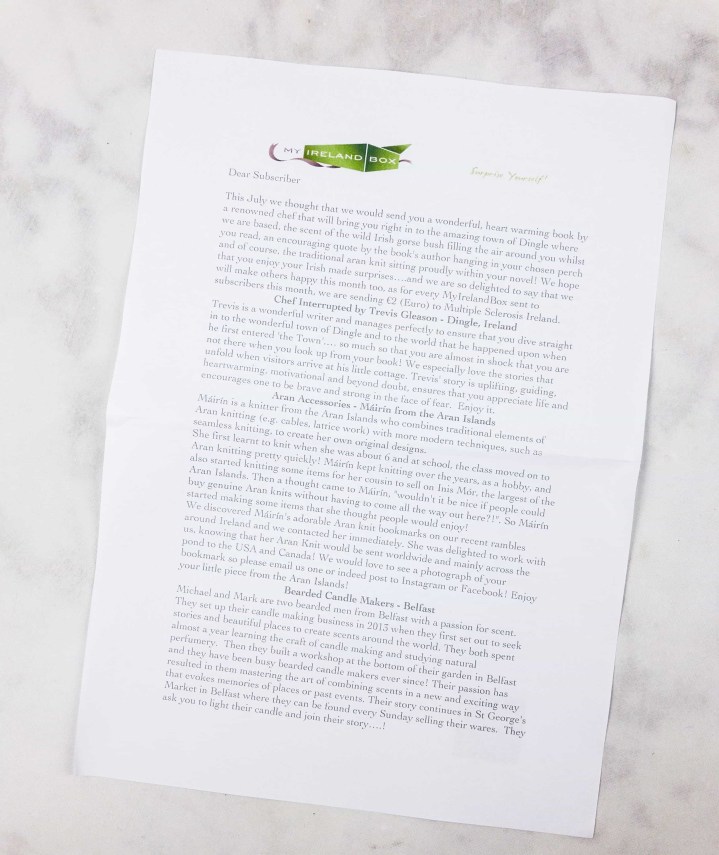 A letter containing extensive information about each product and its maker/designer comes with the box. We really like their information sheet because it gives each item a real sense of place and we get to learn about the influences of each item, the inspirations of the designer, and more! It is really one of the most detailed information sheets you'll ever see in a box.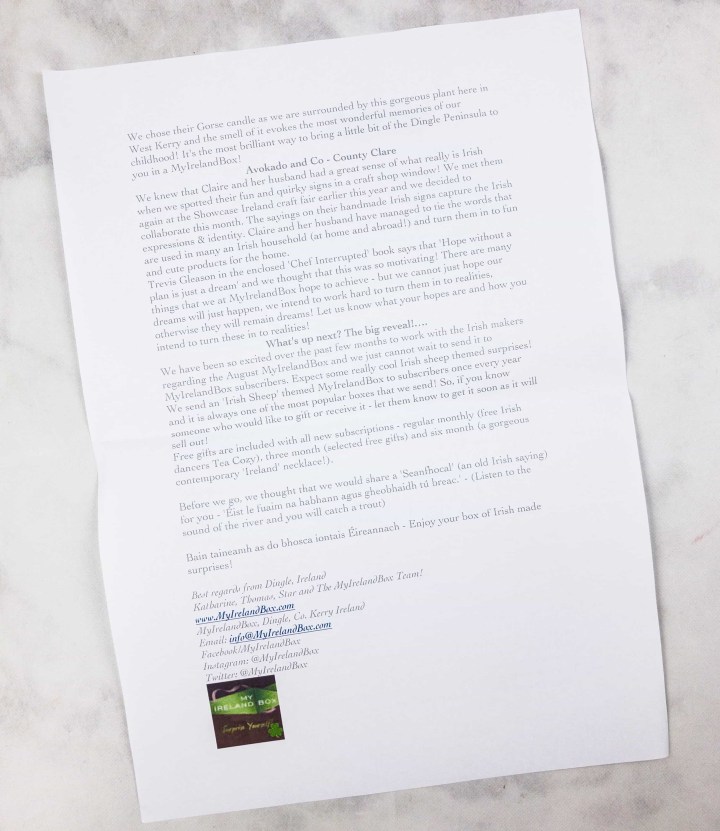 The last pages of the curator letter lists upcoming spoilers for the next months. August will be Irish sheep-themed!
All the contents of the July box! This month's box was inspired by the Irish gorse.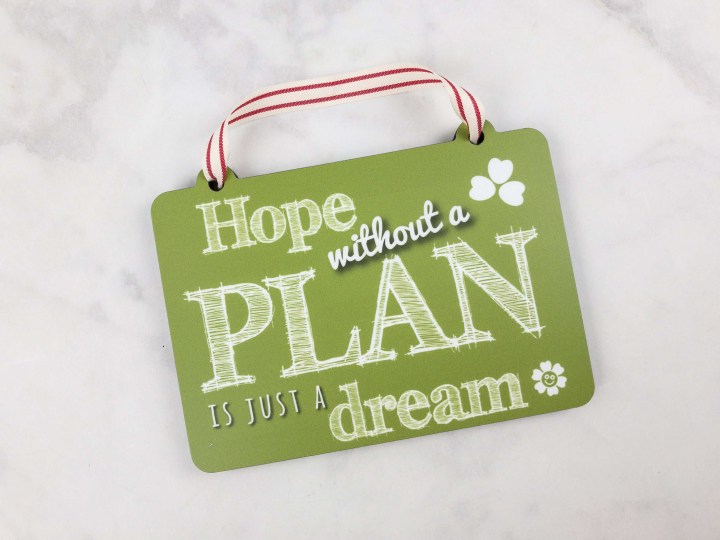 Avokado and Co. Personalised Irish Sign (€19.99, about $22) This sign is just so Irish. Meanwhile, the quote is a lovely reminder that we should work hard to turn dreams into reality – otherwise, they'll remain as dreams forever!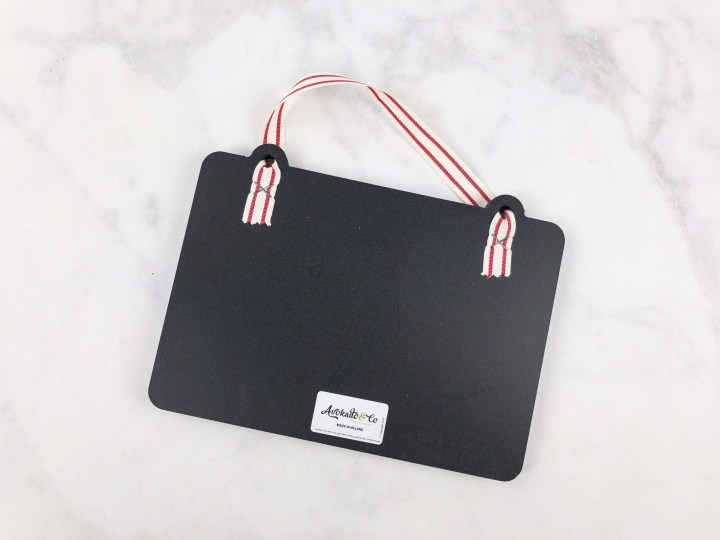 It's made of thick material and also includes a decorative ribbon.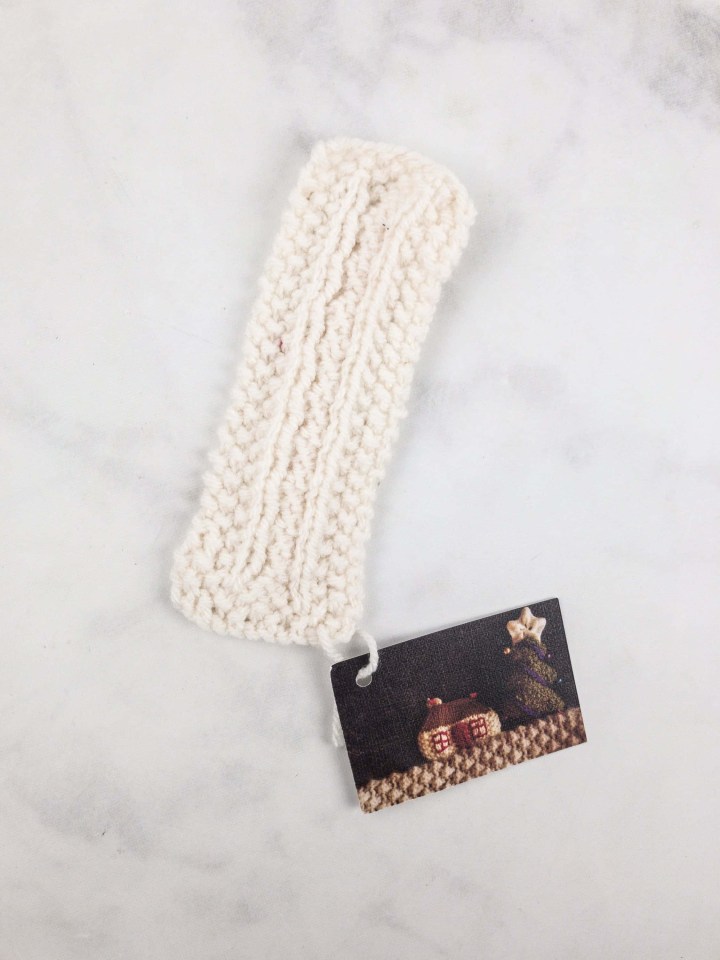 Aran Accessories Knitted Bookmark ($5.95) For the bookworm who is also a craft geek!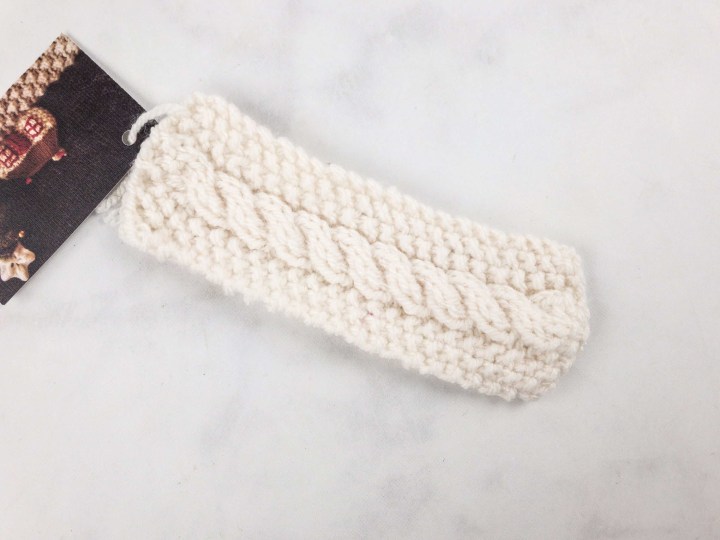 It is well made and the pattern is really pretty. Such a unique bookmark that will make you standout!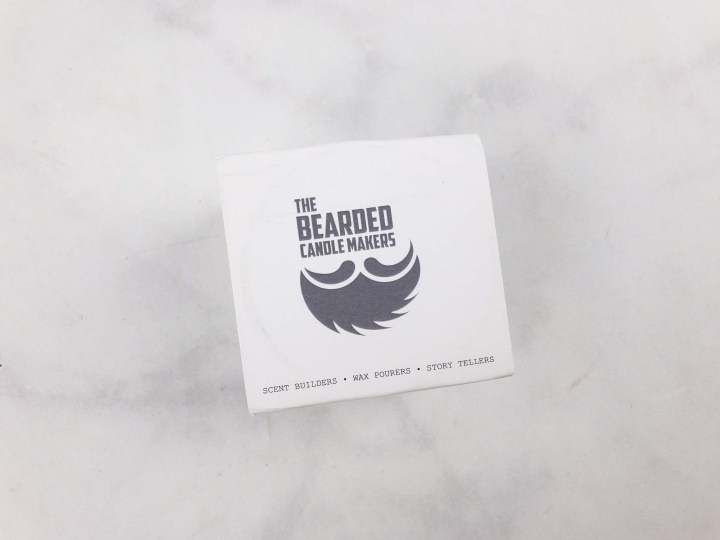 The Bearded Candle Makers Irish Gorse Wind Soy Candle (£12.50, about $16) Irish summer in candle form!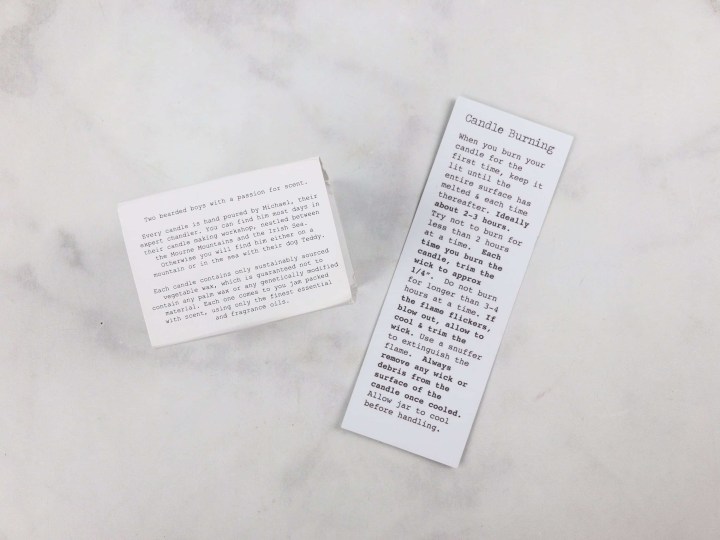 Plus points for the included card that contained useful information in handling candles.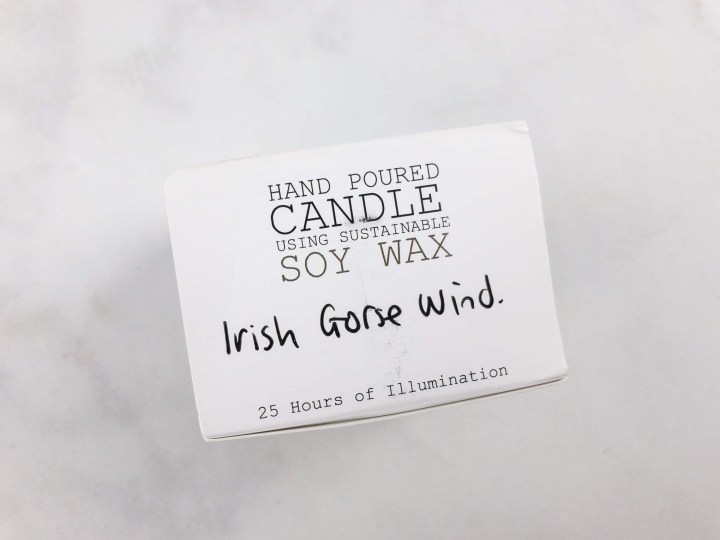 Sustainable soy wax was used in making this candle and it can burn up to 25 hours.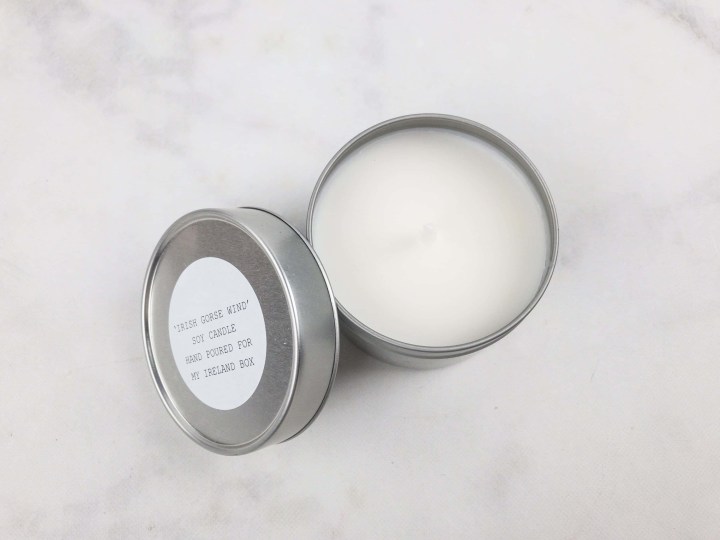 With hints of coconut, orchid, bluebell, anise, this scent of this candle was reminiscent of Irish summer!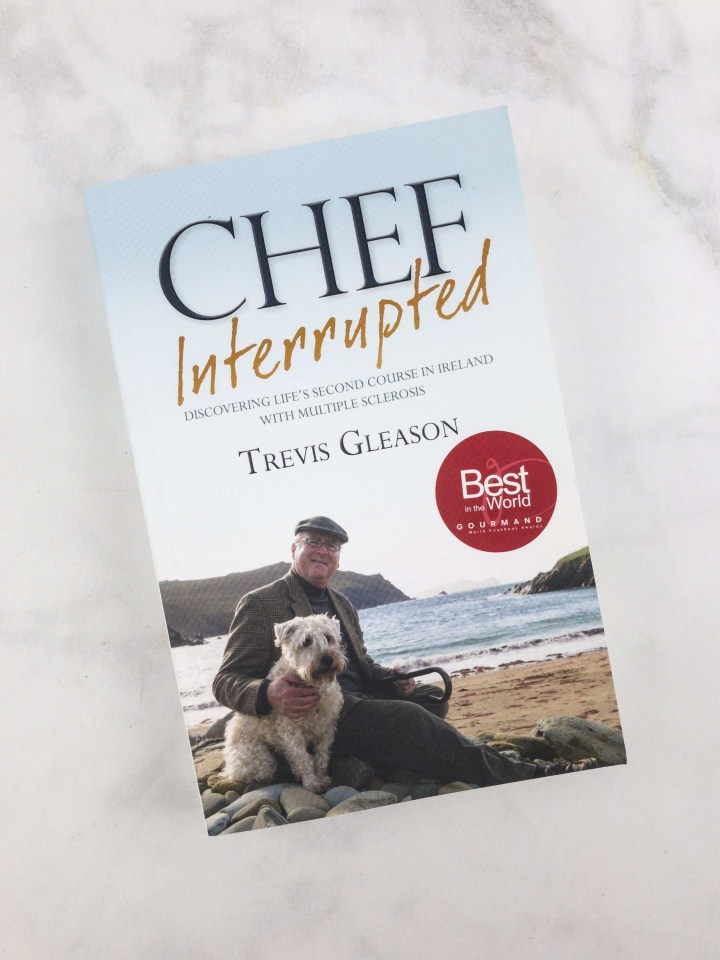 Chef Interrupted by Trevis Gleason ($15.93)
When Trevis Gleason, a former chef at the top of his professional culinary career, was diagnosed with multiple sclerosis, he lost everything his job, his marriage, even his perceived persona. Surveying the ruins of his former life, he saw an opportunity to fulfill a long-postponed dream. He would travel from Seattle, Washington, to the wilds of west Kerry, Ireland for the winter. Renting a rustic cottage in The Town, Trevis braved narrow, sheep-obstructed roads and antiquated heating systems to learn that his life, his loves (including cooking), and even his dreams weren't lost, just waiting to be rediscovered in this magical place. He acquired a charming puppy named Sadie, who grounded his days and served as a devoted companion as he surmounted inevitable physical setbacks and cultural challenges. All the while, he entertained a steady stream of visiting friends and relatives, including his former wife. The Town's colorful characters welcomed the American stranger as one of their own, and he soon found himself reveling in the beauty of the rugged countryside, the authentic joy of the holidays, the conviviality of the pubs, and the hearty flavor of the simple food. Recipes included.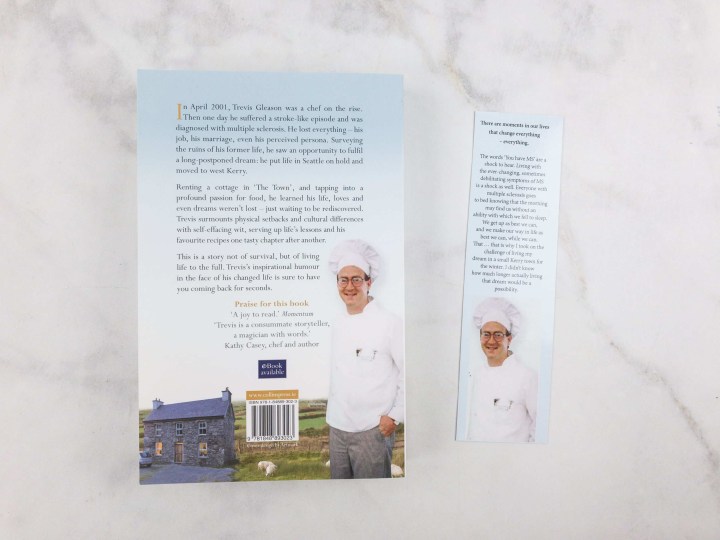 It is a heartwarming read and a good introduction to the rural life in Ireland. The book even includes recipes which we can't wait to try out!
My Ireland Box is always consistent in bringing us stuff that represents the country's wonderful culture. I like how this month's box was curated around the idea of a me-time – reading a book while the scent of Irish gorse bush surrounds you, the knitted bookmark sitting between the pages of the novel, and the sign hanging by your reading corner to inspire you even more. This subscription is always well-curated, making for a lovely gift to send to an Ireland fan!
What did you think of this month's My Ireland Box selections?