Kloverbox is a unique natural and cruelty-free beauty and lifestyle subscription box delivering the purest in beauty, nutrition, health, and home essentials. It is $25 a month and is available in 1, 3, or 6-month terms. The 1 and 3-month subs automatically renew until canceled.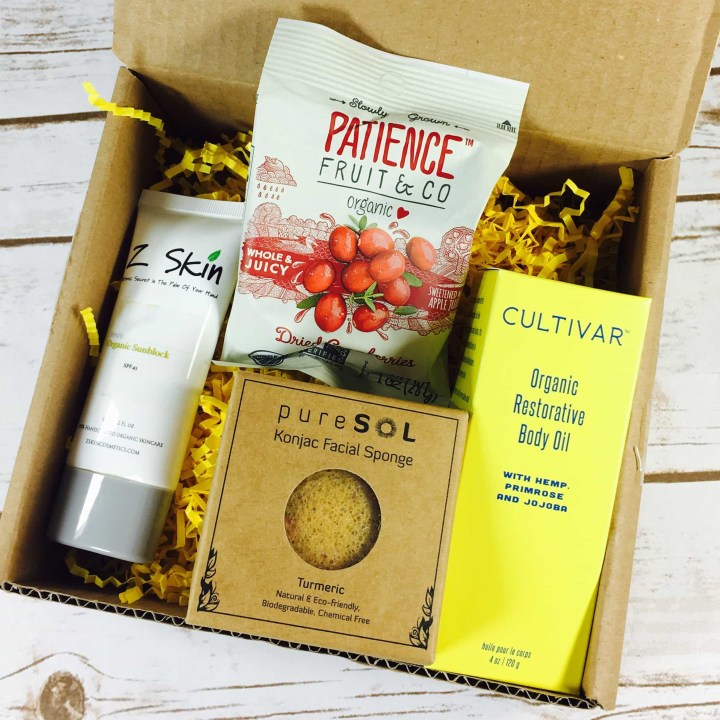 Oohh, I love the presentation, it looks so sunny and bright!
DEAL: Save 10% on your whole subscription with coupon code HS10!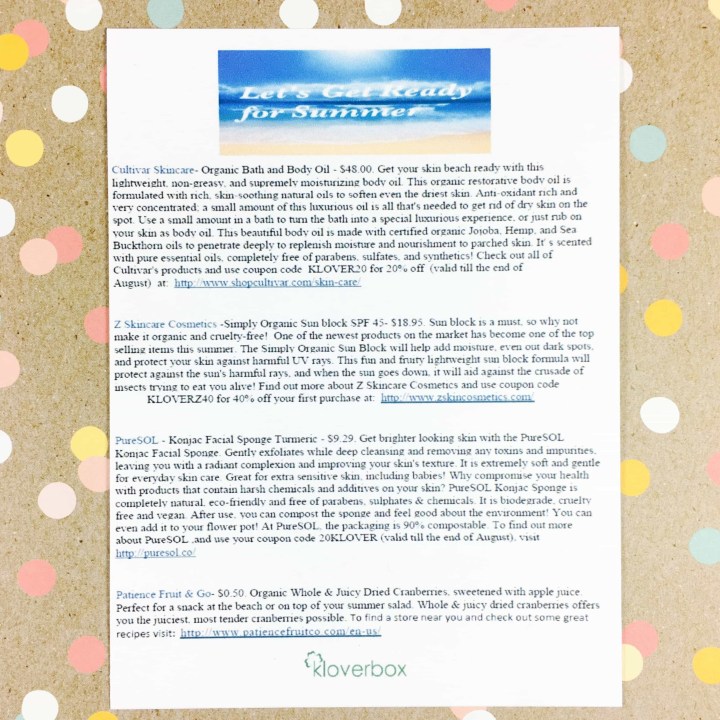 The information card contained a list of all the items in the box and everything was neatly tucked in between sunny yellow paper squiggles. Kloverbox provides coupon codes for some of the items so if you fall in love with a product or want to discover a new item from a particular brand you can save some dough!
Everything in my box!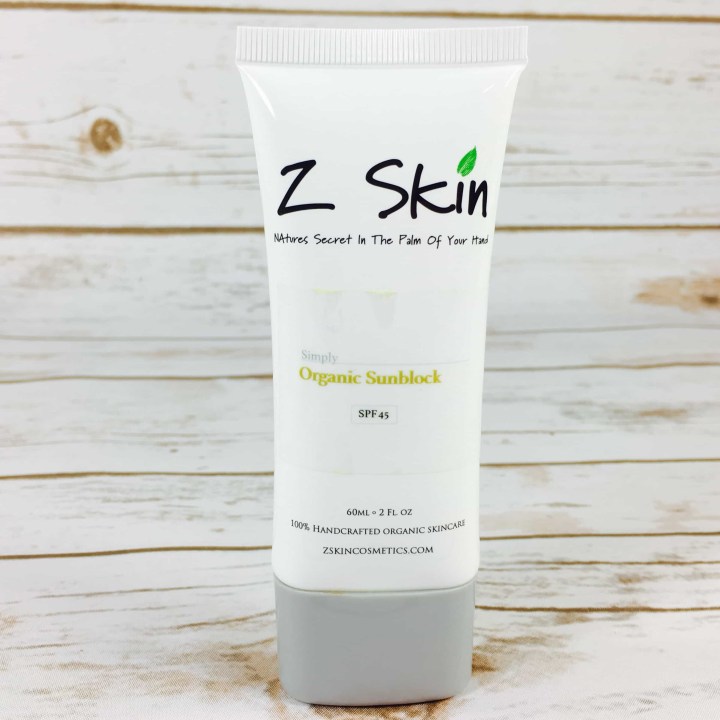 Z Skin Simply Organic Sun Block SPF 45 ($18.95) Although this product went on smoothly and was absorbed quickly and completely I'm not 100% sold on using it as anything other than a nicely scented moisturizer. The ingredients were listed simply as "Carrot, Lemon, Peppermint, Orange, Kiwi, Tangerine, Citronella, Zinc Oxide, Raspberry." Unlike a traditional zinc oxide sunscreen there was no white cast to my skin and the label doesn't differentiate between nano- and non-nano-particle zinc. Also, depending on the type of citrus oils used, they may make the skin photosensitive. I am really scared of getting sunburned so I will use this as a body moisturizer. Even the scent faded fast, so I'm not sure if this would deter mosquitoes. There is no wording that says if this is waterproof, how long you can go before reapplying, or any of the other typical statements that should go on sunscreen.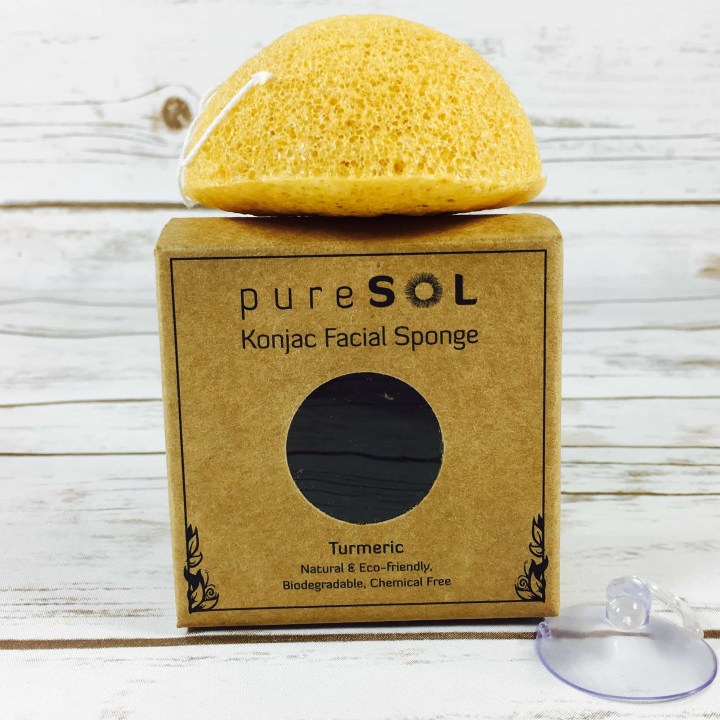 pureSOL Konjac Facial Sponge – Turmeric ($8.83) I receive a konjac sponge in a subscription box every few months and so far they have all been different. This one features turmeric for its antiseptic properties and may help reduce the signs of aging. It also came with a hook for hanging in the shower.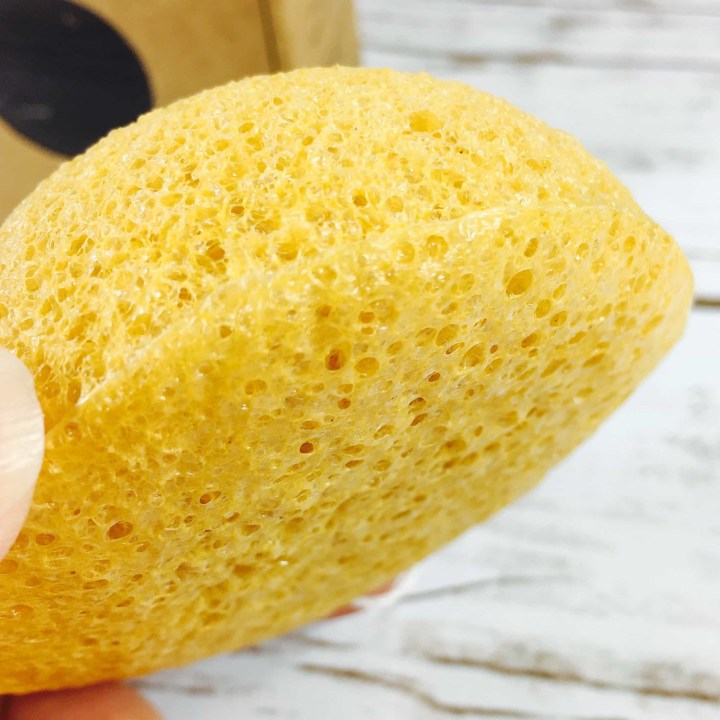 This sponge is the root of the konjac plant. It feels hard but then you soak it in warm water and it softens up. You can use it to wash your face as is or combine with a cleanser. This one smelled awful at first but subsequent uses were stink-free. I feel like these sponges remove too much of the protective barrier of my dry skin and my face always seems particularly red after using, so this is a once a week kind of clean for me.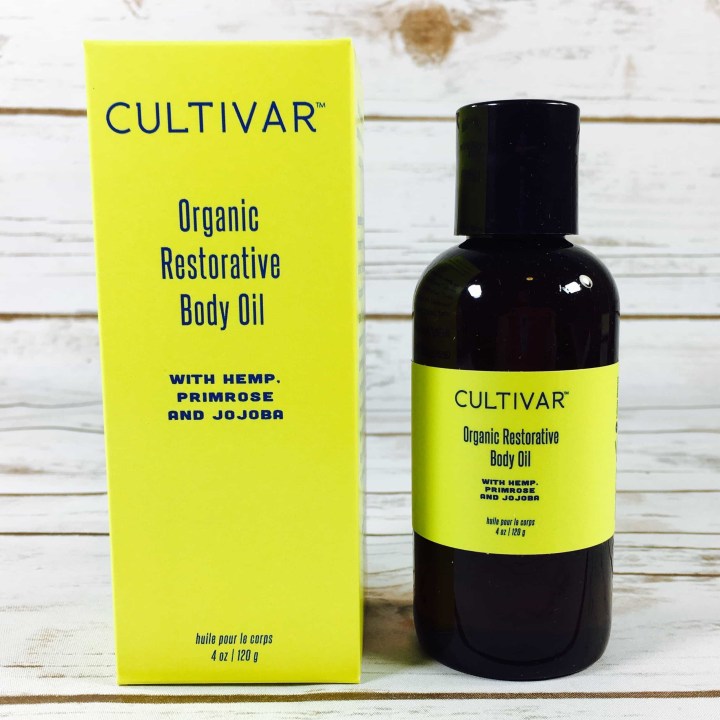 Cultivar Organic Restorative Body Oil ($48) I applied this body oil right out of the shower and before toweling off but it could be added to a bath, too. It smells very nice thanks to lavender, palmarosa, cocoa, muhuhu, and ylang ylang essential oils.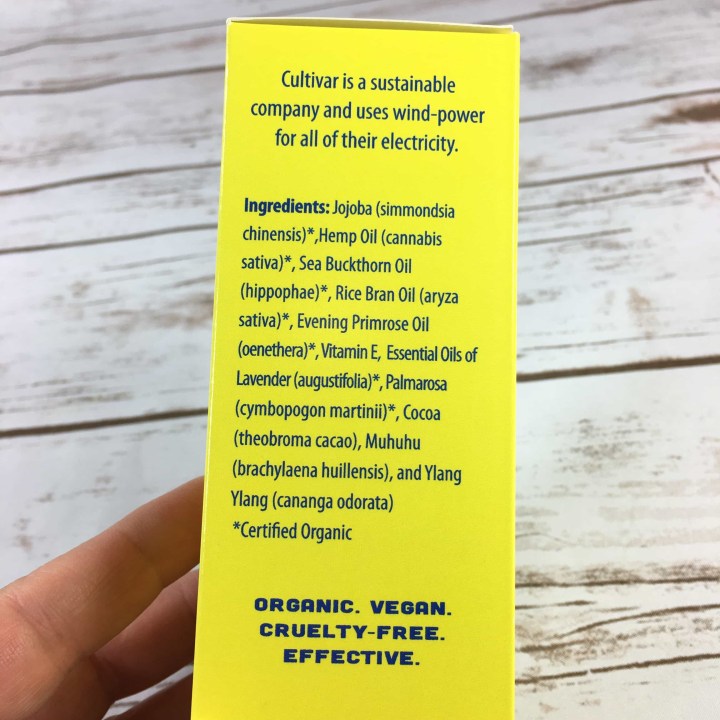 This blend of oils absorbed quickly and I didn't feel greasy. The scent faded pretty quickly so it shouldn't clash with  perfume.
Patience Fruit & Co. Organic Dried Cranberries ($1.90) bear very little resemblance to the Craisins sold in the grocery store. They are made with cranberries, apple juice concentrate, and sunflower oil and taste very good.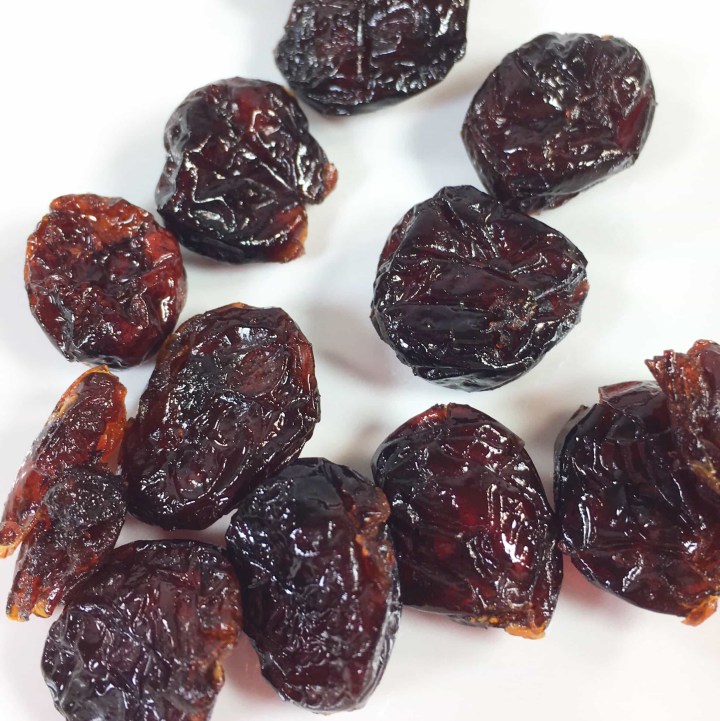 These are soft and plump, not hard and candied, and are not overly sweet, yet not too tart. What a nice treat!
My June Kloverbox looked so sunny and happy and I love the uplifting scent of the lotion and oil plus the antioxidant treat of naturally sweetened cranberries! June's box had a value of $77.68, which is crazy high, 3 times the amount paid for the box! I was a little disappointed with the labeling on the sunscreen but will use it as a nice body lotion and not for a day spent at the beach, pool, amusement park, etc.
What did you think of the June Kloverbox? Let me know in the comments!