PÜR Cosmetics occasionally offers a Mystery Grab Bag. Each bag comes with new or bestselling minis, and a guaranteed one full-size product – all worth more than $100 in value.
Unlike previous grab bags, the June mystery bag looked like it had brand new items, so I had to pick one up for review. This bag is still available!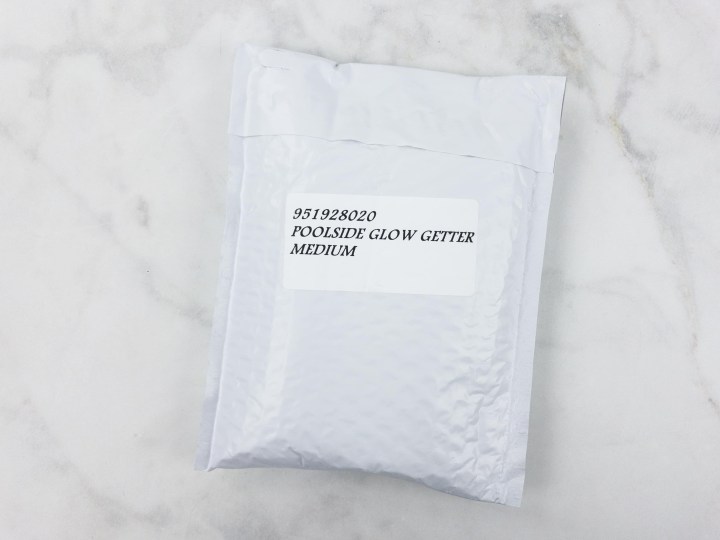 This one has a Poolside Glow-Getters theme and is customizable by skintone.
DEAL: Use coupon code SQUAD for a free gift -Rescue Squad Broad Spectrum SPF 25 Sunscreen! OR try code SAVE20 or TRENDMOOD for $5 off PLUS free shipping (must select free shipping at checkout).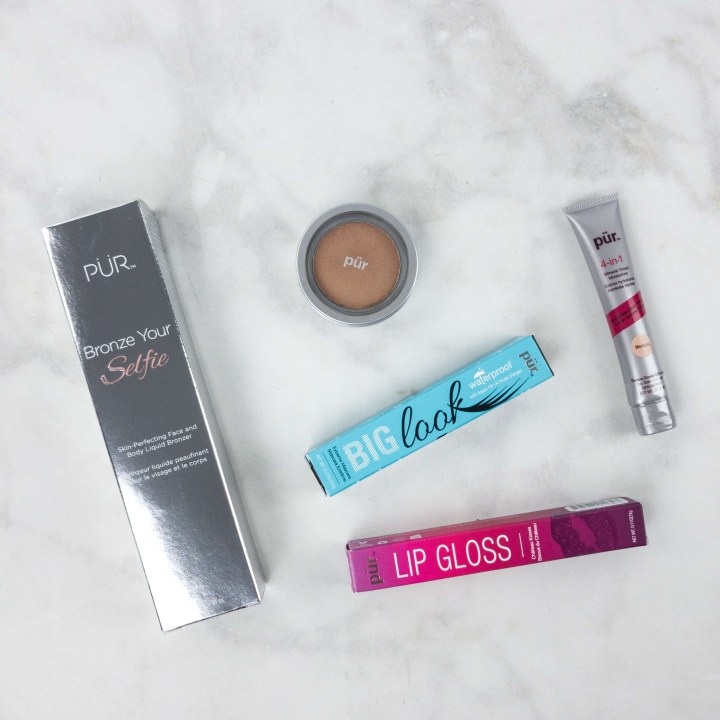 I got 3 minis and 2 full-size products in this bag!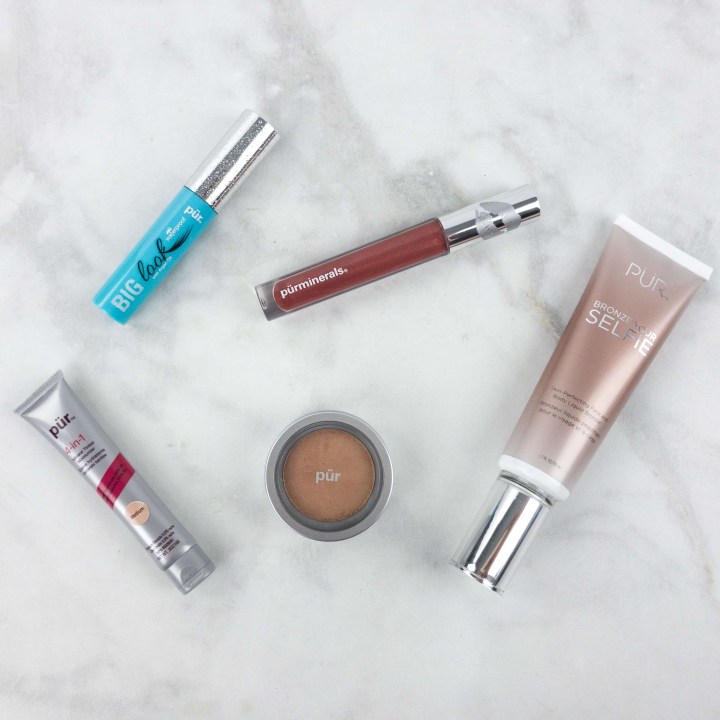 Everything in my PÜR Cosmetics Mystery Grab Bag!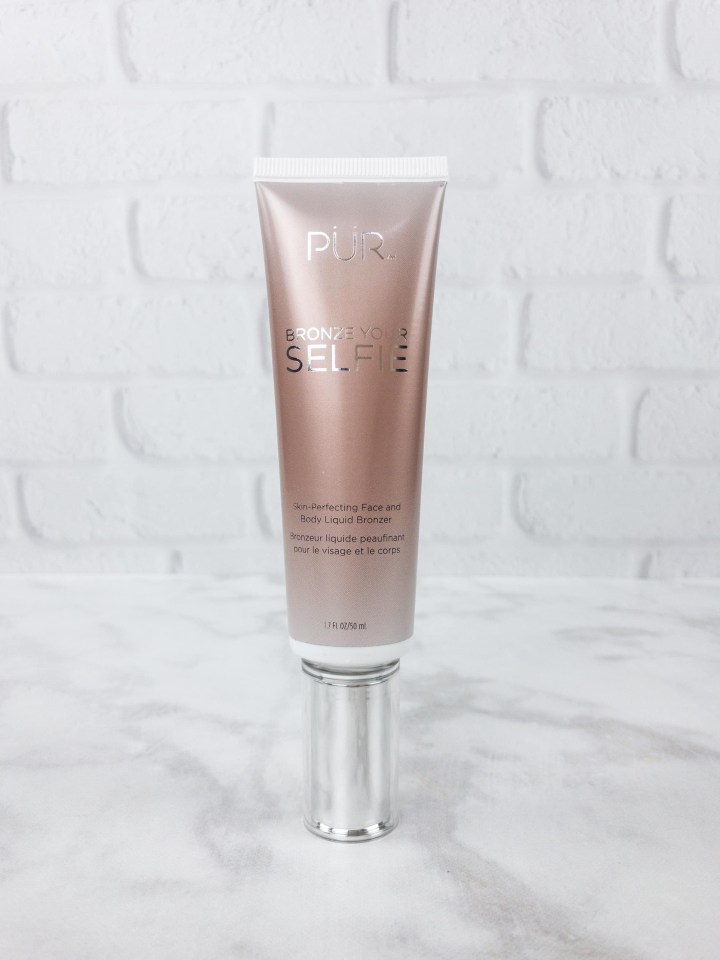 Pur Bronze Your Selfie Bronzer ($26) This shimmery liquid bronzer leaves a luminous finish and is perfect for both face and body.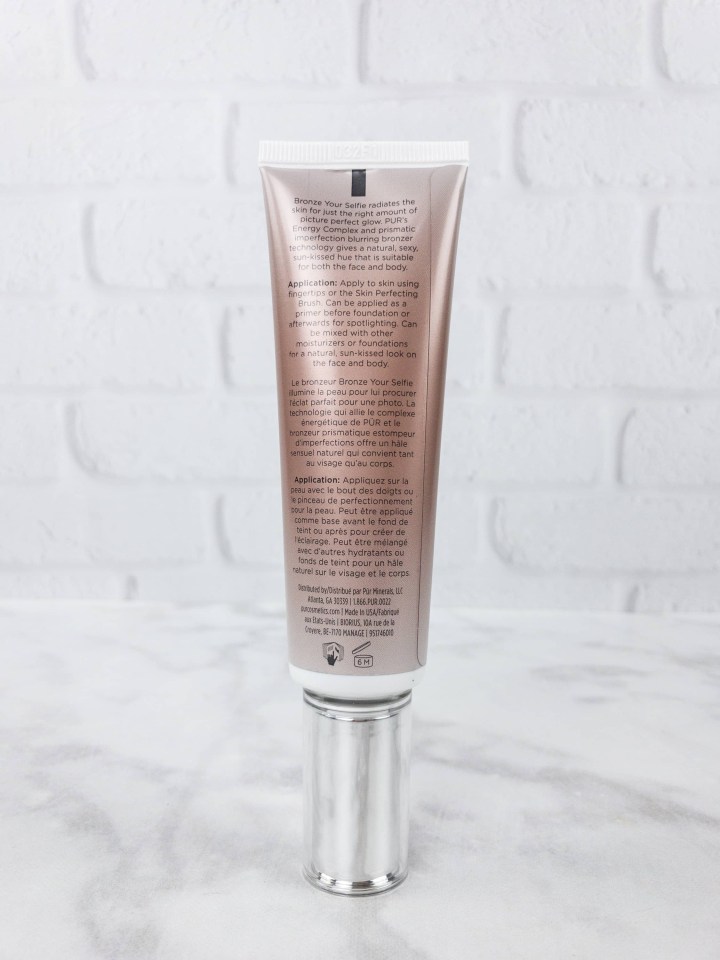 You can use it for an all over bronze or for more traditional contouring. The neat thing about this bronzer is that it incorporates blurring microparticles!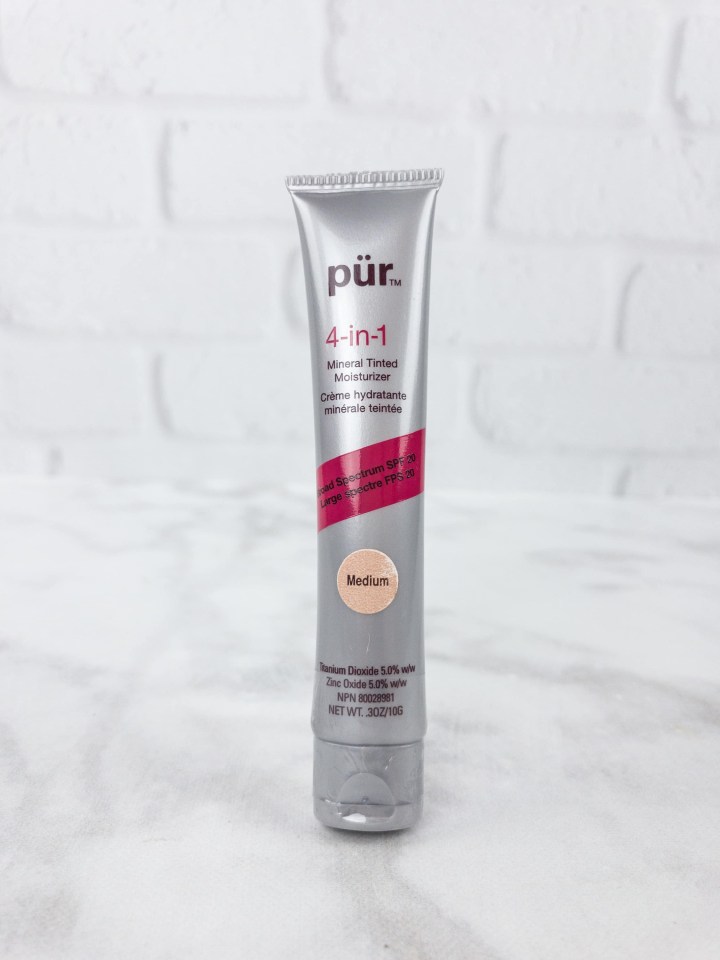 Pur 4-In-1 Mineral Tinted Moisturizer ($6) A little goes a long way with this mineral tinted moisturizer – which also has an SPF of 20! I found the matte non-drying finish perfect for summer. I picked it up in my summer medium skintone (this is the selection item). I really could probably go either way with this item, and would definitely need light for winter & fall. If the color turns out a little too light or too dark for you, you can use it under a different makeup, because it makes a nice (sun protective) base as well.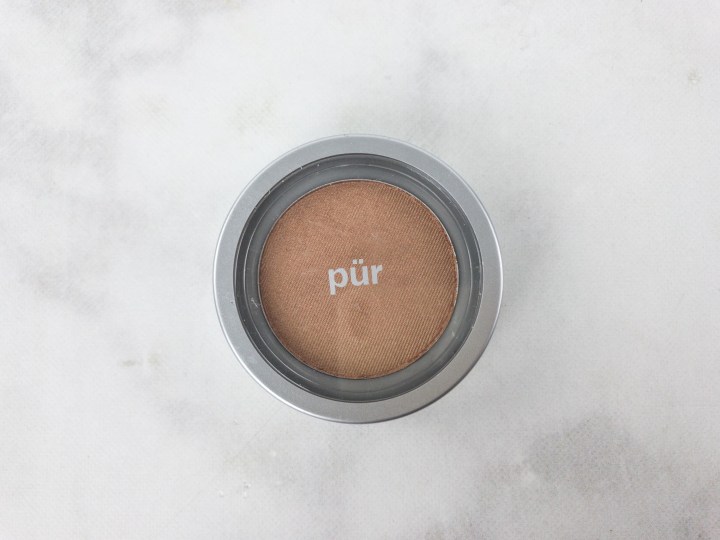 Pur  Mineral Glow Travel Size Mini Bronzing Powder ($15)
This mineral bronzer has a silky smooth finish and almost has a touch of pink to those golden glowing undertones. Because this is a bit shimmery, I was glad it came in a mini.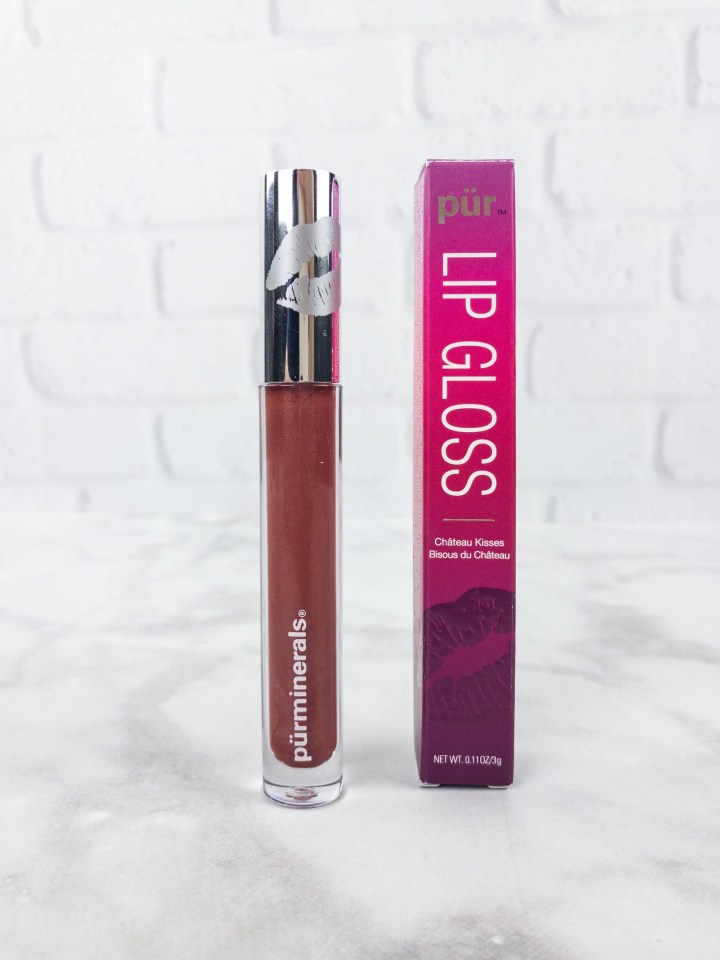 Pur Minerals Chateau Kisses Lip Gloss ($14) I received th is in the shade Bossy. I suspect that all bags have the same shade, but they may not!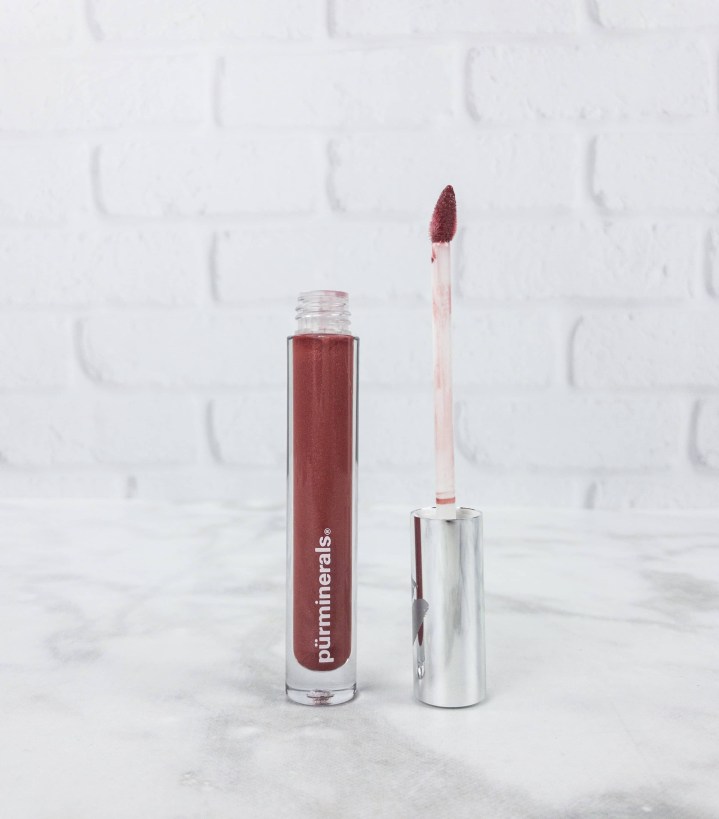 It smells fantastic (cupcakes!) and I really love this golden rose hue for summertime!
Liquid Bronzer, Powder Bronzer, Tinted Moisturizer (whoops squeezed out way too much), and Lip Gloss.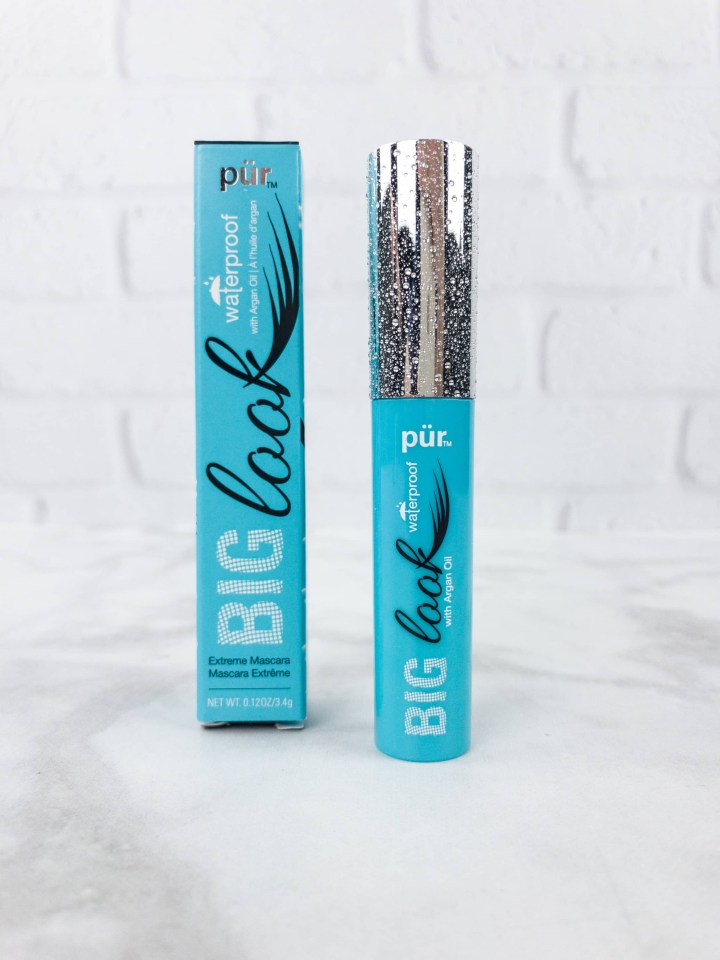 Pur Big Look Waterproof Mascara Extreme ($12) A mini waterproof mascara!
I'm really happy with this – I don't often wear waterproof, but summertime does sometime call for it, and a mini is perfect to get me through!
I was wowed by this mystery bag, especially with the coupon code! $73 in value, nothing was old or out of stock, and everything really was perfectly curated around that Poolside Glow Getters theme!
If you're interested in this bag, you can still pick one up! Try code SAVE20 or TRENDMOOD for $5 off PLUS free shipping (must select free shipping at checkout).