Earlier this spring Nerd Block + Reed Pop launched a new limited edition STAR WARS box full of Star Wars Celebration items for 2017.
This box is now sold out.
The box was $89.99 + shipping:
Do you love Star Wars? Of course you do! The imaginative worlds where lightsabers, blasters, wookies, and intergalactic battles exist come together for an extravaganza of nerdy delights! Nerd Block and ReedPOP have partnered up once again to bring you an exciting and special limited edition block that is filled with 7 EXCLUSIVE convention-only items.
Here's the info card!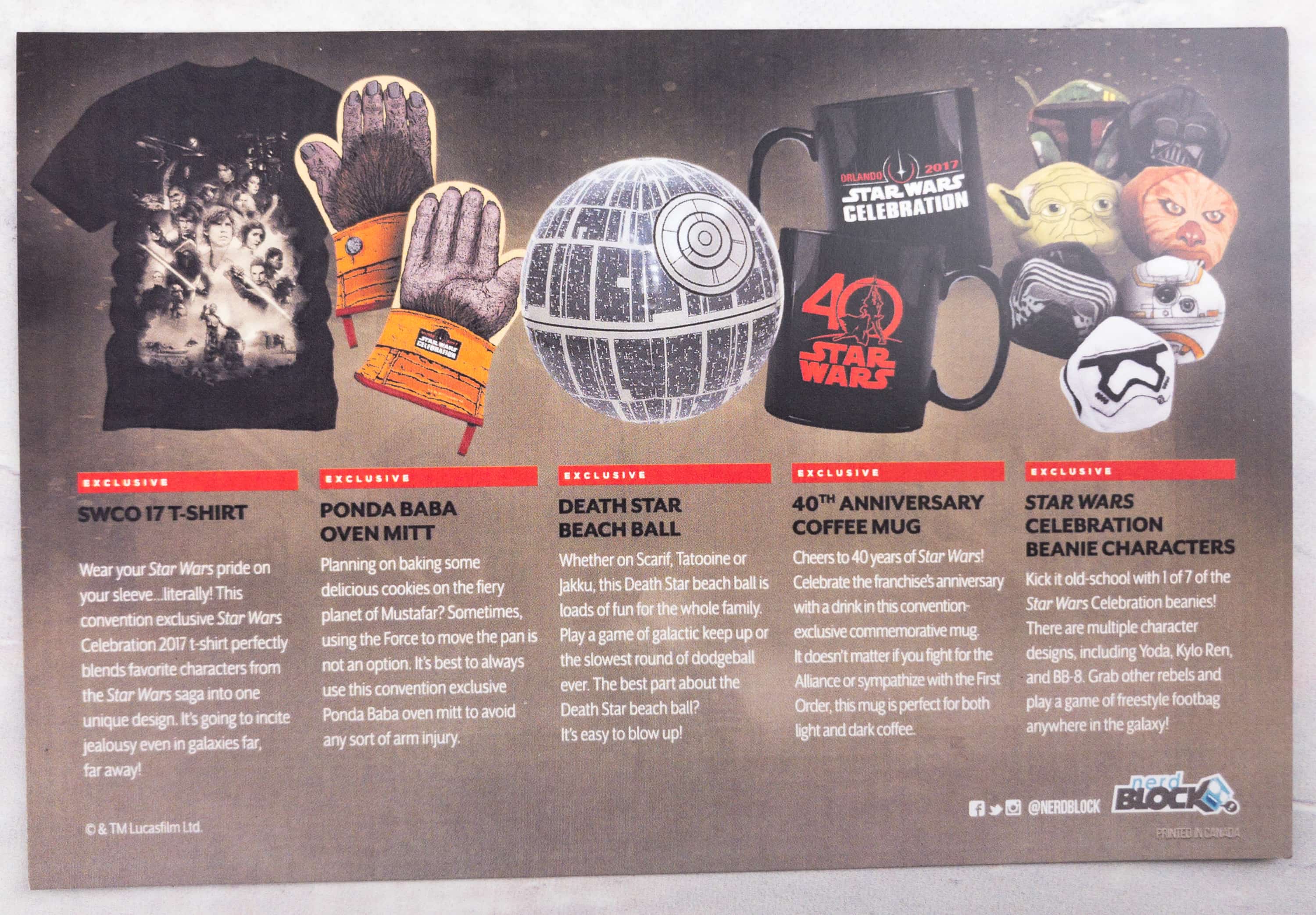 What do you think of the limited edition STAR WARS box?