That Daily Deal is now offering a smaller version of Pet Treater called Mini Monthly Mystery Box for Dogs. You'lleceive at least one bag of treats made in the USA or Canada along with one toy each month for $9.99 and free shipping. Small, medium, and large dog options are available. Subscribers will also have access to secret deals and add-ons.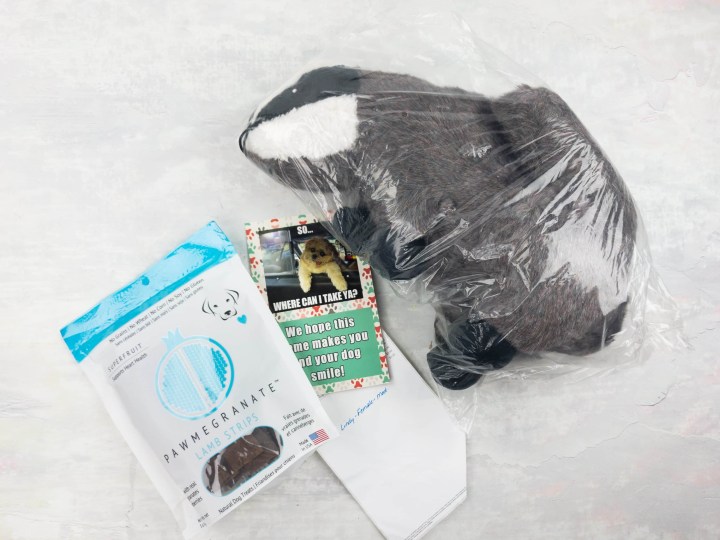 Here are the items in the May Mini Monthly Mystery Box for Dogs.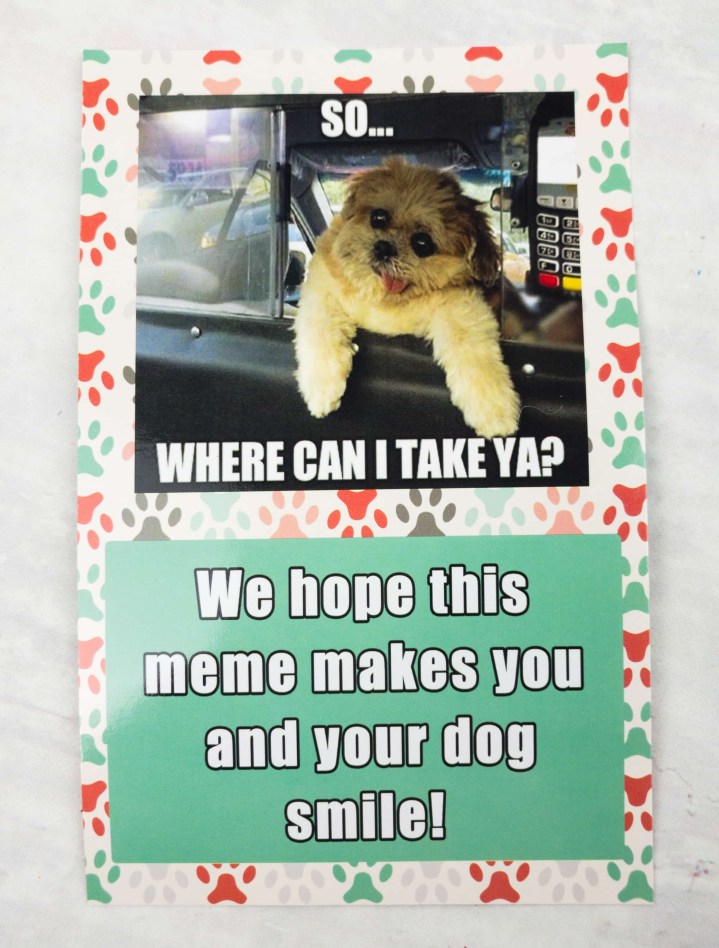 A card came in the box with a funny meme and I laughed!
Use LOVE-PT5 to take $5.00 off your first Pet Treater box (their full size monthly subscription) or code MINIBED to get a free pet bed!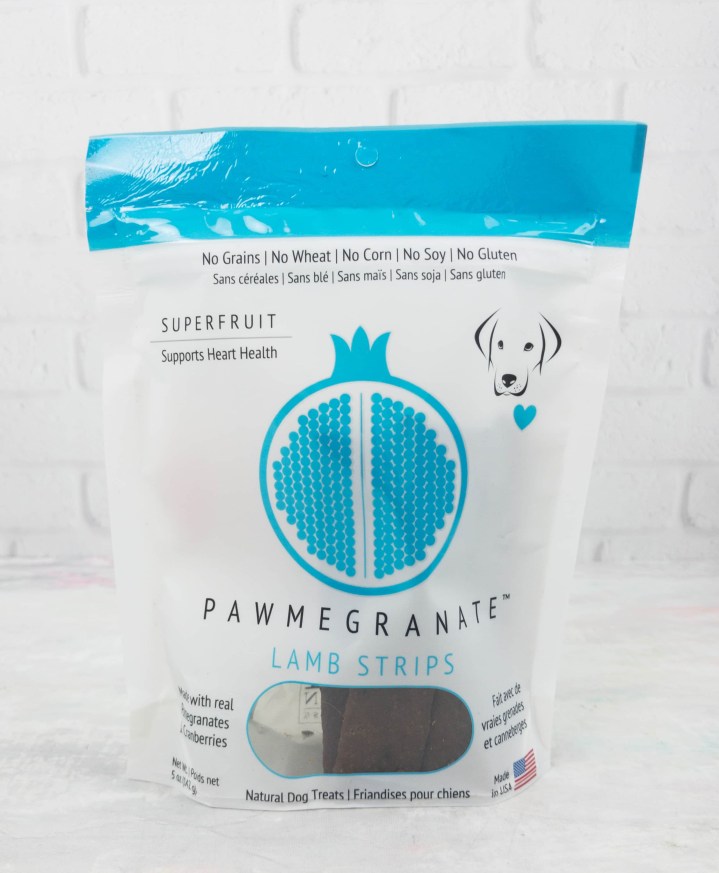 Pawmegranate Lamb Strips ($9.99) These lamb jerky strips are grain-, gluten-, and soy-free and come packed with antioxidant-powered pomegranates & cranberries!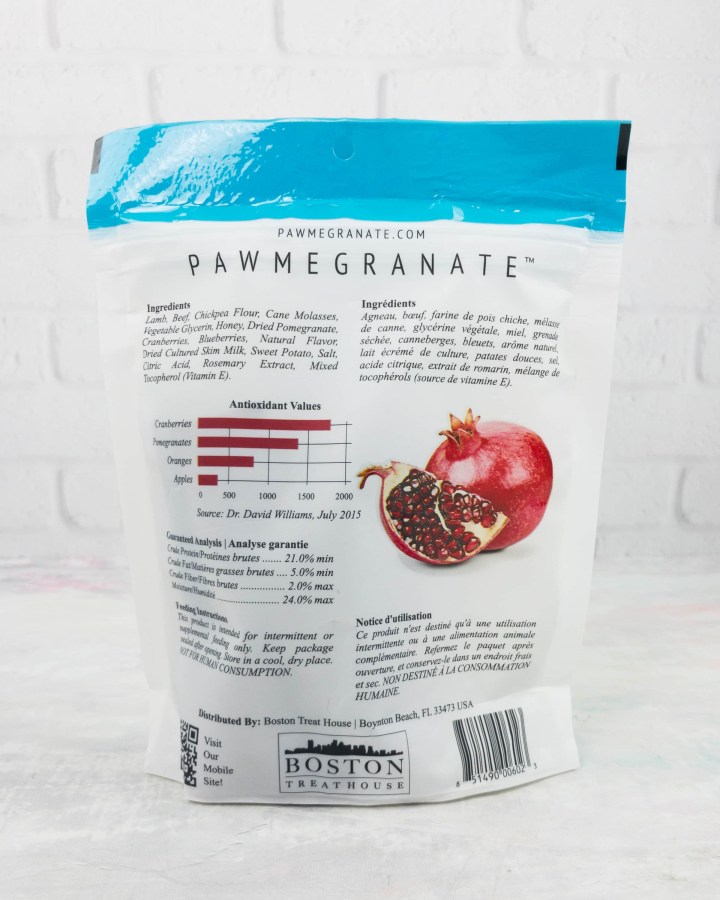 They're made in the US and have all sorts of goodies my dog loves, like sweet potato, rosemary (a natural preservative), and blueberries. They're also made in the USA.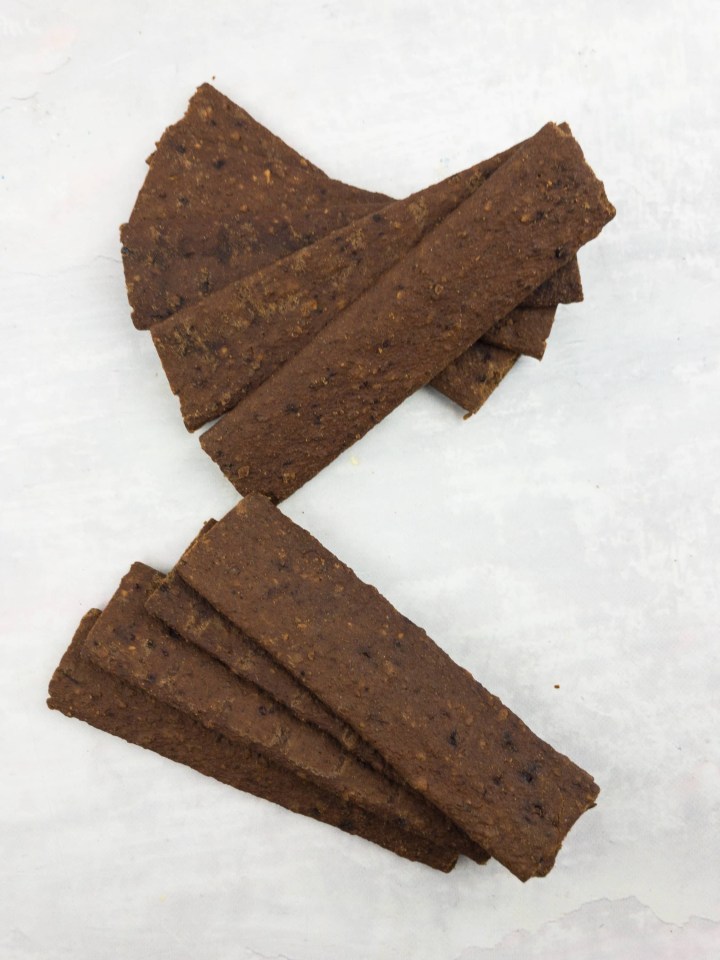 Lest you think this is a small bag – there's that many full-size jerky strips. This is a full-size bag of gourmet dog snacks!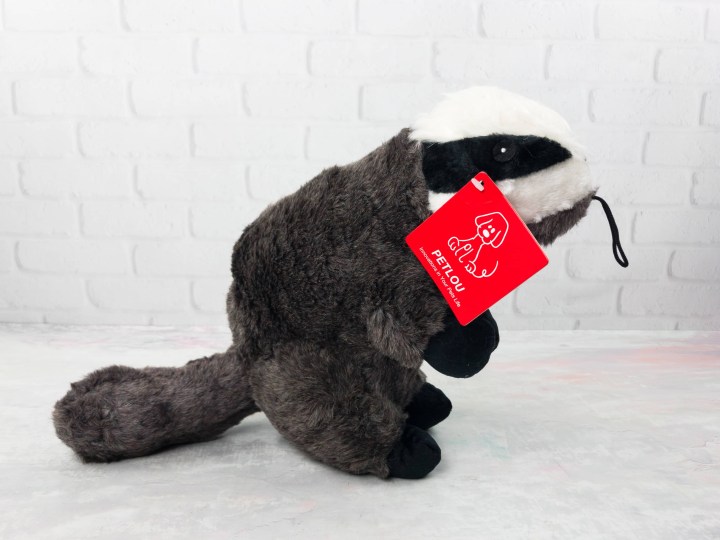 PetLou Raccoon Plush Dog Toy: Wow, so this is a giant toy! When we sent in our info for this box (which was received for review) Lindy got marked as medium instead of small, so it's nearly the size of her – but it has 2 great squeakers for little dog fun.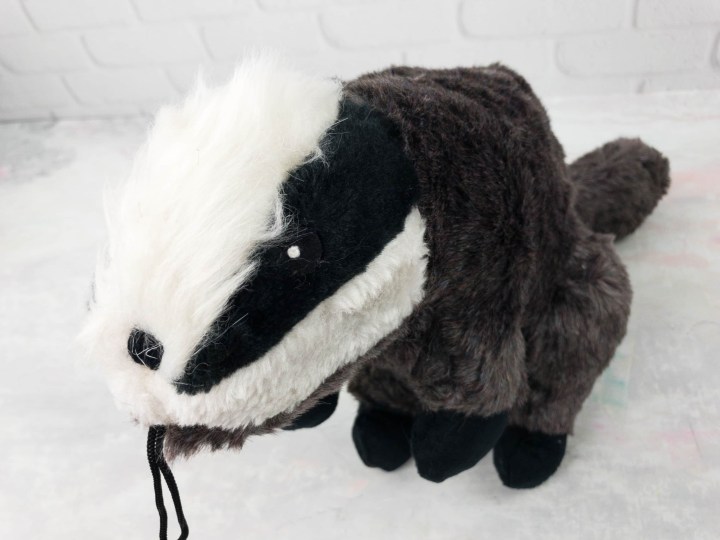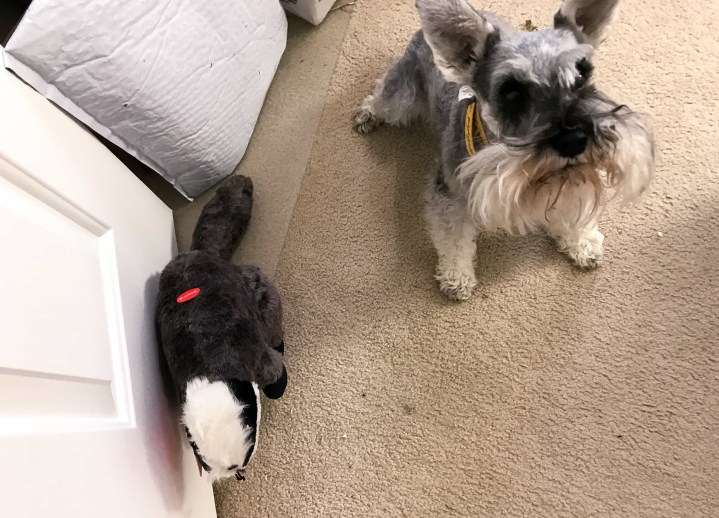 Lindy couldn't even see the raccoon because of the treats in my hand.
She danced around trying to get it!
We switched Lindy to the small dog subscription so the toys would be better suited for her, but she sure was a fan of those snacks! Lindy's all set up for a small dog box next round! If you need a new toy monthly and want some tasty snacks, this is looking like a good subscription for that!
Visit Mini Monthly Mystery Box for Dogs to subscribe or find out more!