Kidstir is a really fun kids' monthly cooking subscription box. You get a themed cooking kit sent to your door every month. Every box includes 3 recipes and accessories for each – 2 kid-sized tools and a special extra. On an annual plan, your first box comes with a great recipe binder to store all the recipes in so you can revisit your favorites. My youngest is my kitchen helper and he is loving getting all these kid-size tools to use!
DEAL: Save 20% off on the first month of your subscription! Just use this link and coupon code AFHELLO20!
Plus, when you subscribe to an annual subscription you'll also get a FREE cookbook binder! Plus all subscriptions get a bonus 2 years to select print magazines!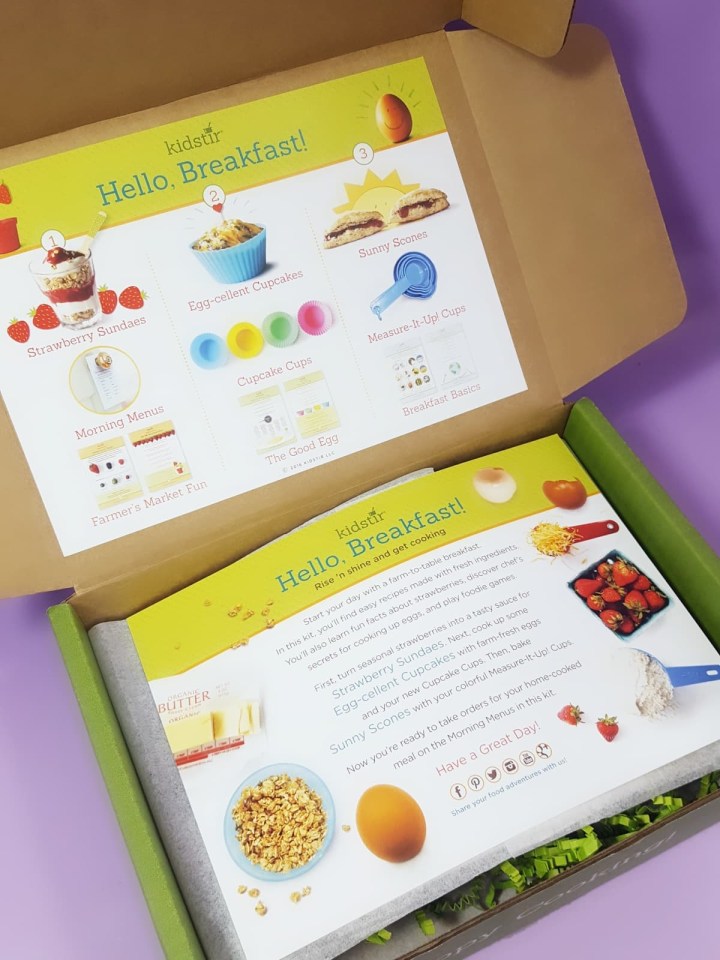 The theme for May is Hello, Breakfast! I'm not a huge breakfast food type person but all my boys love breakfast food. This will be perfect for them.
Everything in our May KidStir box.
The box comes with an information card that has the note you can see in the box picture above on one side and then a shopping list on the other.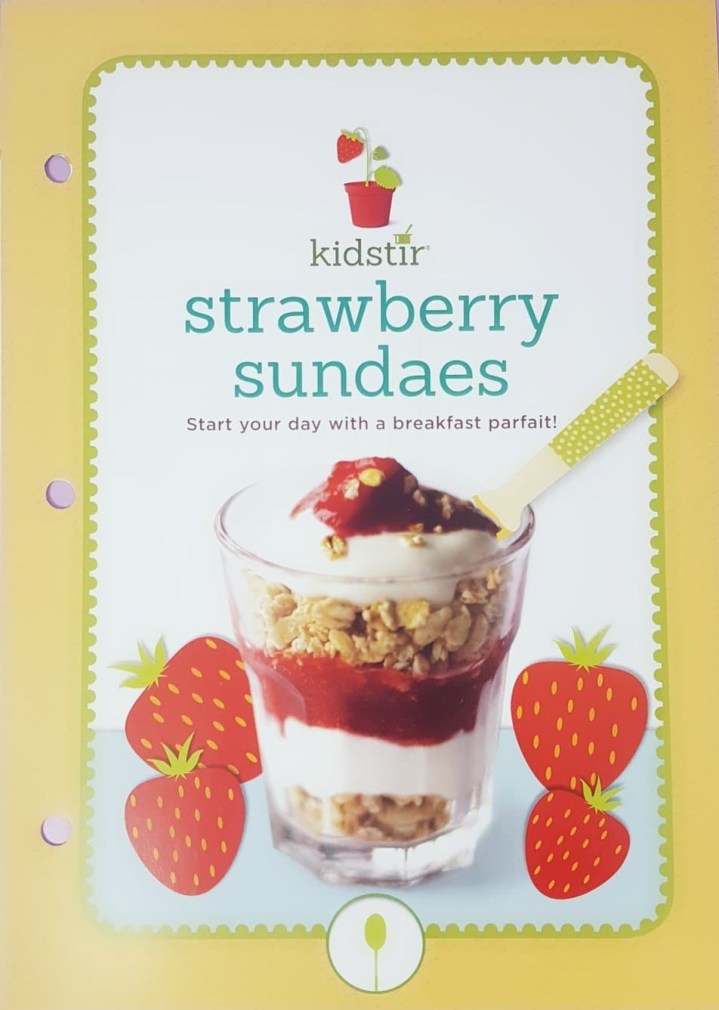 First up are Strawberry Sundaes which are like a Strawberry parfait. We love strawberries here and my boys actually take them almost everyday to school. We are just getting to the end of strawberry season here in NC but I'm sure this will be something we can put together. My youngest will love this. The extra for this one was supposed to be a morning menu however that was missing from my box.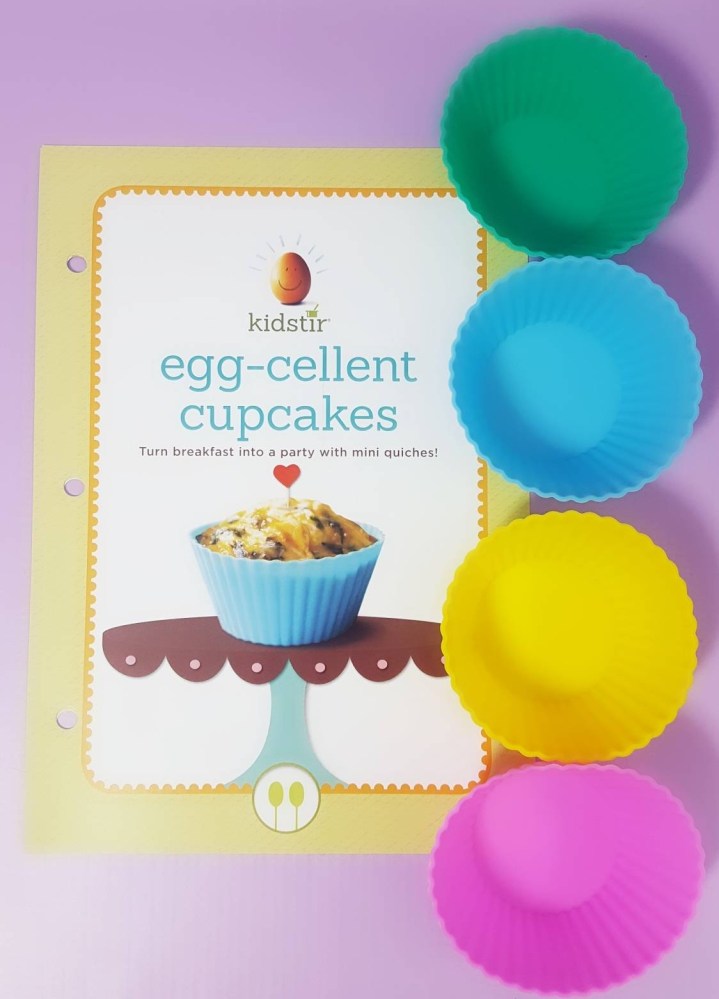 Everything is better when it looks like a cupcake! These mini-quiche like cupcakes will be a hit at any party. We love silicone cupcake wrappers and use them for all kinds of things but I've not really used them for breakfast. This could be good for a try one weekend morning.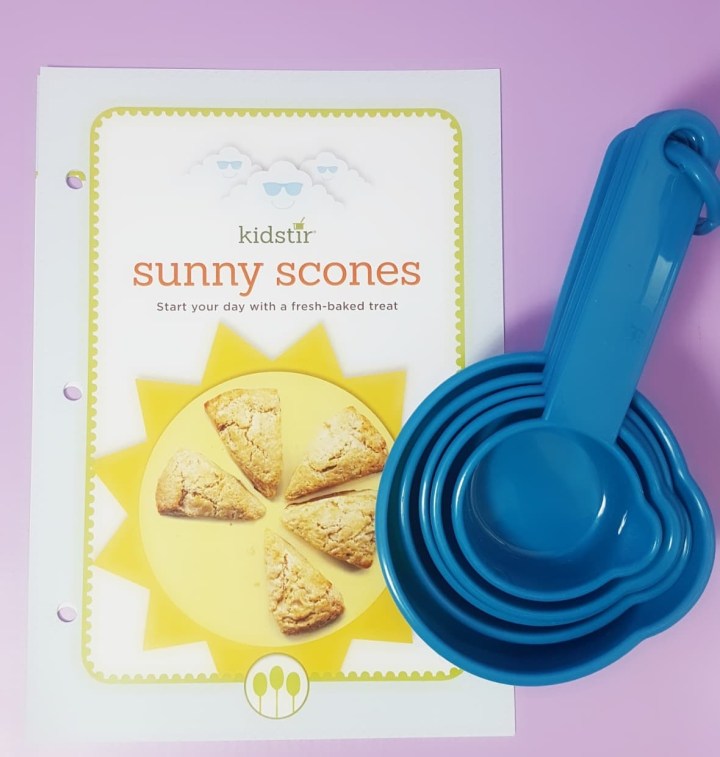 Sunny Scones are a nice tasty baked treat. These are a breakfast food that I can get behind.  The extra with these are measuring cups and you can really always use more of these. I feel like everytime I really go to cook I'm needing the same size one over and over so I have to wash and reuse depending on what I'm mixing. My son will love to have his own set.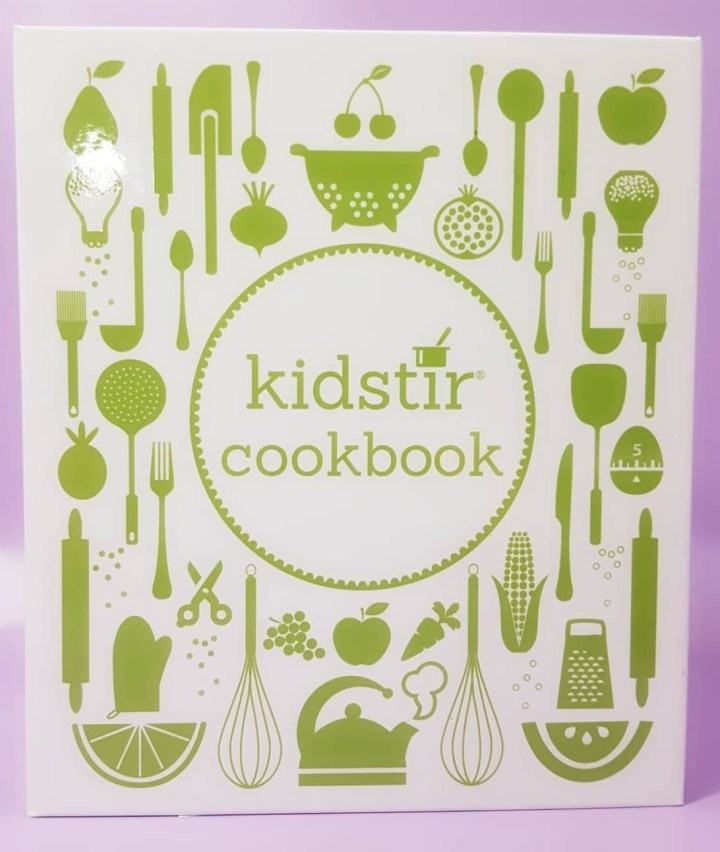 I mentioned above that with your first box you get a cookbook and here it is. It is the perfect size to hold all of your recipes in with lots of tabs on the side. It is a 3-ring binder so you can always add more of your own if you want to.
A breakfast fun box from KidStir for May. While breakfast food isn't my favorite these are recipes I can get behind and make work for meals I will eat. Since mornings are crazy we often do breakfast for dinner and these will be fun to cook up with my boys. My youngest is always wanting to make his recipes right away when he sees them so I'm betting this will be on the menu next week.
Have you cooked with KidStir? What is your favorite breakfast food?