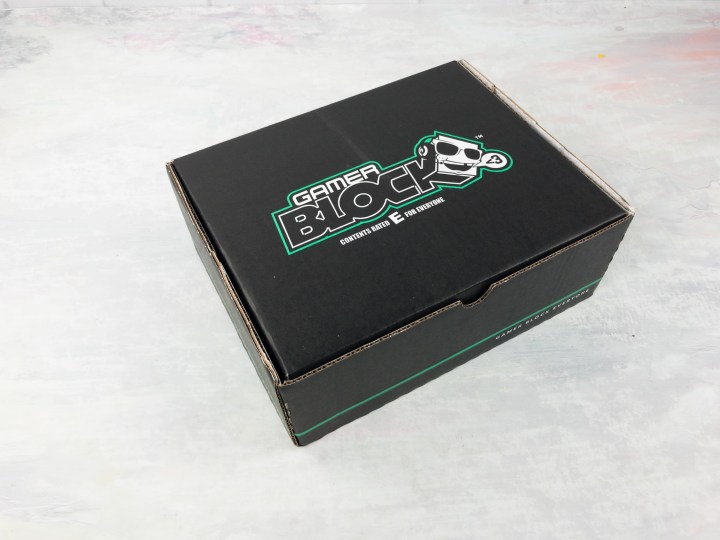 Gamer Block E (for Everyone) is a monthly subscription service that delivers collectibles and wearable items with the video gamer in mind. The contents in this box are rated E for Everyone.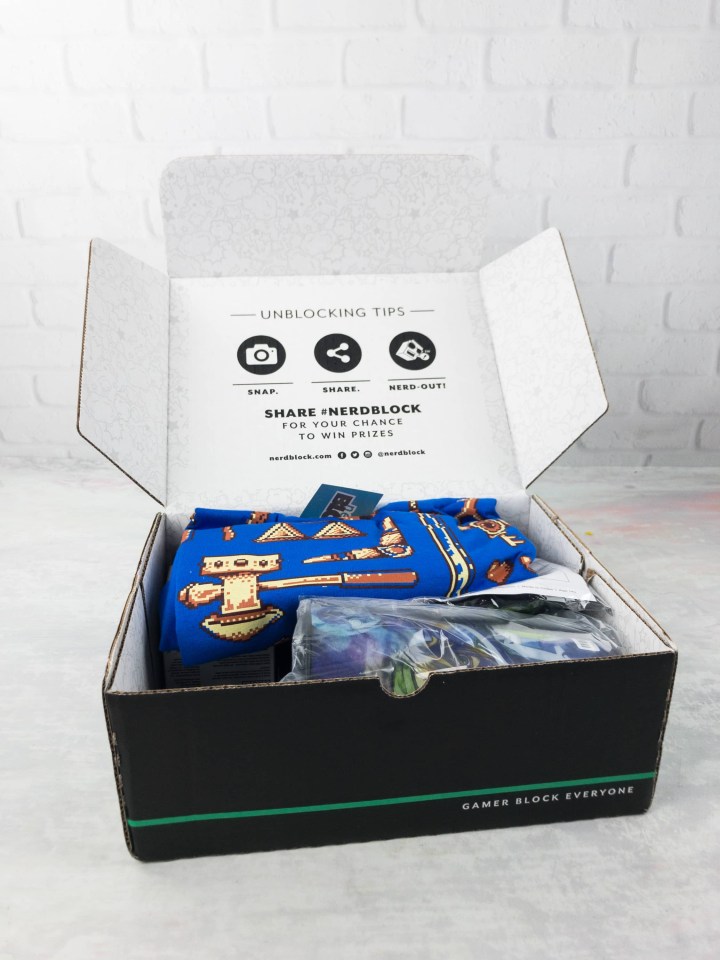 DEAL: Save 15% off your first box. Use coupon code HELLOSUB16.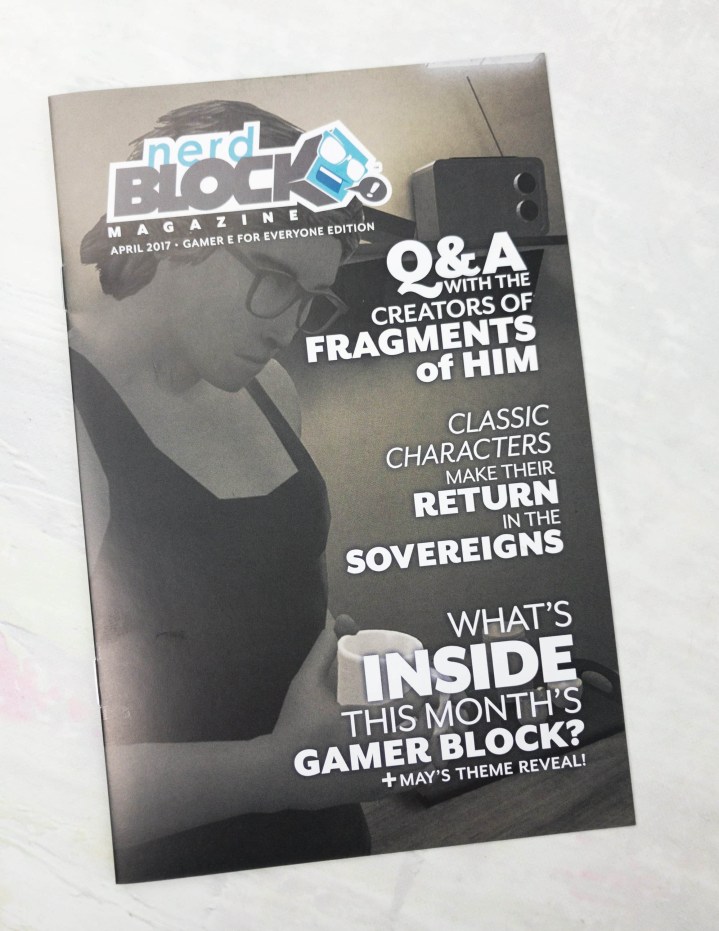 Each month includes a booklet called the Nerd Block Magazine and this month's issue feature contains an interview with the creators of 'Fragments of Him.'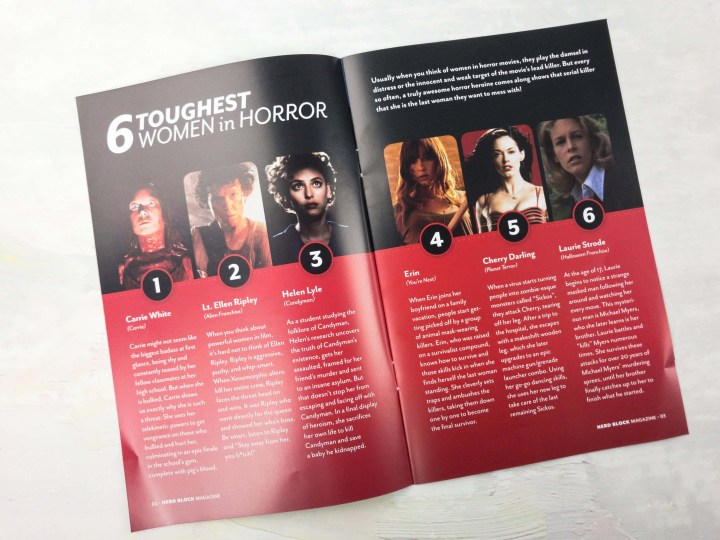 Honestly I wasn't entirely keen about horror features in the magazine for this block. The back also advertised Horror Block.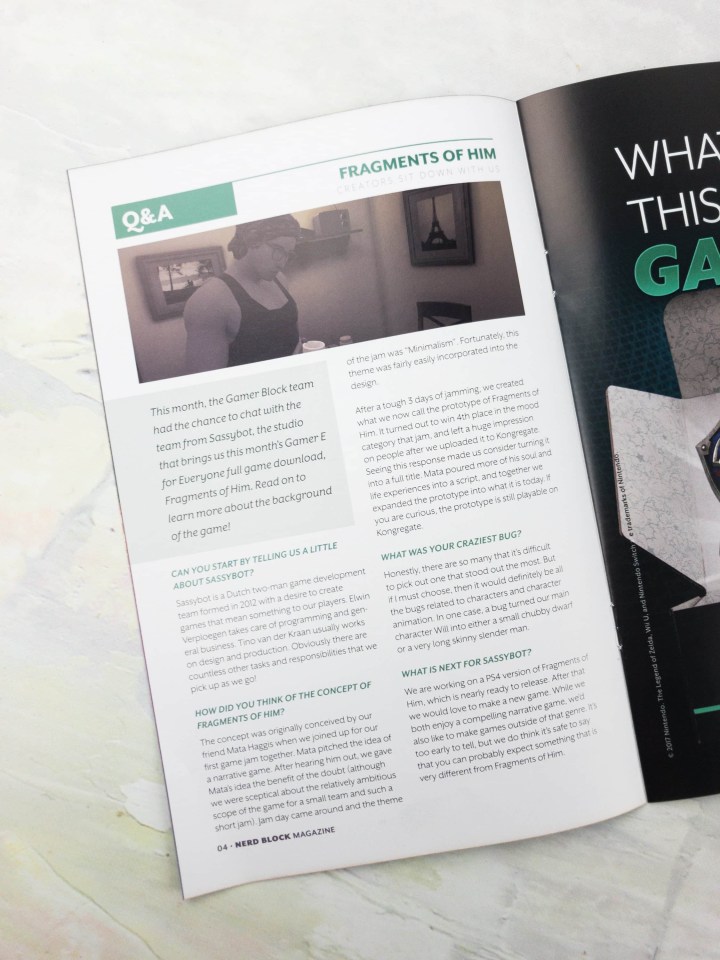 A q+a feature with the creators of Fragments of Him.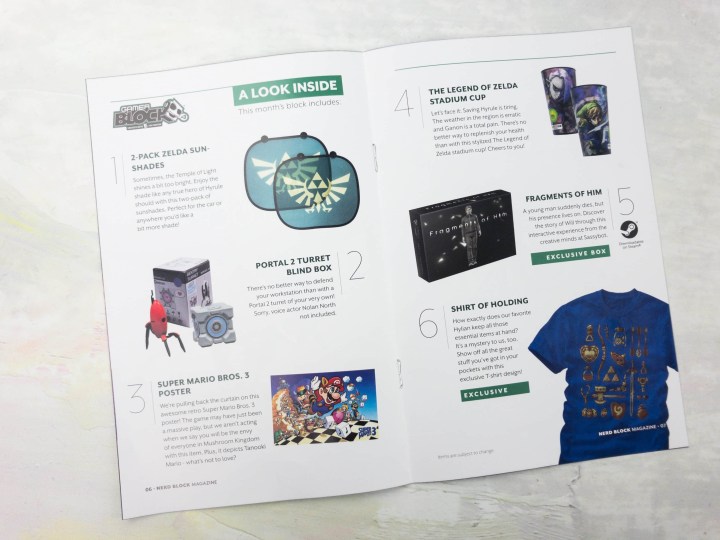 The centerfold contains the list of all the items and their description.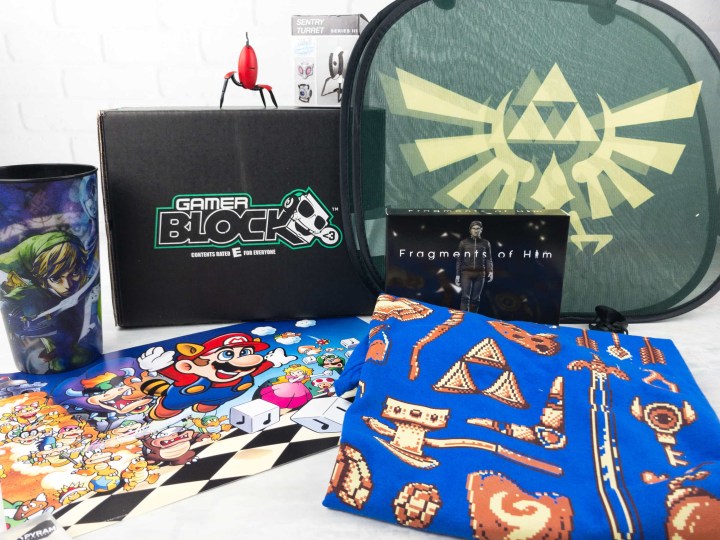 Here are the contents of Gamer Block: E for Everyone April.
Super Mario Bros. 3 Poster ($6.98) A licensed Nintendo item!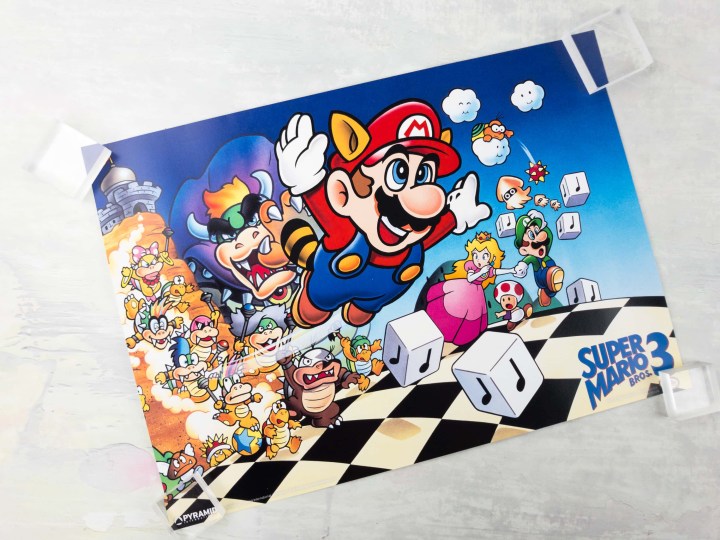 What a fun poster from Super MARIO 3! It's high quality thick paper and it was rolled, so I could also frame it. It's larger than the art prints that sometimes come in the box.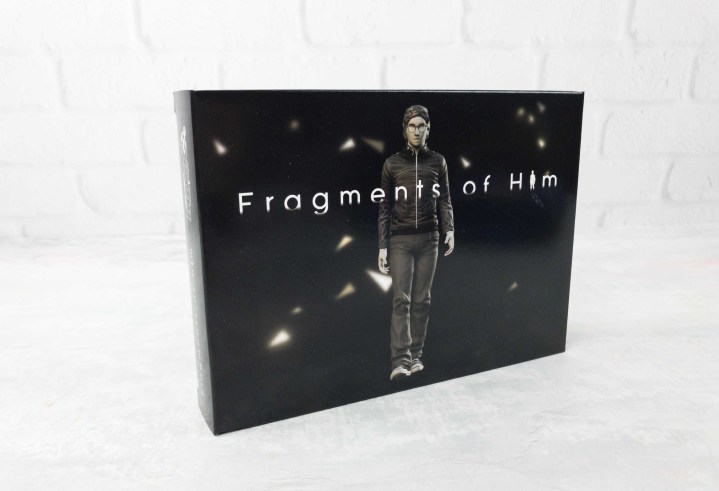 Fragments of Him Steam Download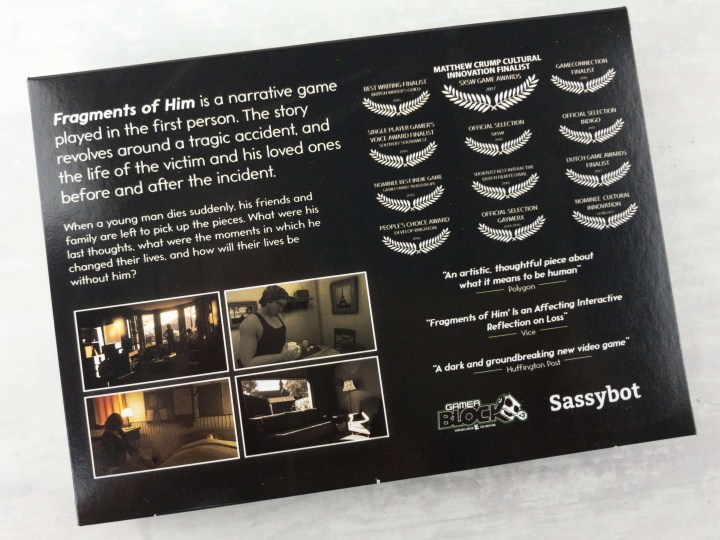 This game revolves around a tragic accident and the life of the victims and his loved one after the accident.
This is so vague – did he commit suicide? Is this subject matter really E for everyone? It just didn't seem like a family game.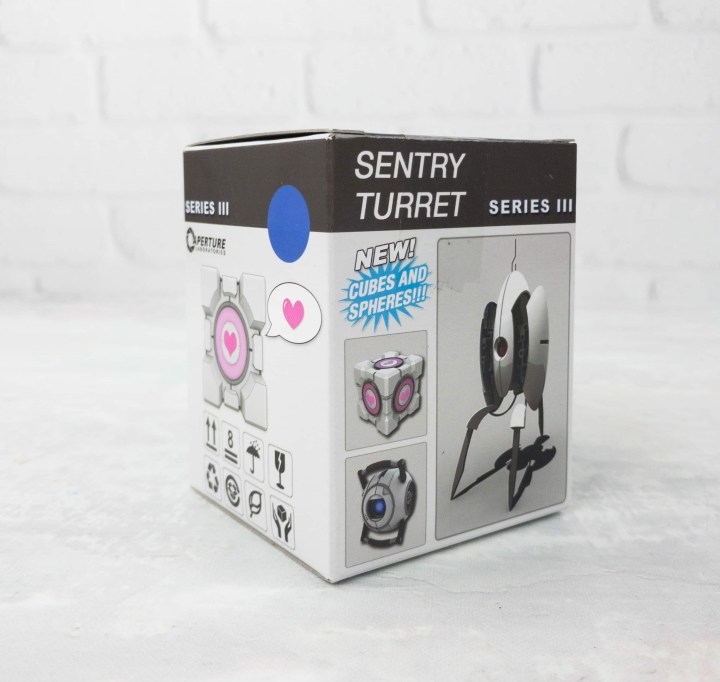 Portal 2 Turret Blind Box ($8.99)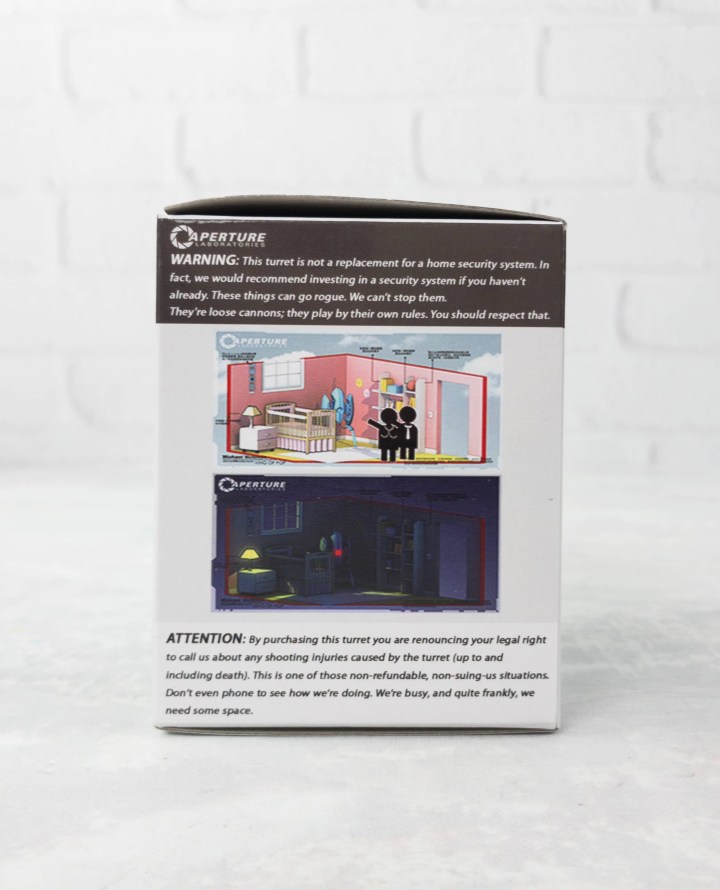 These things can go rogue! I love the Warnings on Portal 2 goodies.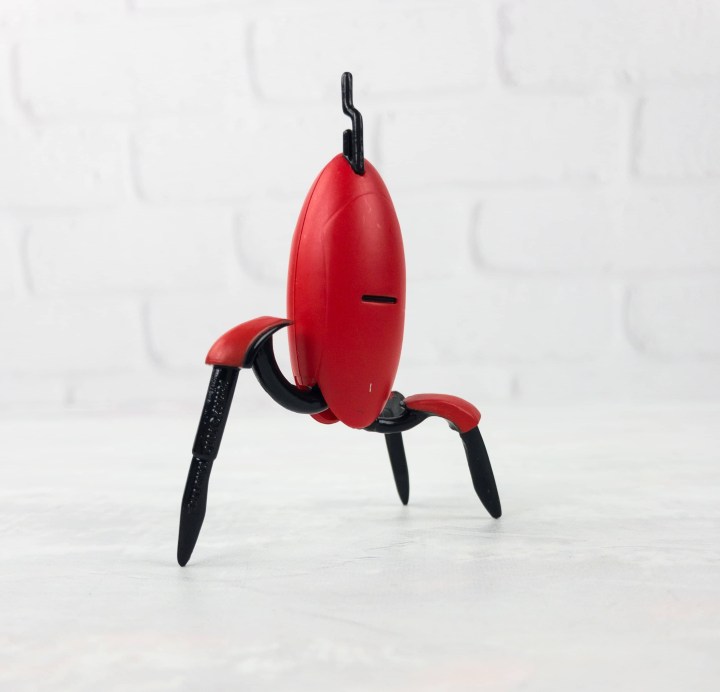 I got a red sentry! Hopefully it won't go rogue.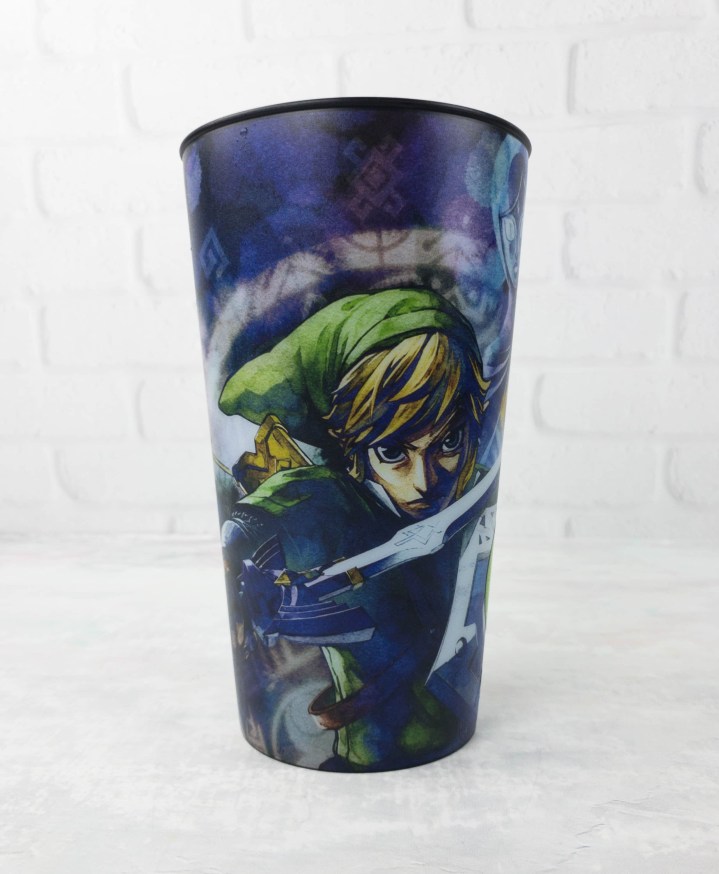 The Legend of Zelda Stadium Cup: Link is looking intense here!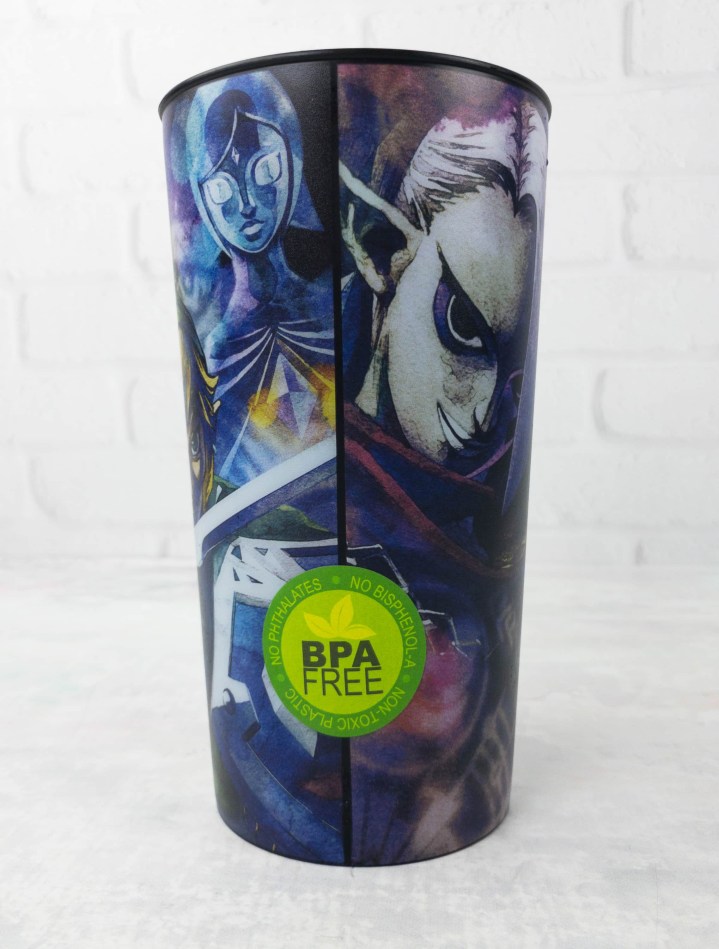 This cup is HUGE! It's also BPA free!
Along with Link, we have the princess Zelda!
Legend of Zelda Sun-Shades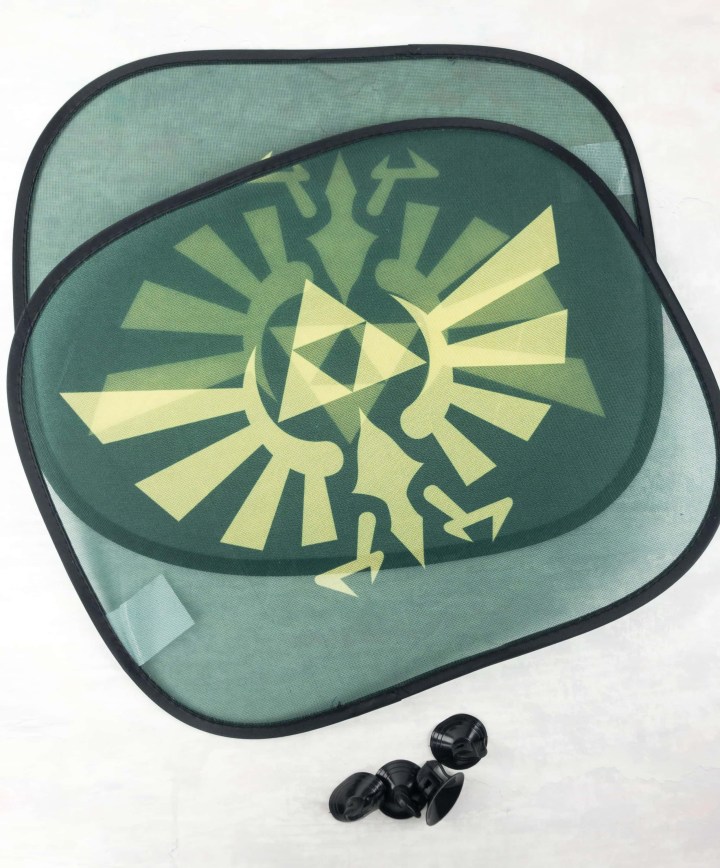 When I opened the package the little hooks flung themselves right across the room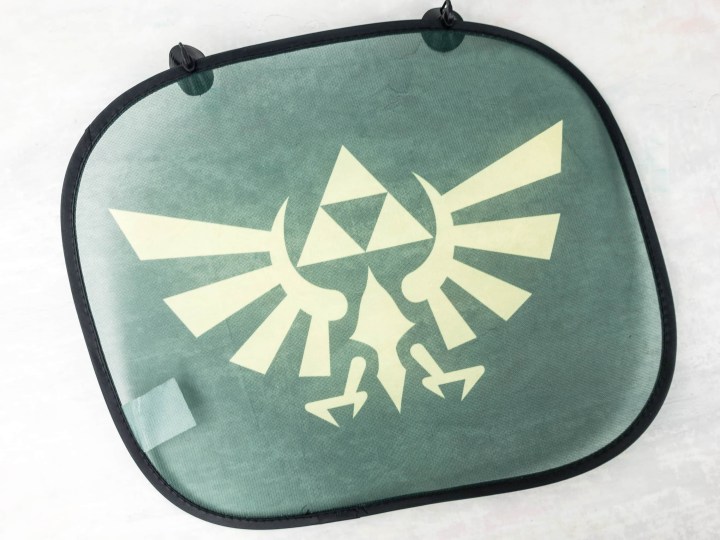 You just put the little clips on the top and it shades you from the sun! More gaming for the back seat!
Shirt of Holding: Everything Link holds from Zelda! I think it's mostly Ocarina of Time, but not 100% sure. But it's super cool!
This month's block was pretty good and I liked everything except for the game and the horror ads in the mini mag, which I didn't think were quite to the target audience of this box. However, there were 4 Nintendo items, which was amazing and 100%! Zelda fervor is still at a peak and the timing for these goodies is perfect!