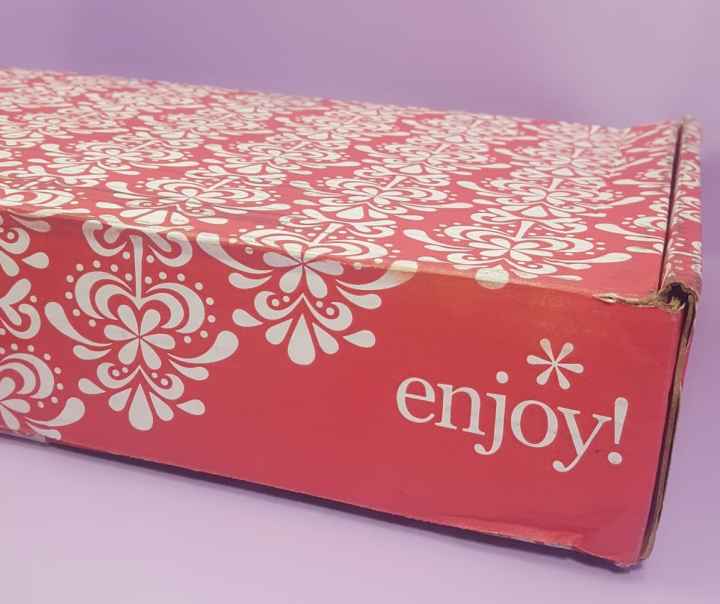 When Brandy writes and asks if you want a new Erin Condren planner you immediately say YES!!! I'm a huge Erin Condren fan and while I have tried other planners I always go back to hers. I have one I use daily for work but I've been wanting to get another to use as more of a family journal/slam book. Getting one of the new 18-month planners will be perfect for that.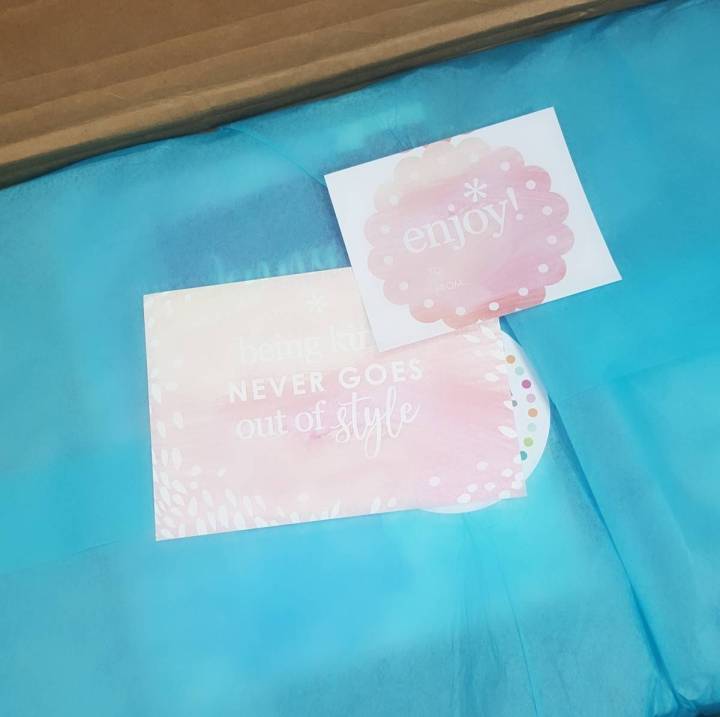 The box that came was huge and my husband even commented on its size. I couldn't wait to dig in! When you first open it, everything is nice and wrapped in tissue with a sticker on top.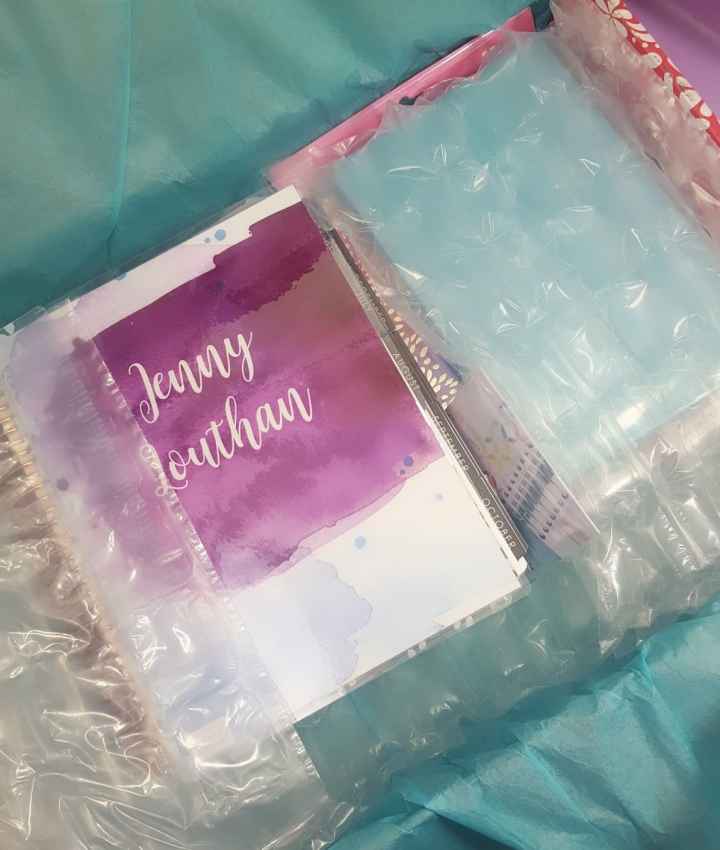 All of my goodies were well protected in their own packaging.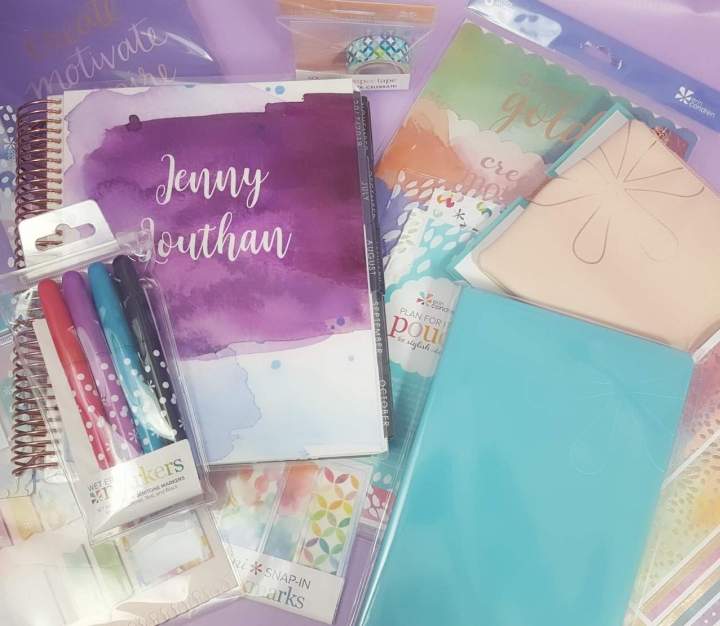 Everything in my box! So many great and fun things in here. I spent a very long time oogling everything and just putting my hands on them.
I had to start right off with my new planner. If you can't tell by my backdrop I LOVE LOVE Love purple and when I saw this watercolor splash background in amethyst I just had to grab it. I knew this would be that starting cover for my planner for the year.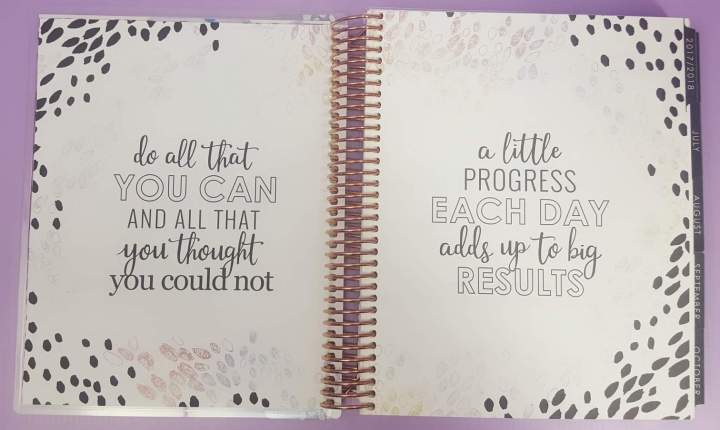 I opted for the neutral color palette this year since I knew I was going to be adding lots of color with pictures and stickers and other embellishments. I noticed right away that the paper is thicker. Erin Condren has partnered with Mohawk paper and has high quality 80# paper this year. It is so smooth and thick and luxe.
The horizontal planner gives me room to jot any notes from what we might have done, place some pictures or ticket stubs or any other ephemera. For 2018 you can choose from horizontal, vertical or hourly. Can you see I choose the rose gold coil? Rose Gold is so in right now and I'm loving it. Everything is so pretty.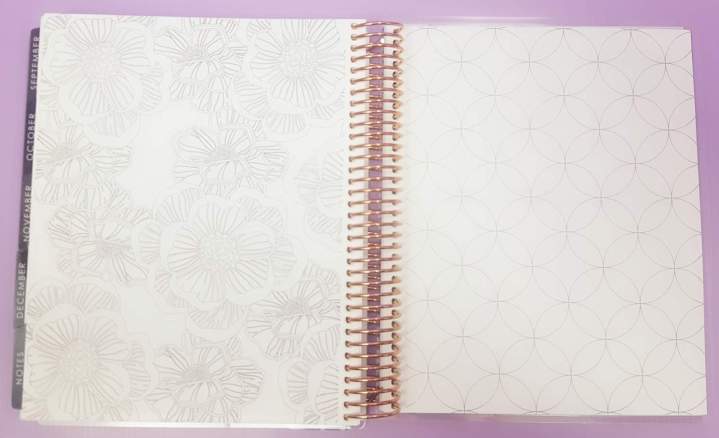 As I was flipping through at the back of the book, they included some extra coloring pages.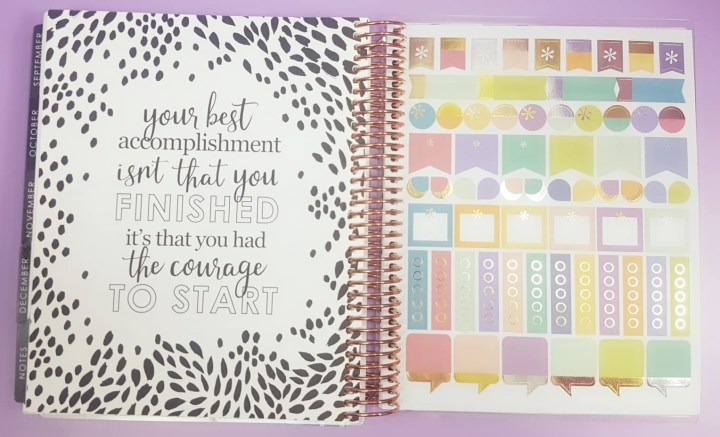 There are also a couple pages of stickers to start your decorating.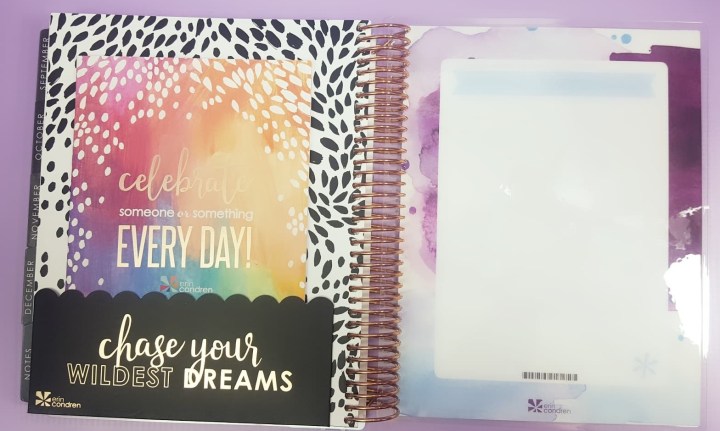 The back page is full on dry erase so you can jot any notes or lists that you might have. It also included a pull out date reminder.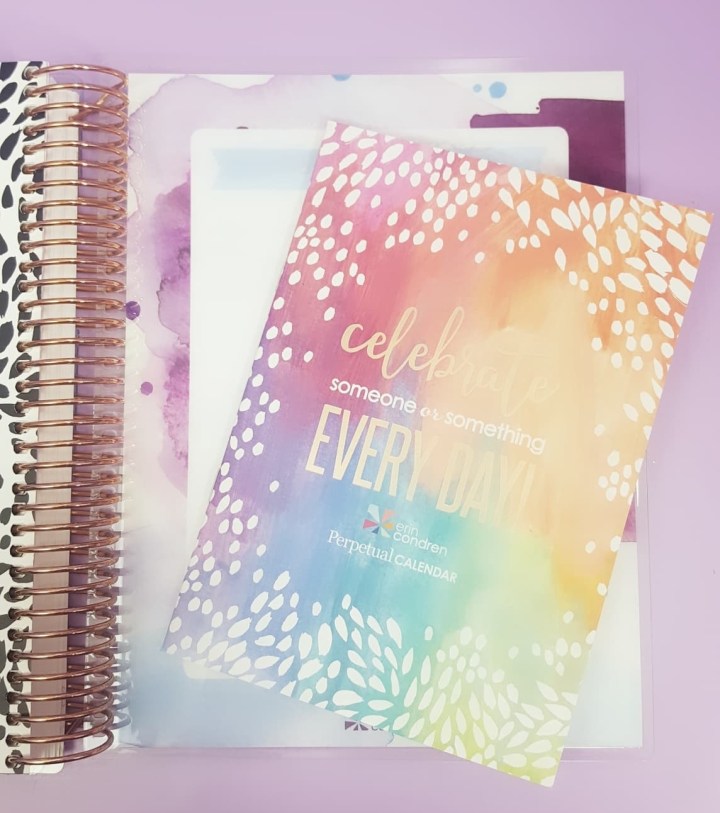 The date reminder just has a list for each month with the date. It will be great to keep a running list of birthdays and other repeating dates that you need to know. It will be easier then flipping through a big planner and trying to keep up with them all. I'm going to spend some time this week filling it in.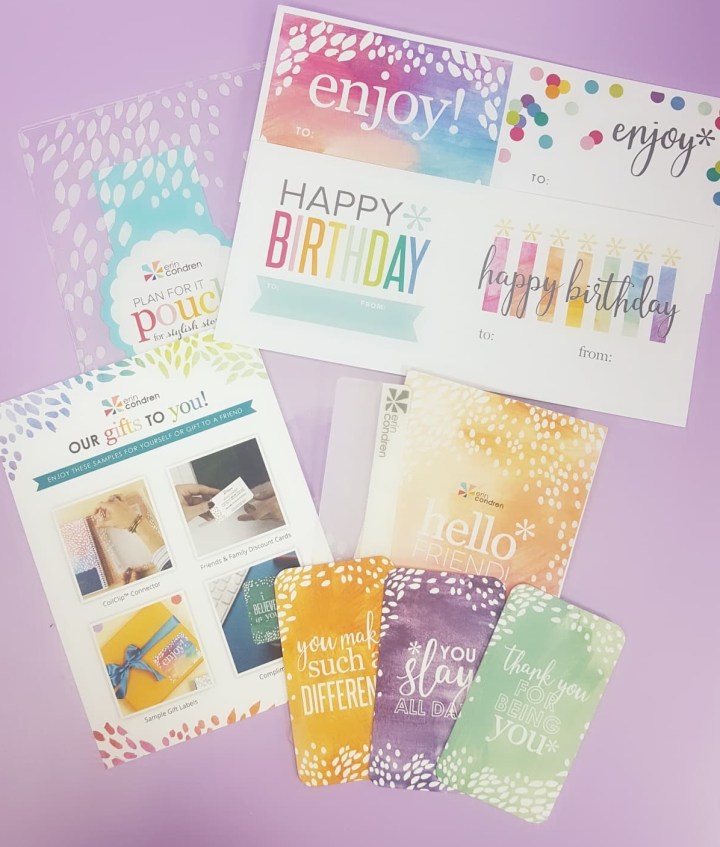 Each Lifeplanner also comes with a pack of cute little cards and extras.
Here's a look at some of the planner accessories you can throw in your cart to get your planning going: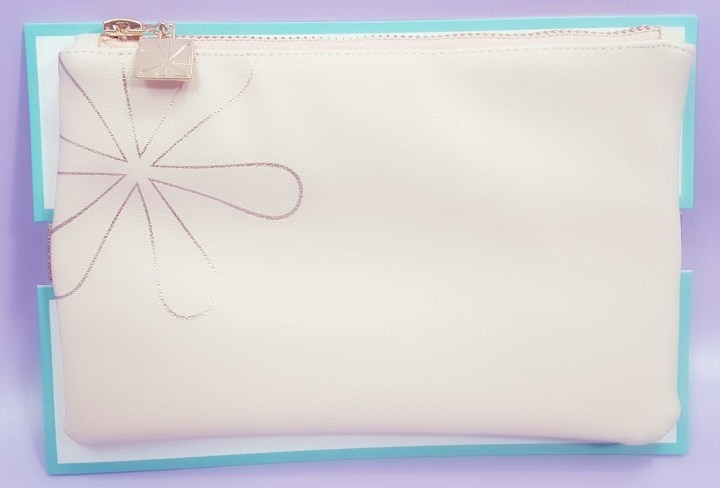 With all the goodies that I have going with my planner, a "planny" pack is so fun and really I just laugh everytime I say the name. It is like a fanny pack for your planner.
You can just slip this on your planner and keep your goodies ready to go for planning whereever.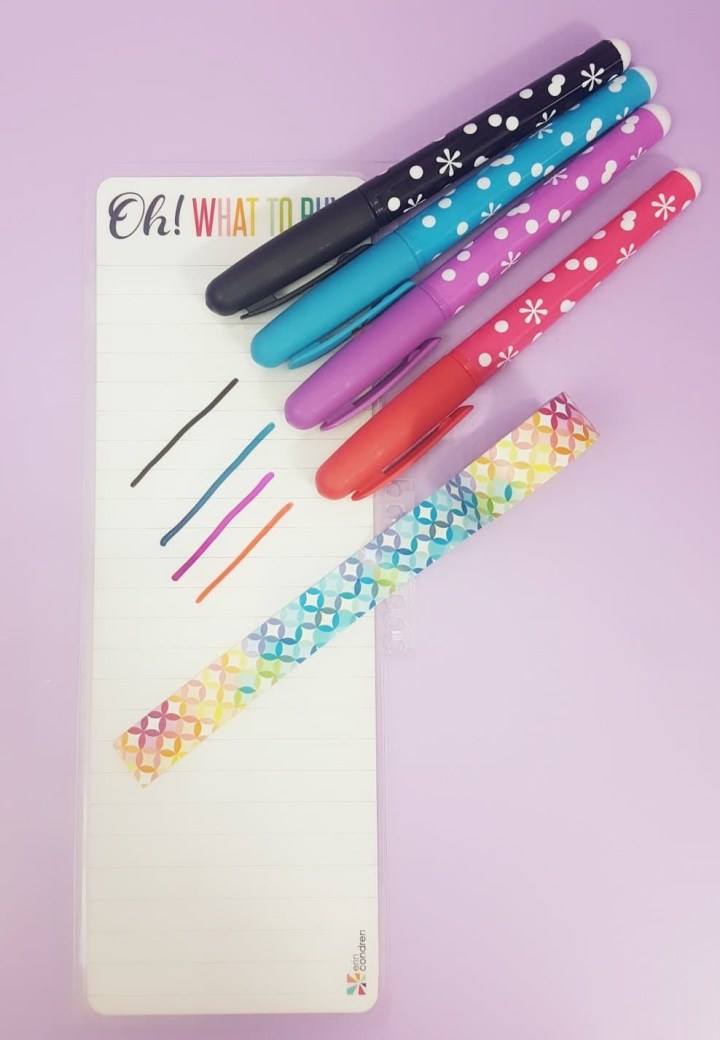 This is a dashboard I already owned but it is great to show the dry erase markers. You can write right on it and then just wipe it away when you are ready to start again. I keep them in my monthly planner for quick thoughts and notes on things I want. These are the gemtone markers and then some mid century circle paper tape. You can never have too much paper tape for a planner.
What is a planner without some stickers!? These are the classic edition 2 sticker books with lots of metallic quotes, strips, and shapes to use in my planner, scrapbooks, gift tags etc. They are so pretty I just keep flipping through the book.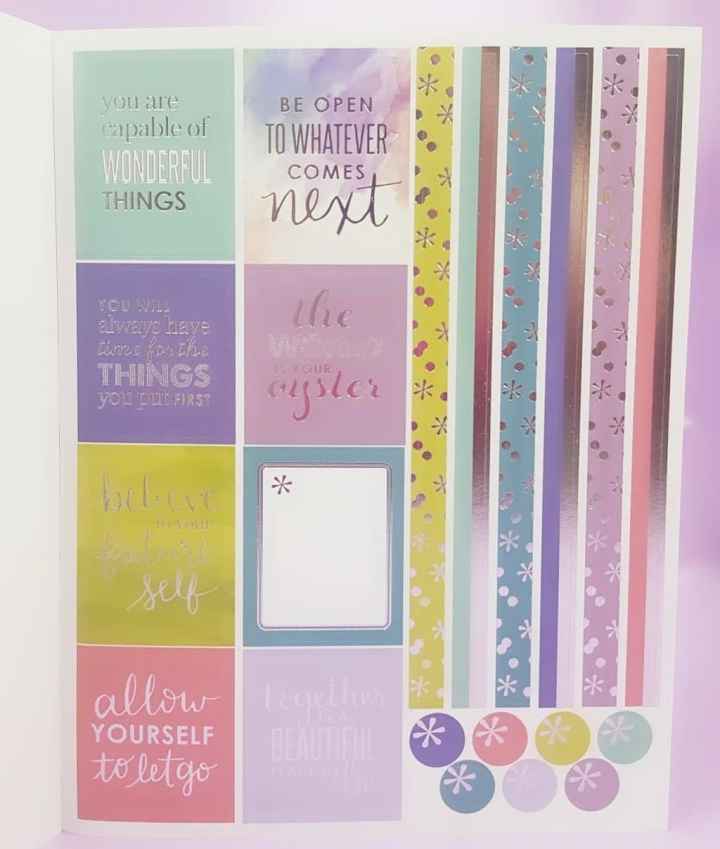 Right off the bat I was in love. The lime green is a current favorite of mine. It goes so great with all my purple.
And just a couple of the other stickers. The metallic shine is hard to photograph but they are gorgeous and they are a nice cardstock quality thick sticker. They are easy to peel off and use as wanted.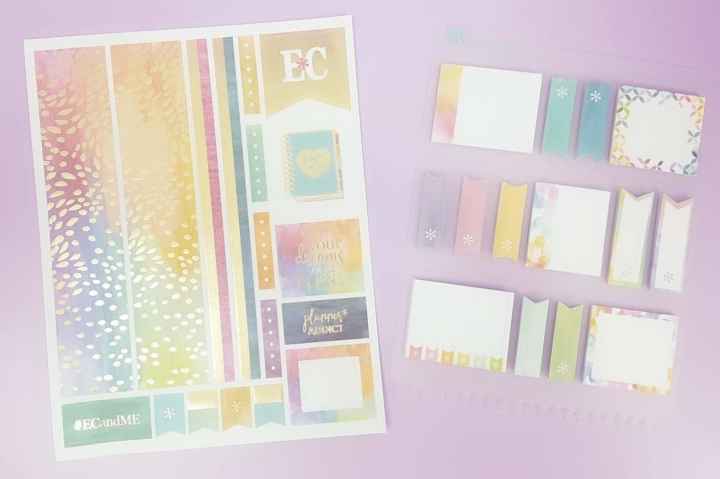 Speaking of stickers Erin Condren also has some sticker sheets. These are a great theme to do a weekly layout or a whole month. These are just a sneek peek of some of the ones they offer. I'm  a sticky note junkie and I don't just use them in my planner but in all my work, my notebooks, my kids lunches etc. These snap-in StylizedSticky notes are fantastic and I love how they have a coil edge so you can click it right into my Lifeplanner.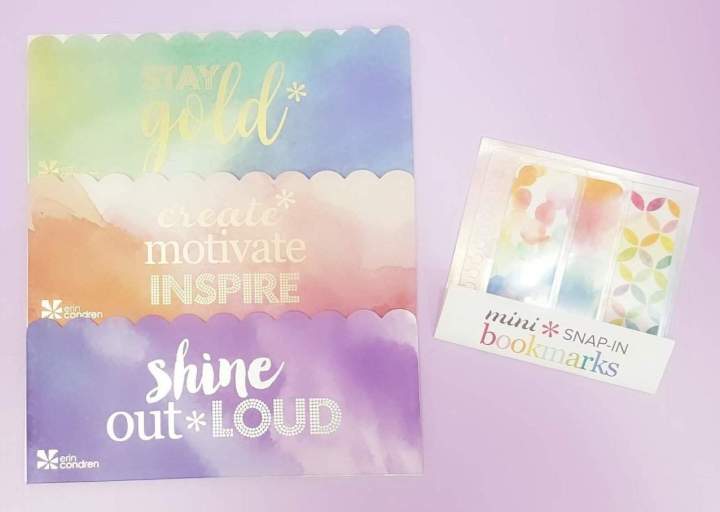 More metallics for me to enjoy. These are storage pockets that have tape on the back so you can stick them into your planner or notebook and have a pocket to slide things in. This will be great to put guides, programs, and larger tickers into for my journal. The mini snap-in bookmarks will help me keep up with pages. They are a great smaller size which will let me mark special pages in my journal.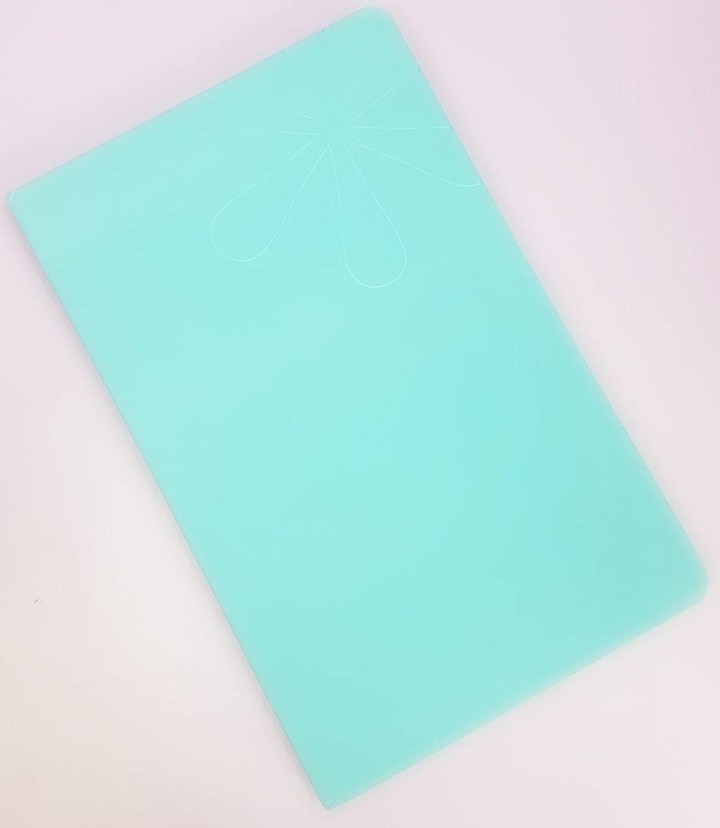 With the 2018 planner pre-order, I also got one of the new hardbound notebooks in teal. These are a great 5″ x 8″ college ruled notebooks. This one is going right in my purse for jotting things down when I'm out on the go.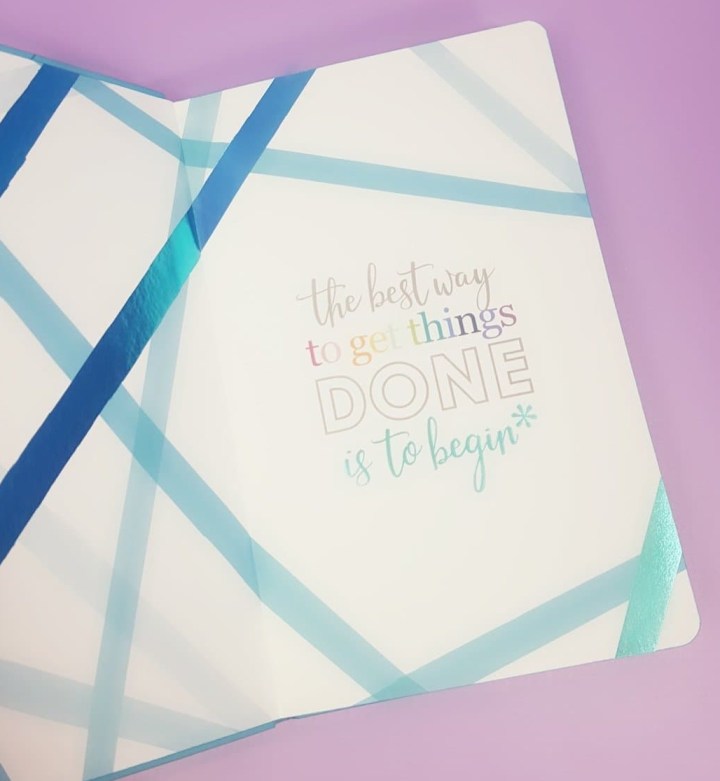 The inspirational quotes are always so great. This is a perfect one for the beginning of a notebook.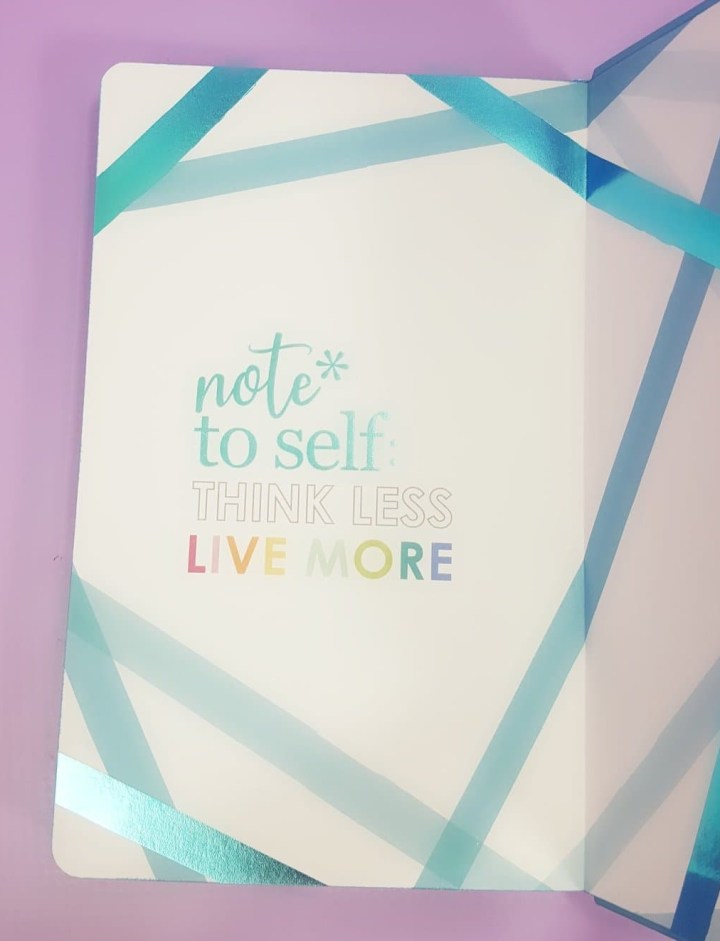 This one has me thinking of Hamilton. My husband is obsessed with Hamilton so we listen to the soundtrack a lot. Right when I read this, I started singing "speak less, smile more" and you're welcome. If you know Hamilton, you will now be singing.
This was a great box. I love my Erin Condren LifePlanner and I can't wait to work on this one as a journal. All of the products I've ever gotten are fantastic and such a high quality. I'm writing this post but I really just want to go back over and start playing which is where I'm going after this. They are so pretty and fun and I really like just touching them.
FYI – if you use this referral link to sign up, you'll get a $10 coupon code emailed to you. You cannot use the code if you buy anything first or if you make an account before signing up with the link. This is basically the only coupon that they have anymore.
TIP: If you're close to $100, go for it for free shipping.
Don't forget to check out the planner subscription boxes for monthly deliveries of awesome planner goodies for your new baby!