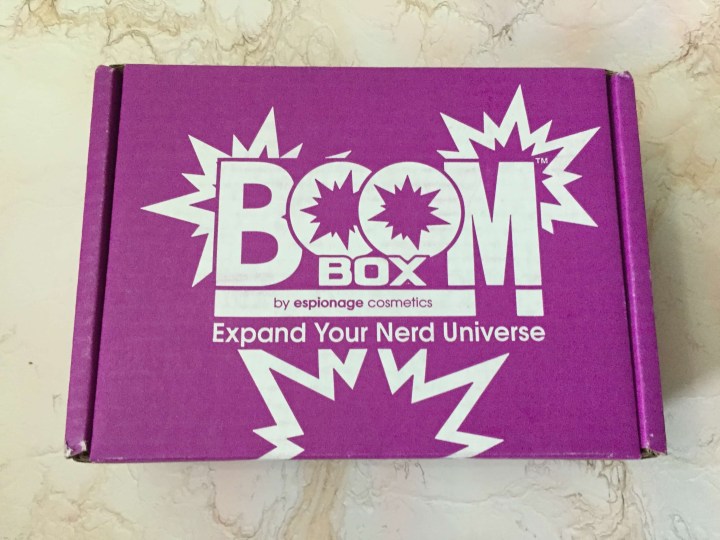 Espionage Cosmetics now has their own subscription box! If you've ever received nerdy, fandom-themed nail wraps in a LootCrate or any geeky box, chances are they're from Espionage. The BOOM!Box delivers a box of goodies for nerdy and geeky manicures, makeup, and other fun things. They now also have a monthly subscription just for nail wraps.
In December, it was announced that they were switching from bimonthly to quarterly.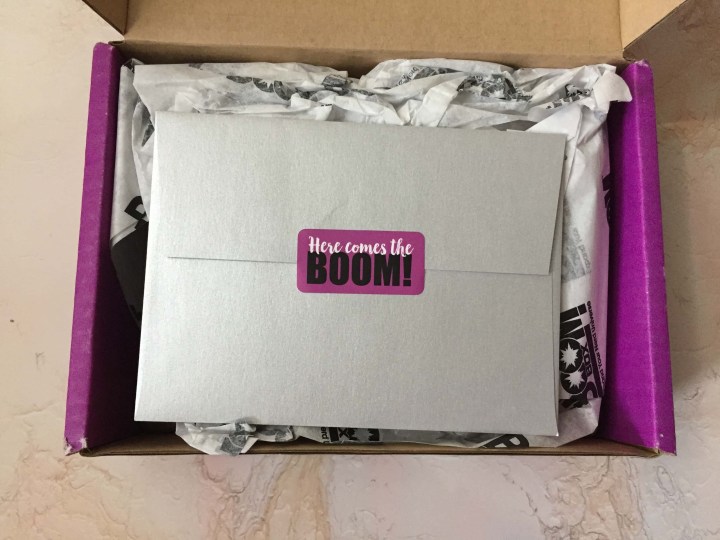 DEAL: Save $3 off first BOOM!Box or NEXUS! Use coupon code WELCOMEBBNX.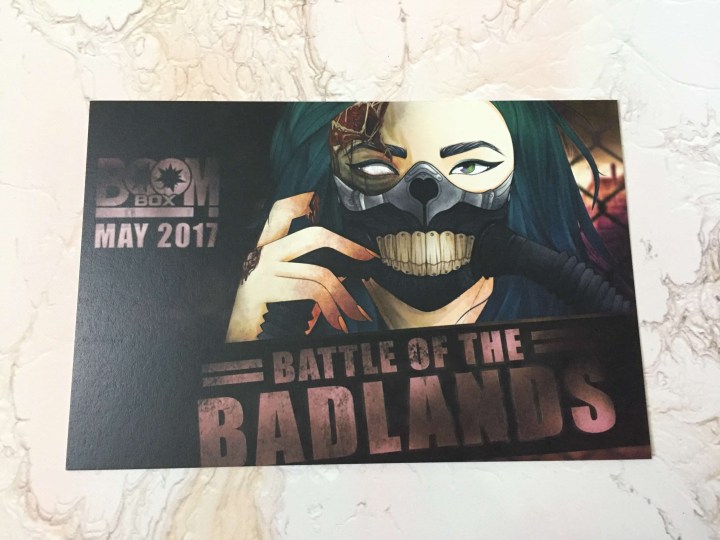 This month's theme is Badlands.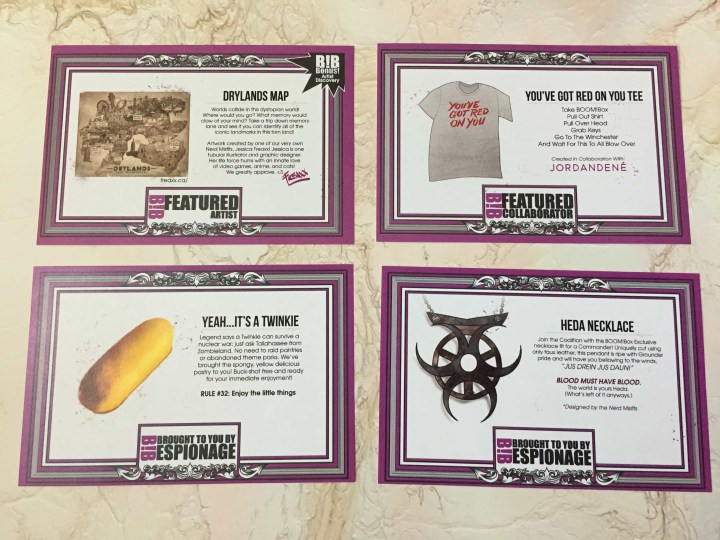 The sleek trifold info card of days past has been replaced with… lots of pieces of paper. I'm not a huge fan of this change, but that might just be me.
Even more bits of paper promoting the other subscription, the store, and so on.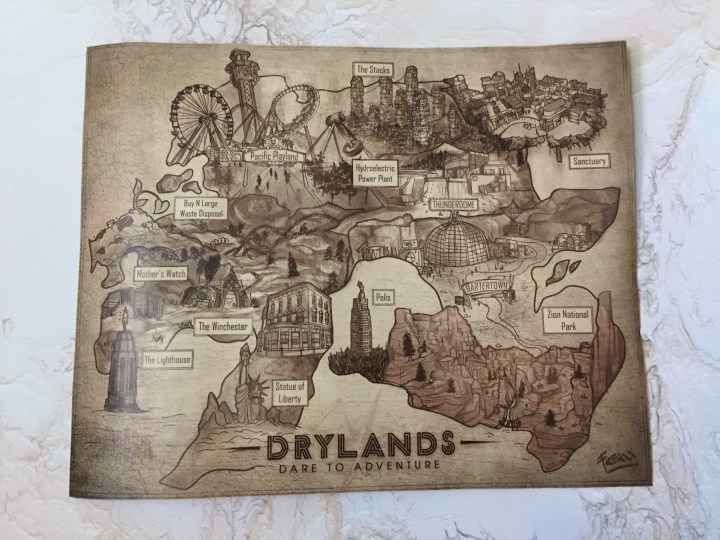 Drylands Map — This is a recreation of a map to some fictional dystopian world. The info sheet says it's a mashup of various references but I don't get any of them except for Sanctuary up in the top right — I think that's a reference to the town in Fallout 4!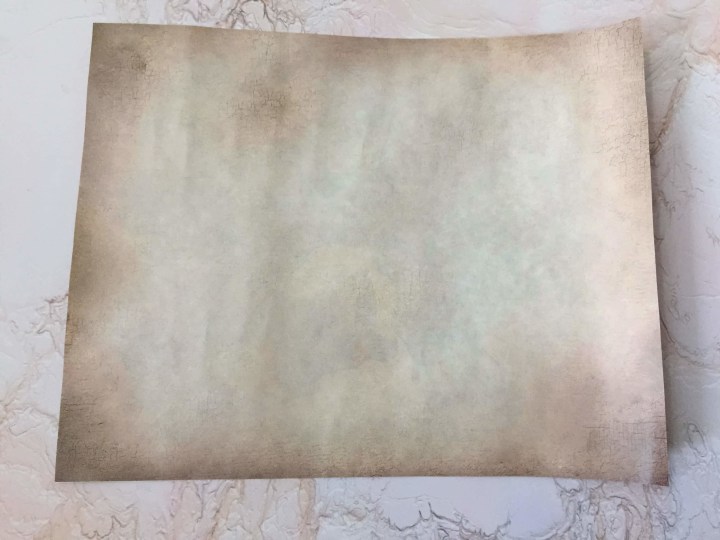 The back of the map is coloured to look like old paper as well. Neat!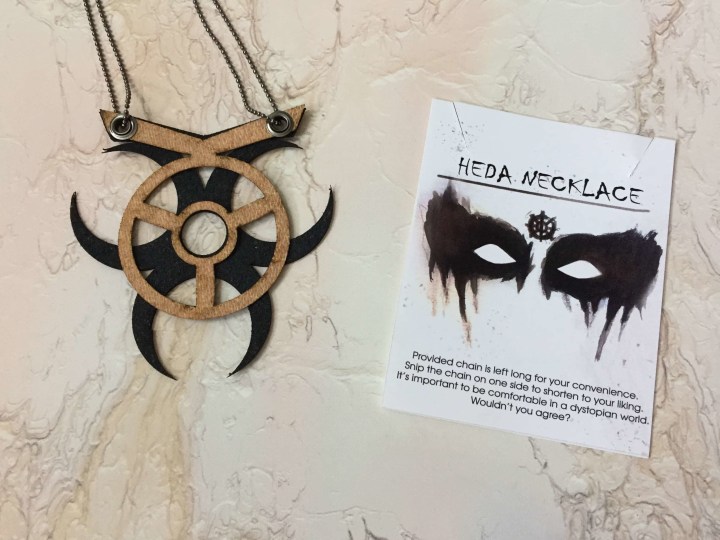 Heda Necklace — Heda is another name for the character Lexa from the series The 100. I've never seen it before but I recognised the character when I googled her. This necklace is adjustable (it has a ball and chain cord you can cut) and has two different fabrics in a very cool shape. I don't really know the symbology behind it but I like it.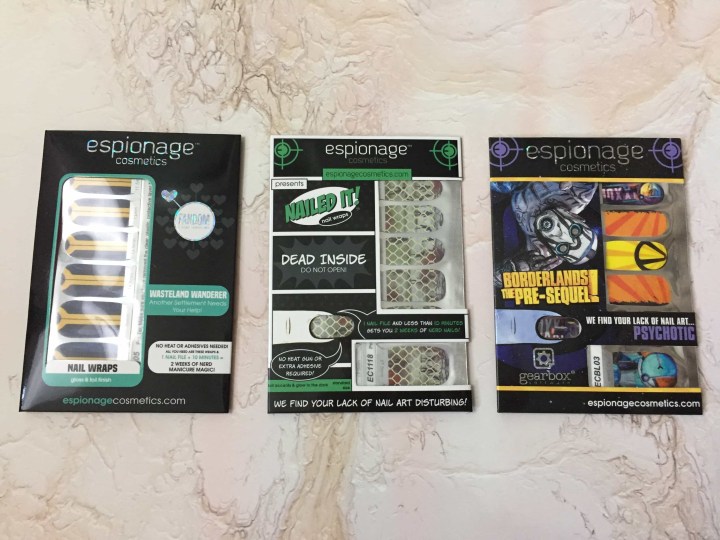 The box included three nail designs, one of which isn't included on the info sheet.
Wasteland Wanderer — Yes, it's a Fallout 4 reference! The design looks like the Vault jumpsuits the characters wear.
Dead Inside — A chain link fence and zombie motif.
Borderlands — Featuring the characters of the popular video game.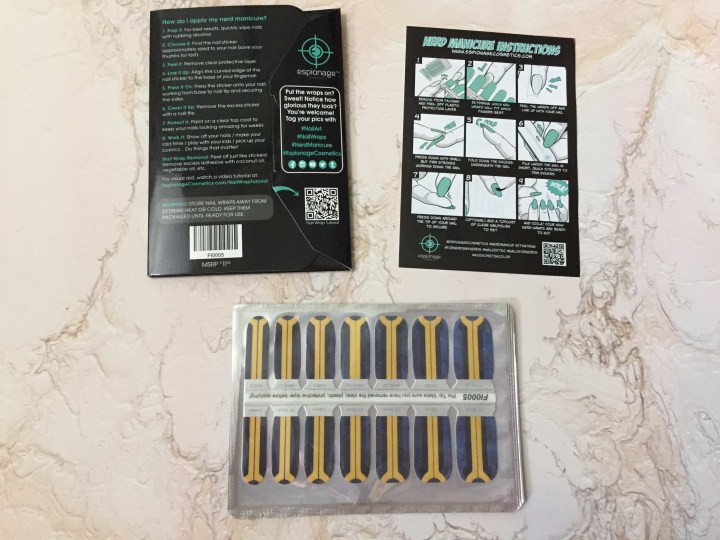 Here's a better picture of the Fallout design — they include detailed instructions on how to put the wraps on your nails.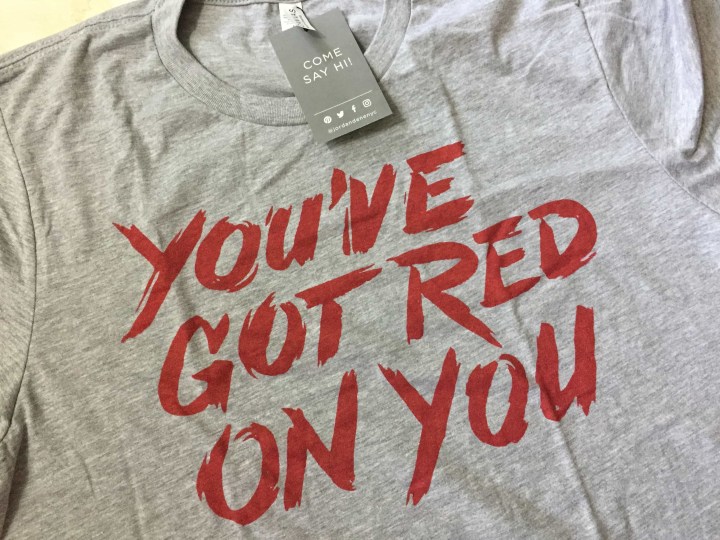 You've Got Red On You — I have no idea what this shirt is supposed to reference! Someone help me figure it out. I did think of the quote about Black Widow from The Avengers (You've got red in your ledger) but I'm not sure what this shirt is referencing. It's a very soft fabric and is very true to size — this is a large and actually IS a women's large. I probably could have sized down to medium but I find most ladies cuts are so small and tight. Edit: Savvy readers have commented to let me know it's a reference to Shaun of the Dead!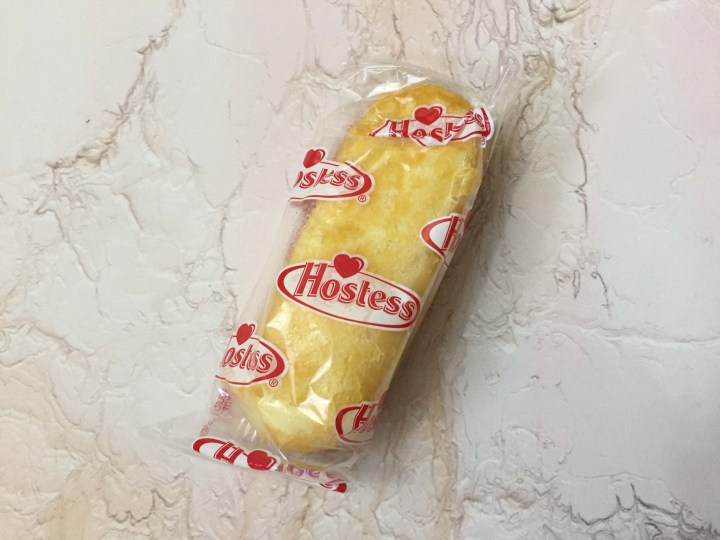 Twinkie — It's an actual Twinkie. Apparently these can survive the apocalypse. Let's hope I'm not around for it! I don't think I've had a Twinkie in about 20 years. It was kinda rubbery.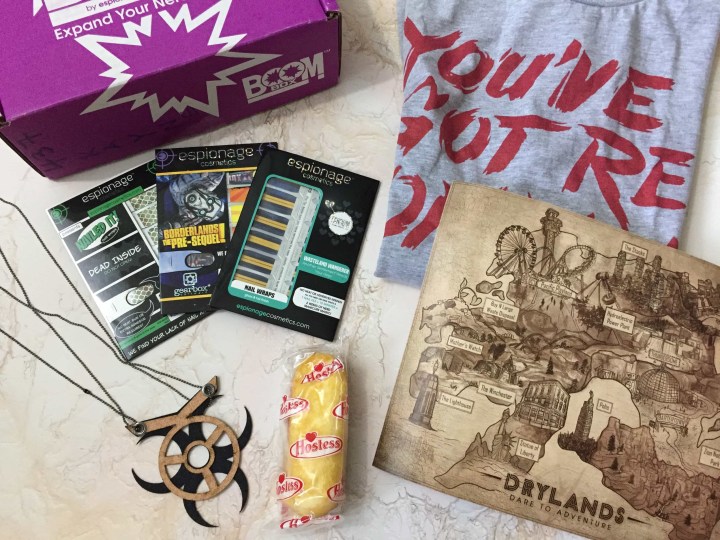 BOOM!Box has definitely shifted since its launch. I miss the more makeup focus of the original box, but that seems to have been left behind with the exception of the nail wraps. It's more of a general fandom box now which is definitely still fun, but I do miss the original box.
Visit BOOM!Box by Espionage Cosmetics to subscribe or find out more!