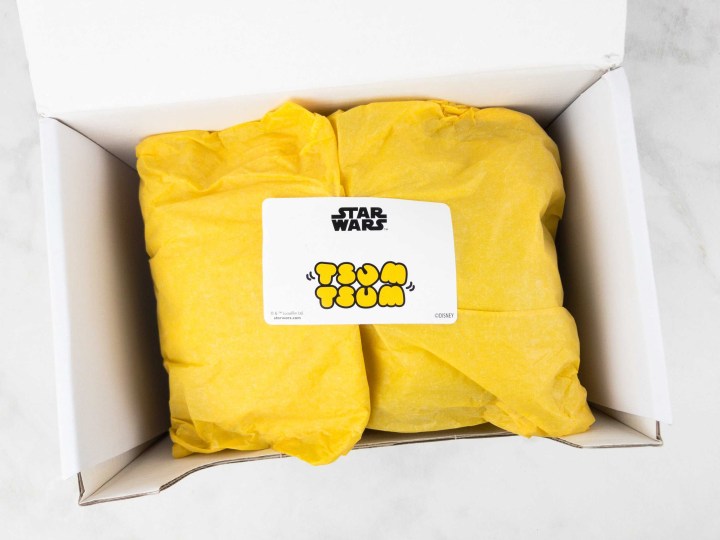 Disney's Tsum Tsum Subscription Box is a monthly subscription box with 2 official Tsum Tsum plush. They have recently relaunched, and they made a few changes from the last subscription.
Inside the new box,  you'll find one of four adorable possibilities:
1 Small & 1 coordinating Mini; OR
a 3-piece Mini Set; OR
a Plush Movie Moment; OR
a 6-piece Micro Set. The new micro size is an adorable 2.5″!
FYI – you cannot access Disney subscription pages on mobile – you must be on a desktop.
Tissue, a sticker, and a card! I love that Disney is getting with the program on their subscriptions and making them super special. To be fair, some collectors are disappointed that the old-style window box is no longer included, but we play with our Tsums so we're happy with this.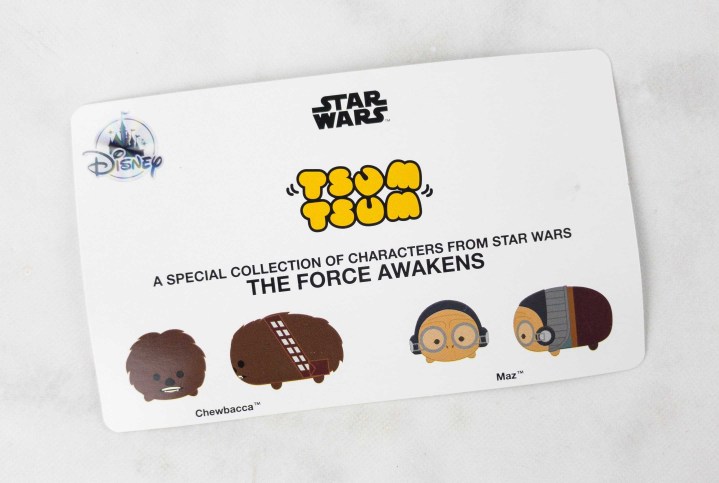 So exciting – it's a Star Wars Tsum Tsum 2 piece set!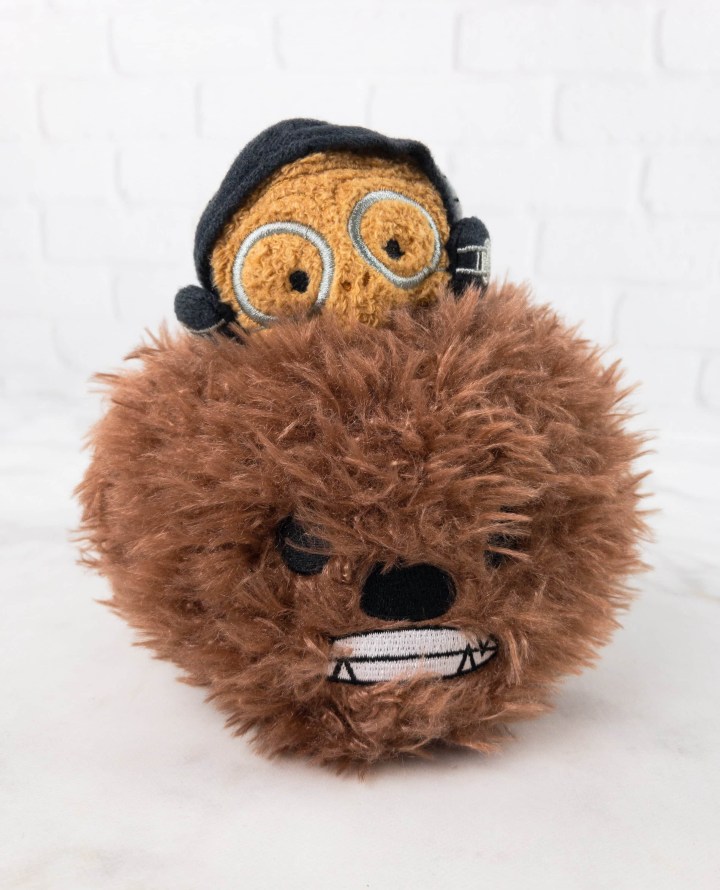 This month's Tsum Tsums are Maz and Chewbacca from Star Wars: The Force Awakens.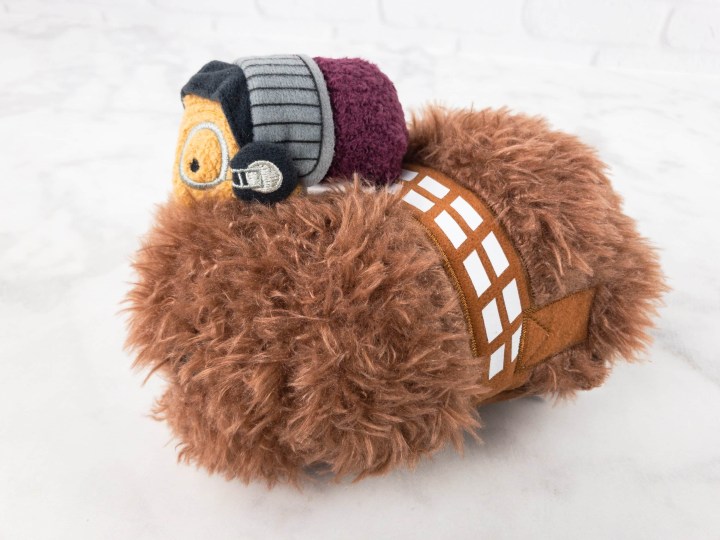 As usual, the tsums have microfiber underbellies.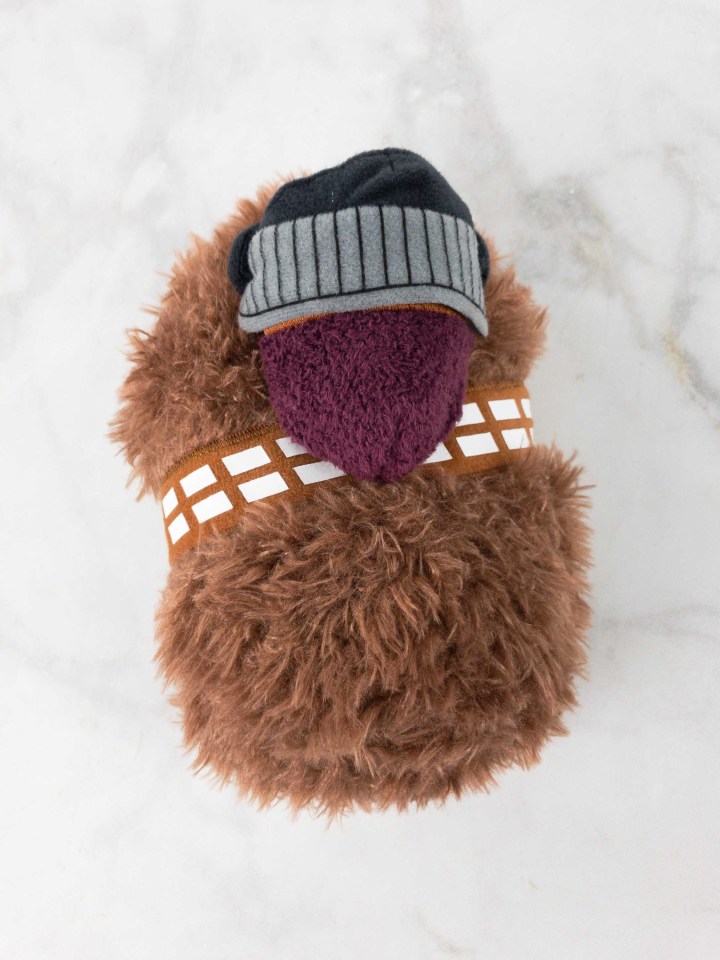 These ones came connected, and we decided to keep them that way!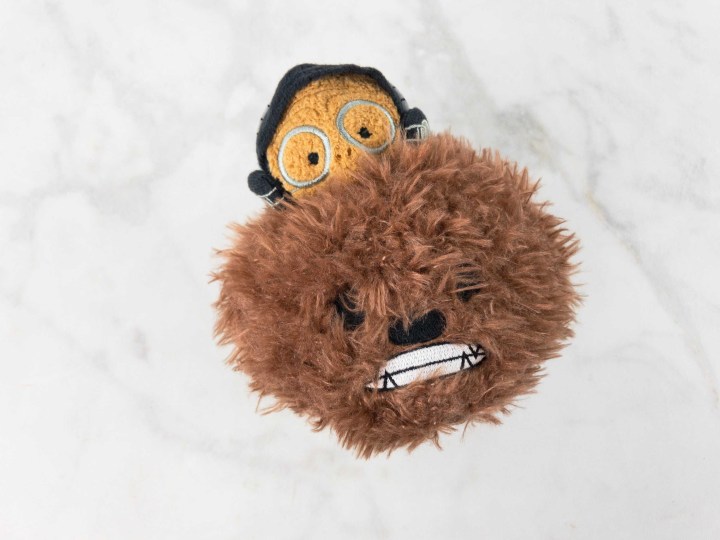 I love Chewie Tsums, I have 2 others and he will join his pals, now with Maz on top!
The details on this pair are fantastic.
I am loving that big grin! Tsum Tsums are always exciting for me, and so is anything Star Wars! Having them combined was a real surprise, and I just love May's box! I'm really pumped that they went with a Star Wars set to commemorate the 40th anniversary!
Visit Disney Tsum Tsum Subscription to subscribe or find out more!