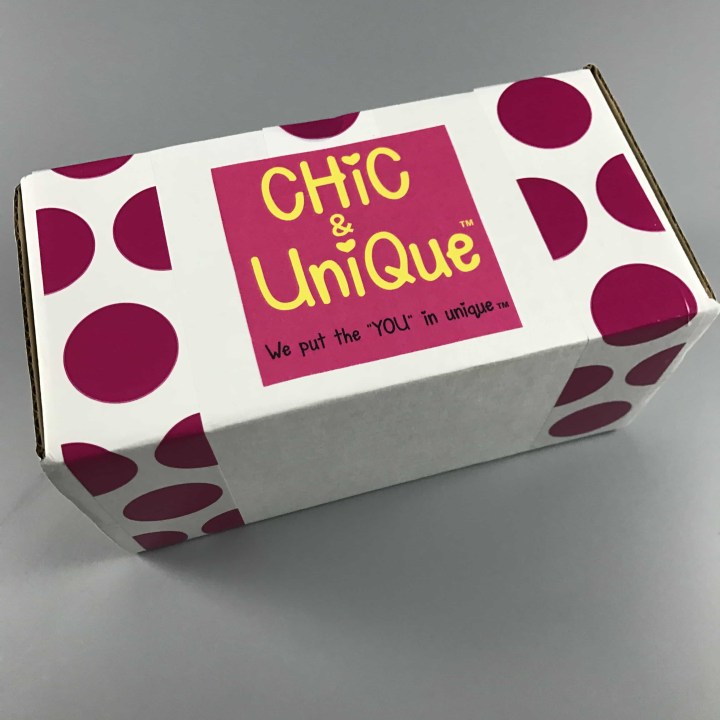 Chic & Unique is a style-packed monthly subscription box for tween girls, for only $25 a month. With this box, girls can express their unique selves with fashionably fabulous products. From socks to stationery, pencil cases to patches, they put the 'YOU' in unique.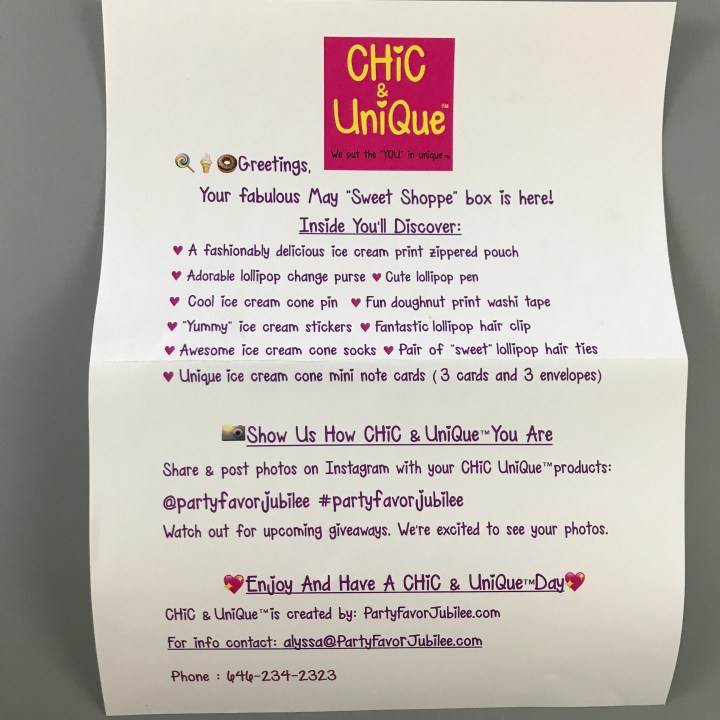 The list of contents is fun and has so much information included. Remember to share pictures on Instagram. This month's theme is Sweet Shoppe.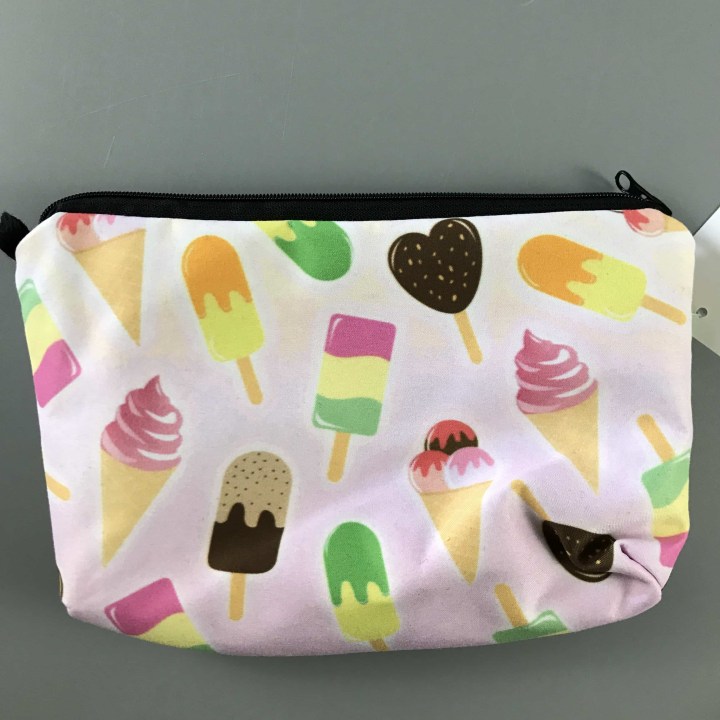 A Fashionably Delicious Ice Cream Print Zippered Pouch. Use it for makeup or as a pencil pouch, either way you can't go wrong. It's so cute that any girl who pulls it from her bag  will be stealing the moment.
Adorable Lollipop Change Purse. Keep all your change in one handy place and do it in style!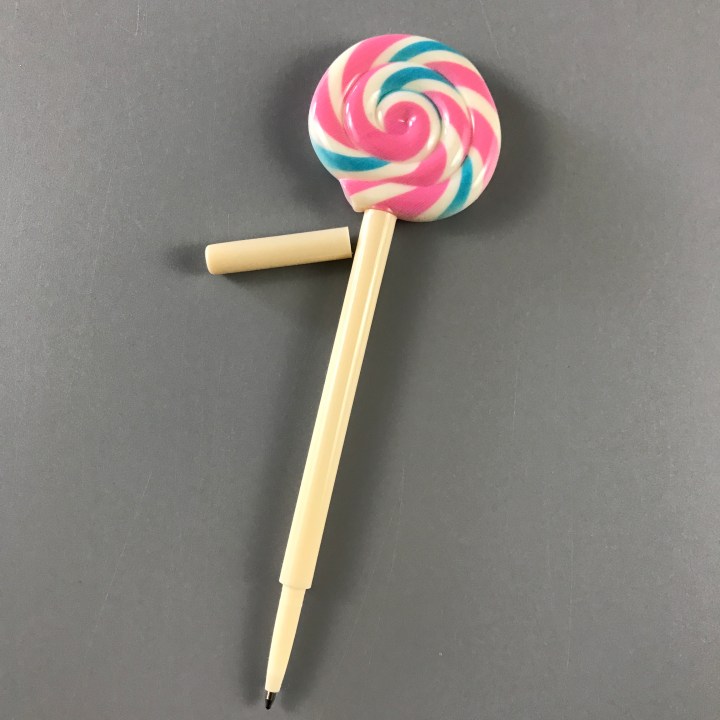 Cute Lollipop Pen. I love and I do mean love all the pens that I have ever received from Chic & Unique, they are always of the highest quality and make my hand writing look like a million bucks. Using a pen like this makes this older girl (over 30) feel amazing when paying bills and I love that my daughter can use the same pen to show her personality when taking notes in class.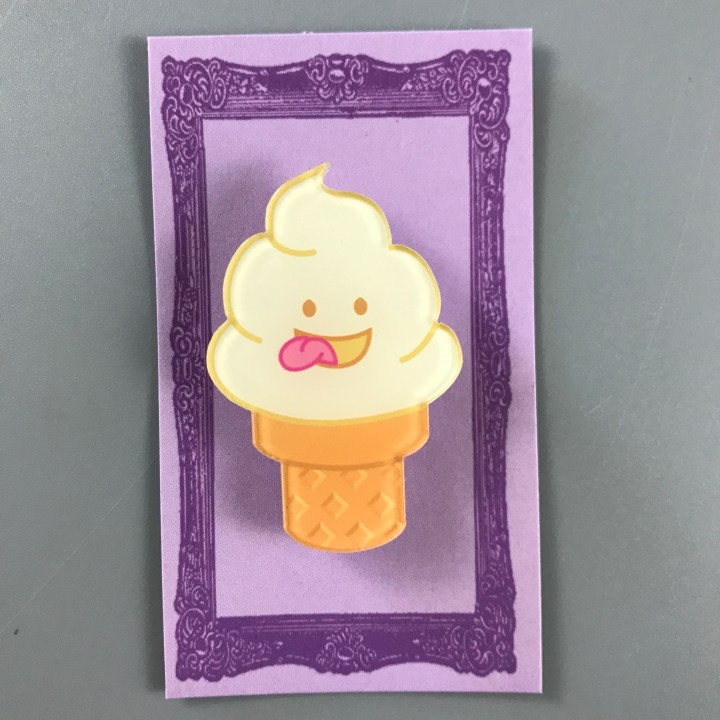 Cool Ice Cream Cone Pin. I wish this was a sticker patch because it would look amazing on my laptop case, instead my daughter will use it on her bulletin board instead of boring old push pins.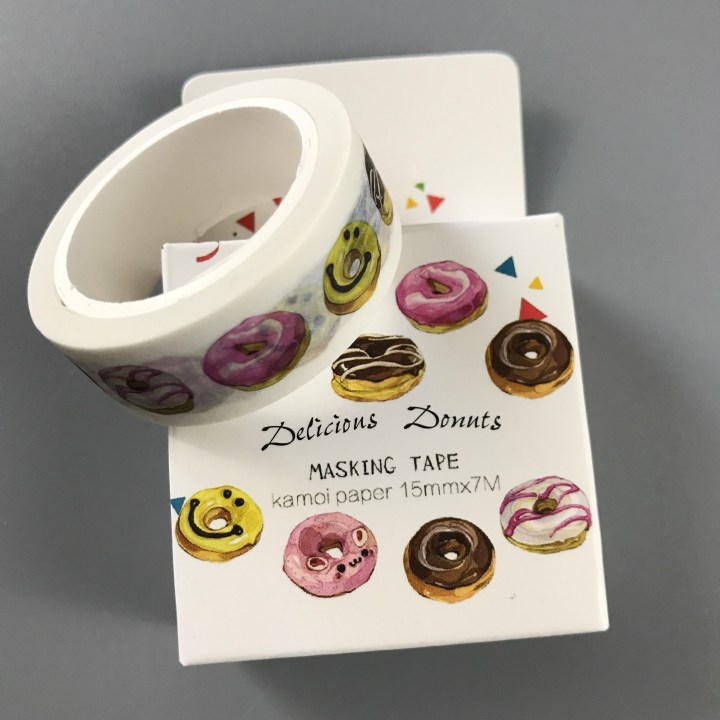 Fun Doughnut Print Washi Tape. I see many art projects that will feature this adorable masking tape. It makes great picture frames and cards with little to no mess, that's a mom win!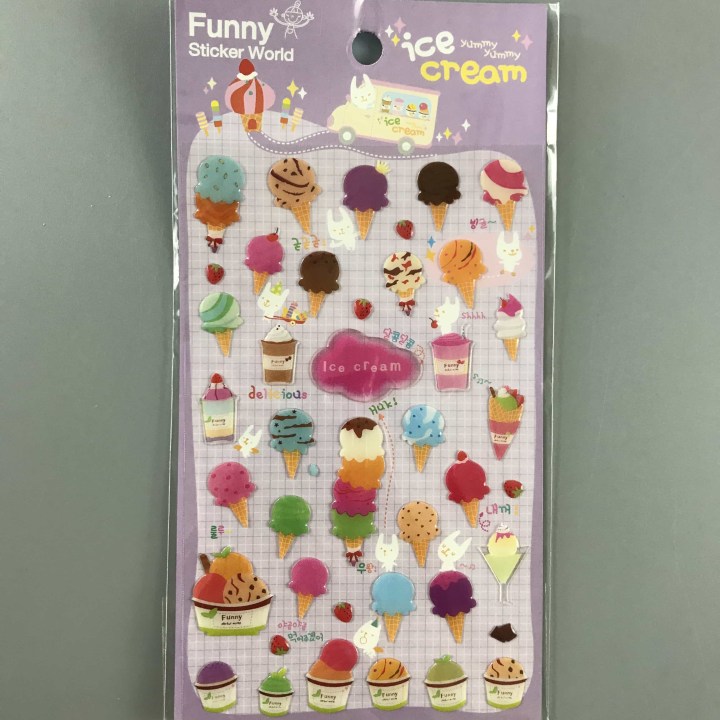 Yummy Ice Cream Stickers. These go perfectly with the washi tape…the finishing touches to a frame or card. I could also see using these stickers to mark the books in our library, it's unique and I can't think of anyone else using that idea. My goal is to show my cute side in anyway possible.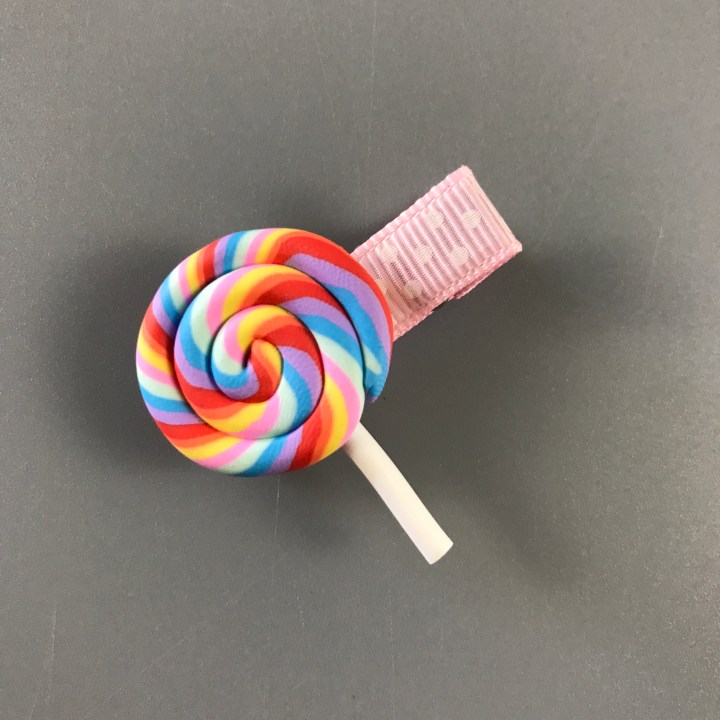 Fantastic Lollipop Hair Clip. This might be the first item in the box that as a mom I would feel a little silly using on a regular basis. I also can't see my teenager getting much use from this but my little nieces will be in love. It's pretty cool to be able to showcase your favorite food in your hair without having to get a hair cut because it accidentally got stuck.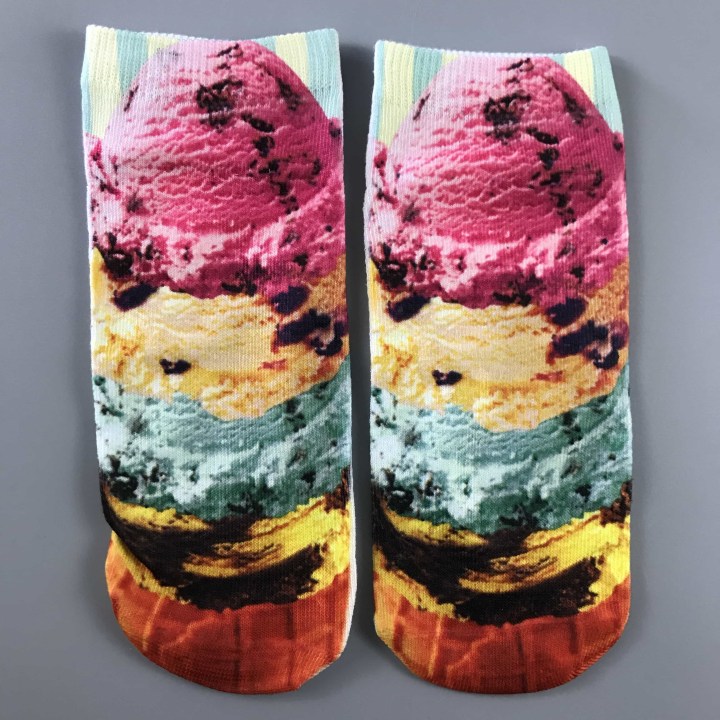 Awesome Ice Cream Cone Socks! I love socks to a sick level, I have more than two drawers filled and I'm not sure I have a pair that beats these in cuteness or fun. I wear a boring uniform to work daily and having socks to show my personality is the best part of my day and its a highlight for some of my coworkers as well. I am so lucky that my daughter cant fit into these socks… little feet rule!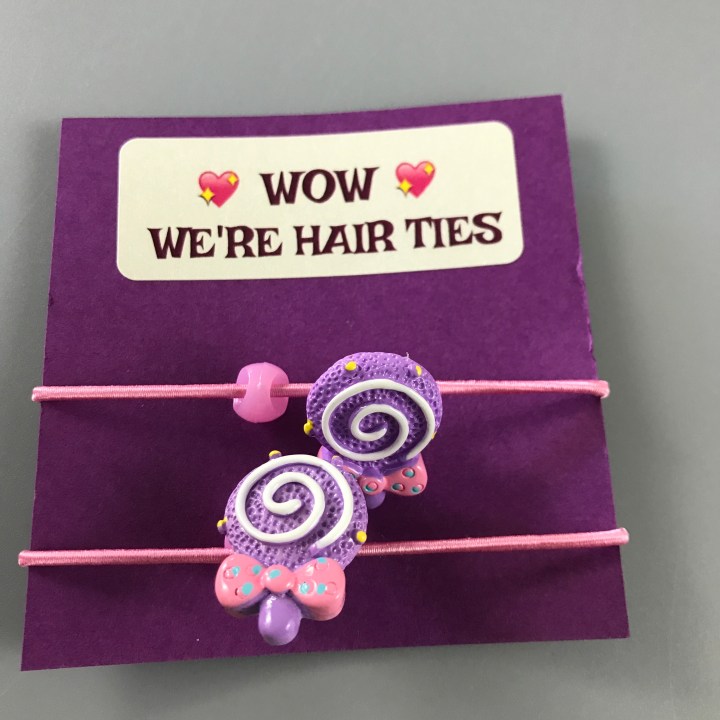 Sweet Lollipop Hair Ties. If only cute hair ties and pig tails were cool for anyone over the age of 15… I would rock these so hard but instead I will gift the to a little girl who will get more wear out of them than my daughter or I. These hair ties are no pull, therefore will not make anyone cry while using them. Another mom win produced by Chic & Unique!!!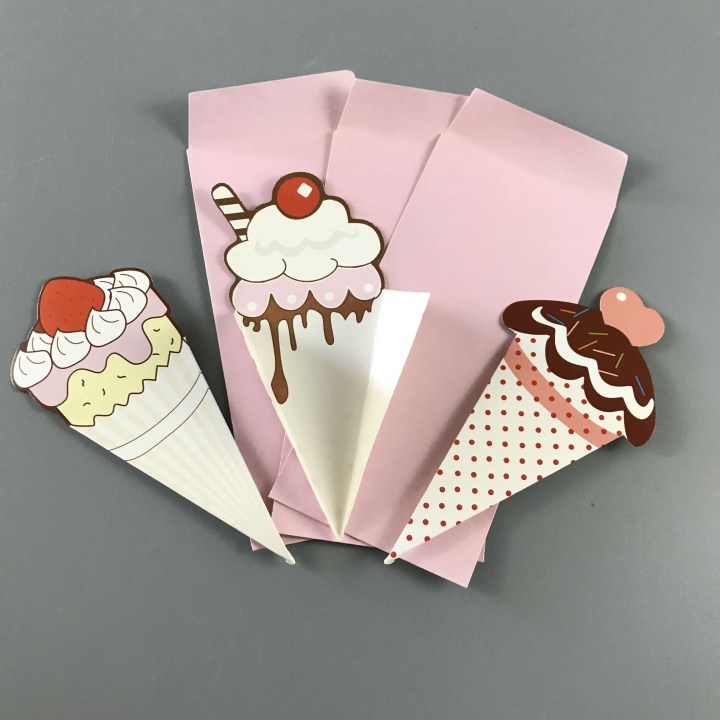 Unique Ice Cream Cone Mini Notes with Envelopes. As all good children know passing notes in class is wrong but these note cards make passing notes in the hall so much better. I love that the message will have to be short, sweet and right to the point. I could see sending lunch notes to my family on these to let them know how much they are loved.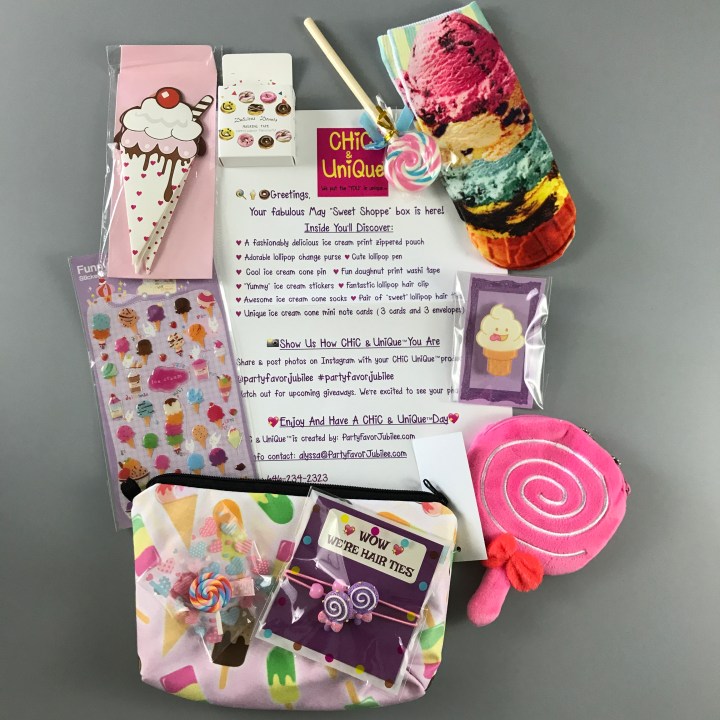 Chic & Unique is designed for tween girls but I have to tell you I have just as much fun as any other girl when looking at all the cool items they send out. I'm loving the themes and  I like that even the packaging is true to the theme. There is less and less filler materials in the boxes each month and I can use the packaging for other things like wrapping birthday gifts. I'm not sure who likes this box more, my teenage daughter, my nieces or myself. If I had to pick I'd say this box will make any girl smile and feel like the most important person in the world while opening it. I can't wait to see what fun summer items will be coming in the next few months. I'd love to see a doughnut swim ring, just saying!