Charm With Me Club is a monthly subscription box that brings the most amazing fandom charms! With your first month, you'll be sent a starter bracelet, and then you can build your own bracelet with themed fandom charms that fit on Pandora bracelets each month. The subscription costs $19.99 per month and ships in a cute little mailer box.
Note: once you're a member you'll need to watch for the theme announcements. If you don't like the theme you can switch your subscription to "surprise me!" Also note – this subscription sells out!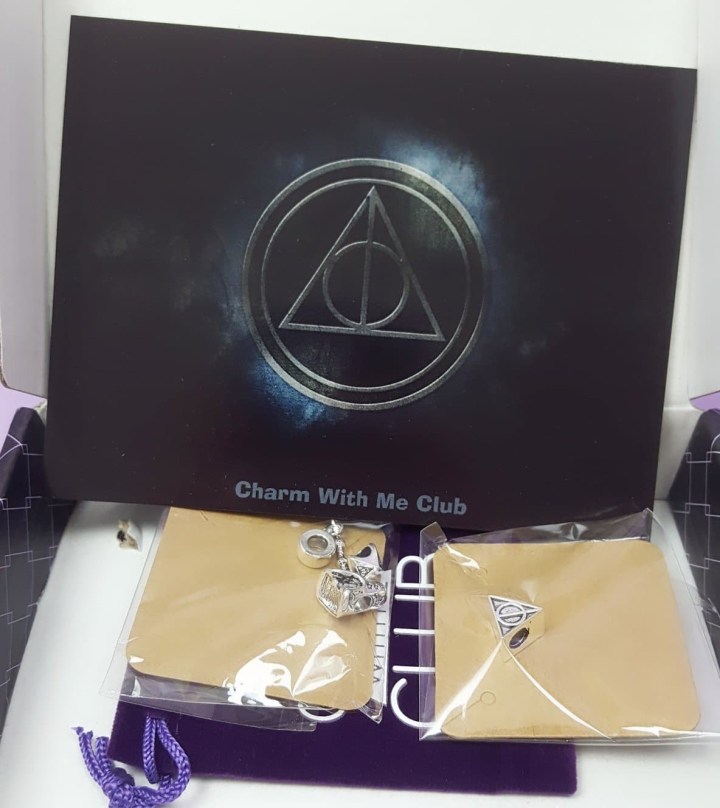 DEAL: Save 10% on your subscription! Use coupon code HELLO10.
This month's theme is the Deathly Hallows and being the huge Harry Potter fans we are I knew it was a great one for me. Each month the charms come in little sealed bags with a velvet bag to store them in.  I store them in a container that I have shared with you a couple months ago.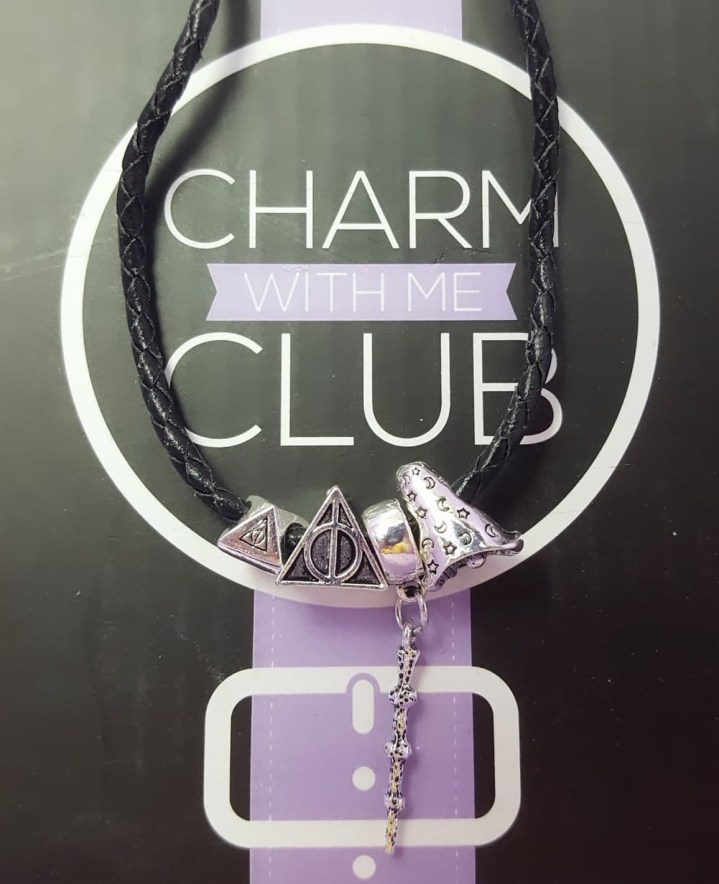 This month we got a set of 4 metal charms.
First up is the symbol for the Deathly Hallows. This encompasses all the other symbols that we  get in the other charms.
This is the only dangly charm in the set. It is the Elder Wand. I love to have a mix of dangle and non-dangle charms when I'm creating my bracelets. With the wand being a bigger item, it makes a lot of since that it dangles.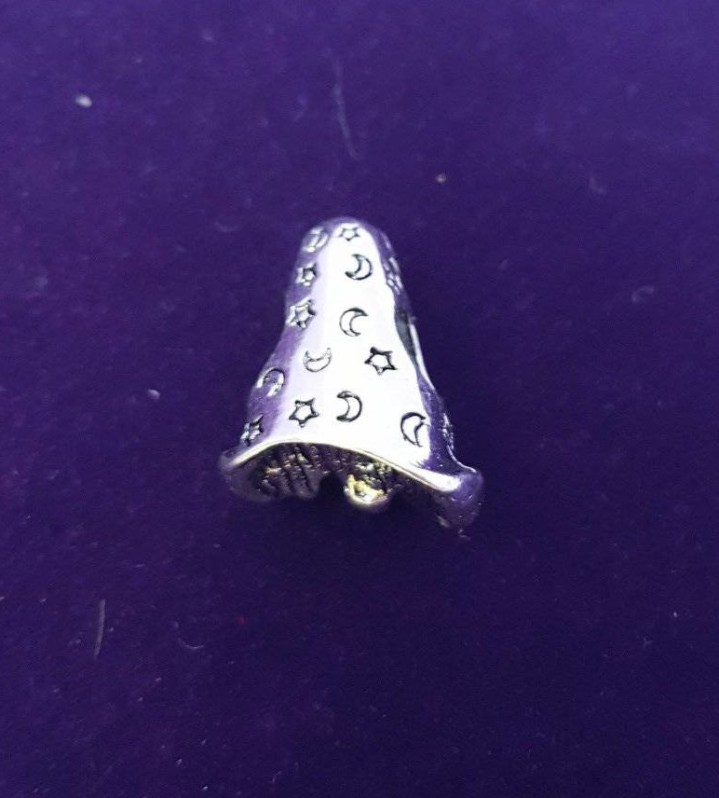 The Cloak of Invisibility. Harry uses this cloak a lot through out the stories.
But the best part is the backside of the charm and you can see his little legs under the cloak. It really shows how the cloak was used to get Harry and others into different spots.
The Resurrection Stone is used towards the end of the movie and is used to summon the spirits of the dead.
Another great Charm With Me Club box this month. I and my family are huge Harry Potter fans and these charms will go great with my other Harry Potter Charms. I can't wait to wear these on a bracelet when I go to Harry Potter World at Universal Studios. This are so fun and such an interesting take on the stories.
After the subscription has shipped you can go on their site and normally order the beads themselves. However, the monthly sets go for about $29.99, so getting the subscription is the better deal. You can always go and check out the past months and see if there are any that you missed and want to add to your collection.
The theme for June are the Disney Villians! This theme will include a 5 piece set, 2 glass and 3 metal charms! I'm a Disney Nerd and I can't wait for this collection. So many great charms headed this way.
What did you think of the Charm With Me Club charms this month?