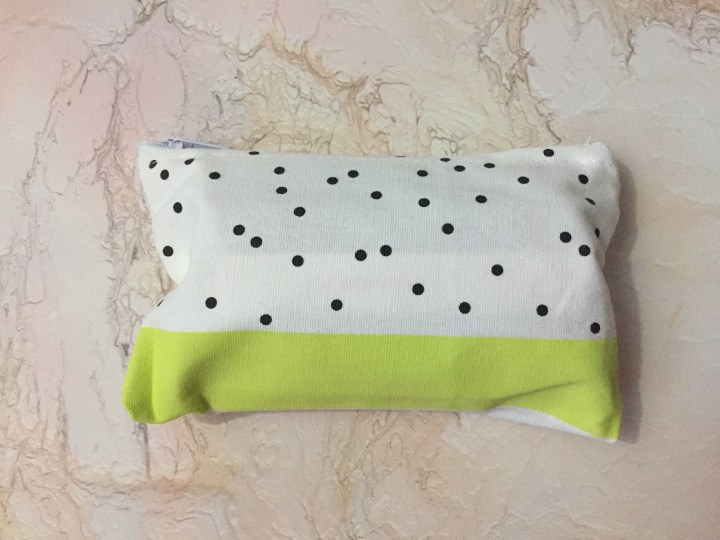 Lip Monthly is a monthly makeup subscription that is all about your lips. Every month you will receive a unique bag of 4-5 items mostly for lips, although other cosmetics may appear from time to time.
The bags are now made of fabric. I prefer them to the old plastic bags. I've previously received this same pattern in February.
DEAL: Subscribe for a whole year and get 3 bags free with 3FREE or use coupon code LIPLOVER1 to get your first bag for $5.
We did not receive an info card this month.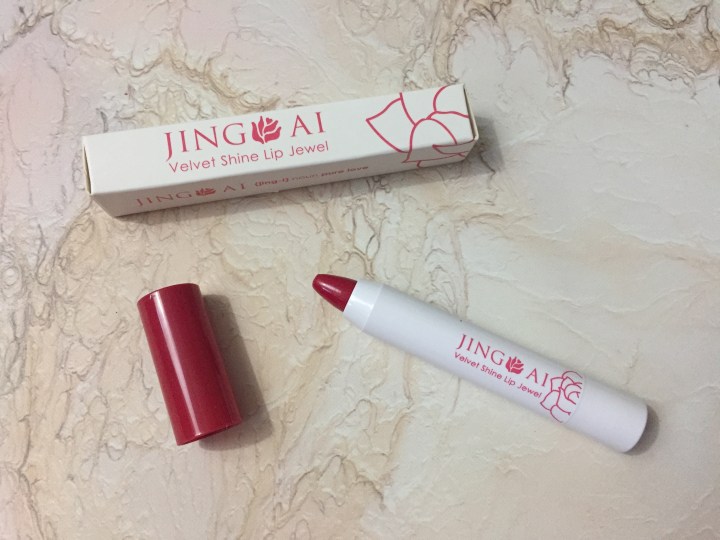 Jing-Ai Lip Jewel ($14) This is the second Lip Jewel I have been sent by Lip Monthly and I like them. The formula is nice and it's paraben-free. Raspberry Ice is a vivid berry colour.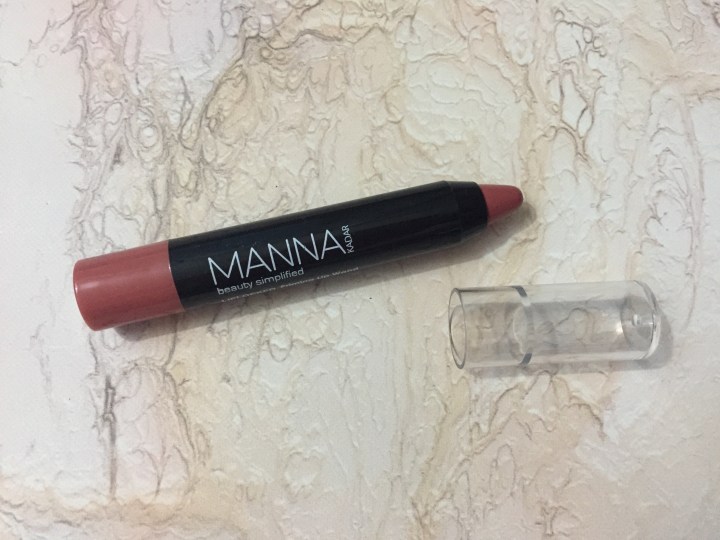 Manna Kadar Liplocked Lip Priming Wand ($24) I am so tired of Manna Kadar. On top of that I've received this exact product in Lip Monthly before. The products themselves are fine but I don't need 10 of them.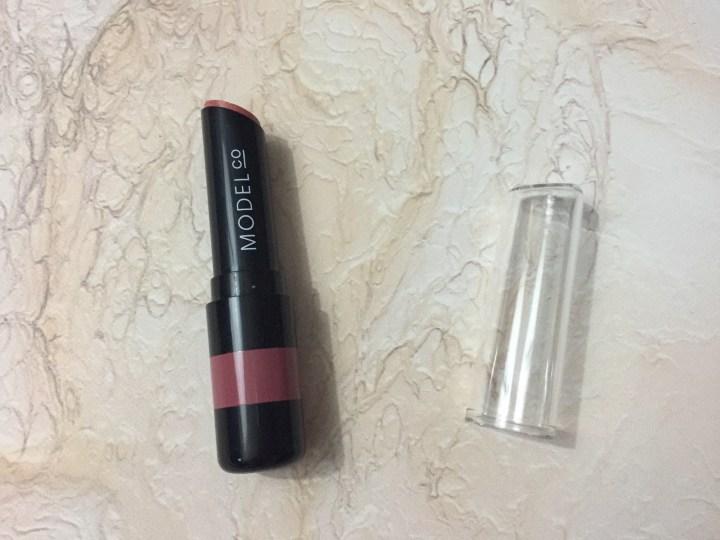 ModelCo Long Wear Lipstick ($17) I love this colour — Kitty is a neutral rosey pink. Unfortunately it smells very waxy like a crayon, which is a bit unpleasant.
Cargo Essential Eyeshadow Palette ($30) This quad is handy for novice makeup enthusiasts as it provides coordinating shades and instructions on where to use them. I have SO many neutrals already, so this is going to make an awesome gift. I couldn't find this for sale anywhere — Cargo often discontinues their products — so my pricing is a guess.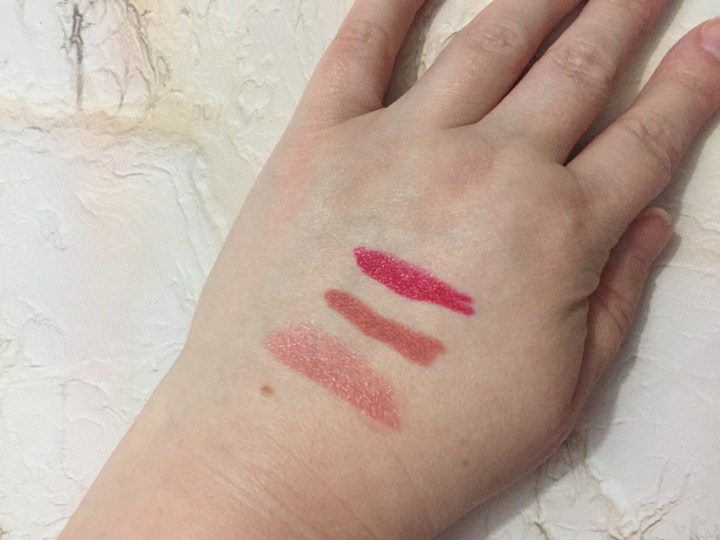 Swatches of the lip products: Kitty, Manna Kadar, Raspberry Ice.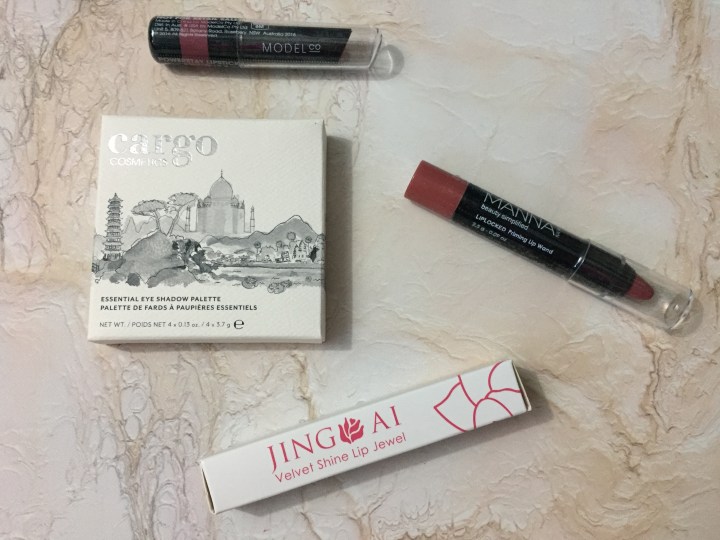 This month's bag was interesting. I'm really, really tired of Manna Kadar and especially since we received this exact item previously. The only item I'll be keeping for myself is the lip jewel, but the value overall is again impressive — $85. If you don't mind the repeat brands, Lip Monthly is still one of the most high value bags for a cheap price.
What do you think of Lip Monthly?