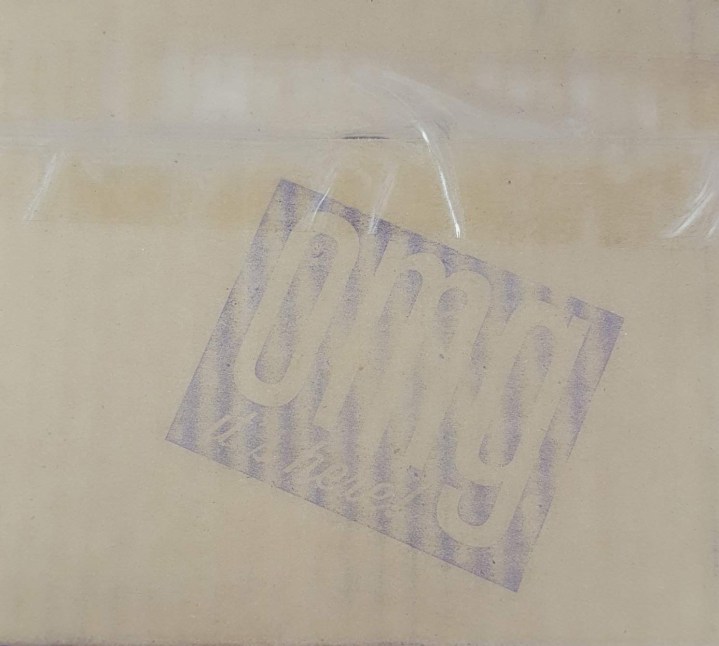 Ann Williams Monthly Craft Box is the coolest monthly craft club that you'll surely get hooked on! It comes in a plain brown box which was stamped on the side. I'm a huge stamper so this really jumped at me and I love it. When signing up for the Ann Williams box, you can select the age group that you are interested in. They range from 6-8 all the way up to Adult. I got the Adult box to review.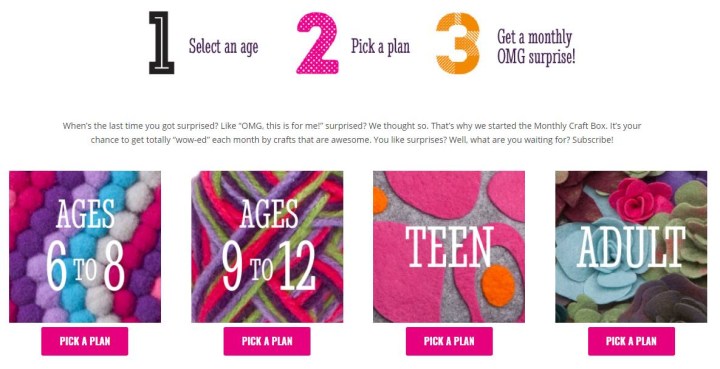 DEAL: Save 30% on your first box! Use coupon code OMGSURPRISE.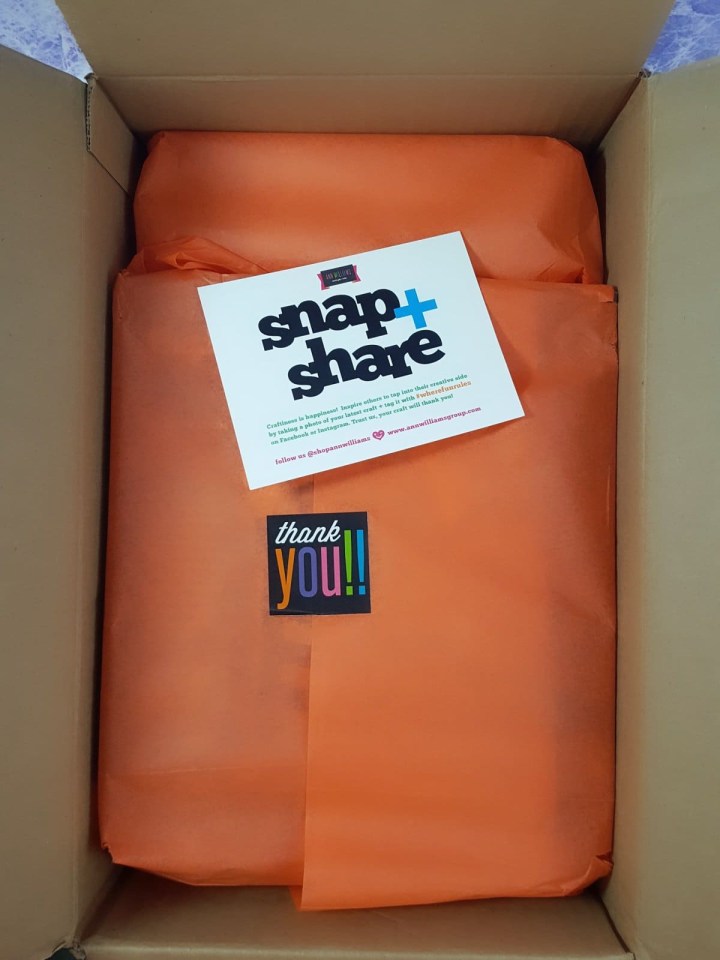 I love opening this box and seeing everything all wrapped in the bright orange tissue paper. I had no idea what was in there and it just adds to the excitement.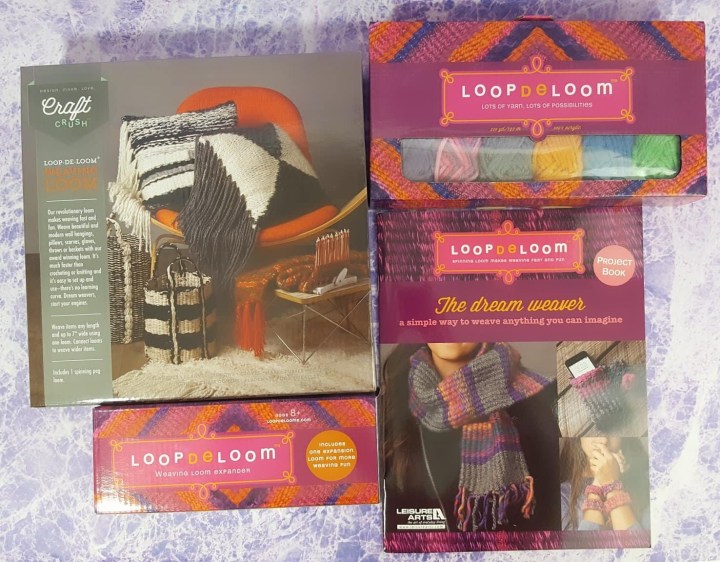 This month's project has lots of products to do some weaving. They included a loom, and expander, an idea book and some yarn. One of my neighbors girls was over playing with my boys and she always asks if I have any crafts that she can make so I let her take this home with her to work on. She loves to weave and make crafts and I knew she would love it.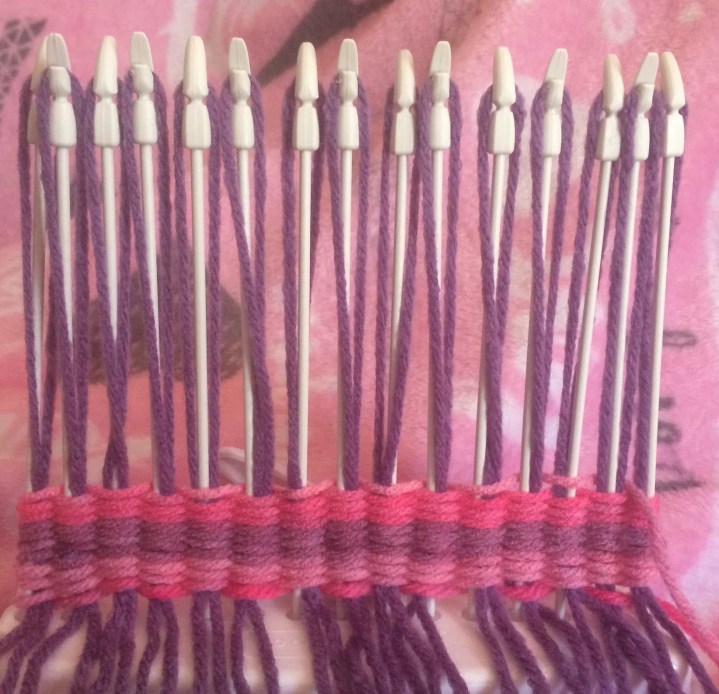 She decided to make a pot holder as her first creation to get the feel of the loom and how it would work. Being a middleschooler she went for all the pinks and purples and I love it. They are colors I would choose too.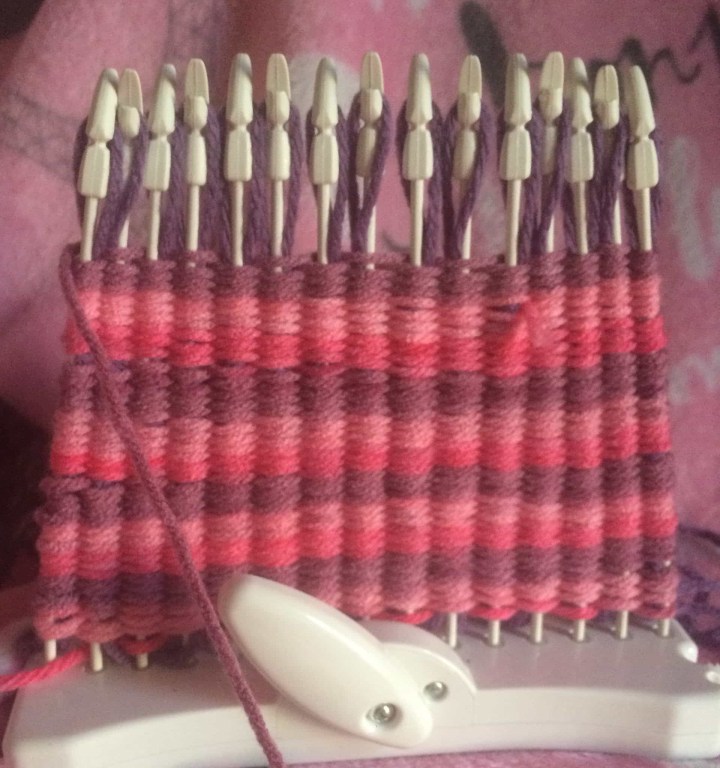 She says once she got the hang of it she just kept going and made it pretty quick.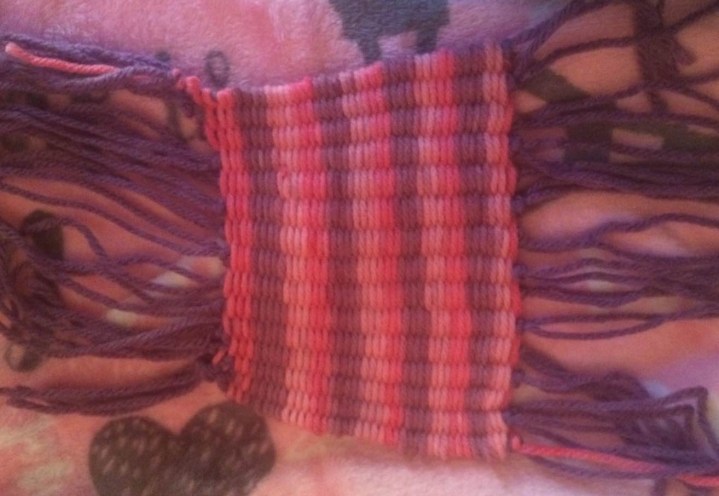 Here she has it off the loom and ready to clip down.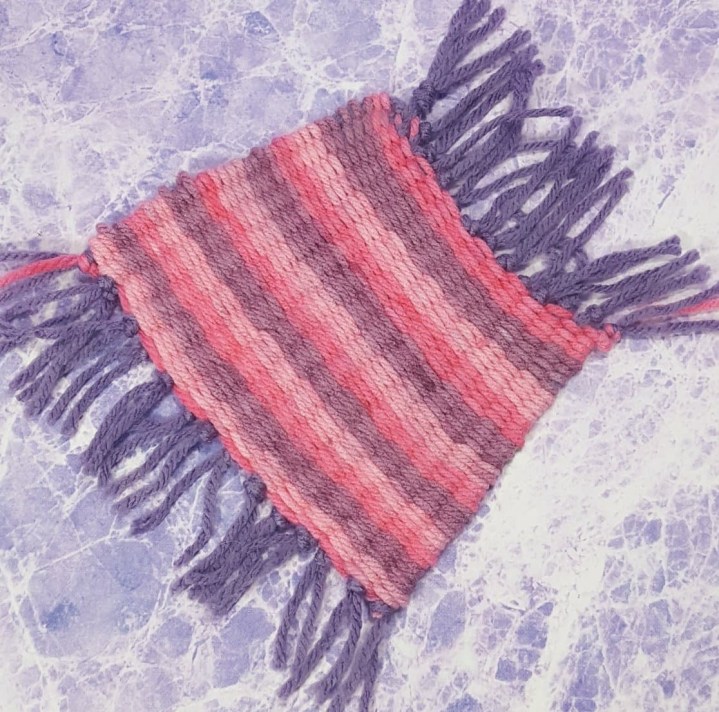 And the finished product. It is so cute and will be great for cooking and putting hot things on. They are big cookers at her house so they are always needing extra holders.
This was another fun craft from Ann Williams Monthly Craft Box.   My neighbor who is always so great with playing with my boys loves it and now that she's made one item she says she is going to start working on Christmas gifts for everyone on her list. I loved being able to share this with her. On the Ann Williams site you can buy the kits for these projects individually with the Weaving Loom kit at $24.99, the Loopdeloom expansion for $22.99, idea book for $7.99 and the yarn pack for $6.99 so getting the monthly subscription is a great value starting at $24.95 or less for longer subscriptions however if you decide you want more of a project and/or to grab some other ones then you can go to the site and check them out.
Visit Ann Williams Monthly Craft Box to subscribe or find out more!