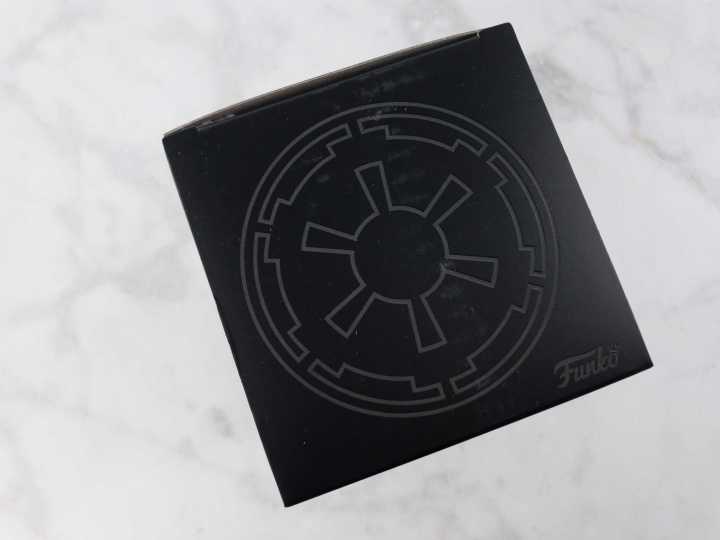 Smuggler's Bounty is a bi-monthly Star Wars subscription box from Funko and the only official Star Wars subscription box (in the galaxy). Everything inside is 100% exclusive to the box and designed in collaboration with Funko! Funko also produces the Marvel Collector Corps Box and the DC Comics box Legion of Collectors!  And coming soon, the Happiest Subscription Box on Earth, Disney Treasures!
This is the review of the Smuggler's Bounty Anniversary Gift Box. When you subscribe to official Funko boxes, they send out a yearly anniversary gift to members. This was the first one!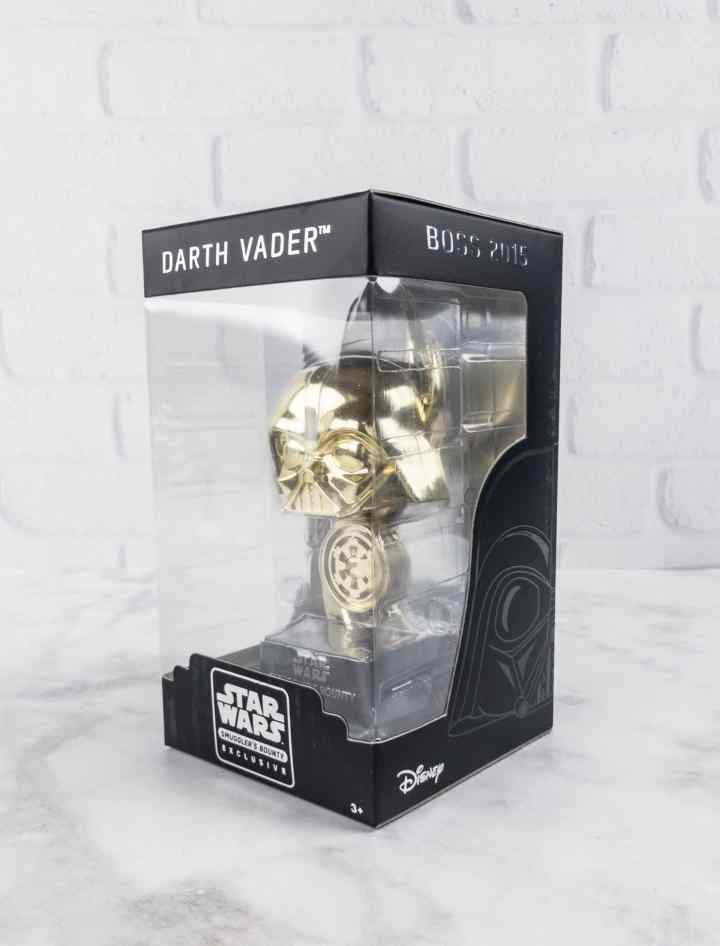 It's Darth Vader in Gold!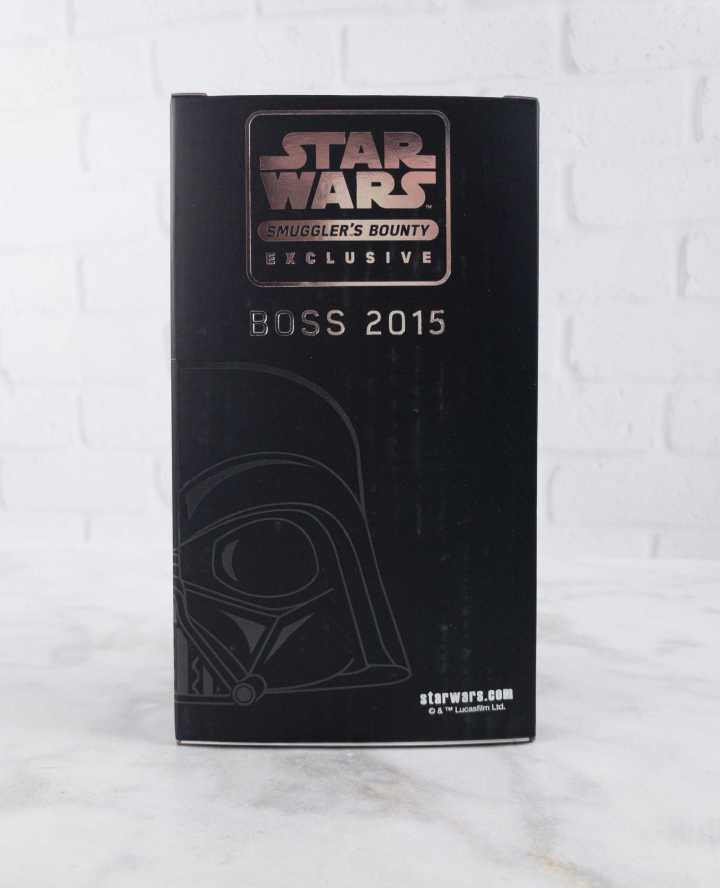 You can see that this was for 2015 – it's late, but they compensated for that by sending us a bonus POP! a few months back.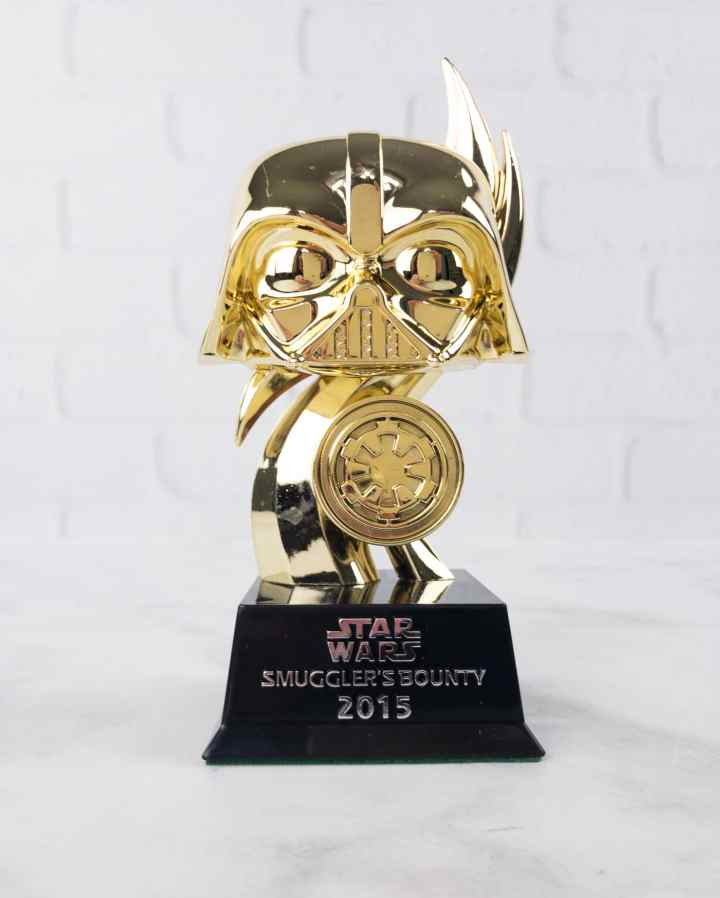 I think the design of this is really neat – it's just like a trophy! Vader is shown with the Imperial Crest, the six-spoked symbol of Sheev Palpatine's Galactic Empire.
The back has a beautiful swooping fire design – just like a trophy! I'm a winner!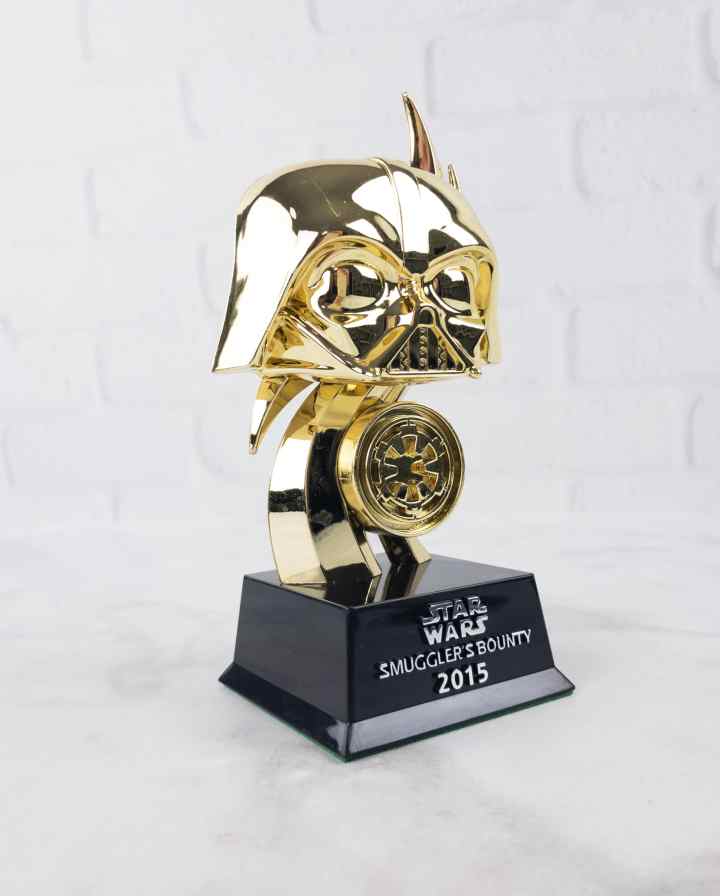 This is such a nice, substantial base on this figure, with a felted bottom. I think this is a cool annual subscriber bonus, especially as there's no discount for the year-long subscription and a really fun item to add to the collection – but I'm definitely rooting for an Alliance trophy for 2016!
Are you an annual subscriber to any of the Funko Official subscription boxes?