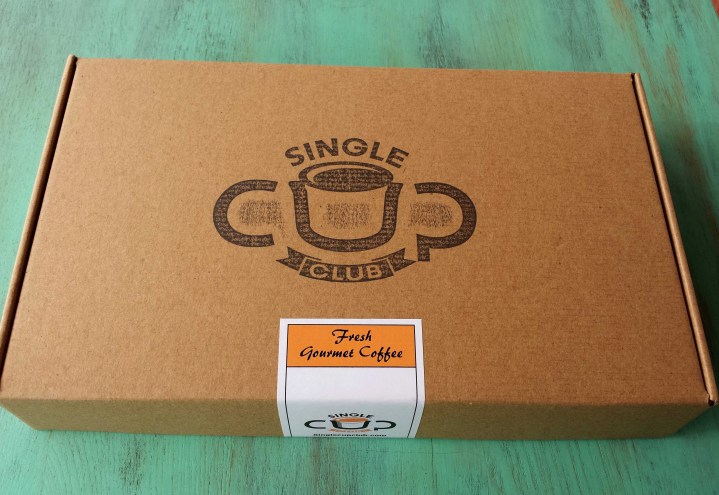 Single Cup Club is a subscription coffee service that allows you to experience the world of small batch roast coffees with the convenience of K-Cups.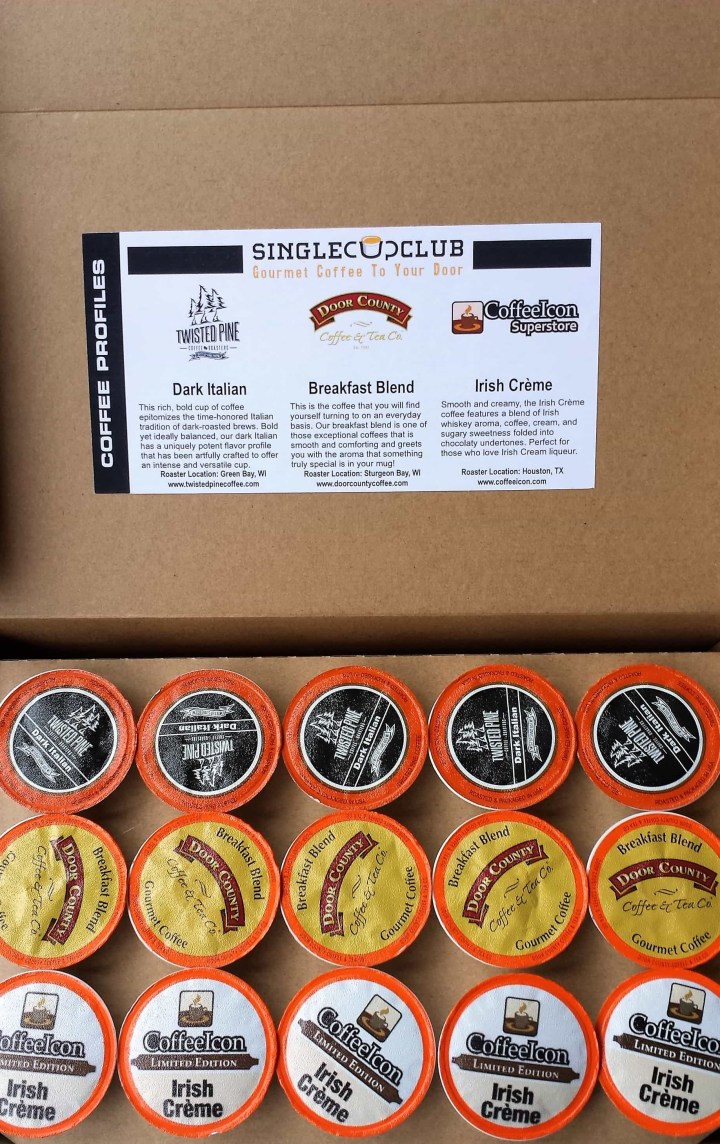 DEAL: Get free shipping with coupon code FREESHIPPING!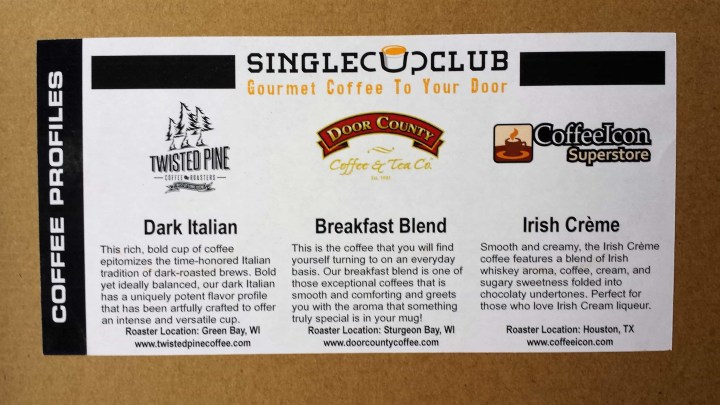 Every month you receive 15 K-cups in three unique blends. Each shipment introduces you to three new varieties of coffee to experience. If you subscribe month to month, the cost is $12.99 a month, but if you pay for one year at a time the price drops significantly to $8.99 per month. Shipping is a flat rate of $3.95 in the US.
The underside of the box lid gives a detailed description of each coffee variety. Also, all of their K-cups work with all Keurigs on the market.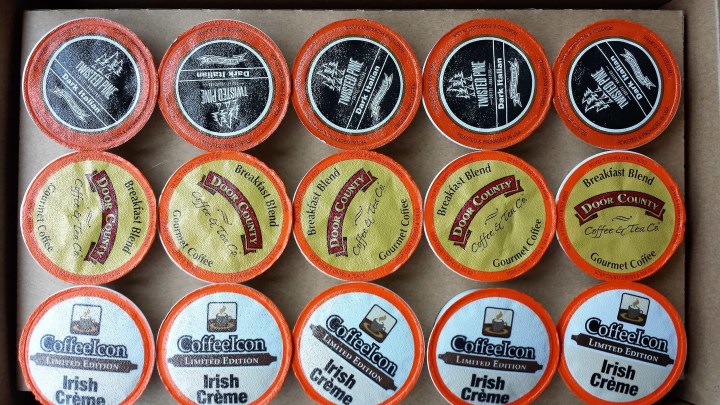 The K-cups came nicely packaged in this cardboard box with holes cut out for the cups. I think it would be perfect to reuse to package mini cupcakes for a gift!!! Reuse and recycle. (The used K-cups are perfect for starting seeds in for your garden and you can add coffee grounds to compost too!) – Update!  I tried using the box for the cupcake holder and it works, but the holes are a little deep, so I had to put some more cardboard under them.  It also occurs to me that the boxes would be great for packing away small Christmas ornaments.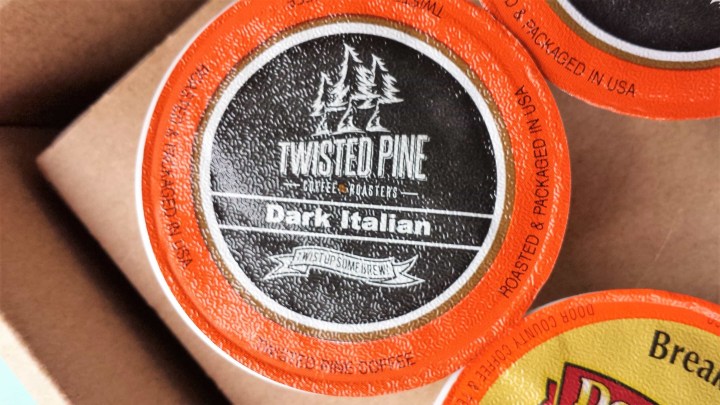 Twisted Pine Coffee Roasters Dark Italian – "This rich, bold cup of coffee epitomizes the time-honored Italian tradition of dark-roasted brews.  Bold yet individually balanced, our dark Italian has a uniquely potent flavor profile that has been artfully crafted to offer an intense and versatile cup."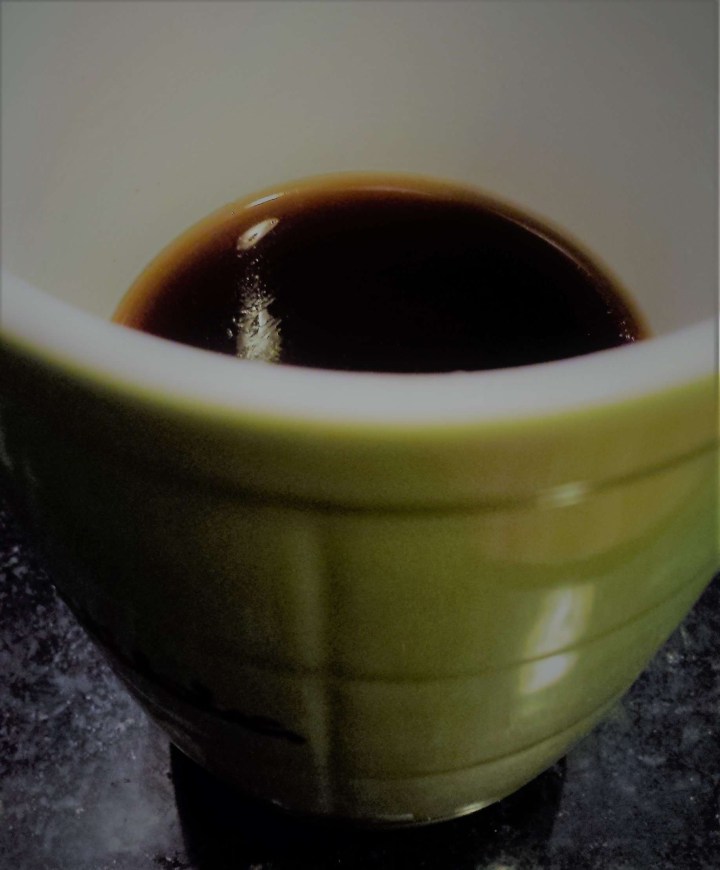 This was a very pleasant cup of coffee. Surprisingly smooth for such a dark roast it had a thick mouth-feel and a rich chocolatey flavor with woody notes. Yum!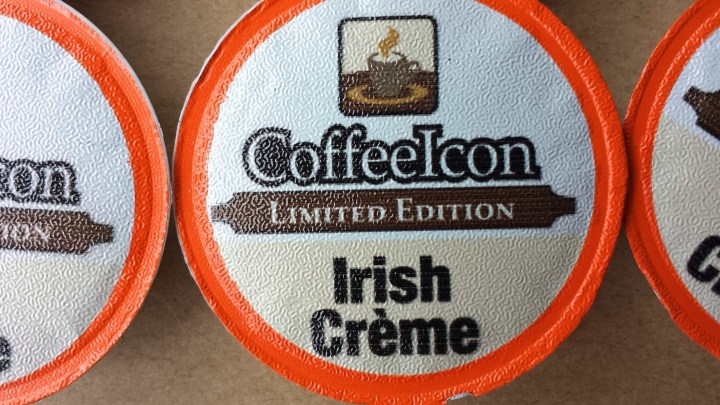 Coffee Icon Irish Creme – "Smooth and creamy, the Irish Creme coffee features a blend of Irish whiskey aroma, coffee, cream, and sugary sweetness folded into chocolaty undertones. Perfect for those who love Irish Cream liqueur."
This Irish Creme arrived just in time for St. Paddy's Day! And a welcome bit' o' the Irish it was! I don't mind a good flavored coffee done right and this one was delightful. The flavor was sweet and delicious without any of that plasticy taste that flavored coffees can sometimes have.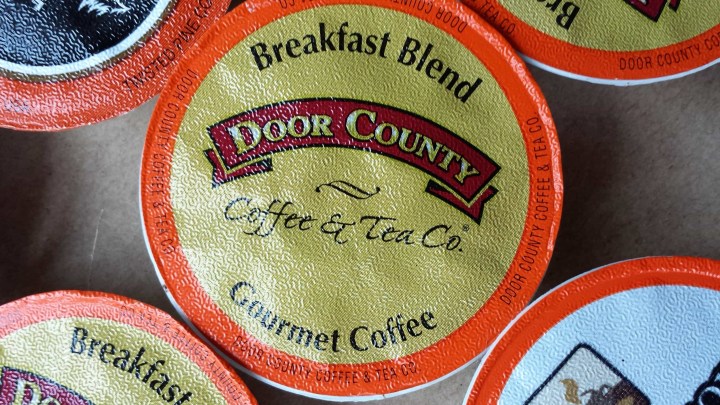 Door Country Breakfast Blend – "This is the coffee that you will find yourself turning to on an everyday basis.  Our breakfast blend is one of those exceptional coffees that is smooth and comforting and greets you with the aroma that something truly special is in your mug!"
A delightful blend of Columbian and Costa Rican coffee made for this sturdy cup of coffee. My dad drank coffee like you should drink water. This coffee reminded me of the coffee that he kept brewing all day long. Best served black and very hot he would say. Man, I miss him.
The Single Cup Club Coffee Subscription is a great way to try out new varieties of coffees in convenient K-cups.  I love to grab one of these when I am in a hurry and don't have time to grind and brew.